Tis the season for cruising apparently – with Princess offering $179 per person (plus $45 port fees) for a mini-suite on the three-day cruise from Los Angeles to Vancouver.
But first I have to get to LA, which was being a little problematic. Made it to the Board Room on my usual schedule, even to my favorite seat on the plane (1C):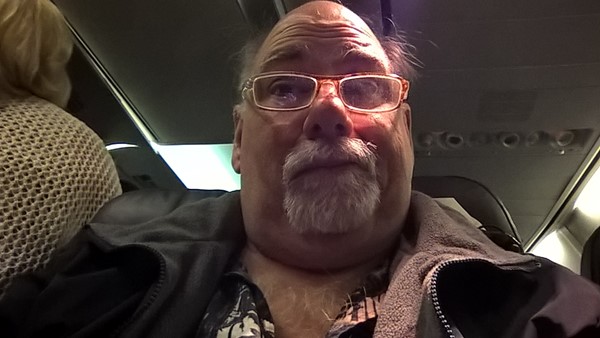 I'm still in my jacket because they had just pulled the plane from the hanger. Maybe they should have left it there. We were headed down the runway when the captain came on to say we were going back to the gate because of a mechanical issue…never a good sign. After 30 minutes they let us off – this is the dead plane: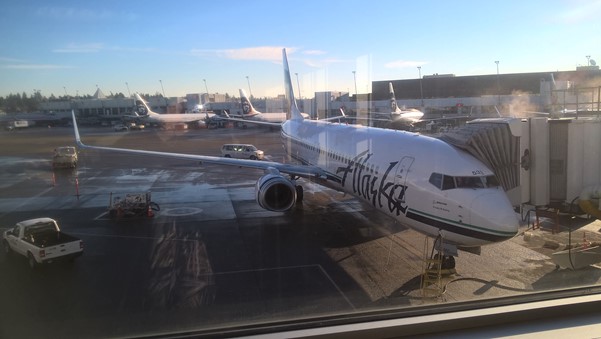 Yes, I was in First Class, but the plane wasn't going anywhere. This is me in my office of two hours – since they kept changing boarding plans, no time for a quick cocktail and snack in the board room:
A call to Princess was next (to tell them of the flight delay since we'd contracted for the Princess Transfer Package), an energy bar after that. Two hours later we finally loaded – my plane that was supposed to land at 10:20 was now landing at 12:33 – the guy in seat 1D on his way to Santiago, Chile (and several other 1st class passengers) abandoned the trip. I was seriously hungry (that energy bar didn't last that long) and we were at least 45 minutes in when food showed up – at least it was good food: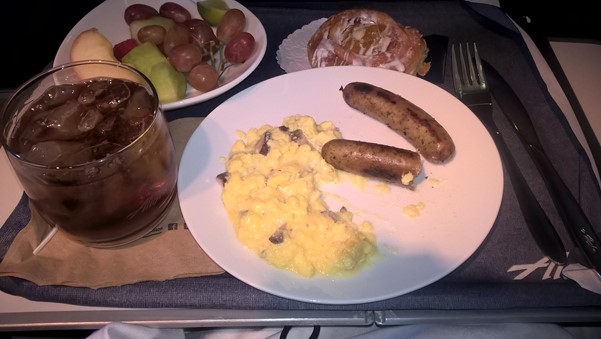 Landed, found Craig, found luggage, and then…another hour wait – this time for other passengers on delay flights. I should have used the transfer ticket Alaska gave me for the inconvenience of almost missing my Princess Transfer, it was a shared van rather than a shared bus: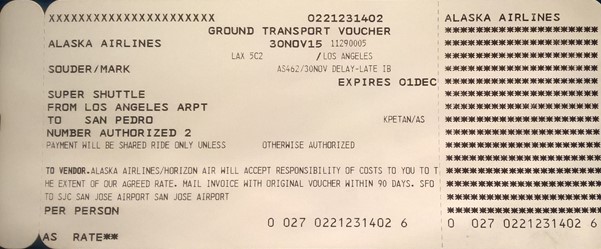 In fairness to Alaska – even while I was seated waiting to take off I got both a text and an email apologizing for my delay, and telling me that there would be a $125 eVoucher within the next 24-48 hours for a future flight. As it turned out, the voucher was in my inbox when I finally landed. I may have been frustrated at missing lunch on the Ruby Princess, but at least Alaska came through with compensation without asking (which I would have).
Got to the boat at 2:30pm, the upside is that there is NOBOBY in line, no booze check, no mandatory embarkation photo portrait – just through all the hoops and onto the boat. The downside is that we had 15 minutes to slam down our mini-suite welcome champagne and grab our life vests for the mandatory lifeboat drill. What we both wanted was food – which after the drill the only thing open was the burger/dog stand. But we are on the boat at last. At the drill, champagne in hand: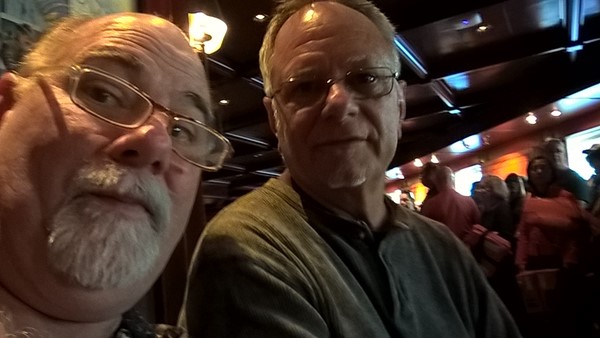 And this, taken after the drill – don't I look much calmer?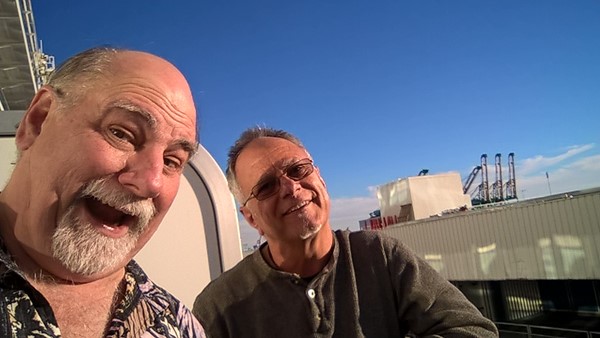 And yes, that would be LA Tap Water in my water bottle – actually, its swag courtesy of Craig from Los Angeles Water & Power emblazoned with "Pure, Clean, Refreshing TAP". In through that would be bourbon and ginger. Notice the Pilot Boat in the background. And a beautiful sunset: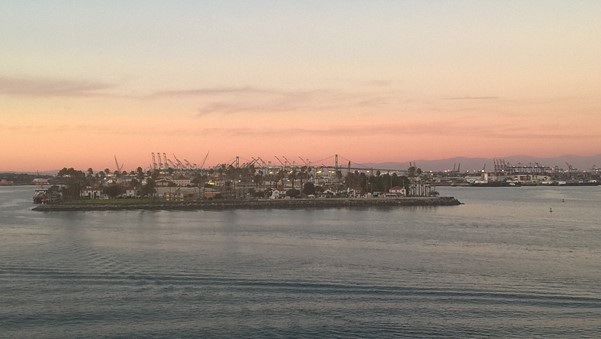 Complete with black hawk helicopter following us (sorry for the crappy shot, didn't have the real camera on the trip):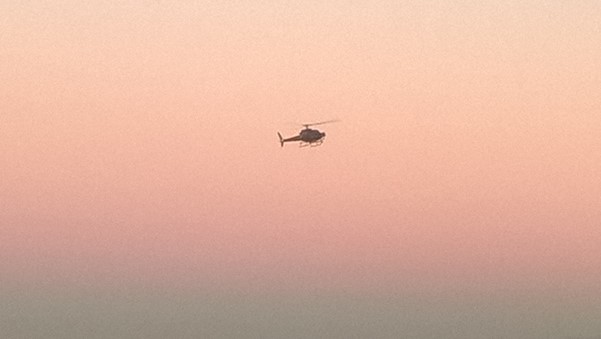 The schedule had the LGBT gathering is at the Wheelhouse Bar at 5:30….Craig and I get there 5 minutes late to find 20+ people already there and by the time I did a count it was closer to 45 people. WOW.! No picture – privacy issues.
But there are plenty of other random photos to show…The Atrium (and then the deck):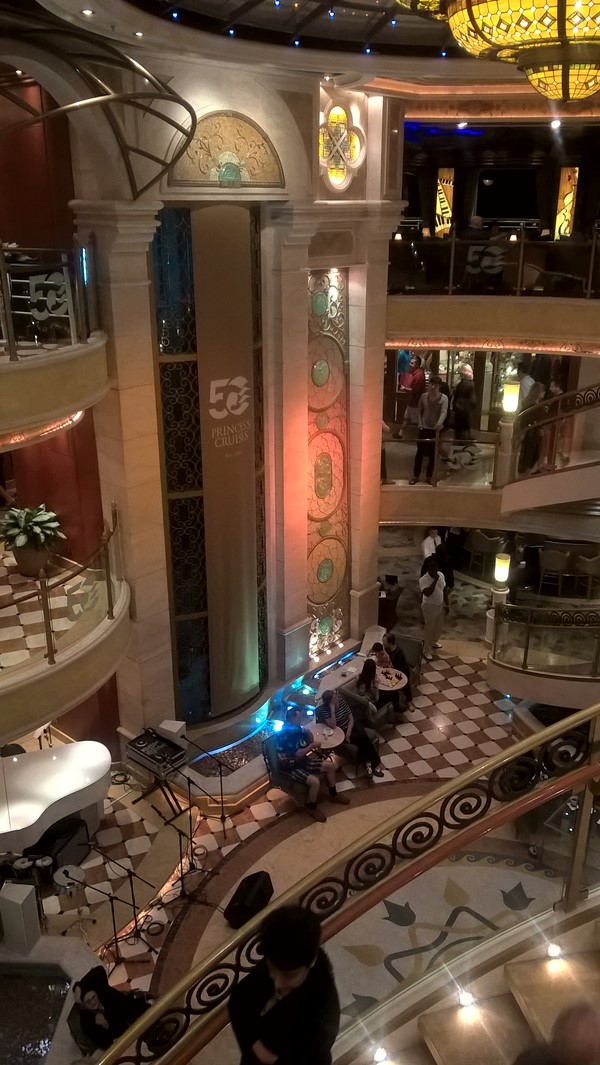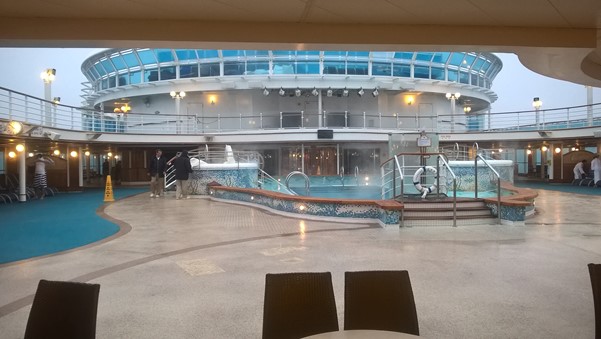 The food (first is the fettuccini alfredo in the parmesan basket):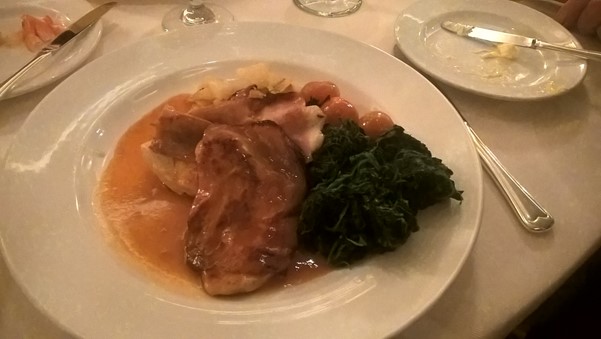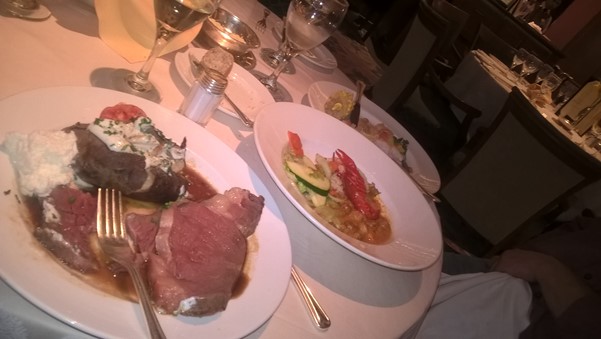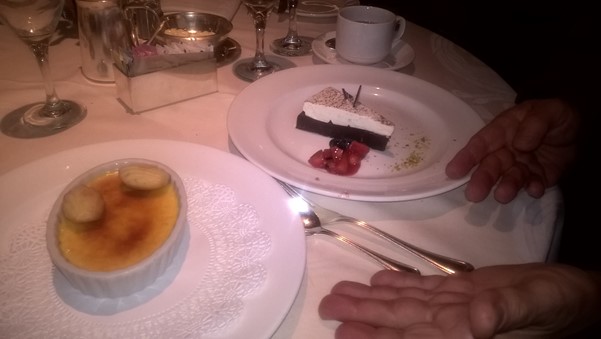 And not one meal at the "famed" buffet. I'd rather be served than serve.
Let's not forget our lovely mini-suite: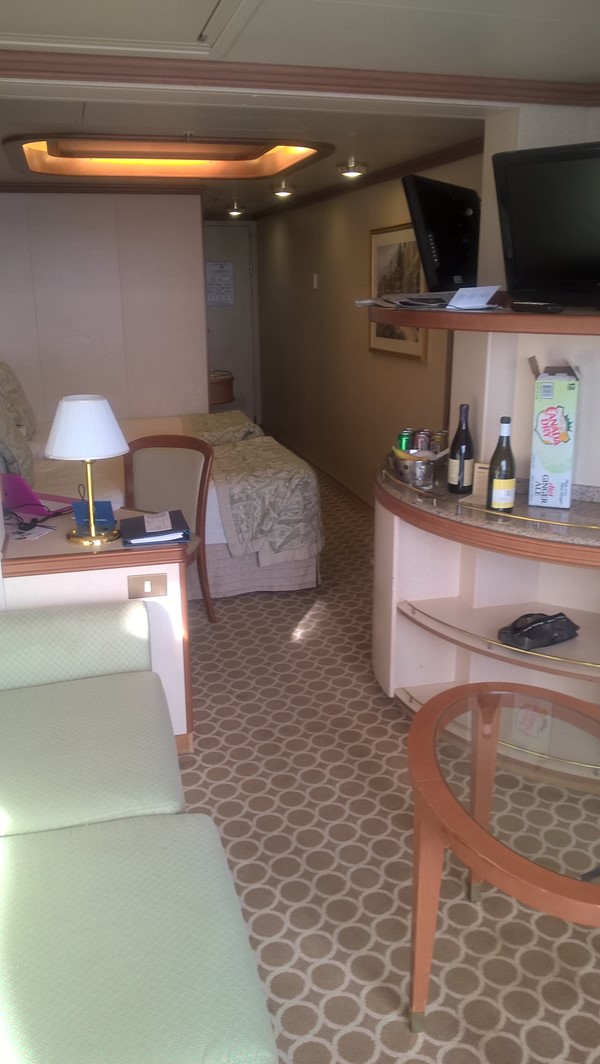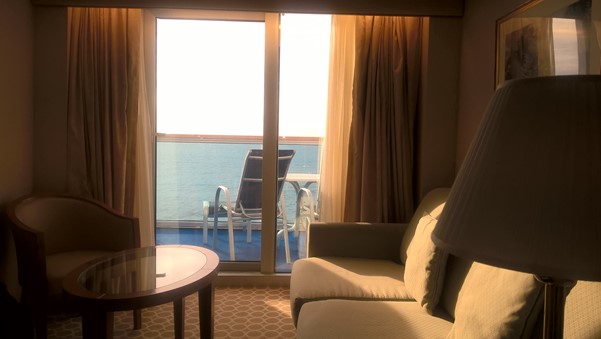 We didn't get our room steward trained to bring us ice, so we had to order from room service which brought us the "gigantico" size – this is the one that they serve half a dozen mini-Dos Equis in at 8am: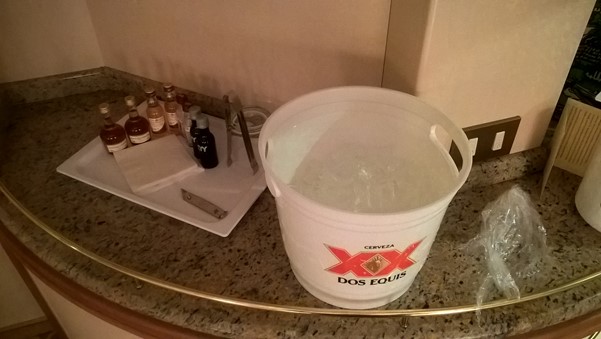 And the bars – this one set up for the Elite nightly cocktail party (tonight = salmon on toast points):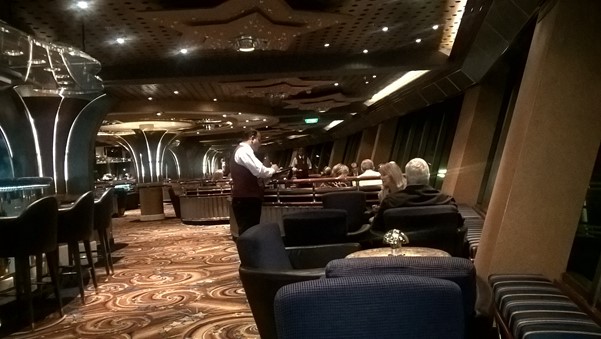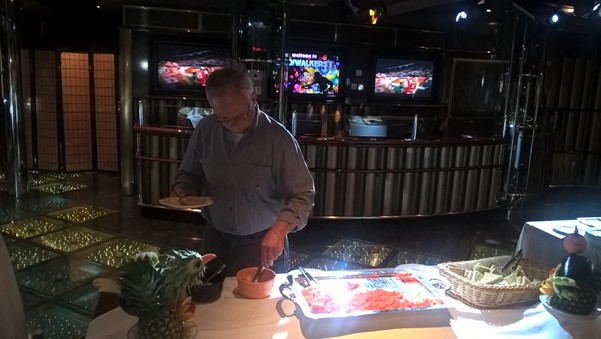 Or the shows after dinner (or before, depending on your schedule):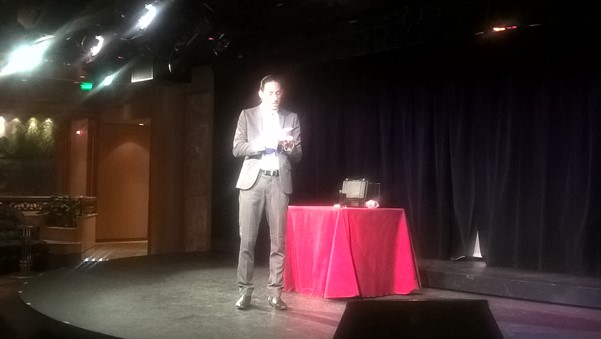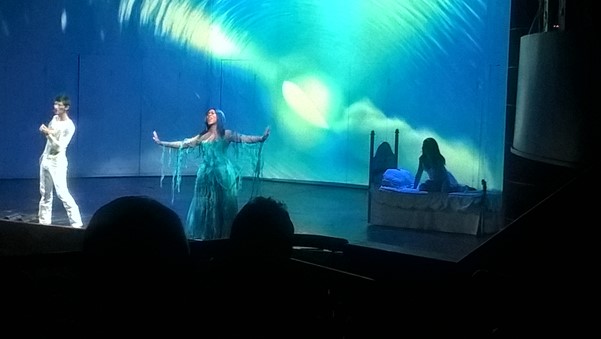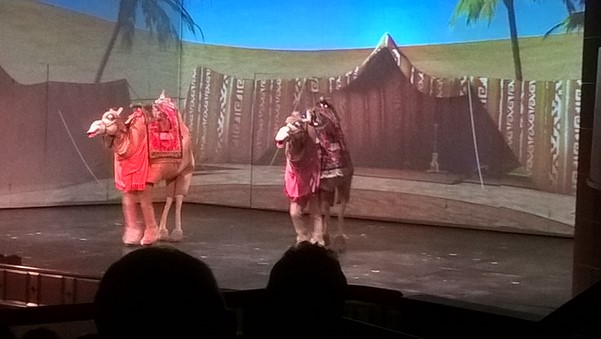 But really, most of the reason that I cruse is to do nothing at all other than look at the sea, day or night: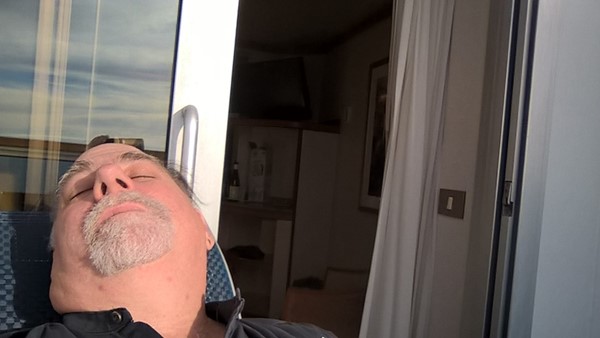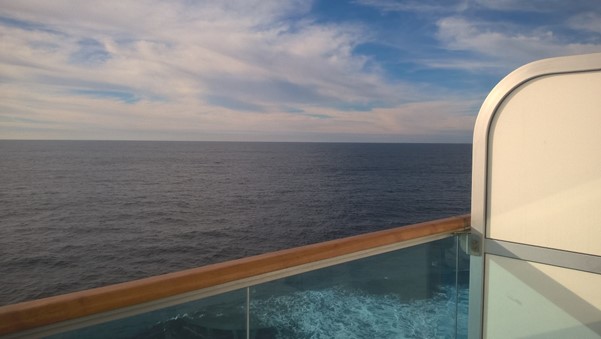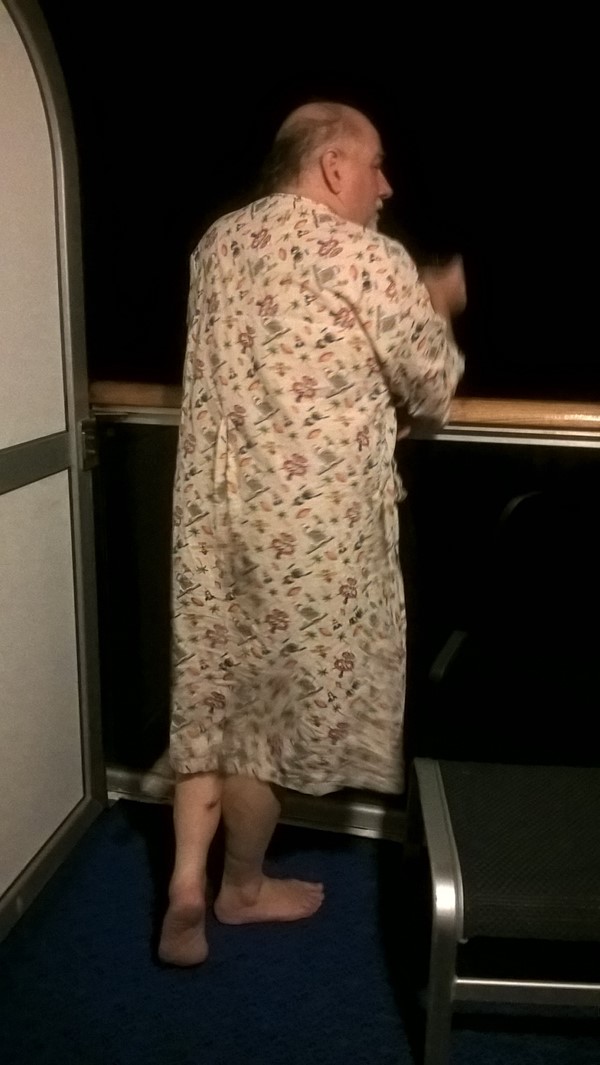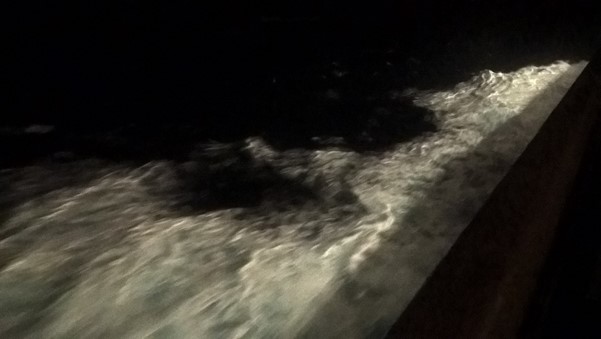 And to occasionally see old friends (several of which I'll see on the Ruby December 15th as well):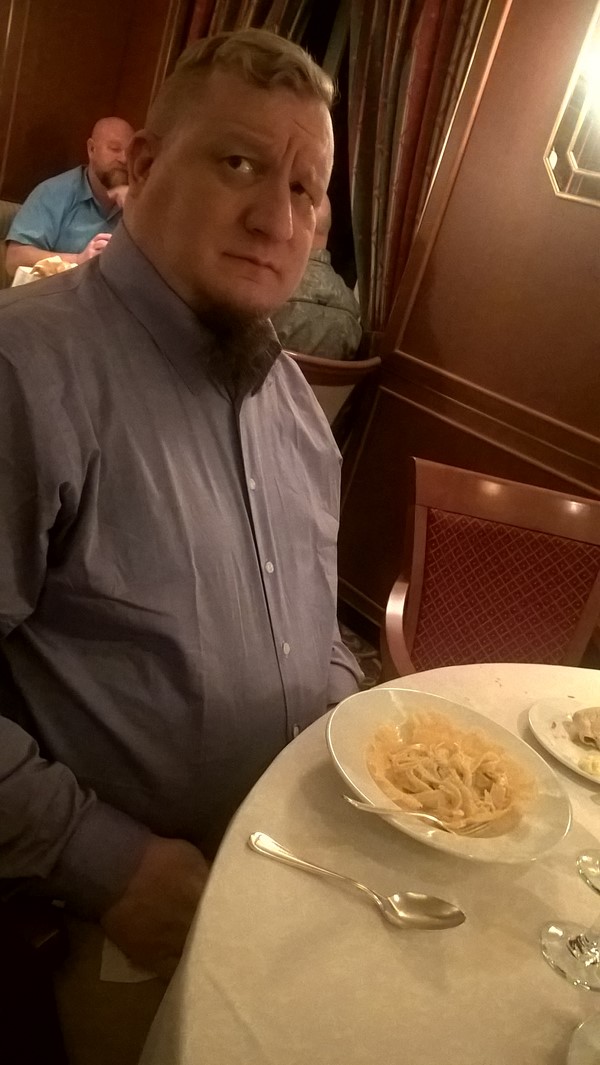 On the second day of our cruise – just after I've finished watching an episode of The Love Boat (they have a separate channel on the TV for Love Boat reruns) – Craig decides to get some news. I'm a news hound so this isn't a problem with me, well, until this was the news: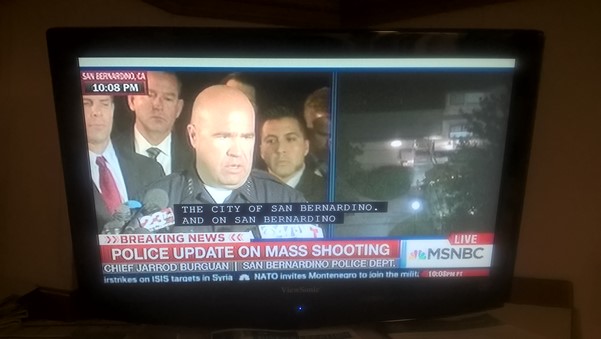 After three nights we disembark in Vancouver, British Columbia, CanadaLand.
We are spending the night at the WorldMark at The Canadian – so off by cab we go. And no, at 10am our room isn't ready. My response is to go to the Recreation Room and curl up on the couch for a nap – Craig went our exploring.
After nap, it's shopping for lunch, then praying that the room will be ready before 4pm (which is the official check-in time) – they got us in by 2:30 so I'm not complaining. It's only a one-in-ten chance (or less) that the room would be ready in the morning.
And the room, it's a two-bedroom, two-bath compact, no dining room (I hate that part, but it was what they had in a 2-bedroom):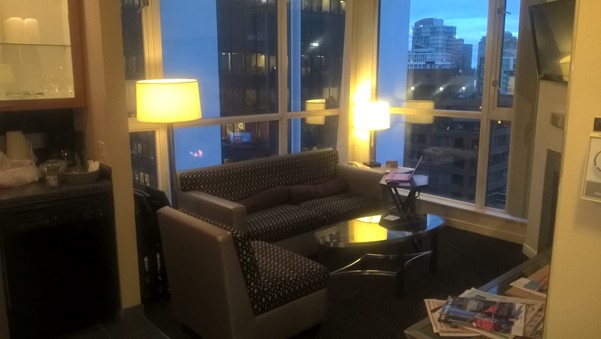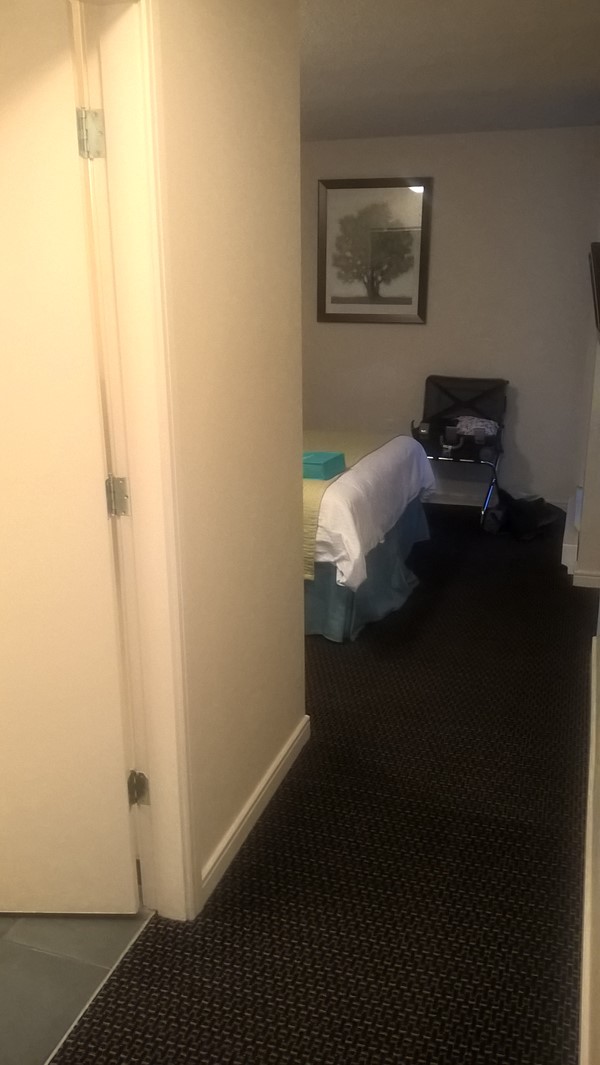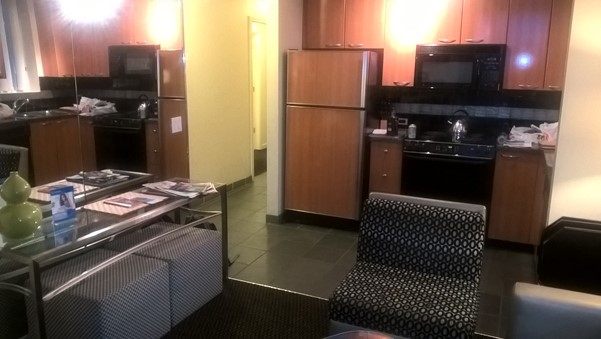 The view isn't too bad either: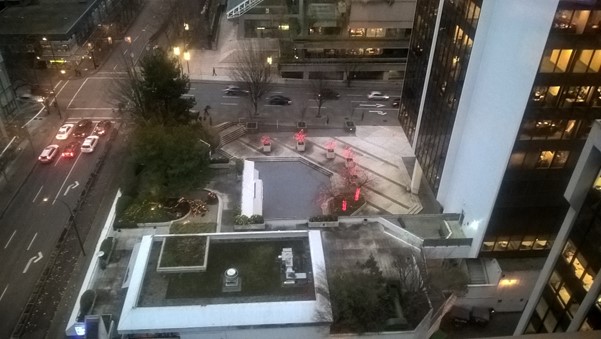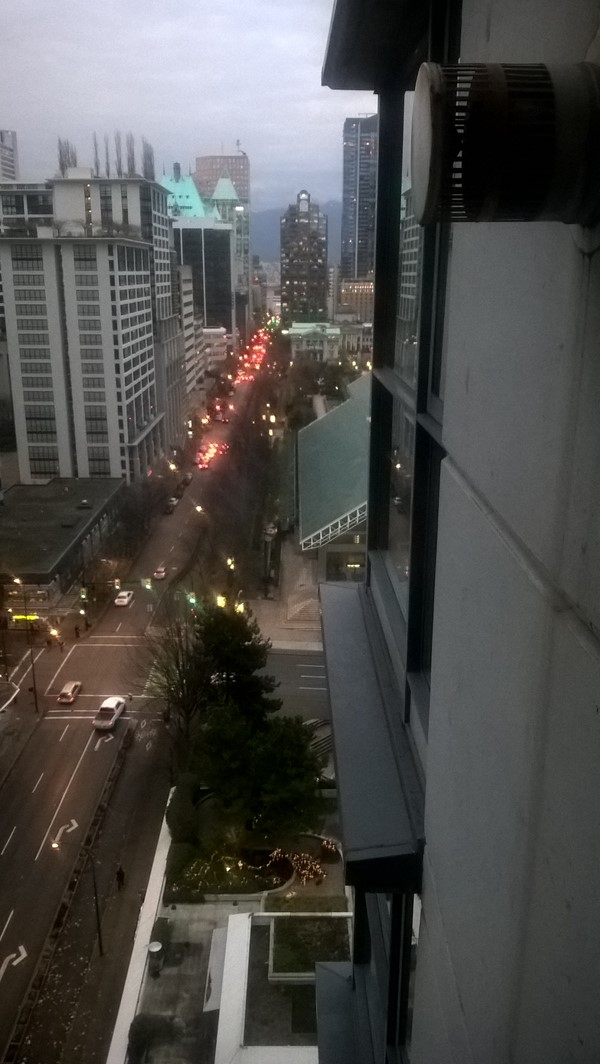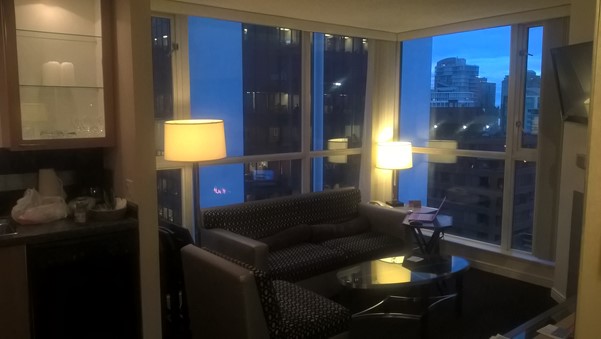 One of Craig's main reasons for signing onto this trip was the chance to visit our mutual friends Raspberry and Rosario who got married the week before our visit – I made them a post-wedding feast of chicken thighs poached in Salsa Verde (and I found the salsa in CanadaLand!), salad, bread, broccoli…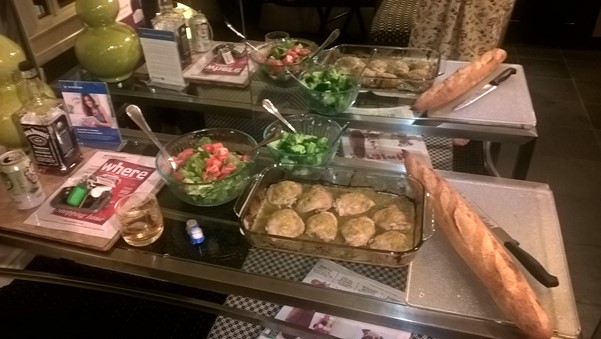 They brought wine – I brought whiskey – Craig just looked pretty. No pics of the wedding party or us – guess we were just having too much fun for tomorrow I head back to Seattle, while Craig stays on for a couple of days.
In the early afternoon the next day – Craig is off to the boys and I'm off for the train station for my trip back to Seattle. For a couple of hours, this was my office:
It was grey and drippy outside, figured it was time to catch up on some reading.
But if I'd wanted to buy some BitCoin in Pacific Central Station, it was available at the convenience store: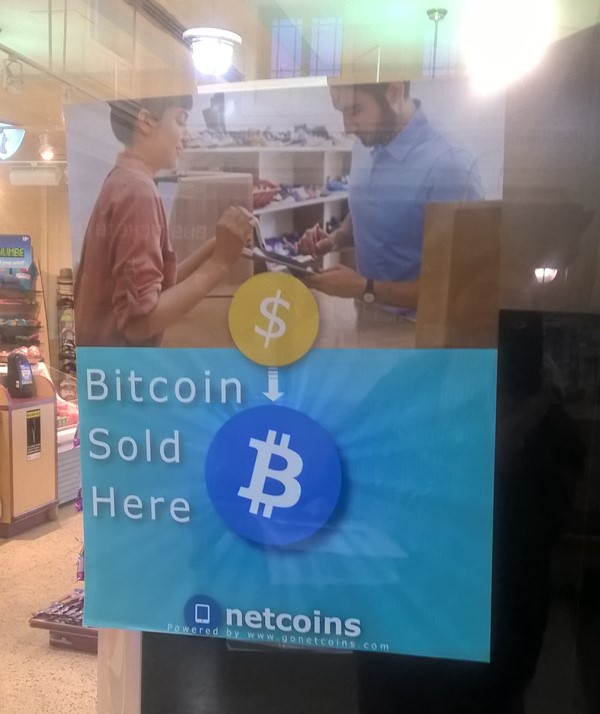 Before long I was at the American Border – handing over my customs form and drinking leftover wine that I'd put in those refillable shampoo bottles.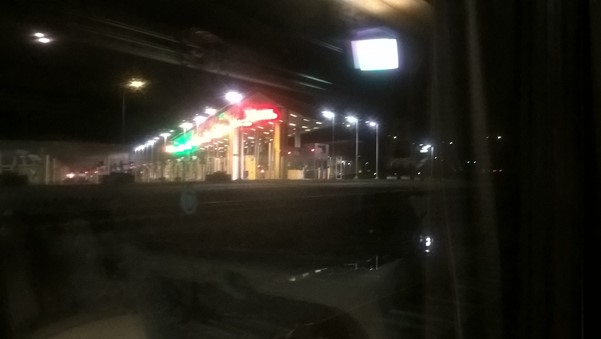 And a final shoutout to Whippet, who picked me up from the train station. I must keep inviting him to dinner to pay back these favors.
[215.8]