Nothing like a $160.10 round-trip flight to get me motivated to travel – add complimentary upgrades to First in both directions and I'm in.
Staying with Jameson (faux-nephew) and his girlfriend Carolynn at their place a couple of blocks from old town Folsom. Got my own cat-free room – yes, the cat is the downside to the trip.
I had planned on hitting some wineries after meeting up with Paul the German CouchSurfer who is attempting to hitchhike from Vancouver, BC to New York City using NO CASH. I hosted him in Seattle last week, and it turned out we were in Sacramento at the same time so hooked up for lunch and dropped him at a freeway entrance as he was headed to Reno. And it turns out all the Placerville Wineries are closed on Tuesdays (some Wednesday to Sunday, most only weekends).
Lunch? Max's Bar and Grill in Auburn – at the start of the Sierra foothills. For picking it at random (search restaurants, Auburn, CA – look for ones close to the highway) it turned out to be the best Rueben that I've had in years. Pair it with a Manhattan, and it was heaven. Paul and the Manhattan: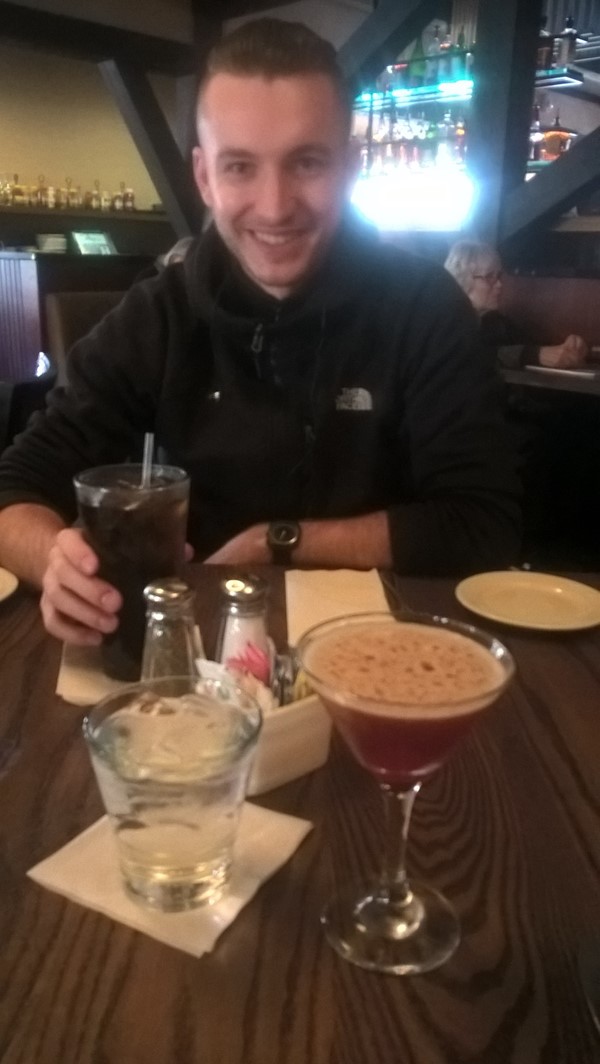 Said best Rueben in years: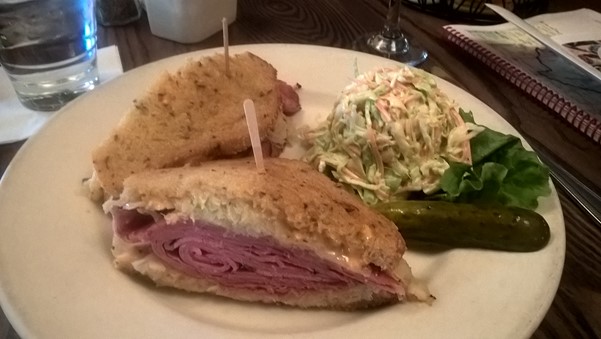 Turns out the freeway entrance I wanted to put Paul on didn't have any place to pull over so we backtracked an exit to one with a gas station – turns out it was also Downtown Old Auburn with not much traffic. He waited five hours and ended up hitchhiking in the dark. At least he made it to Reno – by 9:30pm.
I got to Jameson's place before he did – but check out the "economy" rental car from Advantage Rent-A-Car – apparently the economy is very good in California if you get a Kia Sedona LX mommyvan as an economy car: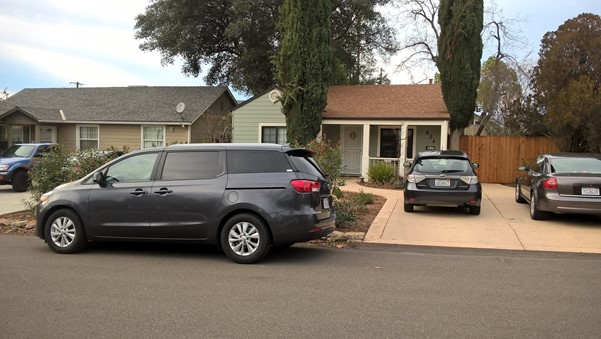 Cute house. Great food – the first night what started out as a pork loin turned into a Carolina-style pulled pork with a side of creamed yams and a salad – plus a couple of bottles of wine I brought.
Wednesday was the designated "winery" day. Slept in late to make up for the prior days up early, fortified myself with another Rueben at Deb's Frosty in Diamond Springs, California. Not nearly as good but $7.50 rather than Max's $15 (plus Manhattan).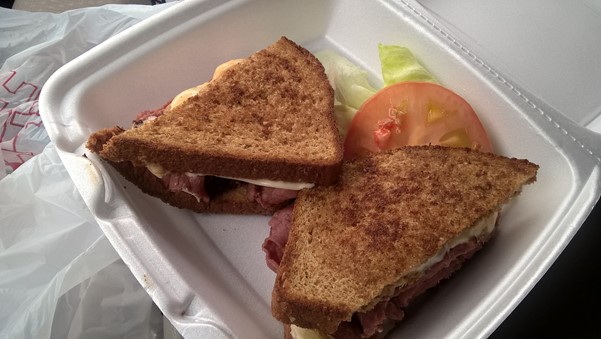 And the sign has seen better days. Would be interesting to try other items on the menu, which seems to be half burger stand and half Tex-Mex food.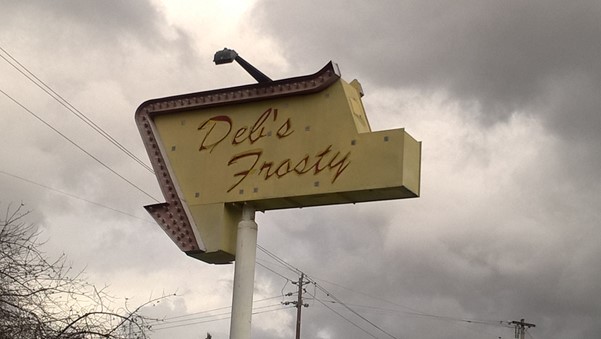 And now for the winery report:
One of the lesser known, but fascinating California winery regions is Eldorado County, an hour east of Sacramento. Unlike the bustling regions of Napa or Sonoma, these smaller regions offer inexpensive tastings fees (if any at all), and offer up some great wines and stunning scenery.

As you can see from the map, there are no shortage of wineries in Eldorado County, many of which are only open weekends. Most everyplace you stop in will have maps of the area, including special maps for the sub-AVAs of Fairplay and Placerville. It being a Wednesday afternoon, my choices were a little more limited so I hit two that were recommended (and next door to each other) and one (Miraflores) that I just stumbled upon.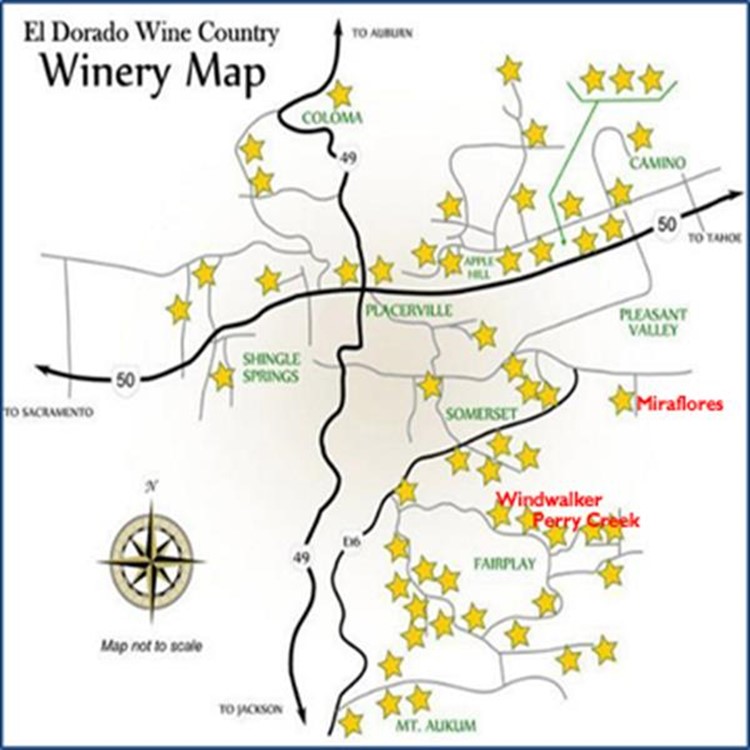 While none of the wines from the three wineries I stopped at are available at the shop, this is more informational about off-the-beaten track wine regions.

First up was Windwalker Winery in the Fairplay area of El Dorado County California. They produce 9-10,000 cases of wine a year with 10% being estate fruit. Of that production, 1/3 are white wine varietals, including dry-style Albariño (unusual for California) and a Viognier (both tasty, but I bought the Albariño). If you are a Chardonnay fan, their Chardonnay won the prestigious Golden Bear award at the California State Fair (front and center in front of their other medal placing wines).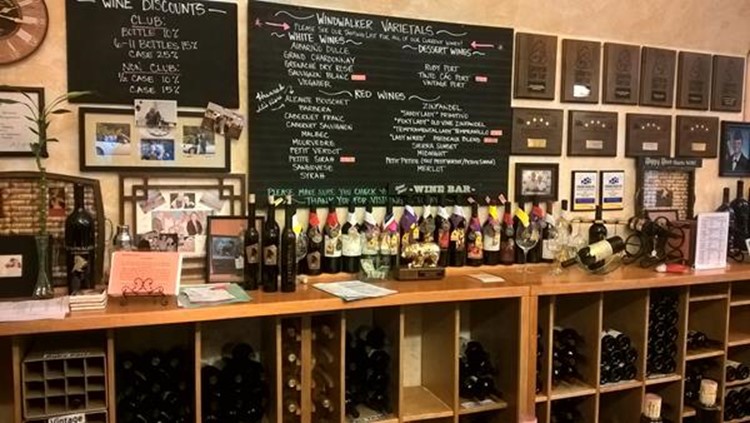 As you can see from the chalkboard, they have an extensive and varied production. I even had a chance to chat with Ben, their winemaker: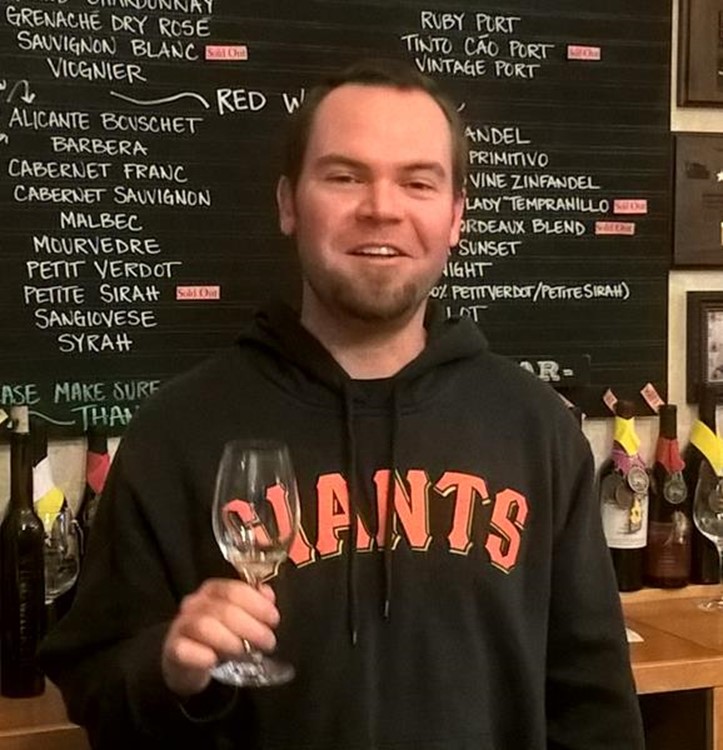 Some of the more interesting reds they had open were the Alicante Bouschet (another rare California varietal) and their Estate Fruit Merlot and Cabernet Sauvignon. They also have several desert wines that I passed on. By the end of the tasting I'd had three whites/rosé and nine of the reds – yes, I was swirling, sipping and spitting.

Next up in the day's adventure was Perry Creek Winery, which is just one long driveway away from Windwalker. Unlike Windwalker, most of their grapes are estate grown.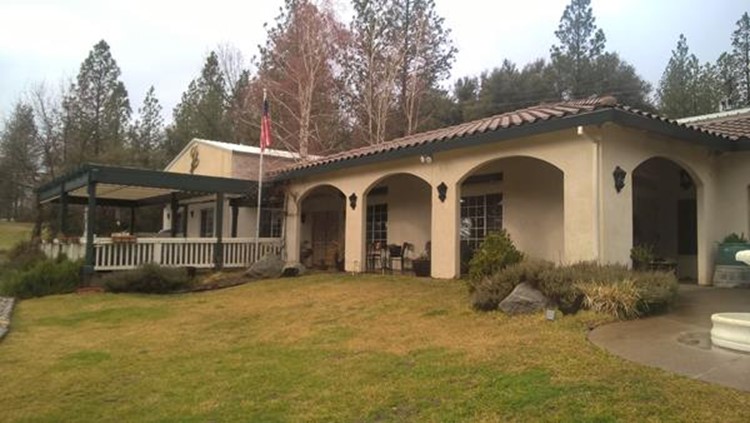 As with Windwalker, the major portion of their wines are red varietals (Chardonnay and Viognier being the two whites). I worked my way through them, finding the Zinfandels to my favorites – and oddly, the ZinMan Zin (which I bought) tastier than their Reserve Zinfandel. I ended up trying both the whites and half a dozen of the reds.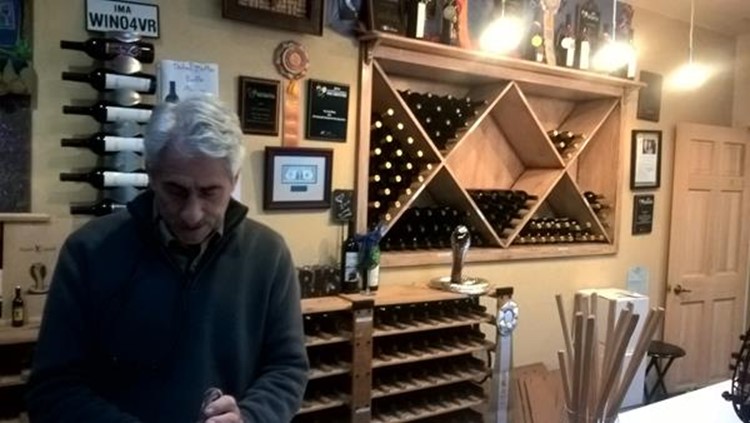 Last on the list for the day was Miraflores Winery, visually the most stunning of the bunch – no wander they have a full schedule of wine/food pairings, weddings, wine maker dinners.


For tasting they had your choice of six whites or rosé, and fifteen reds of which I sampled. With the exception of their Pinot Grigio and Misíon 1853, all of their wines are estate fruit grown on 50 cultivated acres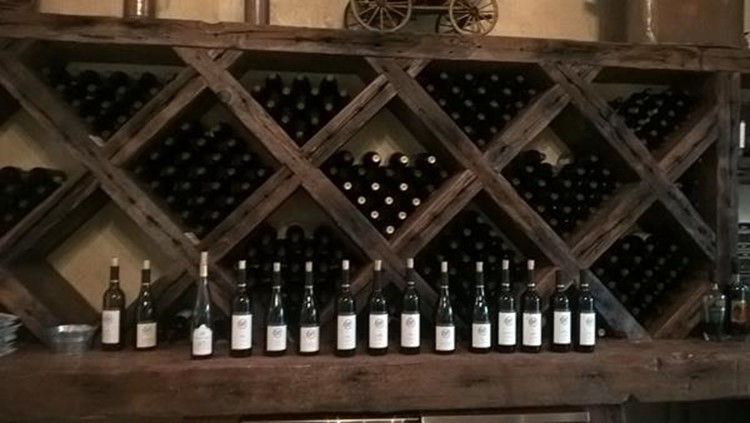 I really like their 2014 Barbara Rosé, along with their 2012 Méthode Ancienne – a traditional native yeast, foot-pressed Syrah. They used to invite people in to help with the stomp, but in recent years it's just handled by the production workers. Other notable on the tasting menu were the 2014 Misíon 1853 – the first varietal planted in California in, you guessed it, 1853. Also deserving mention are their 2011 and 2012 Petit Sirah.

So, when you are travelling around the country, explore the less explored wine regions – when doing the research for this article I found a map for the wineries of Indiana – who knew.

Got back to the house before Jameson and Carolynn – but not enough time for a nap, just enough time to clear up email.
Another damn fine meal, this time with Eldorado County California wines (the Albariño and the ZinMan – taking the Syrah home with me). And while we are talking about the accommodations – said overly-friendly cat: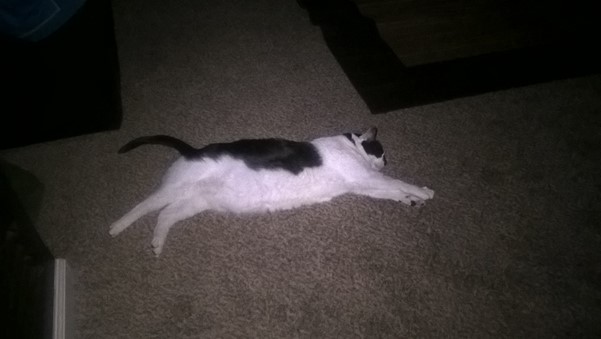 As usual, Carolynn heads to bed before Jameson and I, and no sleeping in for me in the morning – an 11:30 flight. But again, at least I'm in First.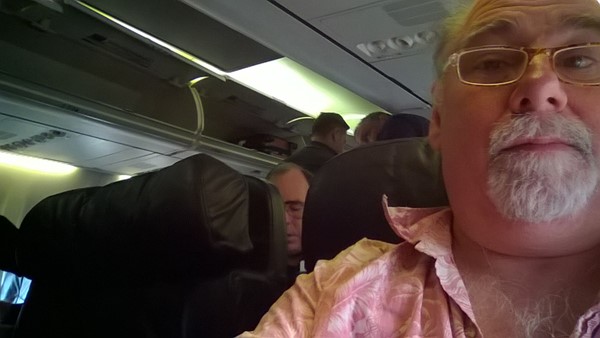 And the flight comes with lunch – a yellow beat salad with focaccia (and cocktail):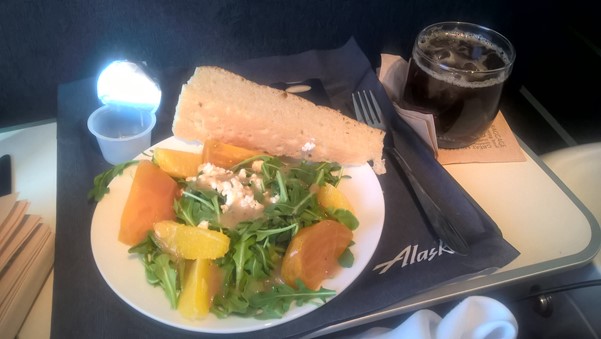 Just another week in the air with Uncle Markie.
[215.6]