When I booked this bargain ticket I didn't know whether Lunetta would be in town so I also booked the WorldMark San Francisco, which is between Union Square and Nob Hill/Chinatown.
But first I have to get there – doesn't this look like a good day to fly?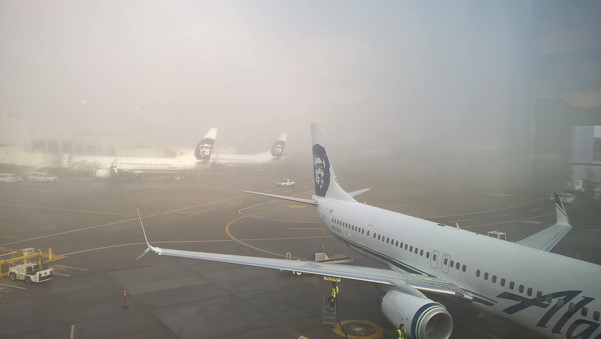 Luckily all of Alaska's planes are equipped with RNP (Required Navigation Performance) which is great for inclement weather, though by takeoff time it looked more like this: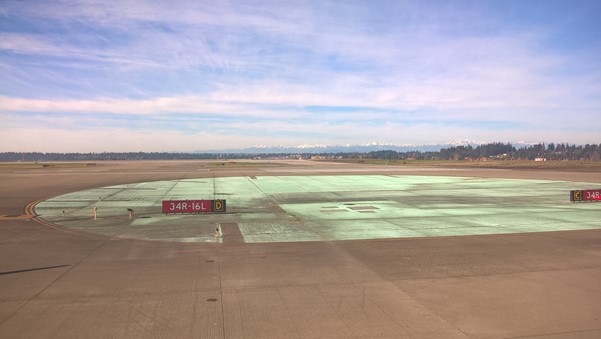 Didn't snag an upgrade, which you all know how I feel about that…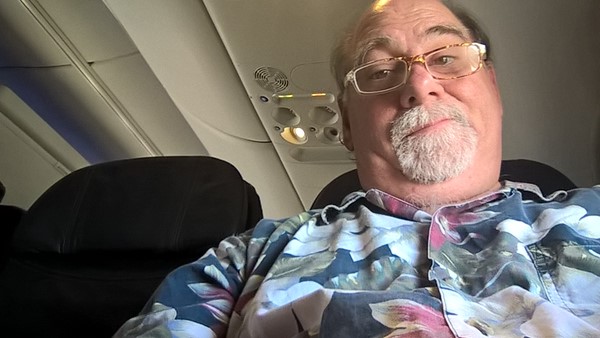 That would be seat 6C – which is a bulkhead seat – But 6A was open over I moved (and the lady next to me moved to the aisle) Now I have a view (but more of a pain to use the lavatory):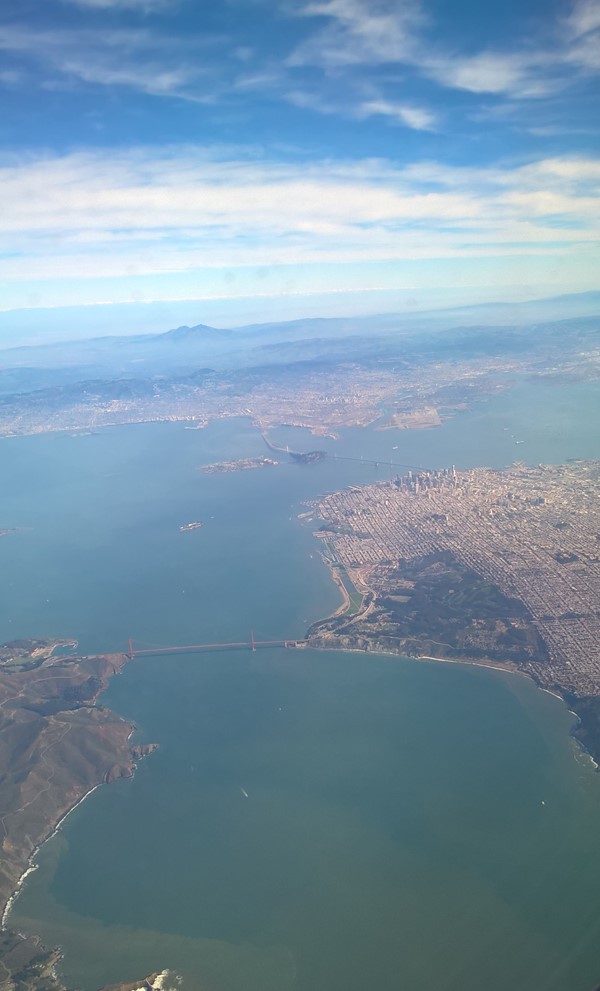 Maybe I should get window seats for often! That was the view coming into San Francisco…
And the perks of MVP Gold extend to the back of the plane (barely), so I get a free cocktail with my bag of kibble: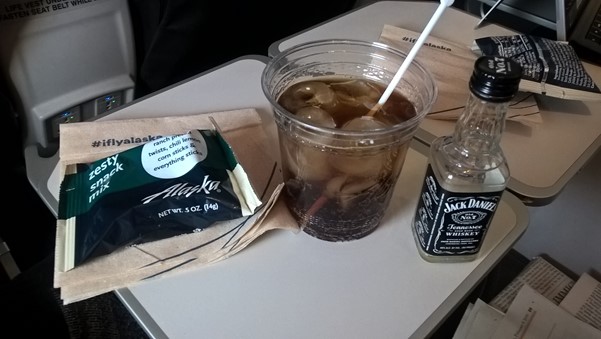 Since I was bringing a case of wine with me, Saint Onyx picked me up at the airport (yes, I do deliver wine to customers of Madrona Wine Merchants) – and off to a wonderful lunch at Maru Sushi as a thank you: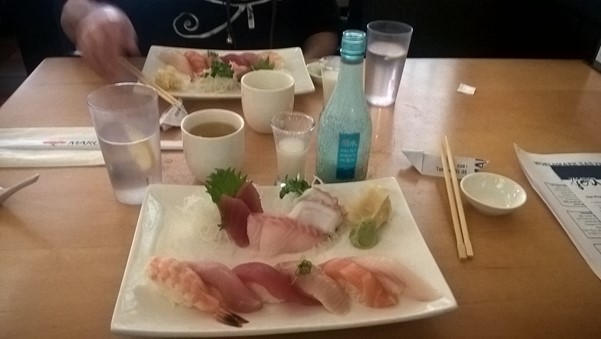 That would be the Sushi/Sashimi Combination Platter ($25) plus a Nigori Sake ($16) to share.
I'd hoped to meet up with Mud, my Egyptian fling from the summer – but alas, he has disappeared into the wind so it's dinner by myself tonight – THE WORST Rueben in almost 60-years of the Perfect Ruben Hunt. The honor goes to the Sutter Pub. You can read the review here: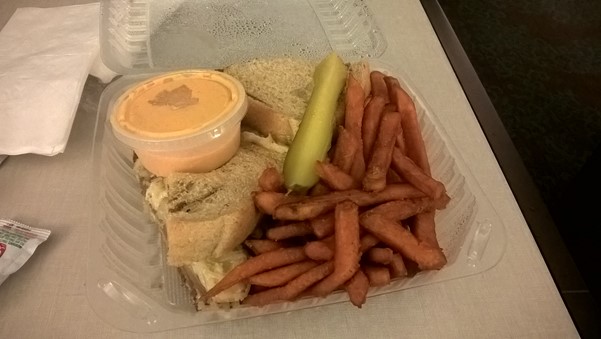 I had planned on eating out, but when I discovered the "Pub" only served beer and wine, I opted for takeout since it was just a block from the condo – and I forgot to show pictures of the 1-bedroom condo: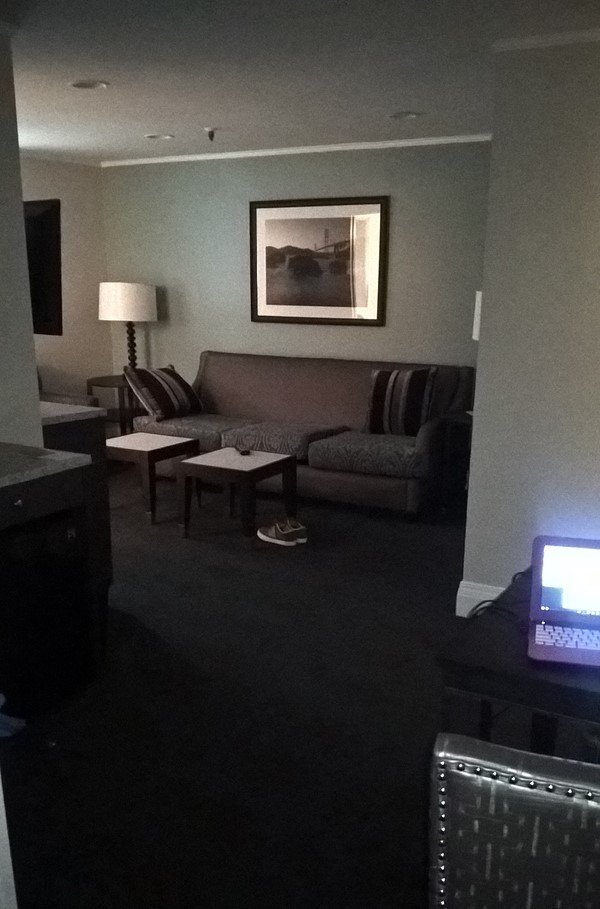 Staying in the city is a nice chance from the East Bay – so I explore parts of the city that I'd never wandered through, like Chinatown: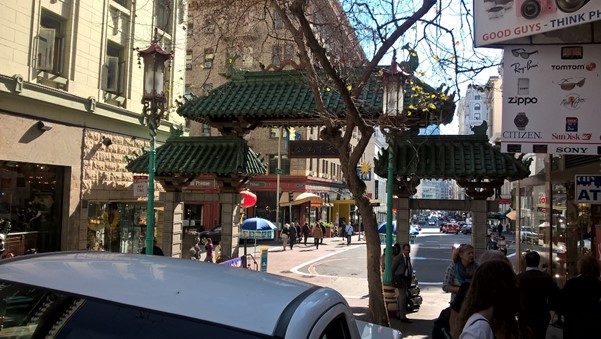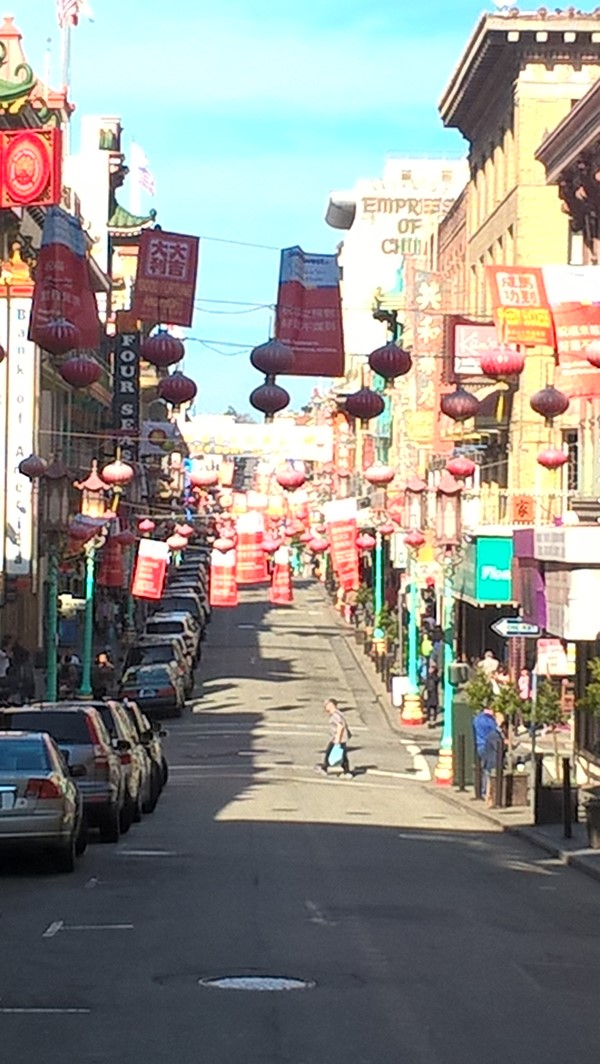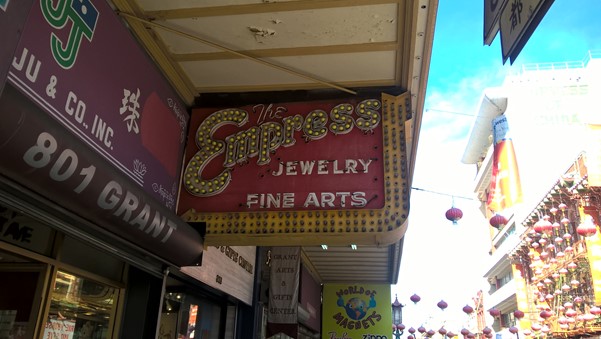 And Ash Wednesday to boot – so EVERY church is packed, and ash-laden people are wondering the streets: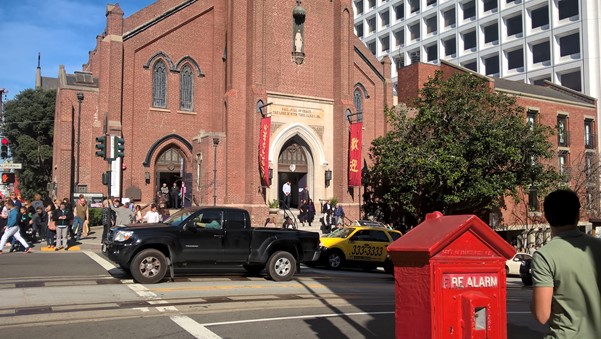 Gorgeous day in the city…swung back to the condo for a take-out wrap from the little grocery store (Food Fair Market) that was a spicy chicken curry thing that was wonderful – it set a nice base for me to handle the next stop of my city exploration…the world-famous Tonga Room at the San Francisco Fairmount Hotel: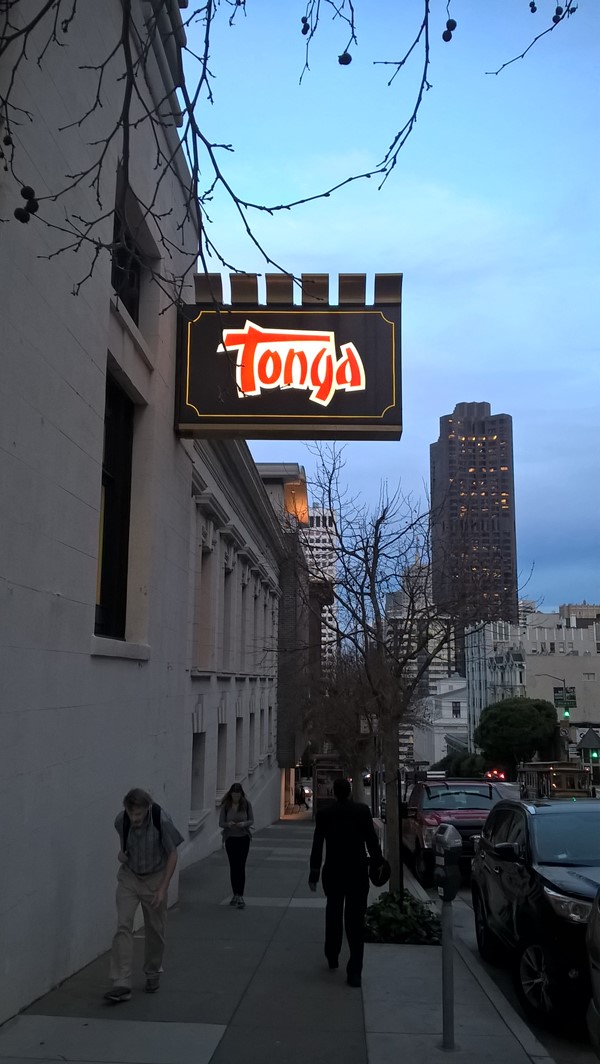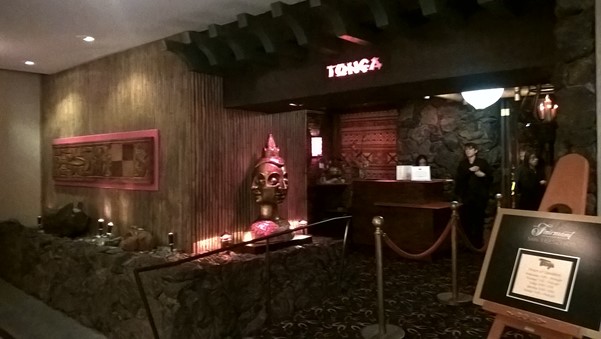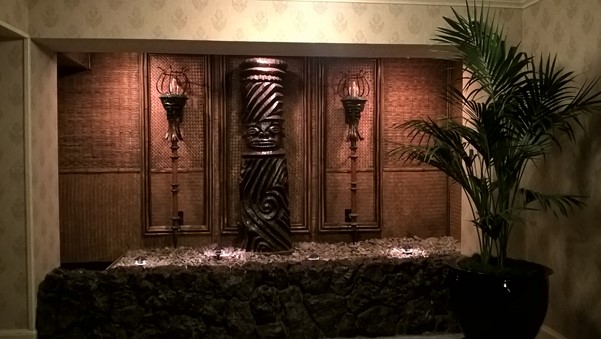 And the crazy-ass Tiki interior: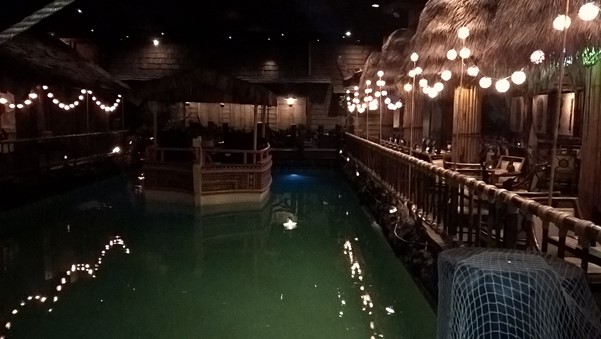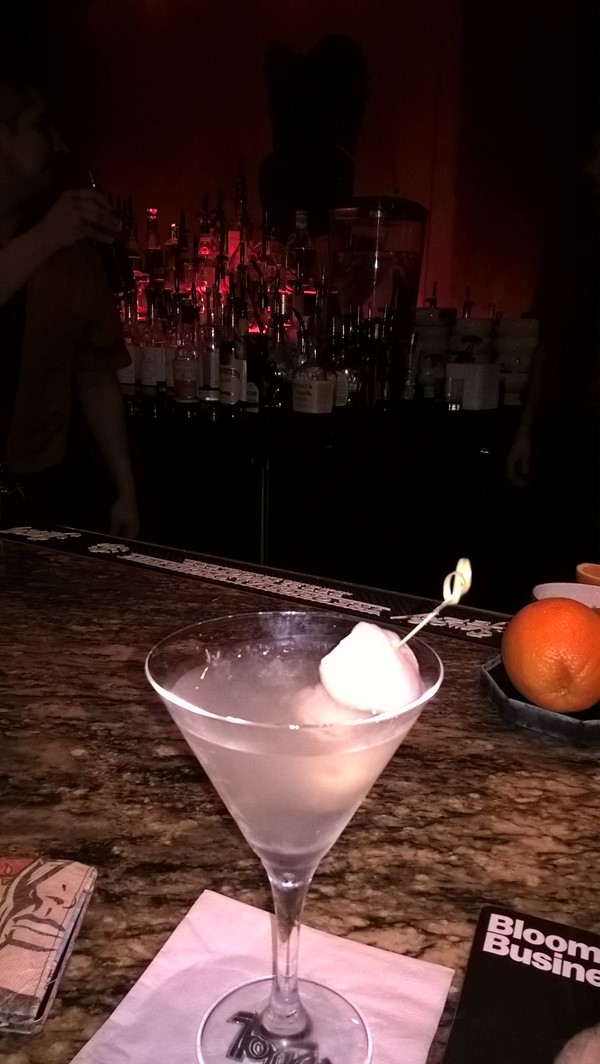 I just stayed for one drink – the Lychee Martini featured above.
And what San Francisco posting is complete without a cable car shot – this line is two blocks from the condo…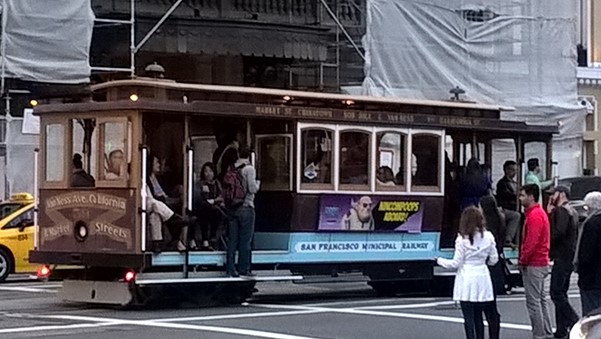 One day I'll get an all-day pass and just ride them around, but not this trip.
The next morning it was off to Café del La Presse (a block away) for the BEST Eggs Benedict I have ever had in my life: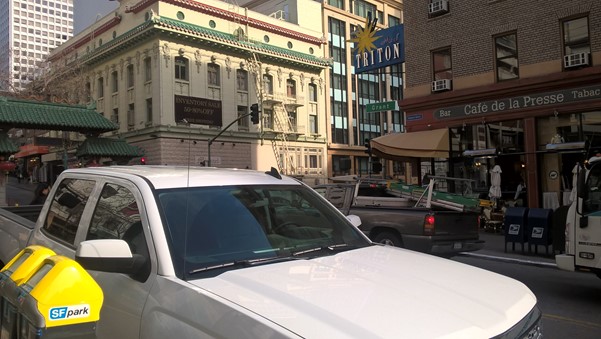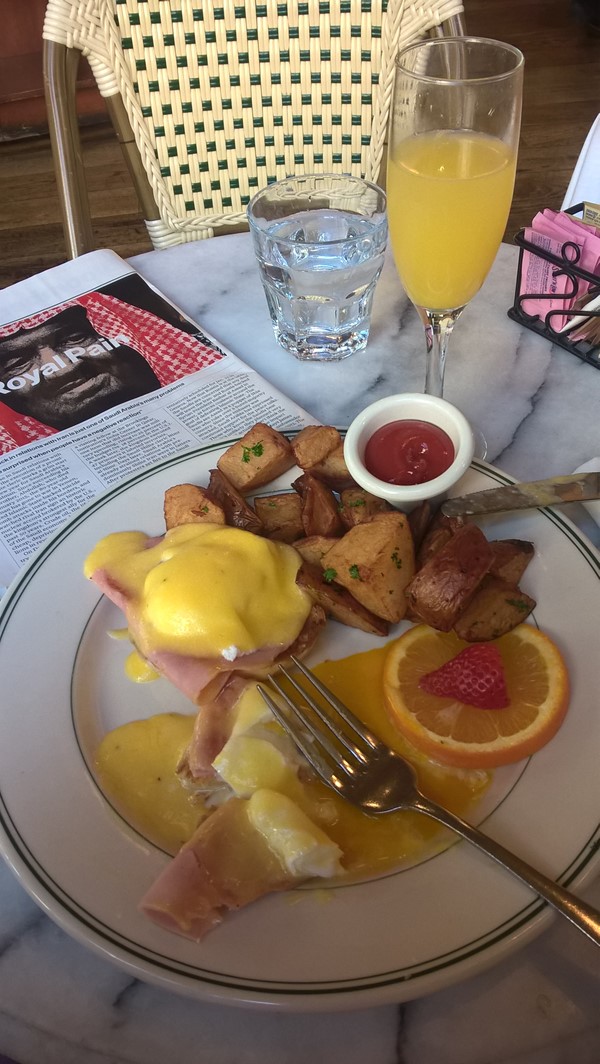 The next day I did an owner re-education dealy for $125 and lunch…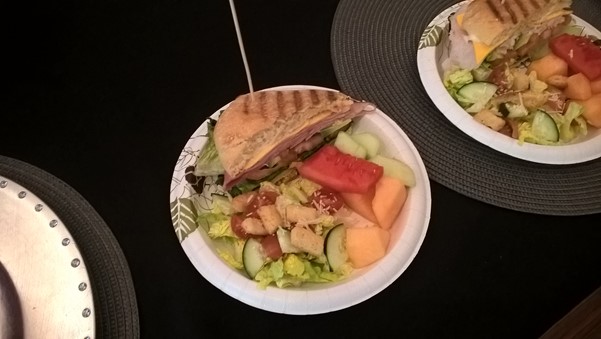 Who can't resist a neighborhood that offers this, and who knew Thursday night was "Circle Jerk With A Porn Star" night: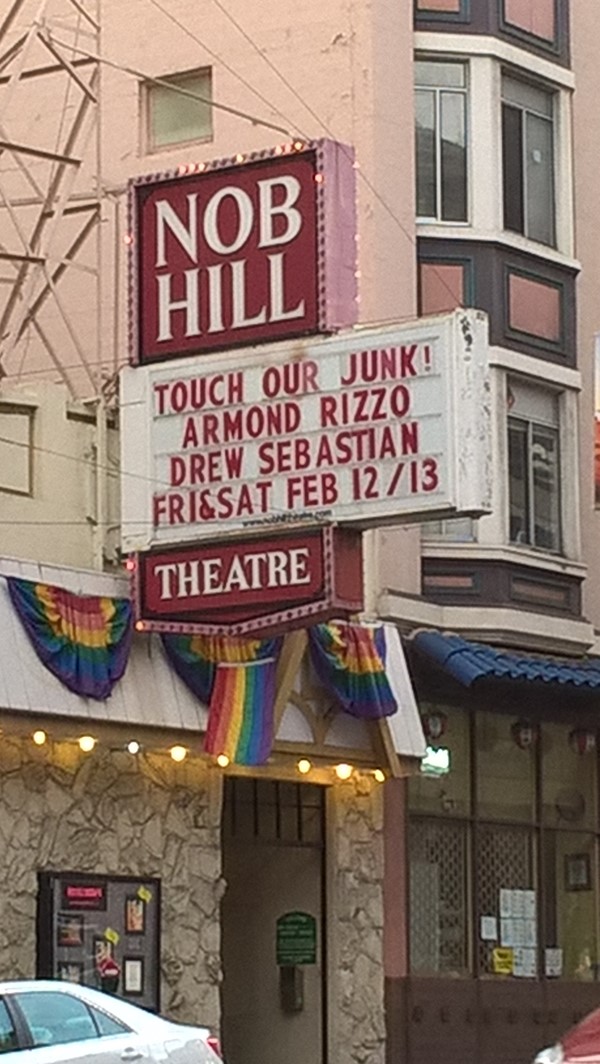 Late afternoon finds me making my way to the East Bay for an overnight with Lunetta & Onyx – giving up my last night in the condo for a home-cooked meal.
Nothing like a "small" ham…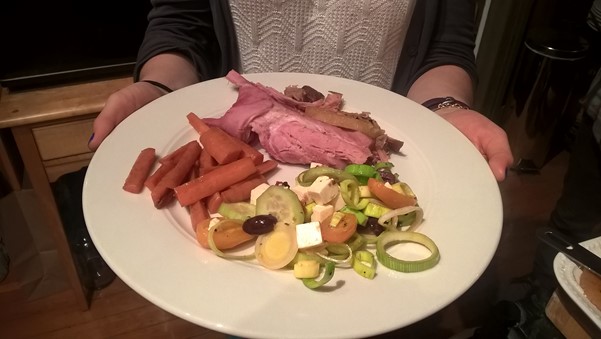 And the company of my niece and her boyfriend…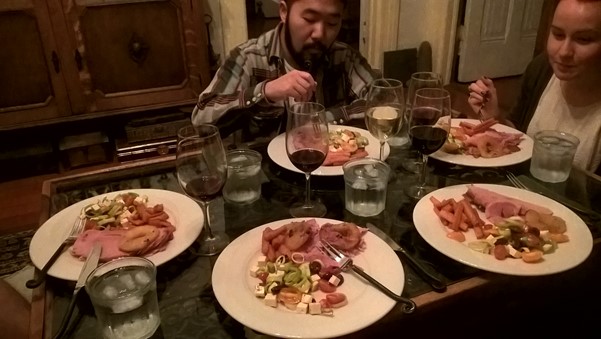 Nice to be able to just hang around the house, not having an early flight – and hang out in the sunshine: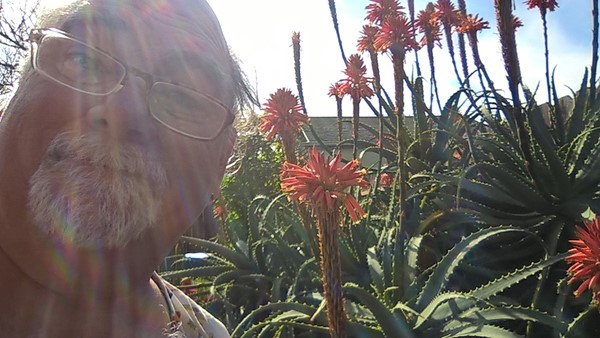 Headed home Friday afternoon – got to spend a little time in the Cathy Pacific Business Class Lounge, alas, not while they were doing their buffet set-up, but at least there were chips, drinks, and newspapers….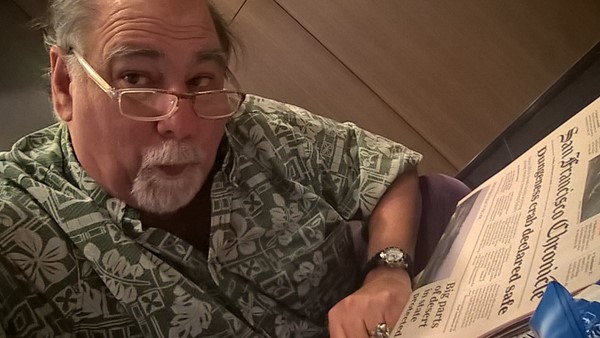 And a pretty sunset: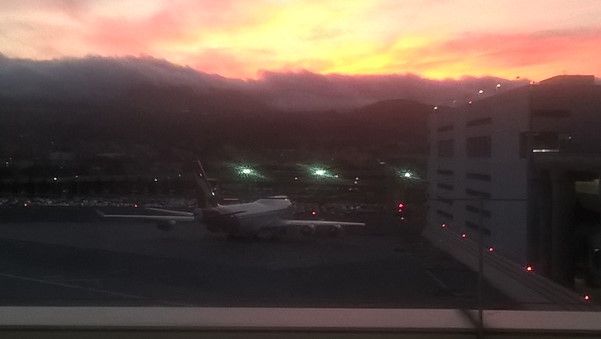 Before you know it, I'm back in coach winging my way home with my one free cocktail and my 3-ounce carryon.
[? ? ?]