When I booked my New Orleans trip last October/November I paid a little more for the ticket so that I could use my Gold Guest Upgrades at time of purchase. I figured, what the hell, might as well start drinking before I get to New Orleans.
What I didn't realize is that the time of my trip last week would be the same time as Alaska completely changed how it handles First Class meals on flights more than three hours.
The concept is small plates. Everyone gets the tiny appetizer (after the warm nut starter), and the two different mini-cheesecakes for dessert, then you chose up to three of the five small plates.
Here is the menu for the mid-day trip from Seattle to New Orleans: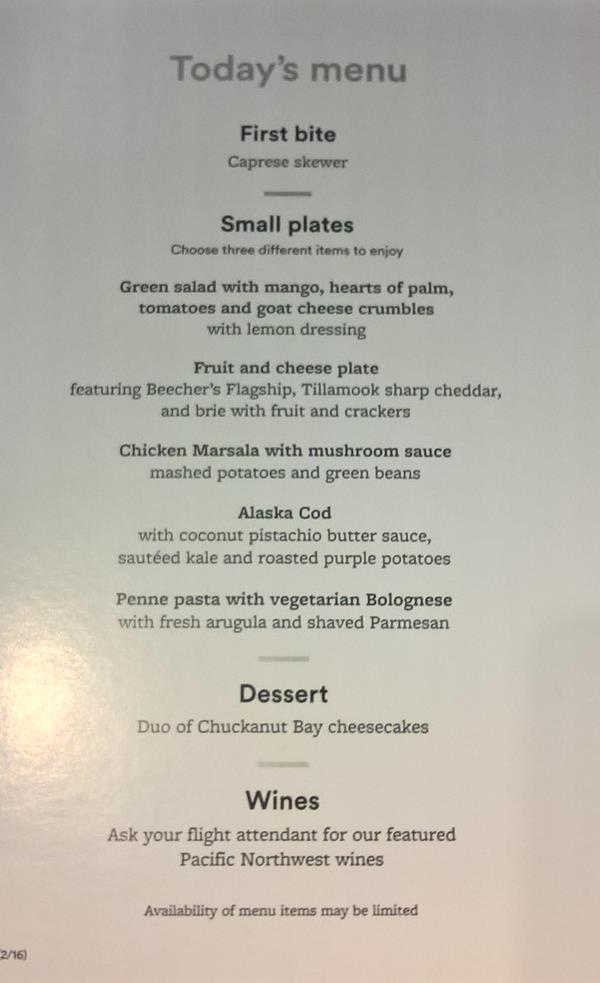 And here are the food shots! First, the hot nuts (and complimentary entertainment tablet: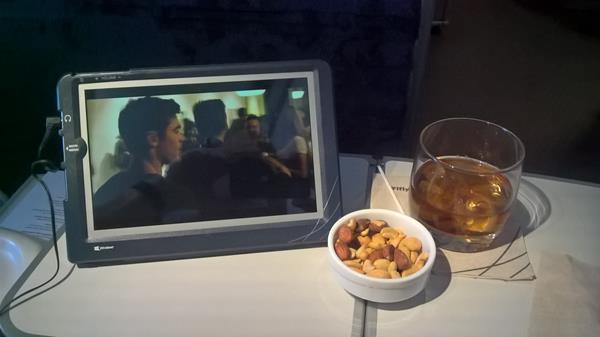 Next, the Caprese Skewer: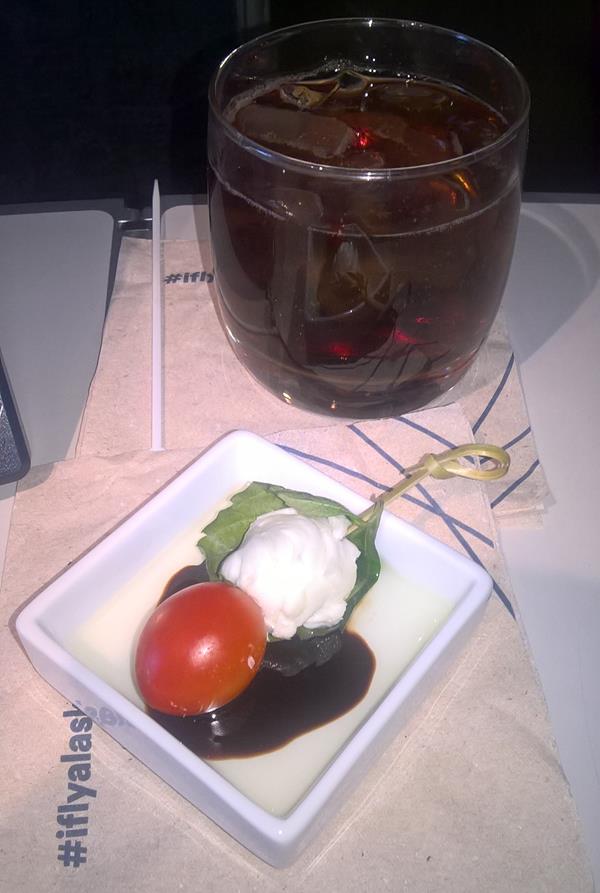 Then the small plates. I had the salad, chicken, and cod: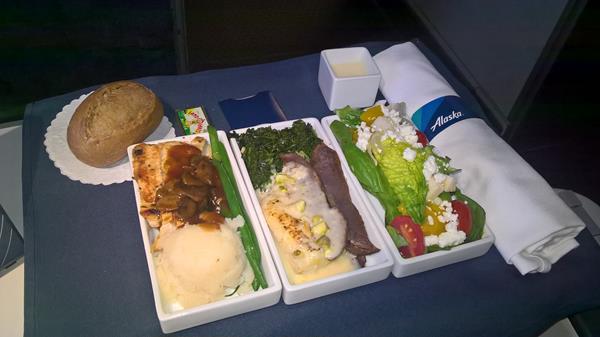 And the finale – dessert!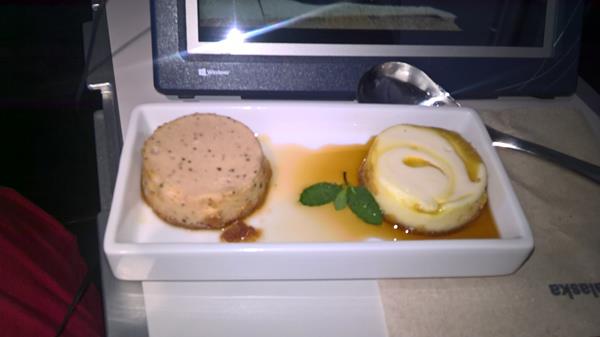 It does add a bit of work for the First Class cabin attendant!
On the way back, the dinner menu was different – this would be it: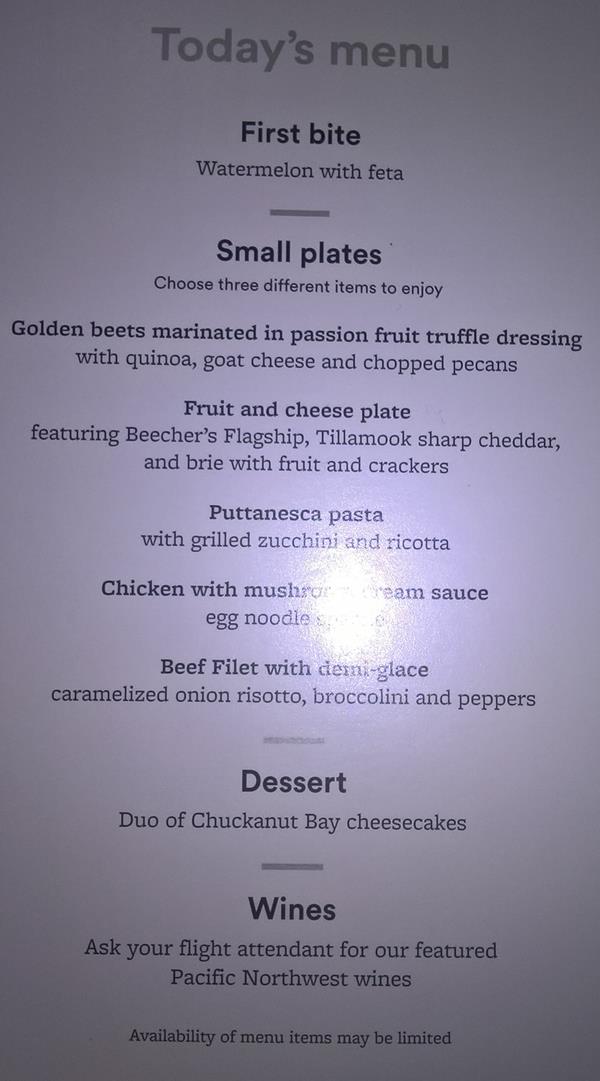 The plating out of New Orleans wasn't nearly as good – trying to find the feta that goes with my watermelon…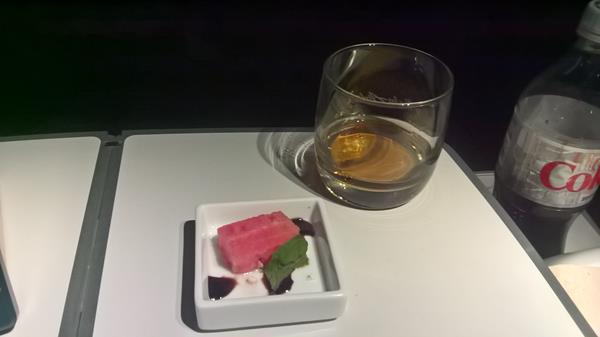 And I had to arrange my small plates for the photo – they were all askew. Went for the salad, the chicken, and the beef filet: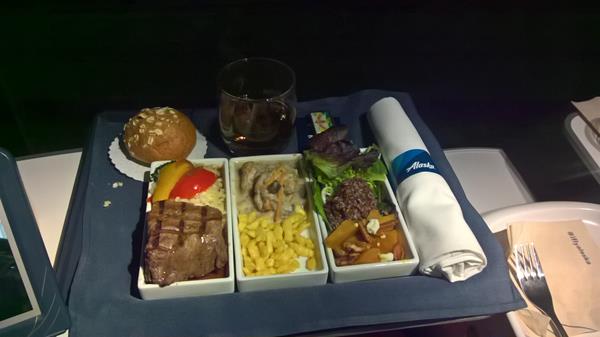 And the beef filet was PERFECTLY done – an amazing feat for airline beef: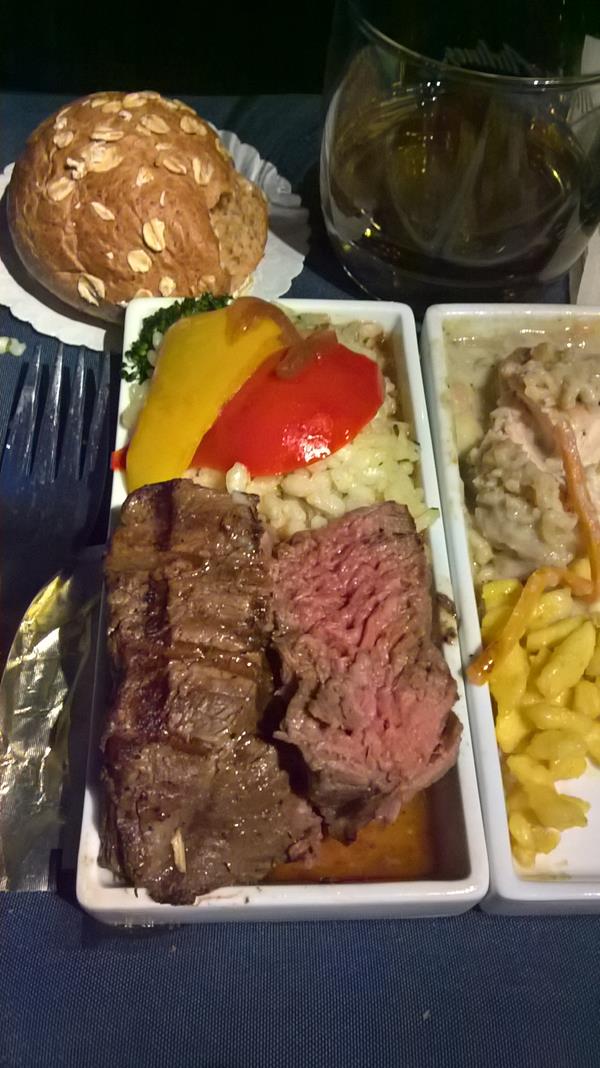 Same dessert, and for some reason, the nuts came after dessert – but before the snack basket was passed around.
The chicken on the way down was a little dry, but it had the Marsala Mushroom sauce to help moisten it – the spätzle and the way home was a little dried out as well, but again, having mushroom cream sauce helped.
I had the chance to have a repeat of the first lunch, but served as dinner on the way back from DC. They still have to work out a few bugs with presentation, but overall, the meals are comparable to international business class flight meals and definitely better than anything I've had on a domestic flight in YEARS.
[216.8]