Nothing will get me out of town quicker than a $137 each way trip across the country – and a $125 off coupon code.
Didn't get upgraded to First on the way out, but confirmed for the way back – more of that delicious new First Class food!
Funny thing about this trip is that it started out to just be a simple overnight stay in DC. I'd have just turned around and come back, but:
That's exhausting even for me
I'd never seen the Air and Space Museum, and it's a stop on the hotel shuttle
But, a couple of days before I'd emailed my buddy Sean who I stayed with in Vietnam to inquire when he was returning stateside. Turns out he arrives in DC the same evening as I do – AND has a layover and no hotel. SCORE! When I check in I change the room from one bed to two.
His flight is delayed so I'm off to the Longhorn Steakhouse for, wait for it, steak!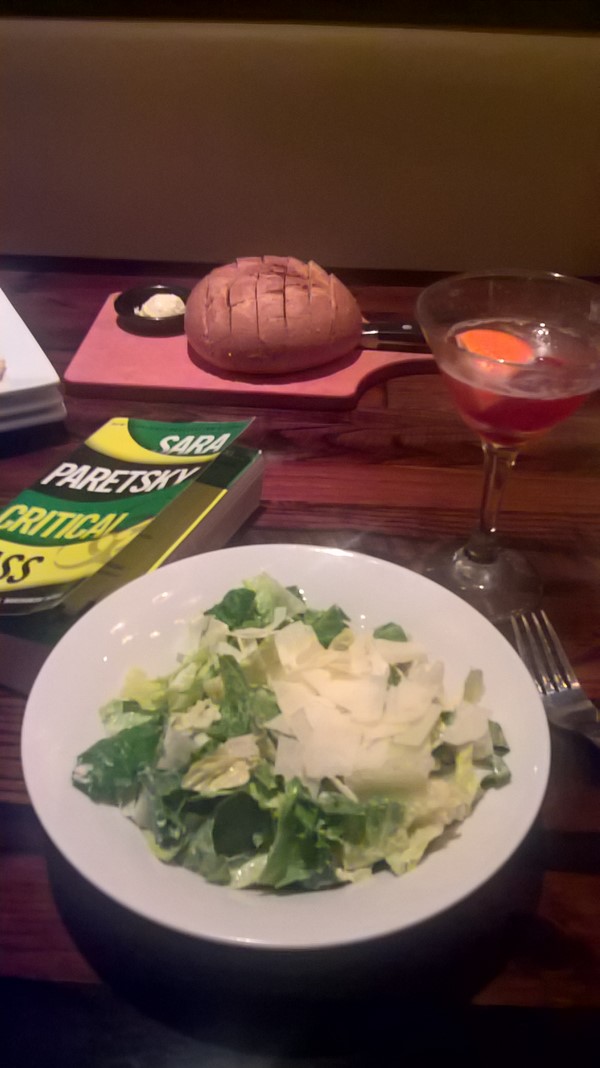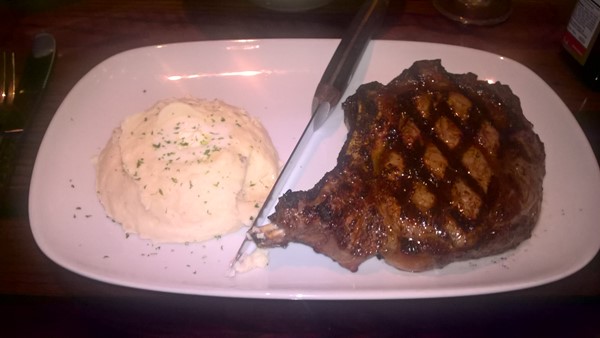 And yes, that is the first of three Manhattans. I'm not driving and that will leave some of the room booze for Sean. Speaking of rooms – here's ours: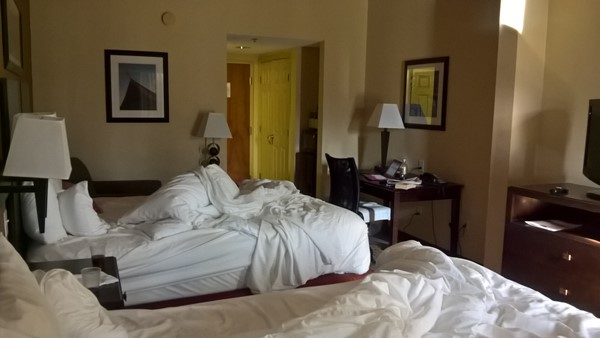 OK – that is really a "morning after" shot, but you get the idea.
Now just add Sean – confession: this is actually a picture of him from my Vietnam trip – I was so happy to see him I forgot to snap a pic of him relaxing while scratching his Malaysian Holiday sunburn.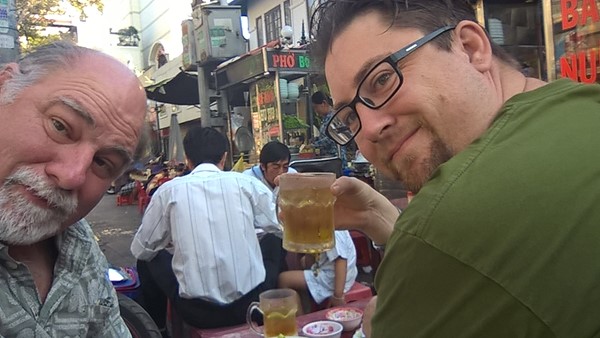 I was great to catch up, have a couple of in-room cocktails, and crash hard – we'd both had long flight days, his, about times mine.
I've got to say, breakfast in the Wingate Suites Dulles isn't bad – it's a real buffet line with lots of hot items. I went for the "gut-buster" biscuits and gravy: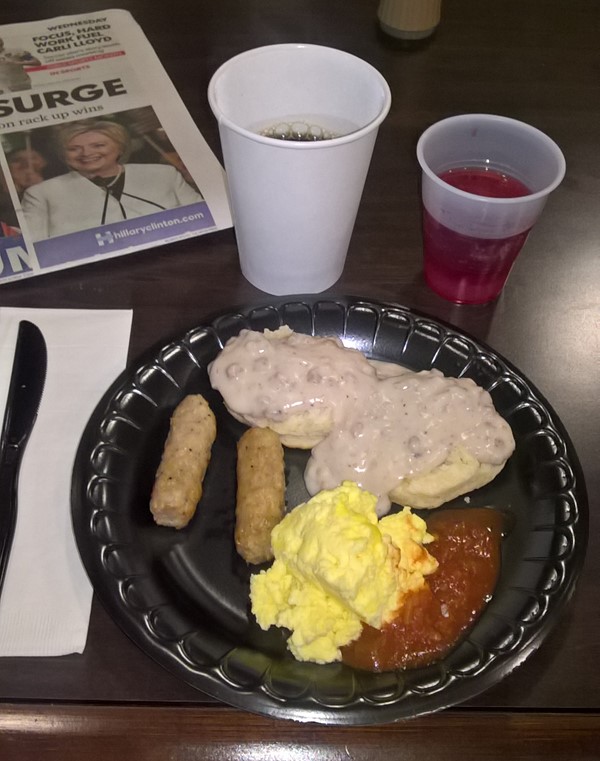 I'd scheduled the 11am shuttle to the museum, but because there was a load of flight crew on the shuttle, I was the second stop rather the usual first – not complaining, just sayin'.
The cool thing about the Air and Space Museum is that they are totally prepped for visitors with luggage – even though security has to poke around in it first. They have two different sized lockers that you deposit a quarter in (which they will loan you!) – and if it's larger than a standard carryon, you are welcome to drag it around with you (as I saw some Japanese tourists doing).
But onto the pictures: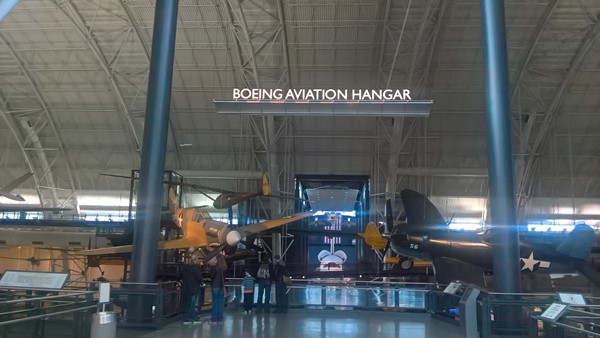 Lots of planes in this place!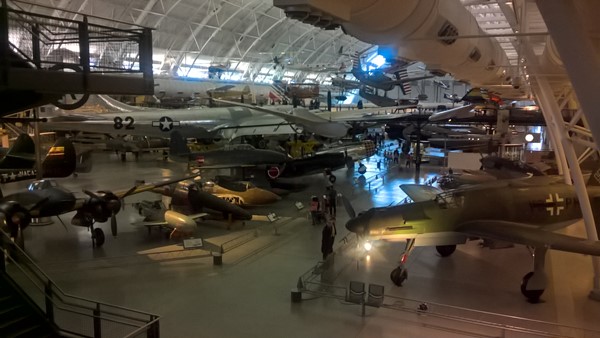 The NASA quarantine module for astronauts coming back from the moon: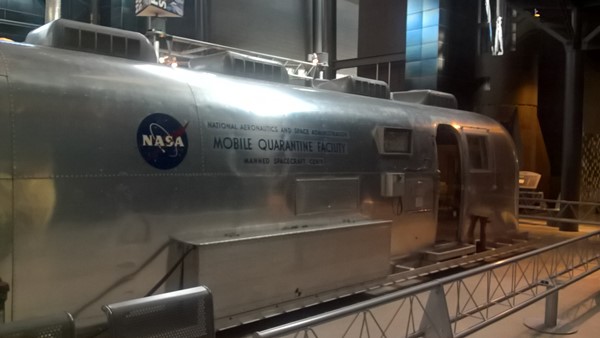 And some odd things… an R2D2 mailbox and space capsule phone booth: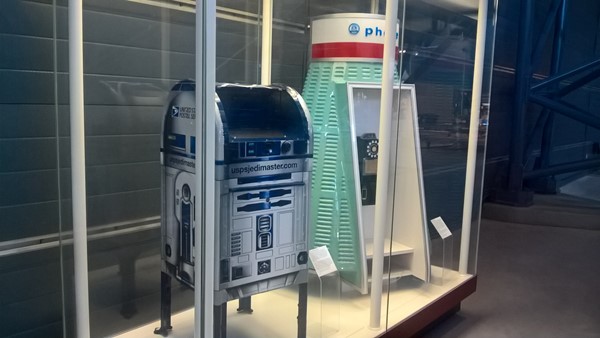 Science satellites:
Many historical aircraft, from the Enola Gay (remember Hiroshima)?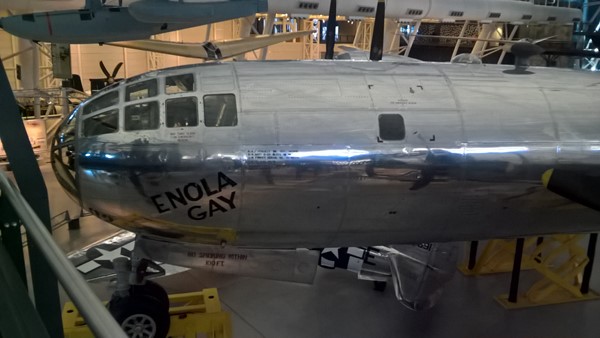 To the first Fed Ex plane: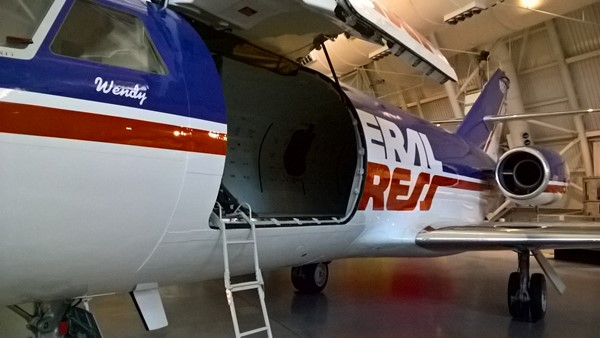 They also have their own "control tower" viewing platform: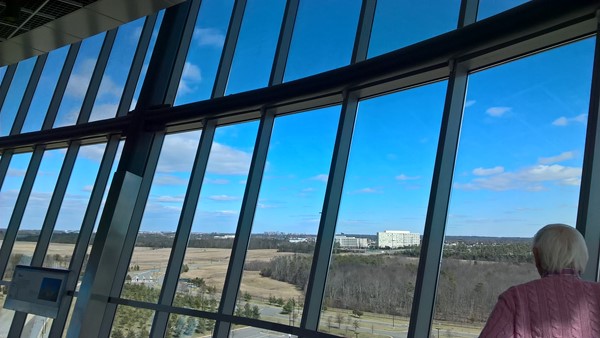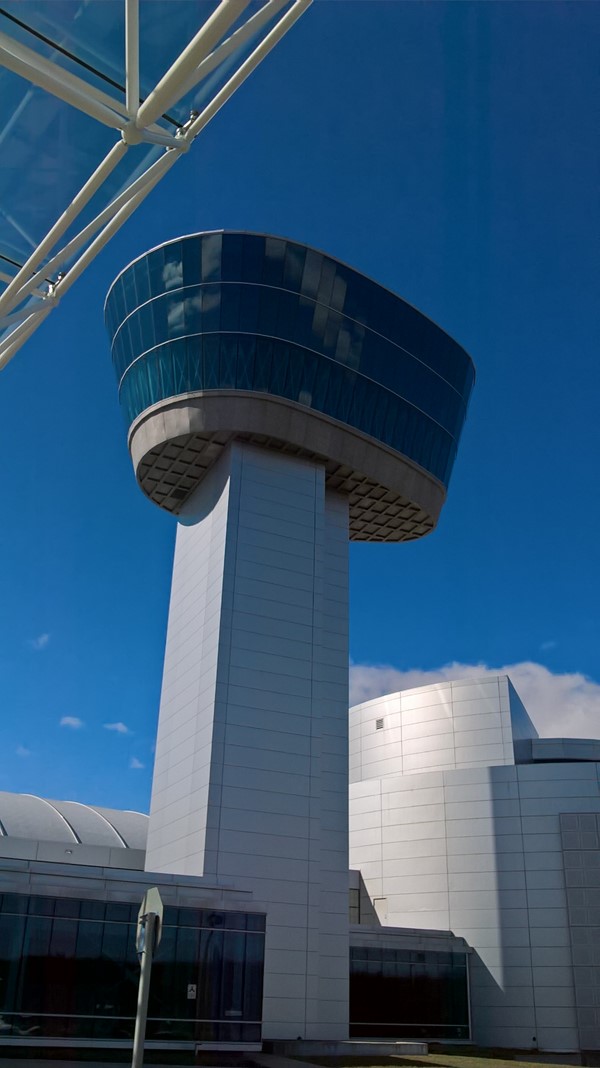 Sadly, the restaurant in the museum was a McCafe from McDonalds.
Called the hotel shuttle and was to the airport in decent time. I didn't think the Quarter Pounder would hold me all the way until dinner on the plane so nothing like a cocktail, some work, some corn chicken chowder: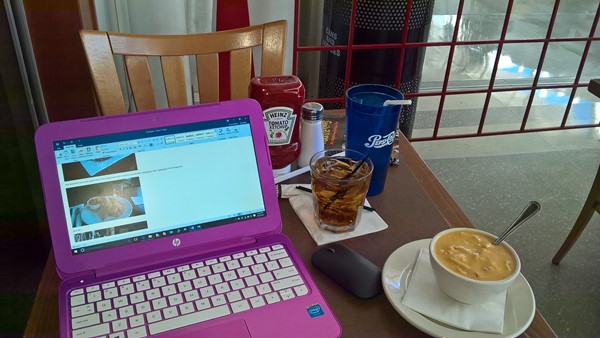 What is on the screen is the post on First Class food from last week. Working on one post while living another. All in a day's work.
Comfortable flight home – and you've already seen the food!
[? ? ?]