The trip was originally planned as a spring break trip for Bret since I was able to book the 3-bedroom Penthouse at the WorldMark Birch Bay. For last year's out of town reading we had the 2-bedroom (but they gave us the top floor) next door at the WorldMark Blaine. The Birch Bay unit came with a private hot tub and BBQ, whereas the Blaine unit had both shared hot tub and grills.
You never when you book what the weather is going to be like – we lucked out – Sun, Sun, and more Sun! This might give you an idea of the size of this unit – it's like twice the size of my house with 3 times the bathrooms: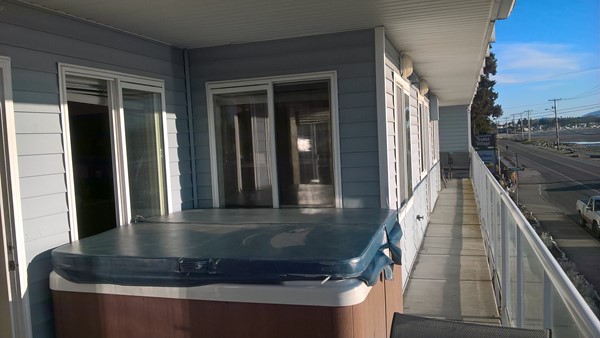 Being three guys who all weigh over 200# each it shouldn't surprise you that we brought enough food for the Armageddon: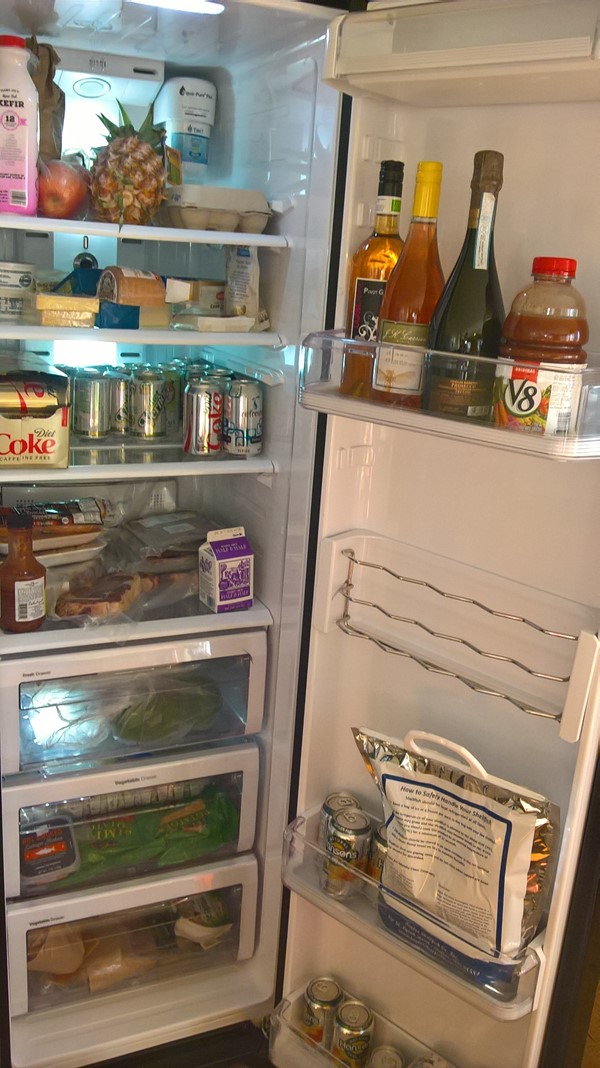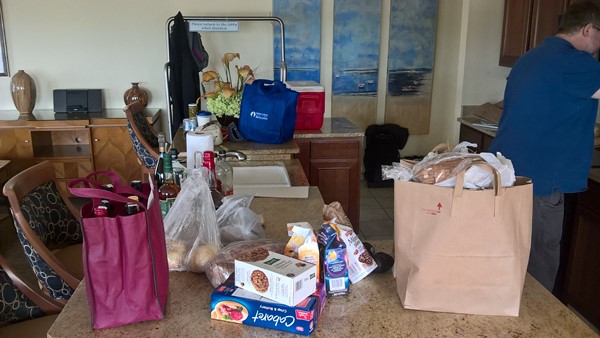 Speaking of the other three (Bret, DancingBear, Rach):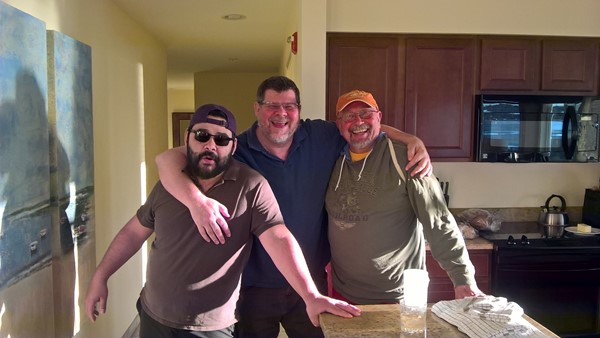 Is that a happy crew or what? This is Bret at the swim-up window by the kitchen requesting drink service: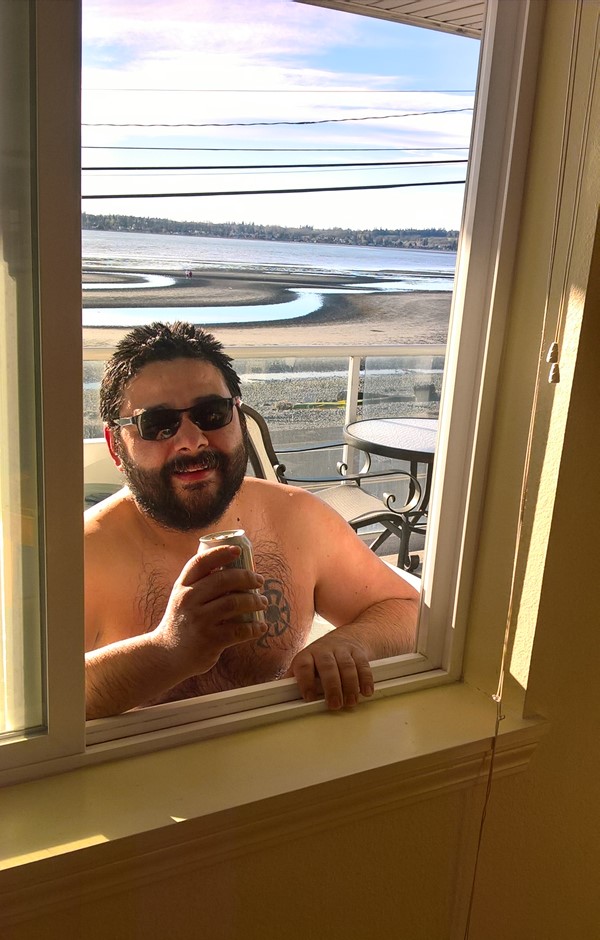 And the view from said hot tub (with the tide out):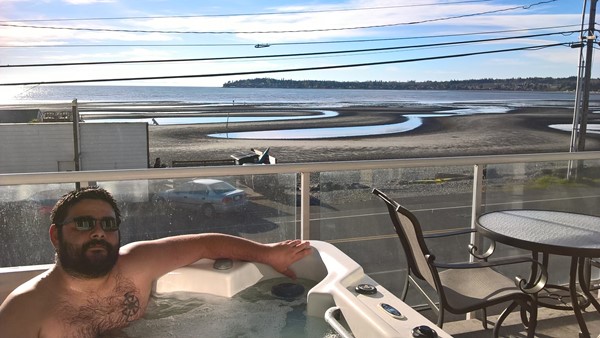 Everyone (except me) was eager to check out the beach at low tide. Going: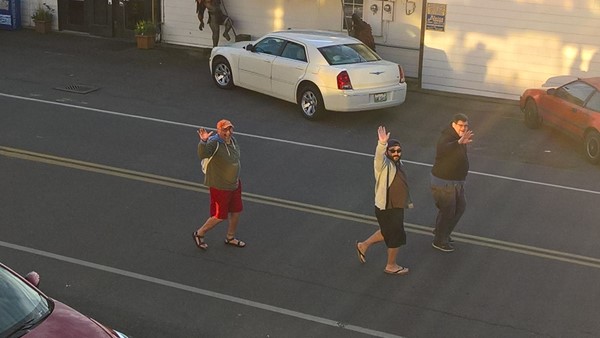 At the beach: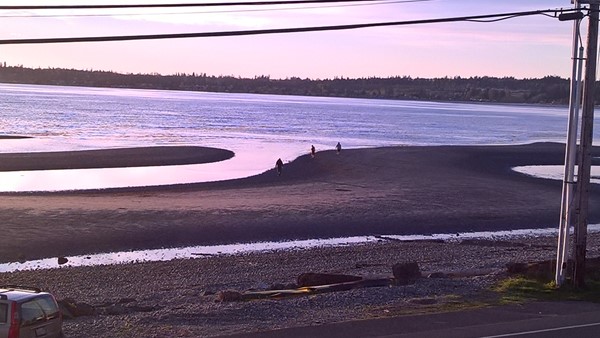 Returning: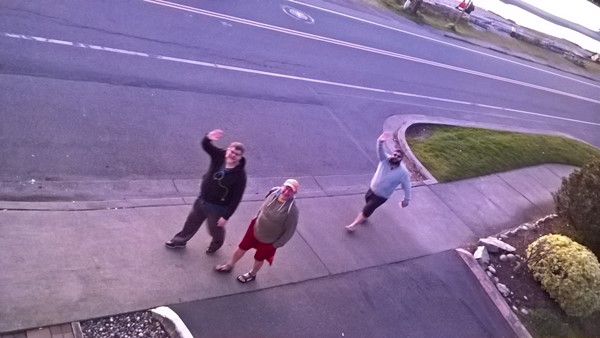 And what did I do while they were getting their shoes muddy? Watched The Simpsons, which for some reason was in Spanish:
Before you know it – it was sunset time!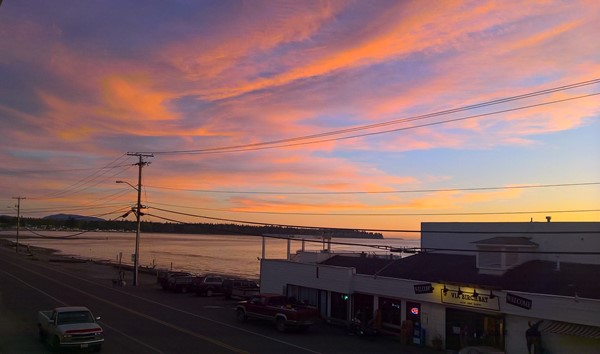 Sundown means dinner time – hunks of dead pig on the grill!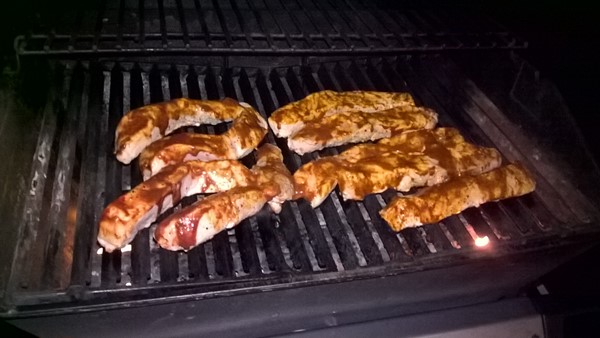 It was a great dinner with the boys!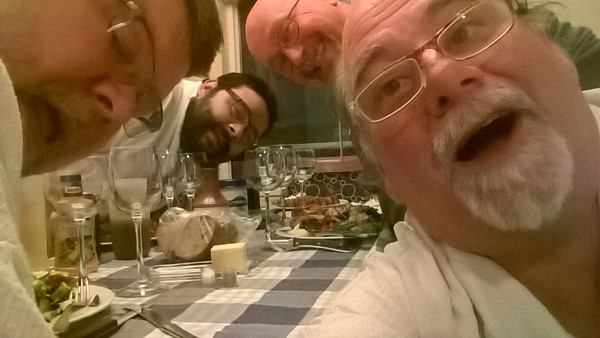 Yes, three out of four of us are in our WorldMark provided bathrobes. It definitely a couple of days of laying around, reading scholarship applications, books, playing Words With Friends and basically being slug-like: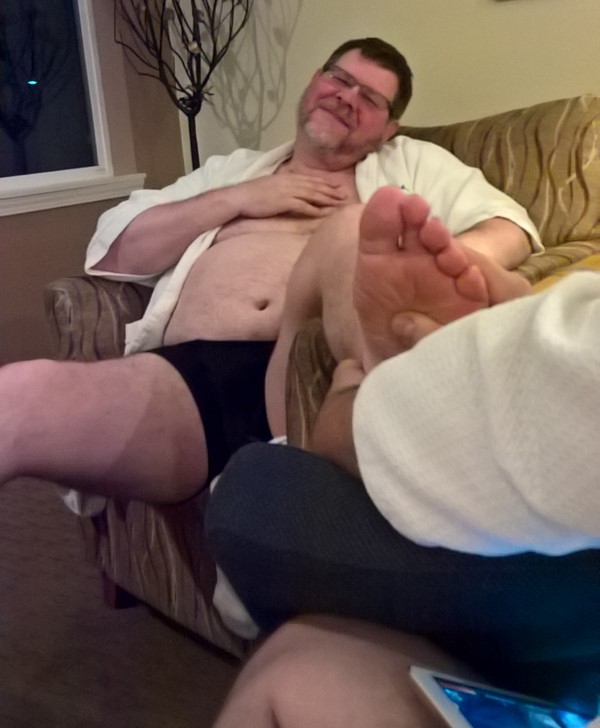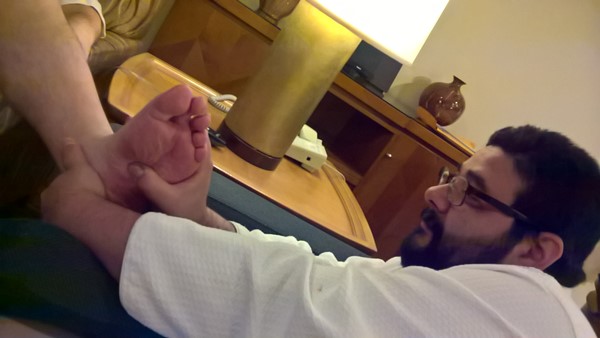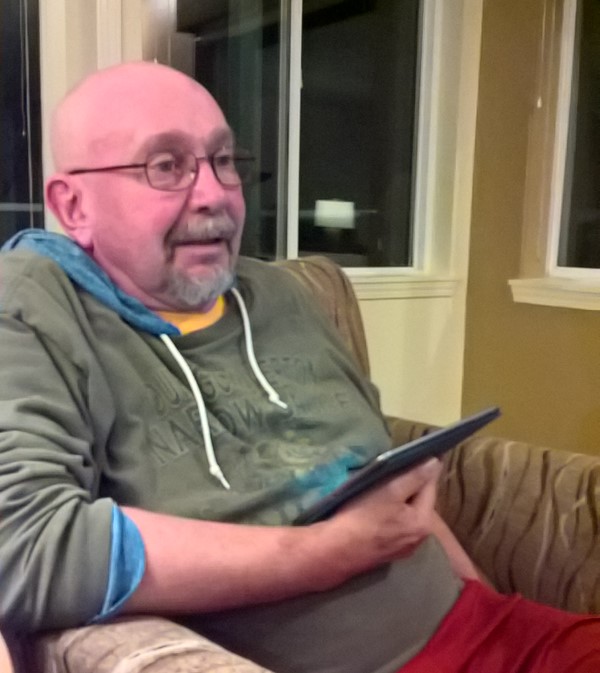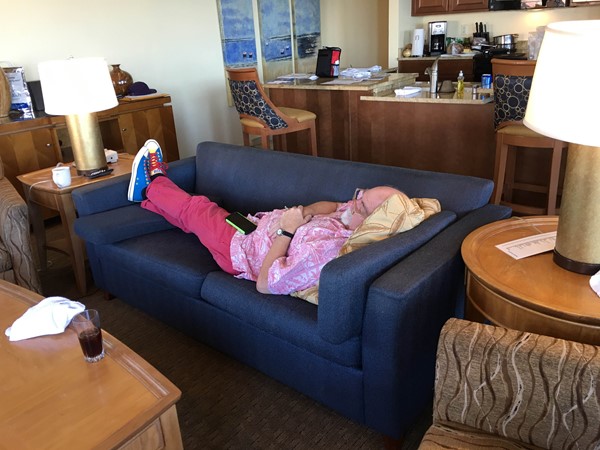 Another day, another group dinner (well, there was breakfast, too) – but first we must have a PooPoo platter and a couple of dozens oysters that DancingBear picked up when he got lost heading to the Bread Farm in Edison and ended up at Taylor Shellfish on Bellingham Bay. One the upside, we got good oysters AND good bread – and Rach is a professional oyster schucker!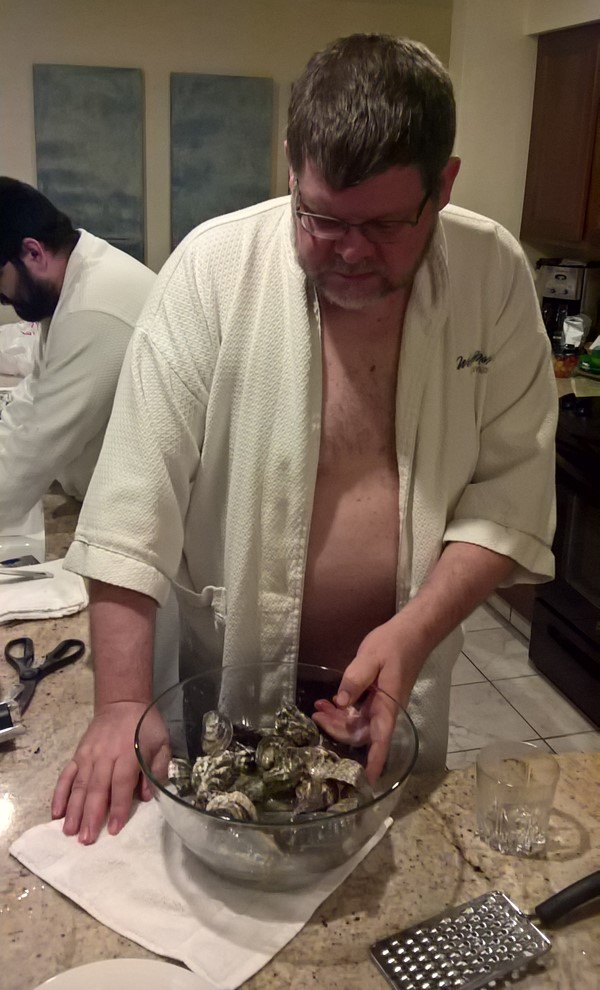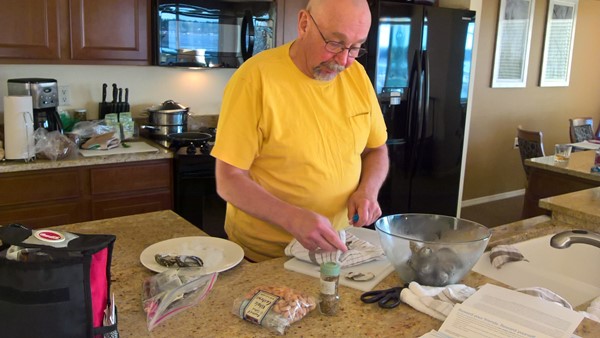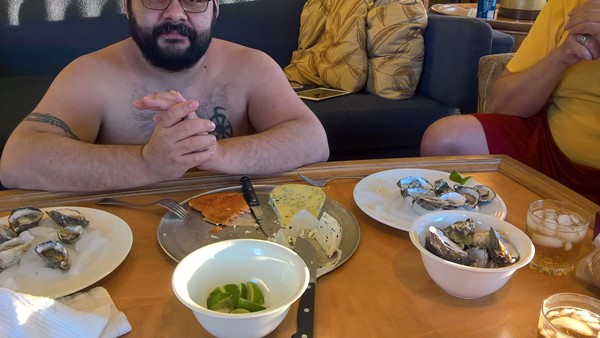 Tonight is steak night – hopefully we will have enough!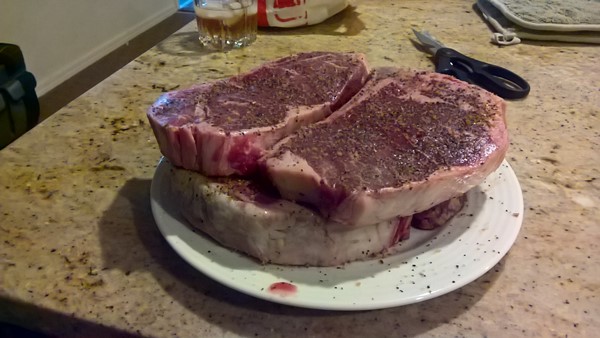 That would be four New York Strip Steaks from the Safeway 50% rack, and then the rest of the stuff to go with dinner – bread, salad, sautéed mushrooms: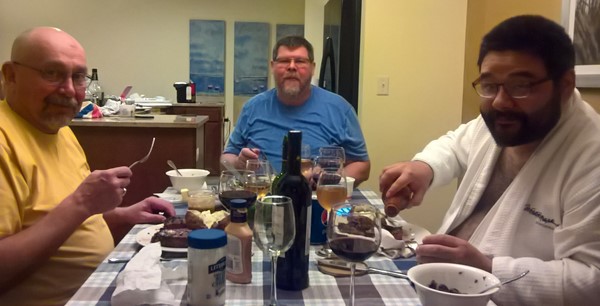 And yet another beautiful sunset!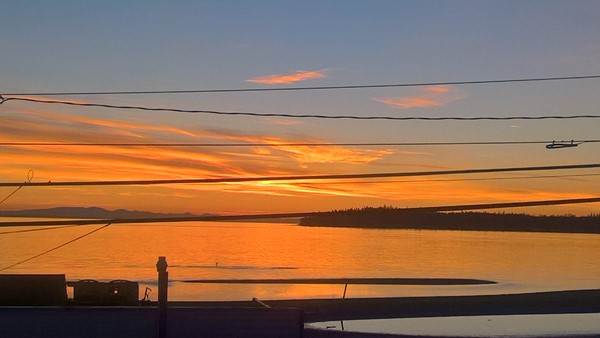 In closing, Rach forwarded some of his shots from his afternoon walk around the bay – THANKS RACH!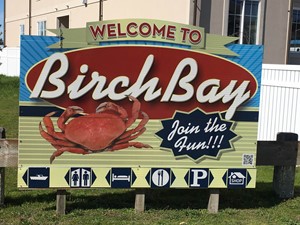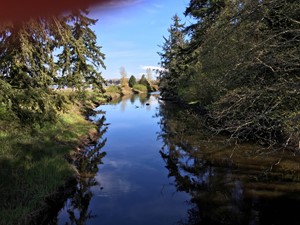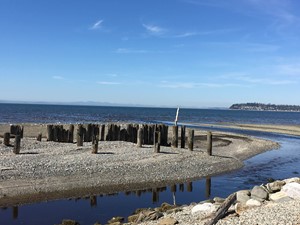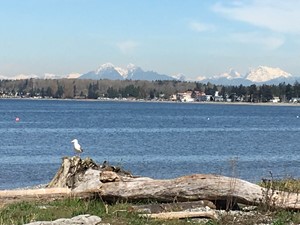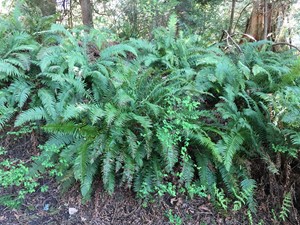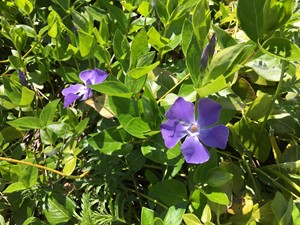 Sadly, we packed up, wishing for a third night in the three-bedroom Penthouse.
[217.8