Another week, another trip – this one is an overnight that has been made VERY easy thanks to Punch (and Jon) because they rented a one-way SUV from Seattle to the Vancouver Cruise Terminal. And I got to sleep in the far back seat the whole way (other than the border)!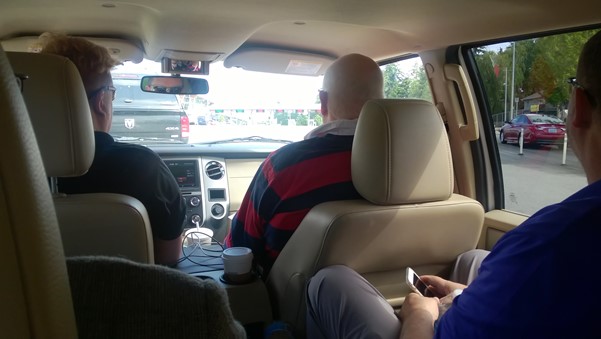 We were in the regular lane because only two of us have the gilded "Nexus" card to speed entry into Canadaland – but it wasn't too bad.
Compared to the lines to check-in, security screening, passport control. There were three boats at the terminal – maximum capacity, and they FINALLY seem to have figured it out. Not much waiting, and if so, chairs. Of course Punch (who had to return the rental car) actually found the Global Entry line as wasn't much further behind us.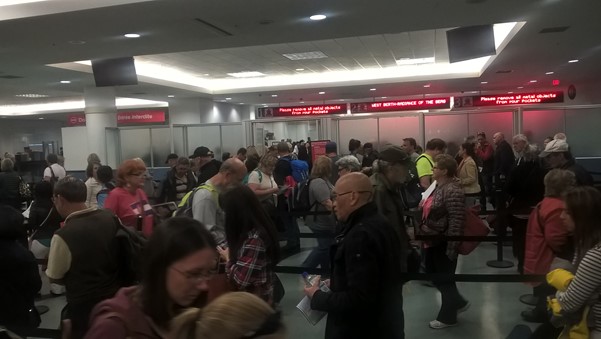 But before lone (hour start to finish, which with three boats is AMAZING), we are checked in, on board, and still have time for a sit-down lunch rather than dealing with the masses at the buffet: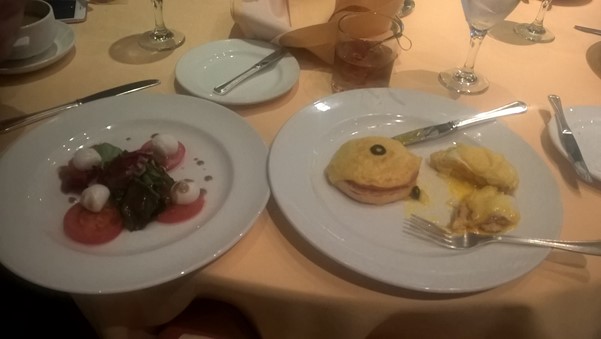 I did a combination of breakfast (eggs benedict) and lunch (insalada caprese) – and that would be a Manhattan in the background.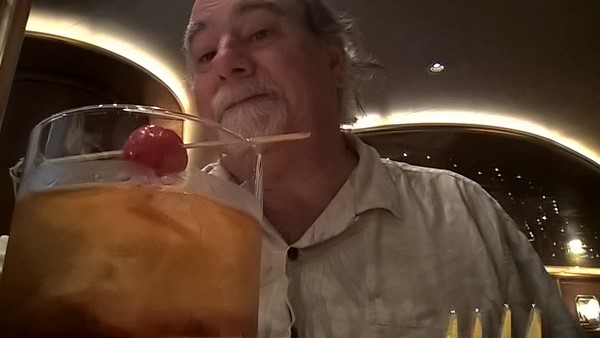 We'd dropped bags – between the five of us, we have three rooms. Punch and Jon in one (not sure size), Salamander and I in theory sharing an inside cabin, and DancingBear with a balcony that I'm sharing with him. I should have kept my mini-suite (Barb, my travel agent for cruises, questioned my judgement considering how cheap it was – and she was correct). But the view from the balcony isn't bad: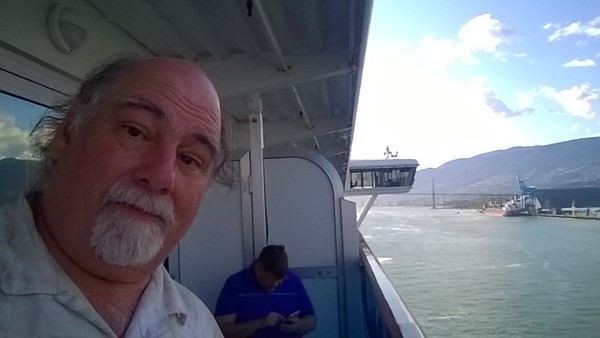 Like I said, there were three boats in port, here is the Oceania across the terminal: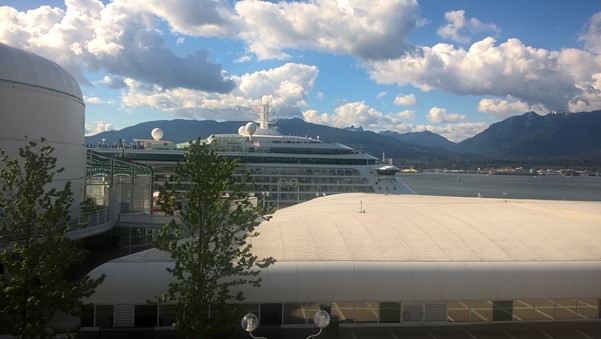 And leaving port: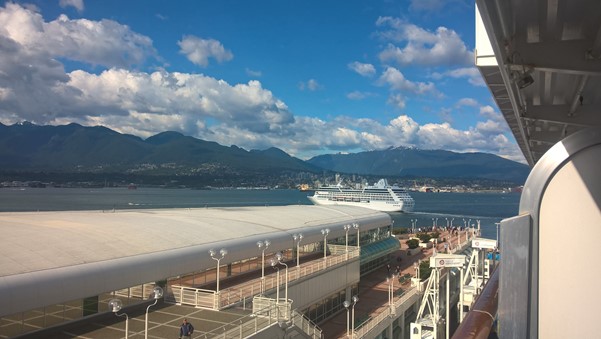 Guess we could have taken the float plane to Seattle!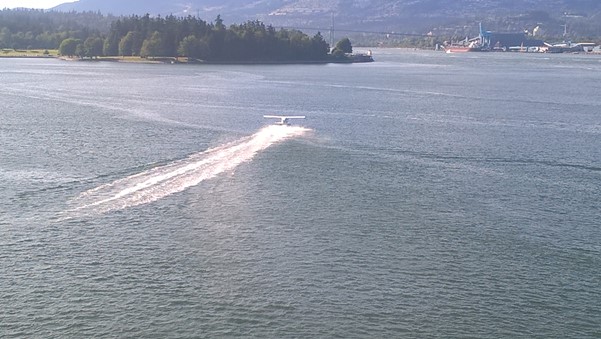 But this looks more comfortable: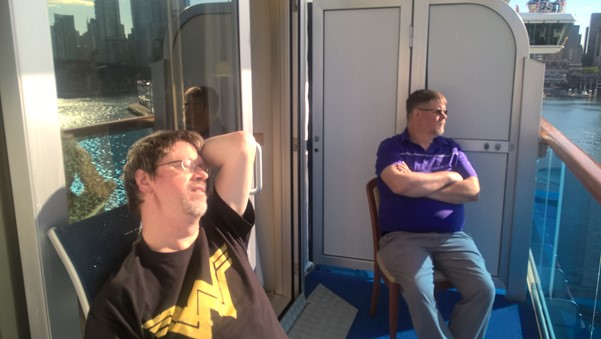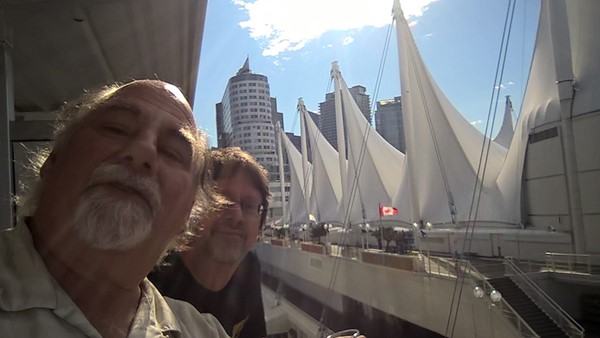 And the surroundings: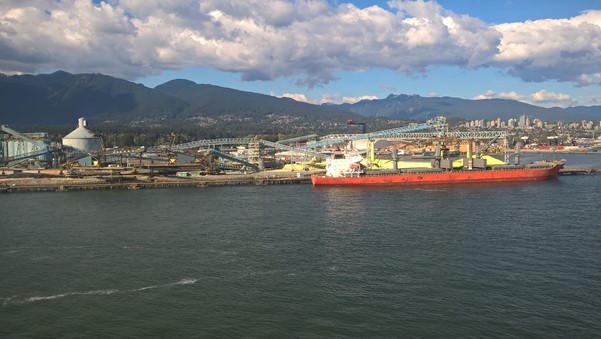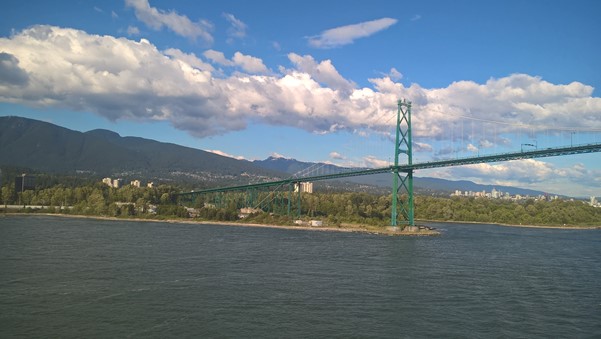 That would be the Loin's Gate Bridge in Vancouver, BC, and me almost under it!
Random scenic shots from the one-night cruise: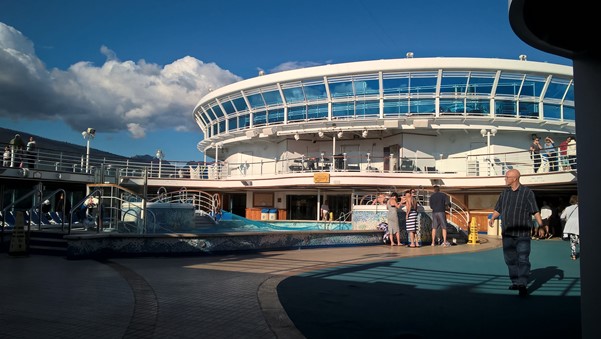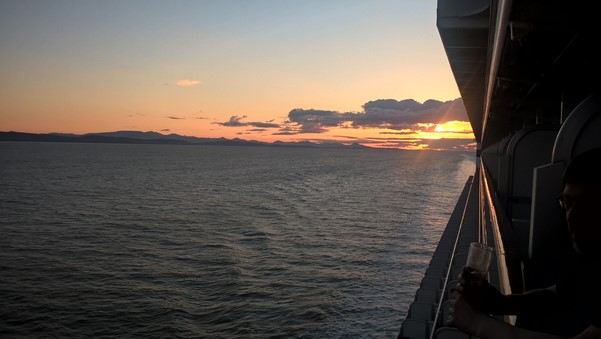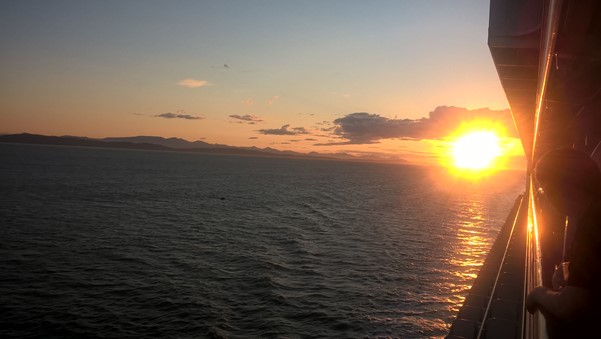 No LGBT on the Princess Patter Schedule tonight – DISAPPOINTING since I know there are 30+ aboard. Yep – it went on the Princess Comment Form.
I was full from an afternoon snack, so we skipped dinner and joined up with the gang for the "Magic" show: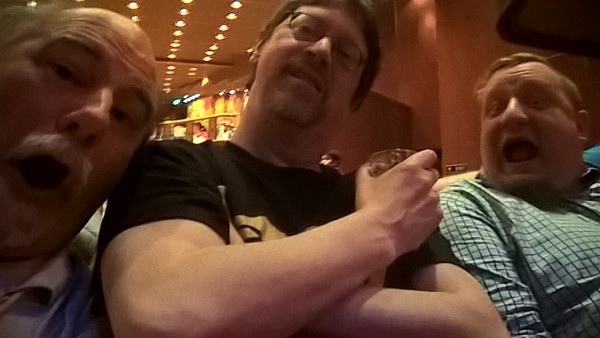 No show is complete without cocktails!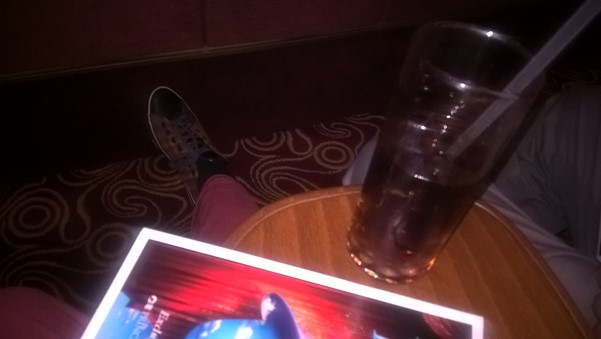 Or entertainers!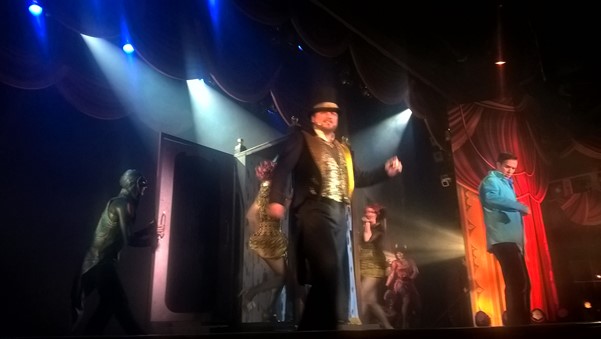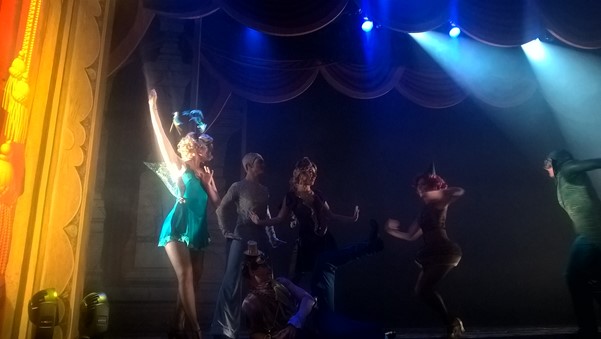 But hunger caught up with me (and others) later…ROOM SERVICE. Not sure we needed SEVEN entrees at midnight….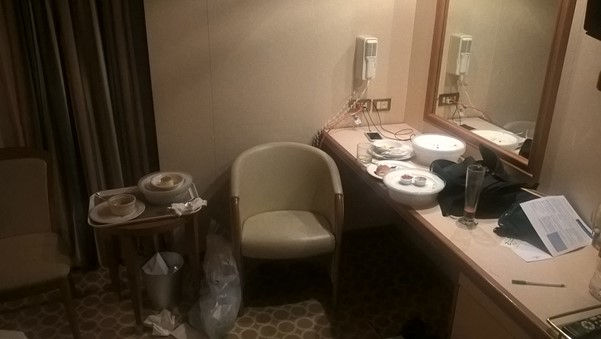 But somehow they all went away…
The morning found me in pain – food overdose, too much booze – and a mandatory "breakfast" with the rest of the boys. The concept is that it's a better dollar/value proposition is you get three sit-down meals rather than two. Luckily, the pain of disembarkation was minimal, the cab ride back to DancingBear's place fairly painless, the traffic light, and the 2.5 hour nap before work, WONDERFUL.
I might be losing my taste for these overnight cruises – even if they do fill my mini-bar for free and give me $75 in on-board credit (paid for the four bottles of duty-free).
[214.0]