In the midst of all this shopping, churches, LOTS of churches. This one is basically across the street from the hotel: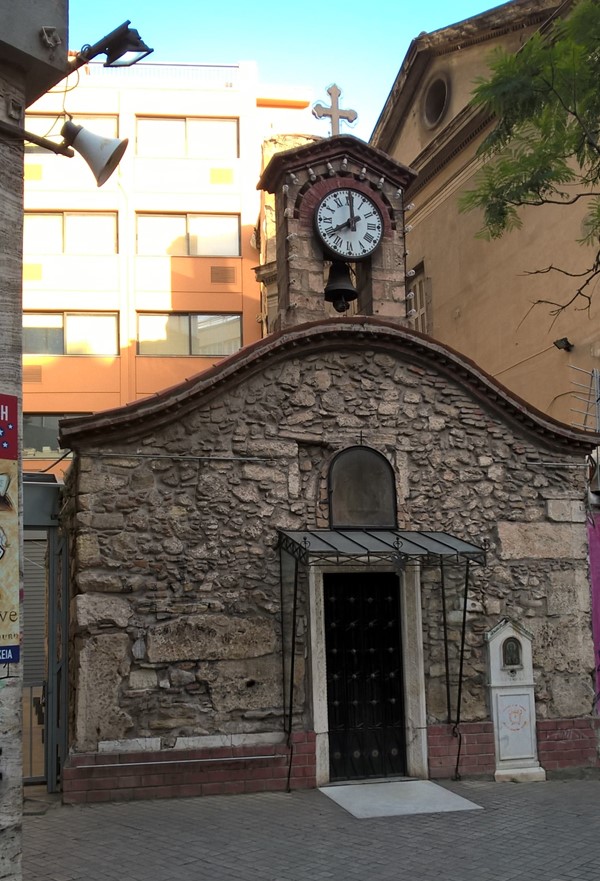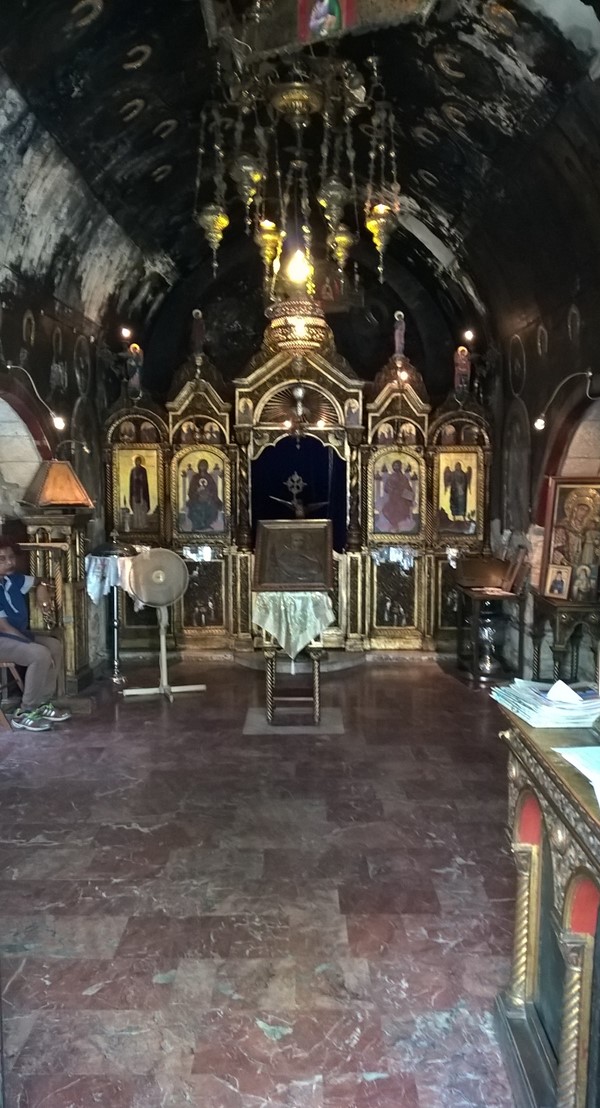 While this one is next to the Hadrian's Library archeological site: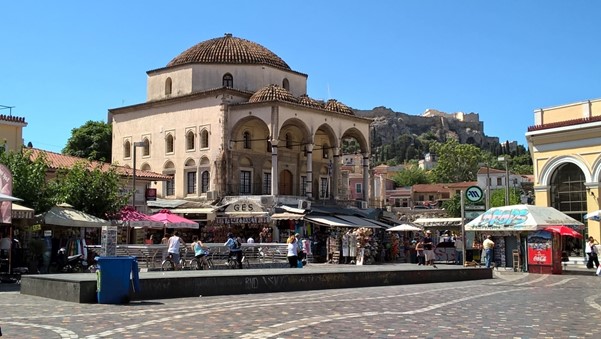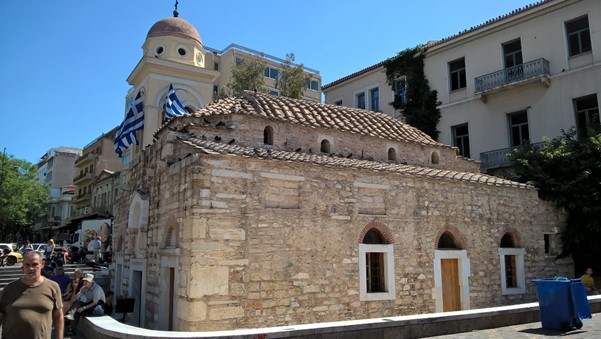 Speaking of Hadrian's Library – paid a visit in homage to my mother (a librarian) and Salamander (a bibliophile):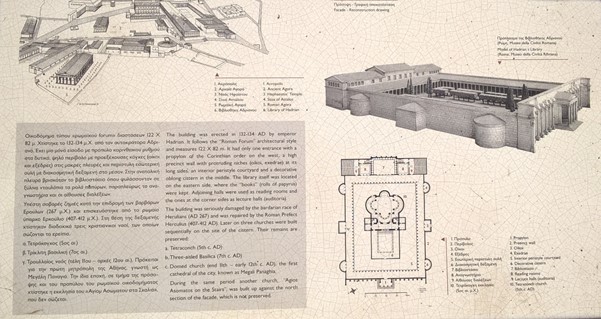 Pretty amazing place (4 Euro Entrance Fee – and they try and upsell you to the combo ticket for the Acropolis and the rest of Empire):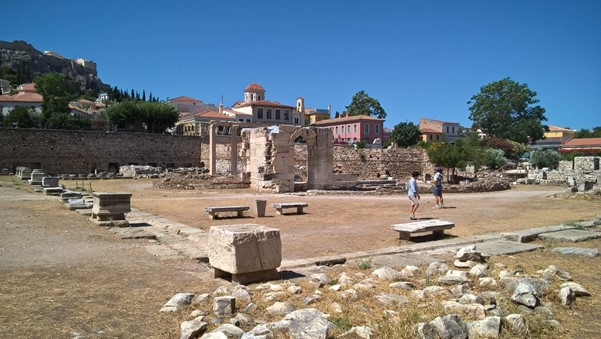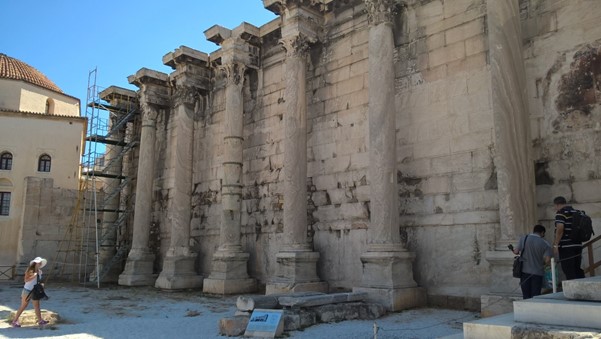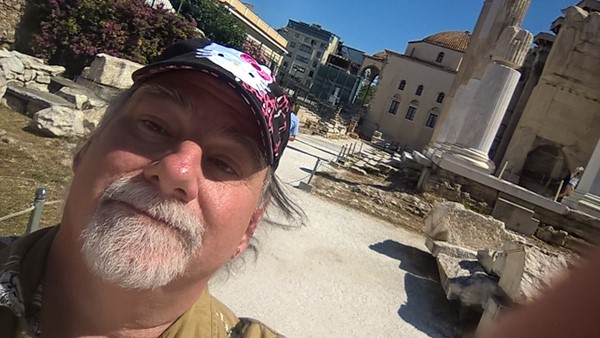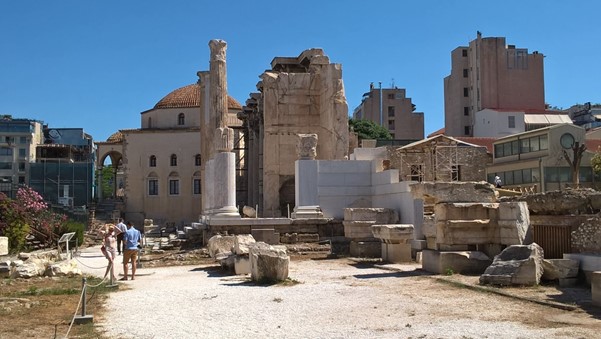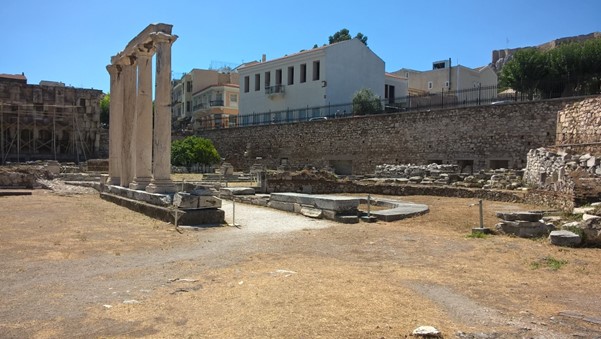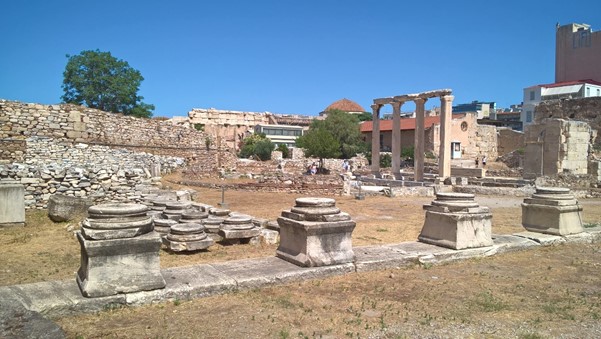 Mind you, this is just a block beyond the Metro station – keep going and you'd hit The Agora and the Acropolis. Easily walkable, but be warned – it's a hell of a hike UP to the Acropolis. I bitched as a 20-year-old, not even thinking about it pushing 60. And showing up early to beat the crowds means your crowds are hordes of ill-mannered pushy Asian tourists.
Also included in this site is a small museum with a winged Nike with one foot on the globe, as if landing (well, what is left of her):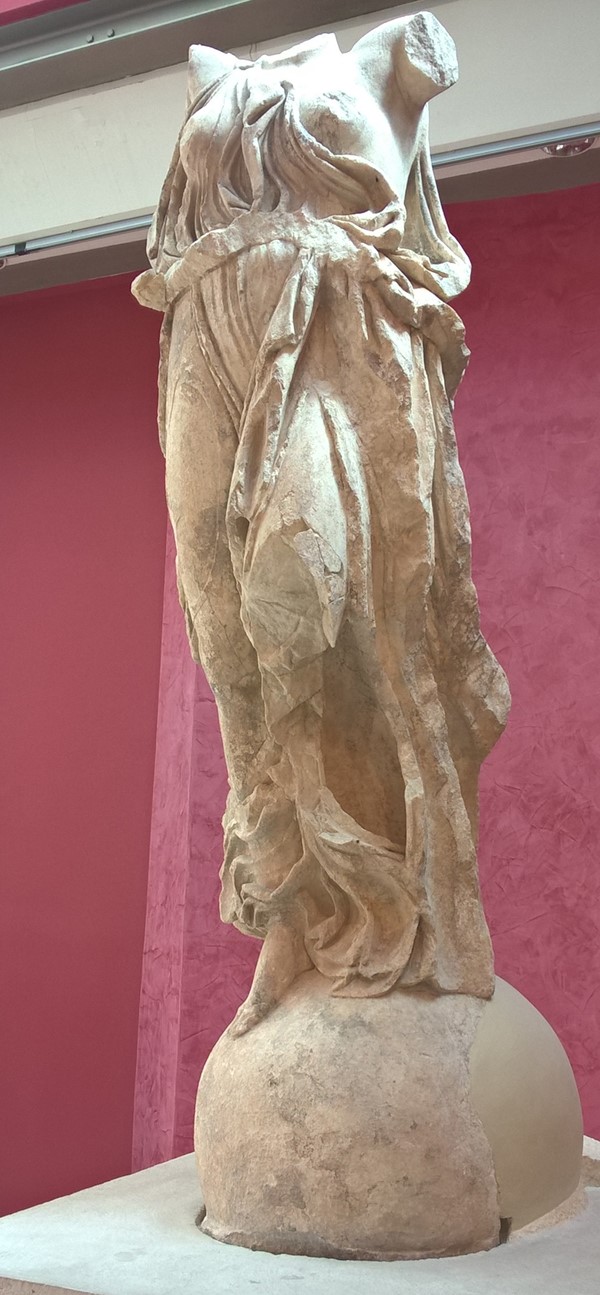 Along with other fragments: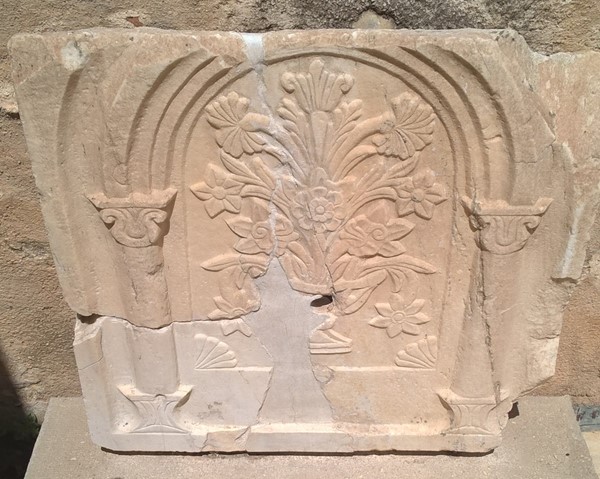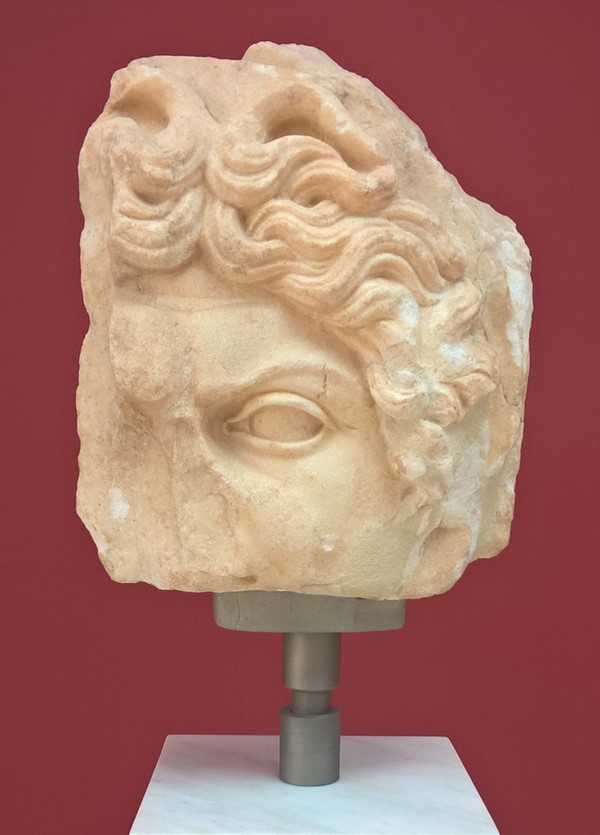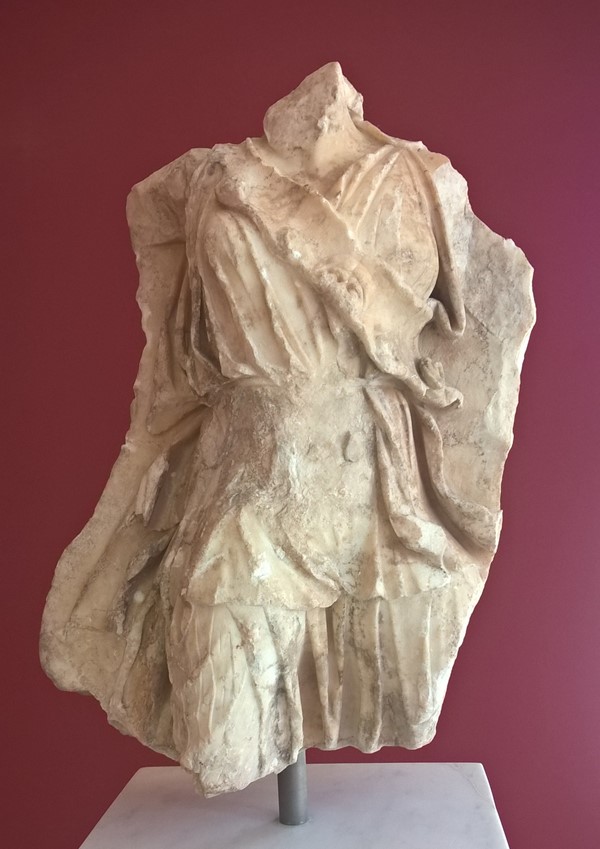 These two small pieces amused me – a clay tobacco pipe and a carved bone tobacco pipe tool ala Swiss Army Knife: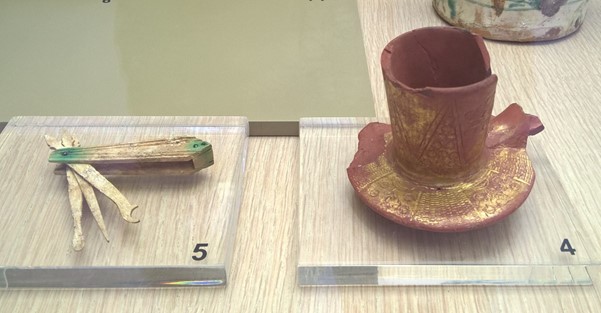 To me, the most interesting things are the murals and tilework that still partially remain at the site…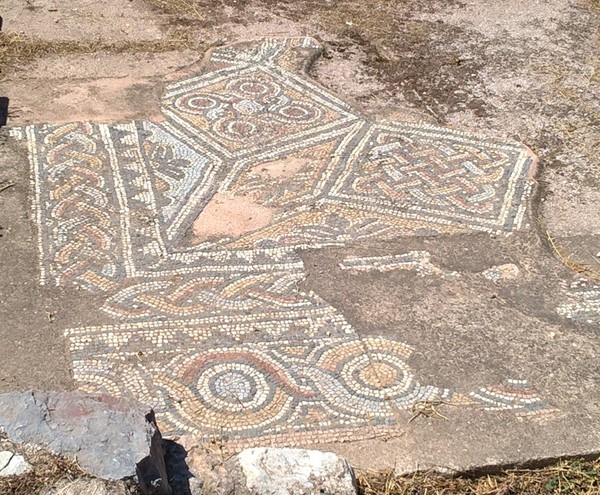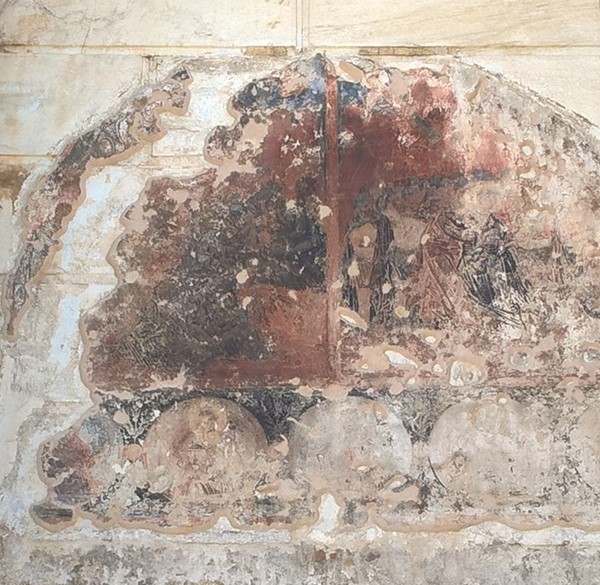 …and how they have partially restored some steps and columns to give you an idea of what this would have looked like originally: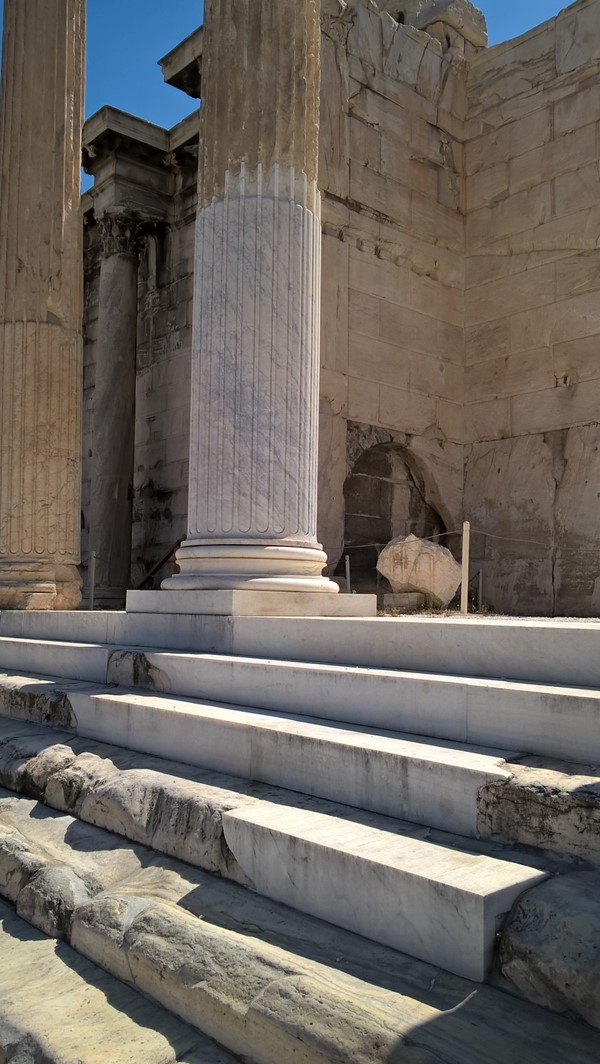 This all takes me back to my Evergreen State College days when I took a summer course, "The Art History of Ancient Rome and Greece" with Gordon Beck. Once I return to the states I'll see if I can dig up the guidebooks we make for the 6-week trip and post the Athens section.
Athens is getting broken up into more and more parts – stay tuned for more of the unfolding adventure!
[? ? ?]
If you got to this post from a direct FaceBook link, you can find more adventures of Uncle Markie at http://blog.unclemarkie, from newest to oldest. Happy exploring.