I had the post almost done with the exception of the links….and then it went away, never to be recovered. Guessing it was a hiccup during the save. Lesson to all – save early, save often – and I'm not just talking about your documents!
Hotel Attalos, where I'm staying is just two blocks from the Metro Station that I exited (three from the other exit). It's nice to be able to avoid the overly aggressive taxi drivers that Athens is famously known for.
First, and overview of the hotel itself: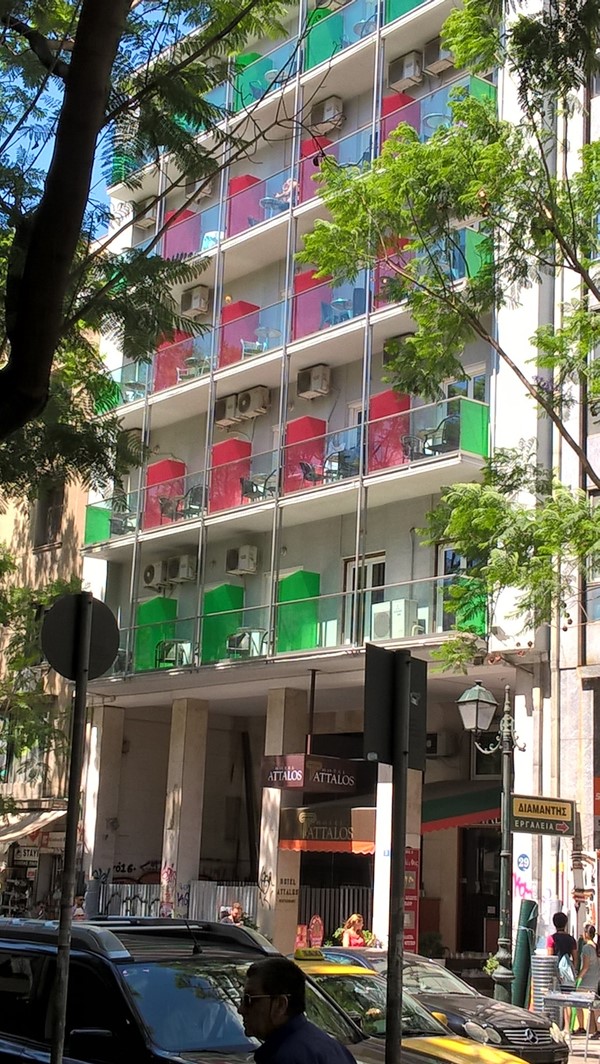 That would be my balcony in the bottom set, middle, next to the balcony for the "winter bar". Speaking of bars, here is the day/night view from the roof top bar: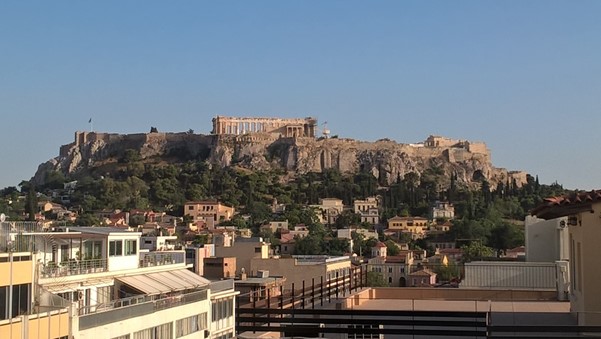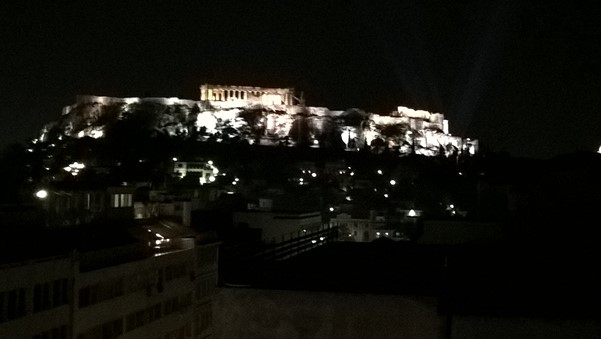 Already talking "bar" when I haven't even shown you the room!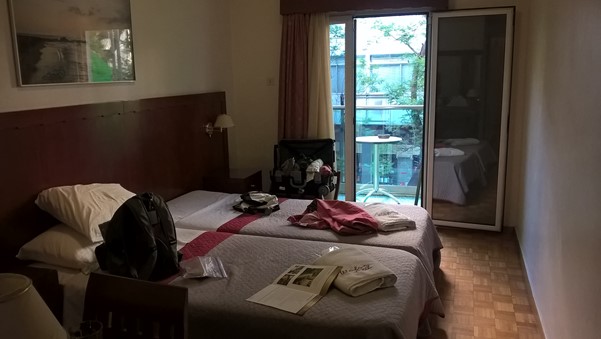 Or the view from my balcony – think of it as my office for the next two nights –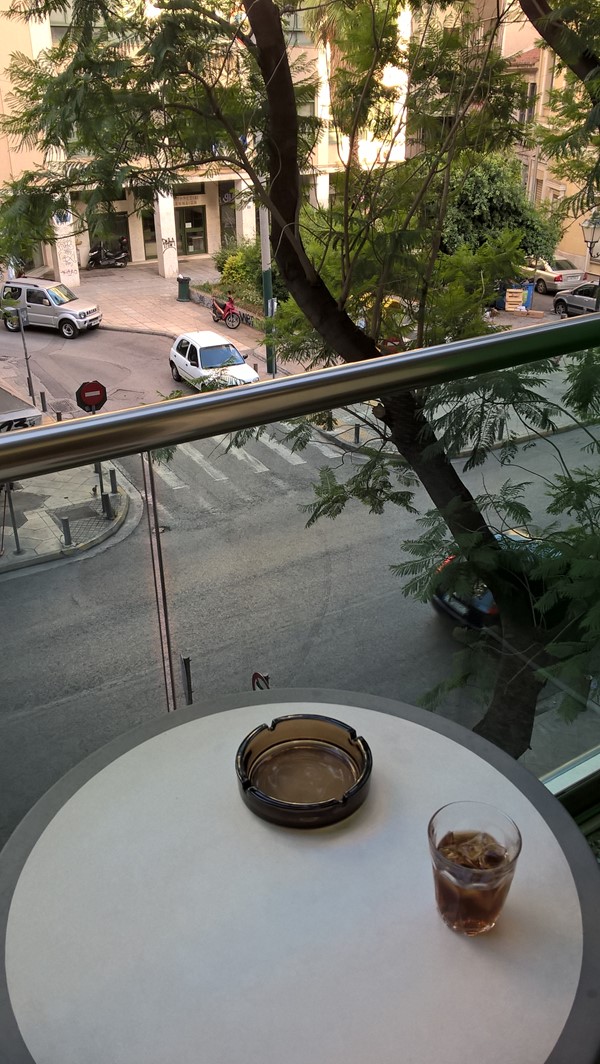 Not huge, but a cute little balcony, nice shower, 3-star functional! But it does (as many overseas hotels have) one of this annoying room key to keep the lights on. I understand where they are coming from, but I'd also like to return to a cooled off room AND my laptop charged. As you can see, you can use any card, or even stiff paper to get around the interlock.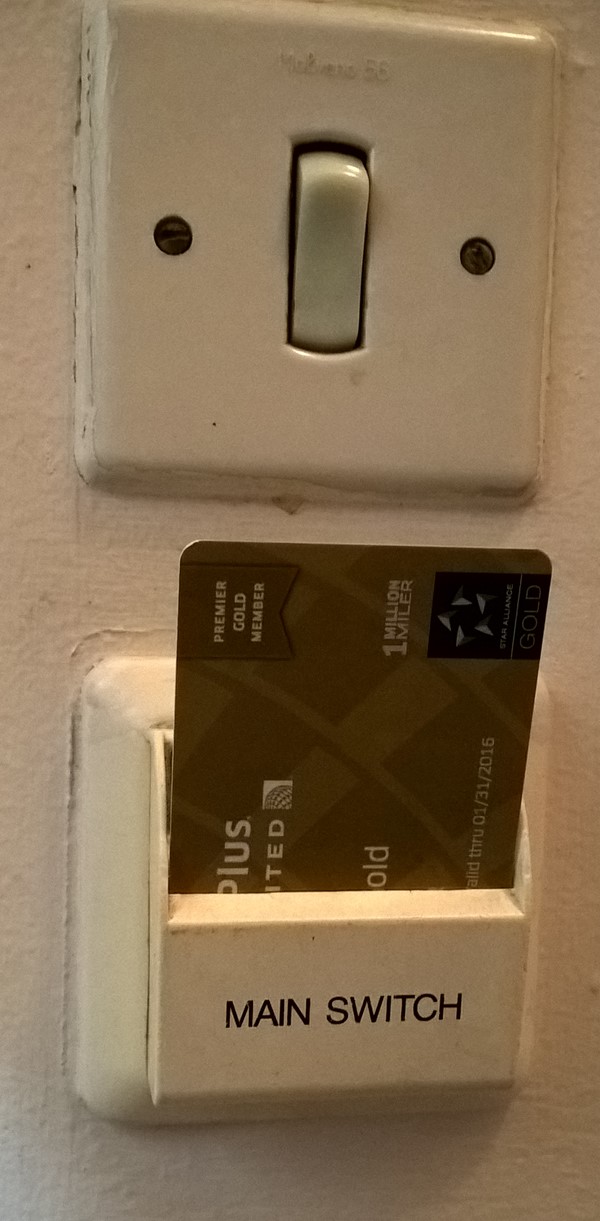 One amusing feature of the hotel is a totally non-OSHA (Occupational Safety & Health Administration) approved elevator – there is no inside gate:
And we'll finish the hotel section with the breakfast buffet room on the mezzanine – good selection!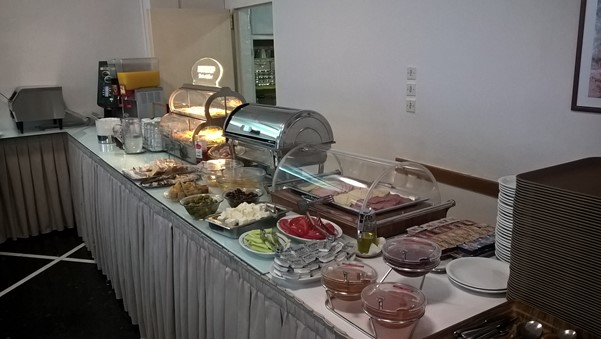 Hot dishes like eggs and spanakopita, cold dishes like muesli, cheese, meats, Greek salad…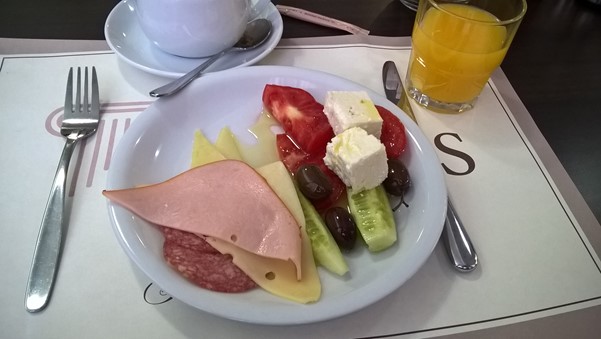 Athens is getting broken up into three parts since it keeps crashing – stay tuned for more!
[? ? ?]
If you got to this post from a direct FaceBook link, you can find more adventures of Uncle Markie at http://blog.unclemarkie, from newest to oldest. Happy exploring.