This week's adventure is a visit to Mt. Rainier, and a Steam Train ride on the way home. Rache is back along for this adventure as we both like trains. We are also flying to Calgary at the end of August for a Lunch Train to nowhere. But back to the present.
Nice overcast day – perfect for a top-down drive.
With just a two-hour drive, we get to leave at a leisurely time since check-in is a 4.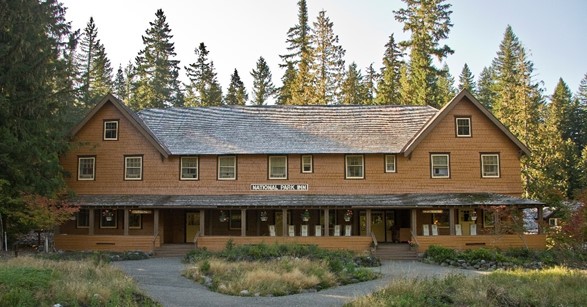 Had to swipe the picture – forgot to get a decent picture of the place. But I did get a shot of the room and the view: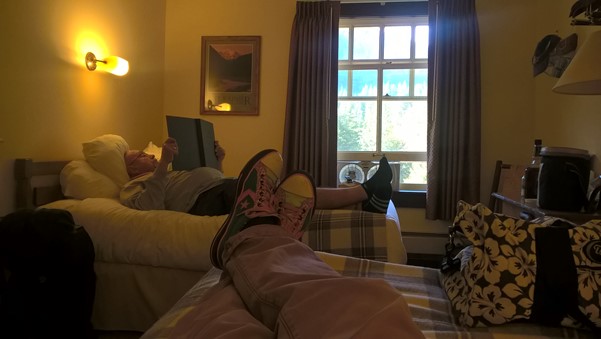 This is the view from the first floor – there were screens on the windows making for bad photos, but you get the idea:
We had a little nap after our "long" drive and before long, it was time for dinner. I'd brought a bottle of the 2005 Château de Clairvoy Bordeaux – and was amazed at the low ($8) corkage fee. Glad we brought it since the wines on their list trended to mass market Washington State wine (Sagelands), or $60-100 better bottles (but way over-priced).
Rache ordered a Bombay Dry Martini, I, a Manhattan – his arrived proper, mine was a little "less" properly glassed. Apparently the "up" confused our server and didn't get that you also "shake and strain" Manhattans: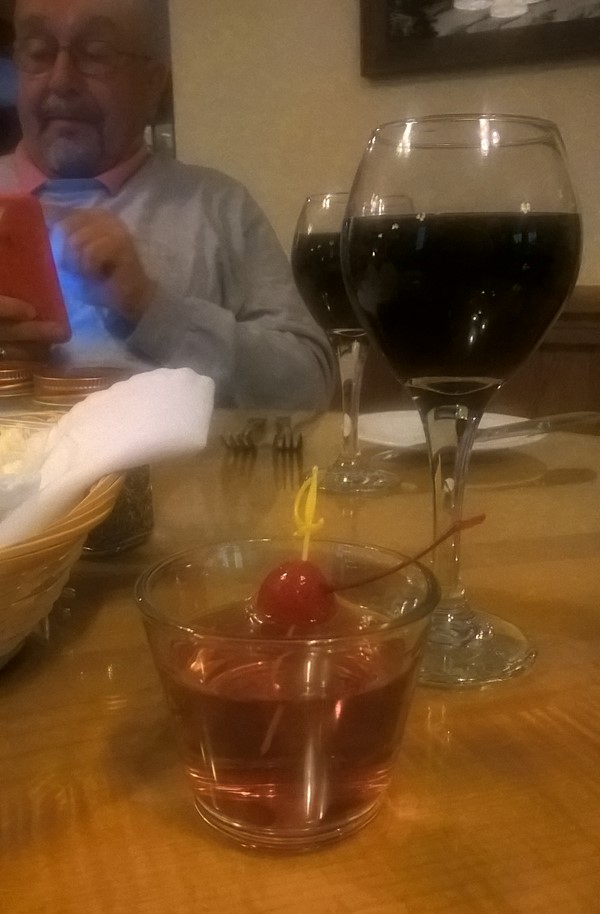 And it's minor – but someone orders cocktails, wait to pour the wine.
Dinner was good, not "write home" excellent, but well-prepared. I went for the linguini with clams and a salad – Rache the bone-in pork chop (which he said he should have ordered medium rare):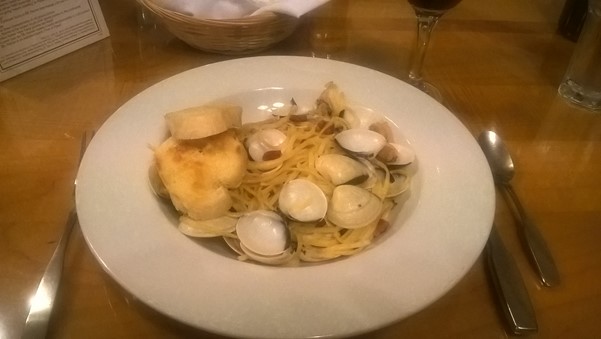 After dinner it was time for a hike – with a cocktail from the room in hand….a ¾-mile loop across the road from the lodge – site of a former "Medical Springs Resort" – alas, just a couple of baths and one building are left, but it was a pleasant dusk walk, hence, the darkness of the photos…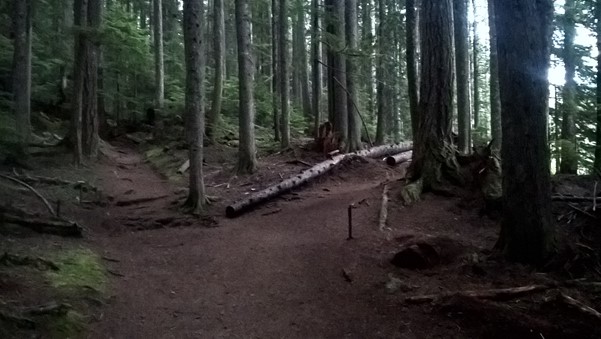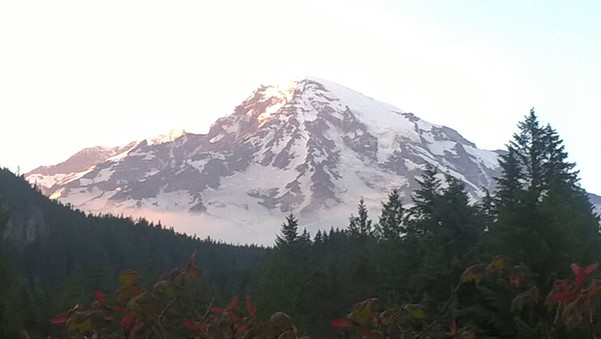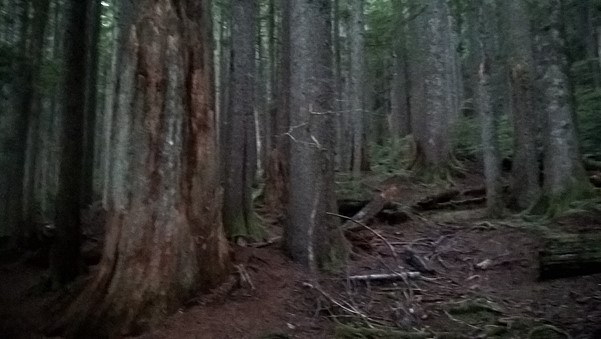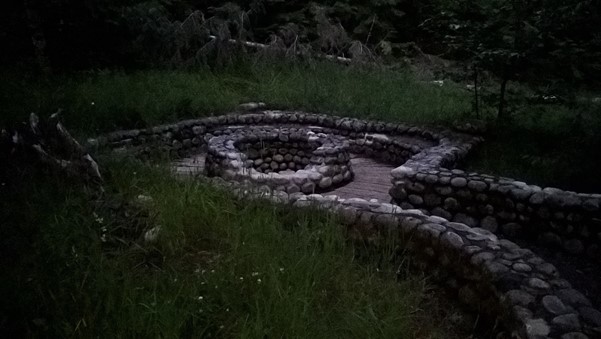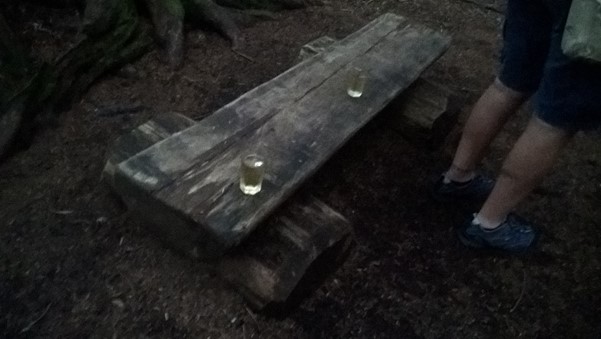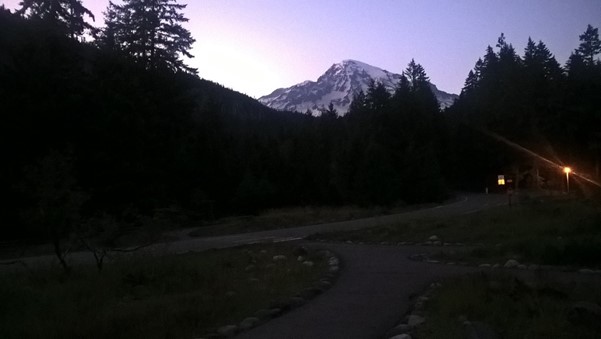 Rache, as usual, was up early and revisited the trail from last night, I grabbed breakfast at 8 (early for me – but they have limited hours)…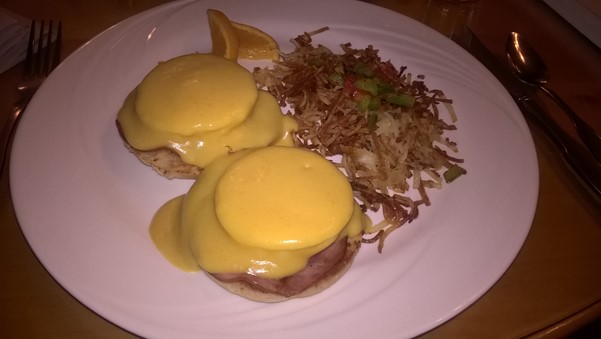 And went back to bed until just before check-out at 11am.
A quick drive to look at a couple of things I hadn't seen before in Longmire…and a random selfie: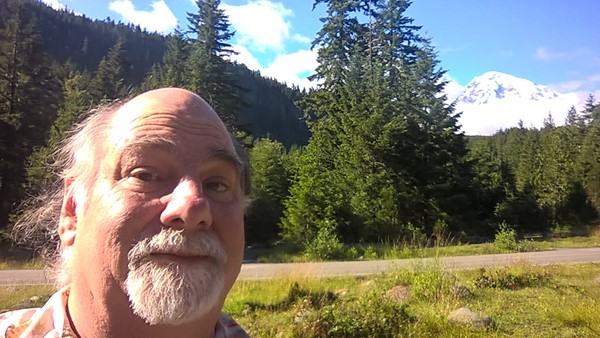 Uncle Markie and mountain, followed by a cool suspension bridge for the road that goes to the Community Building: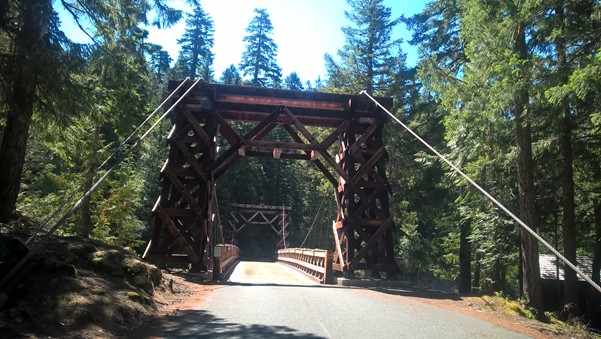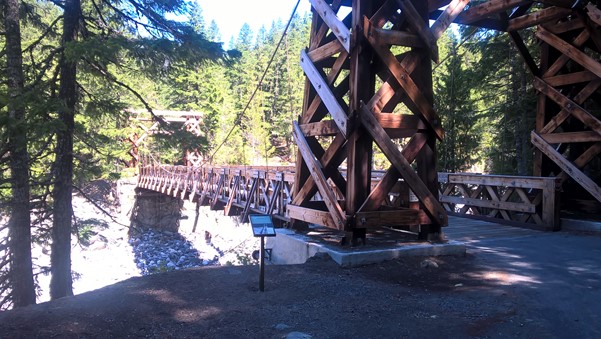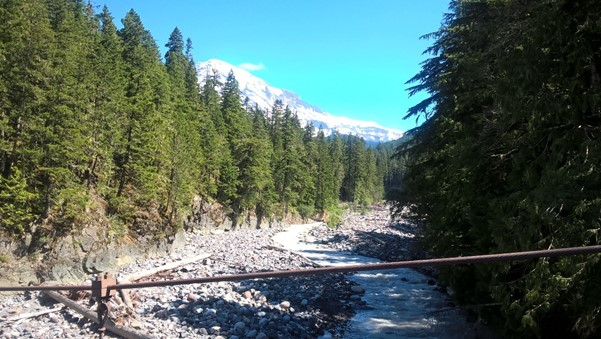 The Administration Building (where you get your backcountry permits: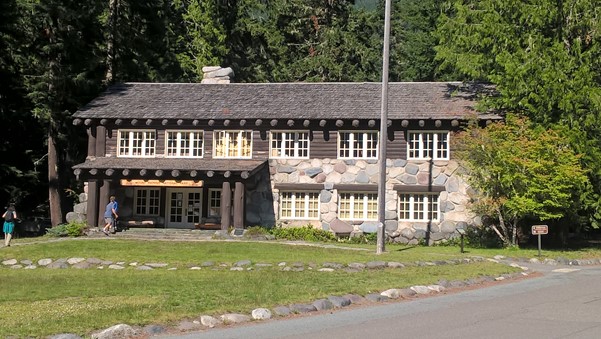 And one of the old tour busses: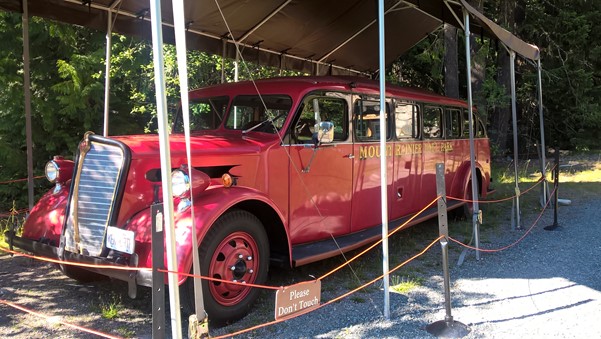 Next up, a drive up to Paradise – the bigger and older lodge at Mt. Rainier National Park – but with road construction delays….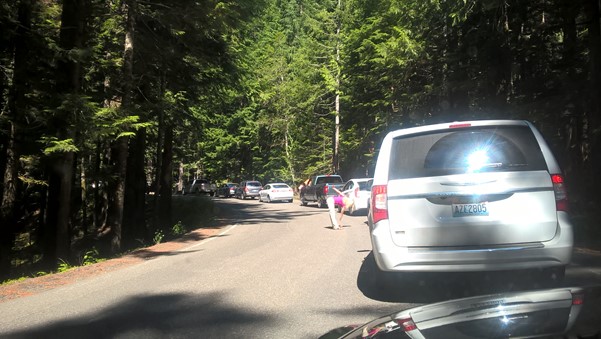 But we made it…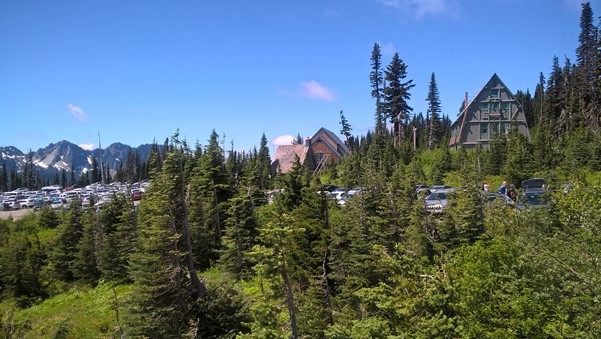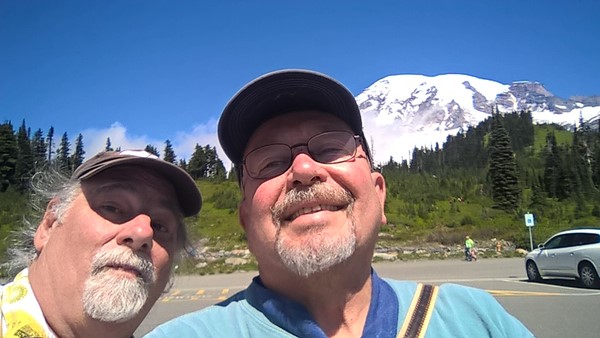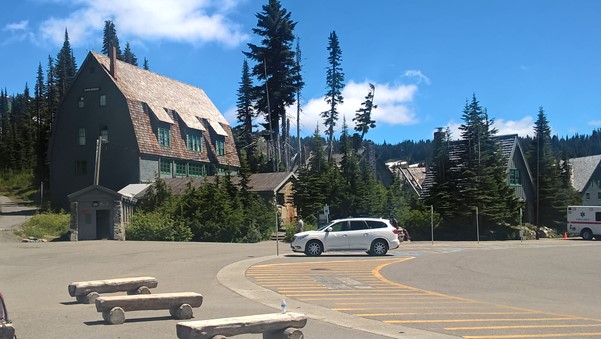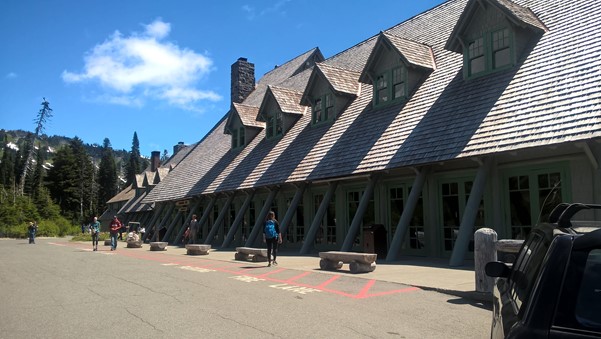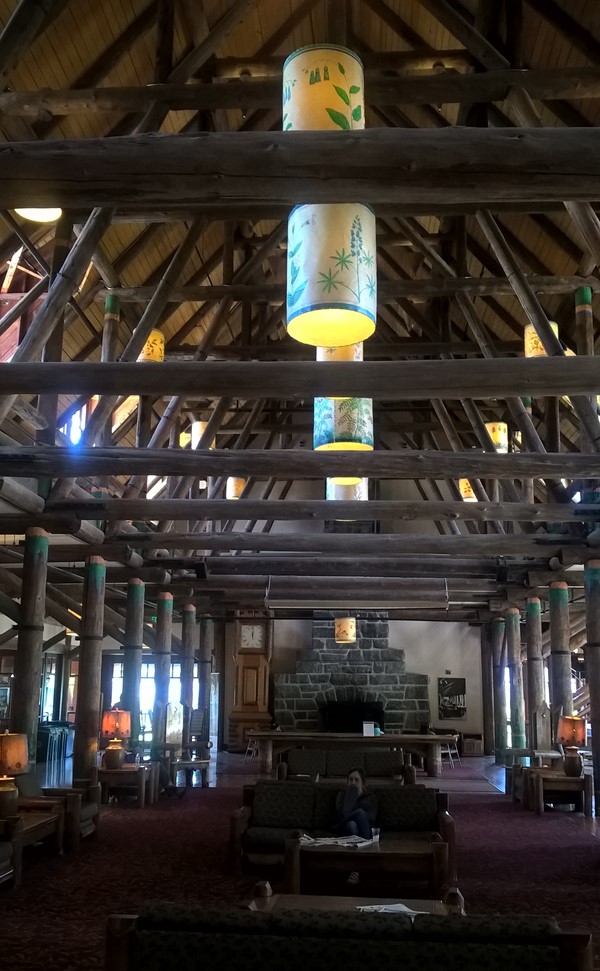 A little more "grand" than the National Park Inn at Longmire. Here are some random pictures from the run down the hill: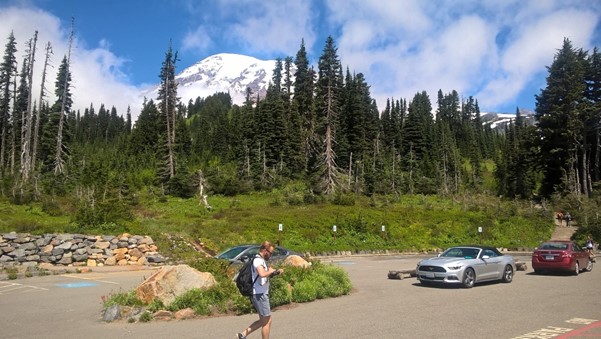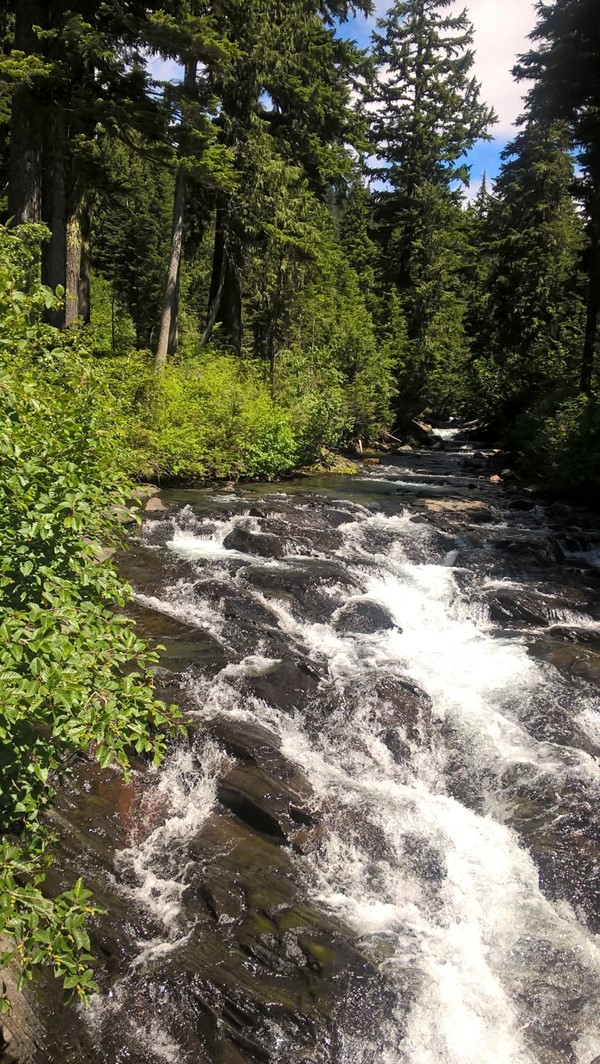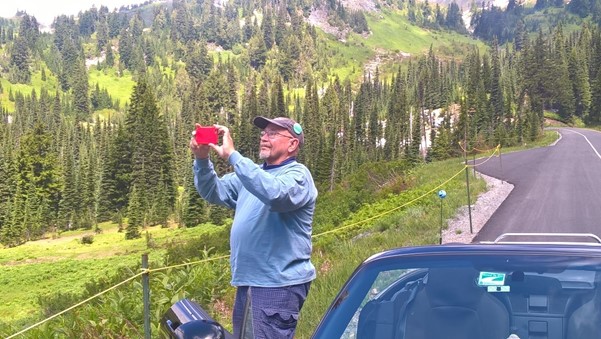 We stayed for a bit before heading back down the hill to the town of Elbe, just outside the boundaries of the park. This is where we catch the Mt. Rainier Steam Train – but after we grab a bite to eat at The Sidetrack Room: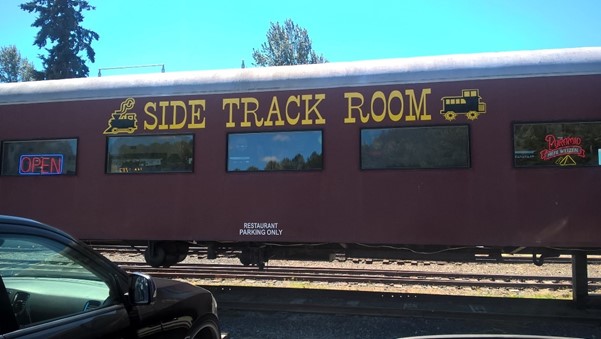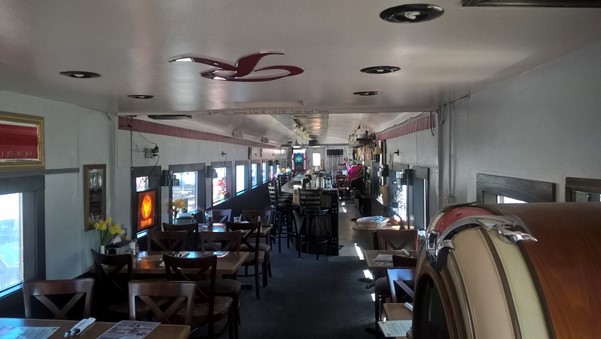 Might as well start with a drink – much better than the one last night: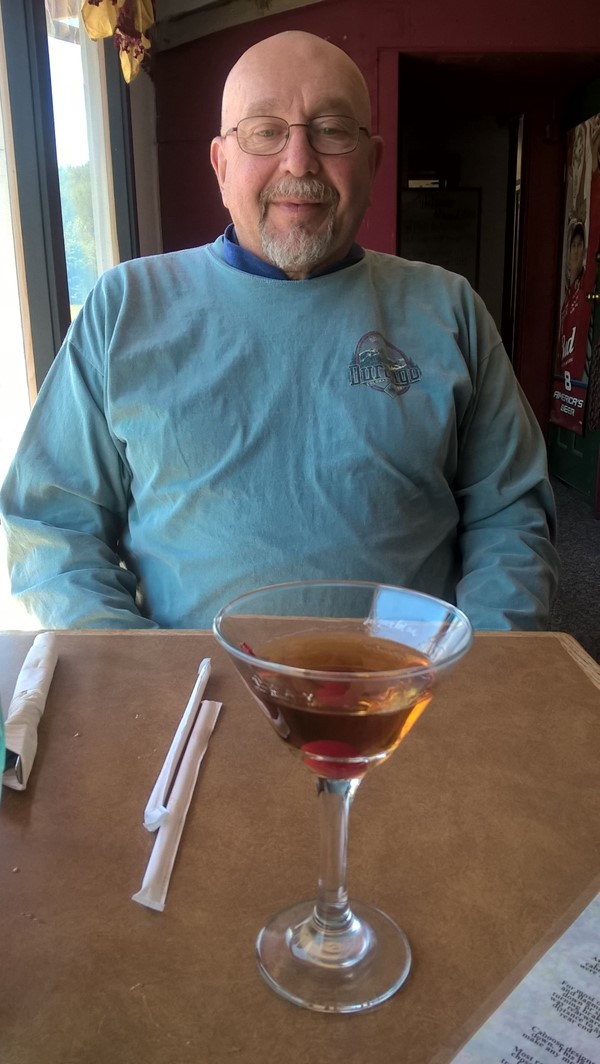 We both ended up with the pulled pork sandwich, which was really good, though I would have served it on an onion bun!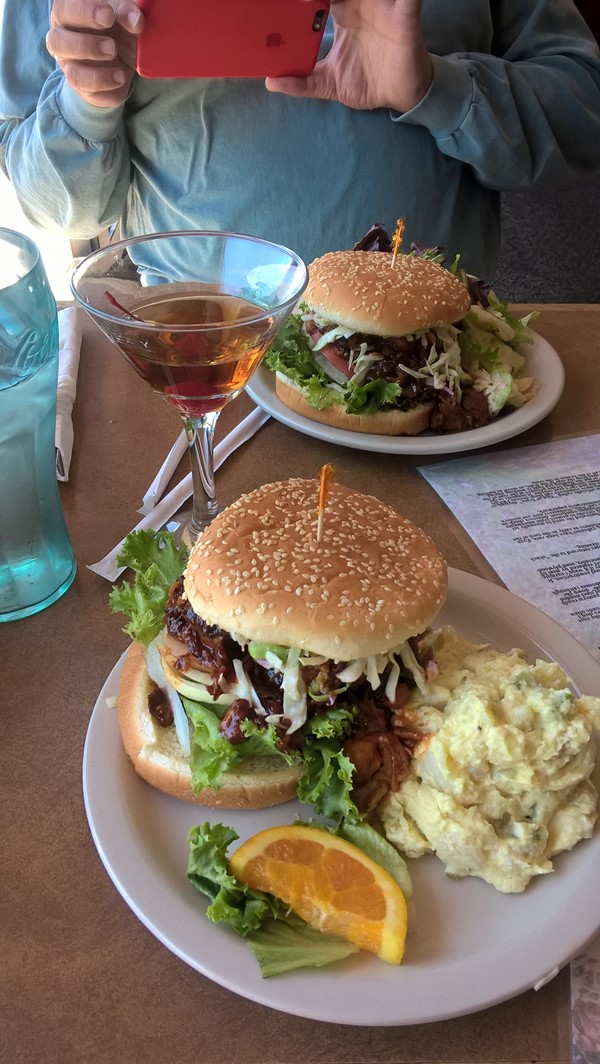 There is even an old Lutheran Church open for viewing…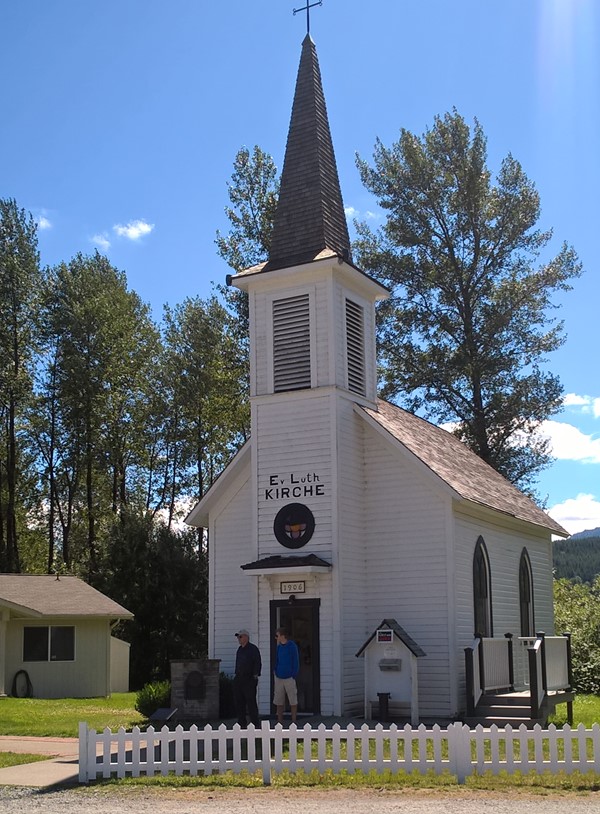 Now for the train!
And some stills from the trip to the Museum in the woods….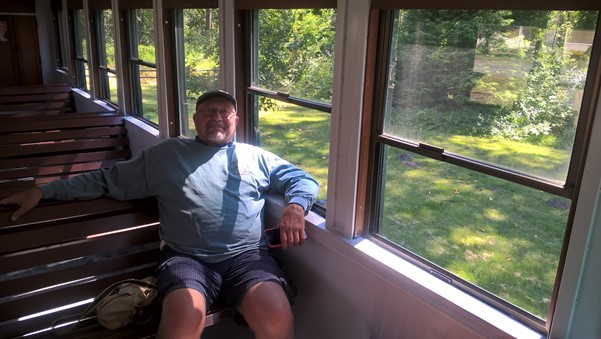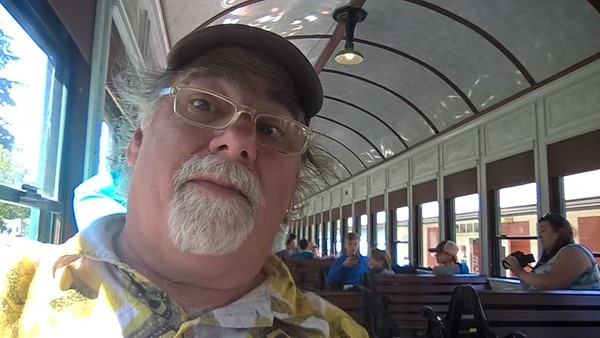 First Class where we WERE NOT, which was air conditioned…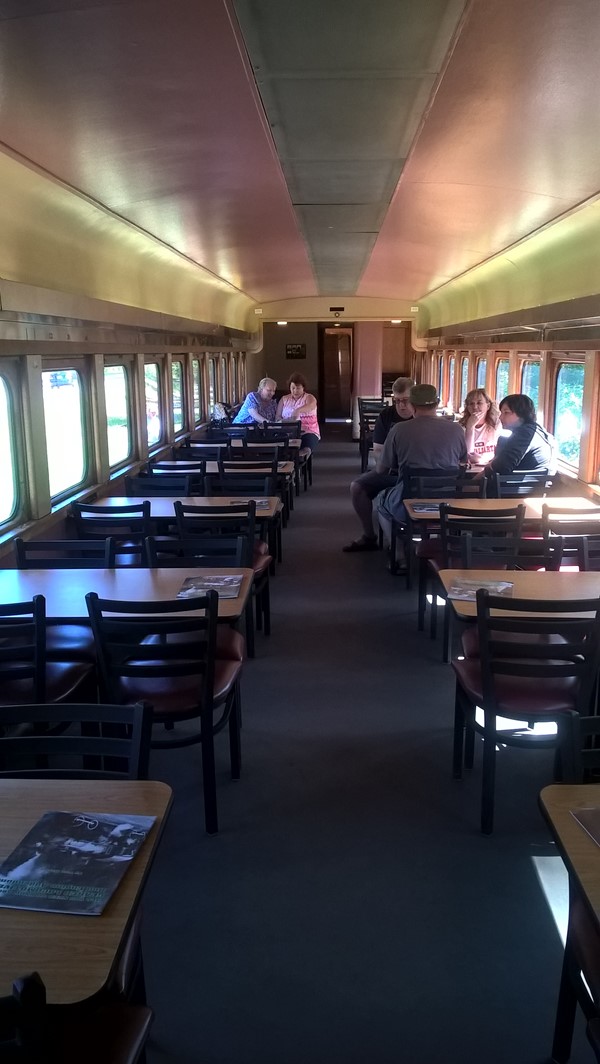 Couch Class where we were which was not air conditioned, but the windows opened…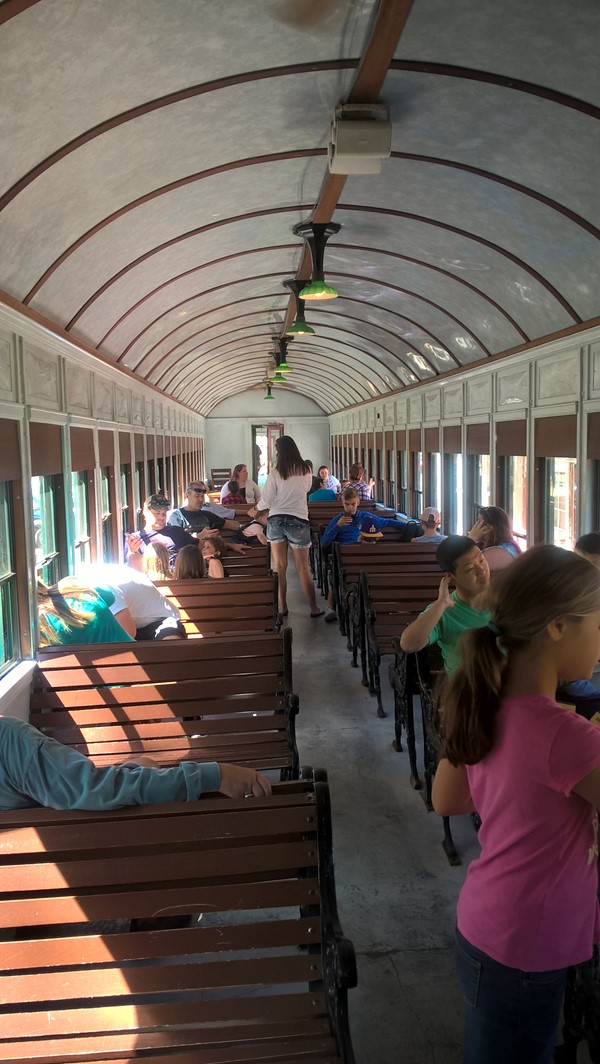 LOTS of kids – might have been worth the extra $10 each in the "less children zone". Lots of scenery: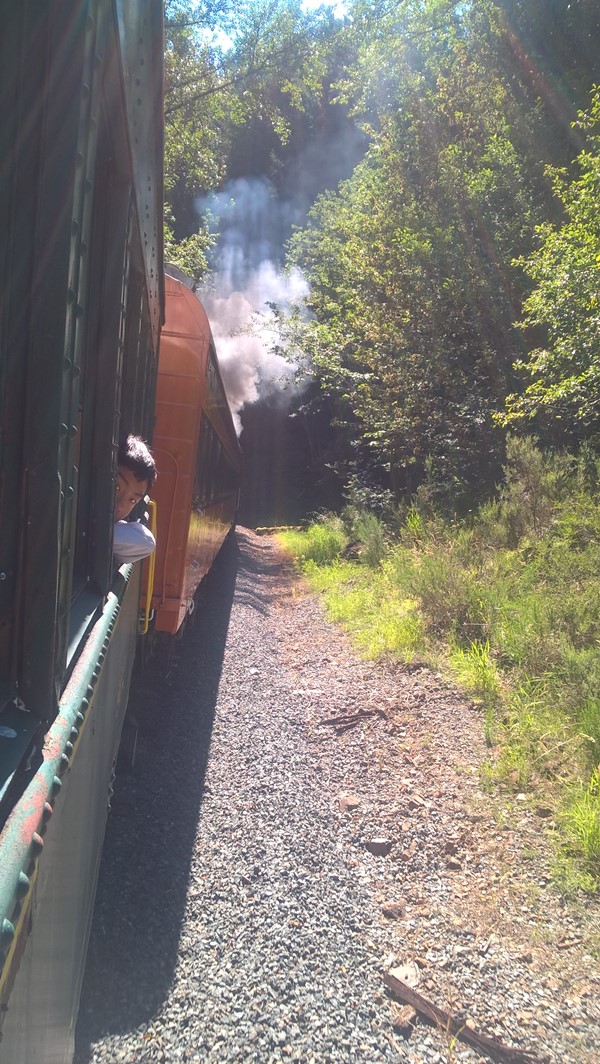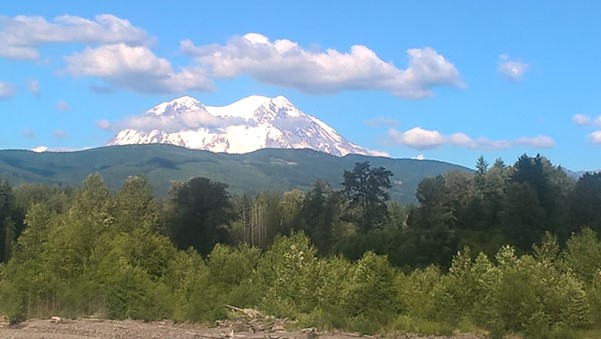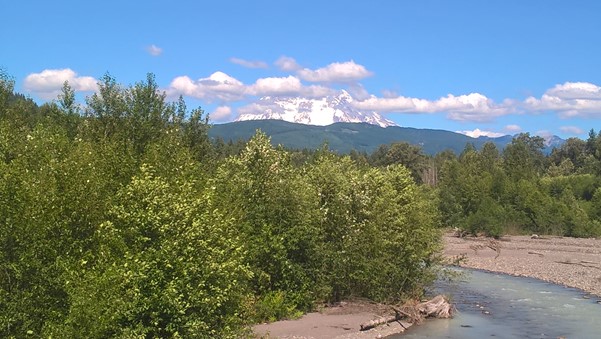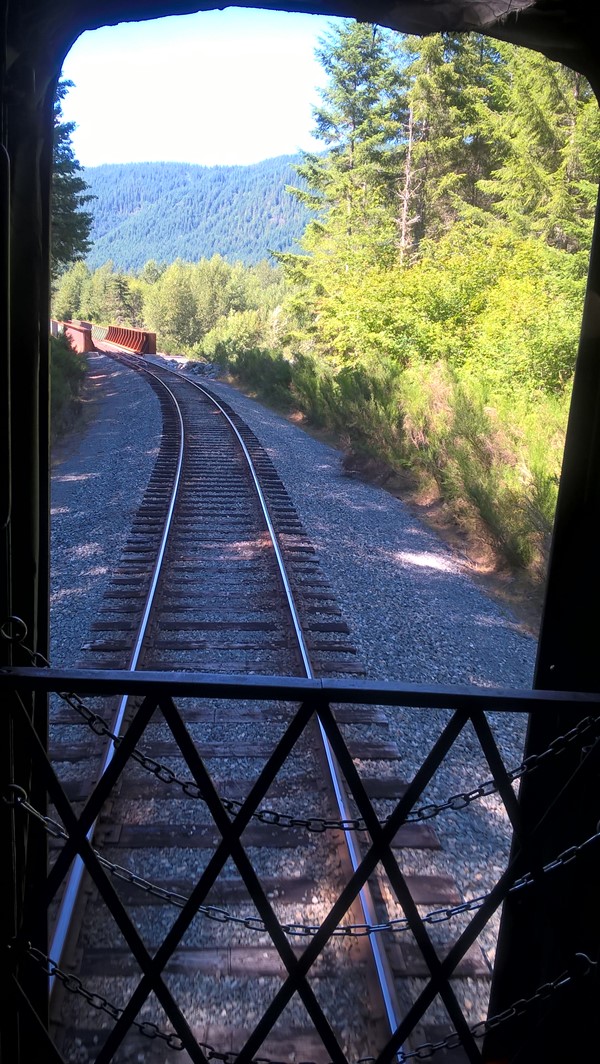 But the Museum was the real treat (which for me was unexpected):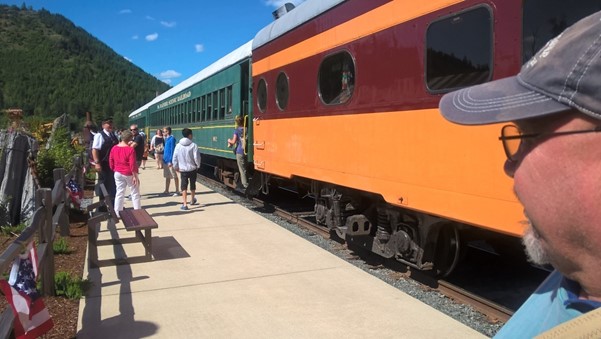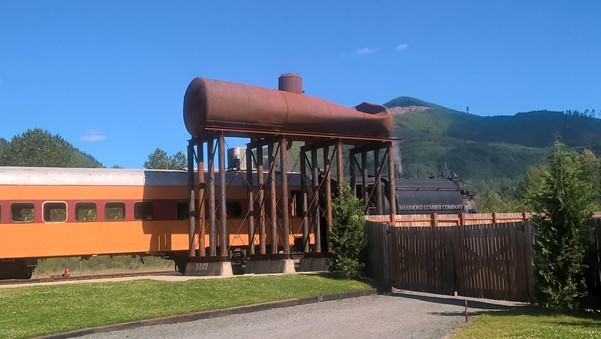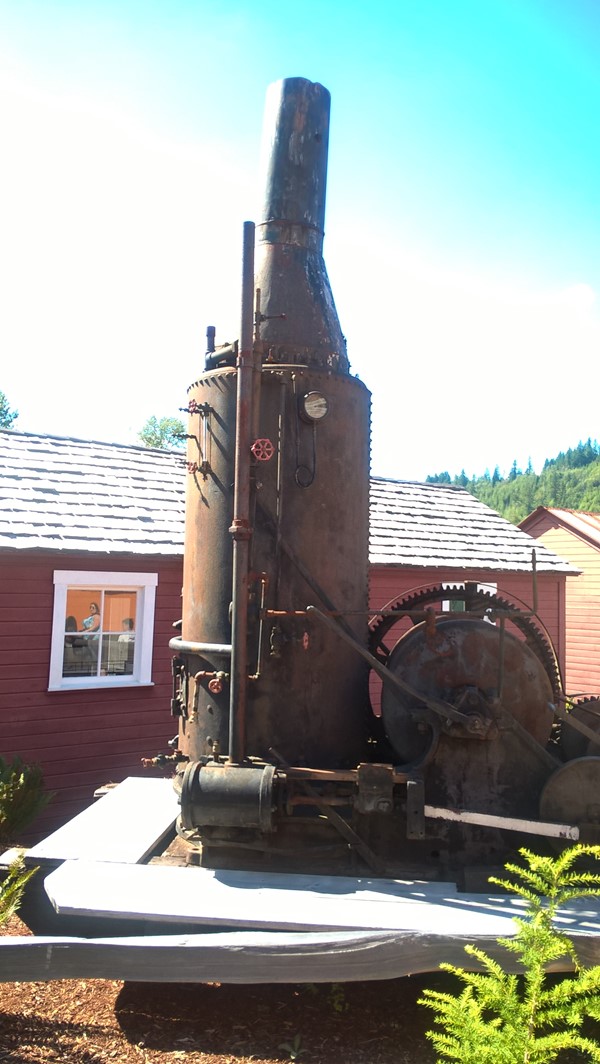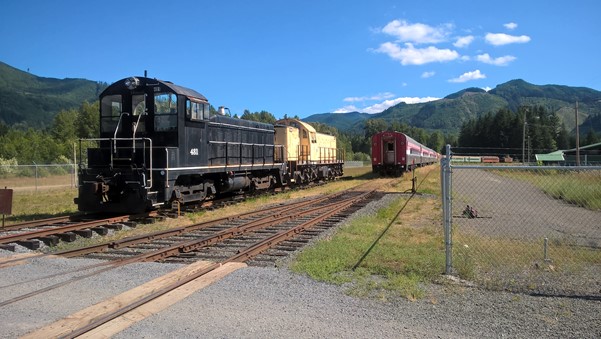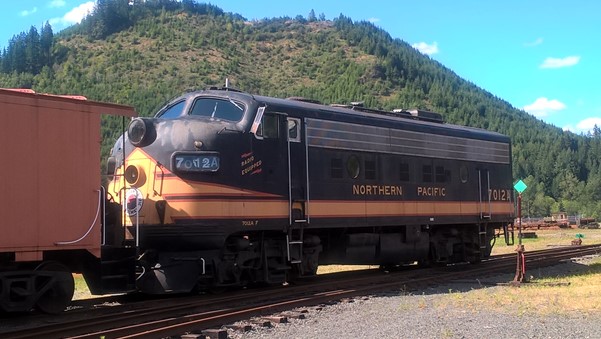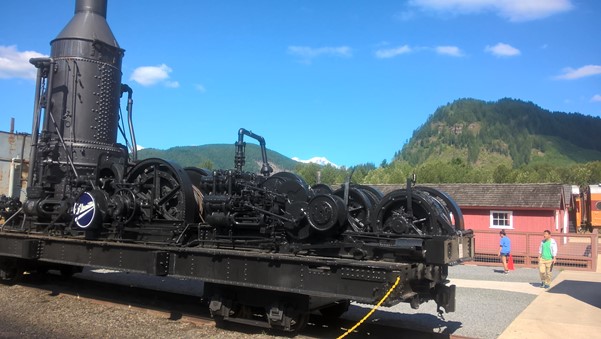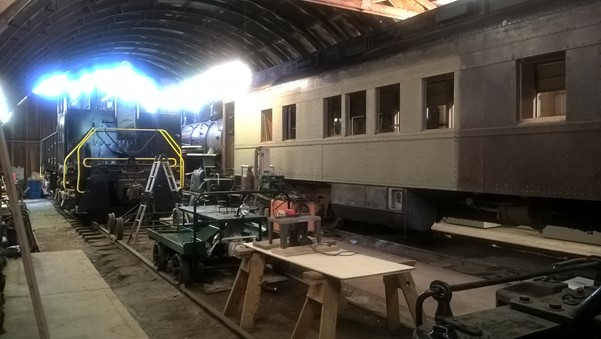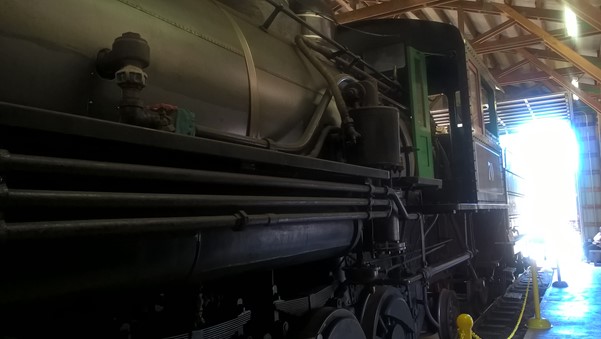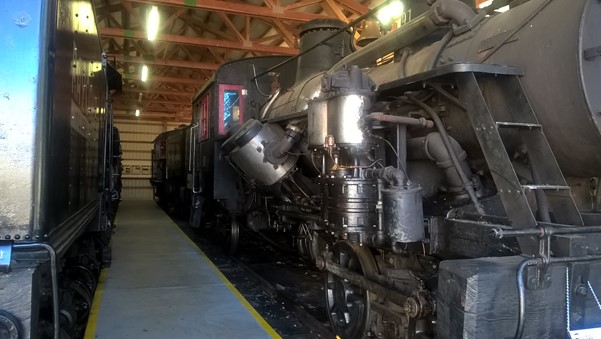 Lots of building housing engines, renovation shops, and this display of 1/8th scale functioning steam trains that they are going to start laying track for next month…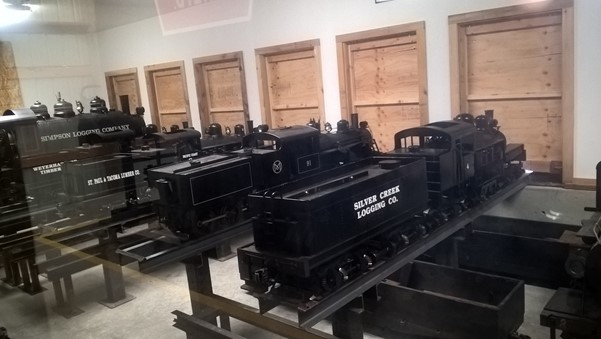 And a final shot before we headed back to the city.
It was a quick (just one overnight) but fun trip.
[? ? ?]