I know, I was just at Filson's last week – but they were having a Smokey The Bear birthday party complete with Smokey himself, mini-cupcakes (the kids were running wild), and for the adults – it turns out, real cocktails, served in Mason Jars with Smokey The Bear cozies.
First – the Smokey The Bear photos: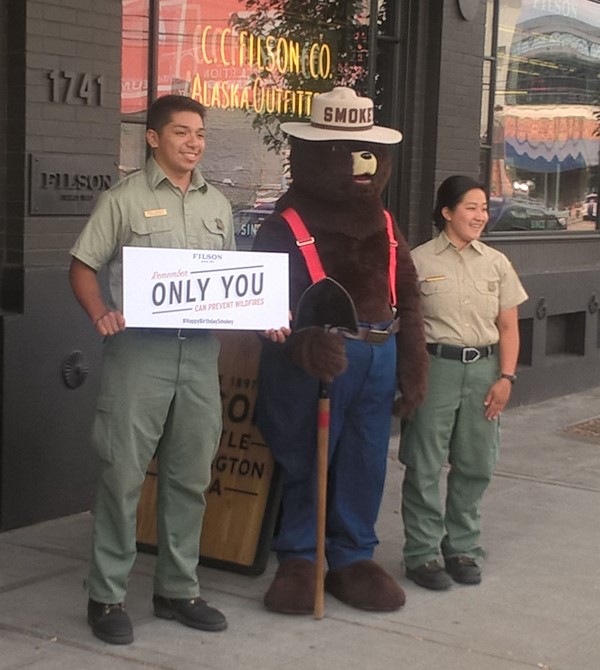 This one features the "hottie" tour guide from last week (in the plaid).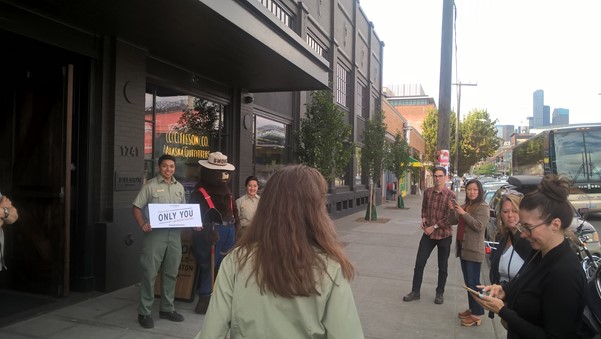 And, of course, Uncle Markie had to get his picture taken with the big guy…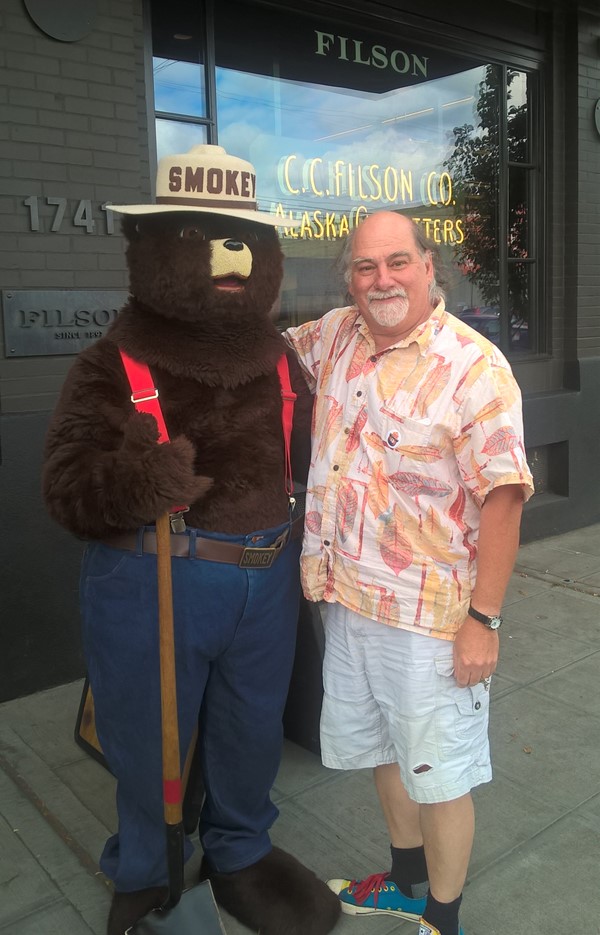 But really it was all about cocktails and cupcakes…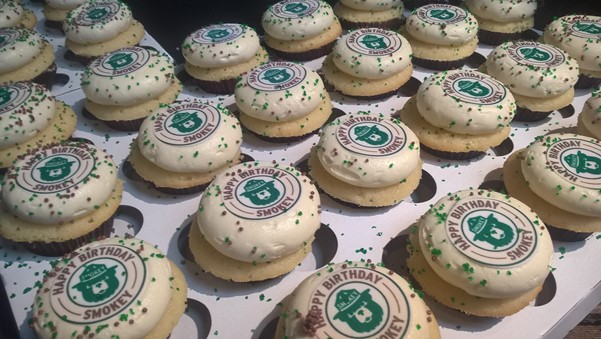 And "real" designer cocktails they were: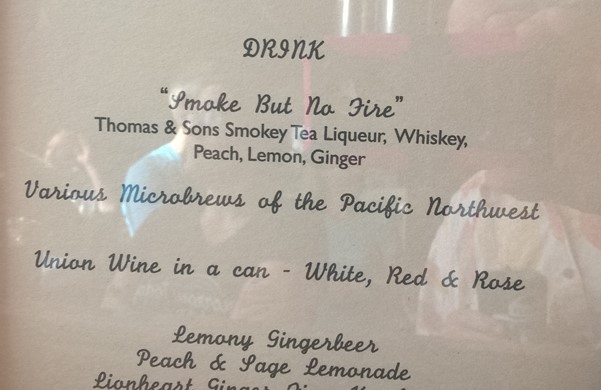 I had the "Smoke But No Fire"…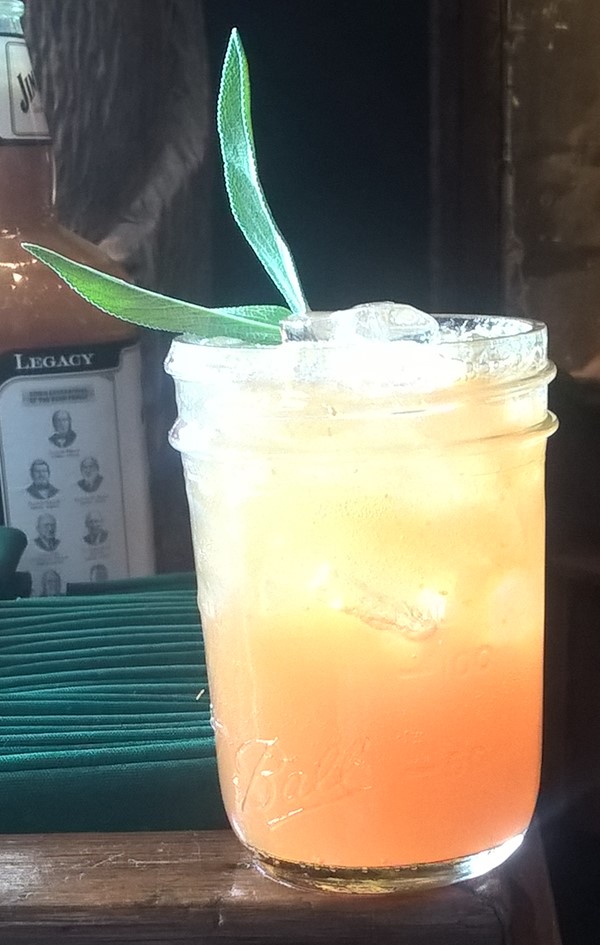 Any they even were giving out Smokey The Bear cozies!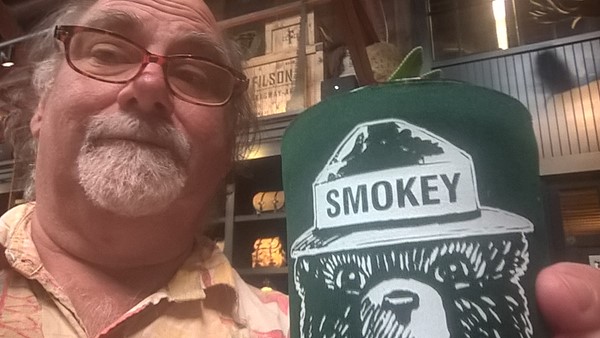 The one thing I passed on was the Union Pinot Noir in a can – I kid you not – an aluminum can!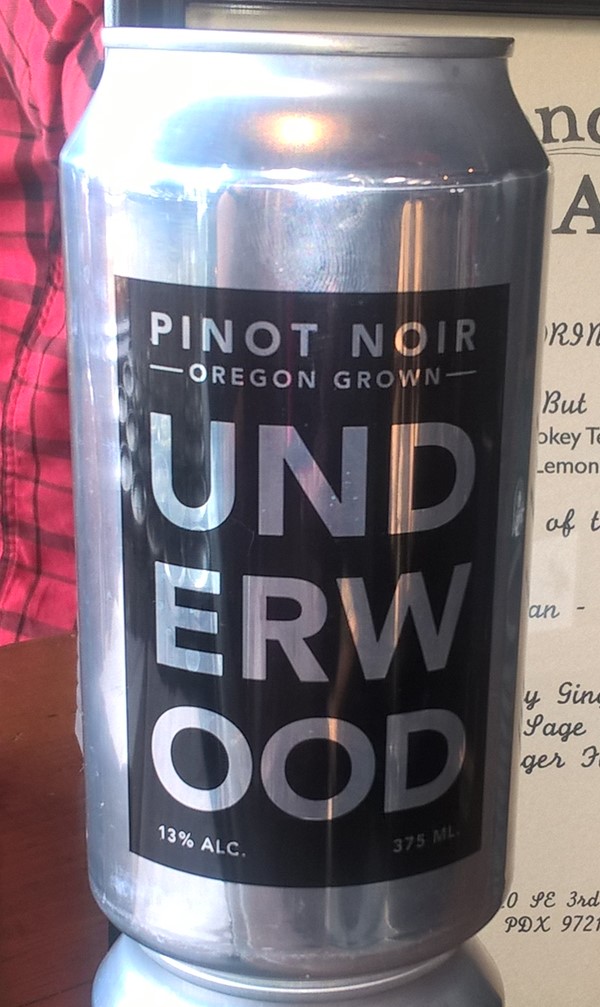 I really wanted to pocket one – apparently they also had a white and a rosé that they were desperately to get cooled down (along with the beer) after a delivery held up my Seattle's infamous traffic.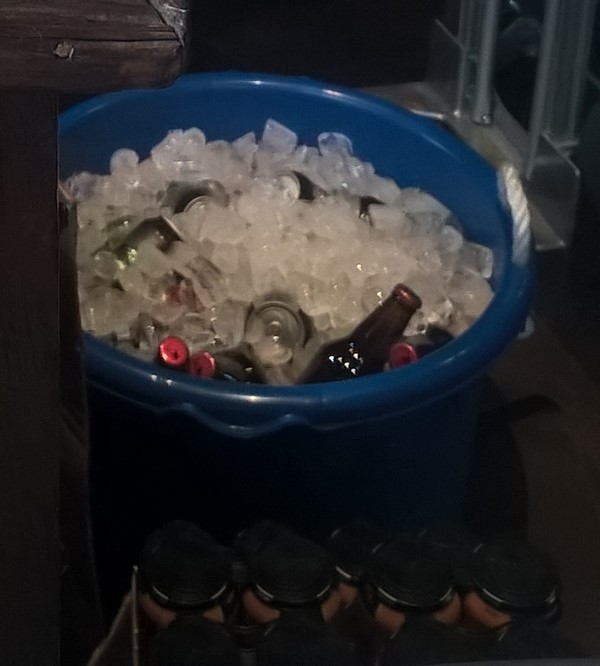 The timing was good for the SODO-area event – I had to make a run to the Post Office to drop a Priority Mail envelope – nice to have a cocktail and a cupcake (OK, two) with Smokey on the way home.
[215.2]