It was originally about lunch – fine dining on the restored Pullman Dining Car River Forth – but the trip turned into much more. And better yet, our hour and a half flight left in the middle of the afternoon. It felt weird to be able to sleep in as long as I wanted – on a flight day.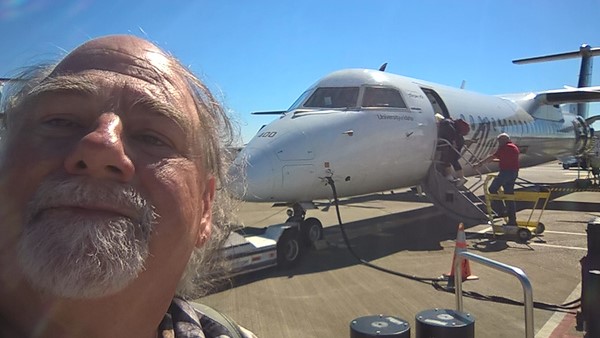 Our Q400 painted in the University of Idaho Vandals colors…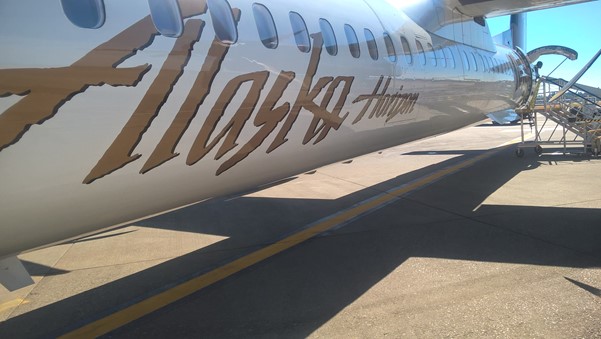 My brother Karl was a Vandal (in more ways than one). And it was a great day to fly…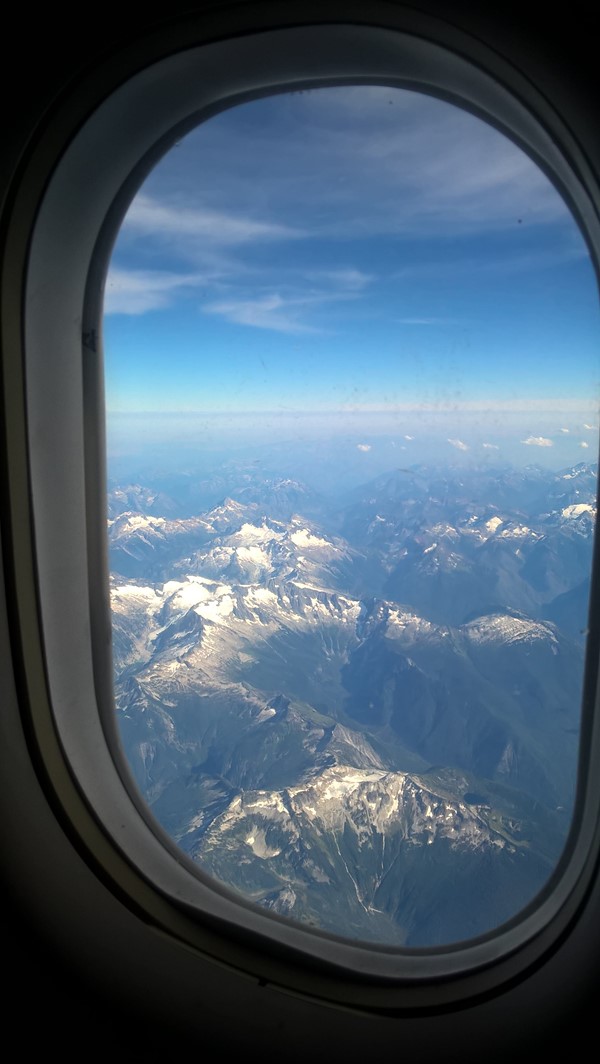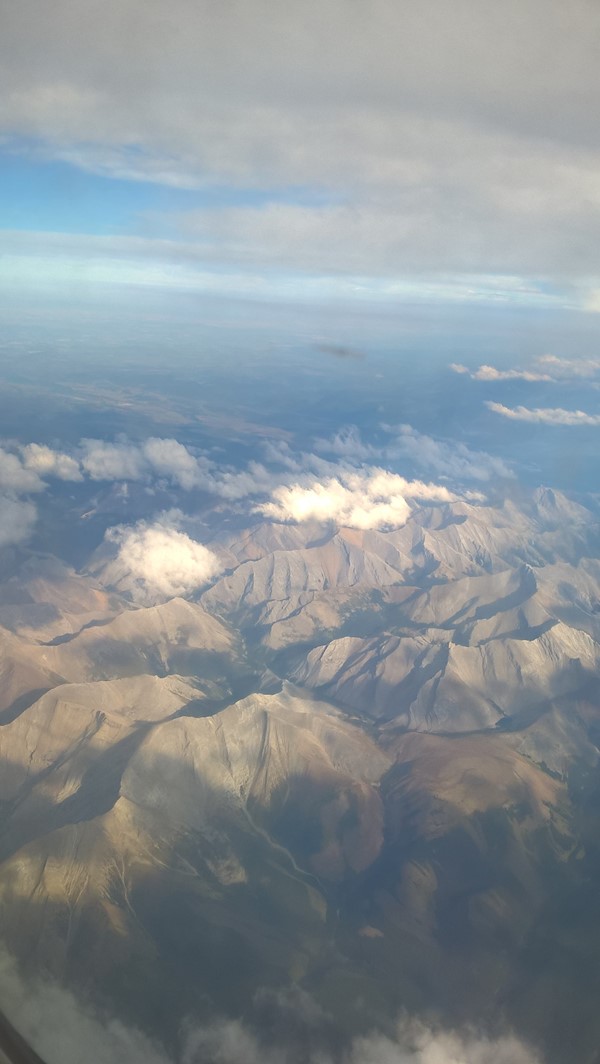 And it being Horizon – free wine for me, and free beer for Rache, but as an MVP Gold I get chocolate (along with pretzels) and a cocktail as well. Didn't know that the first free drink had moved to Horizon from Alaska. Either way, I'll take it, but it did make the tray table a little crowded on a little plane.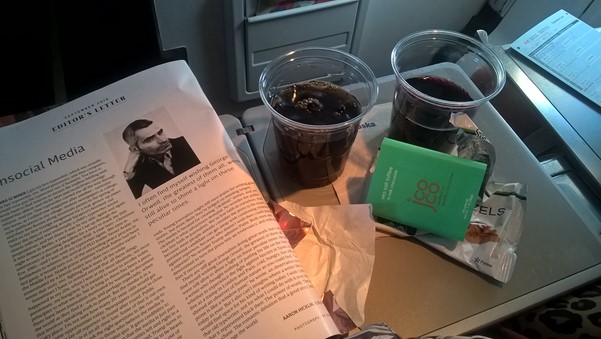 Turns out we are staying in a "Motel Village" next to the University of Alberta Stadium. Travelodge (ours), trendy hotels, no-name places.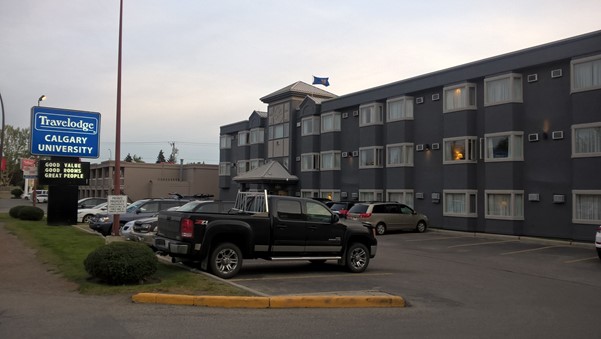 And right around to corner we find BBQ at Big T's BBQ with an attitude judging by the shirts the staff are wearing: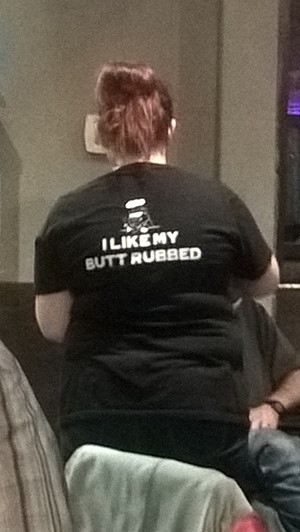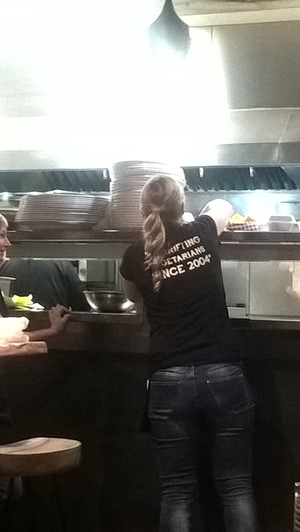 I Like My Butt Rubbed            Terrorizing Vegetarians Since 2004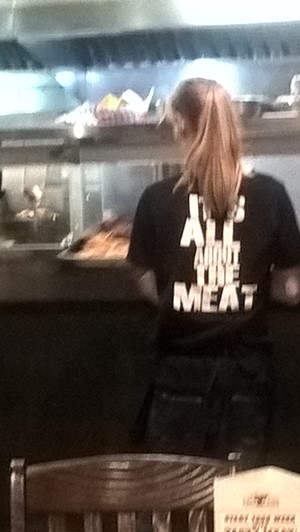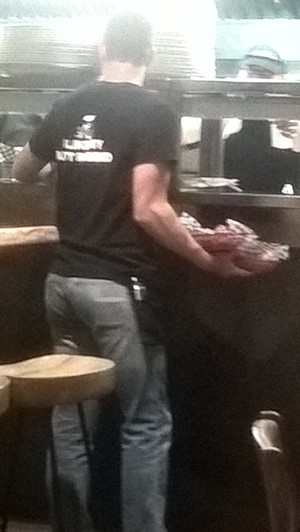 It's All About The Meat            I Like By Butt Rubbed
Butt (as it says on the shirt "I Love My Butt Rubbed") the food is pretty good as well as the visuals it being near campus: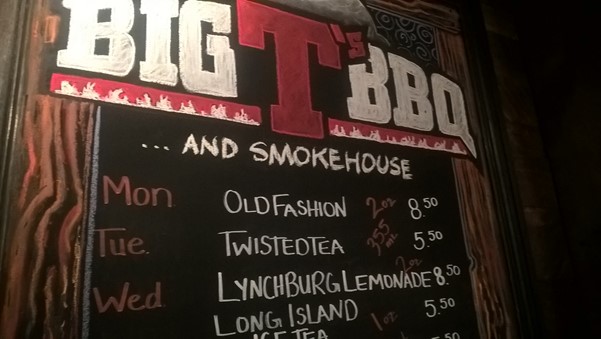 And Monday night is Old Fashion night – 2oz. drinks for $8.50 and they are using Knob Creek with is 108 proof! Not back for CanadaLand! Needless to say, I had several, and our server was POURING FREELY, another Canadian anomaly.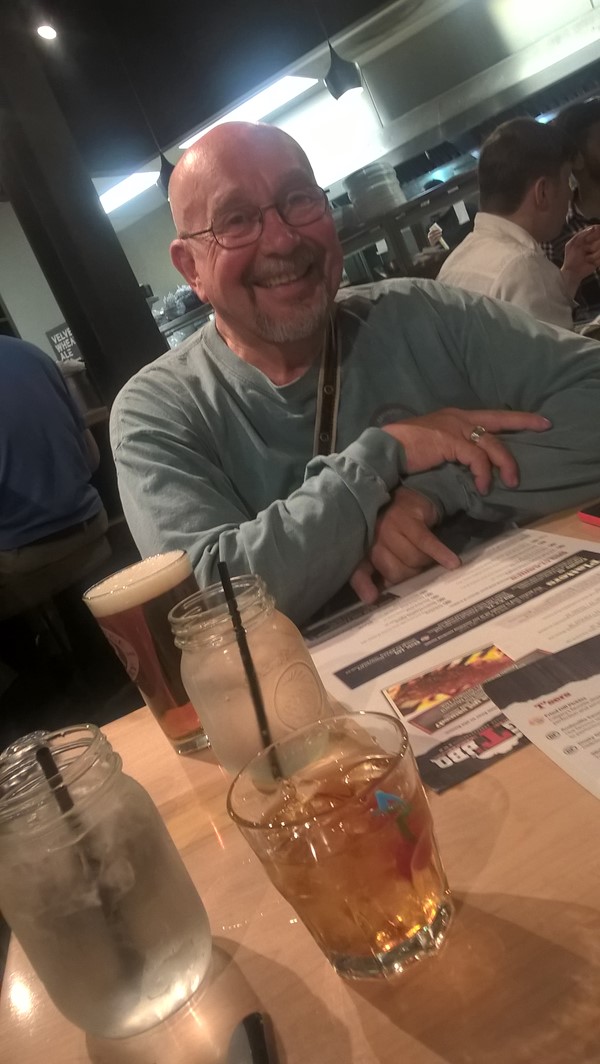 If I remember, I only got charge $8.00 per since it was just booze, ice, and a cherry! And we start with an appetizer of the fried dill pickles: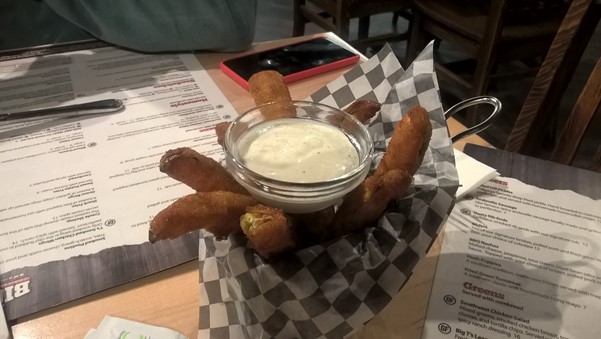 Followed by splitting the Half Rack of the Memphis Baby Back Ribs – which came with an assortment of sides. We opted for the Fried Green Tomatoes, and Cole Slaw as cornbread is included in all the platters.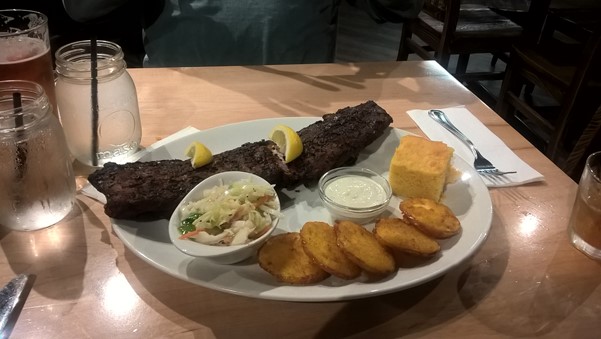 One of the interesting sauces (they had many) was the Carolina-style mustard sauce, which, of course I had to try.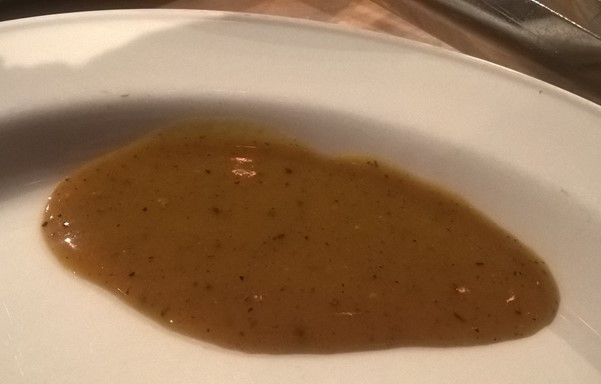 A little less yellow than some I've had, but tasty. We sort of killed the platter.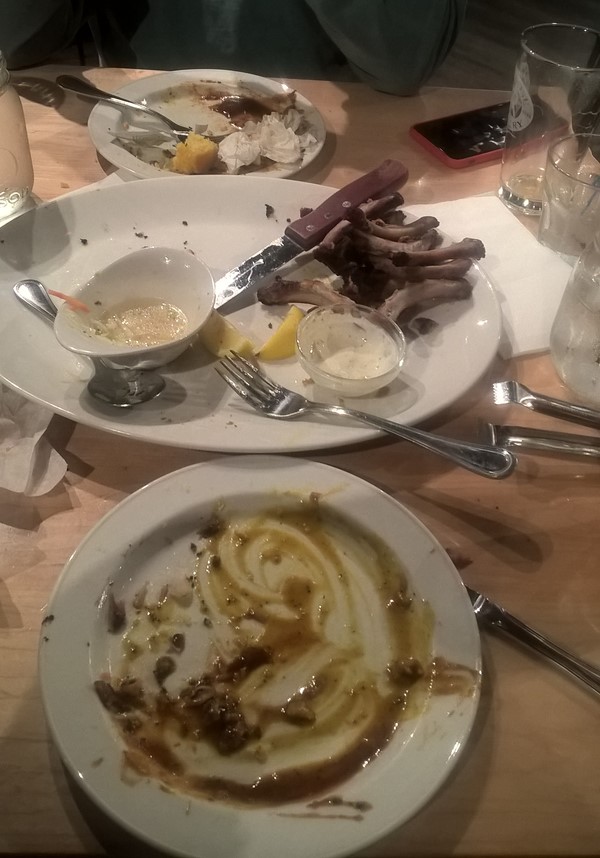 Did I mention the eye-candy crowd in this place?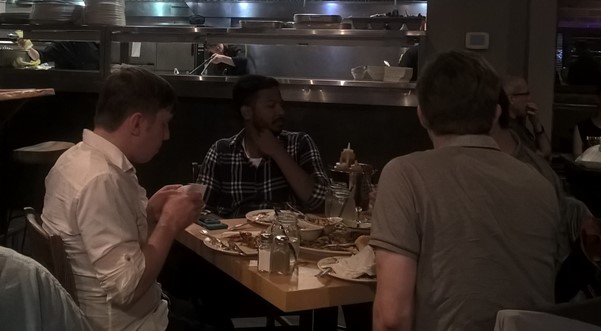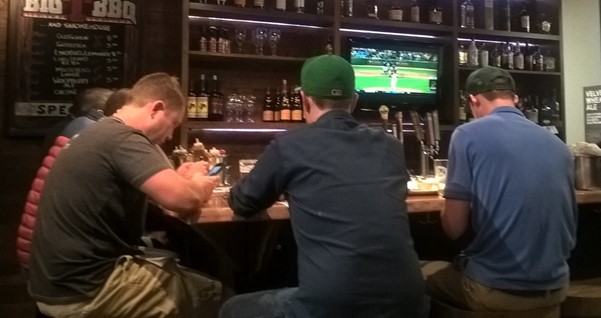 And they all seem to be sucked into their devices….
We headed back to the Motel to settle in with the telly for the evening. Can't believe I didn't take any interior shots, but it was clean and came with a fridge and a microwave.
Tomorrow we are off to lunch!
[215.2]