After our day of wandering around town, it was time to grab our bags from storage at the station, and move to the Panorama Lounge – which is the lounge for all Sleeping Car passengers.
The lounge isn't really anything to talk about – not enough chairs inside (the heaters were on outside), free coffee, tea, cookies, crackers – they should have had the wine and canapes here, rather than once we boarded…but I'm getting ahead of myself – here is a shot of the final car in the "consist" – that's what a train is composed of, and ours is 24 pieces (two engines and twenty-two rail cars).
Before long we were settling in our "across the aisle" Sleeper Plus: Cabin for 1. I just checked, and for fall/winter/spring, they have close-in savings every day of the week, rather than just Tuesday – too bad it's just for trips 30 days or less. It drops the price from $1857.00 CAD to $1261.50 CAD (the latter would be $962.58 USD) for between Toronto and Vancouver (or reverse). You can find the fare page here: http://www.viarail.ca/en/deals/
But back to our rooms. Mine – which comes with booze and mixer:
The bed comes out of here – yes, it has an oddly shaped mattress:
Our car attendant actually tracked down a TABLE for me – there are like ONE of these per car!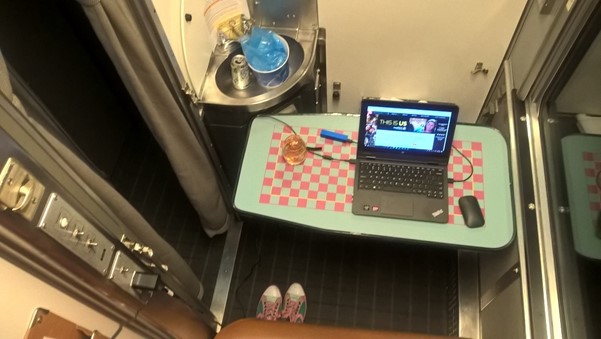 Raches….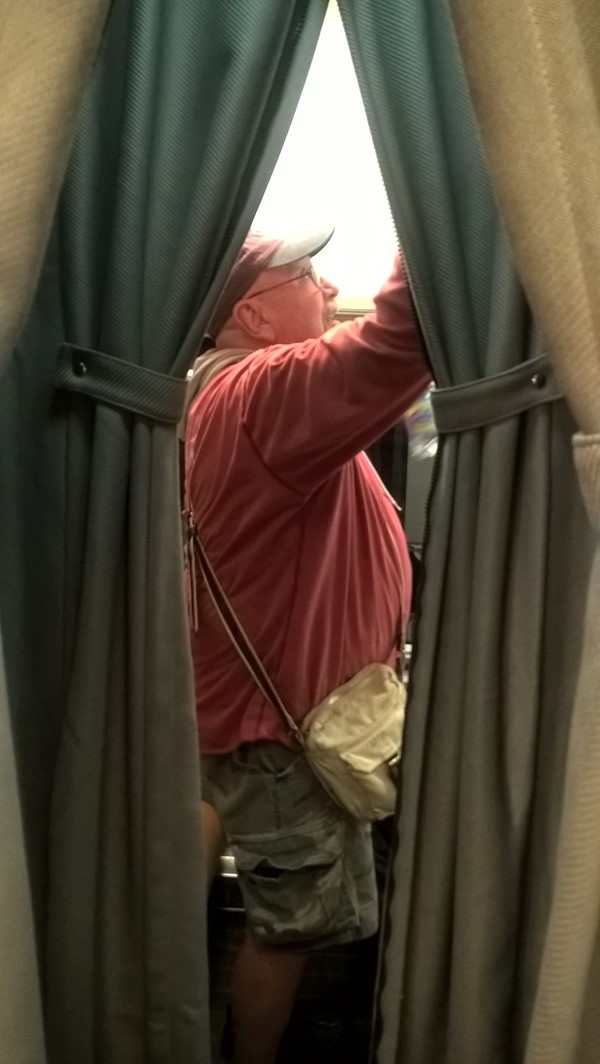 We went to the lounge car for the sendoff party – bad pink bubbles and uninspired canapes, but great views: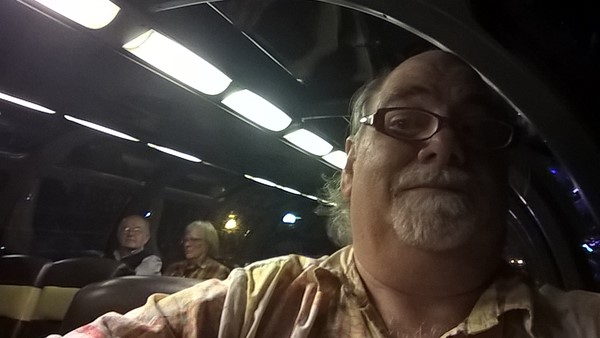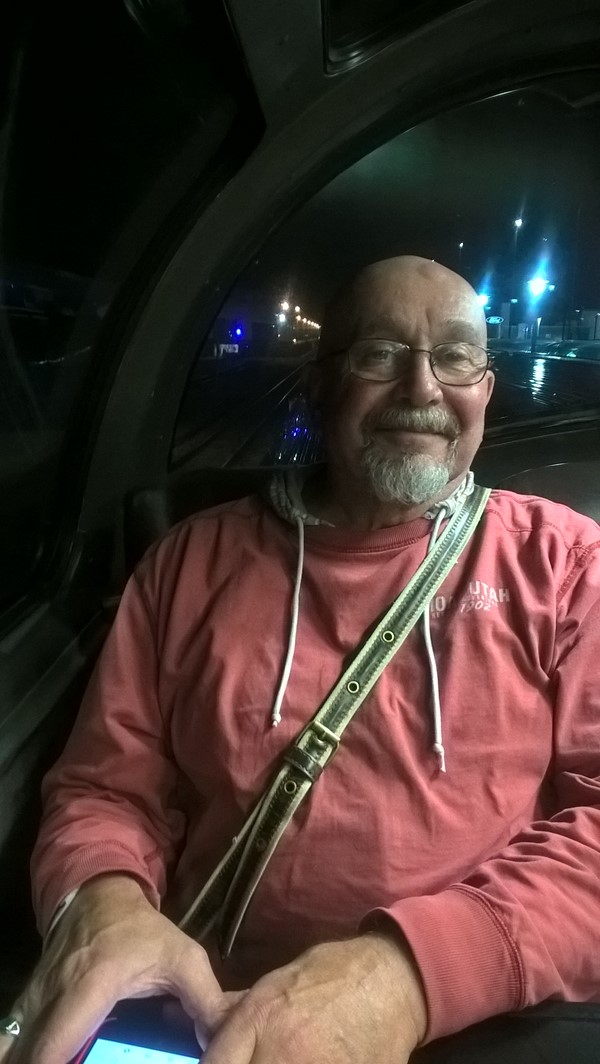 Since we didn't leave until 8:30, not long after we both headed back to our rooms, with Rache heading to bed….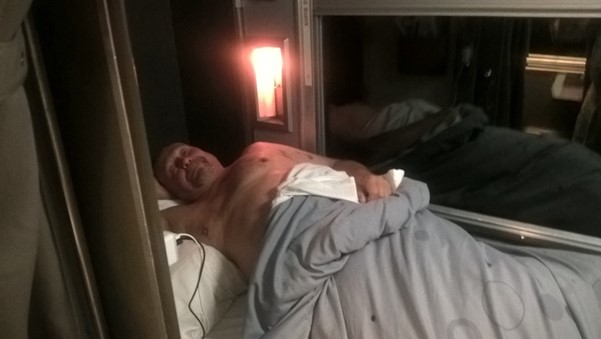 And me to get a little work done before we lose phone/internet connections: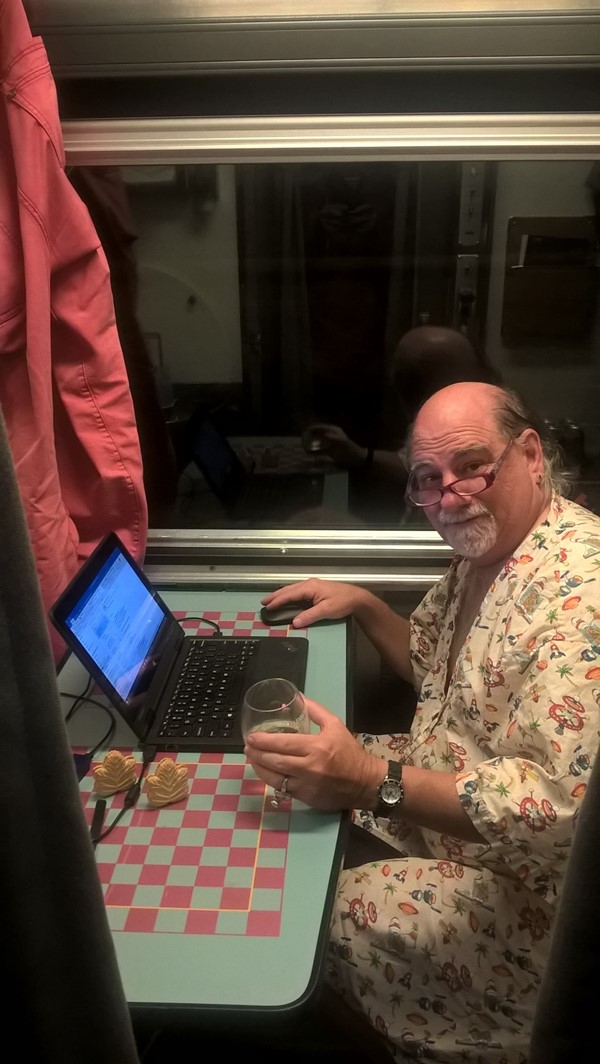 And finally – even I turned in…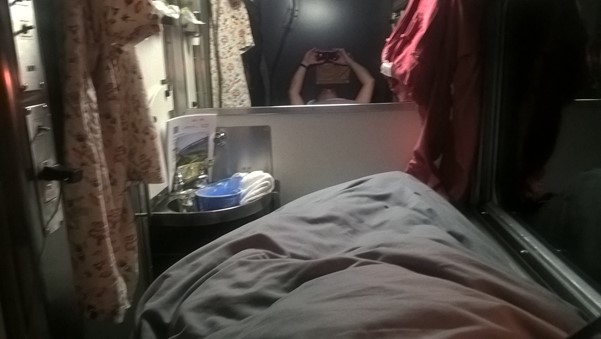 The morning finds us doing breakfast separately, well, that was the plan – but then I arrived and was directed to the seat next to Rache, who was finishing his breakfast – this one was mine (and Rache had the same which is why I knew about the Rye bread toast):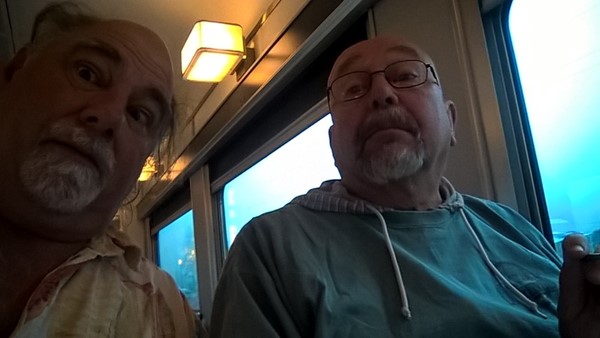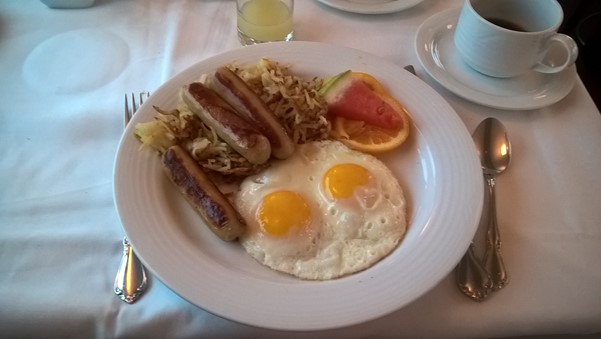 Yes, I got up at 7:30 for breakfast – and promptly went back to bed until 11 (with lunch at 12:30).
At this point we are heading into the mountains and its time to pull out the cameras!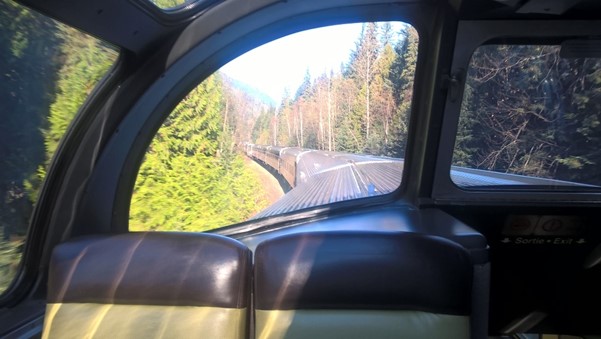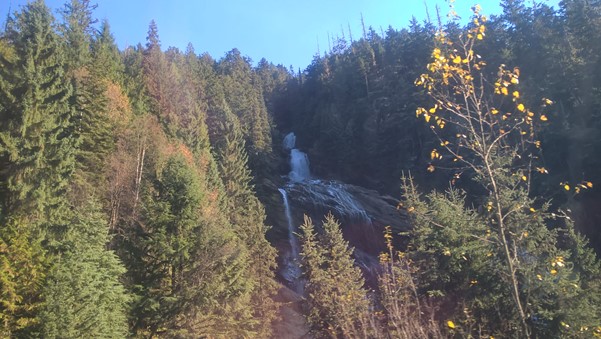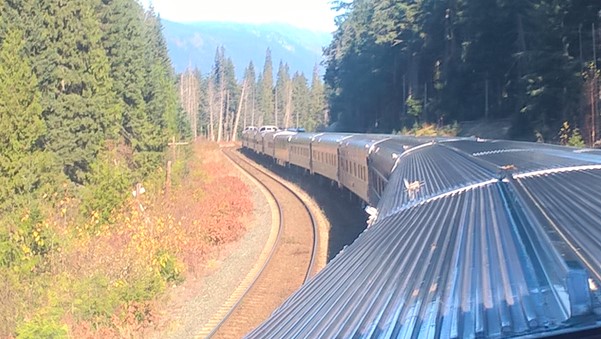 ViaRail has an amazing collection of "bubble dome" cars, which have all been lovingly restored: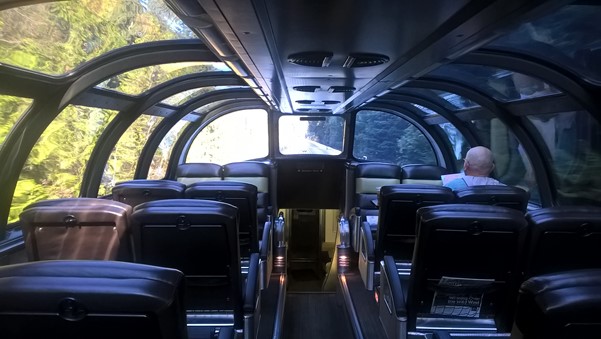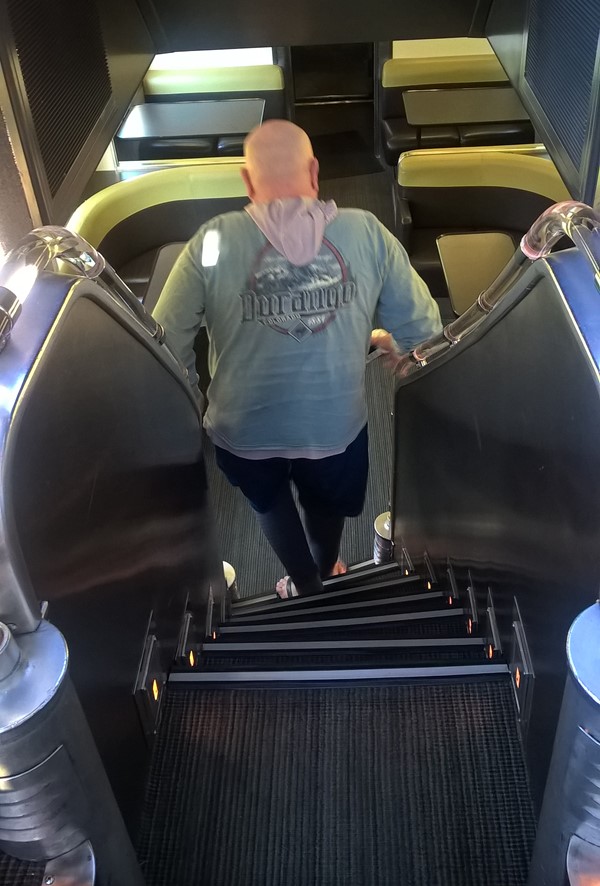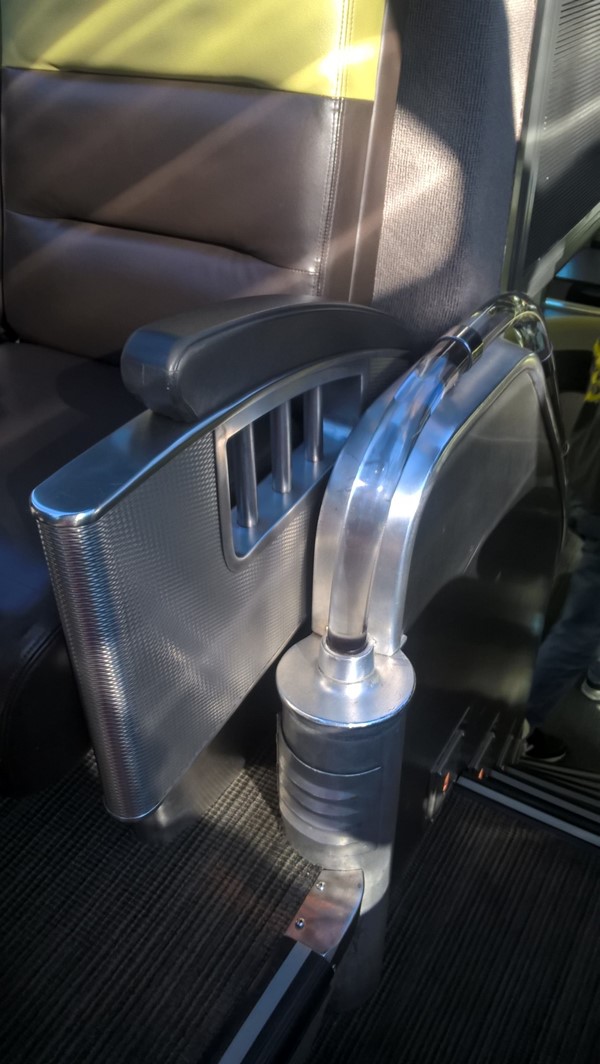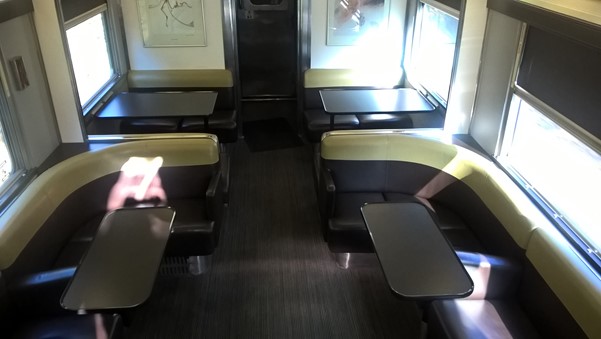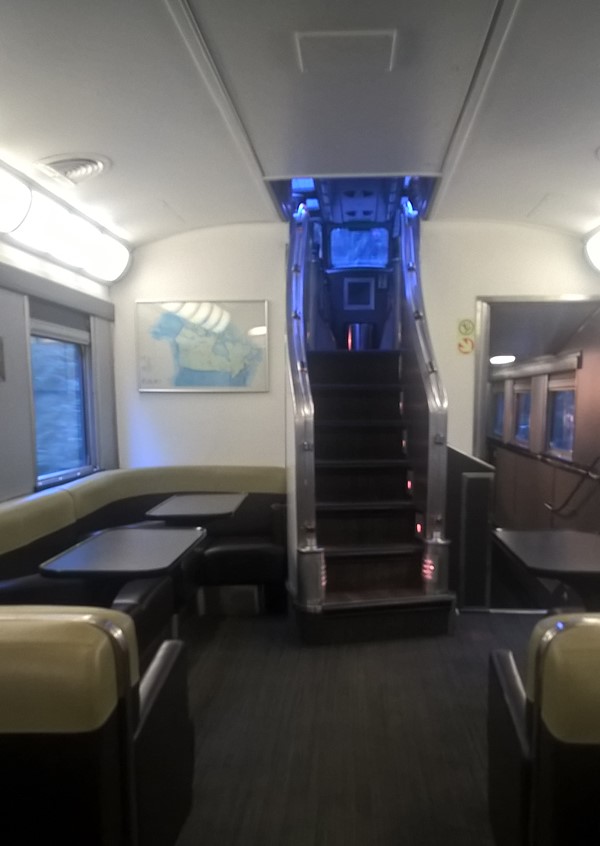 Even the kitchens, which they don't use (all the meals are in one of the two dining rooms on this train):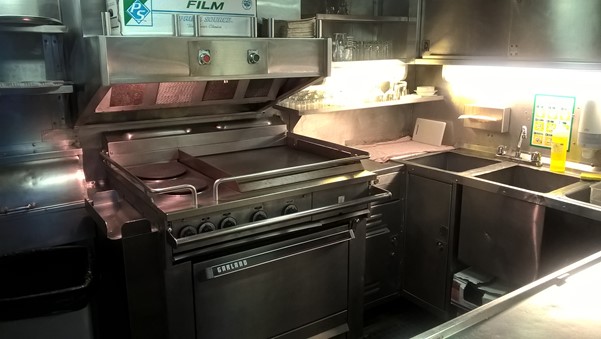 Speaking of meals – it's time for LUNCH, and maybe some wine to go with it: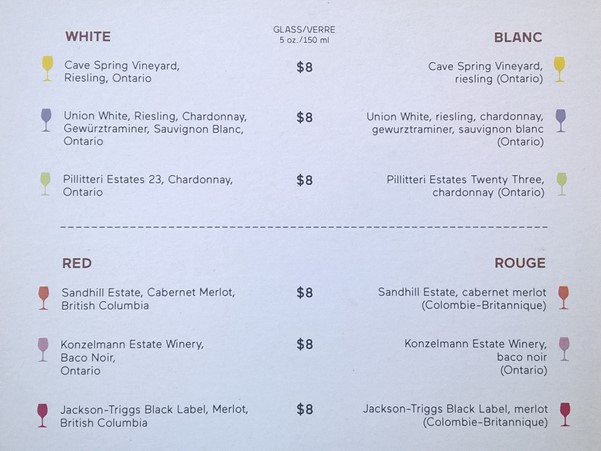 We opted for a glass of the Union White and the Pillitteri whites (both from Ontario) – Rache found the touch of sweetness in the Union White a bit much so I drank that one with my tomato bisque followed by a fried chicken sandwich: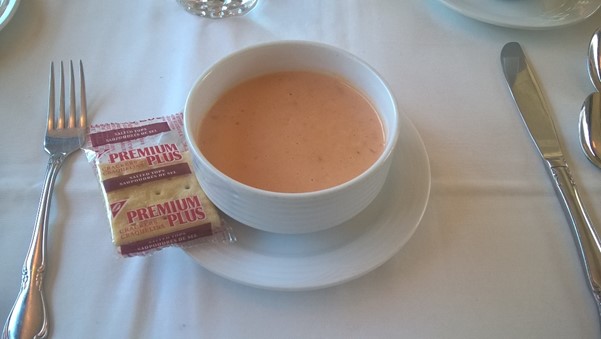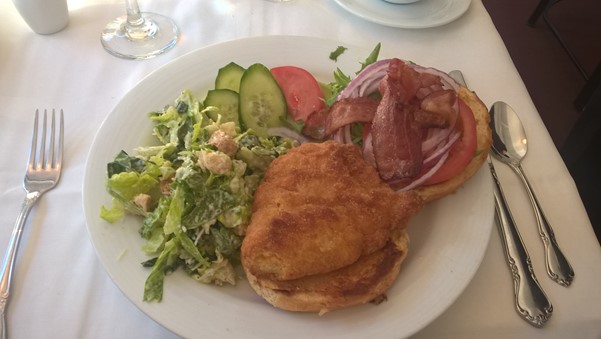 Why, yes, the food is included in the ticket price – and it's several notches above what is served on the Amtrak long-distance trains.
Here is a little overview and behind the scenes in the dining cars: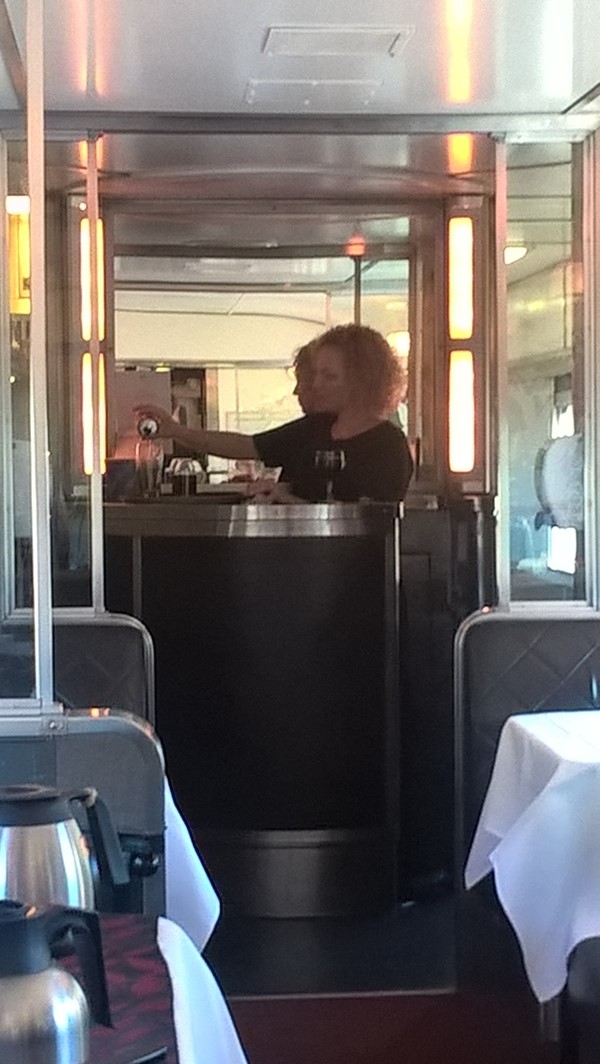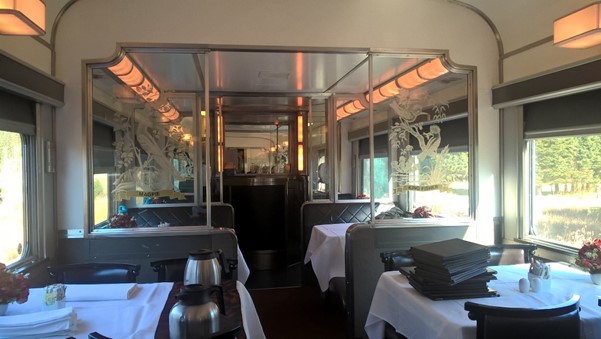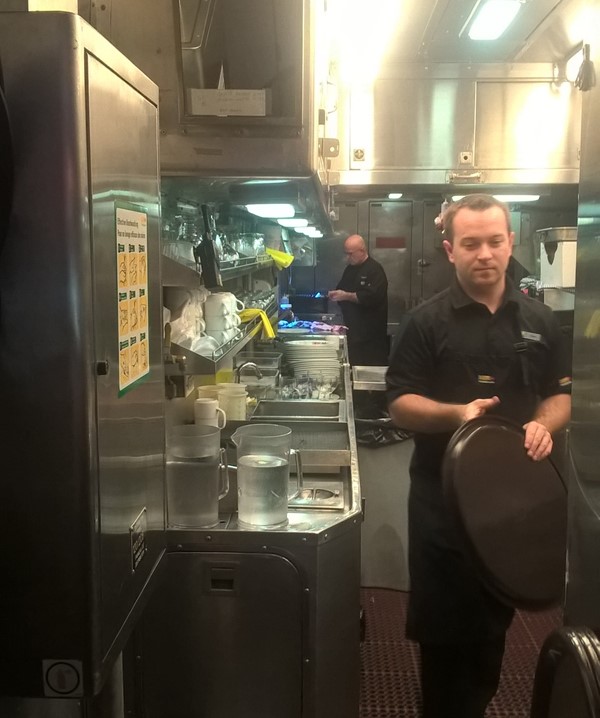 After lunch I returned to the room to do a little more work, but mostly stare out the window at the view…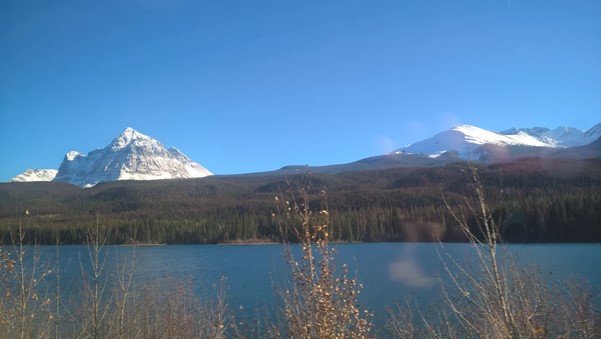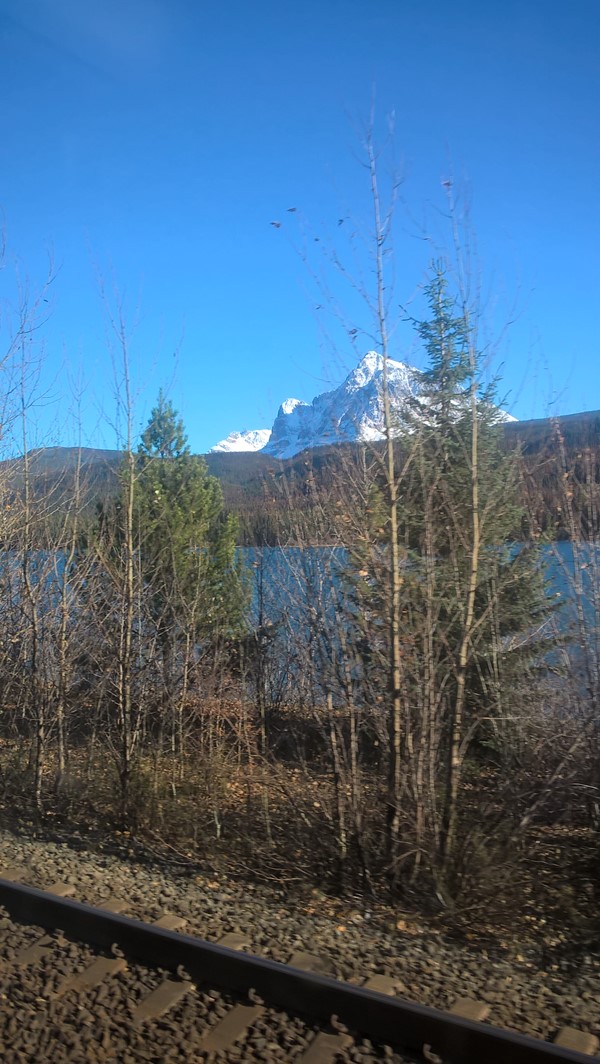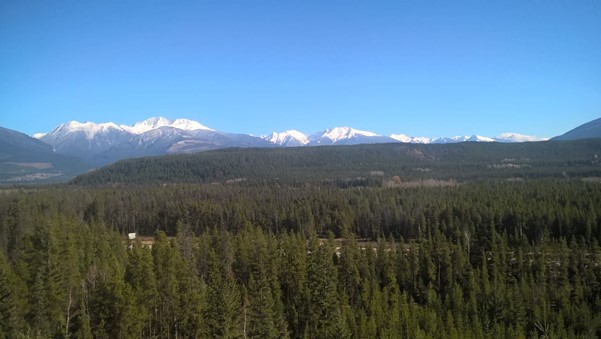 We were a little late getting into Jasper – one of my favorite stop on this trip as it is right downtown, and you have an hour to explore.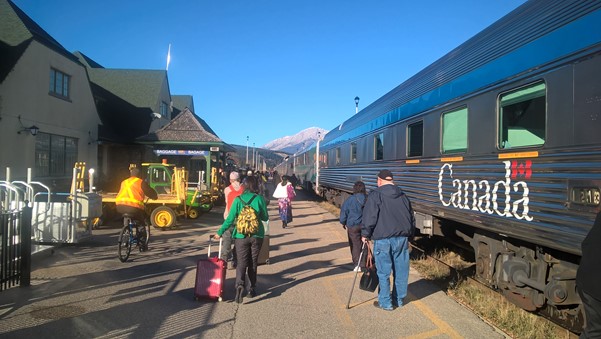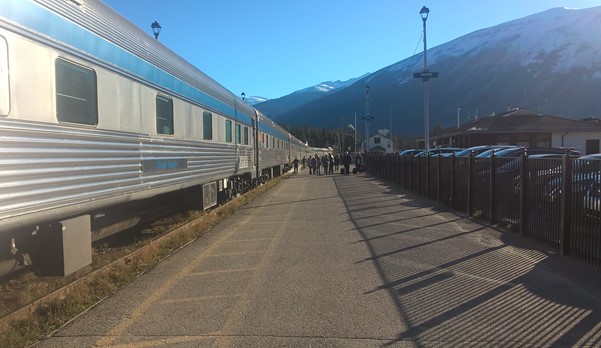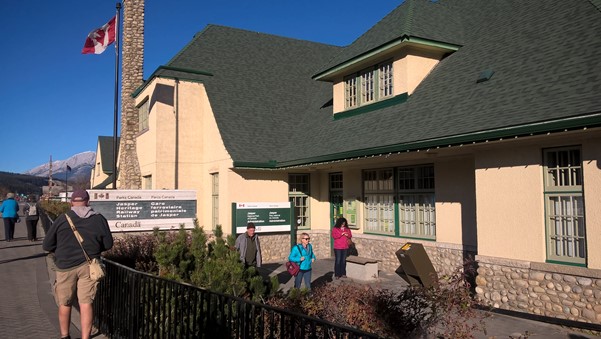 Time for Uncle Markie to do a little work – checking out as many of the wine shops in Jasper as I can: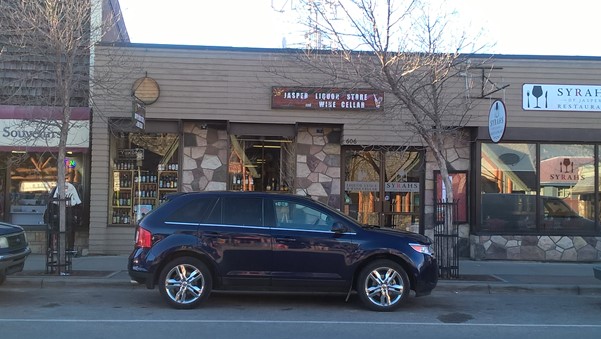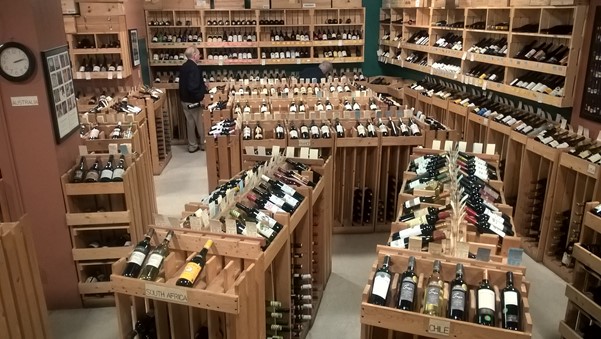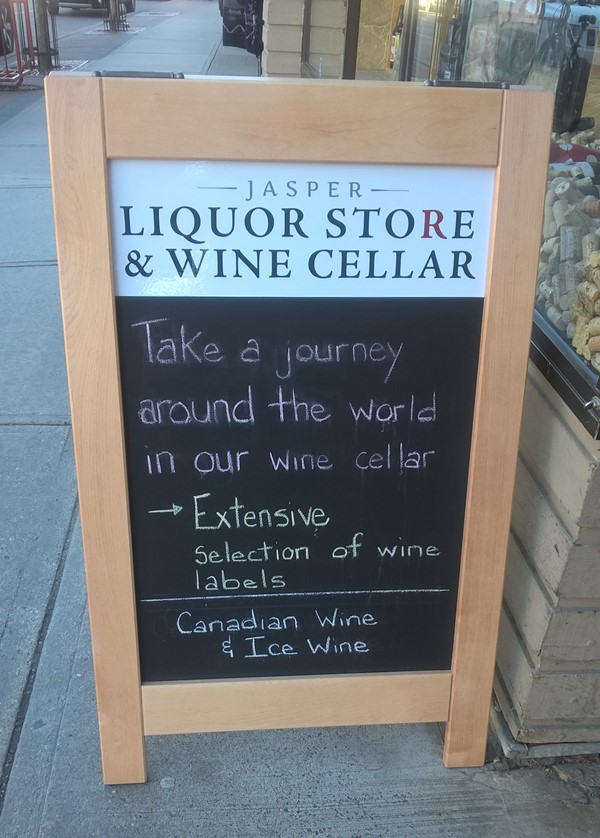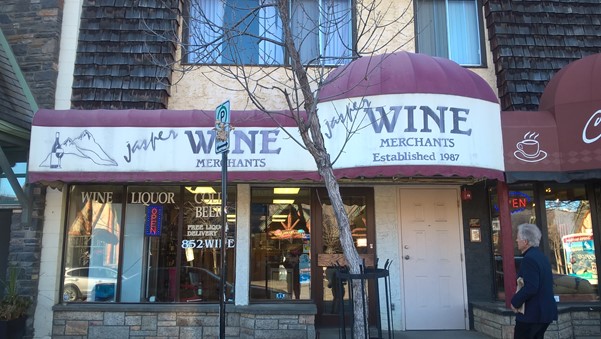 Cute little town….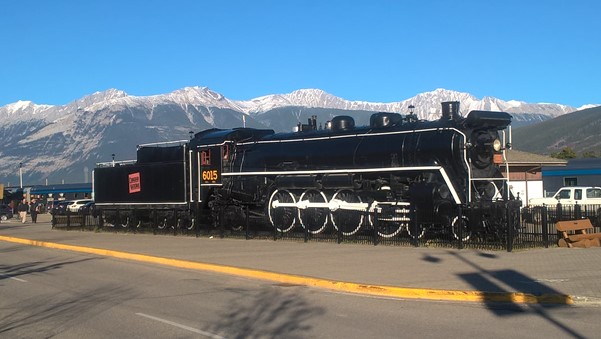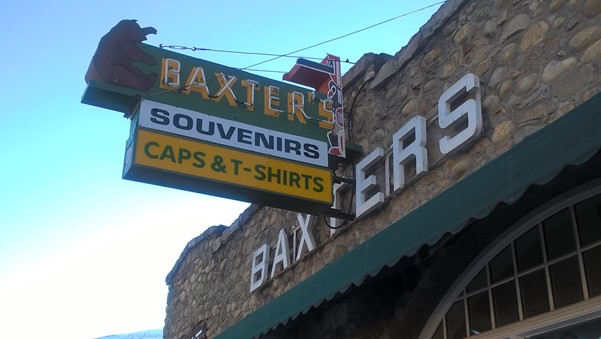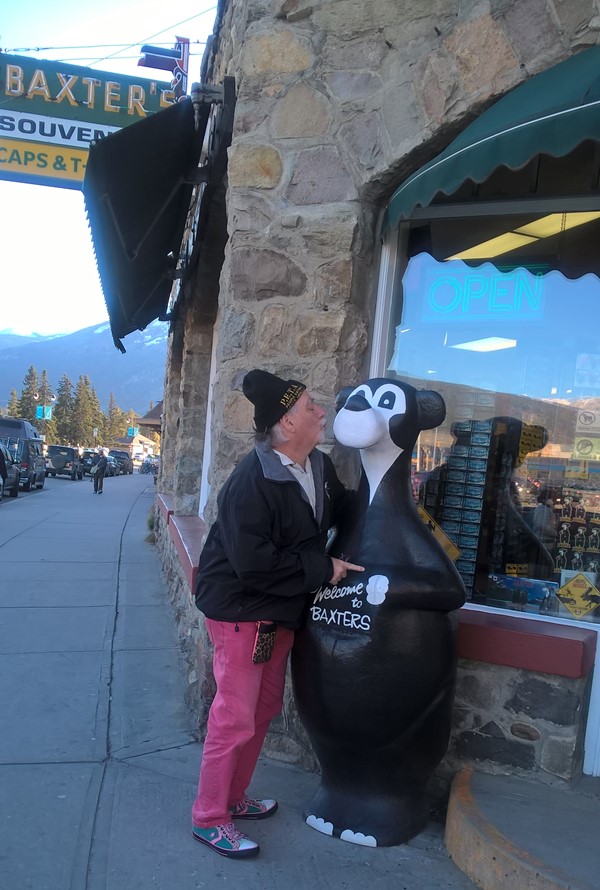 Anchored by the train station…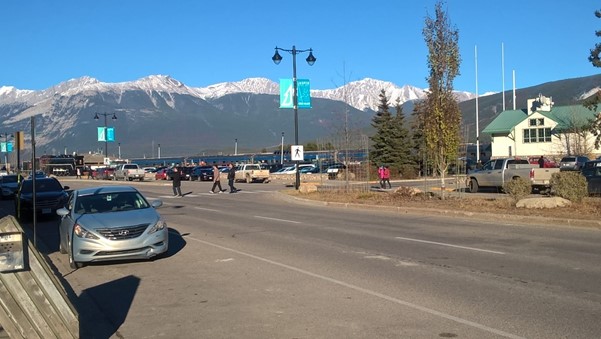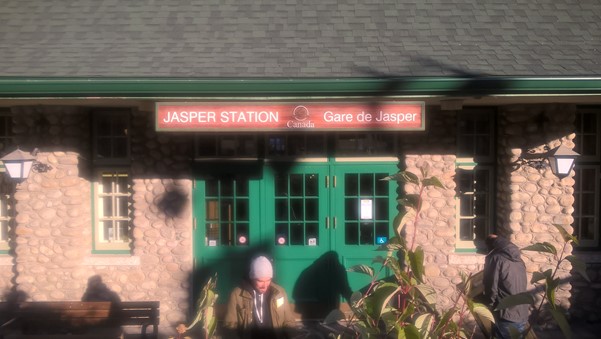 And inside the station, an A-Board showing the layout of our train: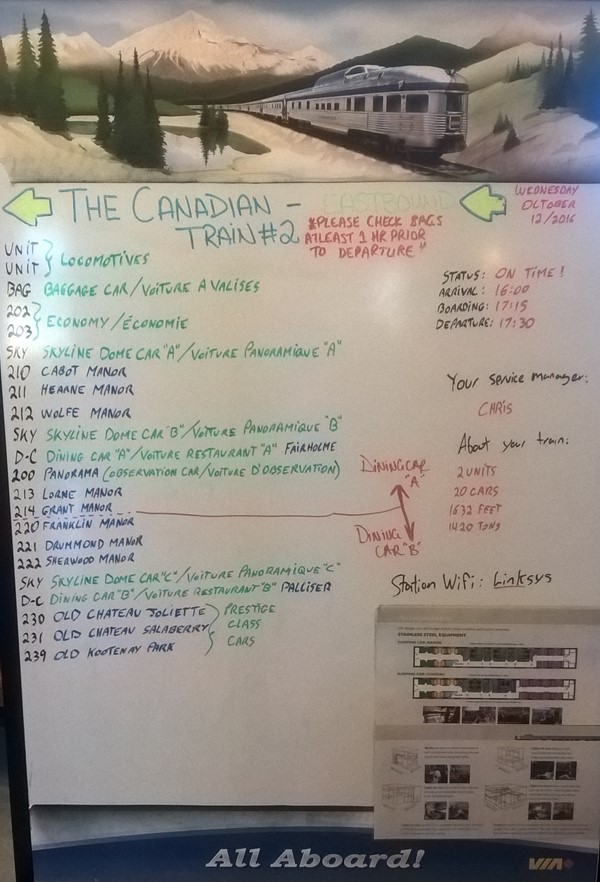 FYI – we were in Franklin Manor, which has a layout like this:

We were in the second rooms in, right hand side. Rache in the bottom of the drawing, me at the top.
After our hour in Jasper, back aboard the train for some new scenery: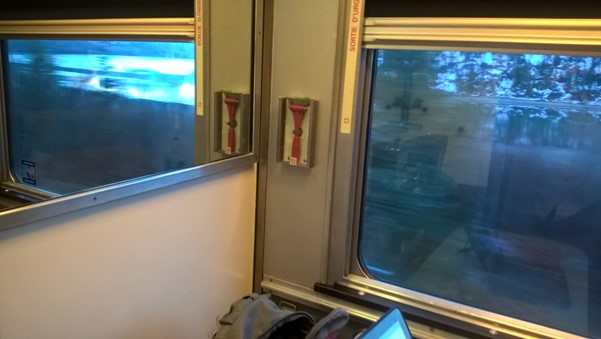 And some new food dinner food – RACK OF LAMB!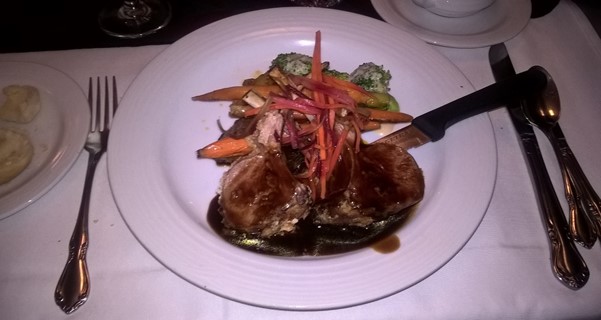 The reds for tonight were the Sandhill Estates Cab/Merlot from BC, and the Konzelmann Estate Winery Baco Noir from Ontario.
And the dining staff knew that it was our table mate's 25th wedding anniversary, so when desert was brought out, it was signed:

The aspect ratio is a little off since I took that from our side of the table and flipped the image.
Breakfast in the morning was a bit of a bust – Continental Breakfast starting at 6:30, Brunch starting at 9:30 – we are scheduled to get off the train at 8am in Saskatoon – and the reason for the truncated breakfast schedule. Had a crappy croissant, a cup of coffee, a shower, and since we were running late, a "sitting up" nap, getting off the train at 9:30 – had I known, I'd have slept in.
I'll save the return to Seattle for another post.
[216.0]