So, last time I saw Sean we were both in Washington, DC by the airport. He was on a layover; I was on a mileage run to see a museum while I was at it.
More memorable was Vietnam in January. He was teaching English in the small town of Saigon (OK, that's a joke – Saigon, a.k.a. is a huge city) to students ranging from 6 to 60. These days in South Carolina he is teaching high school juniors and seniors – a tad bit of a change, and all the more reason to pay him a visit.
But first I have to get there – and the United Gods smiled on me by granting me an upgrade on a mileage award ticket on my red-eye from Seattle, to DC.
Sadly, I didn't get to use the new Delta Sky Club: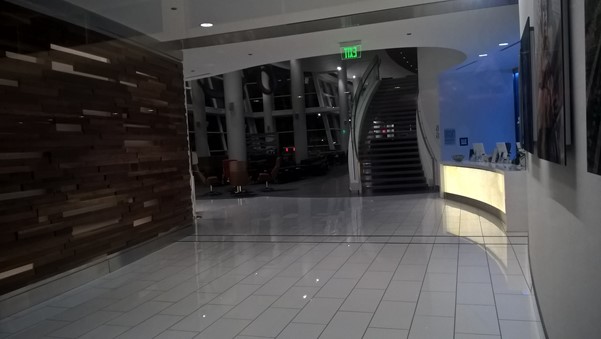 I hear from friends it is truly spectacular. Alas, I just had the Alaska Board Room before boarding the red-eye with my freebie (used miles AND got upgraded) seat: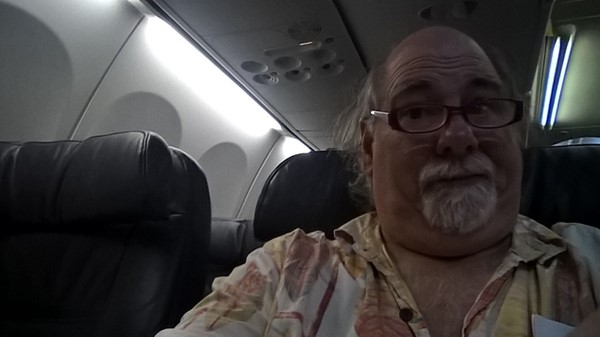 And there was a snack on the flight….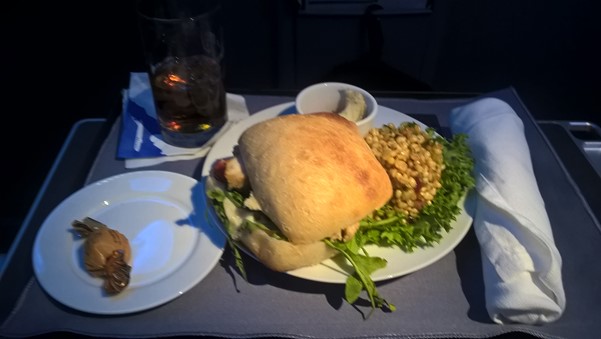 Because there is free booze in First Class – on a five plus hour flight I might have gotten an hour of sleep.
Before sleep, I did learn the reason that there are still ashtrays in airplane bathroom doors – even on the newest planes. Mandated by the FAA as a place to put out a forbidden cigarette. New planes now have just "stub out" devices: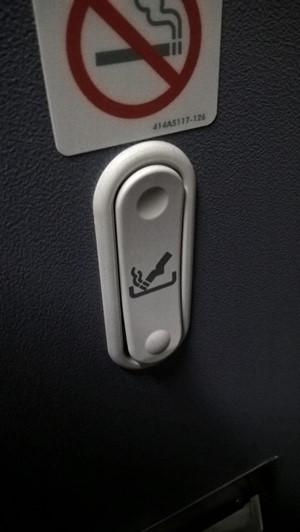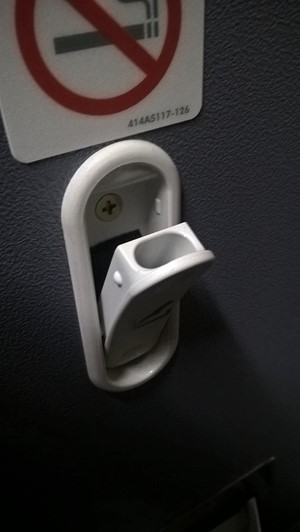 My layover in DC was an hour or so…and look – they even still have these analog devices!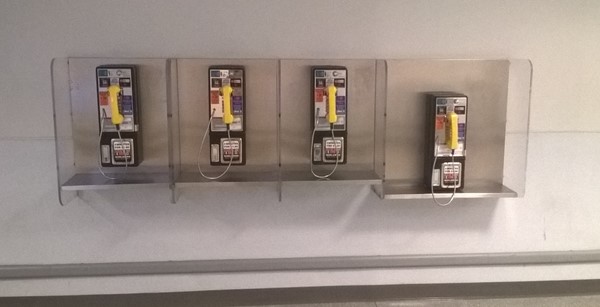 Sadly, the next plane was of the "cramped" variety: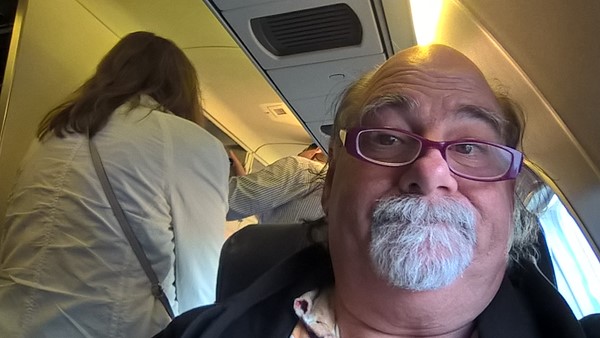 At least I'm in the single of 1-2 seating.
By the time I landed in Columbia, South Carolina, picked up my car and got to Orangeburg, I was an exhausted mess. I needed a nap – and felt bad because Sean had taken the day off — had I known I would have drank less and slept more.
But we did get in lunch …I went for the pulled pork sliders, cole slaw rather than fries: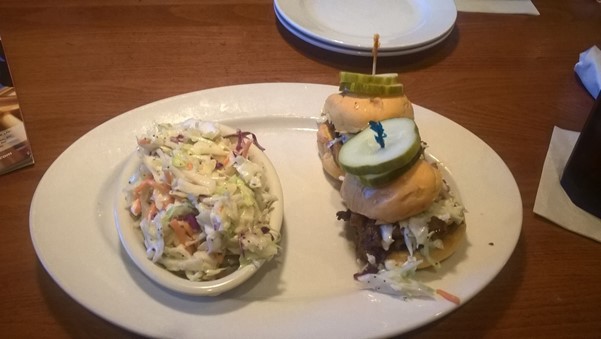 Sean went for seriously flied, as is the South Carolina tradition: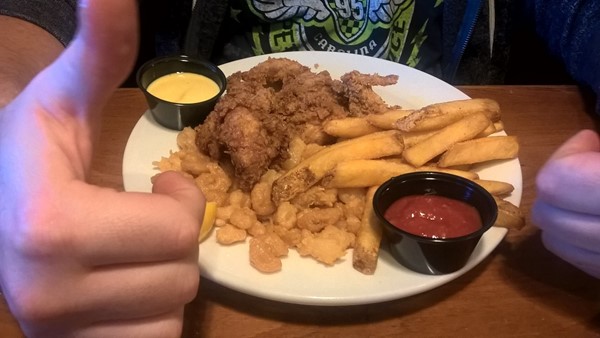 And a visit to the visitor's center at Fort Sumter: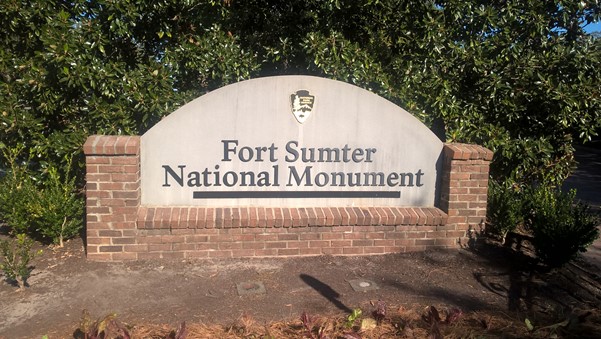 We were too late for the last ferry to the island, but we poked around the visitor's centers, and the neighborhood.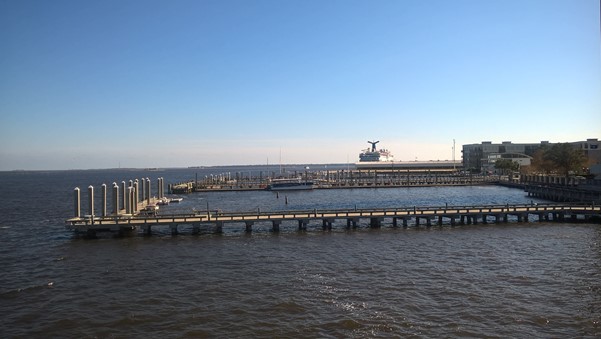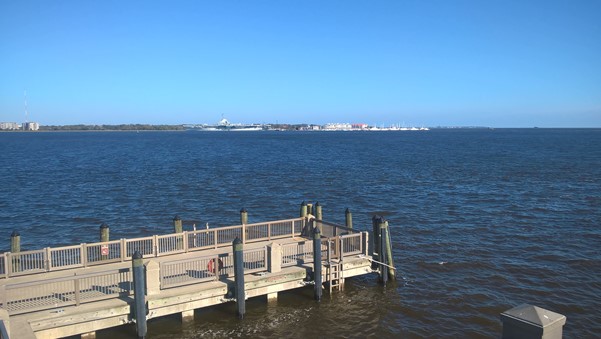 Time to move onto old downtown Charleston…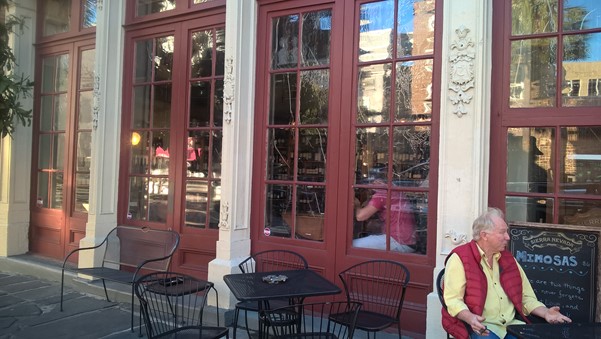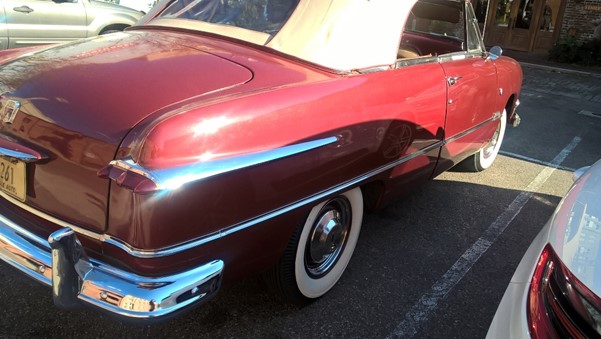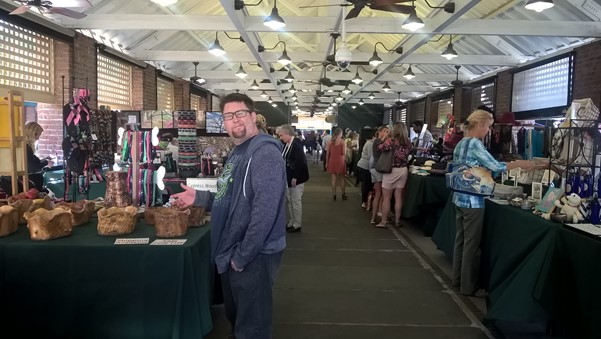 Had to make a stop on the way back to Orangeburg for cheap booze: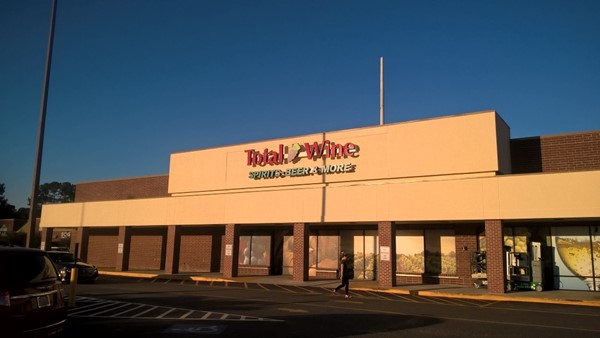 Didn't realize how cheap it was until I check the prices here (in Orangeburg):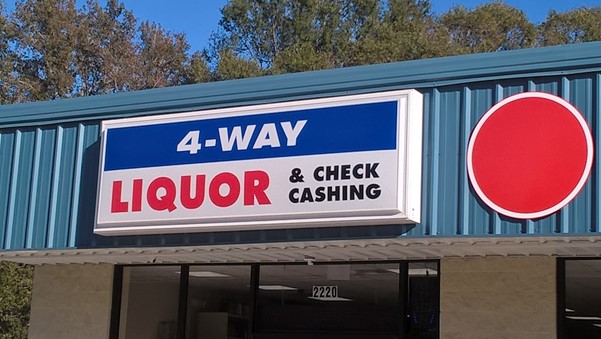 Total was $17.99+tax for the 1.75 liter of Evan Williams Black – 4-Way was $27.99. WOW!
A couple of weeks before my visit, South Carolina had a hurricane blow through, and some of the damage was still evident…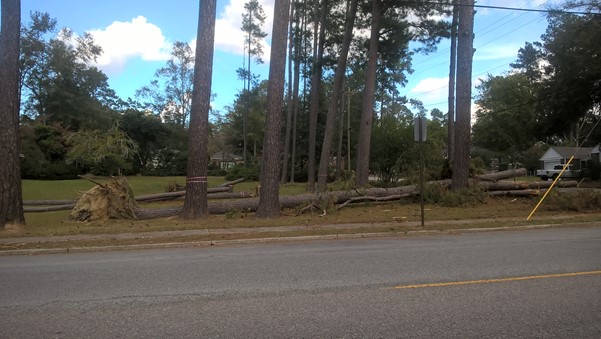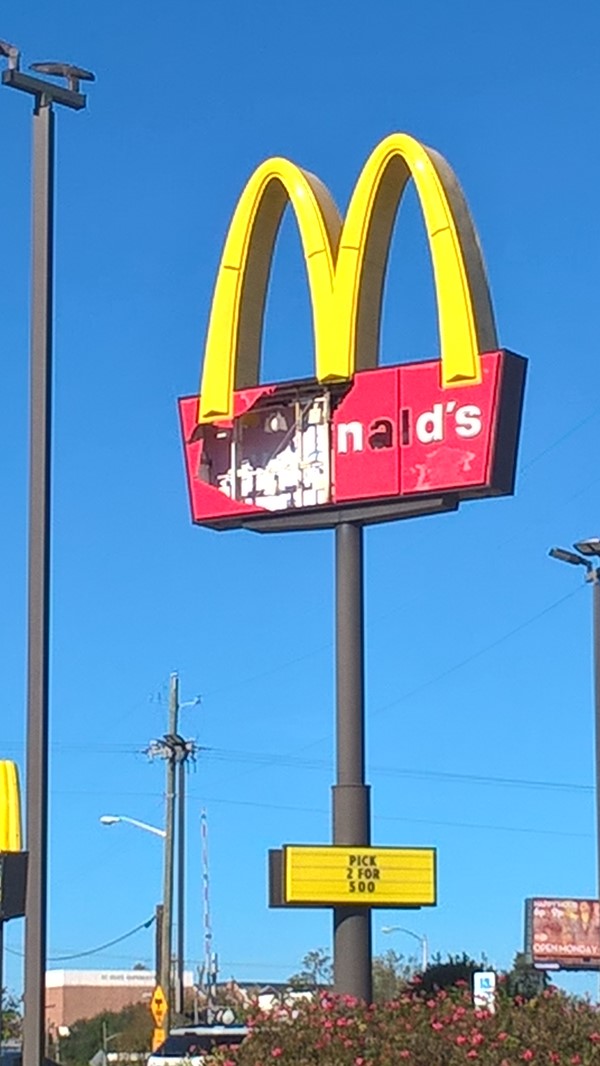 Which just added to the rather depressed economy of this city: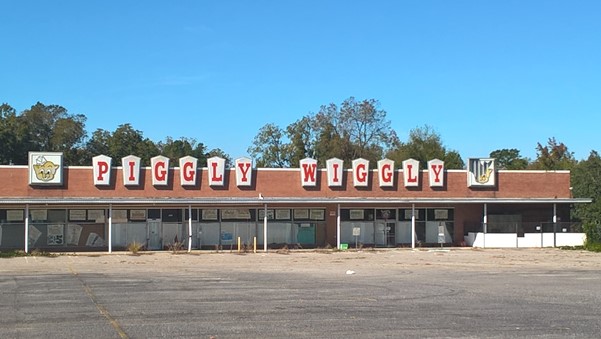 Lots of shuttered shops in downtown Orangeburg, along with a huge number of auto parts stores and car title loan establishments. Surprised they weren't in the same business. And there was the Democrat headquarters: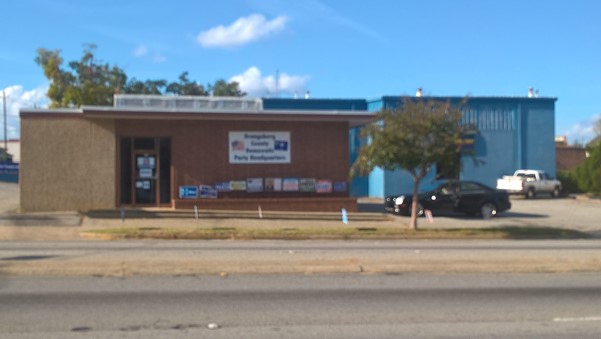 Orangeburg is actually home to two colleges, one is a historically black college called Claflin. I (as was Sean) was expecting a more vibrant "college town" atmosphere in Orangeburg, but apparently the student body is very campus-based. No Starbucks (except 5 miles away at the freeway), no coffee shops, places to hang out – I did find a bar that has music Friday/Saturday (sadly, I leave Friday):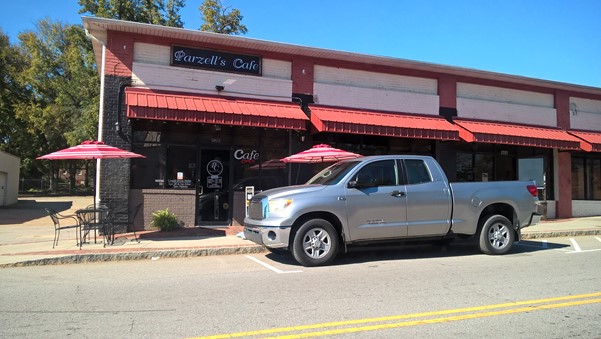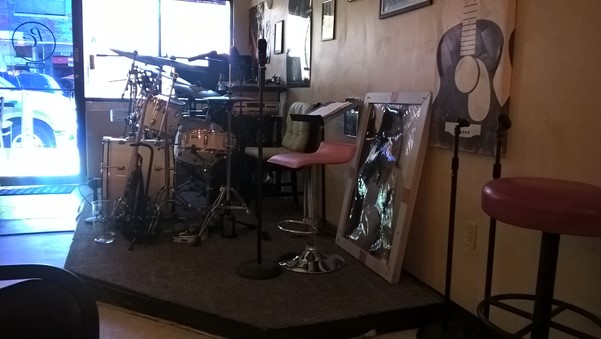 One of the items I arrived with was a housewarming present of a small BBQ: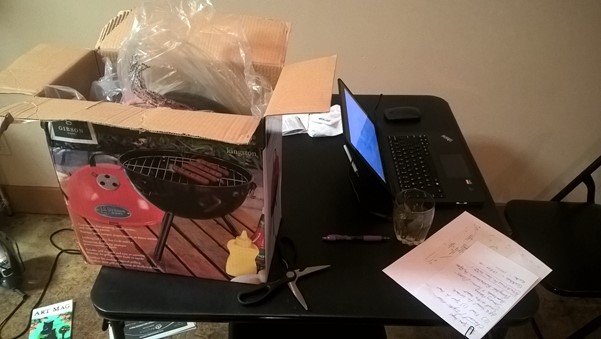 Yes, I checked a BBQ as luggage!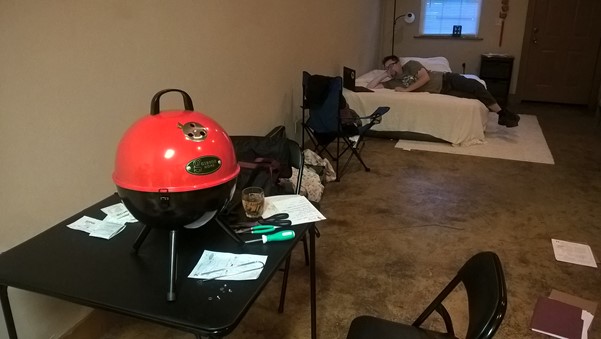 And picked up accessories:
I really need to go back and buy the rest of the pink pig corn on the cob holders for gifts!
But it does make for a nice little set-up —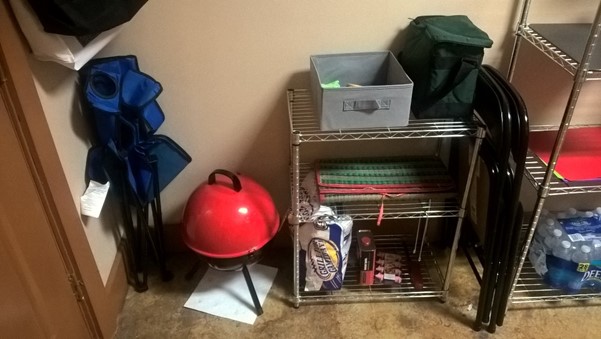 All by the back door, and with chairs to tend the fire…which we didn't use when we BBQ'd pork chops and vegetable (VERY Vietnamese):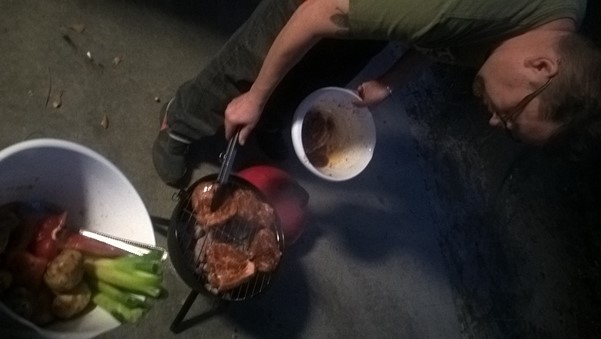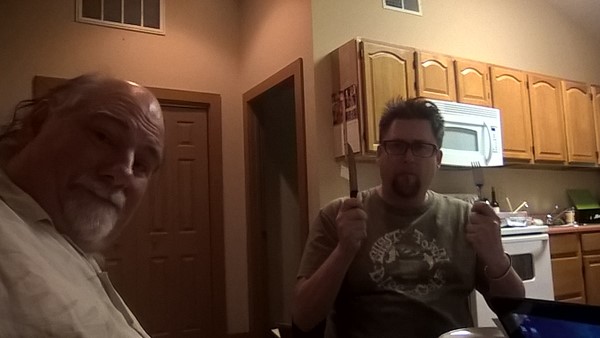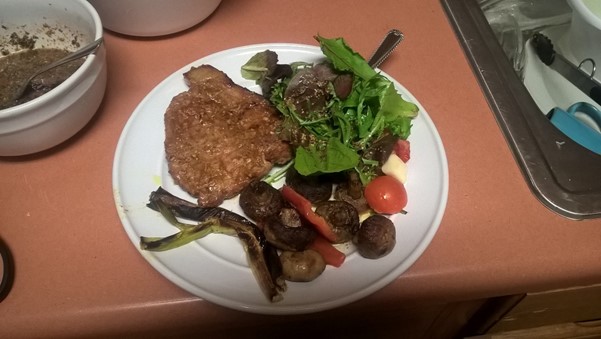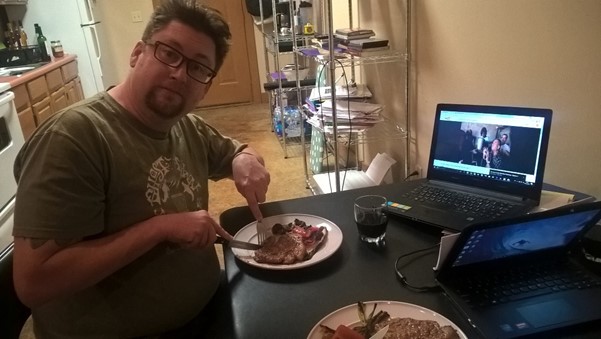 My final full day in Orangeburg was a day of change for Sean's place…when I arrived this was the place: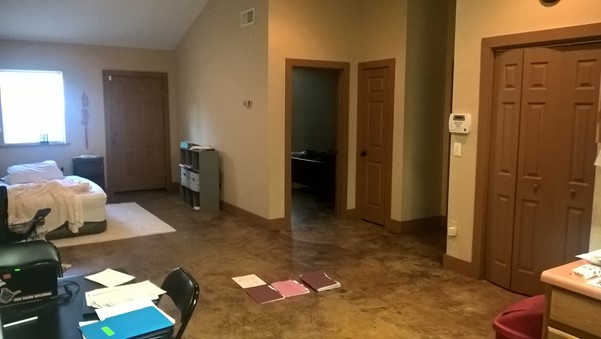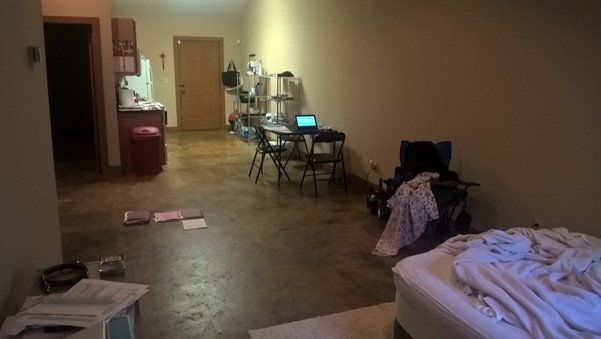 The spare bedroom is the workout room (a.k.a the second bedroom):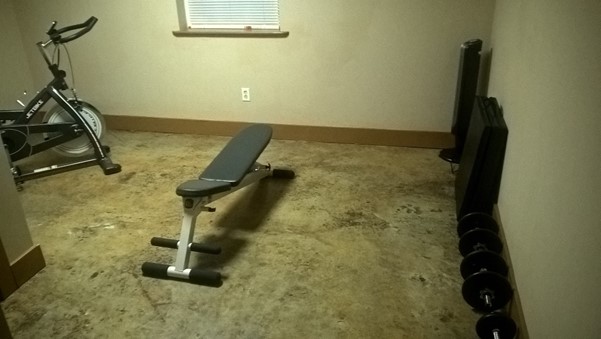 With the addition of a couch, arm chair, dining table and chairs – it's much less dorm room flophouse, and more home: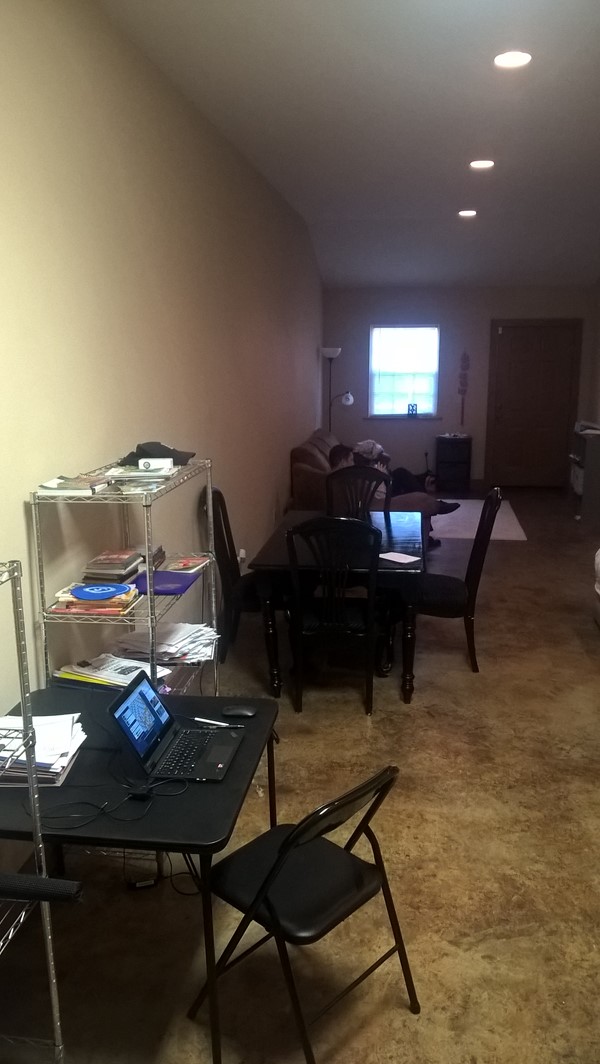 Still needs artwork – LARGE artwork. And it has had its result….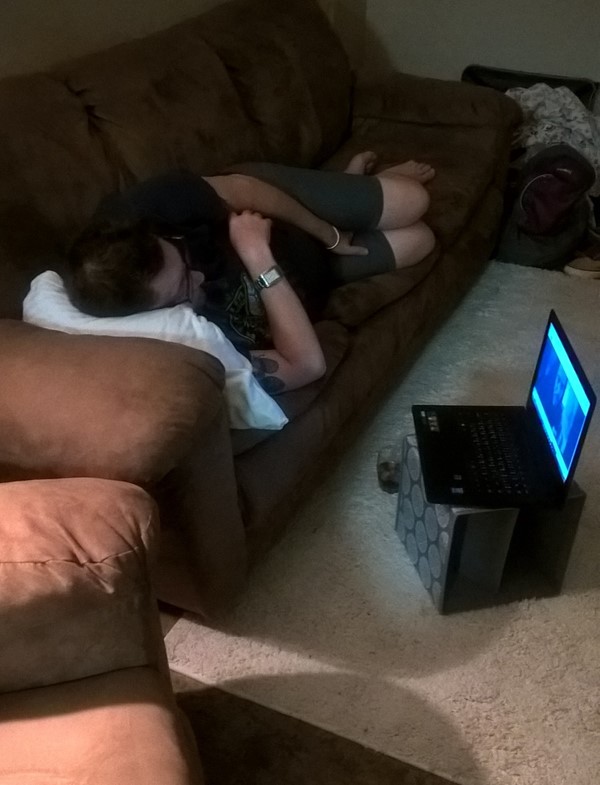 Our final meal together of the visit was at Antley's BBQ: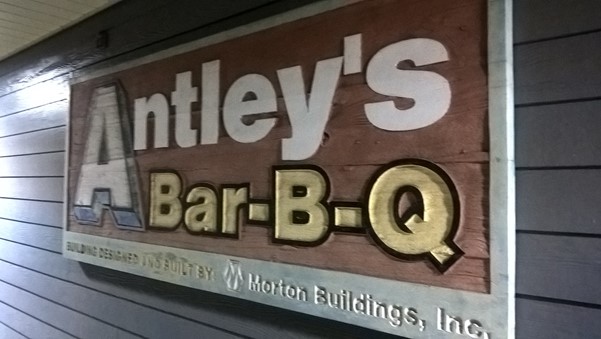 Including a takeout window: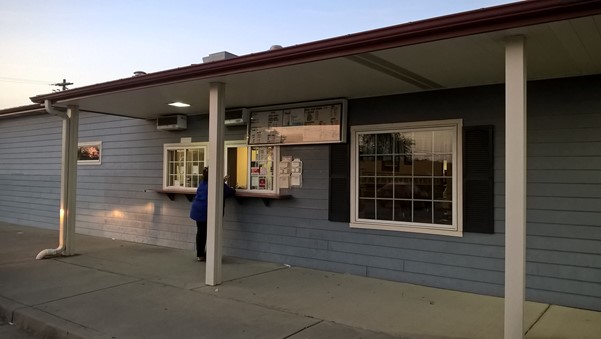 Which is South Carolina seems to mean buffet: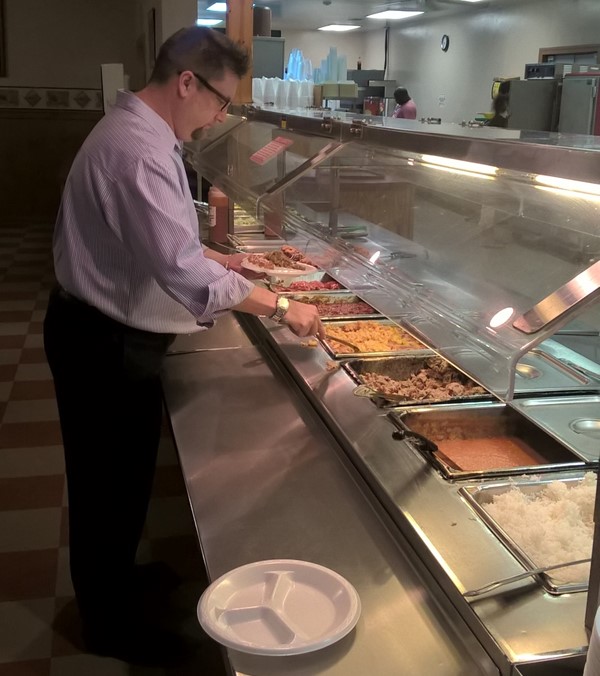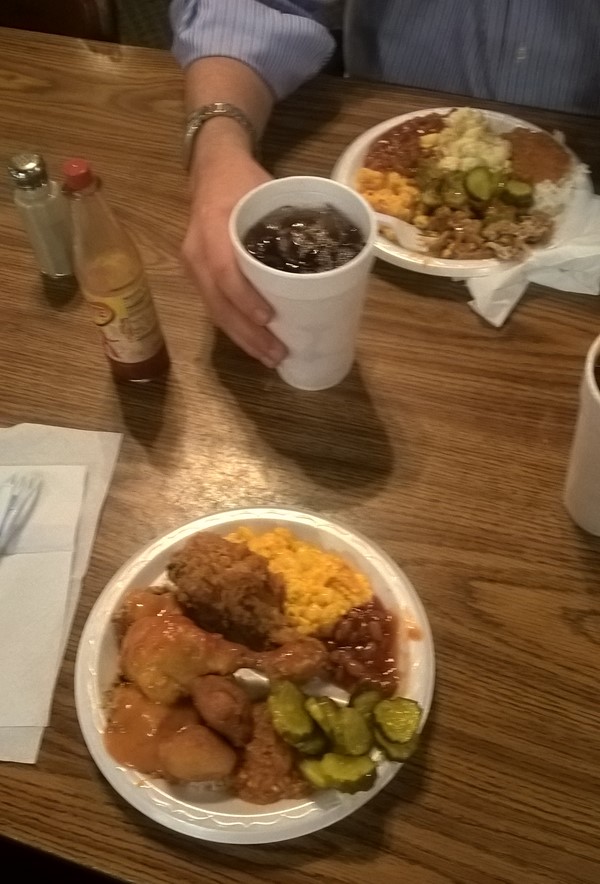 I was amused by this sign on the Men's room door…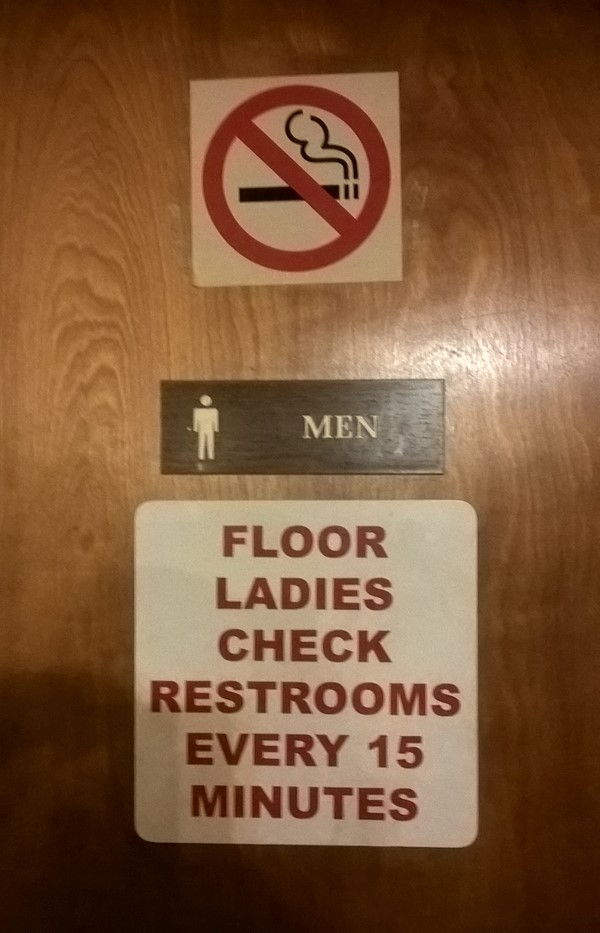 But apparently, they are slacking…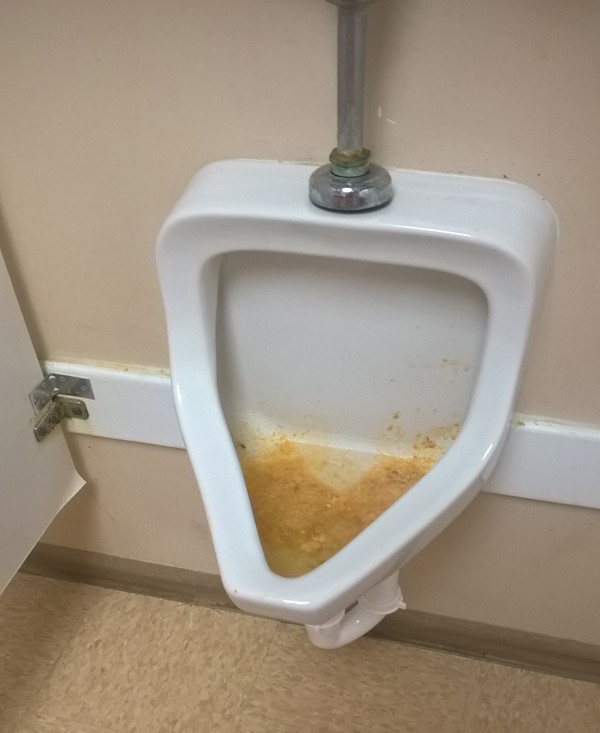 So much for my checking out the Carolina BBQ scene. I'd hoped to check out Maurice's BBQ (no link – I don't reward bad behavior) which has good reviews for the food, until I found out the owner is responsible for this Orangeburg "monument":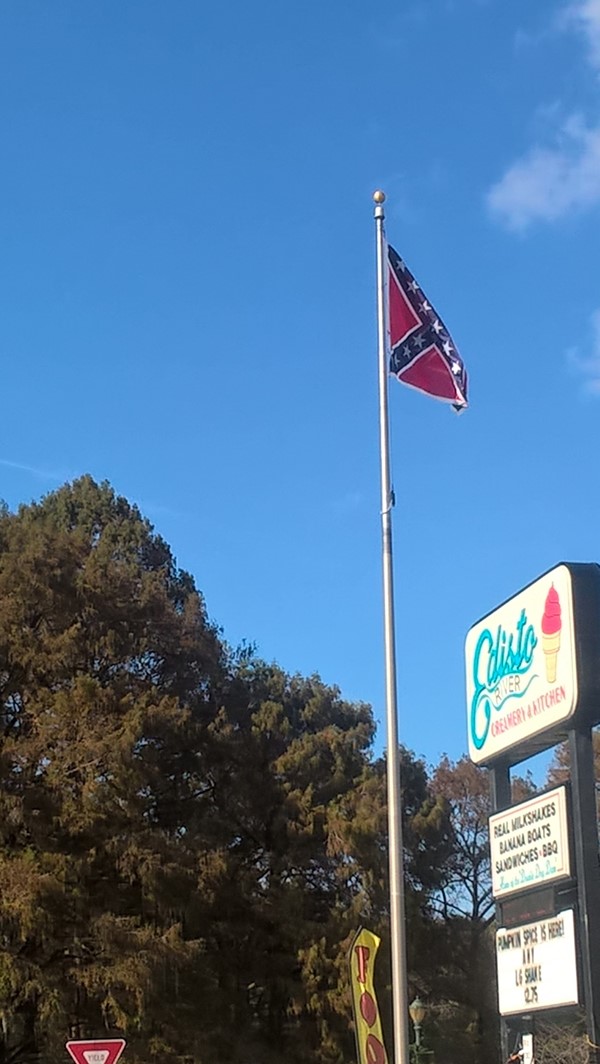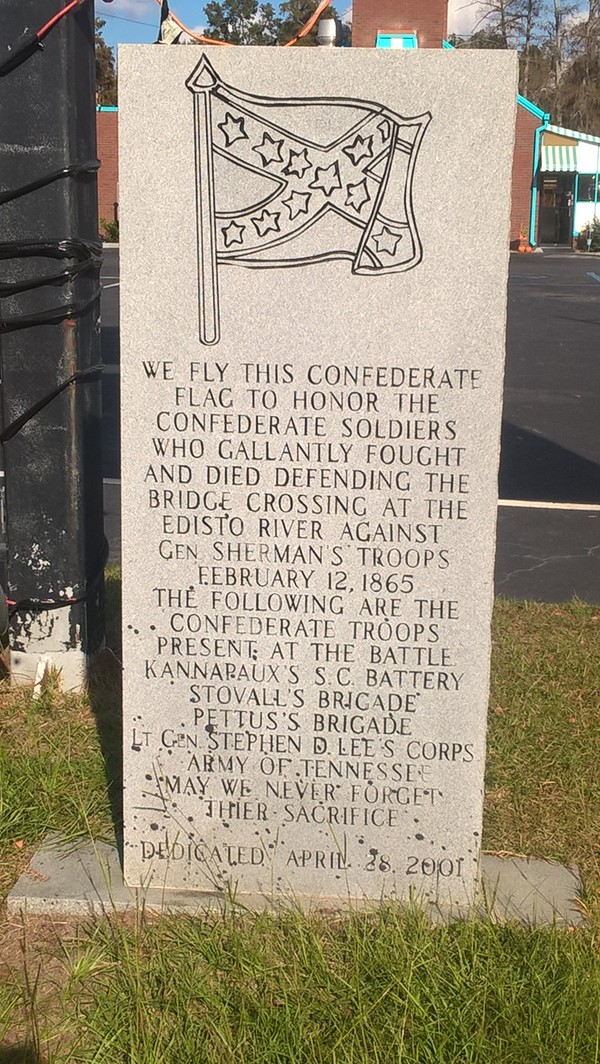 Turns out the people who rent the restaurant don't rent the corner triangle with the Confederate flag post and tombstone.
And oddly, I thought Halloween wasn't a thing in the south, but apparently, I'm wrong. Thought it was a whole Satanist thing.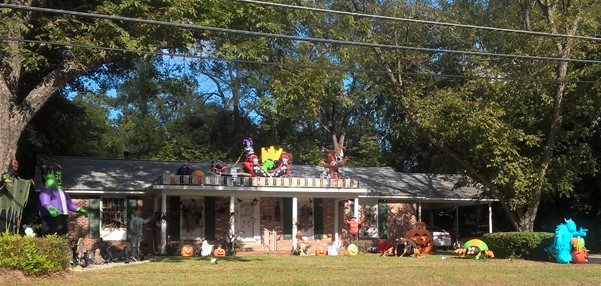 I must say that my favorite memory was spending after dinner time two nights helping Sean grade mid-term US History exams. For the students – they should count themselves LUCKY to be graded on "a curve".
Time to warp up this visit – off to the airport for the reverse flight home.
Got to the airport so early (to avoid extra hours on the rental car) that check-in at United wasn't even open. Killed an hour in a decent airport amenity wise. The shop had a t-shirt I'd love for TackyT-ShirtPrincess, but they didn't have it in her size: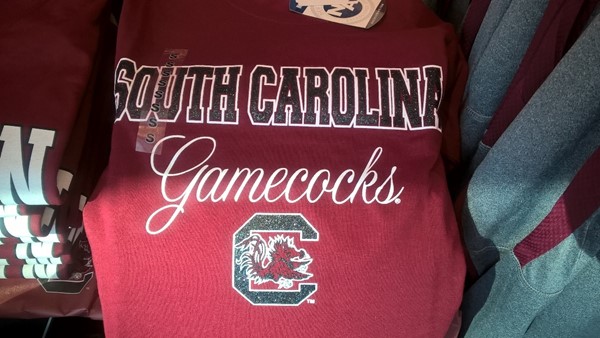 As it turns out, once I was through security, I found one (sadly, not on sale) without South Carolina, and a bigger logo, and more sparkle. SCORE!
I ended up spending five hours in this airport – seems ALL flights out of Columbia, South Carolina were oversold for Friday afternoon. Yes, I can be bought for $500 in future travel and a guarantee of bulkhead aisle seats on the rebooked flights through Houston.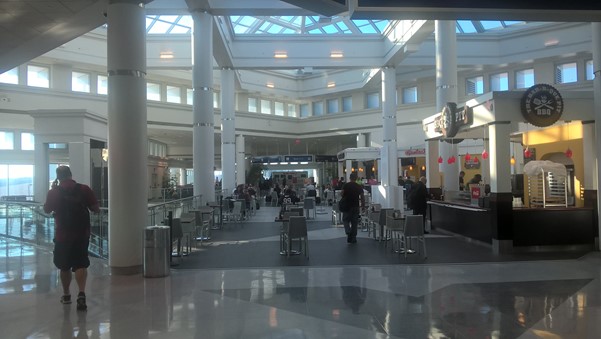 I used some of the money for food/drink:
I just wanted the dog – but apparently, EVERYTHING in South Carolina comes with something fried on the side – I thought onion rings were a better choice than fries: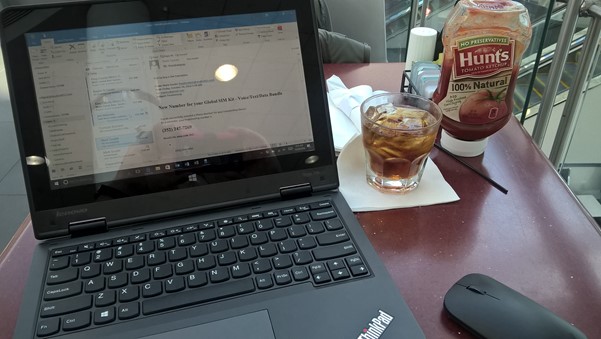 My layover in Houston had just enough time to use my last United Club access coupon (I get free access on itineraries that include international):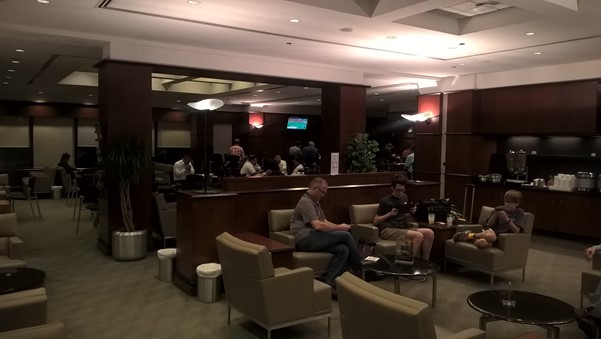 Three cocktails, three bowls of soup, one salad, all in an hour.
Back on another plane headed home….
AND had the whole row to myself, so I moved to the middle: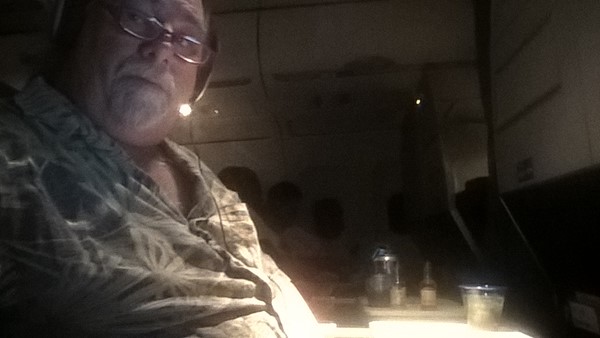 Another trip down – I'll be back in South Carolina in January for another "pep visit".
[219.6]