I headed to Phoenix at the invitation of friends for a celebration – that, sadly, turned into a funeral. Yes, I was flying on Election Day.
Breakfast in The Board Room since I'm in coach for both legs (SEA-SFO and SFO-PHX):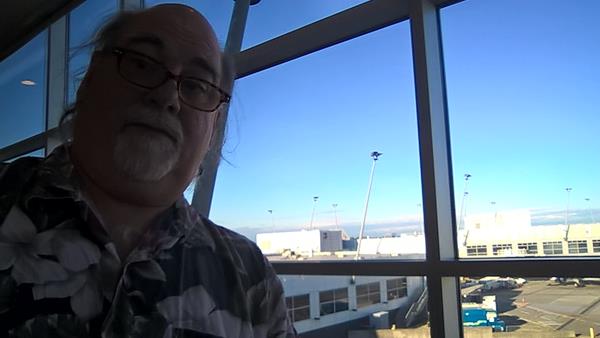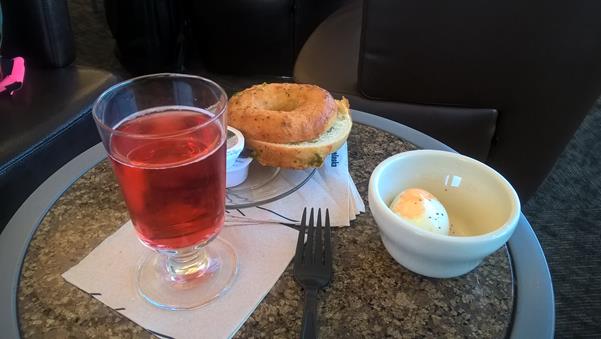 Lunch in the United section of SFO – I've always loved The Fillmore from Klein's Deli: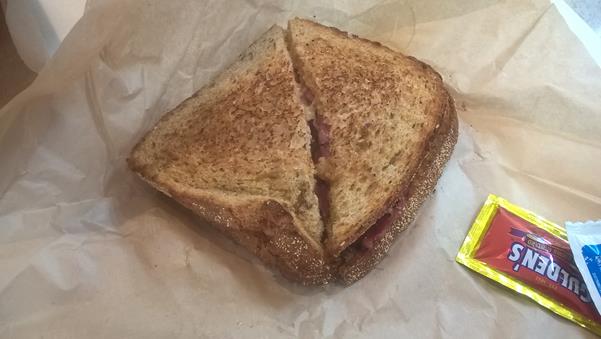 That would be the pastrami, Swiss, sauerkraut, Klein's special sauce on rye.
The United section of SFO has been seriously upgraded over the last year or two, so it was just fine to have a long layover without lounge access: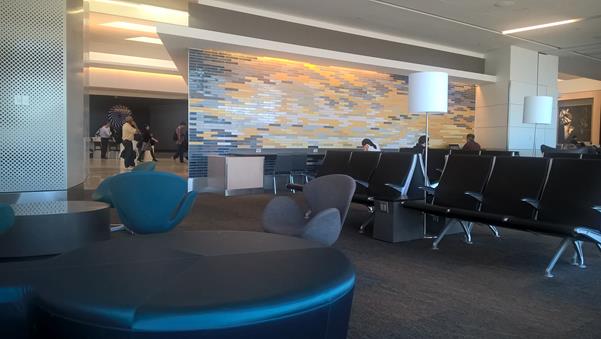 Totally PACKED flight from SFO to PHX – I even turned down a $500 flight voucher to take the later (3 hours) flight, but I wanted to be with friends for the election results.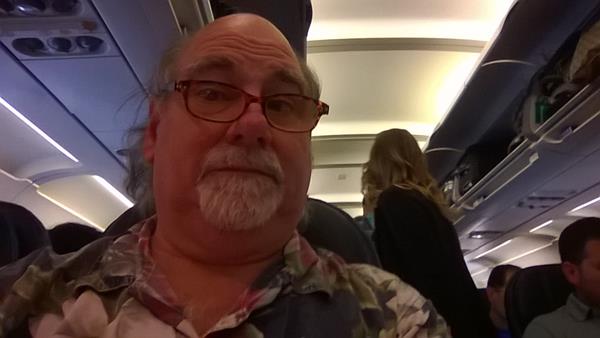 As it turns out – I should have taken the money and the delay – we put quite a dent in the mixer drawer in my host's refrigerator: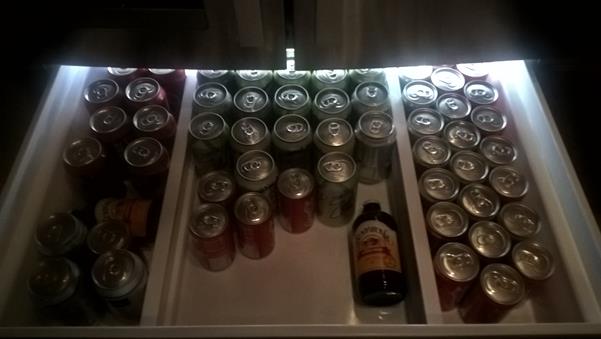 Alas – the celebration bottle of bubbles was consumed with brunch the next day: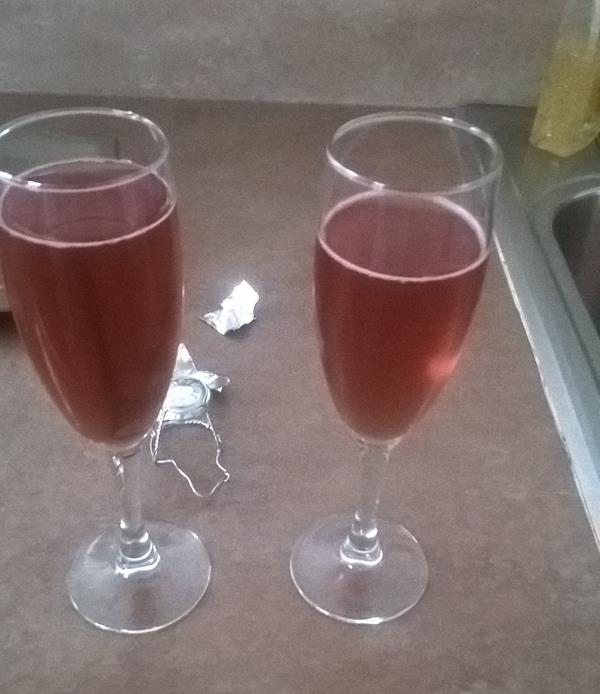 Might as well make the best of a bad situation – time to go liquor shopping! Did a little online comparison, and also noted Safeway's prices: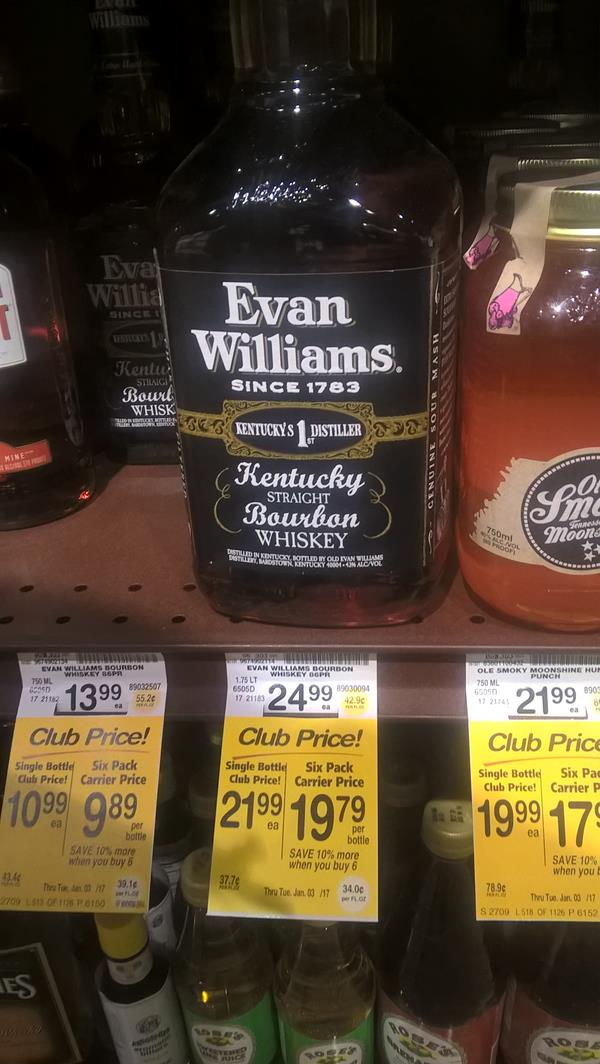 BevMo was $19.99 for the 1.75 (no quantity discount), but Total Wine and Spirts was a shockingly low $14.99 a bottle. I stocked up –4 of the 1.75's and 2 750's of other bourbon/rye for the liquor cabinet. Had to check a second bag as the FAA says no more than 5 liters of under 120 proof hard liquor per bag: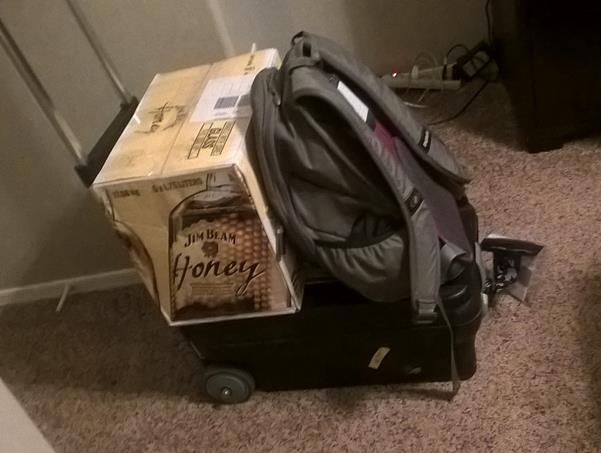 A VERY EARLY flight out on Thursday – before the hosts were even out of bed – luckily I got upgraded on Alaska to first so after my reciprocal lounge access to the United Club, I had a full breakfast.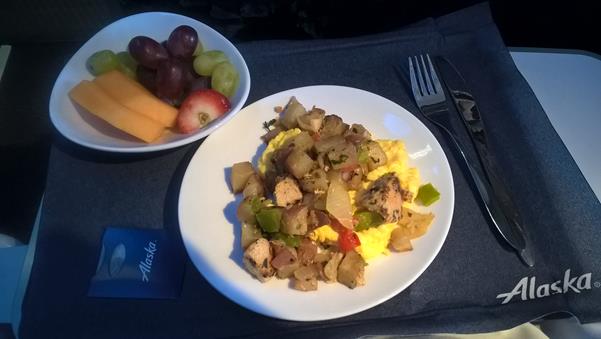 Got home before noon and went back to bed for a long time.
I'm just glad my mother didn't live long enough to see what happened this year – it would have killed her being the life-long League of Woman's Voter supporter.
[217.2]