Got a text from DancingBear a couple of weeks ago… "What are you doing the Wednesday the 30th? Want to do some day drinking?
Turns out he needed one more trip on Alaska to hit MVP status for 2017. Sure! He owned me about the same amount of money for our upcoming trip to Victoria, so I booked us seats using his credit card since at MVP Gold, I get access to better seats.
Off we go! Just me and the backpack…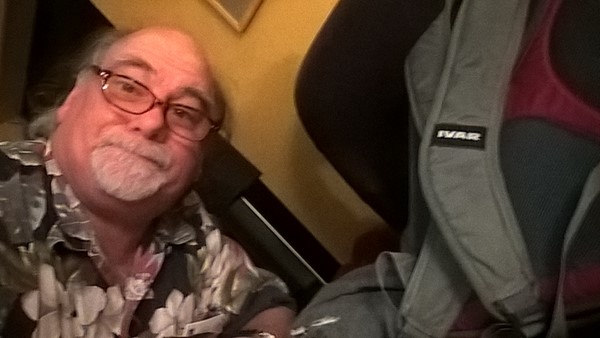 Breakfast in the Alaska Lounge between C and D concourse: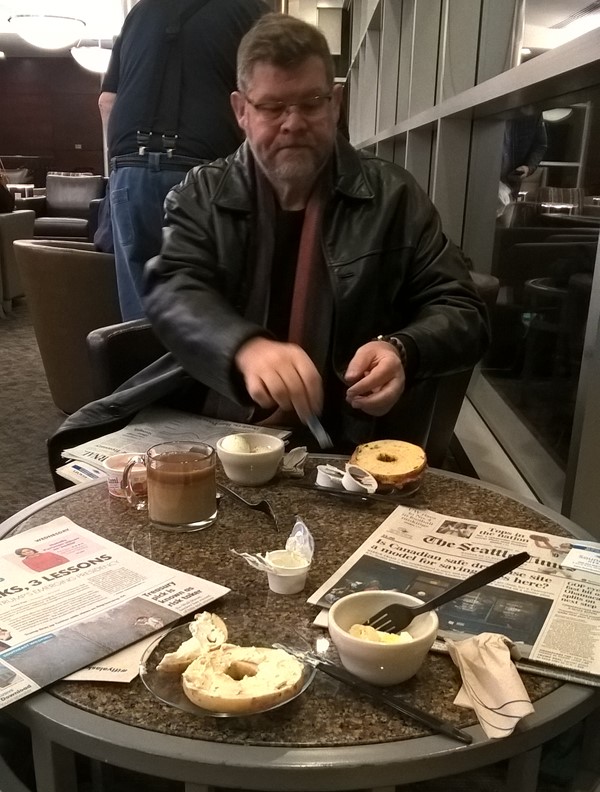 Even managed to squeeze in a cocktail in the N concourse lounge – they start serving at 6am, and our flight left at 6:40 – barely enough time!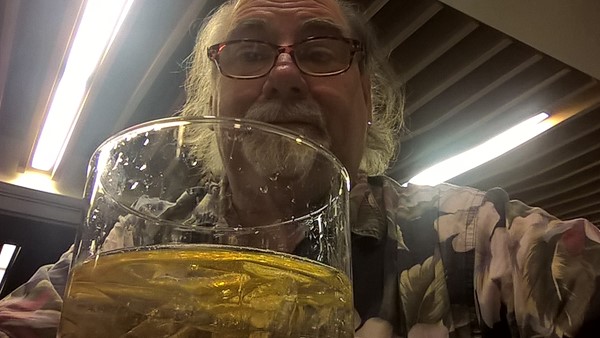 Before the free drink on the plane (once of the perks about being GOLD – drinks and chocolates)…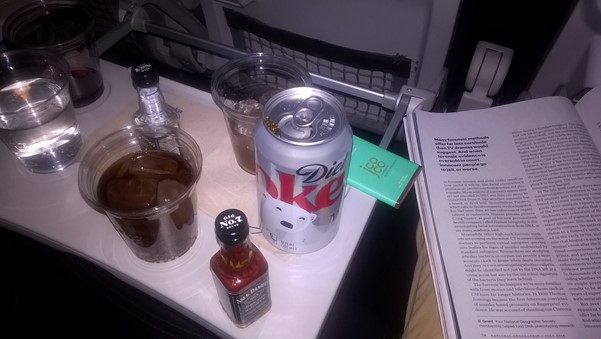 The seat next to me was ODDLY open – good thing since I'm number 32 on the upgrade list! And got a bit of a view shot, even being in the aisle seat: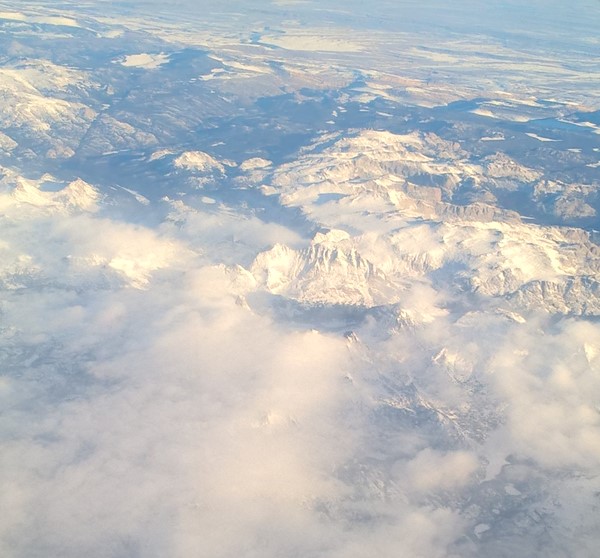 It's just a two-hour flight to Denver, and soon, we are on the train from the airport to Union Station on the new light rail service.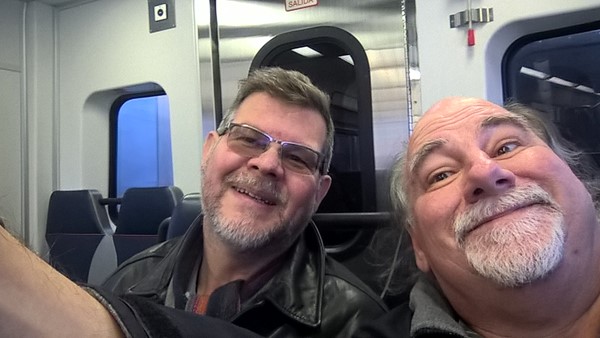 It's less than 45 minutes from the airport to the city – which is amazing since the airport is in the middle of wheat fields east of the city. But we are there – with Dan and Lisa there to meet us.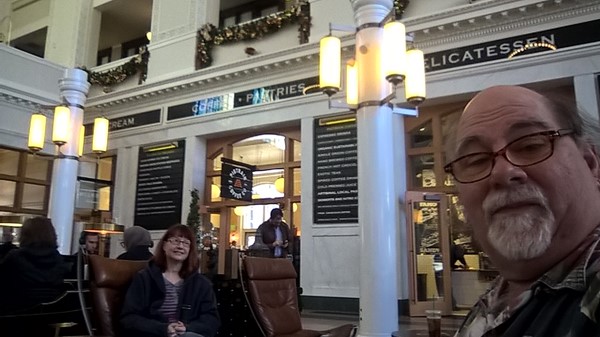 Off to lunch at Next Door…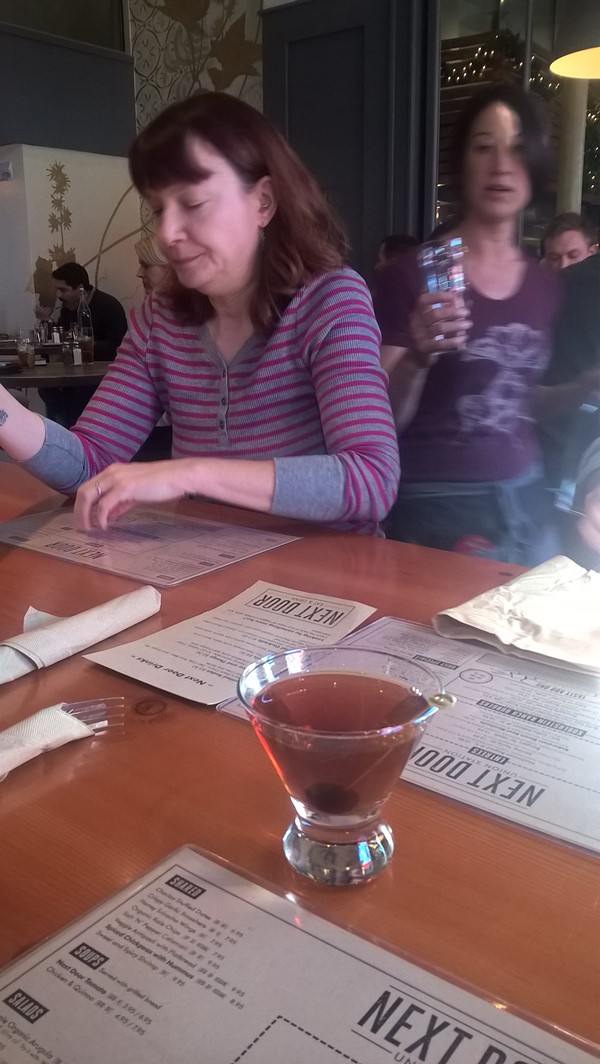 Featuring my first Manhattan of the day, complete with a Luxardo Cherry ($18 a jar at Madrona Wine Merchants). And Dan, his burger, magnetized silverware, and another shot of my Manhattan.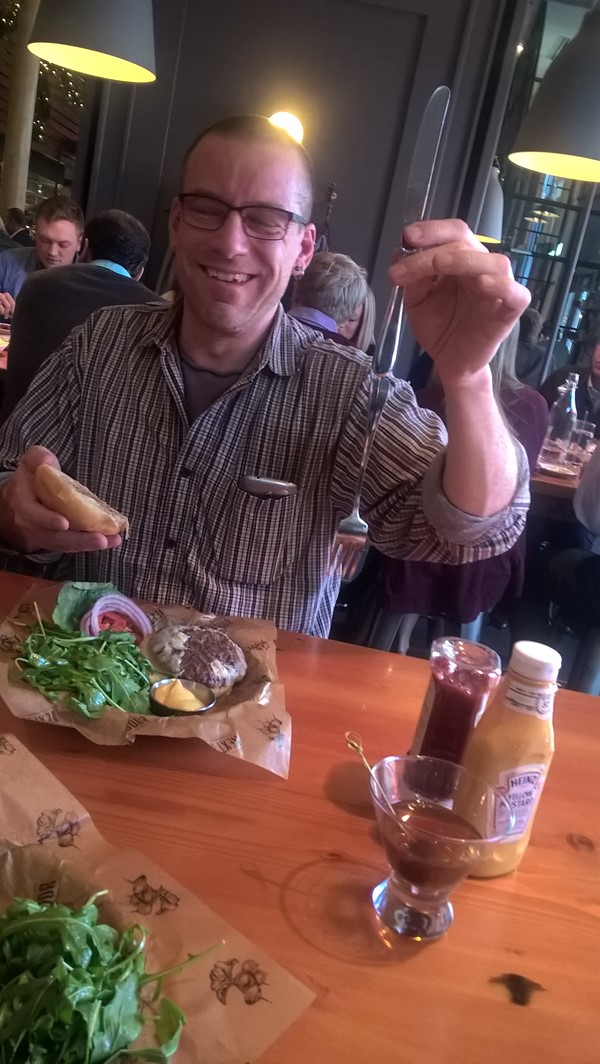 I had the burger as well, nice that it some standard with an arugula salad.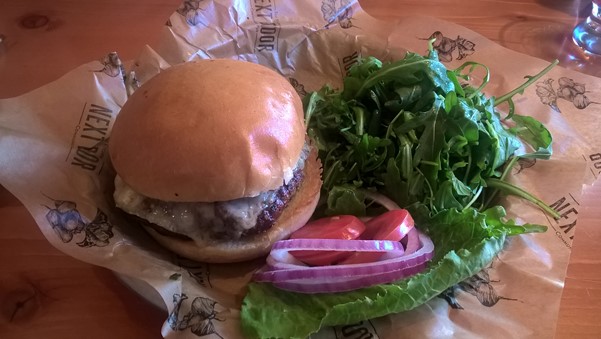 DancingBear had the meatballs over a bed of Polenta.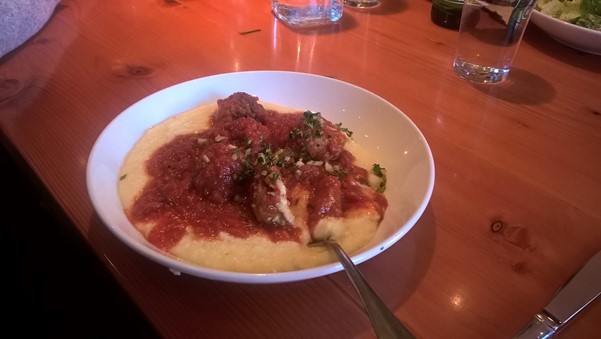 They asked Dan how he wanted his burger cooked, he said medium, they didn't ask me, so I got it medium, found it a little dry with WAY TOO MUCH salt and pepper. Lisa's Caesar also came pre-peppered, with too much, and DB's meatballs I found bland. Too bad – the last time I ate here is was good. Maybe it was just the fried pickles we had the last time.
After lunch DancingBear and I are off on a random trip to check out the US Mint since there was a Car2Go across the street from the station: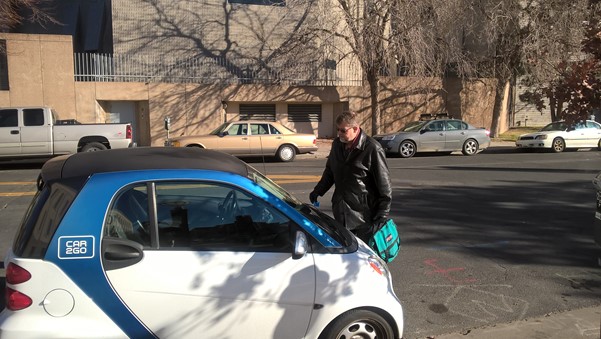 …sad thing is that we actually couldn't take the tour since I had a backpack and DB a briefcase, and they didn't have any lockers which seemed odd, but I guess I can see it from a security standpoint – but for the tour you'd have to go through a metal detector, why couldn't you put lockers beyond the metal detector and just hand-search all left bags. We did get to the gift shop – DB bought a hat (which he'd forgotten, and I found one on the 50% off rack) and some coinage as xmess presents.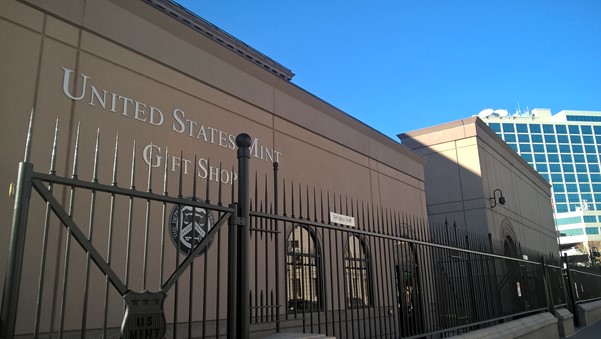 Car back to the station, our asses back in seats (FYI, it's $9 for a day pass – don't know if that would include busses as well), and off to the Admirals Club Lounge we go – as an Alaska Lounge member (formerly known as The Board Room before the rebranding this fall), I get into all the Admirals Club locations that aren't the Arrivals Lounges – if I'm on an Alaska or American ticket.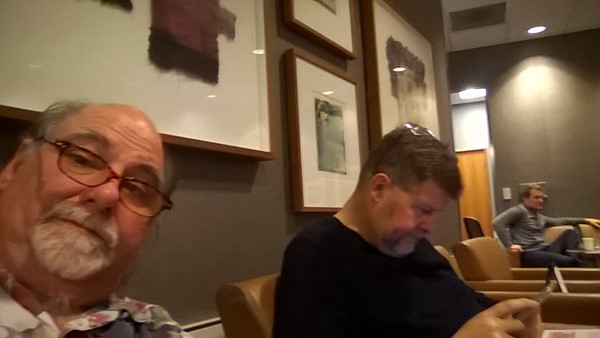 We were in the "quiet room" with cell phones prohibited – we only had THREE people who thought that didn't apply to them. They really need to make the signage more prominent.
Managed to AGAIN get the seat open next to me on the way home as I was number 22 on the upgrade list. But in the end, DancingBear gets MVP, I get a few more miles, all is good.
[217.4]