Rache and I are headed to Peru – Lima for me, Lima and Cusco (and more) for Rache – so off to the airport we go, after a lovely meal at St. Clouds, next to the shop: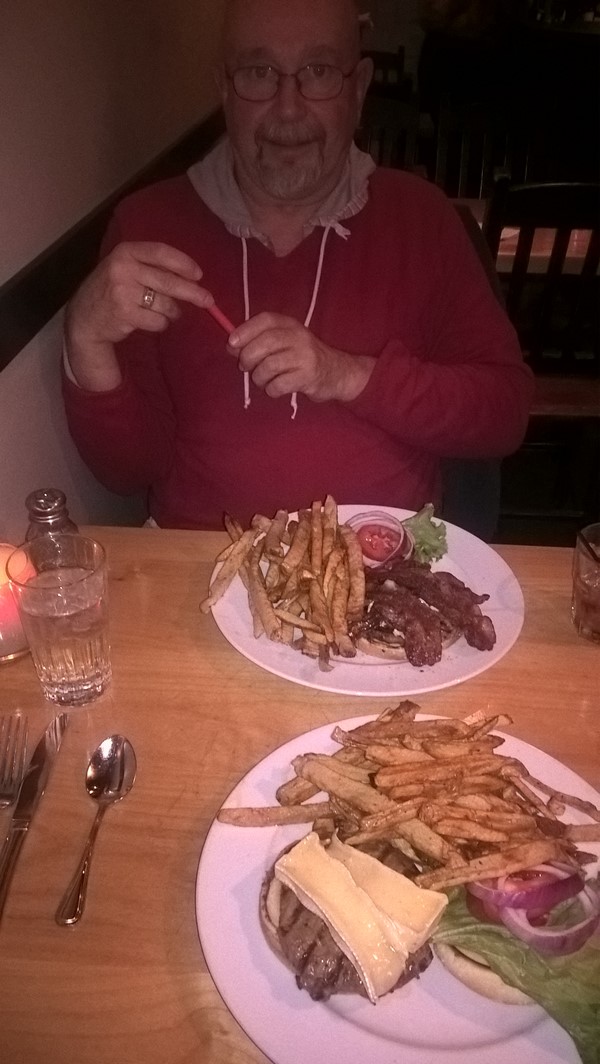 Did I mention that we had just finished a late-running Champagne Tasting (at the shop as well)?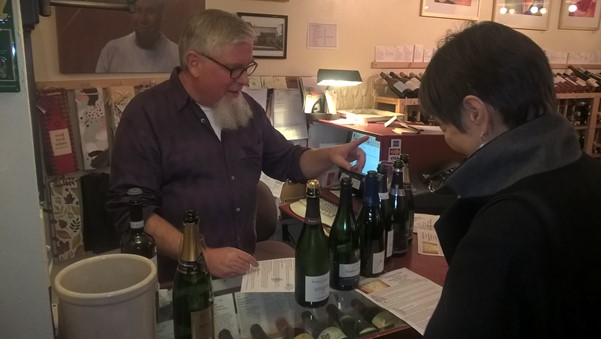 We were in FINE spirits by the time we hit the airport – and I discovered the new kiosk in D concourse – you can get ebooks from the King County Library – at the airport!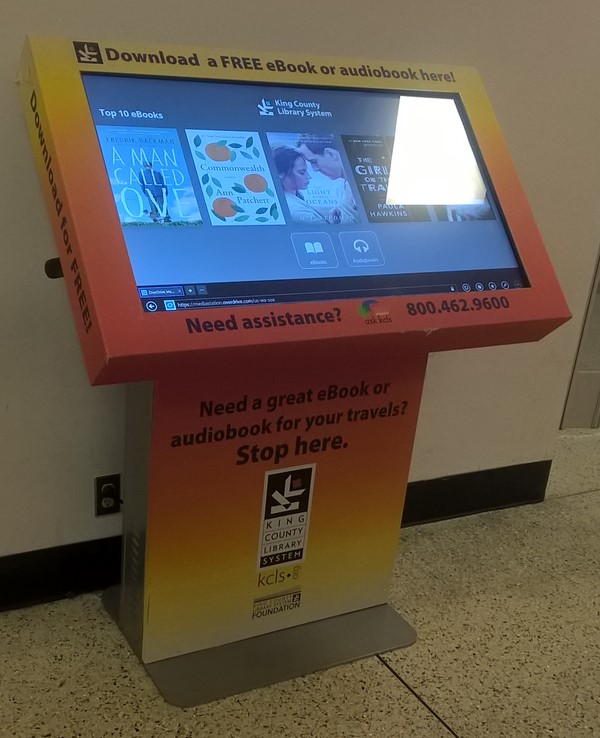 Pretty cool if you ask me, but no time for books – we are off to the lounge!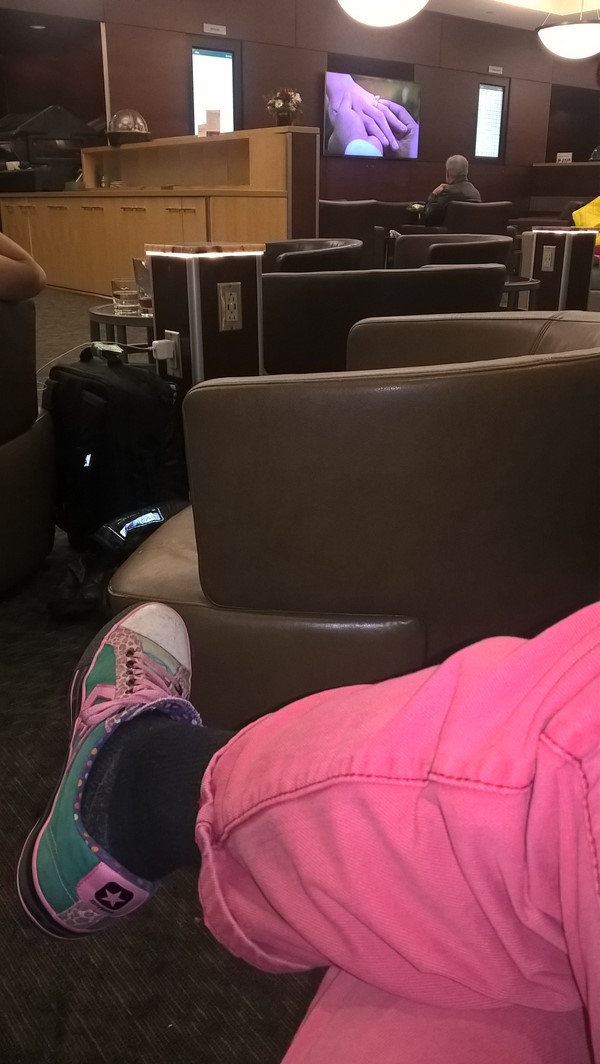 I'm all dressed up for First Class:
Rache in the back for half the miles I used – and he had three seats to himself. And he sleeps on flights, I stay up, watch movies, and drink: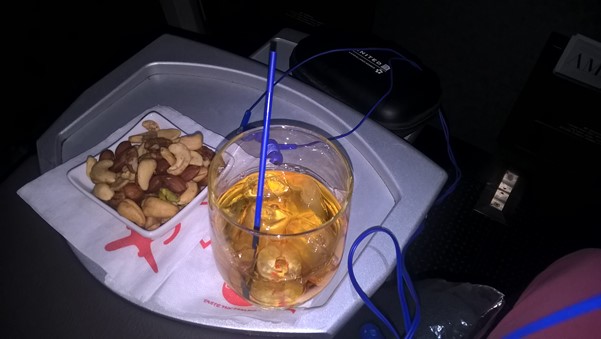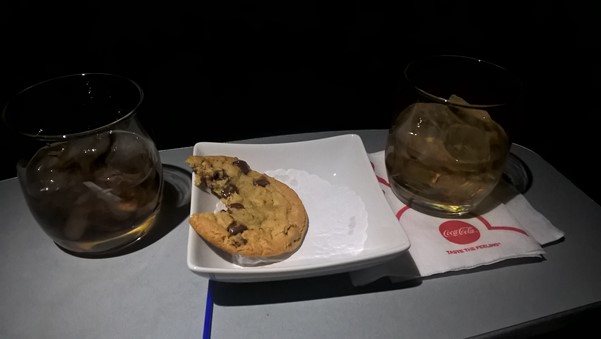 This is a LONG trip – Seattle to Dallas redeye, Dallas to Miami morning flight, Miami to Lima after that.
Got a really nice surprise on the DFW-MIA flight – it was a Boeing 777-200 on a domestic route…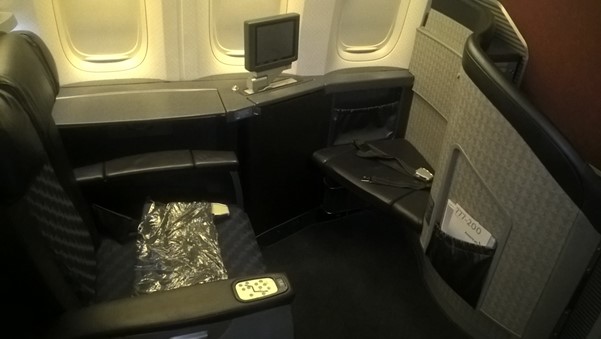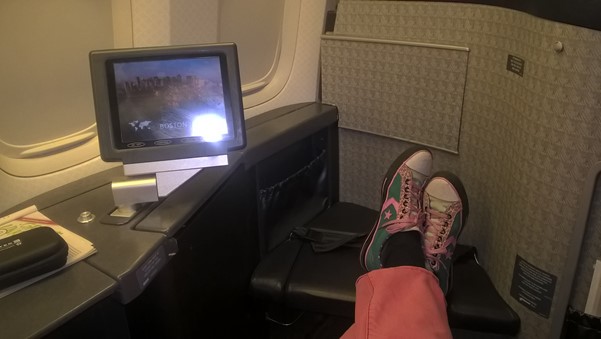 Even Rache got a Business Class seat…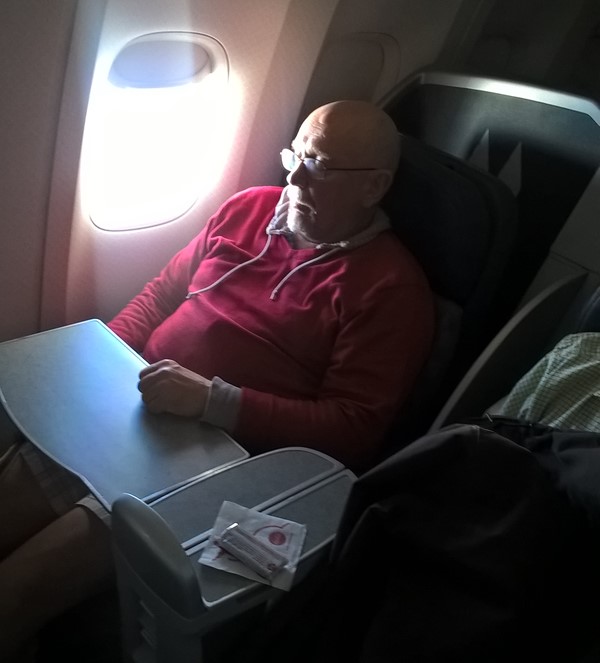 But alas, no food in the back…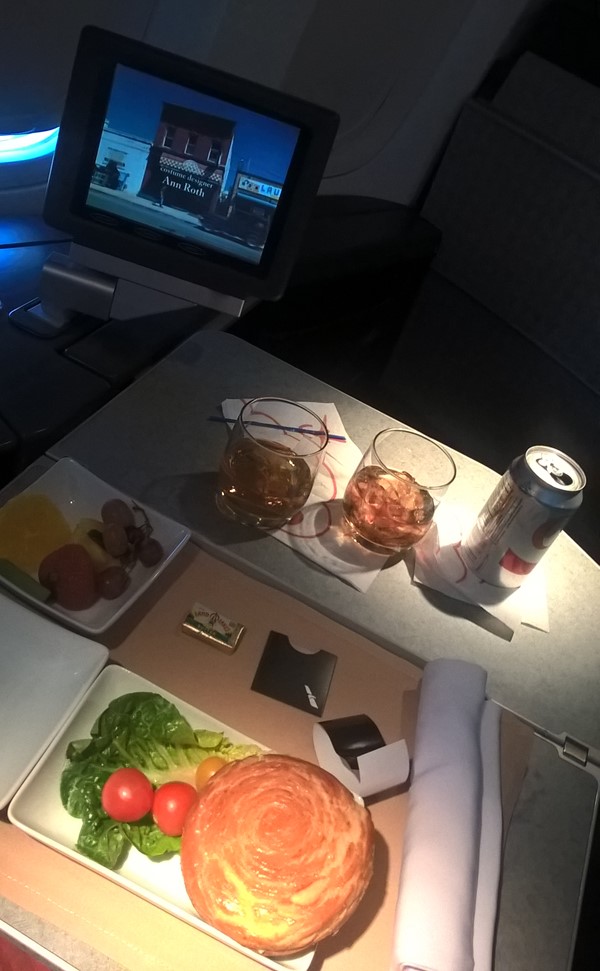 Wish that this was my aircraft for the next leg – alas, it's an old-style 767-300 with tight business class seating as noticed by tightness of the shared middle armrest.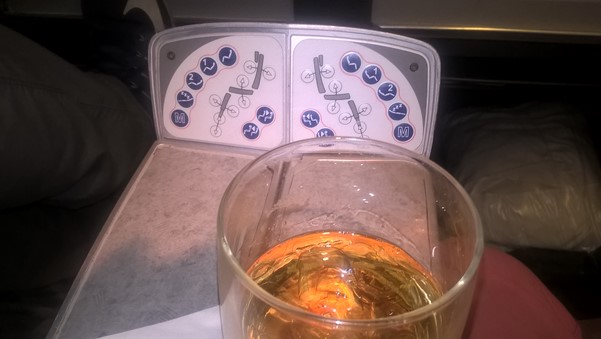 But the food was plentiful even in the dreaded window seat (which also illustrates the crampedness of these old seats: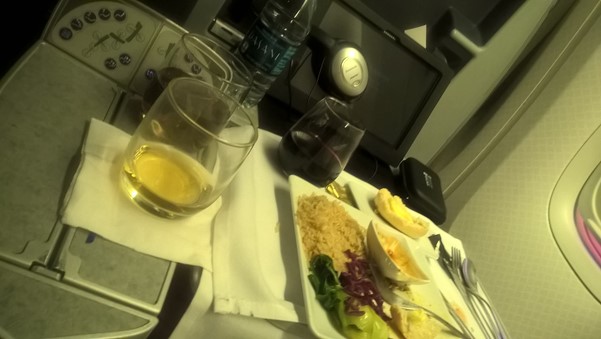 The big meal: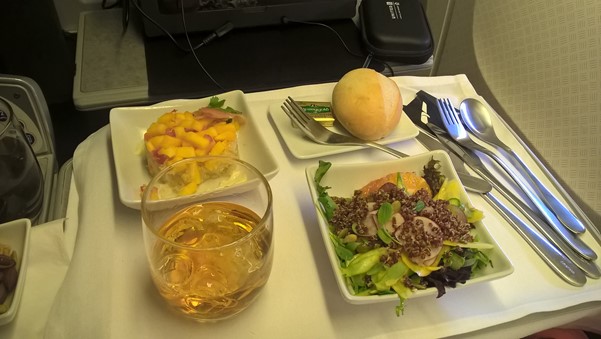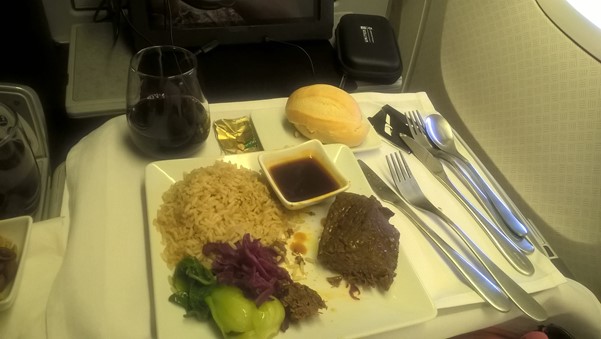 The little meal before landing: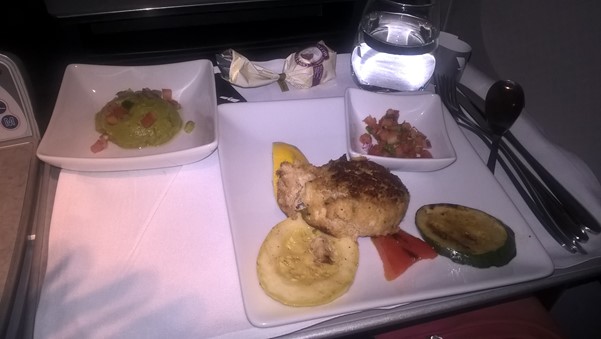 Yep, life is hard.
Arrived into Lima around 9:30pm (yes, a LONG flight day), got through immigration/customs, and even located our driver, Eddy, for the ride to the hotel.
As for the hotel, the Wyndham Costa del Sol, it's definitely nice. Here is the lobby area: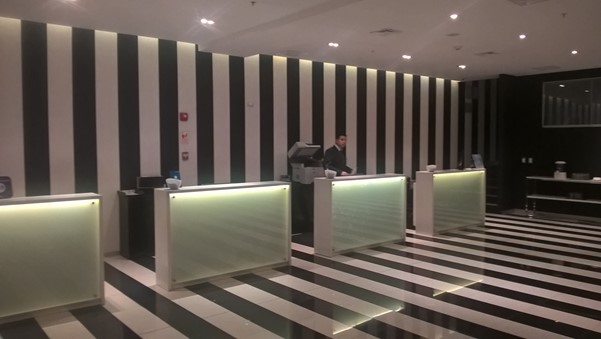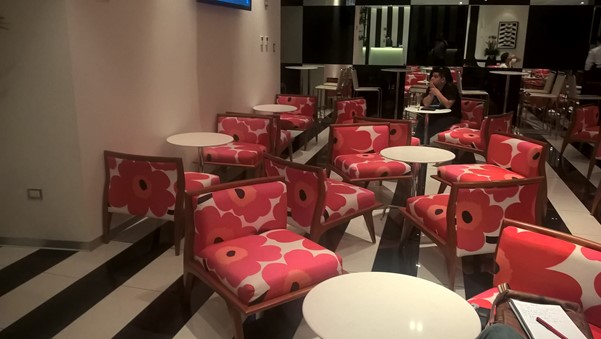 And the room I booked for the walk-in shower – was one of the larger ones on the property: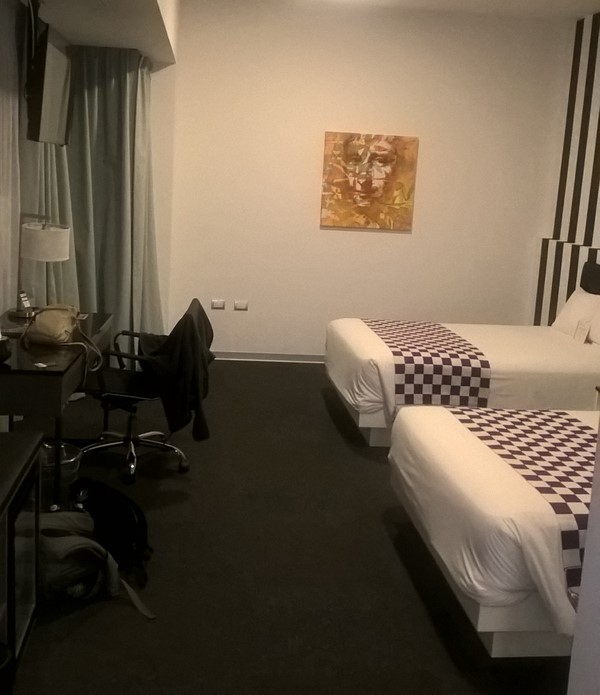 With a good daytime view, with the ocean in the distance to the right: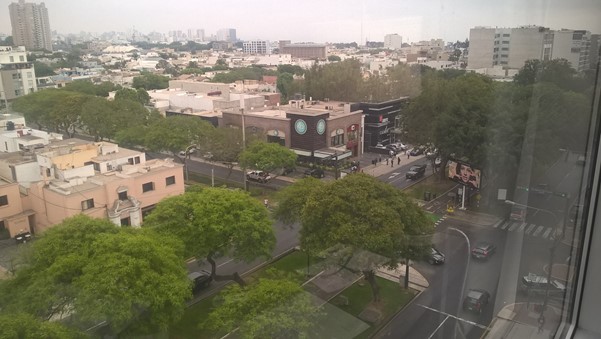 Rache was hungry so he popped down to Paprika – the onsite restaurant which turned out to be amazingly good – even the bread presentation: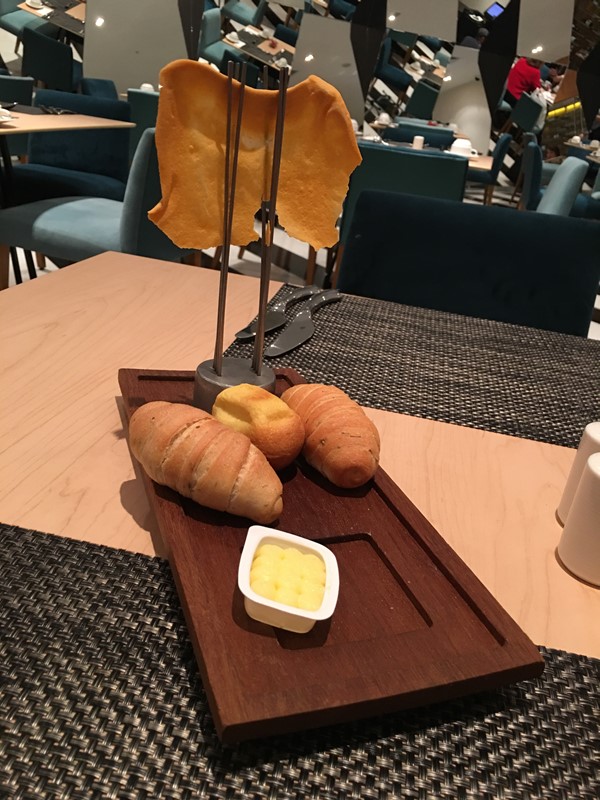 Of course, by the time he got back up to the room, I was hungry and ordered the ceviche from room service: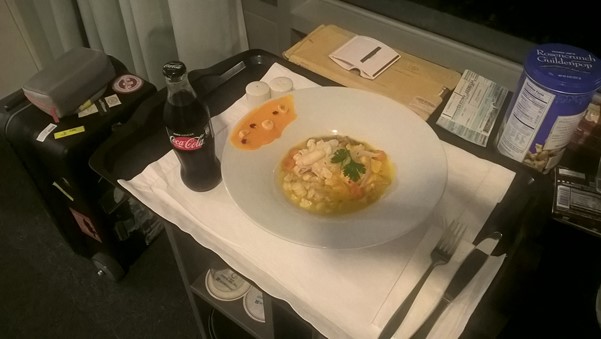 BEST room service food EVER!
Eventually sleep called me, hours after it called Rache –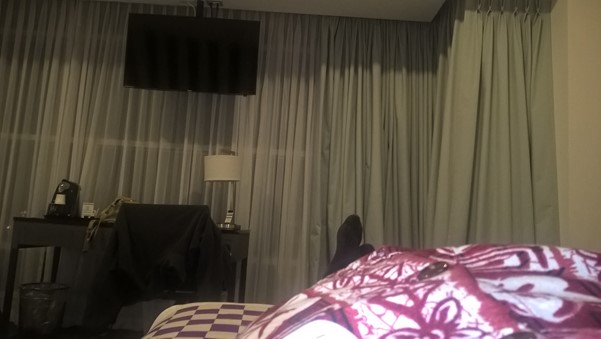 Off to explore the city tomorrow.
[? ? ?]