Rache was up early and exploring, I was in bed snoring peacefully after returning from breakfast (never waste a free meal).
Once I was up, we headed in the opposite direction that Rache went earlier – in search of a place to have lunch. No, we didn't eat here: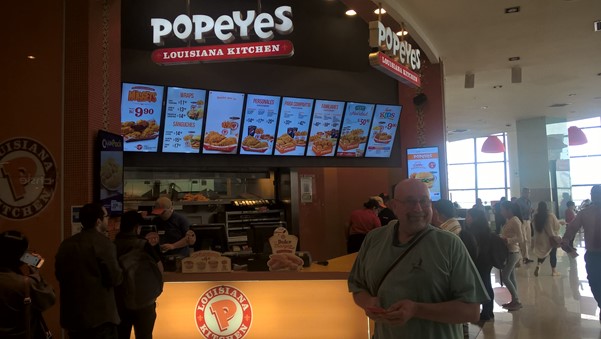 Nor McDonalds, KFC, TGIFridays – all at a mall a dozen blocks from the hotel. We wanted a little more local flavor, even though it was probably a chain restaurant as well, but at least it was a Peruvian chain: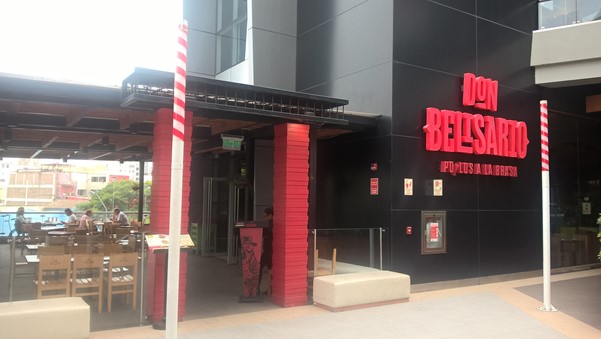 Starting a theme of this trip – Pisco Sours all around!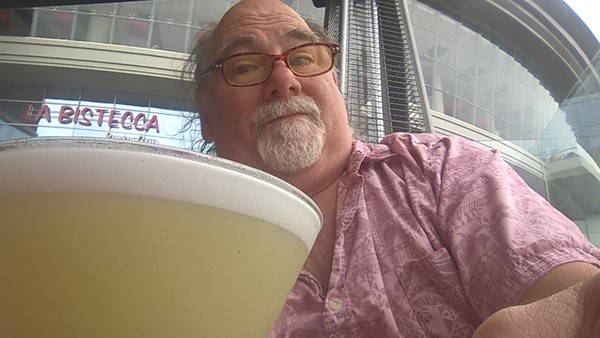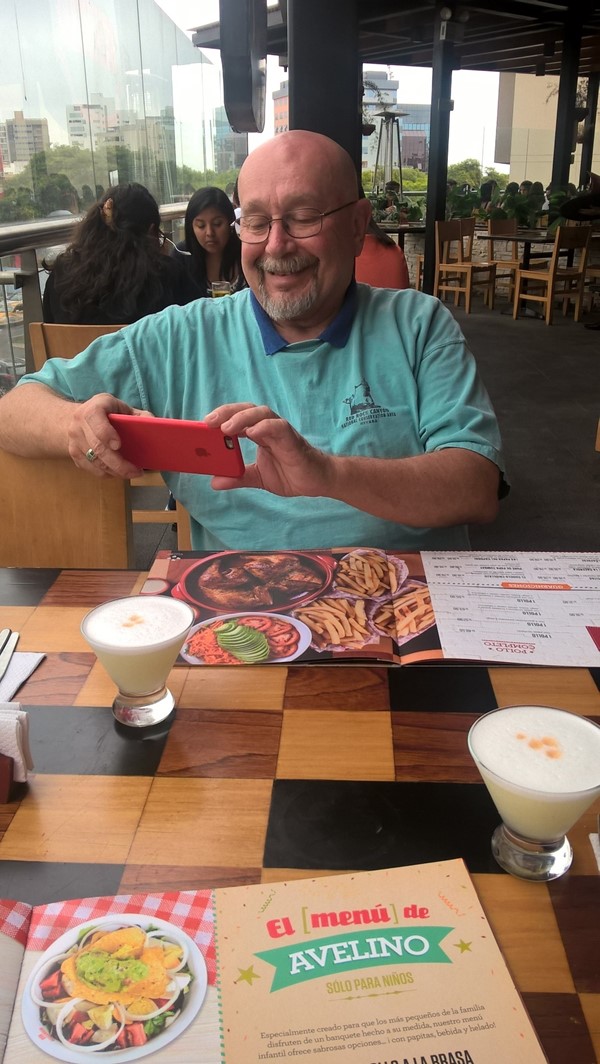 Since it was a chicken place, you'd best order the chicken! Rache had the half chicken with two sides, I had the quarter chicken with one side, which also came with a salad: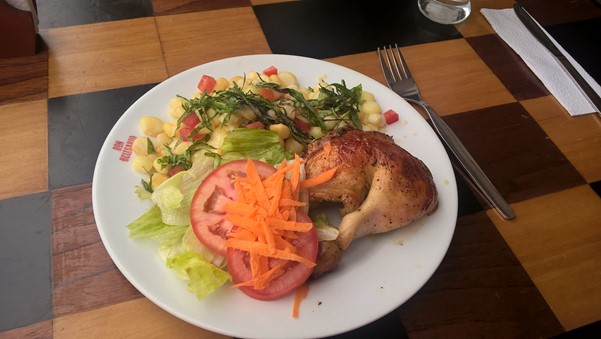 It was funny to pointing to the part I wanted – thigh, not boob. My side was a lovely corn salad. And now for round two of drinks – this one had passion flower juice in it: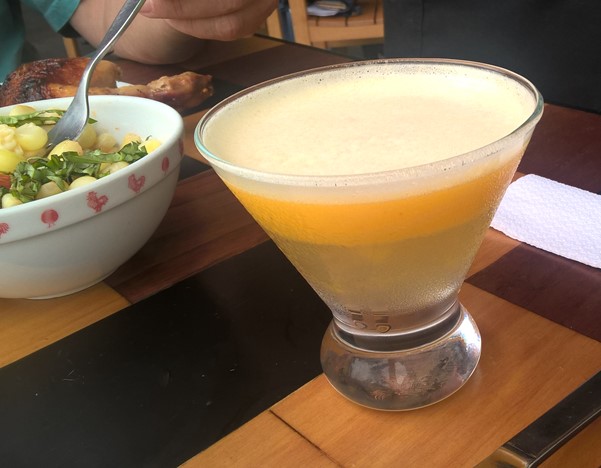 And you get a bit of a better shot of the corn salad in that shot. Witnessed one of those "birthday" staff-sung songs: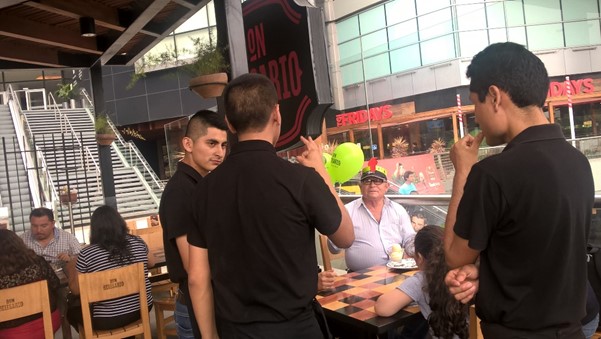 I photobombed a cute guy while Rache was taking a video of the song: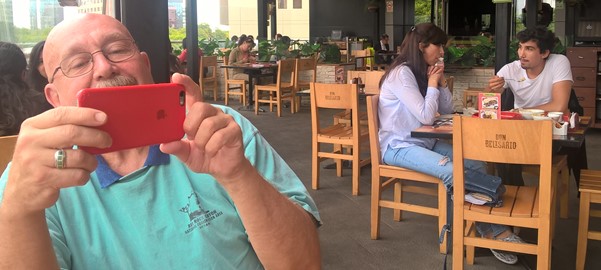 Mind you, this restaurant was on the edge of a block square mall, all decked out for xMess: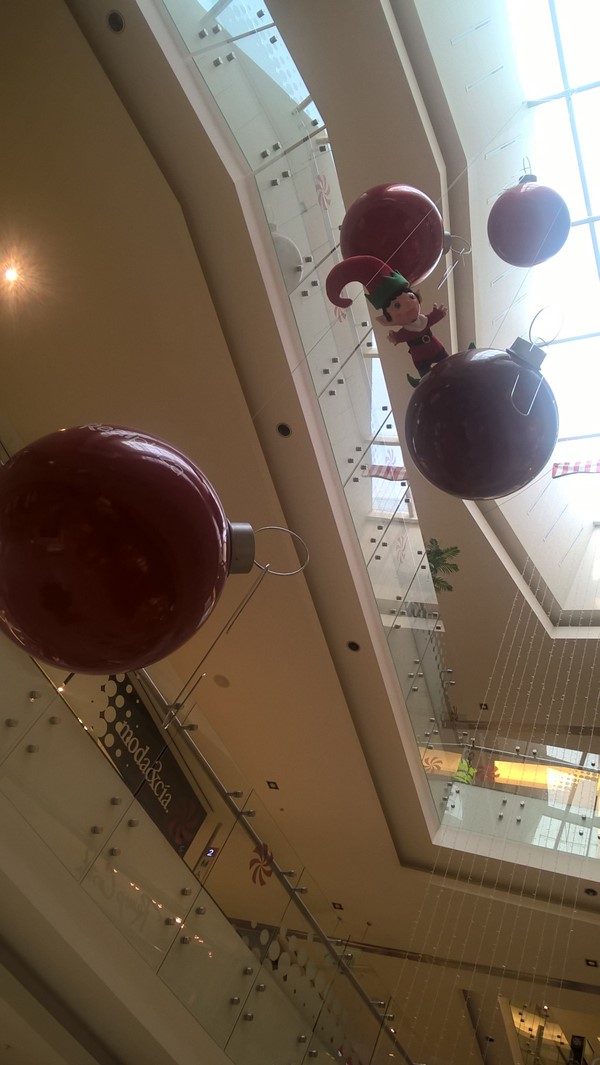 Complete with a grocery store on the bottom floor where I stocked up on some Inca Cola – a "color not found in nature" "cola".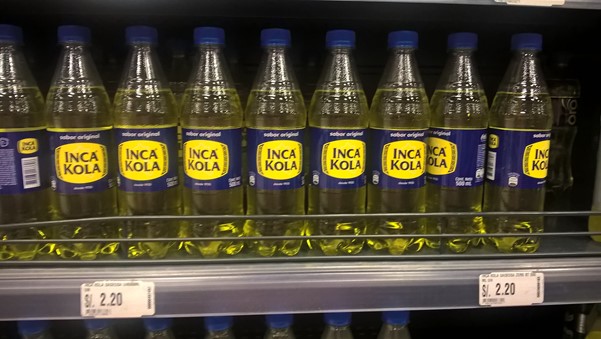 And pre-boxed Christmas baskets – if you look closely, I'm not sure why Corn Flakes would be in a box that also had sparkling wine: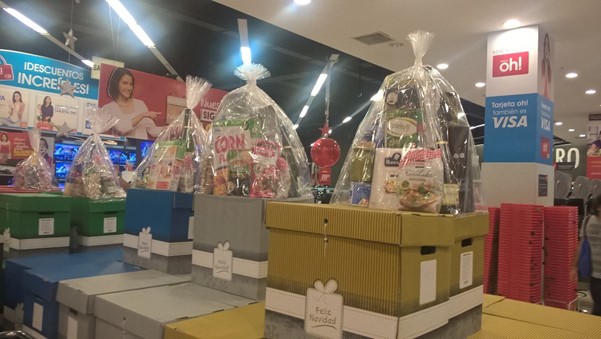 Back in the room, it was time for cocktails!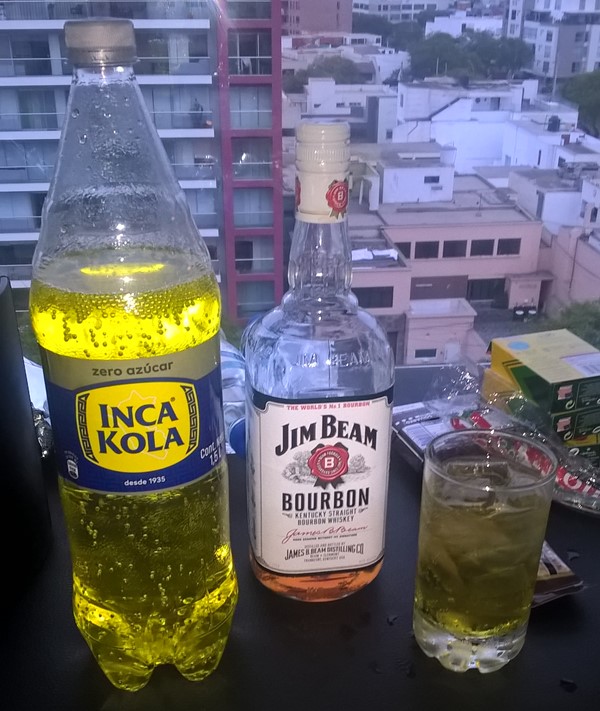 Followed by a nap before we headed out to look for dinner – some Lima street scene photos: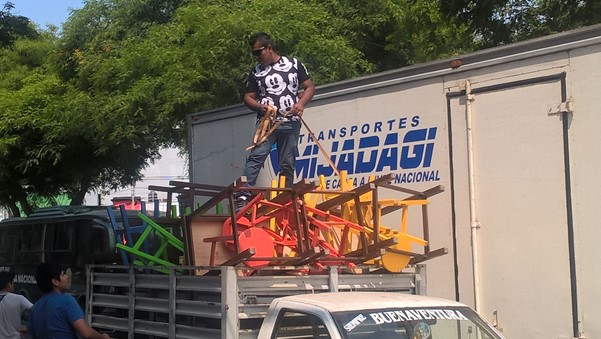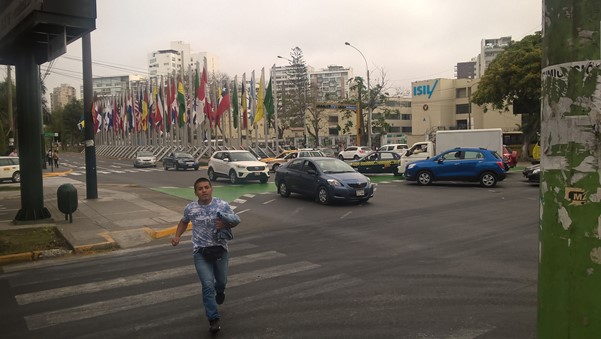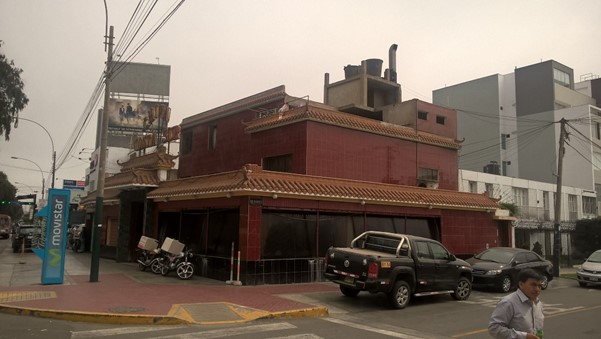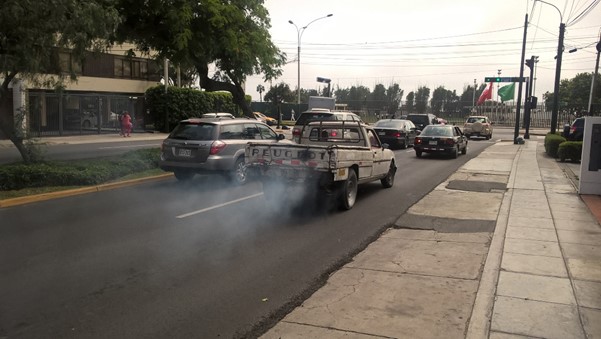 With US restaurants everywhere – this corner gas station had a KFC, a Burger King, and a Dunkin' Donuts (along with Mr. Sushi and a couple of others):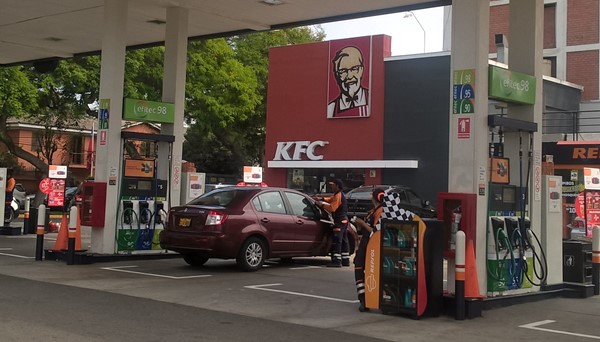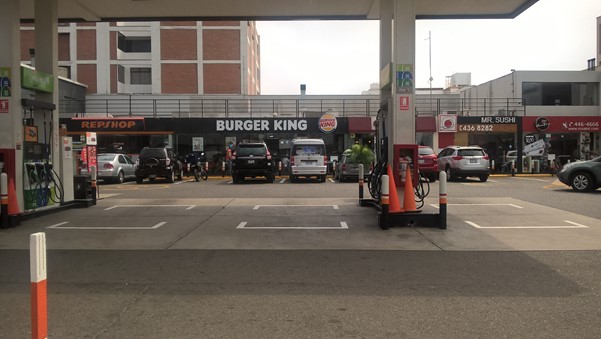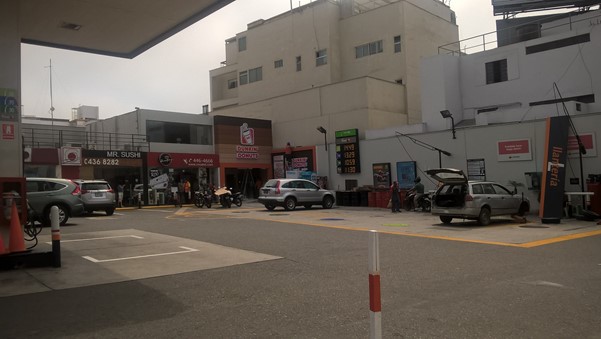 Then we move onto bugs on the street…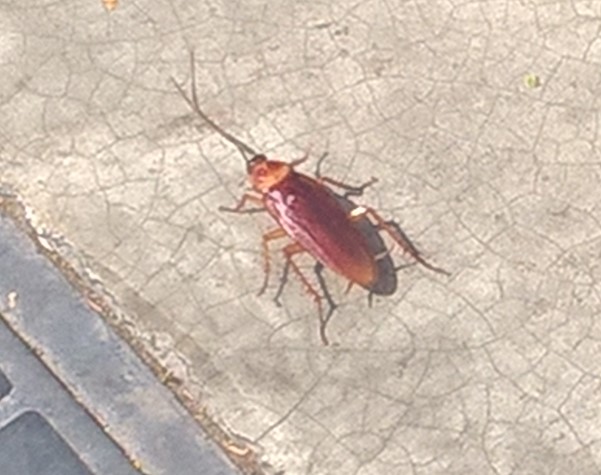 And fishes that eat the dead skin off your feet. My curious as to why Santa Claus is hanging from the office window….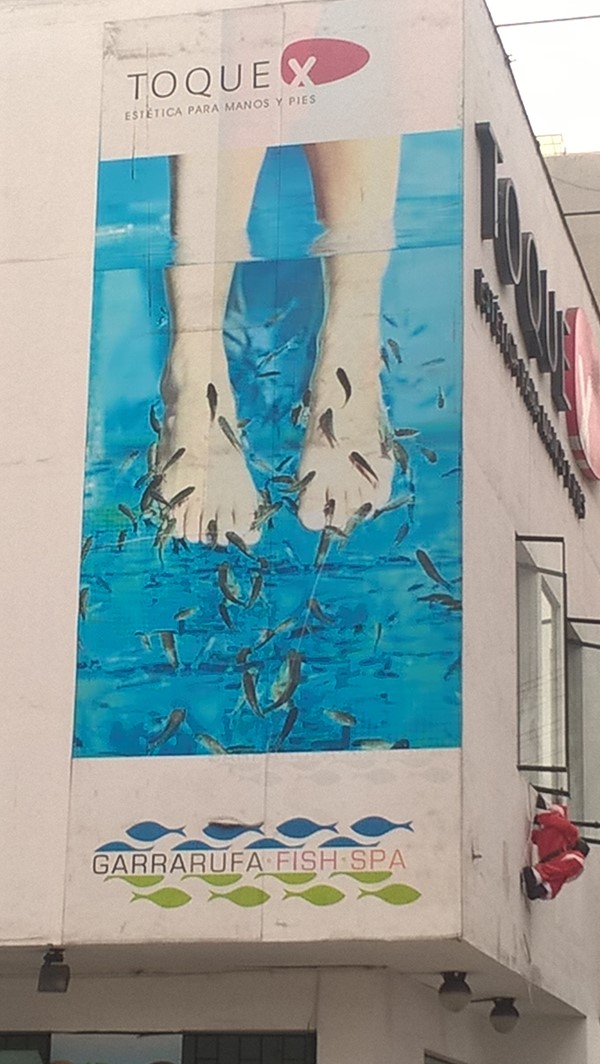 And just so you don't get the idea that Lima is totally safe – this is a big business in the city – laminating windows: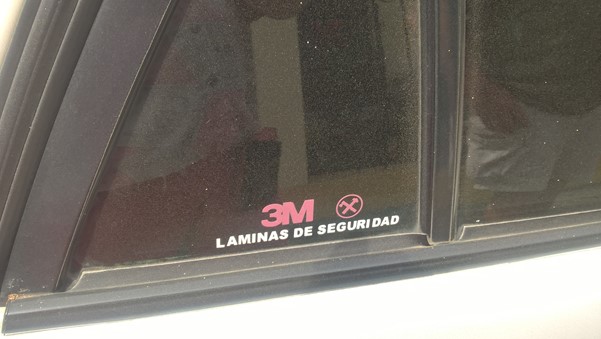 Eventually we wondered out for dinner – guess we should have looked on our phones, but ended up back at the hotel restaurant (Paprika) for dinner.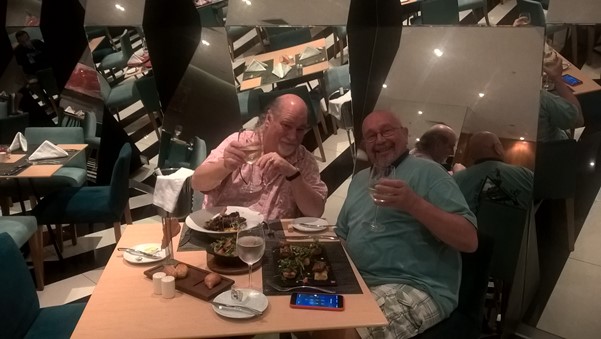 There are odd-angled mirrors in the background so it looks like a funhouse dinner – and it was a fun dinner, and excellent! Rache had the twice braised sweetbreads (that's brains you know):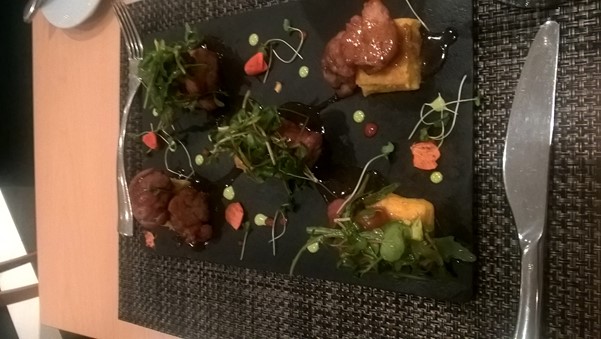 While I had the lamb shanks: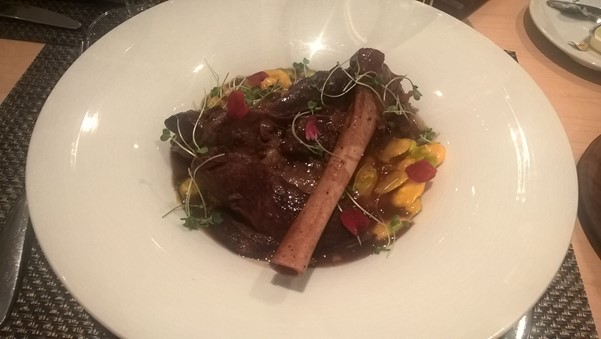 Part of my mission on this trip is to try Peruvian wines – so here is bottle number one: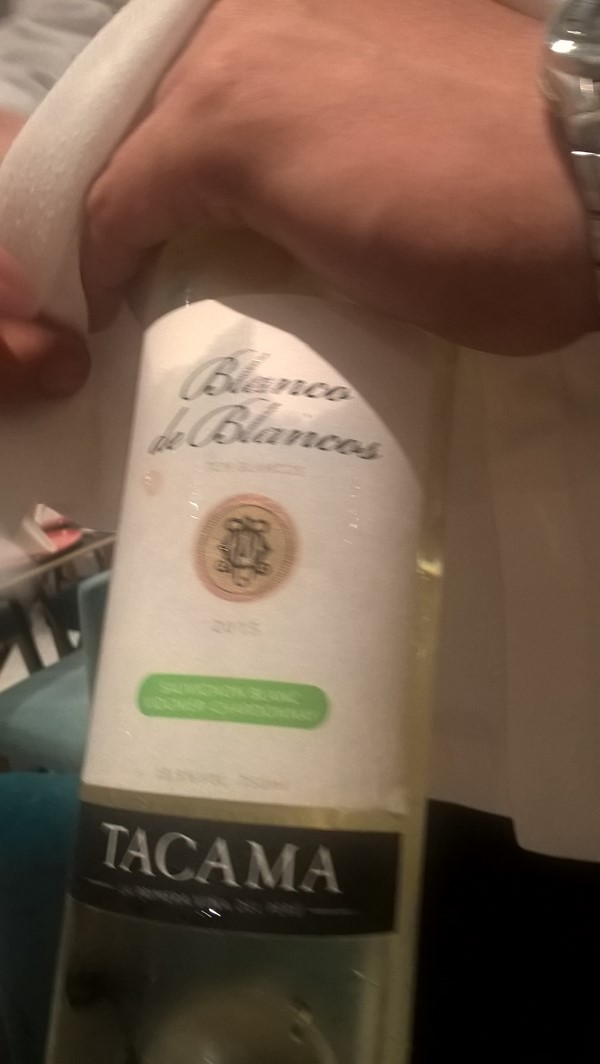 It's a delightful blend of Sauvignon Blanc, Viognier, Chardonnay.
Definitely got our 10,000 steps in today! We will sleep well tonight.
[? ? ?]