One of the things about travelling with Rache is his LUST for experience. Leaves me in the dust.
Another day, another whirlwind. But, on a light note, I forgot something from yesterday – apparently, in Lima, you can get children made to order: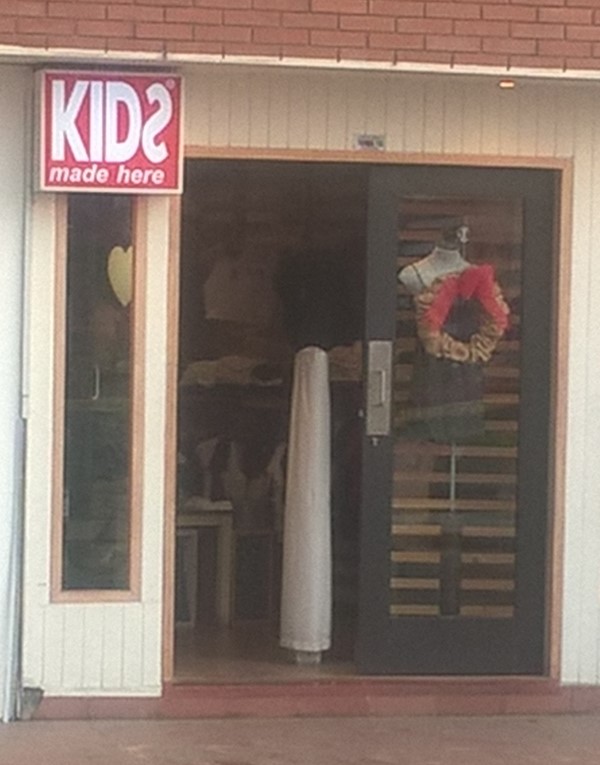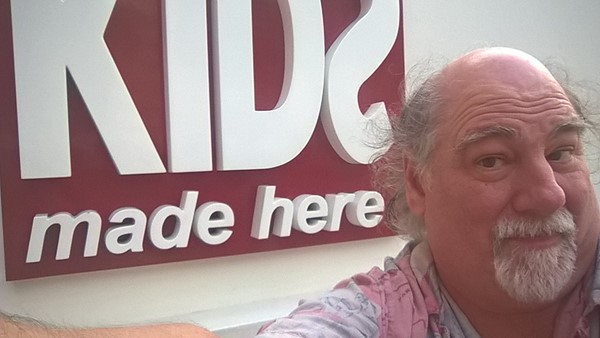 I do need someone to clean the toilet's, vacuum, make the beds – do kids do that these days?
But, I digress – I'm up early because Edwardo (our airport driver) is back at the hotel this morning at 10am for a five+ hour tour ($18 USD per hour). Thank you Rache for pulling this off (aka making this happen).
First stop is breakfast…the meal that I never miss if it's free: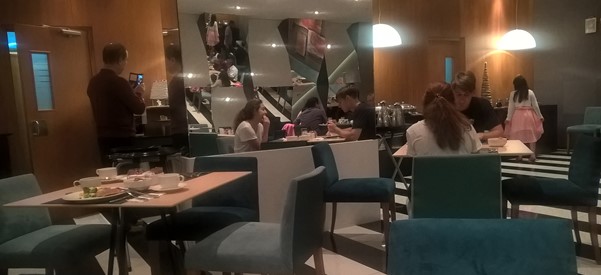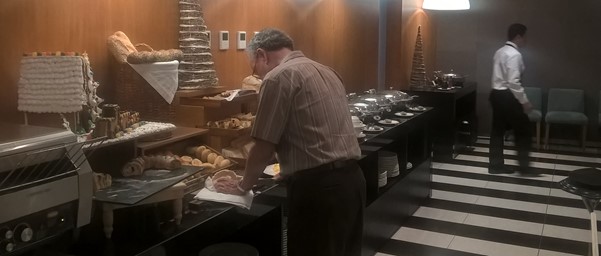 Next up is some ruins (Huaca Pucllana) …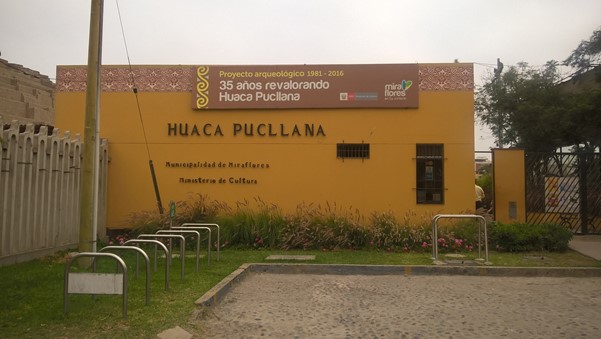 Unique in that they are in the middle of a thriving city. Off on a tour go we.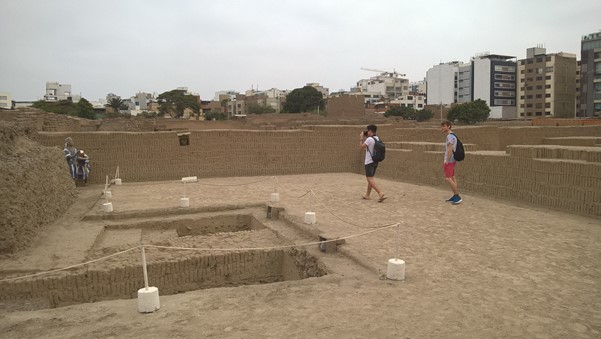 Seriously, IN THE MIDDLE of a mega-city. This….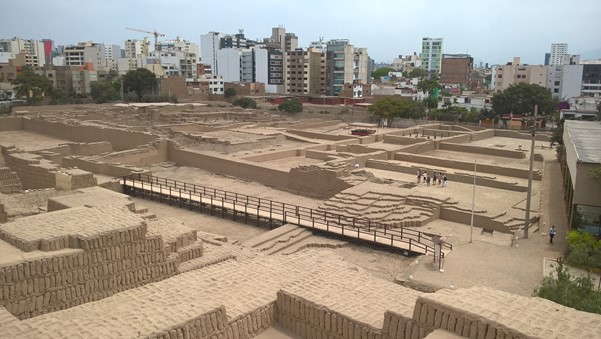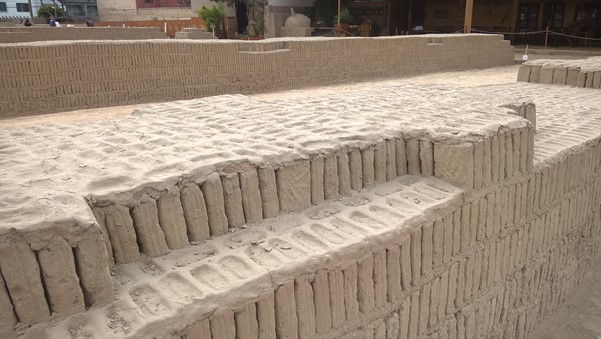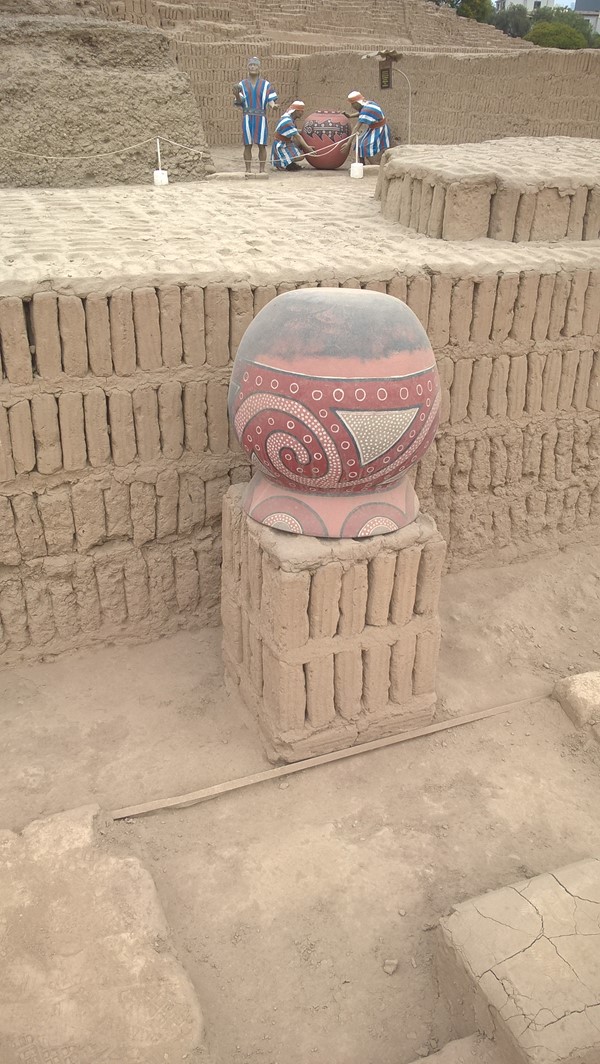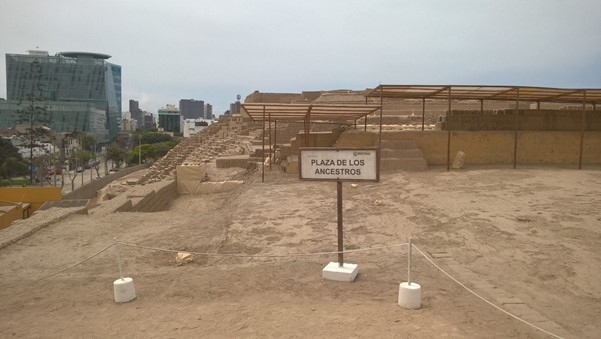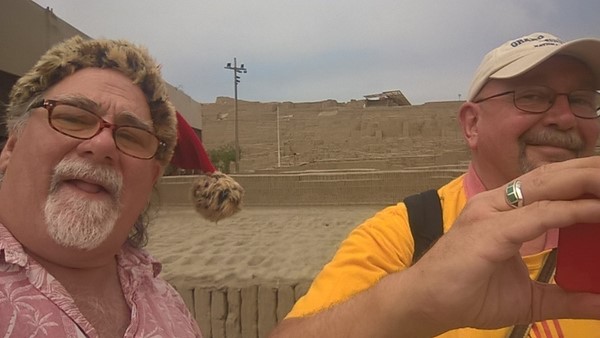 Including Death Rooms of the Tumba Wari: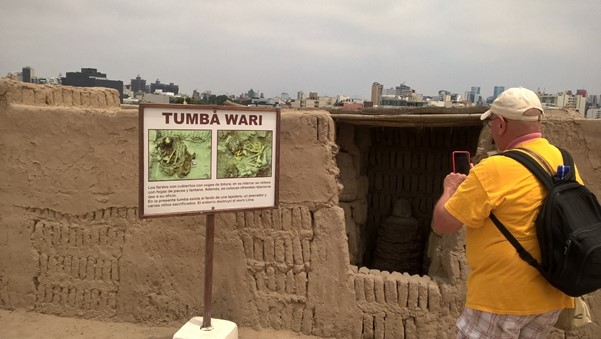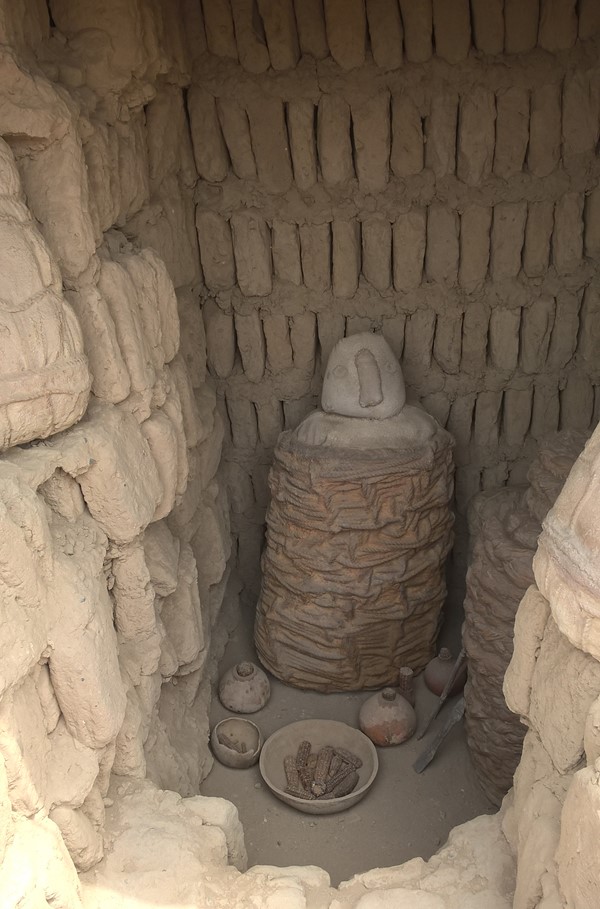 FYI – days later I realized I got a sunburned nose from those hours of "cloudy" days.
Ruins done – onto the Capital Square (guessing there is a more official name). Edwardo dropped us close by with a pickup time.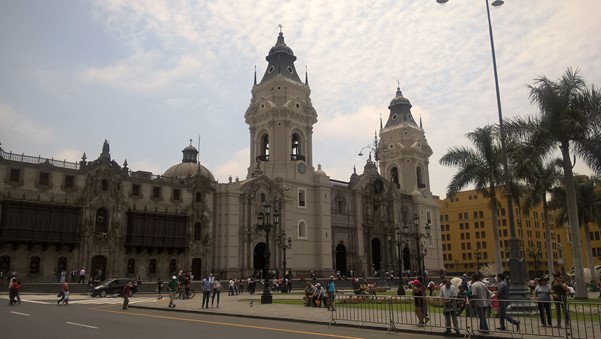 What we realized about that crowd gathering is that they were gathering for the changing of the guard – which I have a little video clip:
WOW – but there is more to see, next up is the Cathedral, where we get an English language tour…
Of the catacombs…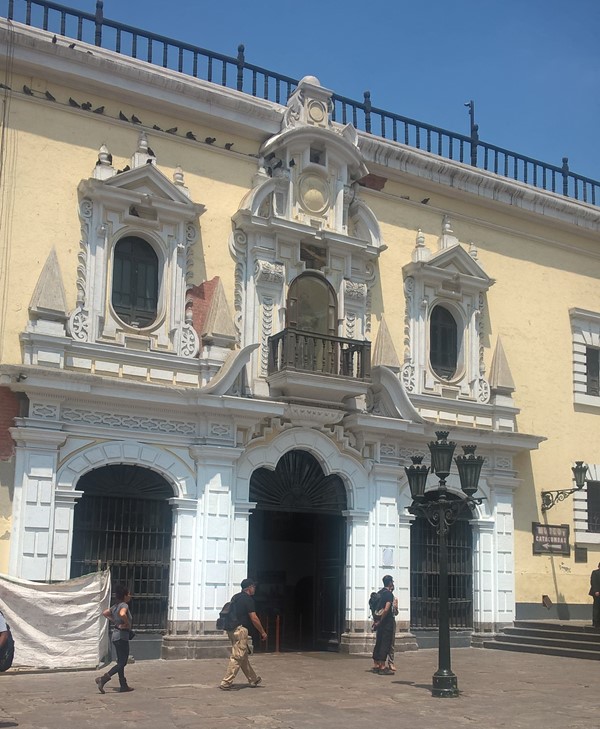 There are no photographs permitted, BUT, our guide let us take this shot of dead bones…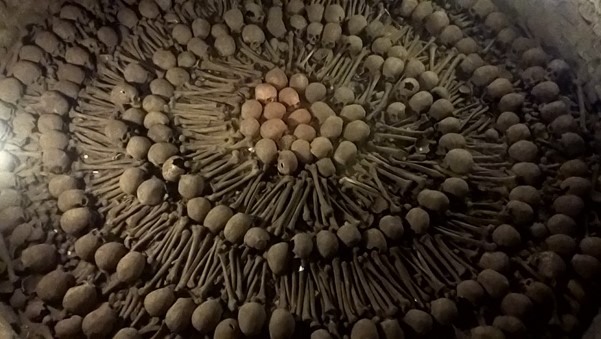 WOW – again, I amazed. And more amazed by the by procession out of the church: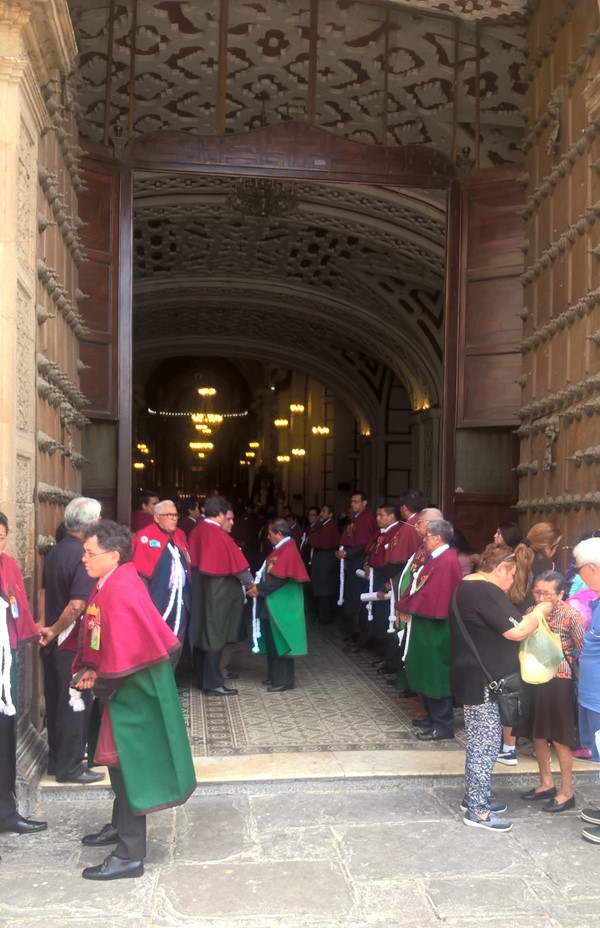 For those interested, we were out and about on a holiday, The Feast of The Immaculate Conception.
It's odd that when I owned an ex-church on Lopez Island, I installed a massive carving of St. Rose of Lima at the entrance. I got it (and shipped it two-day air – because it was a cheap as the two-week rate) from Dan when he lived in St. Pete who salvaged it from a bar that was being remodeled.
It took a while to track down an image of it – but apparently, I have TONS of archived project files, and it was part of the first Great Art Party to support Floating Bridge Press here in Seattle. And it was in the catalog, AND I had the files:
Which means that I also had the description – which you should note the SIZE and WEIGHT of the Saint:
St. Rose of Lima
Carved and painted wood, costume jewelry, feather boa, sequin shoes. 80″h x 63″w x 20″d
This St. Rose of Lima statue was rescued from a bar in St. Petersburg, Florida in 2002 and reinstalled at the Lopez Sanctuary on Lopez Island Washington. St. Rose is the patron saint of Latin America, florists, and embroiderers. This life-sized statue weighing 300 pounds breaks down into 4 segments.

Now imagine me flying to Florida, heading to Home Depot, building a crate, and arranging to ship that beast back to Seattle!
But I digress….
Soon we are in the old train station (turned library) …
On the way out, Rache, who totally connects with the kids, and ends up being interviewed by students working on their English: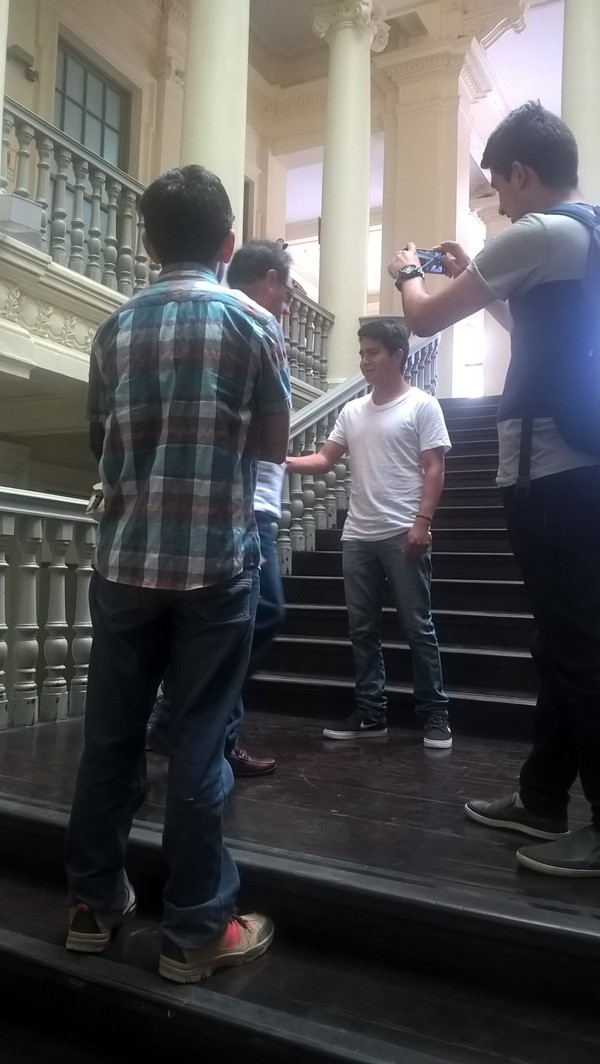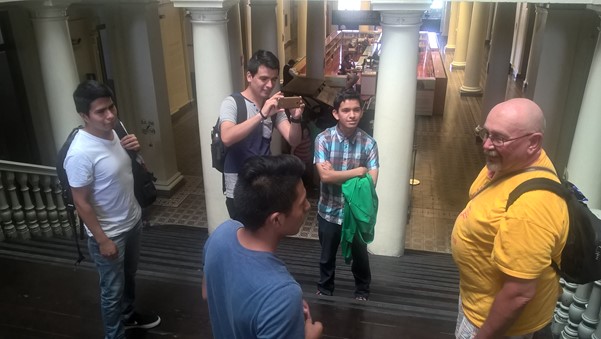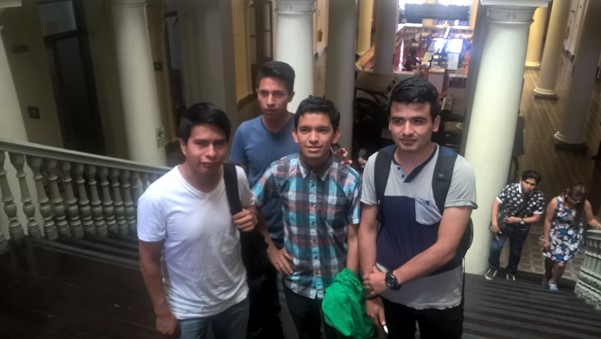 What intrigued me was this old printing press: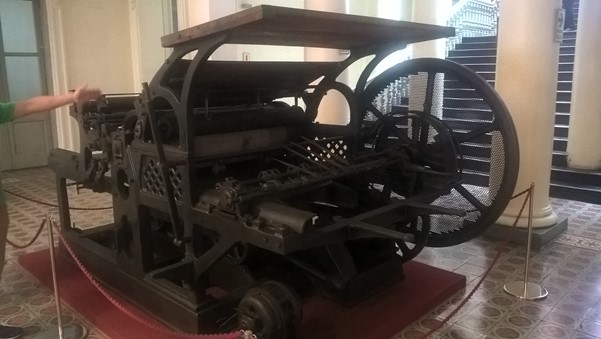 And look – Peruvian Anonymous knitted hats! Looking at this photo, I should have bought a PILE of these!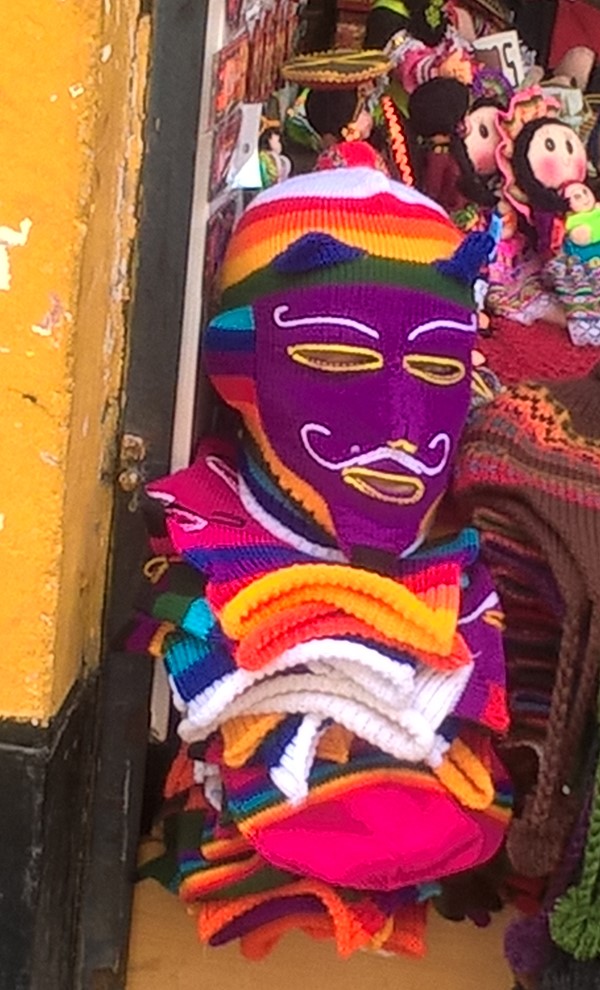 Maybe I'll contact Rosa and see if she can get me some before she leaves town headed to the US Virgin Islands for her next assignment.
But I digress…LUNCH TIME! We asked Edwardo to find us a nice place for lunch – and he took us to El Bolivariano: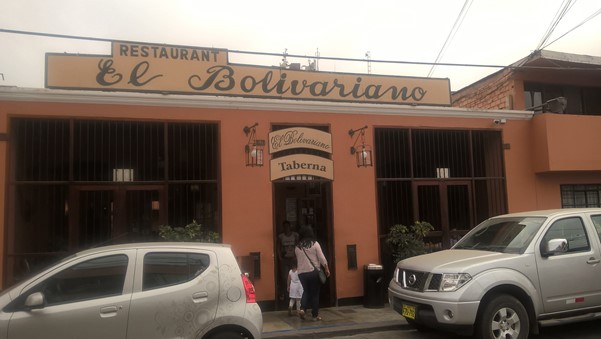 Where we sat outside just off the street…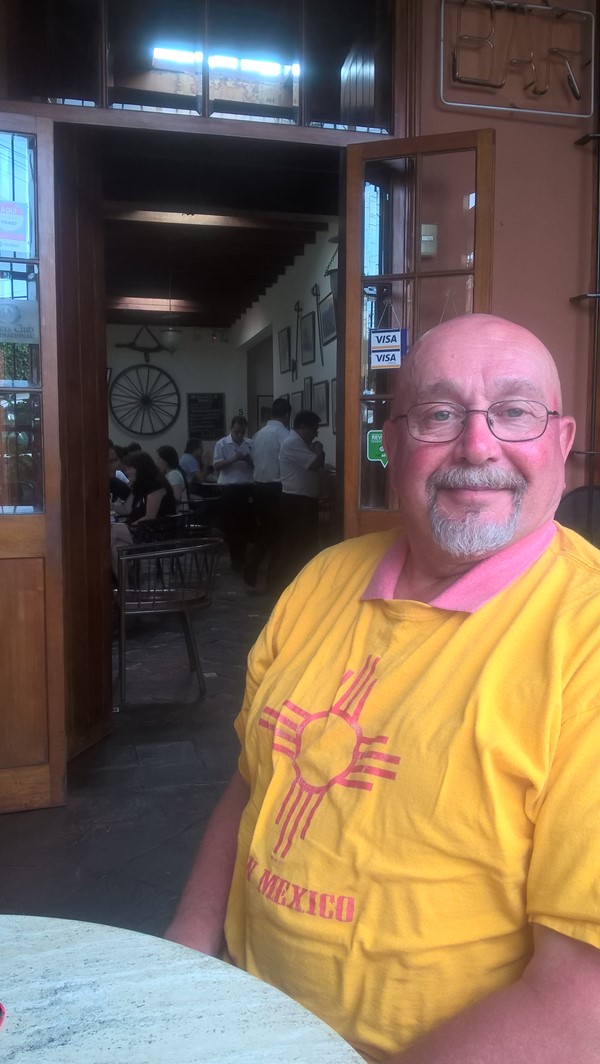 What I didn't realize until I went to the loo was exactly how HUGE the restaurant really was: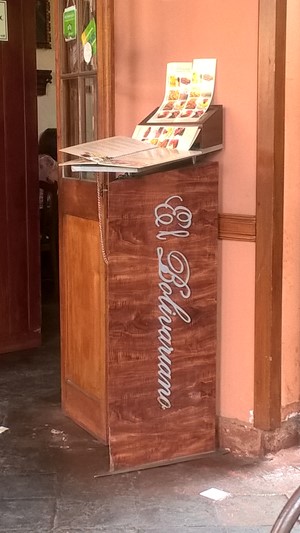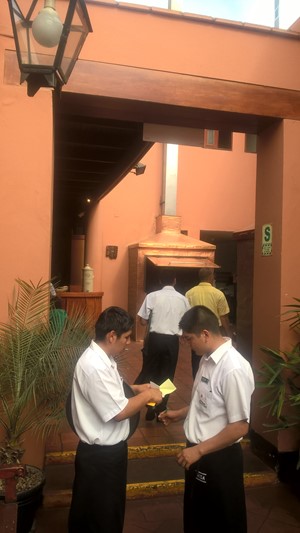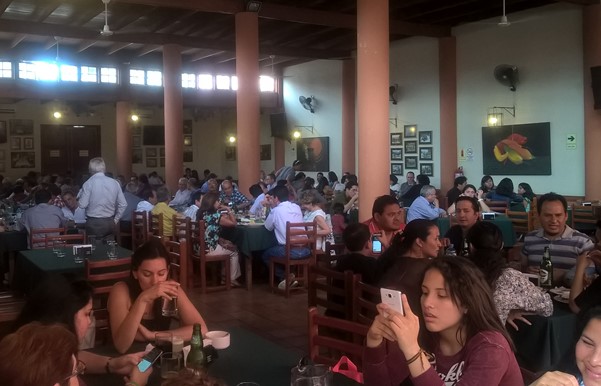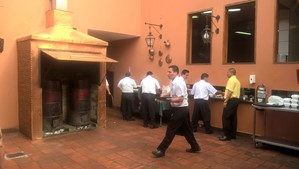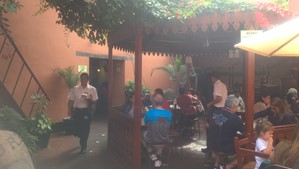 And trying more wine with lunch (after our Pisco Sours!):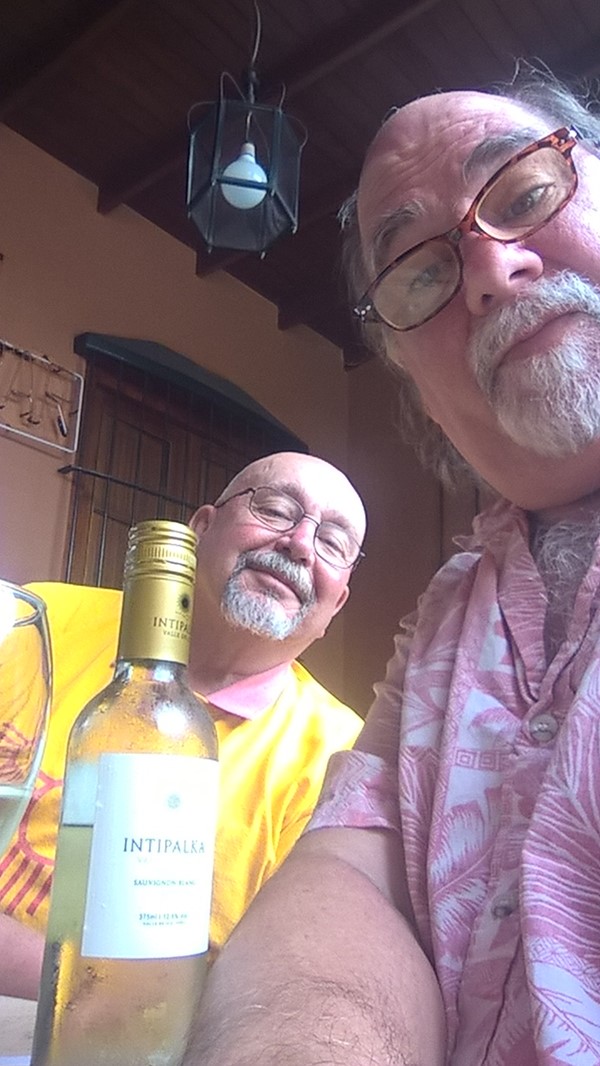 We both ordered the Ceviche – which was stunning AND wonderful: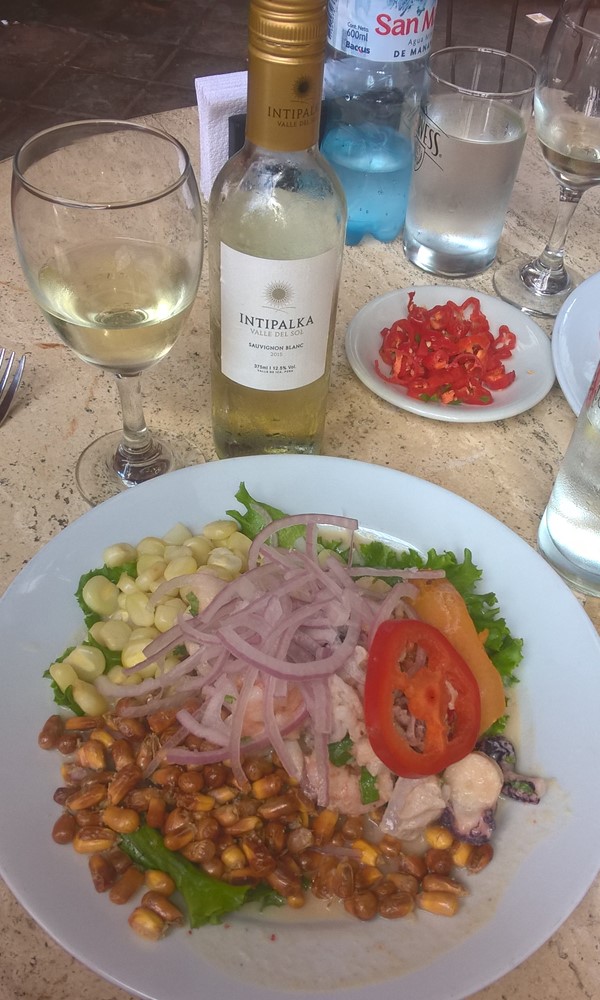 If we needed more spice – there is a plate of HOT peppers. Note the various side of corns.
One last stop for the day – that would be Museo Larco, and anthropological museum with stunning gardens…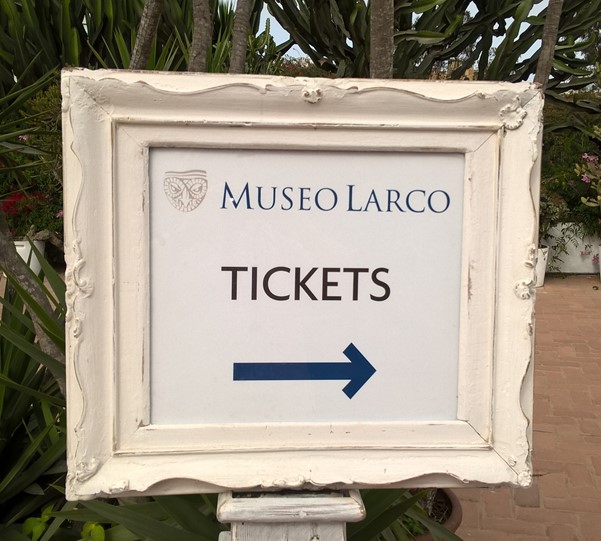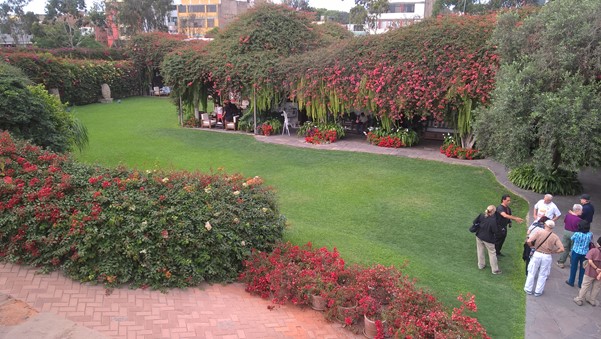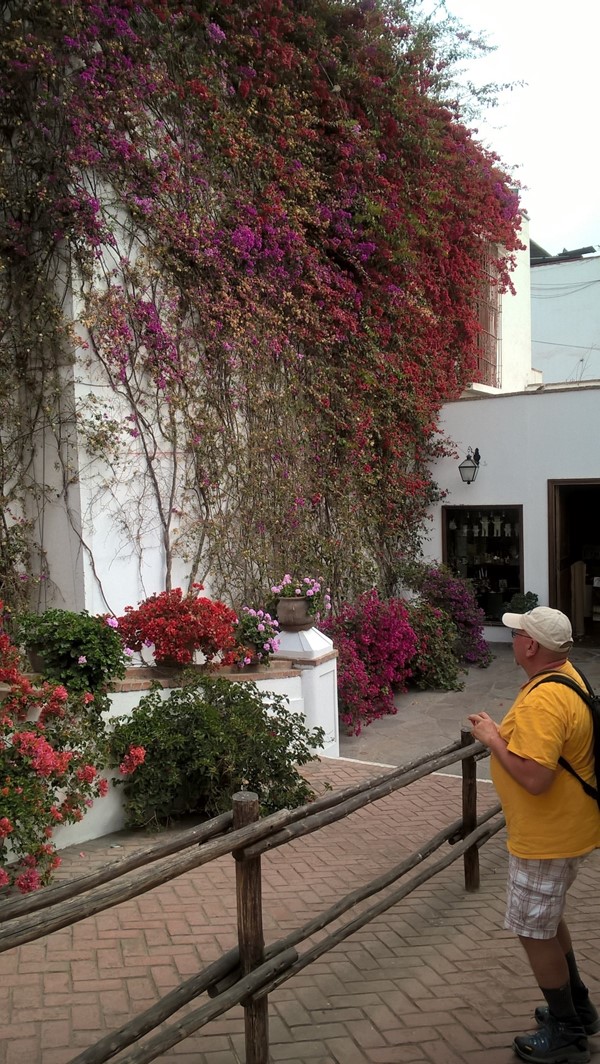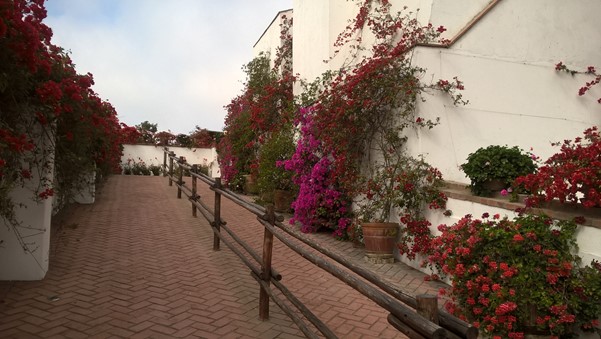 But the real treasures lay inside….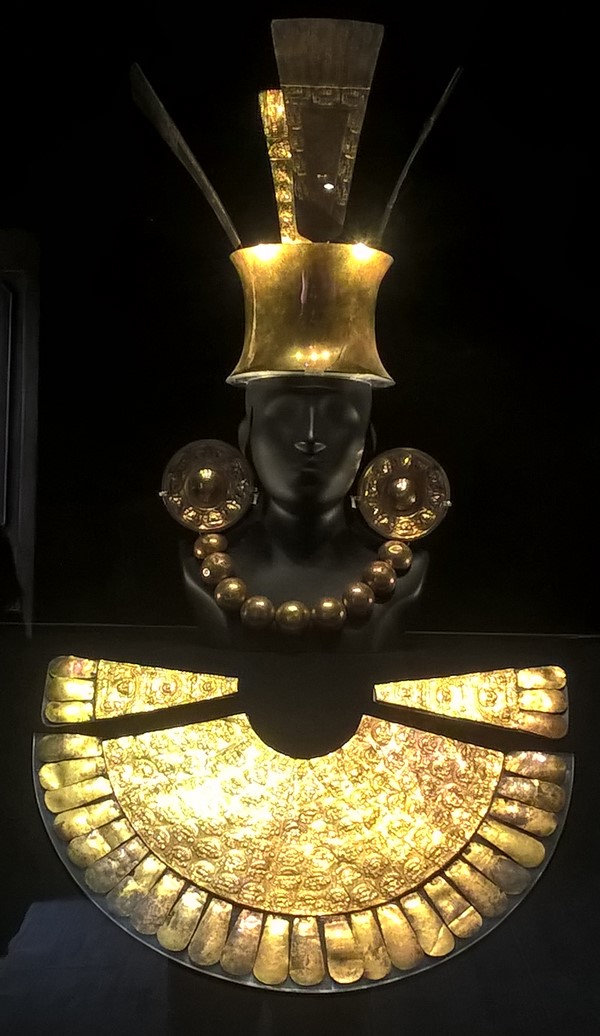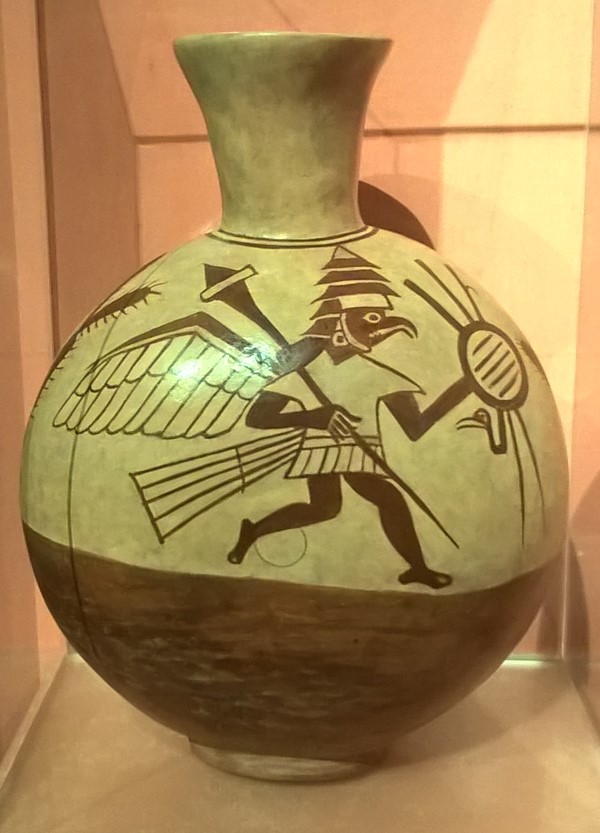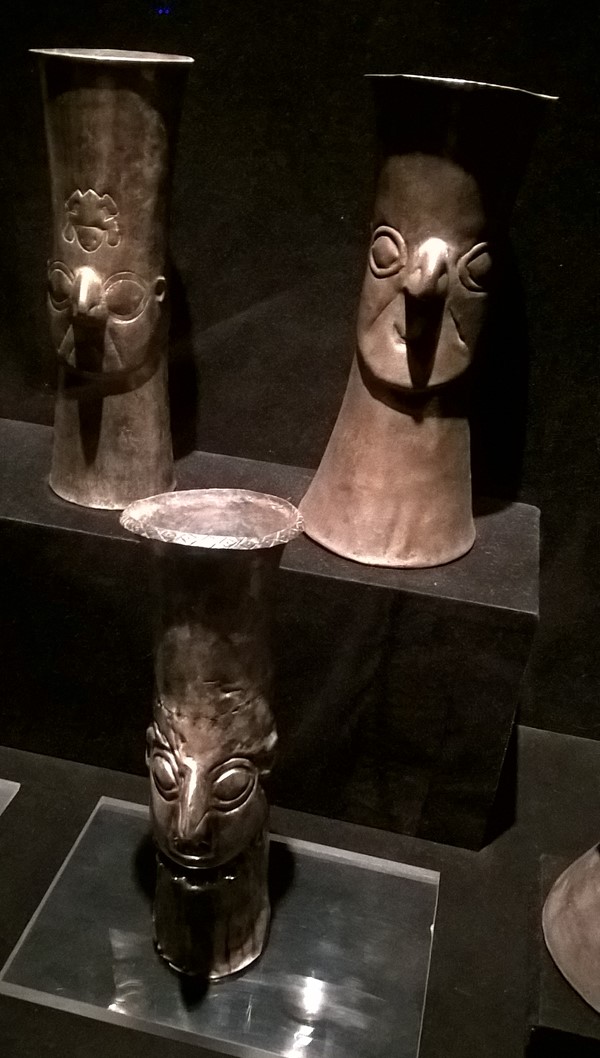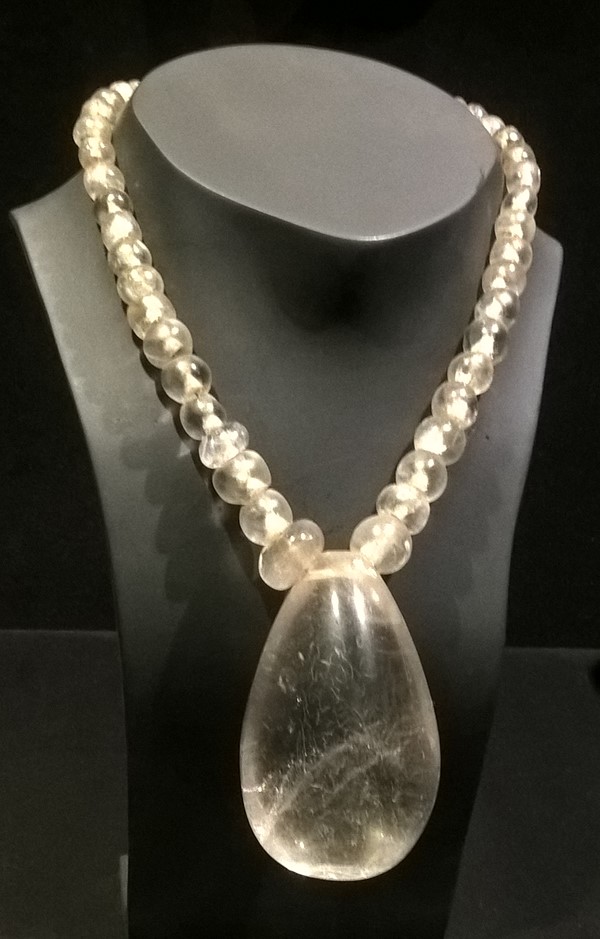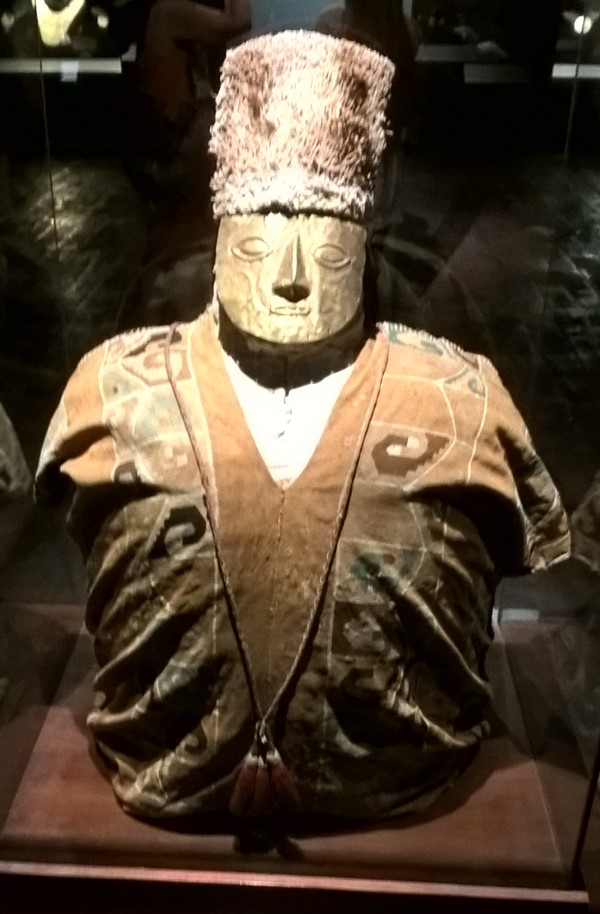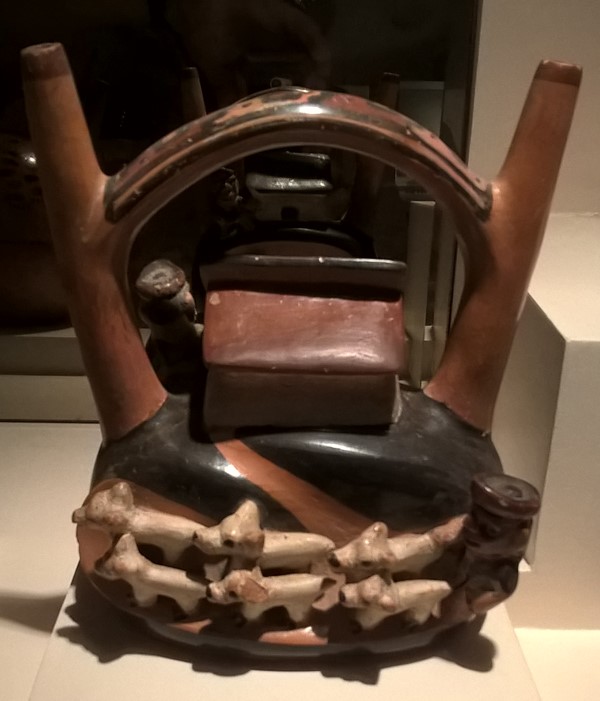 They have plenty in reserve as well – stacked floor to ceiling: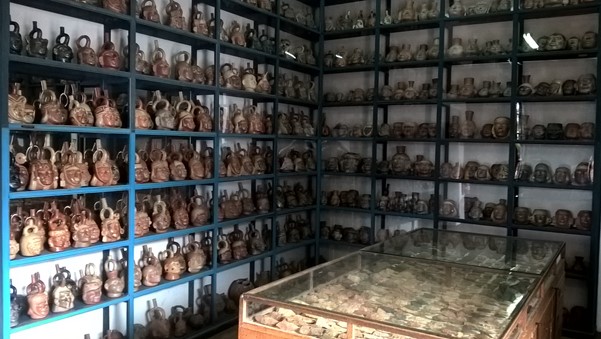 I was joking with Rache about "where is the naughty pottery", conjuring up memories of my college summer class, "The Art History of Ancient Rome and Greece". Turns out, its in its own area, just off the garden, next to the restaurant and gift shop. And "naughty" they are: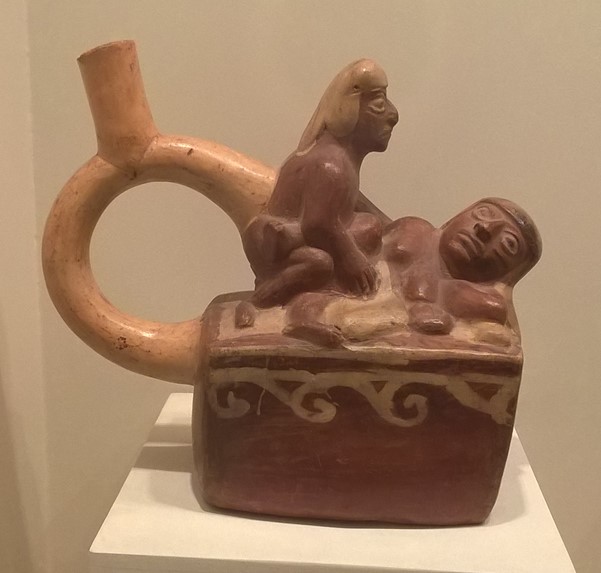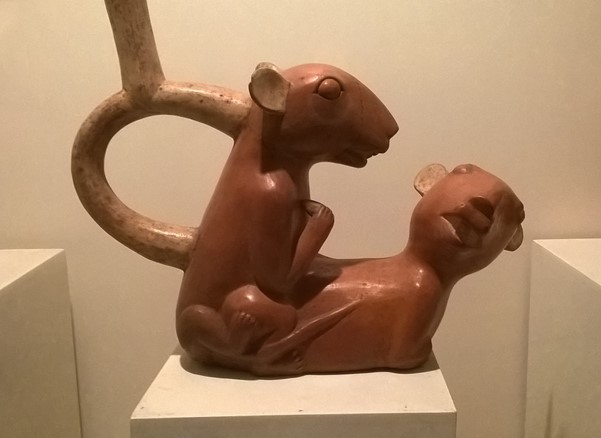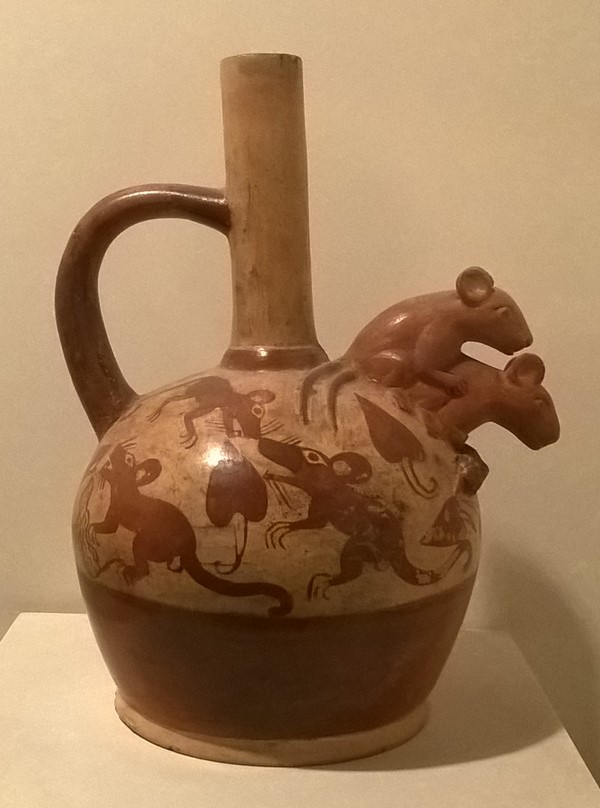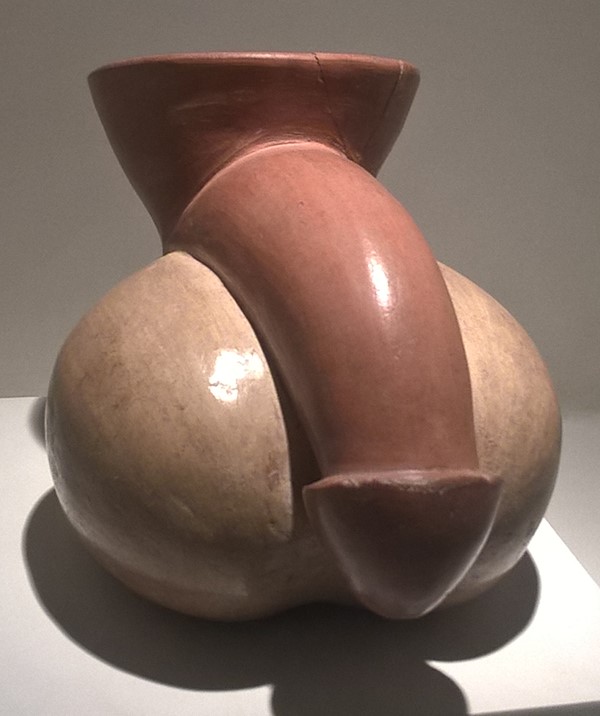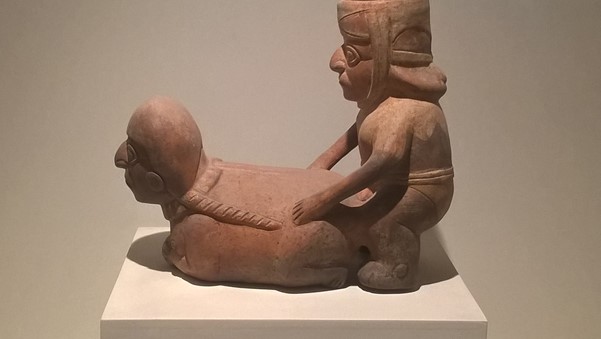 WOW – what a great museum!
We had Edwardo take us back to the hotel – Rache went out for a dinner solo at a restaurant we had passed the other night – a handmade pasta place, which I'd like to try should I come back to Lima.
As for me, I had date night with a local tech worker guy. Alas, the only shots I have of him look like mug shots, i.e., not very flattering – guess I should have gotten a selfie with him.
After he left I was starved – hello room service! Hamburgesa con caso por favor.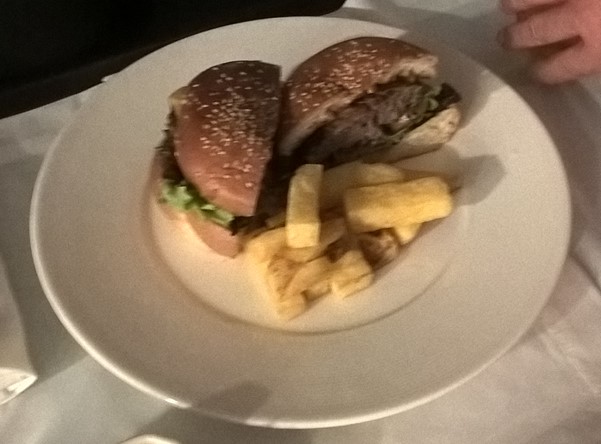 We are both up VERY early in the morning for our return to the airport, with Rache headed to Cusco, and I, Miami and home.
Thanks for a great trip, Rache – it made my wild-ass suggestion of Peru on cheap miles a hell of a lot of fun.
[? ? ?]