Oh the panic!
Just checked out of the hotel in Lima when my phone dinged. This is the phone that seemed to only work on Wi-Fi in Peru even though T-Mobile says they roam.
Text Message From American: Your flight is delayed 10.5 hours.
YIKES. Since we already had Edwardo arranged, and Rache needed to get to the airport for his flight to Cusco, off to the airport I go, knowing there is no lounge that American has privileges in that would honor my Board Room (now The Lounge) card from Alaska.
Luckily, I'm in Business Class (on an award ticket) which, if nothing else, means a shorter line. This must happen on a regular basis because all the ticket agents look nonplused…and twenty minutes later I had a ticket on a LATAM flight that left an hour later. No worries about my connection in Miami as I have six hours to cool my heals in the lounges at MIA.
Downside is that I had to then go check in at the LATAM counter, and they only checked my bag to Miami – but I would have had to pick it up before customs anyway. Just means I have to go to the ticket counter in Miami as well – but plenty of time for that.
Upside – LATAM Business Class has access to a shared lounge!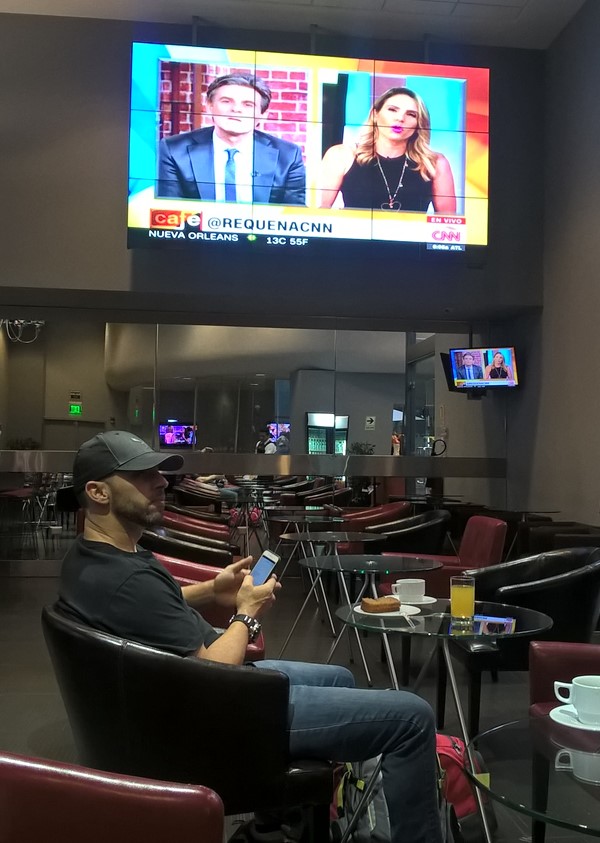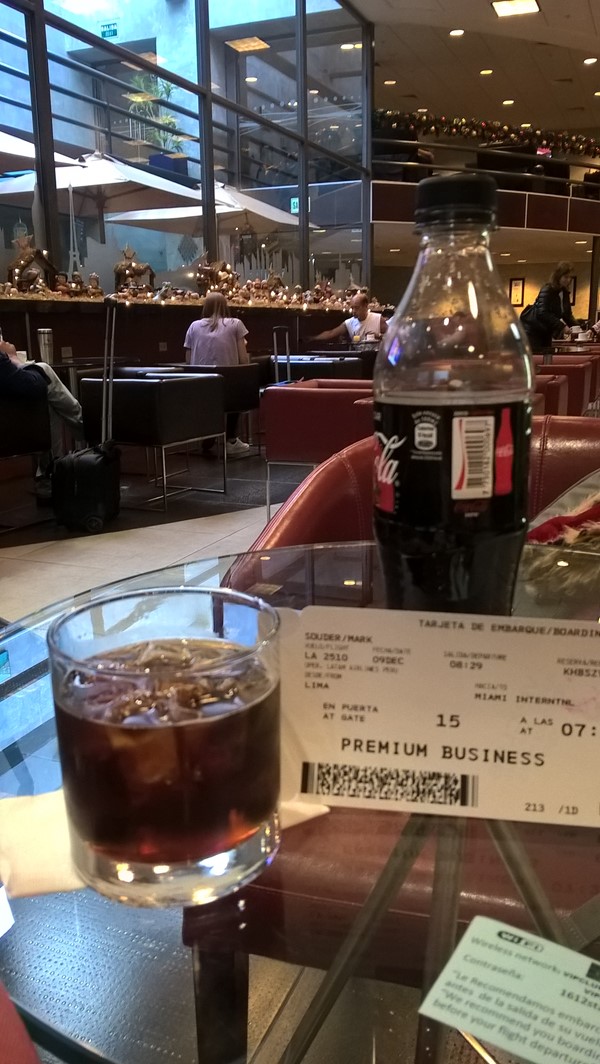 And the bar opened a few minutes after I arrived.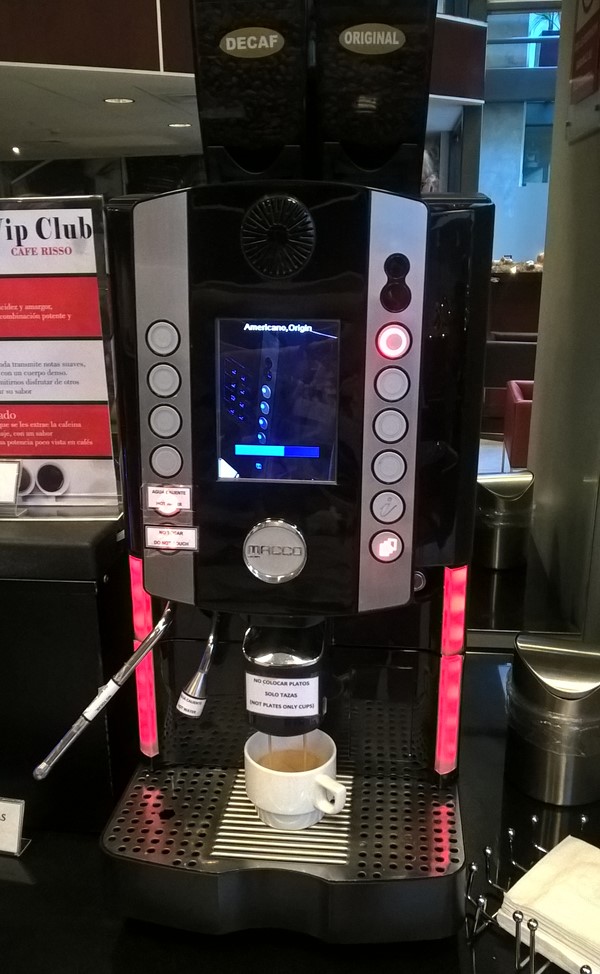 Turns out there is another advantage to moving over to LATAM is lay flat sleepers in Business!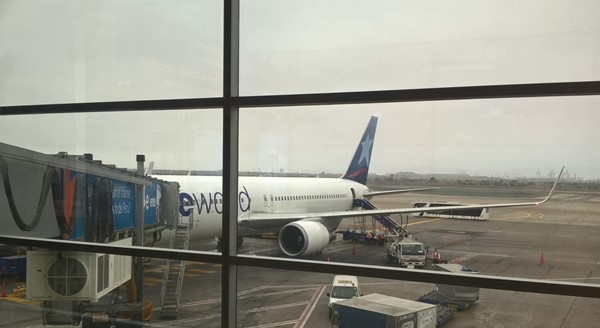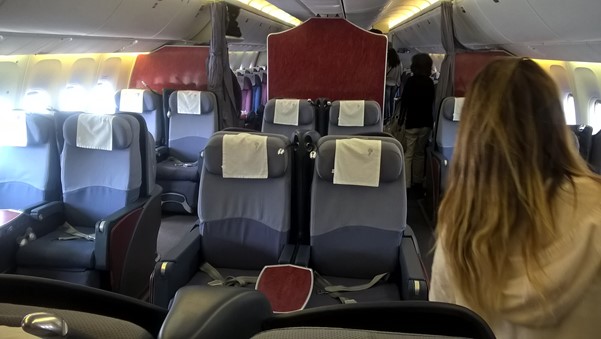 Before you know it we are in the air with booze and food!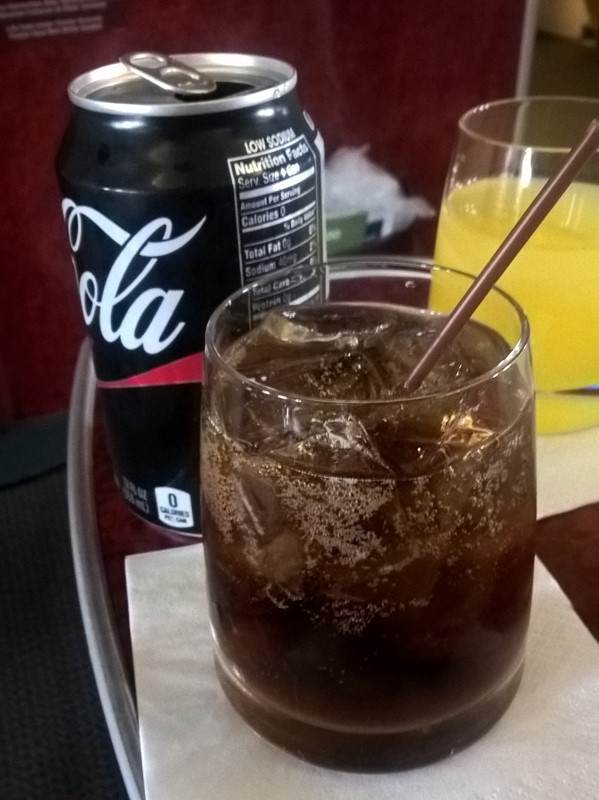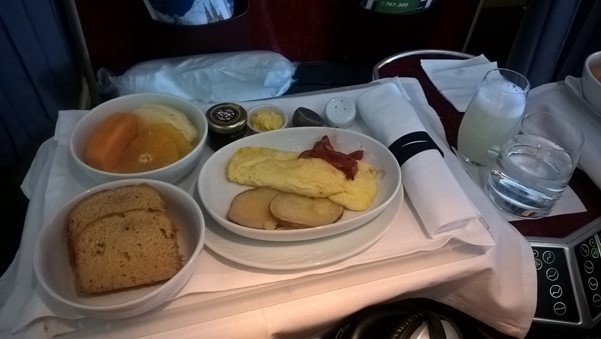 Then its nap time…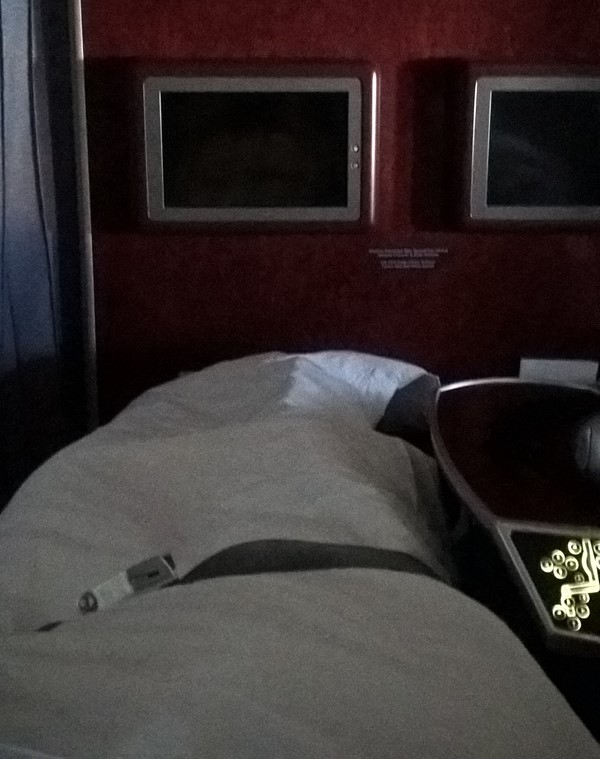 Much better than the recliner on the way down – still, it's no Emirates. Especially in the food department. This was our pre-landing snack: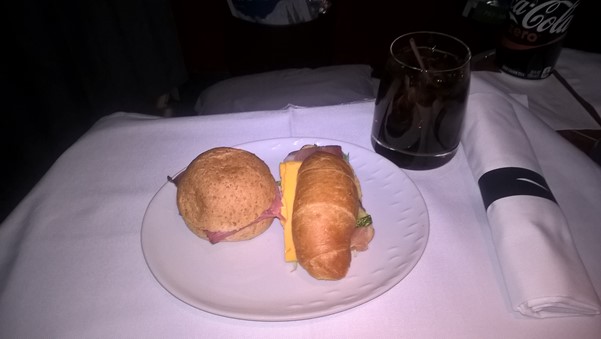 Customs and immigration was easy – call it what it is: "white privilege".
It being Miami I have my choice of lounges for my five hour layover – including what was the International First Class lounge, now open to all while they remodel all the Admirals Clubs.
Nice spread – and a pour it yourself bar!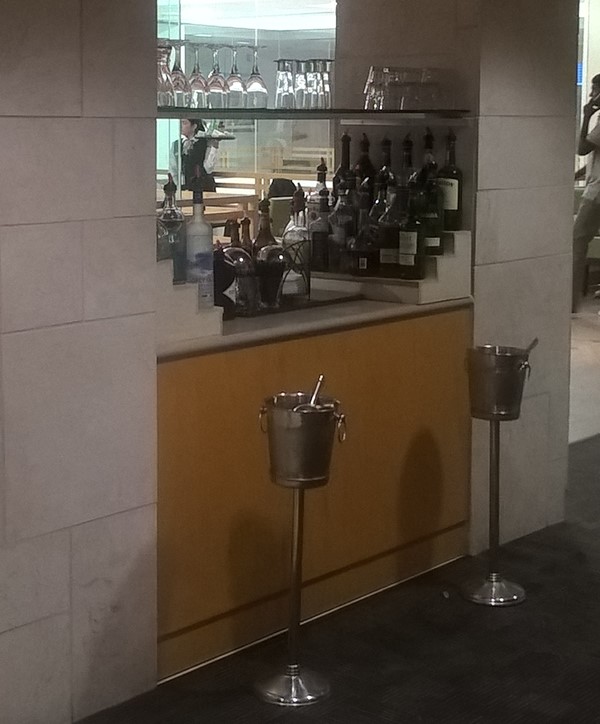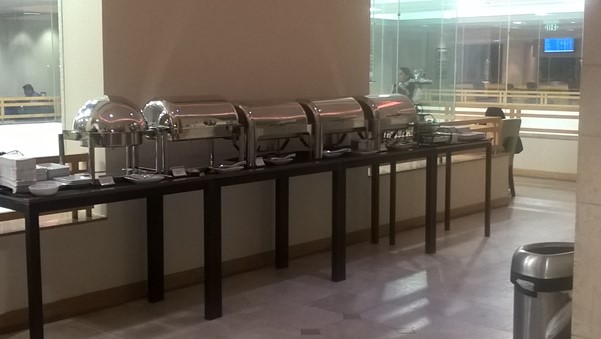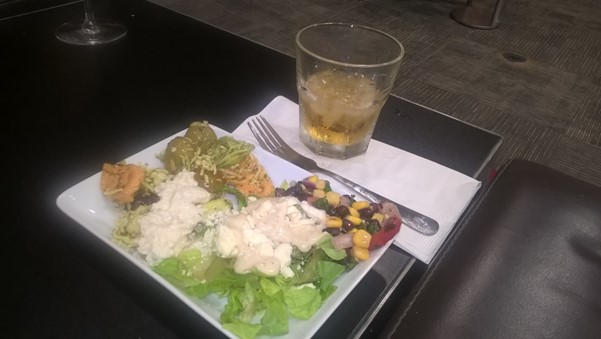 Time to head off for the last flight of the day – only three gate changes over the course of the day. Found this great poster on the walk: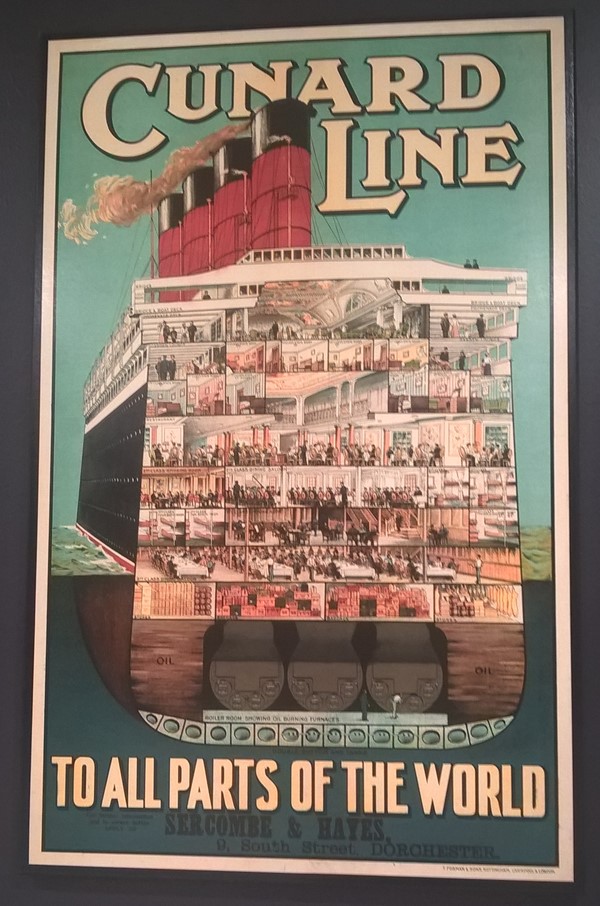 Back on American Airlines livery – 737-800, and yet more food…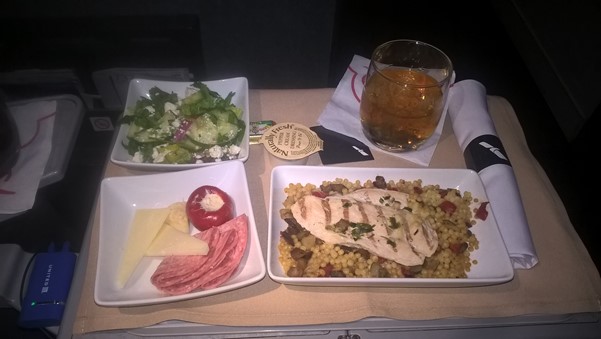 Served by a twig of a twenty-two-year-old flight attendant – only three weeks on the job: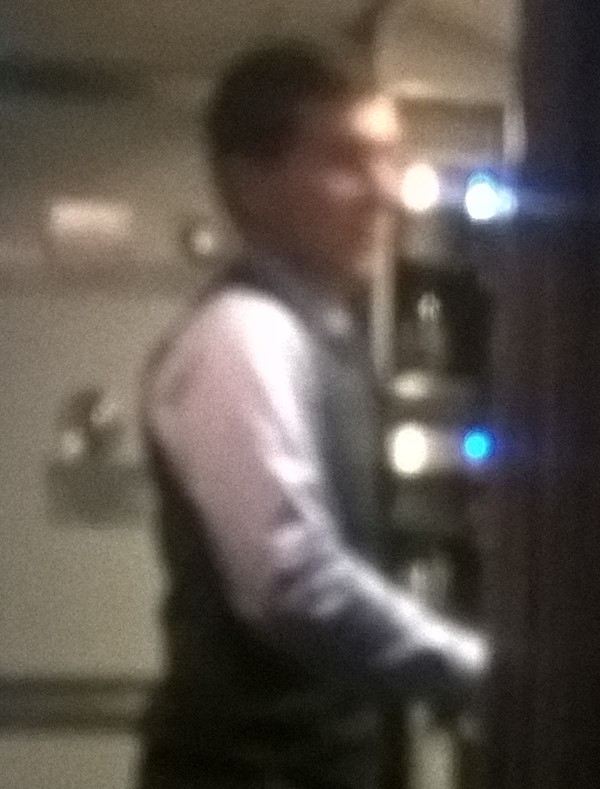 Who also loaded me down with snacks, ran to the back for more Woodford Reserve whiskey, apologized profusely when I had to switch to Jack Daniels (almost drank them out of that as well):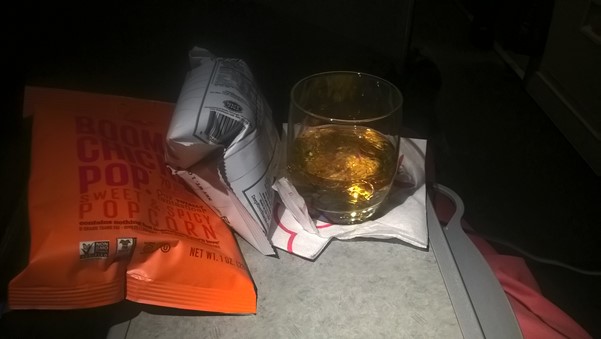 He even helped fill my backpack with snacks as most of the rest of First Class was snoozing…
I close this post with an "arty selfie".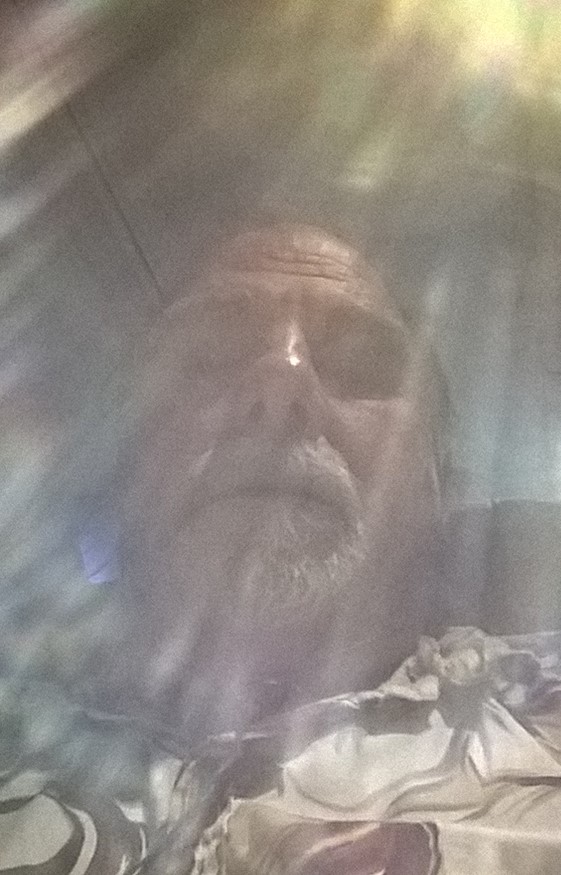 In bed at 2pm so I can open the shop at 11am. I can just see Jimmy rolling his eyes.
[220.2]