Wandered over to Toast for sit down breakfast of Eggs Benedict which were OK, nothing special, but Timmy, my server, was way special. Too bad no pics of either!
The morning activity is going back to the Unitarian Church of Charleston since it will be open for tours from 11-1pm. It will be nice to see the inside.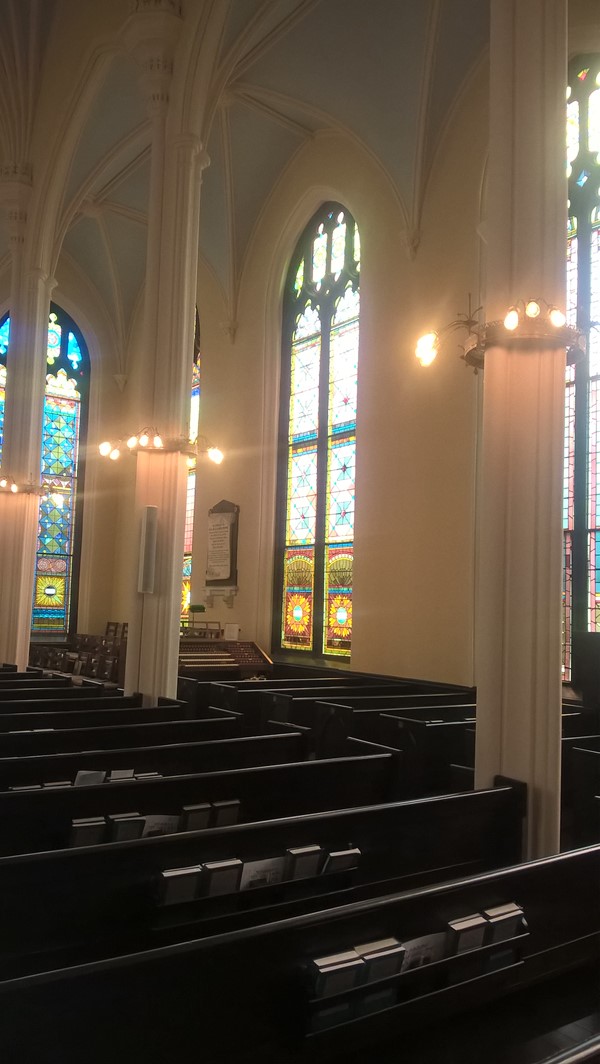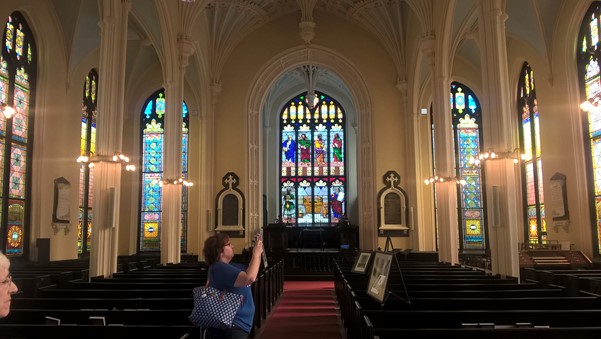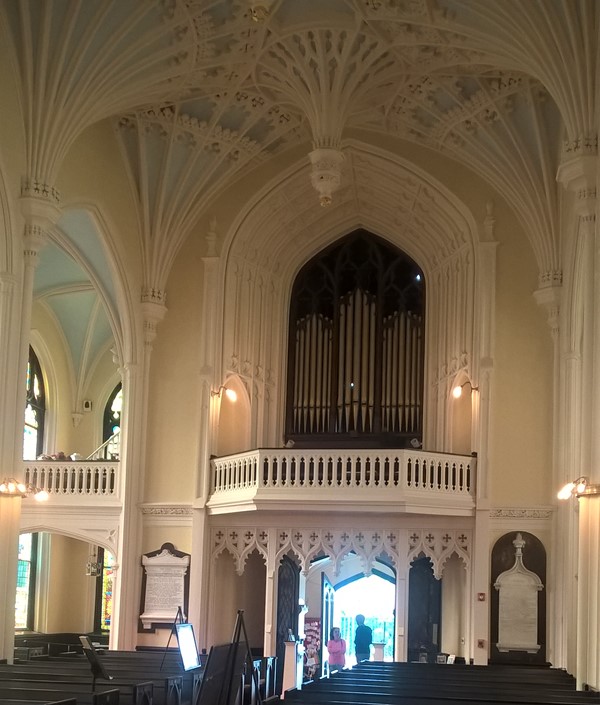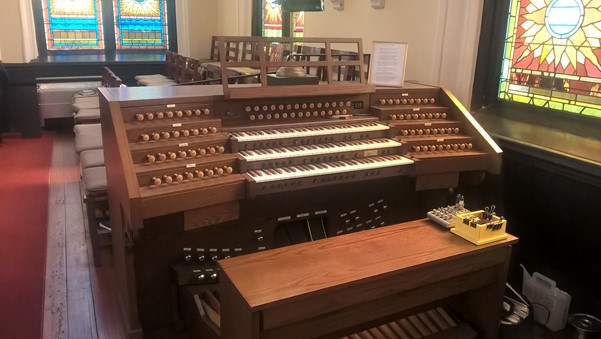 The church itself has been rebuilt several times – from hurricanes, from earthquakes, from neglect. They have done a stunning job.
This is a working church (since 1772), and the docent leading to tour explained several unique things about this church – specifically, the graveyard is overgrown, on purpose, it is sort of a "ashes to ashes, dust to dust" return to nature.
My final stop of the day (before heading to the airport) is Mother Emanuel Methodist Church, the scene of a shooting by a young white man, killing several.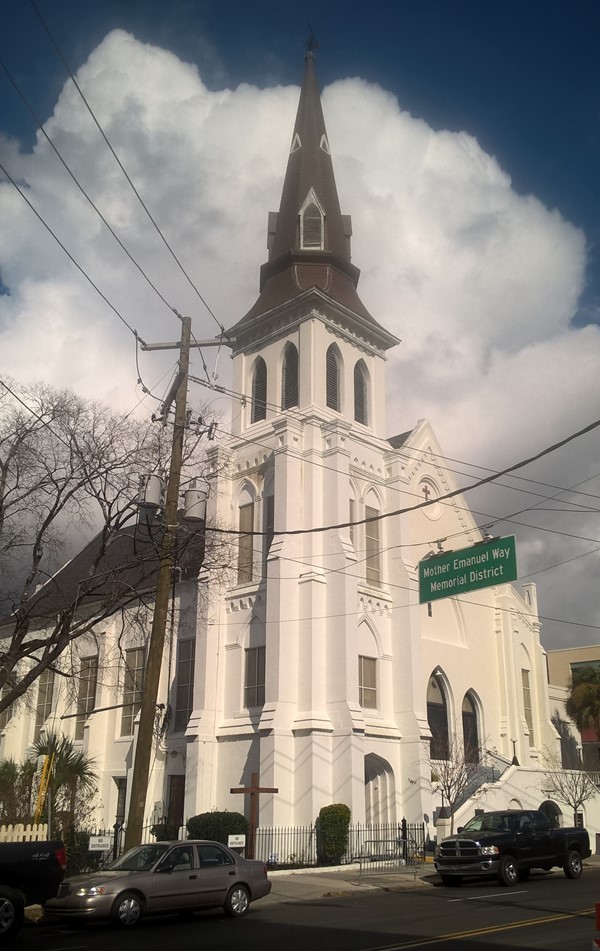 They do refer to Charleston as "The Holly City" because of the number of churches.
Time to grab and Uber and head to the airport — and have a little lunch before my flight since I've got plenty of time.
Maybe some pulled pork sliders at the Jack Nicklaus branded restaurant?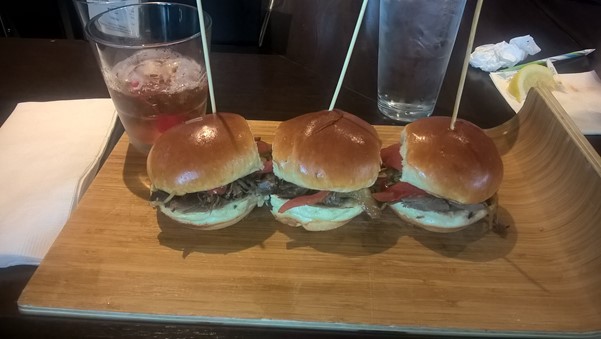 And, of course, a Manhattan (or two). Truly, a little too much food since I'll be having dinner on the flight.
Speaking of which….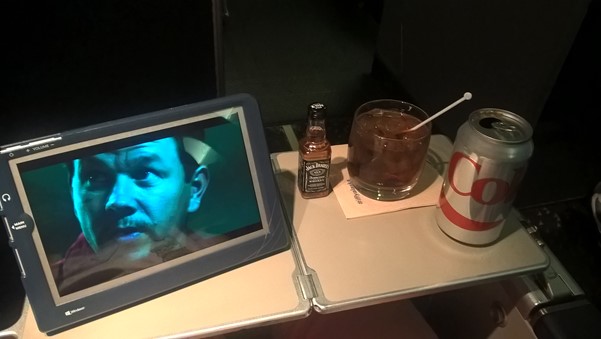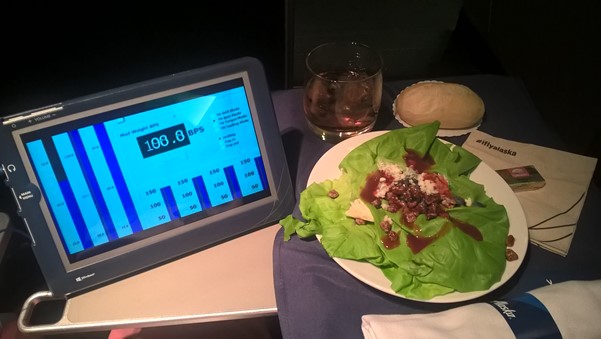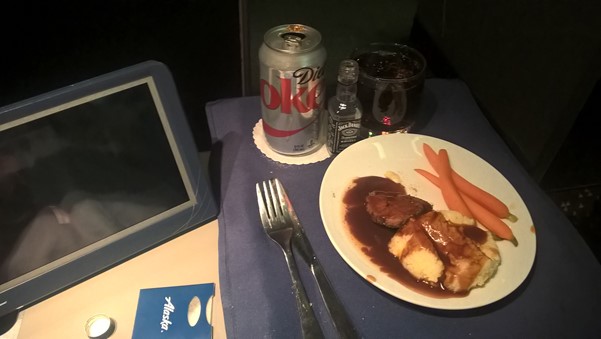 Yep – life up front is hard.
Actually landed 50 minutes early so that I'd picked up my bag, hailed an Uber, gotten home and poured a drink by the time the plane was supposed to land.
THAT rarely happens.
[? ? ?]