Time for Boston Mileage Run Number Two!
Again, no upgrade on the way to Boston (which is supposed to be easier!), though I was the next one in line. Sigh.
BUT – there was another HORSE in the security line – I mean Great Dane…with another service dog barking at it: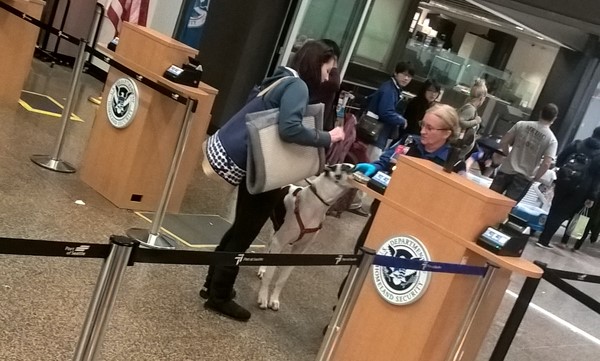 Yep, that's a dog pillow to go with it. Geez!
On arrival, I tried out the other Admiral's Club at the Boston's Logan Airport for my morning nap. Bigger, nicer, quieter, and warmer. I'll have to get a picture on the next run (yes, there is another one).
One of the nice things about flying into Boston is that your first ride on the "T" is free, IF you take the Silver Line to South Station – it dumps you behind the fare booths. Go to where you need to go – no ticket required for exit. I continued onto Park Station to meet Fernando.
Sunny, but cold waiting by the fountain for him to show up.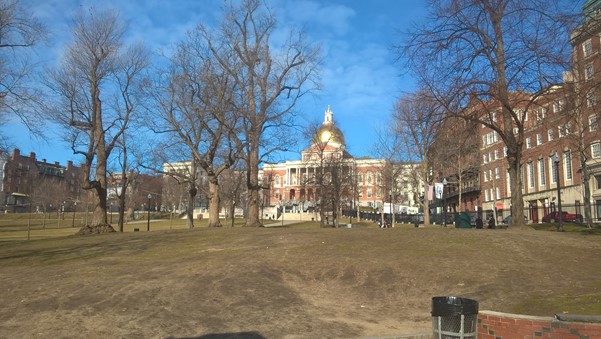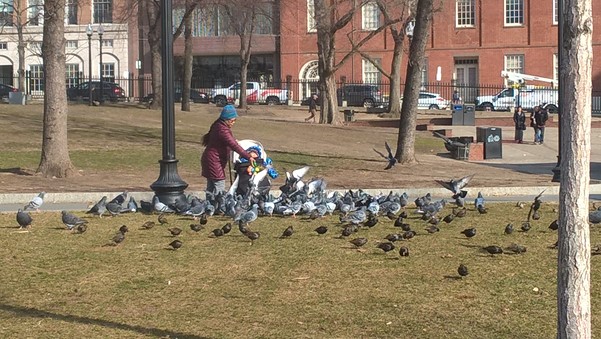 Heading to lunch had to snap a pic of a local wine shop for my records…Gordons, since 1934 – Madrona Wine Merchants is since 2011.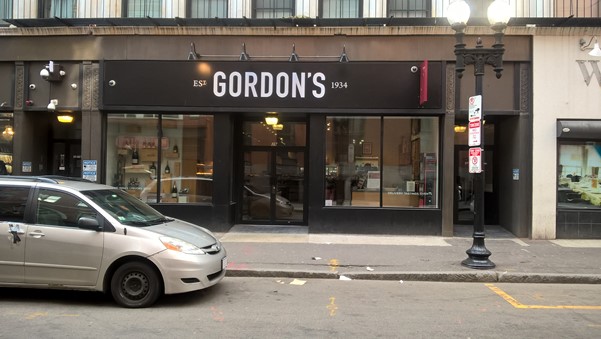 Off to lunch at the Back Deck – a couple of blocks from the "T" stop… Chicken skewer for Fernando, Rueben for me – and, yes, that is a Manhattan.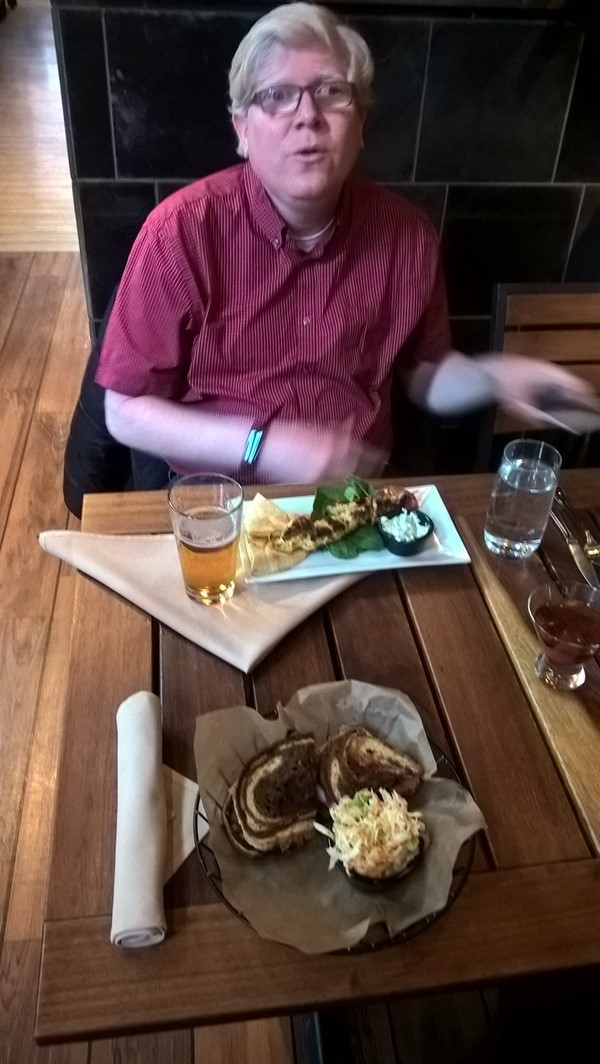 Across the street from the restaurant was the Brattle Book Shop – been there forever – indoors AND outdoors unless it's snowing or raining. Courtney would love this: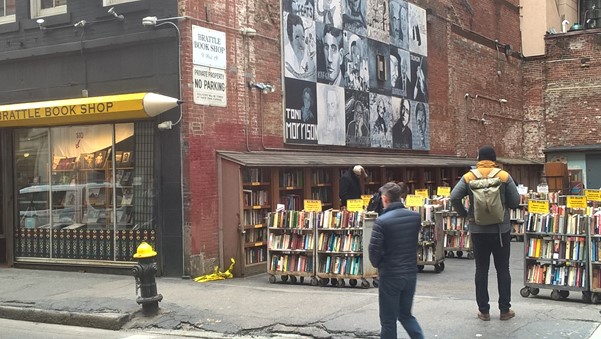 Walking back to the station I saw these two post-it notes on an ESL (English As A Second Language) School: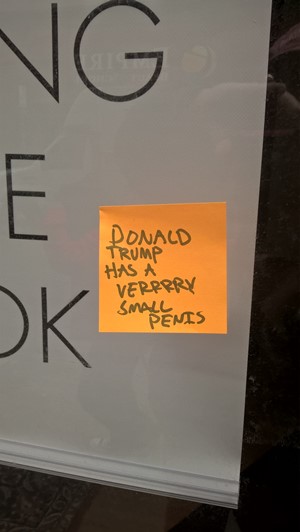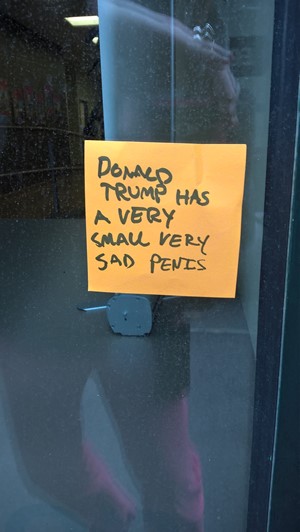 Back at the airport and into the lounge by B30 (the other is byB4), it's time to get some work (and play) done: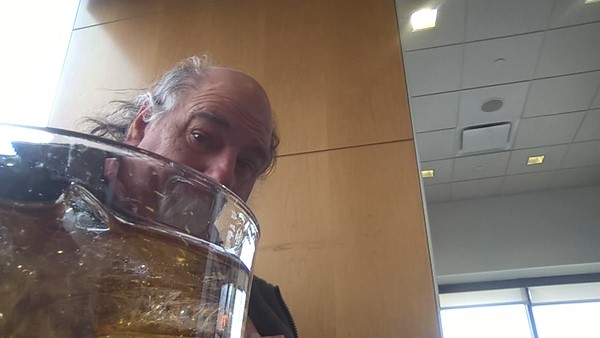 All sorts of vegies, couple of kinds of soup: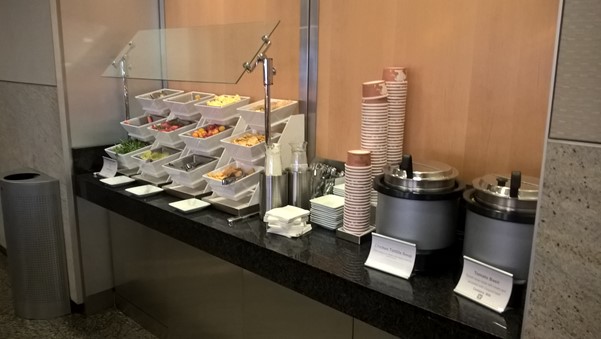 And yes, there was work….taxes – going through a ream of statements with a highlighter. And MORE on the plane: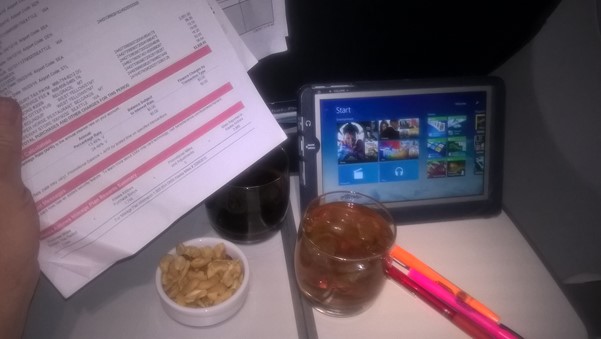 The drinks and table were courtesy of another unexpected upgrade to first on the return home…this time I was NUMBER TEN on the list (out of sixteen First Class seats).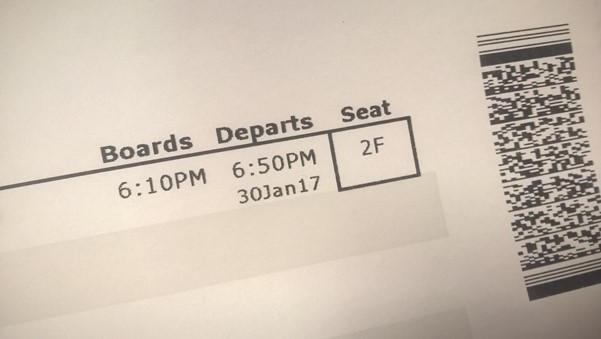 Which meant MORE food: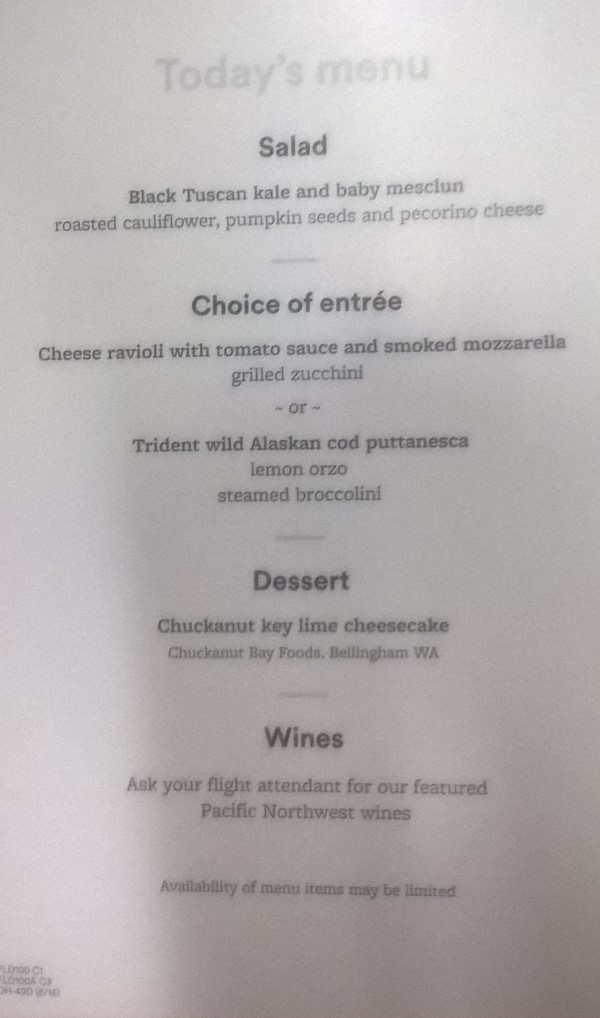 I went with the Ravioli – having had the Cod last week…
Another week, another mileage run, at least for the next couple of weeks – well, along with some holidays.
[220.4]