Yep, a third trip in one week. This one I doing an LA turnaround (coming home on the same plane that brought me) on Virgin America. I haven't flown them in years so thought I'd try it now that I rack up Alaska miles when I fly with them.
Nothing like getting stuck in traffic on the way to the airport!
But eventually I'm having breakfast in the lounge, then off to the gate: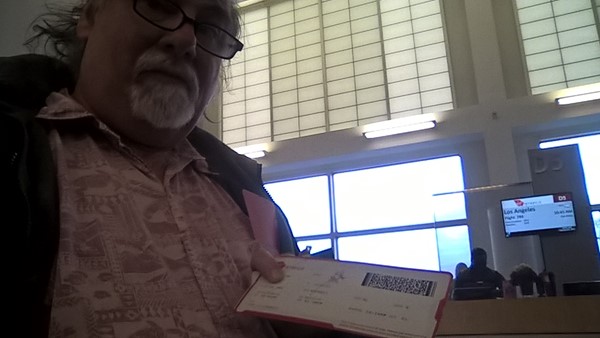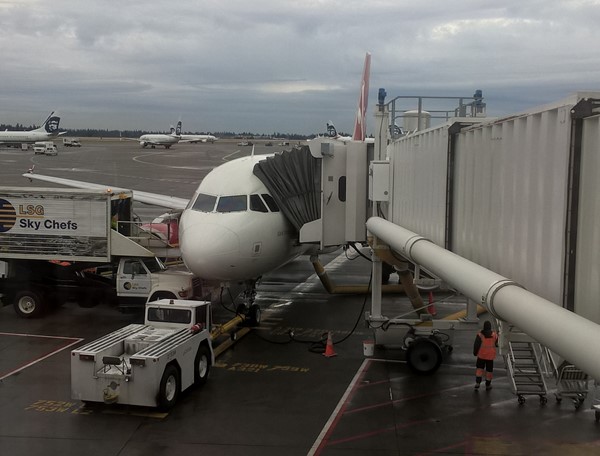 And into the plane I go…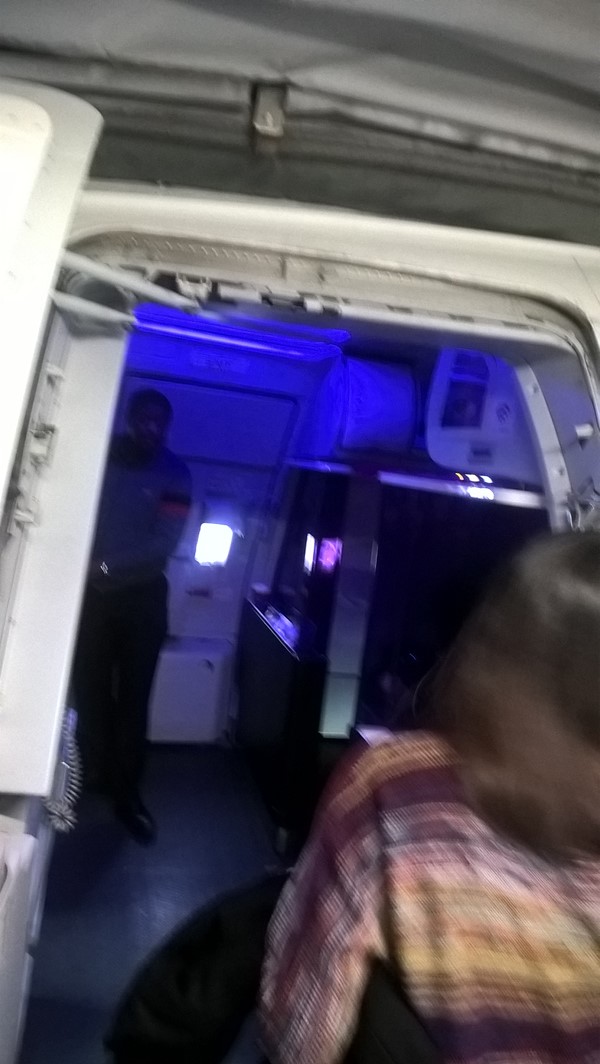 Yep. Purple/Red mood lighting.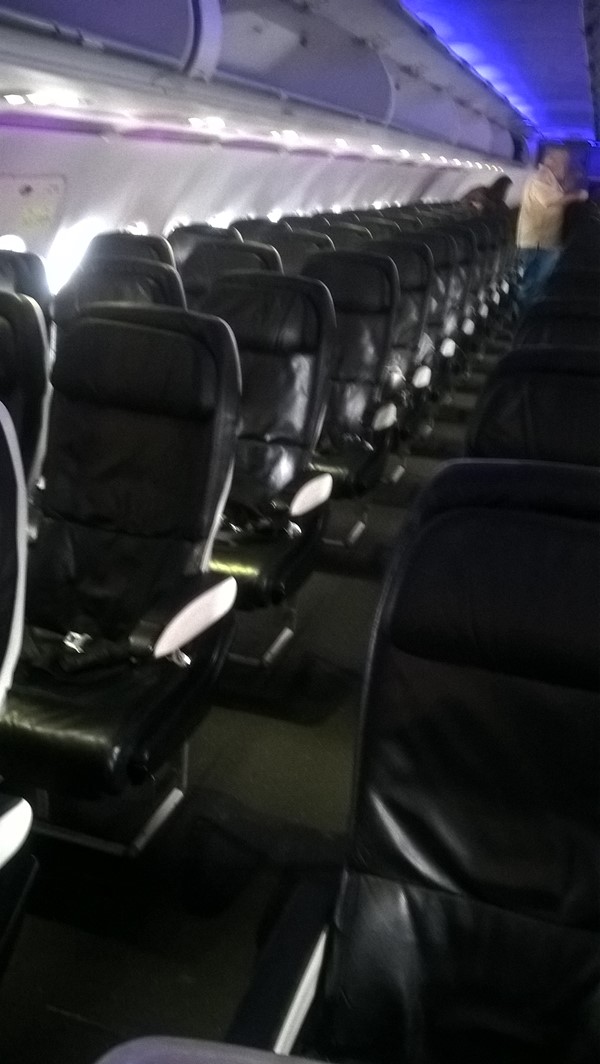 Sadly, I wasn't in First.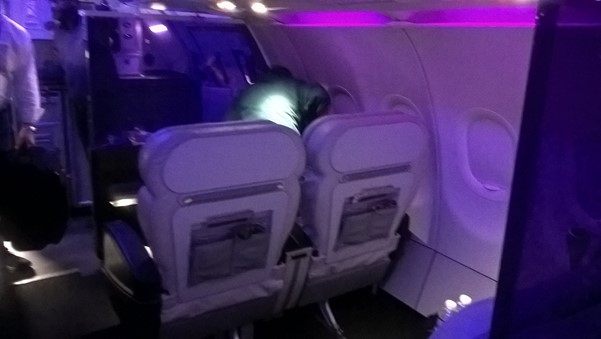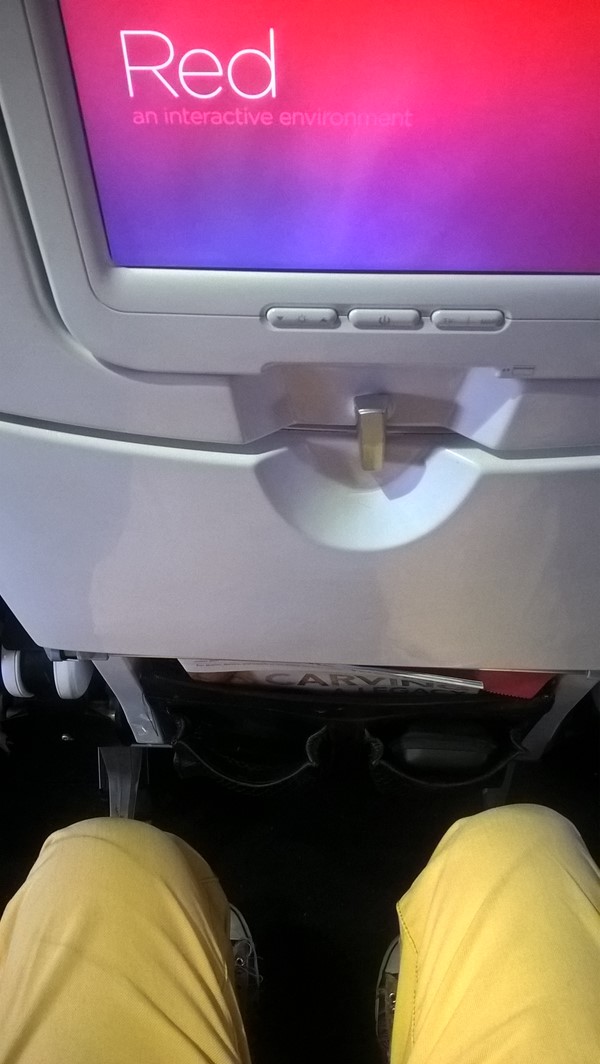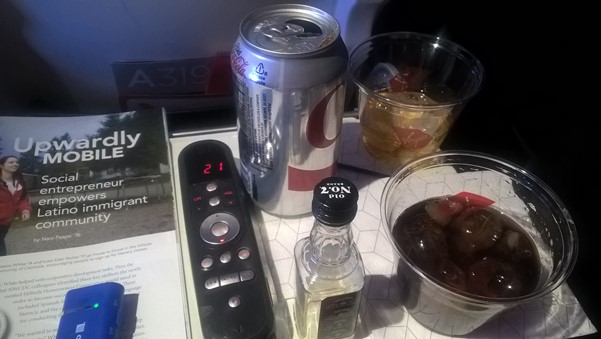 I even got a free drink out of them!
Got off the plane in LA, grabbed a burger from Burger King, and queued up for the return.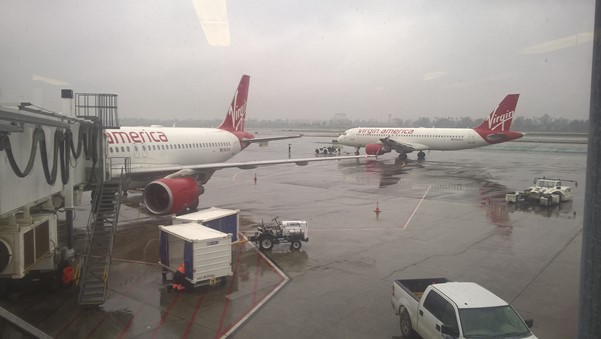 With the weather in LA, glad I didn't book a layover flight. And wing my way home I go.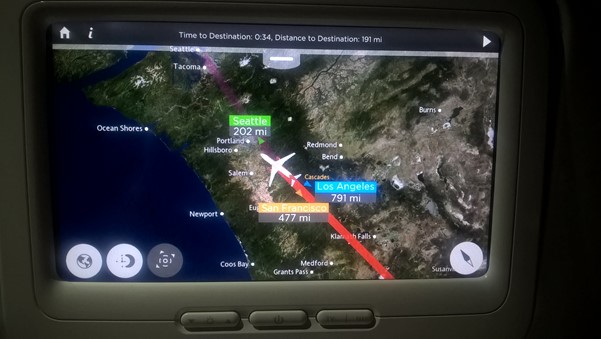 All in all, it was cool to be able to order drinks from your seatback screen, but I think seatback entertainment is going away in favor of streaming video over wi-fi since most people travel with tablets/smart phones. The mood lighting is cool, but all Alaska's new jets have color variable lighting.
It was a cheap flight ($100.60 round-trip) so it made it easy to check out. It will be interesting to see how the merger progresses.
[219.8]