For the miles, and lunch with friends. This is the final Boston mileage run for the winter – I'm surprised that all of the flights actually made it there and back since Boston has serious winter weather. As it turns out, it was Seattle's weather that almost tripped me up.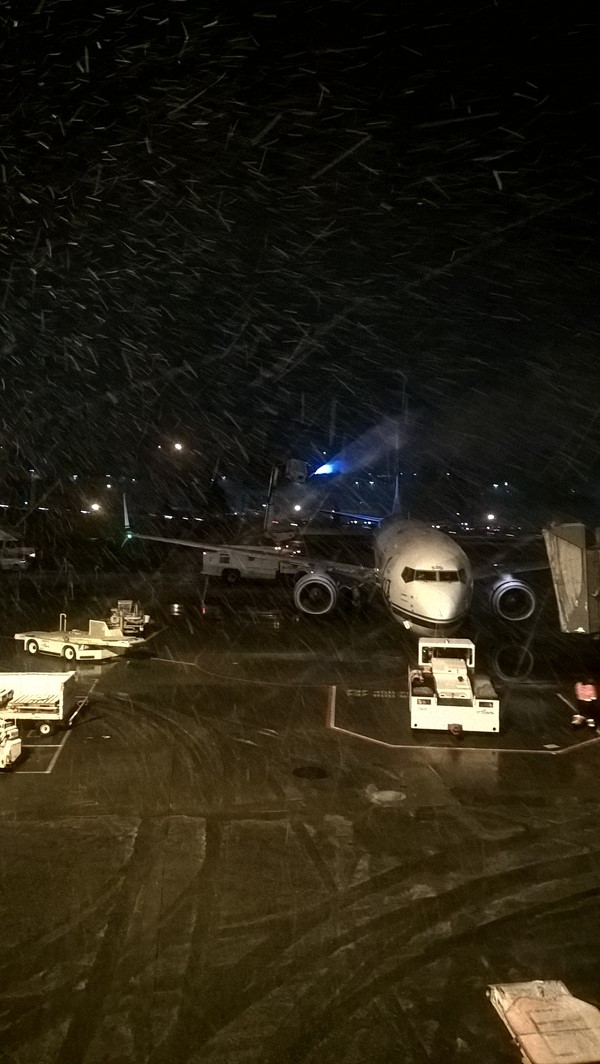 Yep, that is a snow storm in Seattle…but I'm warm inside…
But there was a huge backup in getting deiced….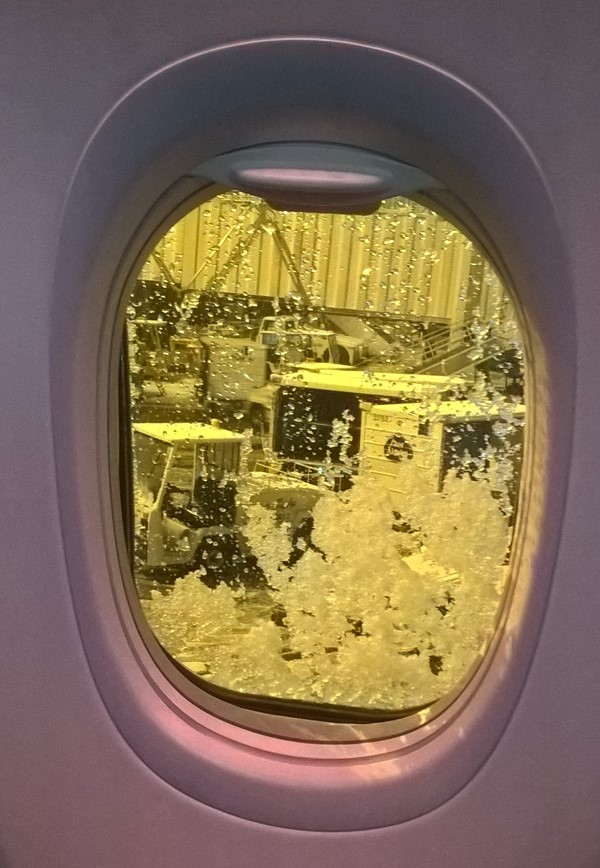 Because we were on the ground for two hours, by the time we got in the air – those who were still awake were treated to free movie players, free drinks, chocolates….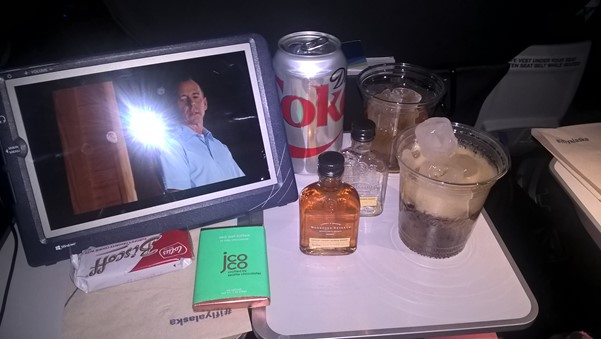 We were an hour late getting into Boston – but the weather there was great: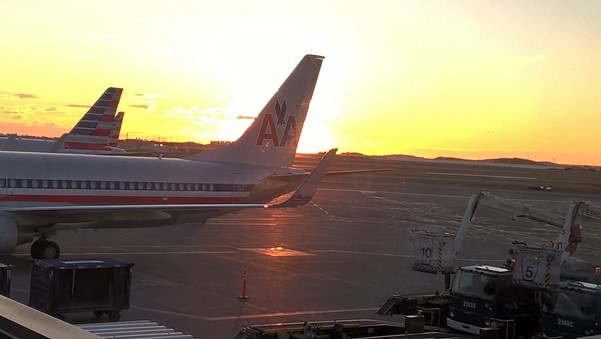 At 10 I left the lounge (where I'd had breakfast and a nap) and headed to Harvard Square to have lunch with Pucci at Toscano (Italian).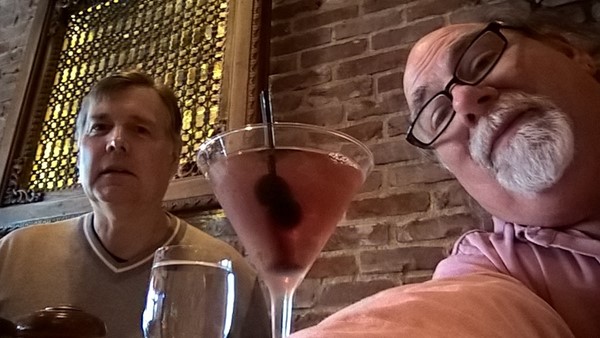 I went for the gnocchi:
It was good to spend some "guy time" with him before heading back to the airport (and another nap or two).
At the gate, I was surprise once again with an upgrade on the return to Seattle – that's three weeks in a row!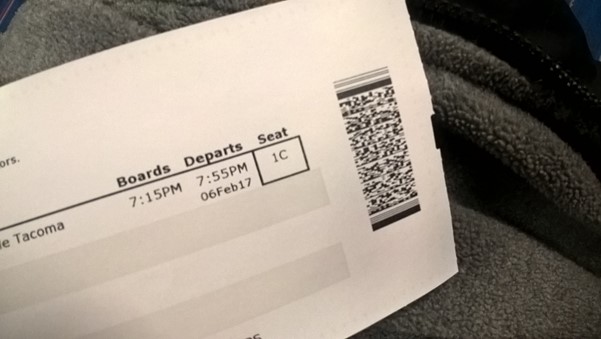 Even got my favorite seat! Maybe it does pay to bring chocolates for the counter staff along with the flight attendants.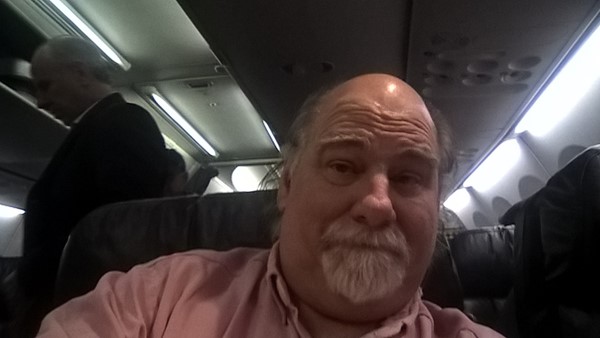 Bring on the food and booze!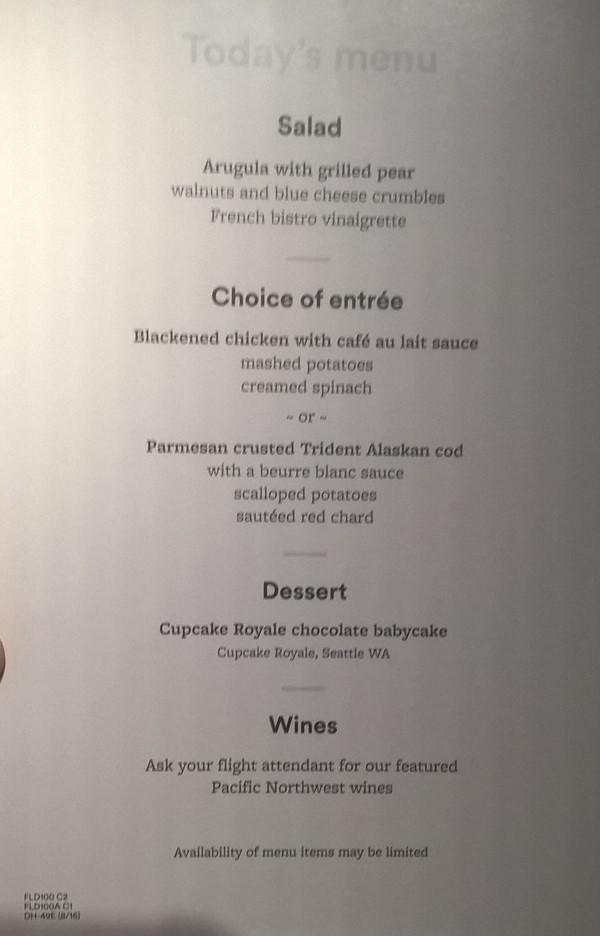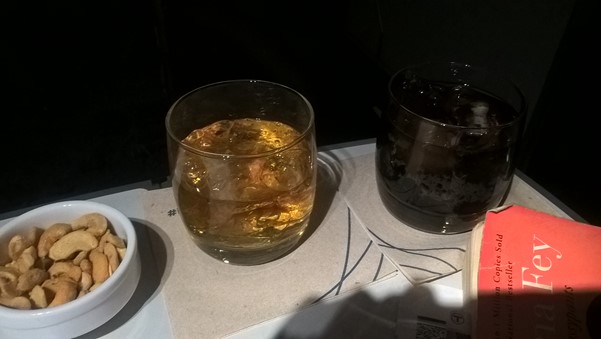 Grilled pear arugula salad with walnuts and blue cheese crumbles…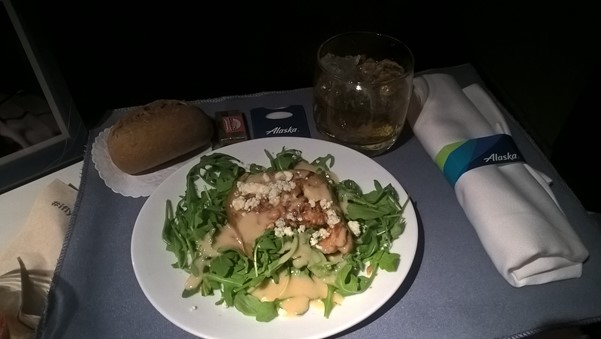 I opted for the blackened chicken with café au lait sauce, mashed potatoes and creamed spinach…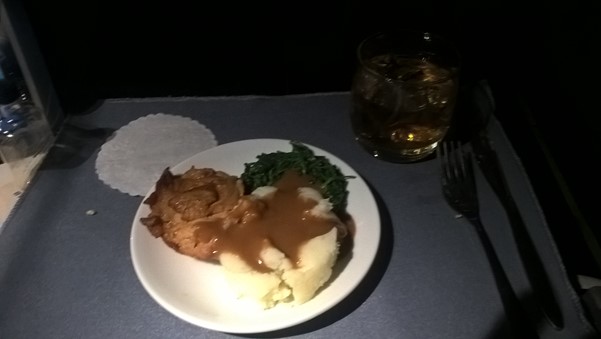 Finished with a Cupcake Royal mini-cupcake.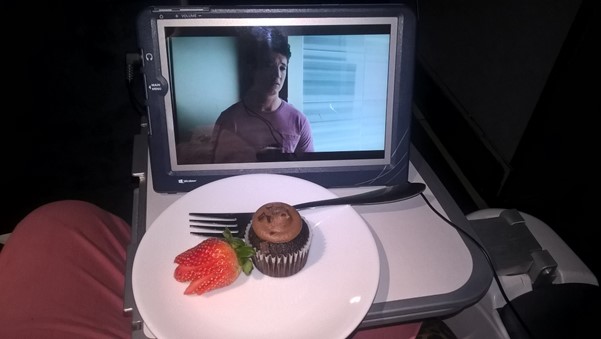 Not a bad way to end a mileage run. And for some reason, a bathroom selfie:
Home to bed for tomorrow I'm headed to the Bay Area.
[220.8]