Take it away Rache (I'll just add pictures!):
Markie's and my last full day in Cuba was certainly filled with wonderful experiences. This entire trip has been just one amazing experience after another. 
After another amazing breakfast, were sped off in Frank's new sedan. Smaller than the big old cars, it's certainly more reliable. And Frank is a friendly, masterful driver. 
Our first stop was at the Museum of the Revolution. It's in the former presidential palace. Batista was the last resident prior to the Revolution. I had been here in 2015 with the "Christmas Quintet." We ambled along and read some of the descriptions. This time, Gema secured a guide. Alina only spoke Spanish, but Gema translated. I must tell you, Gema gets more confident and competent each day. She could easily communicate very well if and when she travels to the US. Anyway, I certainly came away with a much better understanding of the history after our tour. And we spent some time out back where Granma is housed, along with several very important military objects that are just out in the open. Including the one and only remaining plane called "Marina." Also included was the type of missile that shot down the US spy plane in October 1962 and the remains of the fuselage of the spy plane. There is an eternal flame that honors Cuba's "New Patriots." It was lit by Fidel on April 19, 1989.  You know, it's pretty interesting seeing international perspectives from different eyes. Again, it seems to me that governments are more the problem than the solutions in so many instances.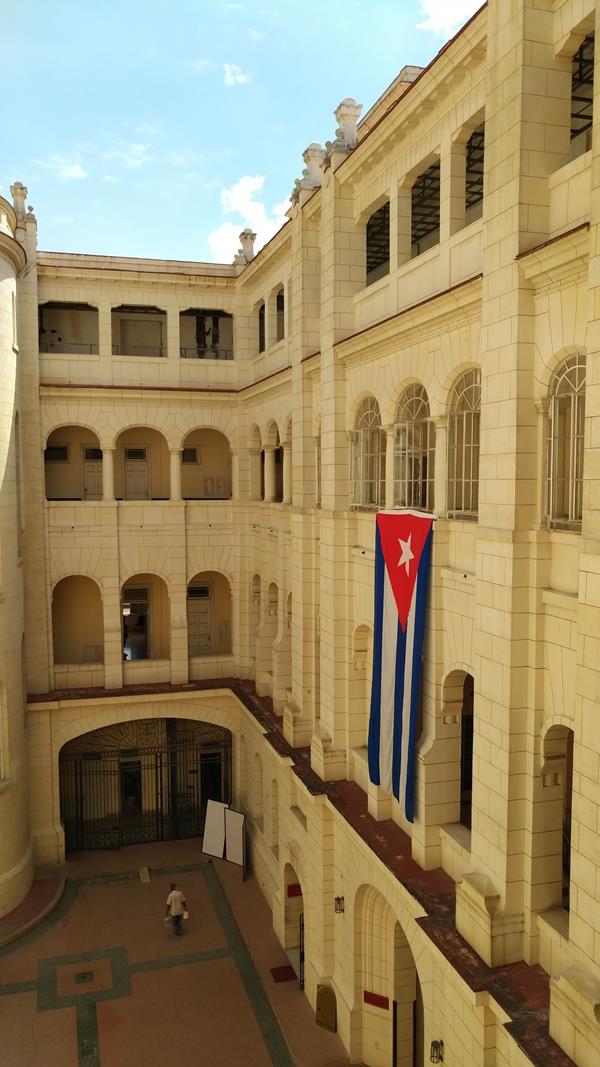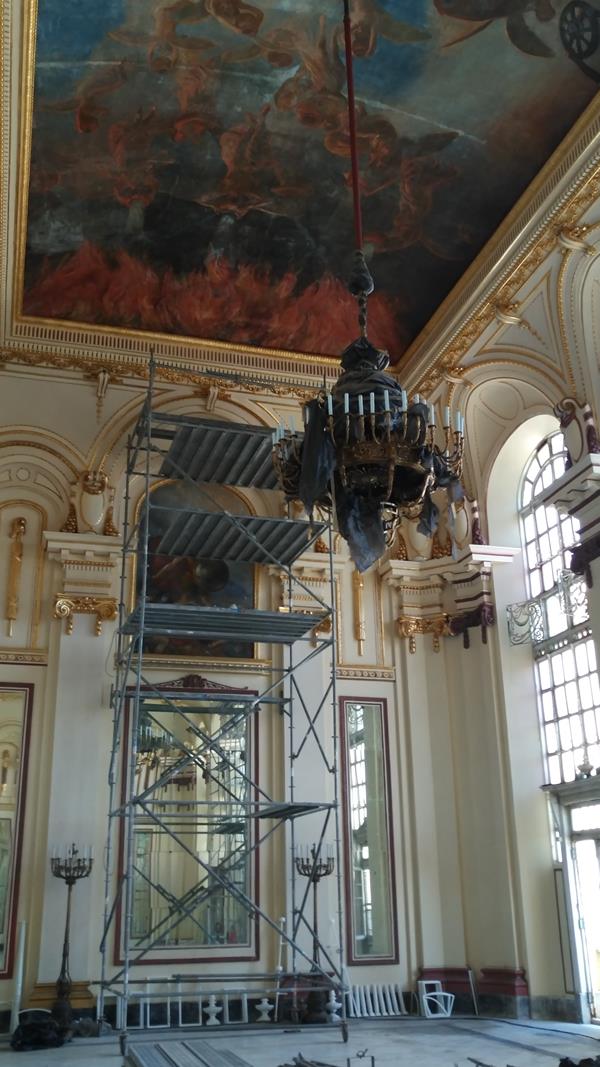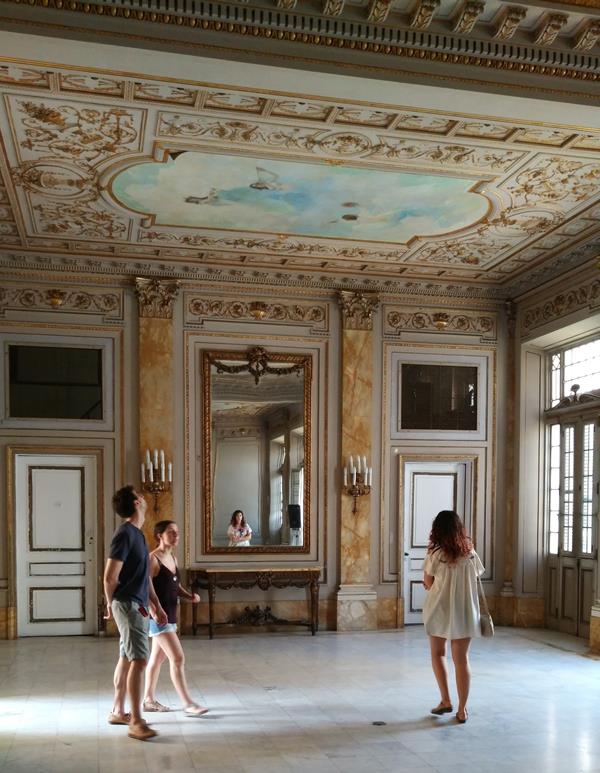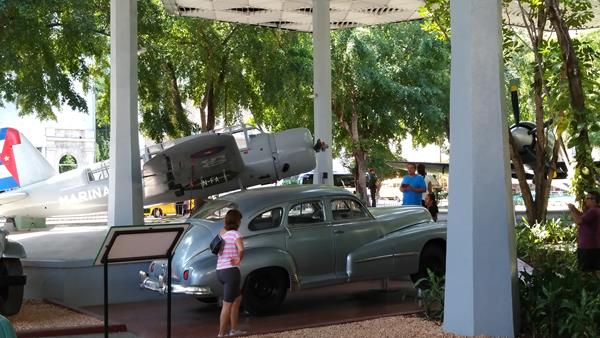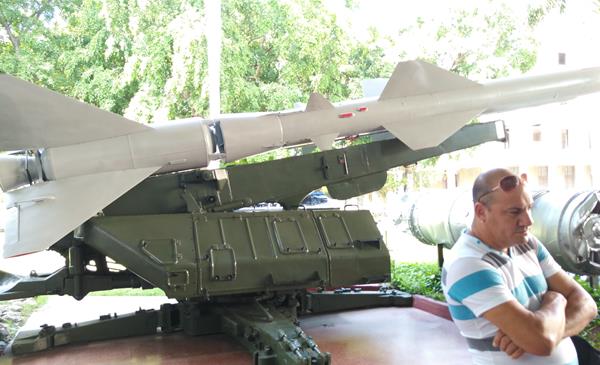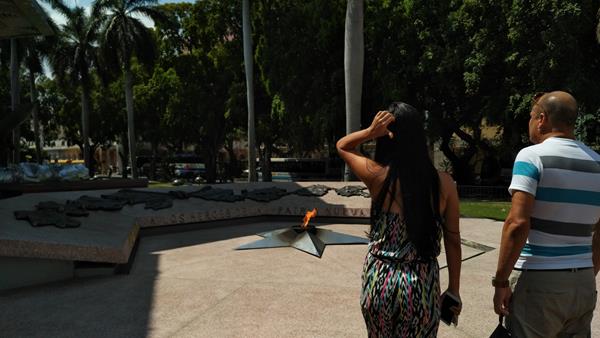 After the museum, we took a walking tour. Our first destination was the Capitolio. It's a small replica of our Capitol in D.C. It was begun way before the revolution and it's being completed now. The Cuban parliament will move there upon completion.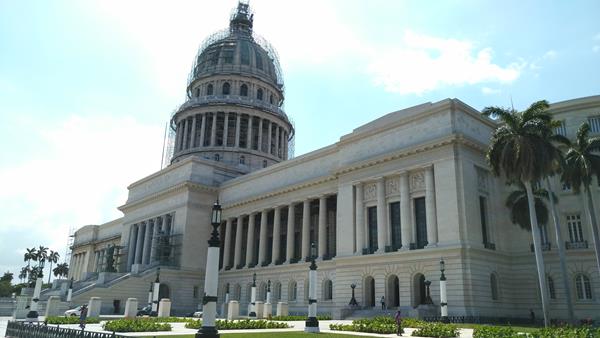 Next was a brief walk by of Central Park. Think of it as a plaza but surrounded by streets instead of buildings. It's small and is famous for guys arguing about baseball (and other topics) during the day and at night is a place for hooking up with certain people of pleasure. A "Pay to Play" sort of deal. You can use your imagination to fill in the details.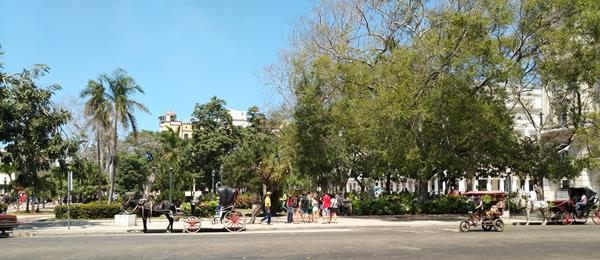 We were running out of fuel rapidly by the time we reached the cathedral so we had a bit of a refreshment outside overlooking the house of worship. Markie and I had a daiquiri while Gema and Alain each opted for colas. There was even live music.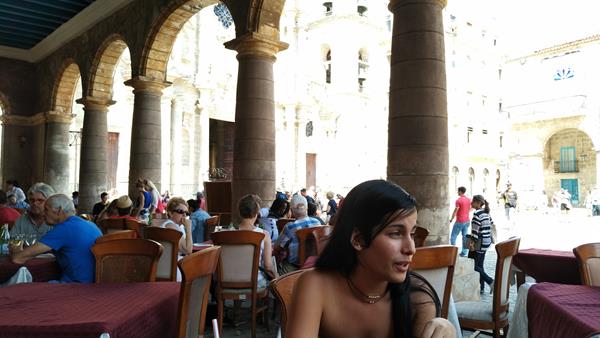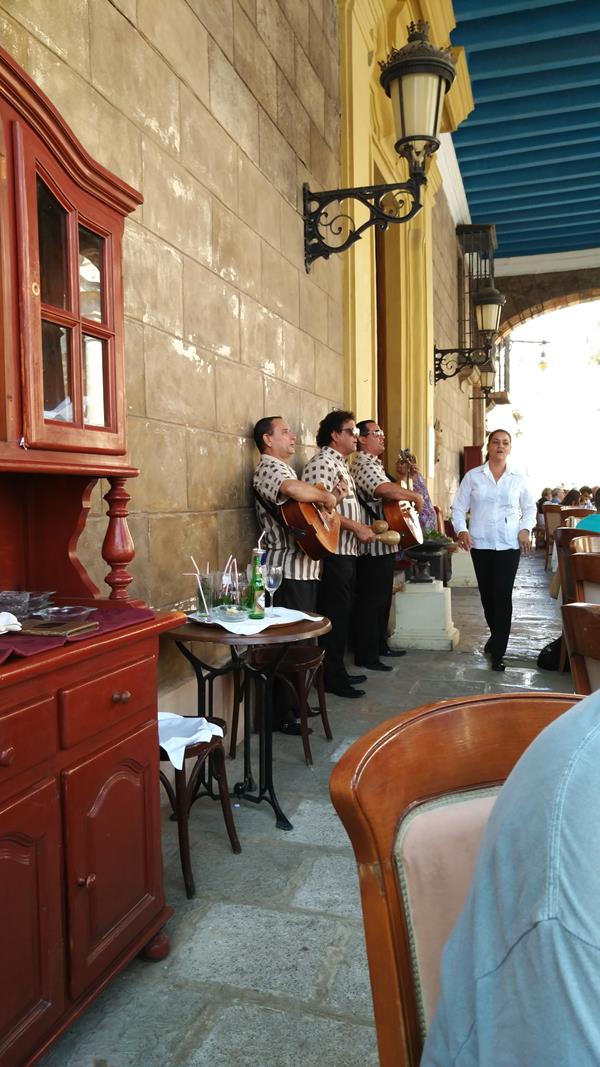 After a brief "look-see" in the cathedral…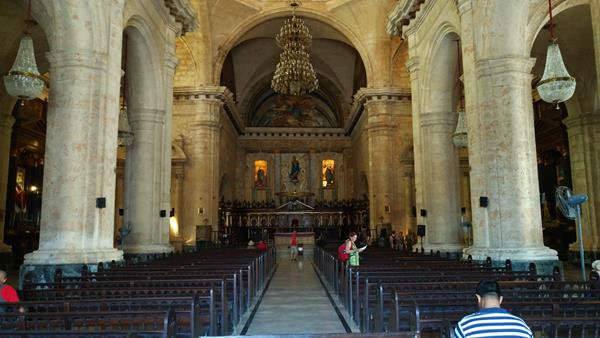 Oh, we stepped into the bar Floridita, home of the daiquiri and made famous by Hemingway. The place was crazy busy so we walked in and out.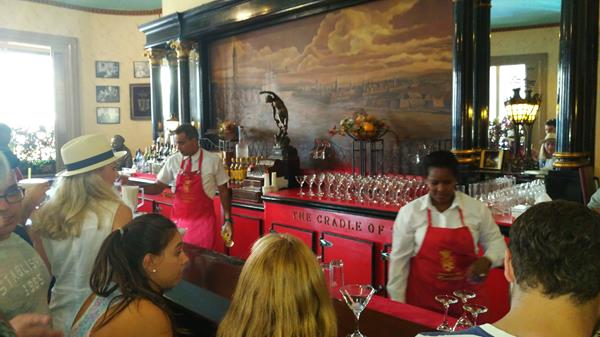 As we were hoofing our way on the narrow streets of Old Havana towards our final destination in the city when a most serendipitous event occurred. We walked past an elementary school just as the kids were readying to eat lunch. The door was open and I gazed in, looking at the uniformly uniformed students and admiring the teachers. Gema asked the person at the front door if we could see. "Yes, but not photos."  Esquela Primaria José Marti is my kind of school. It serves kids from very poor families from the neighborhood. I was able to view the center hallway and then the cafeteria. The cook was washing the metal trays before the next group of kids entered. You know, school energy everywhere is similar.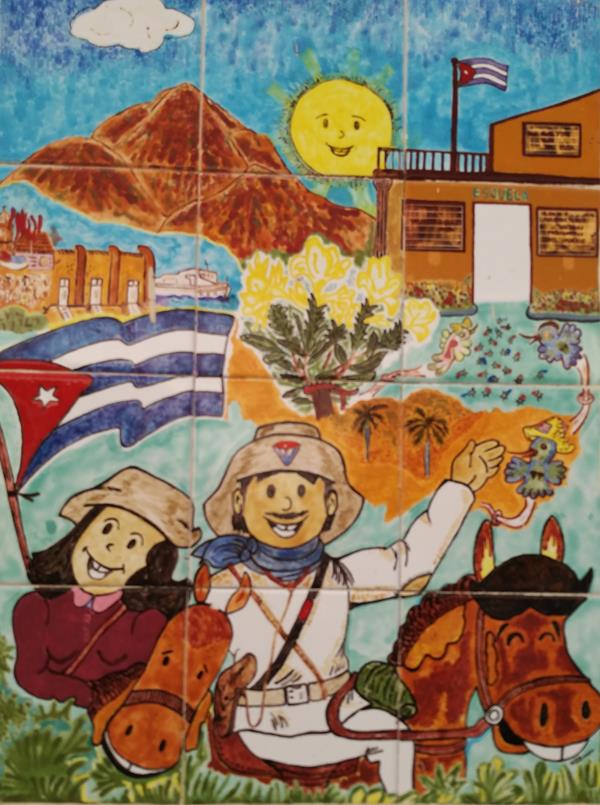 So, as Markie, Gema, and I were looking around, Alain was asking if they took donations of supplies. I brought a whole bunch of things, from playground balls to Fiskar scissors, pencils, colored, pencils, crayons, sharpeners and I don't know what all else. Before our arrival, Gema had inquired at a school near where she lives if they could accept donations. They said they would have to go through the Ministry of Education. Well, at José Marti, they were eager to bypass that step. So today, on our way to the airport, we're going to briefly stop back at the school and drop off the supplies. And in a gesture typical of folks in poverty (at least what I've observed), the school is going to share the supplies with another school that is close by. To me, dealing directly with a school is so much better than going through some damn bureaucracy. 
After that brief stop, we continued without interruption to the Havana Club Rum Museum. We arrived with about 15 minutes before the English language tour so we were able to sit for a quick Cuba Libre (rum and coke). The tour was about 35 minutes and was very informative. And of course, a sample of 7-year old rum was waiting for us at the conclusion of the tour.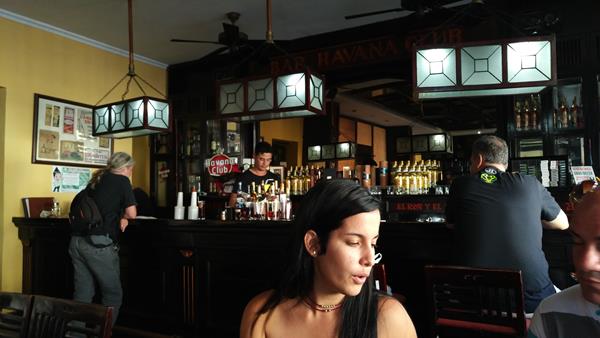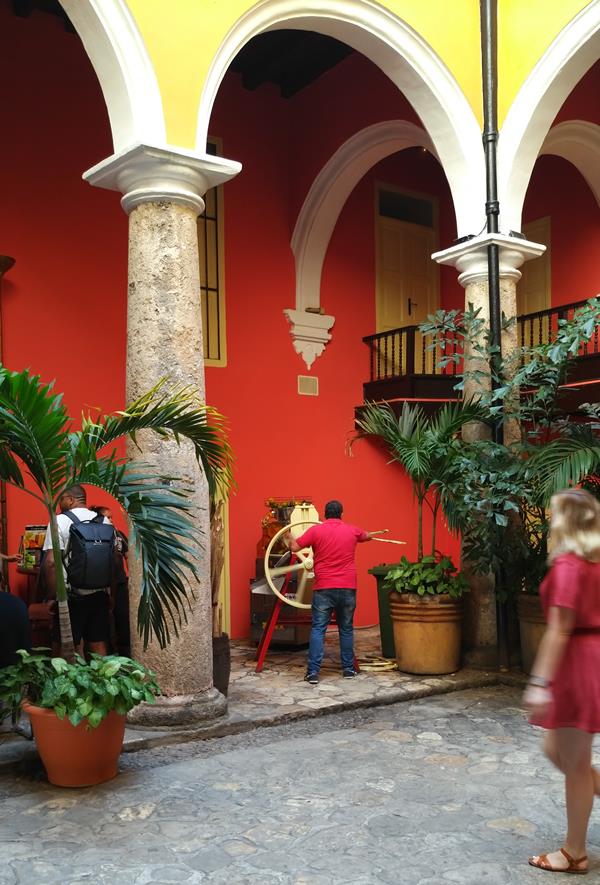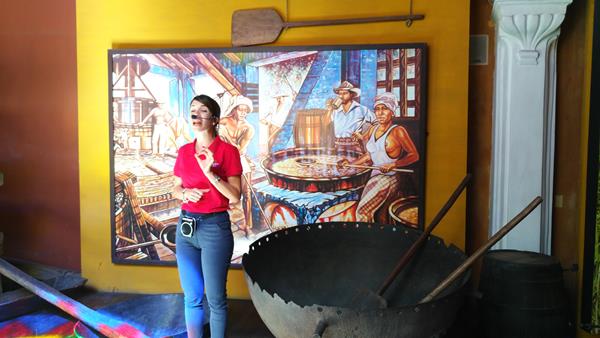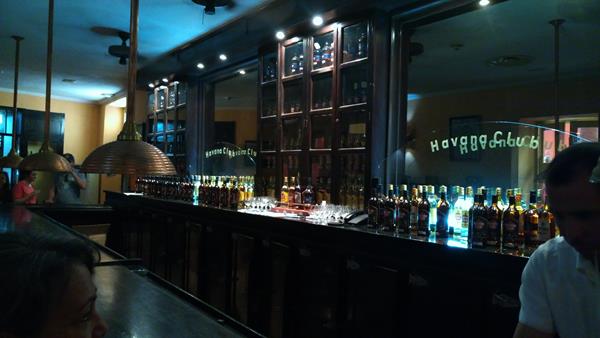 Then it was back to the house for lunch. Don't kid yourselves, it was a feast. Yucca, chicken, red beans and rice (a change from the usual black beans), and salad filled the table. So tasty. I used to say that "Cuban food" and "food in Cuba" are two different things. Finding home cooked meals like this in Cuba has increased my appreciation of "Cuban food in Cuba" to near god-like status. So good.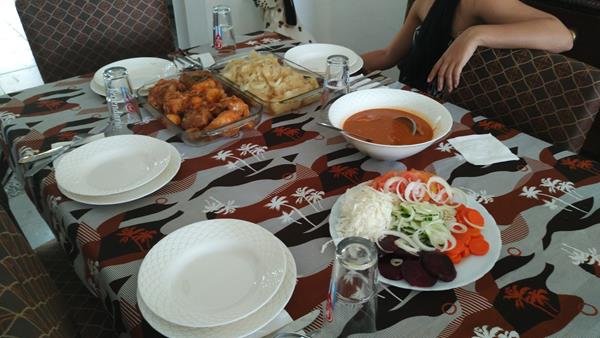 After a brief pause, we walked over to a busier boulevard and hailed a cab. We were off to the beach I had visited in December 2015. We also experienced a bit of relativity. First of all, it was a 'red flag' day so no swimming.  The wind was pretty strong. I was basking in the warmth of the water and air while Alain and Gema were huddled with towels around them. They had no intention of dipping their toes in the 'freezing' water. They endured and I savored until Markie broke the tie and opted to go back home. I can never get enough beach time. What seemed chilly for Alain and Gema seemed very warm to me.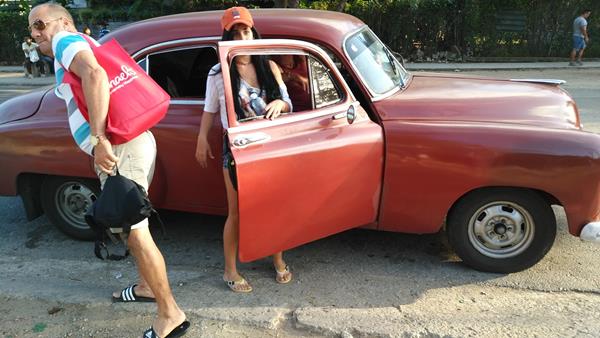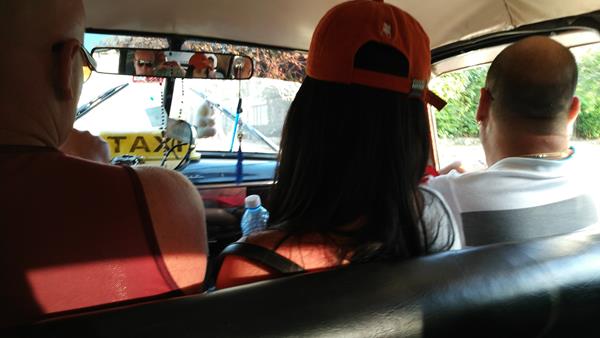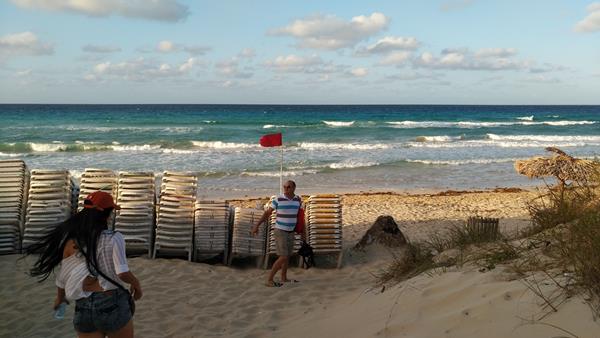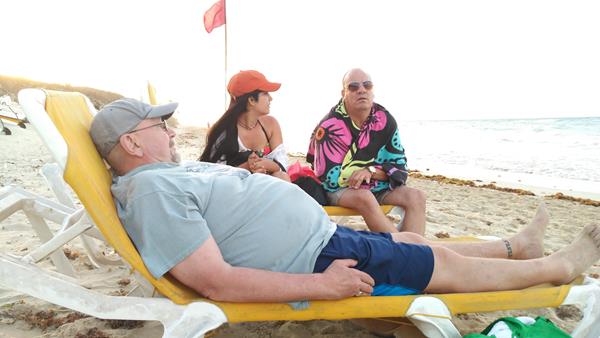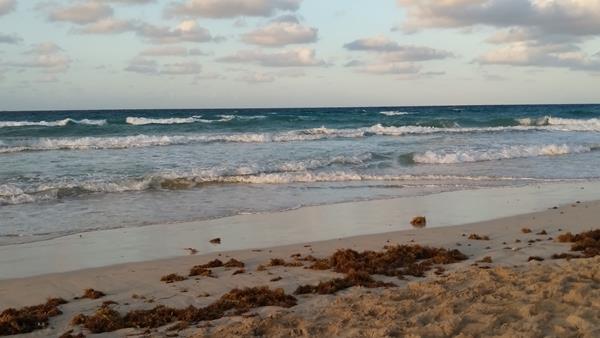 We had lots of time to relax before a meal of leftovers and Alain's insanely delicious malanga fries. Those things are addictive, especially dipped in delicious Cuban honey. Oh man.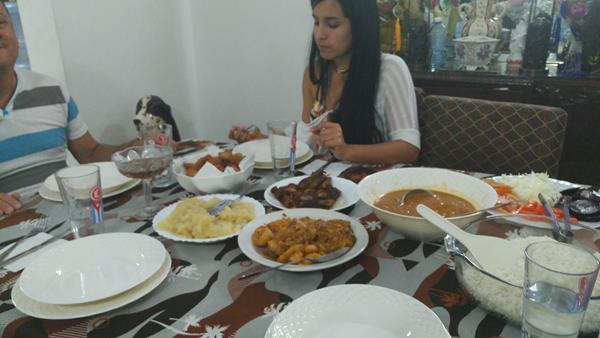 This is a most welcoming house. Alain's friends arrive and seem a part of the family. I feel beyond honored that their casa and hearts opened themselves to Markie and me. This has truly been a blessing that I feel lucky to have experienced. 
Markie here:
This was an incredible bit of luck to find as generous a host at Alain and his extended family. Tomorrow morning will be our last chance to explore before heading home in the afternoon.
[? ? ?]