Between trips for two weeks is no reason to not keep busy – though I took the measurements for this racks in November, so maybe I'm not the quickest at execution.
I've been wanting to put together some racks to hold wine bags behind the counter at the shop – previously we had them on hooks, and they were always getting tangled up, so a solution was needed.
Time to head to the garage and start cutting down wood to make the racks. The source? The wooden tops to wine boxes from some of the French wines we sell.
In process. Thank Harbor Freight for the corner clamps (used to make picture frames) and a pin-nailer to actually get nails into ¼" pine: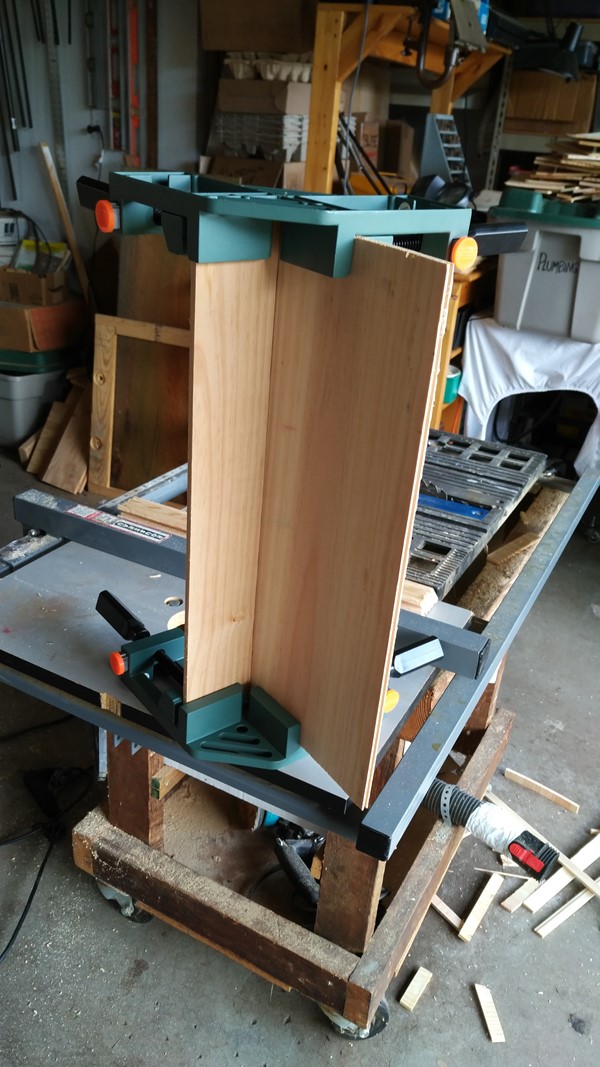 And the finished product: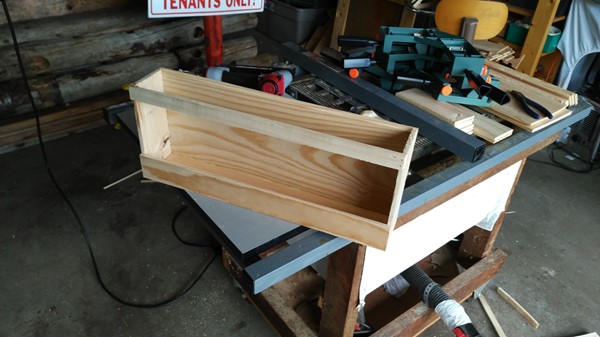 Yep, pre-drilled the mounting screws with finish washers on them to match the rest of the racking in the shop (ALSO all made in my shop).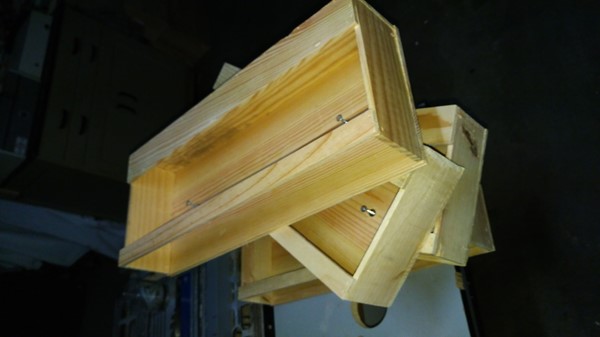 With Jim on holiday in cozy Corvallis, I installed them on Friday…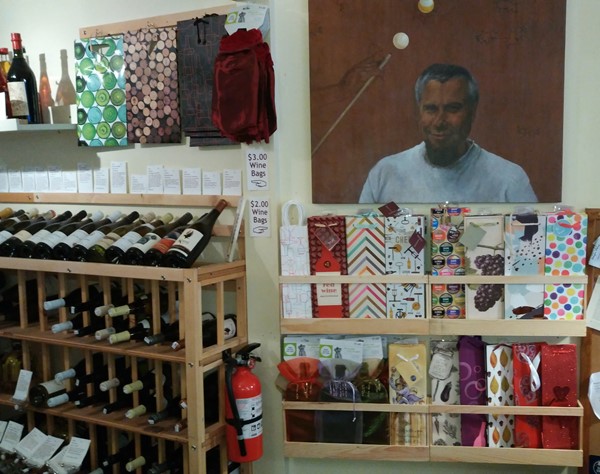 While I was at it I redid the 2-bottle bag hanger (upper left), though I'm tempted to put the same kind of rack, though the wooden box tops aren't long enough…will ponder.
So, if you are in the neighborhood, check out Madrona Wine Merchants.
[? ? ?]