This week just a quick little trip a couple of hours north to celebrate Jonathan's Spring Break at the WorldMark Blaine.
Nice little two-bedroom place: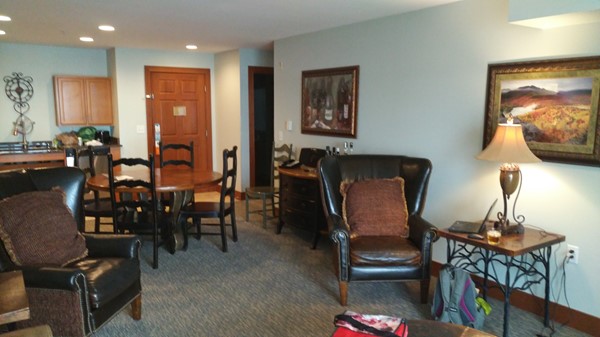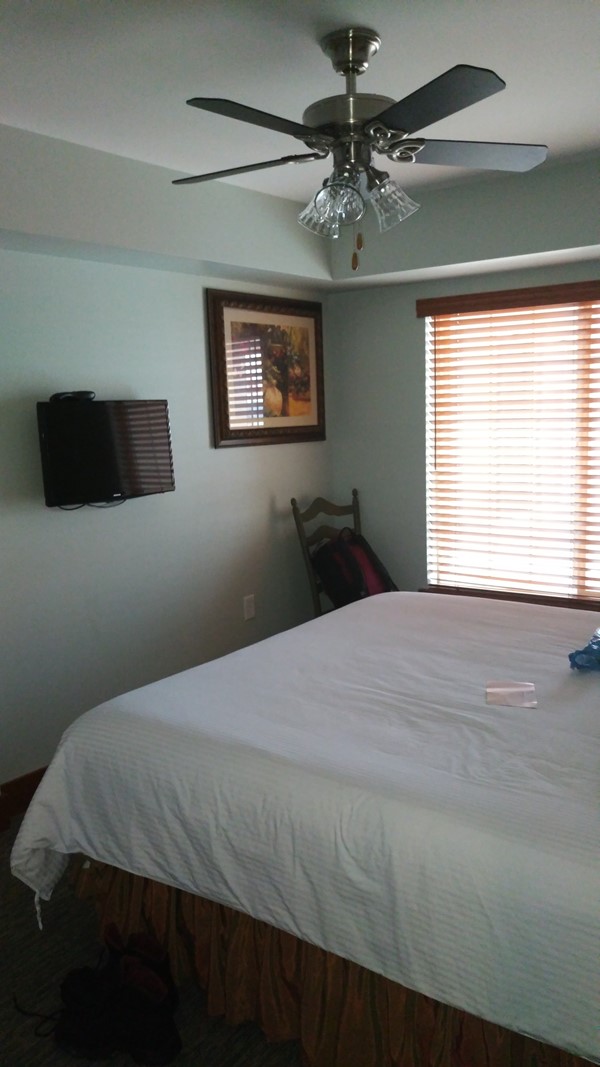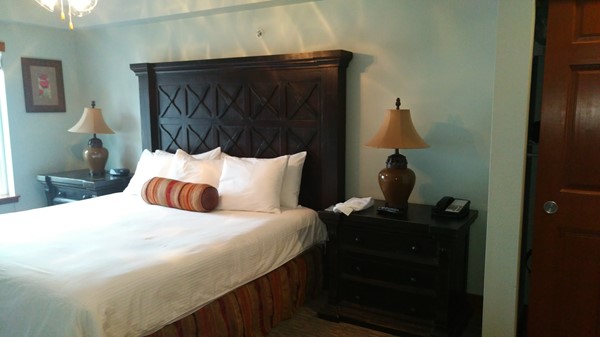 With a pretty nice view…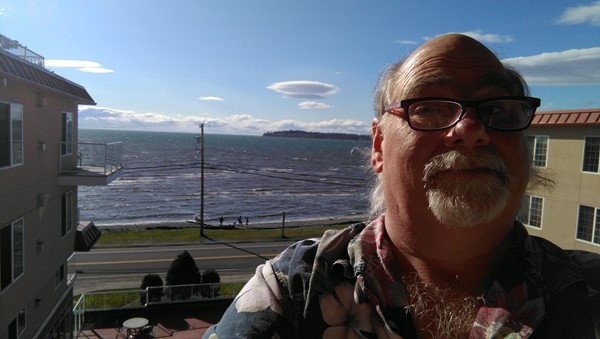 Our room would be one floor down, right hand balcony: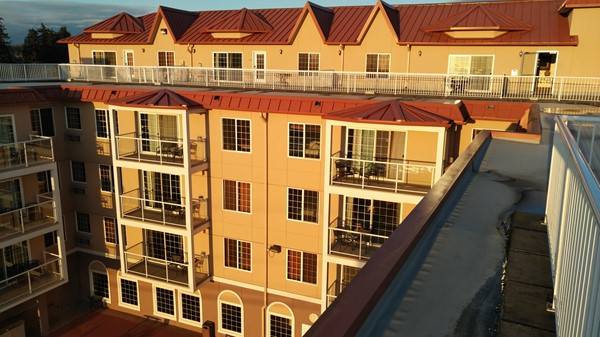 And even a rarely used lounge (at least in the times I've visited this property):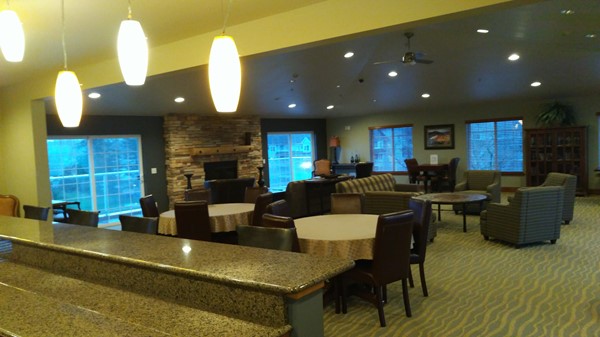 To me, the downside of this place is that the decks don't have BBQs – just a couple of shared ones outside the lounge: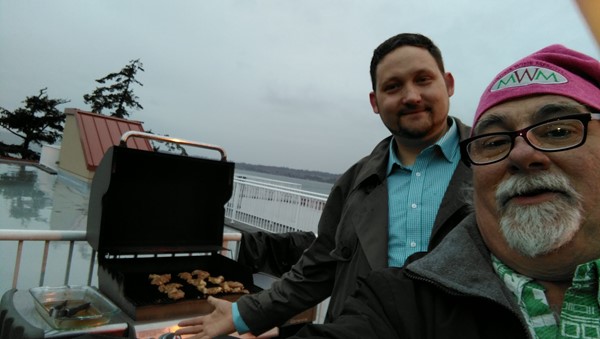 Marinated chicken thighs the first night. Pork loin the second night. Pretty much cooked all the meals in. The second night the wind had kicked up so I had to use the grill cover to block the howling wind from blowing out the flames.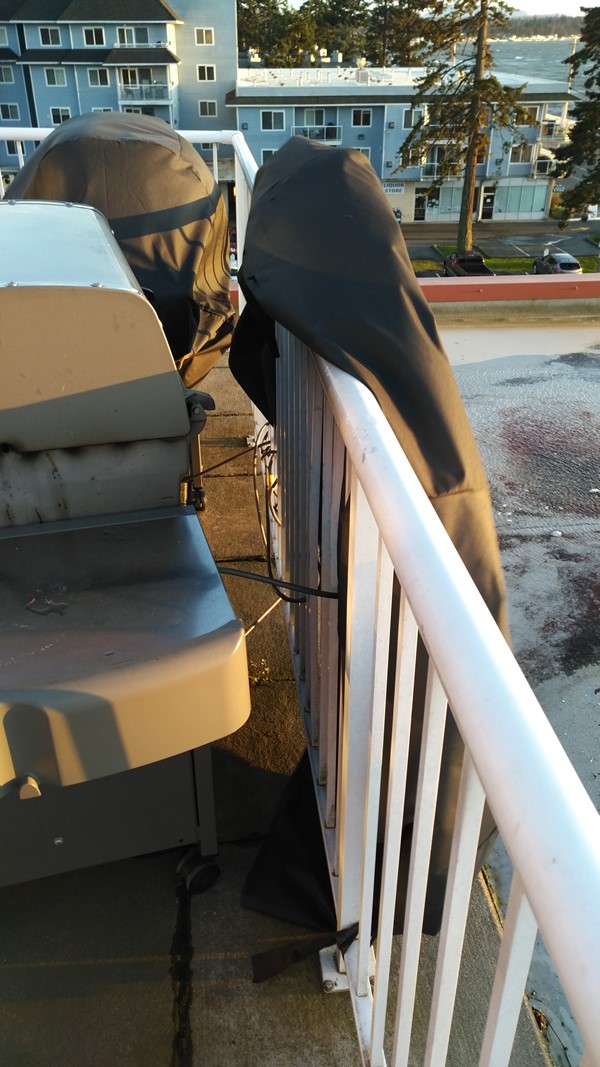 You can see what the wind was doing to the bay…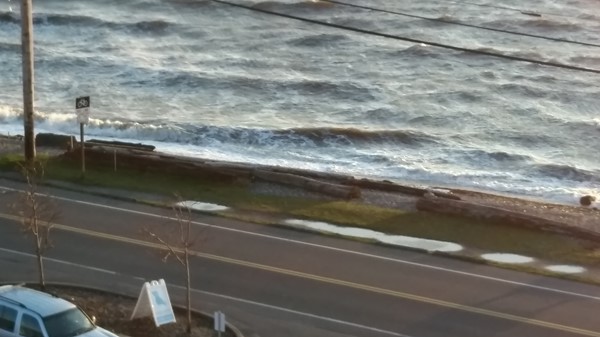 And I was definitely bundled up…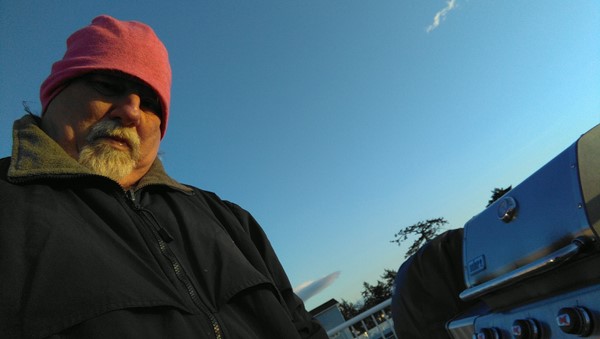 But the end result was worth it! We even did our breakfast's in… scrambled eggs, bacon, fried risotto cakes.
All too soon it was time to return to Seattle, somebody (that would be me) is leaving the country Friday, but it was a fun little quick holiday.
[? ? ?]