I'm actually taking a weekend off leaving Jim in charge – like he is even when I am working the weekend. Destination? Tokyo to visit my ex, his wife, and daughter for a couple of days, then down to Nagoya to visit Julian.
But first, I have to get there, which means a stop in the Alaska Lounge: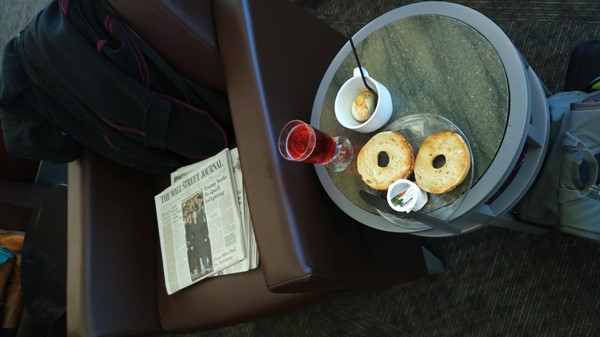 Breakfast of champions!
Saw the combo Alaska/Virgin plane that was damaged several weeks ago in an "airport incident". Fortunately, not my airplane.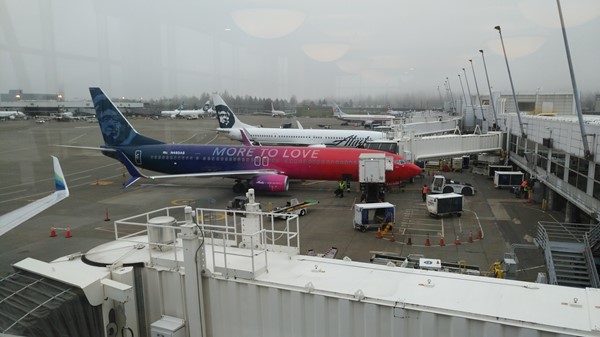 Several days ago, I'd gotten an email from Alaska Airlines saying that they had upgraded me on my flight from Seattle to Vancouver. In the back, there isn't even enough time for a beverage service. In the front, we got one quick round in the half hour flight. It was nice to even get an upgrade on a frequent flyer award ticket. Even got my favorite seat, 1C.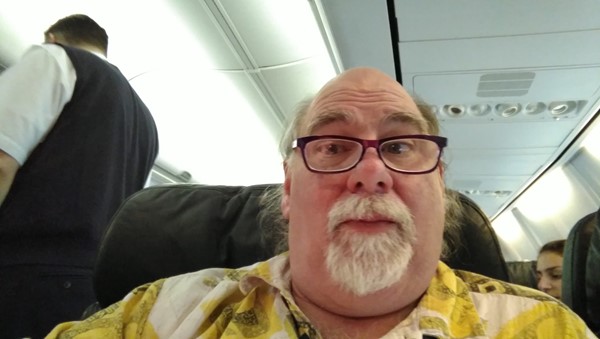 When I checked in back in Seattle, they were able to check my bag in all the way to Tokyo, but not give me a boarding pass for my connecting Japan Airlines ticket. Got to Vancouver, and while the plane had arrived, there, the gate area was locked up. Wandered the airport a bit and finally decided to go to the lounge that Alaska partners with in Vancouver – which turns out to only work if you are flying to the states, or, as it turns out, connecting to the Japan Airlines flight. Yahoo! More free food.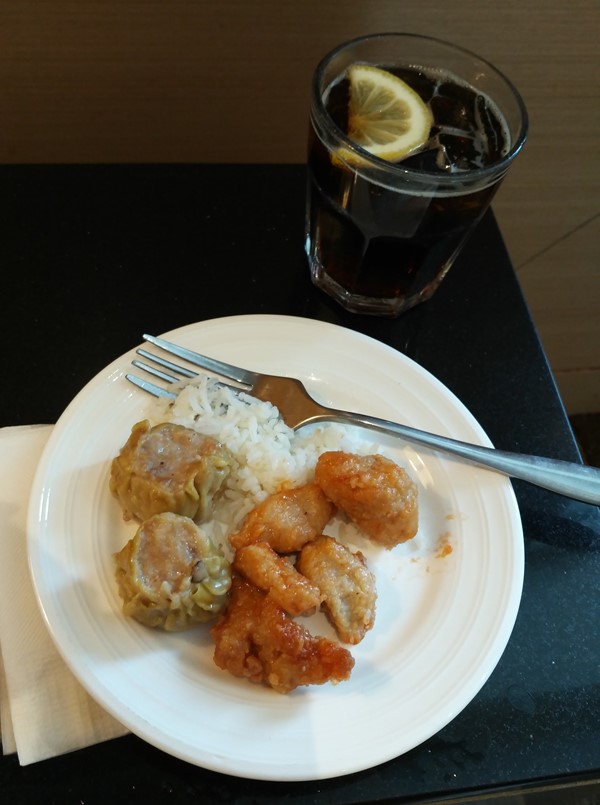 My newspaper fortune (VERY appropriate):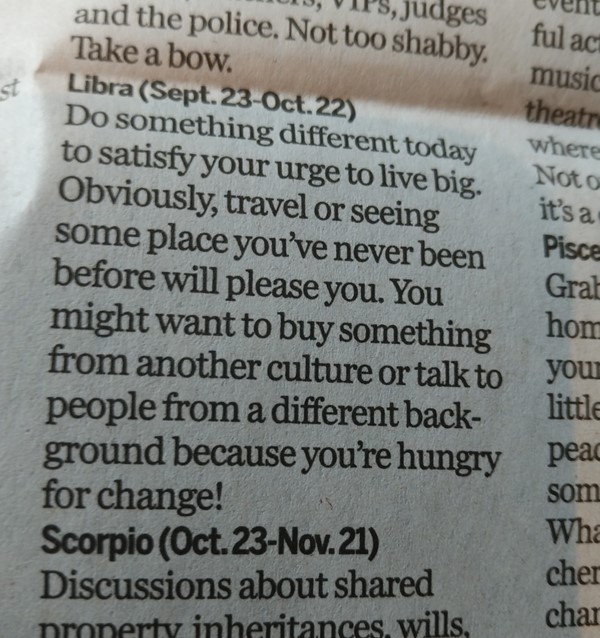 My plane (787-8):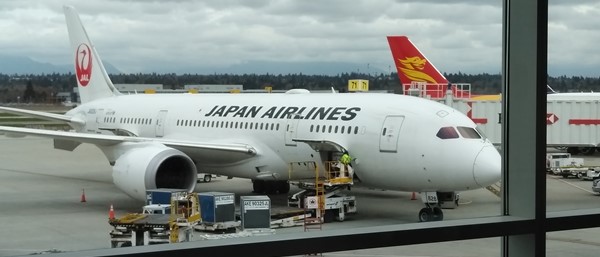 My seat: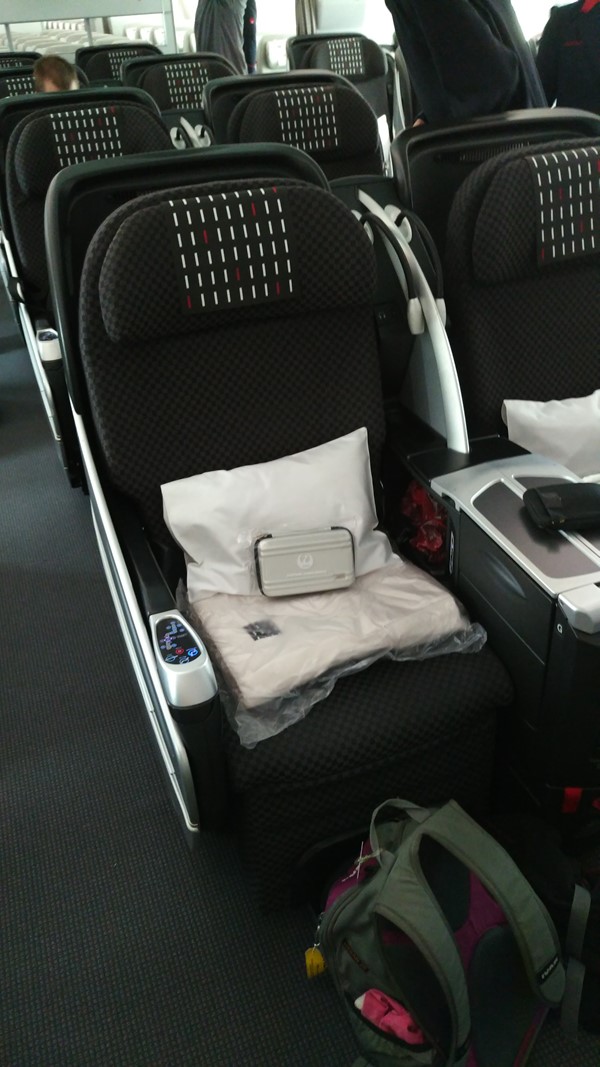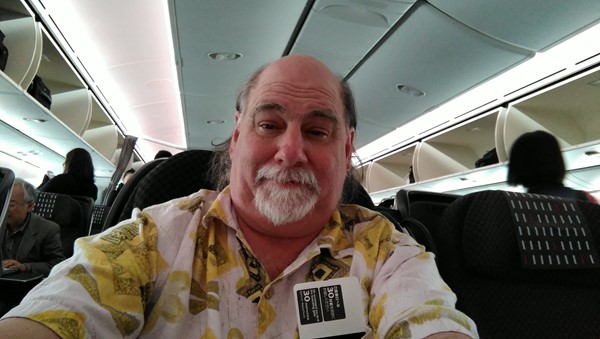 The bidet controls in the lavatory (yes, a bidet on a plane – better than a snake):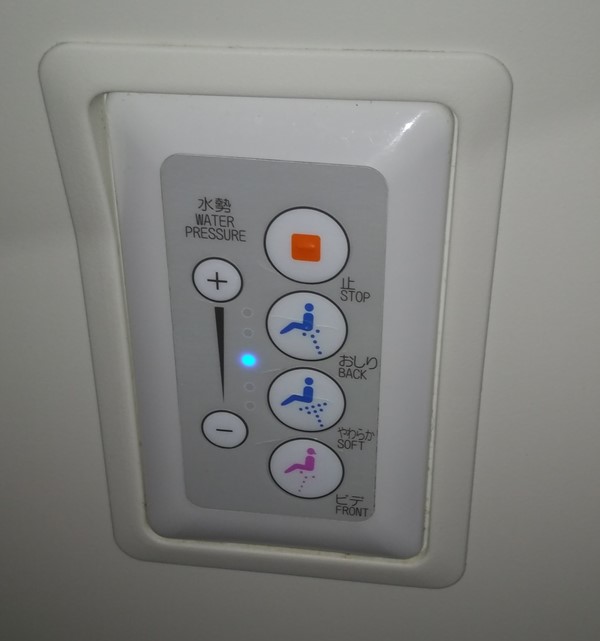 And then the food started coming (and coming). It IS business class, after all: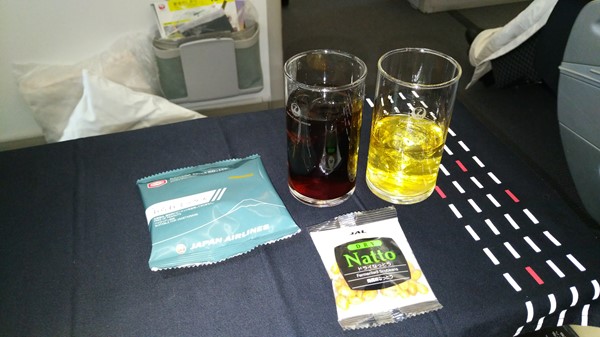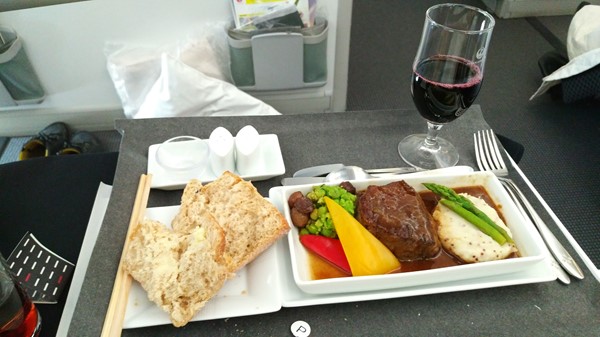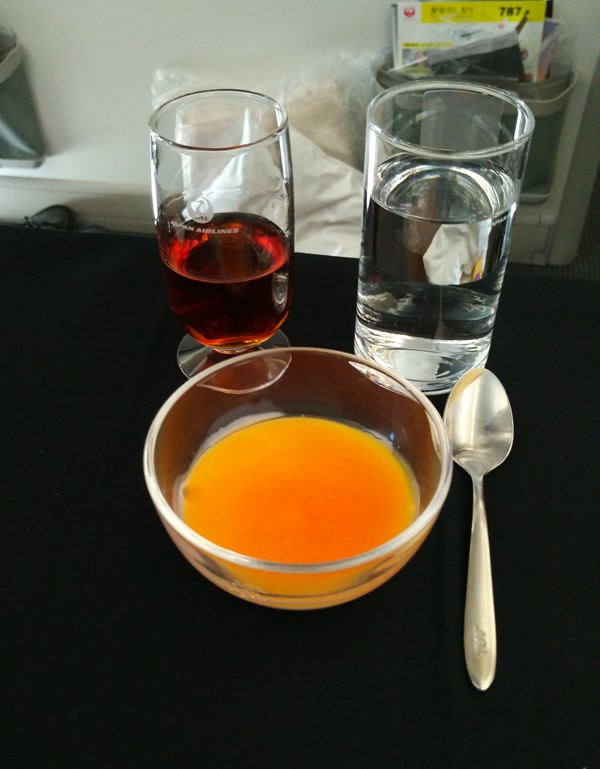 Somehow, I forgot to take a picture of the "starter" course which was shrimp, lox, foie gras (and tasty). Then before landing (after my third movie), they served us another lunch: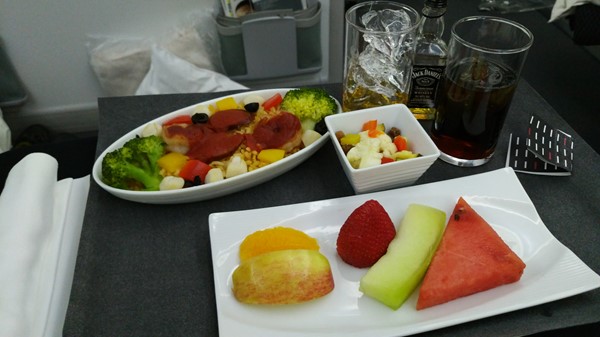 Upper left is VERY unusual version of Paella.
I went for the Western Meal option since I'll be in Japan all week and this will be my last chance. Here were the menu options: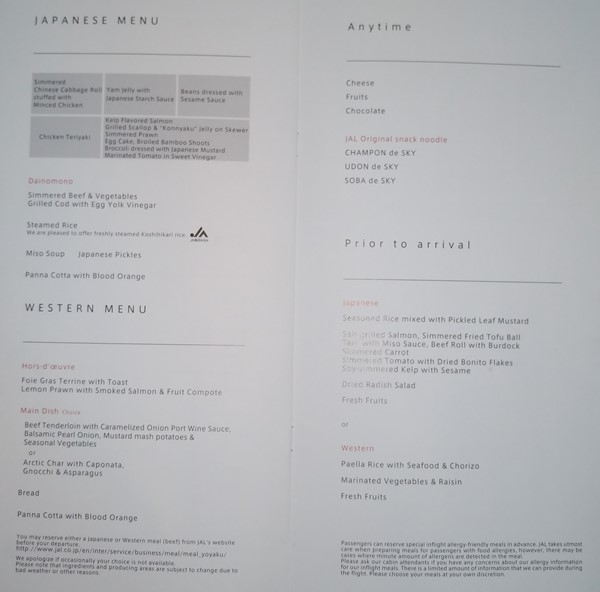 And let's not forget the drinks!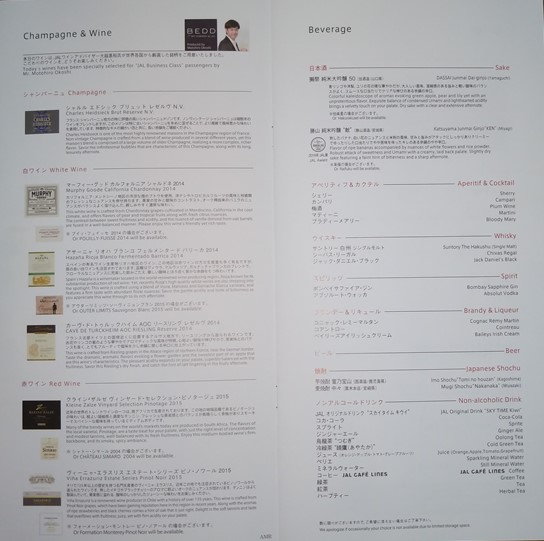 My thoughts on Japan Airlines Business Class:
Last generation seats, not completely lay flat
A little stingy on the alcohol
A little too "formal" attitude for my taste
Food was good, but not over the top
But considering my round-trip ticket was 112,500 miles and $85, I can't complain too much.
Arrived in Tokyo to an airfield taxi stand – meaning down the stairs and into a bus to the terminal. Fairly quick transit through immigration and customs, and soon enough I was on the Narita Express bound for Shinagawa Station where TokyoDave would meet me and get me the rest of the way to his house: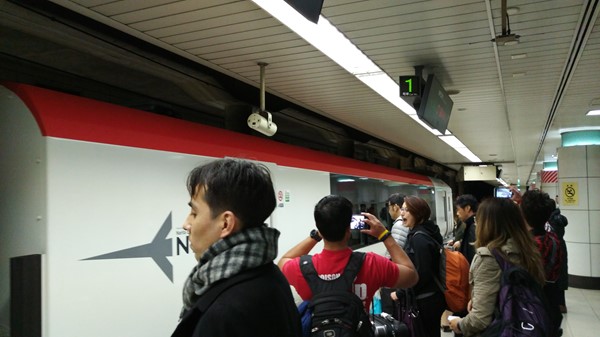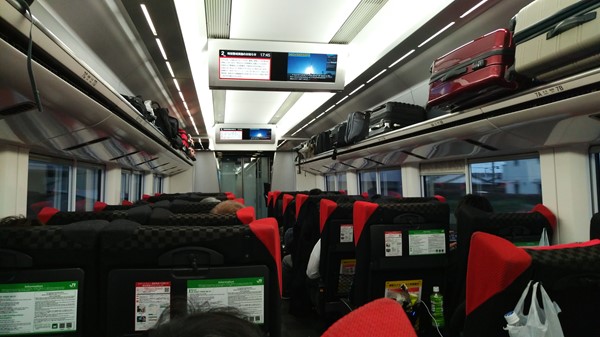 The train into town was an hour, and the remaining legs with TokyoDave another half hour.
We'll pick up the story tomorrow, but at least I made it in to Tokyo in one piece.
[? ? ?]