TokyoDave and I arrived from the train station to a living room full of teenagers – apparently, there were twice as many (eight) earlier. In the living room on a tabletop cooker they had been making quesadillas and smores – yes, these are international school students. Sarah's (TokyoDave's number two daughter) red-haired boyfriend is half Japanese, half Argentine. Definitely a mixed crowd where English was the major language. And like teens everywhere, more food was needed: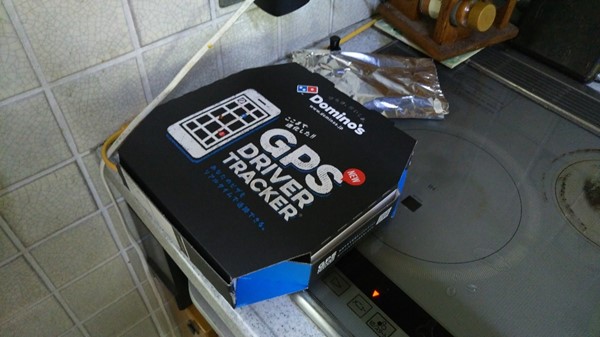 Yep – they send Mitzio (TokyoDave's wife) to the Dominos store because you get an extra pizza if you pick it up rather than have it delivered. Thankfully she also picked up a bag of ice for cocktails.
It was a long evening of catching up, noshing on various bits and bobs, a bottle of red wine was opened to go with the dutyfree whiskey I brought. Spanish, El Diablo something. Didn't try it but it was finished by the morning.
Julian showed up from Nagoya in the morning – only getting a little lost needing TokyoDave to fetch him from the Family Mart (the 7-11 of Japan, except that 7-11's are EVERYWHERE in Japan). Soon we were off to Kawasaki for the Kanamara Festival. Basically, it's a Penis Festival – like the one that I went to two years ago in Komaki.
Police had closed off streets: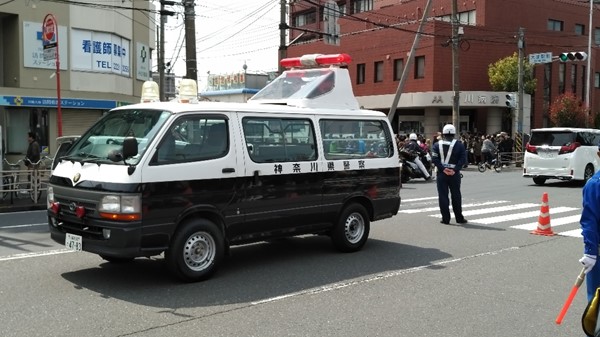 And the crowds were massive – much larger than the festival in Komaki.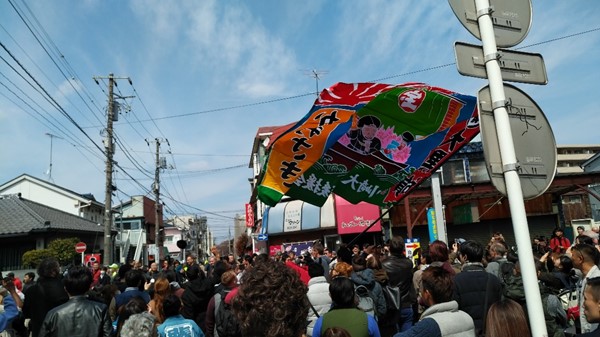 With lots of people in costume: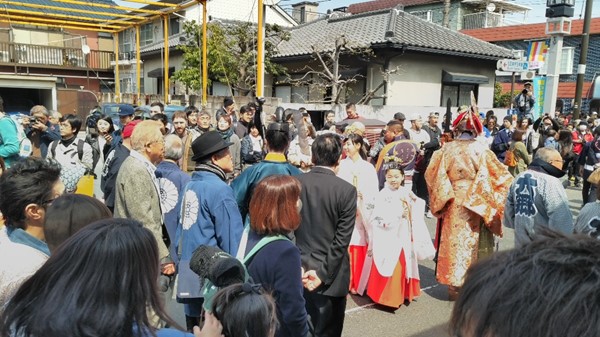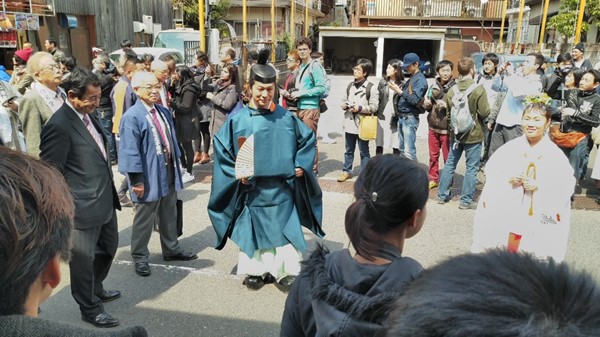 And then the parade of penises started: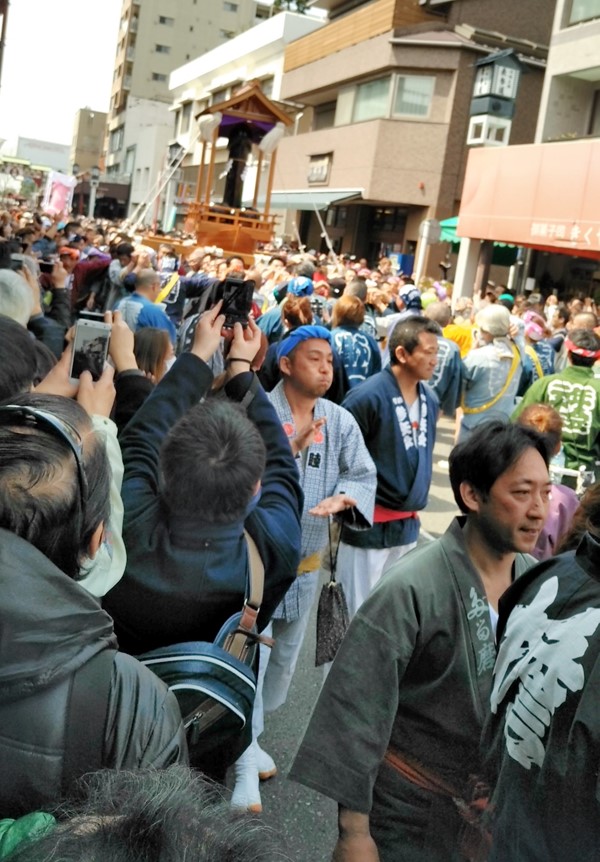 But a still photo doesn't do it justice – how about a video!
And there were more "floats"….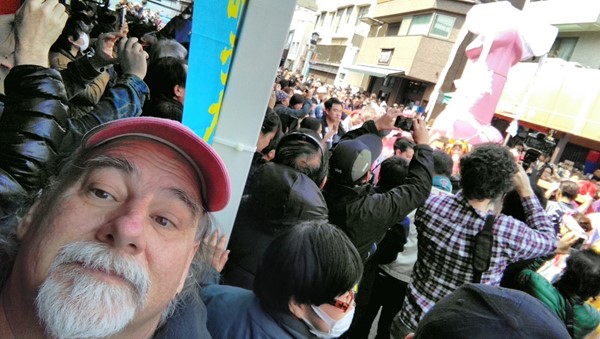 This one was carried by and donated to the local temple by local drag queens: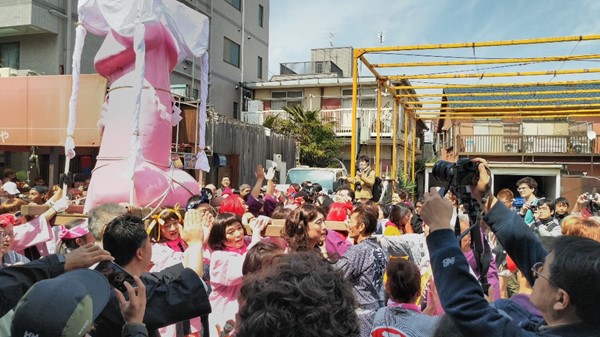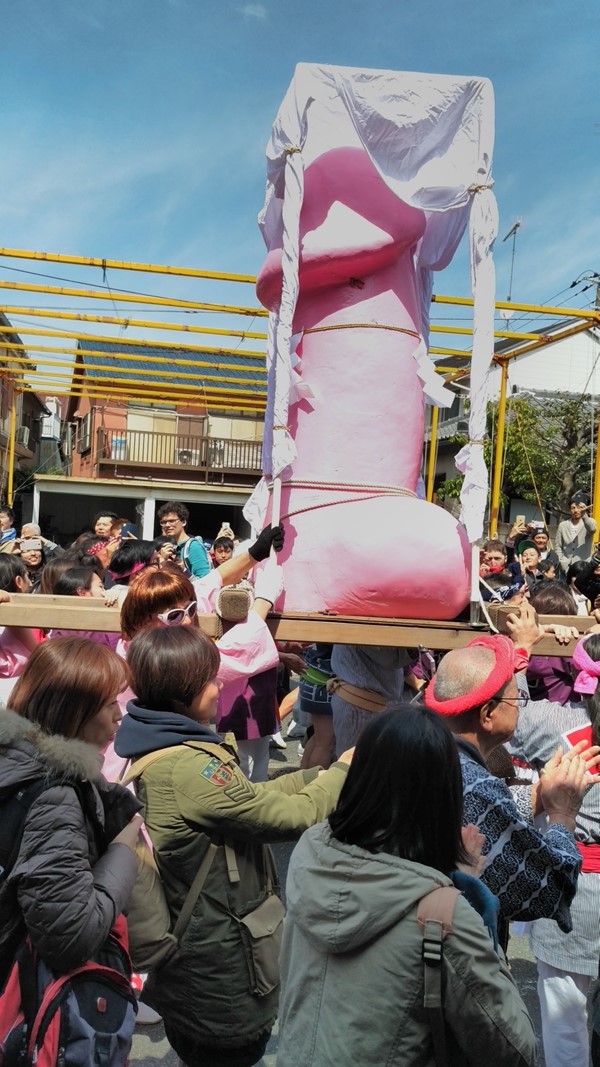 Yet, more dongs…
And dress-up: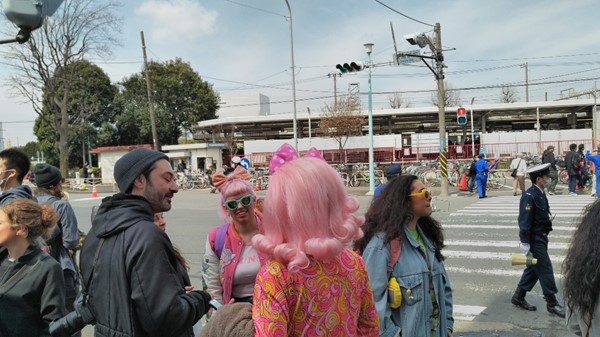 It turned into a family event with TokyoDave's wife and daughter meeting up with us, though it's only Julian, Sarah, and I in this shot.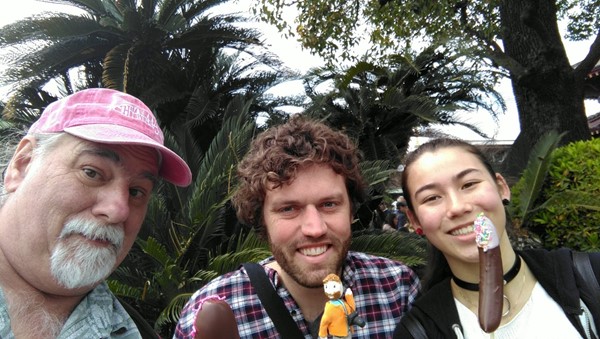 Sarah and I are eating chocolate dipped penis' (banana on a stick), while Julian is holding up his "mini-me".
Eventually, we ended up at one of the two temples (starting and ending):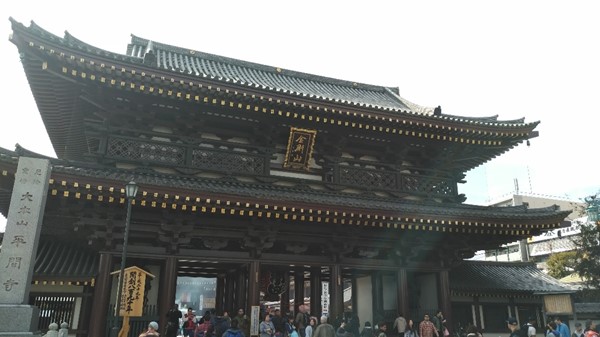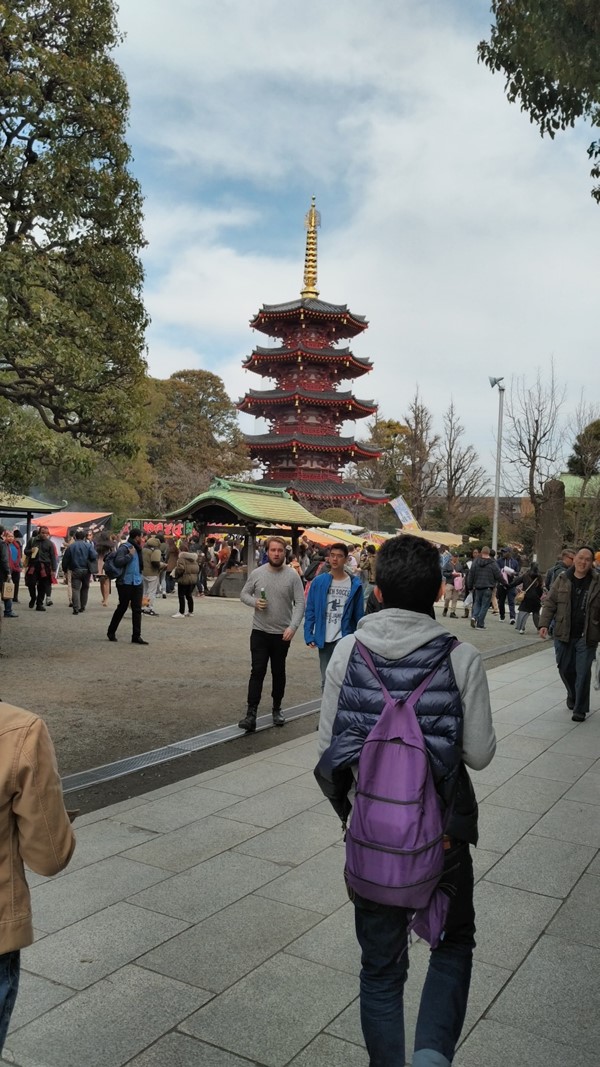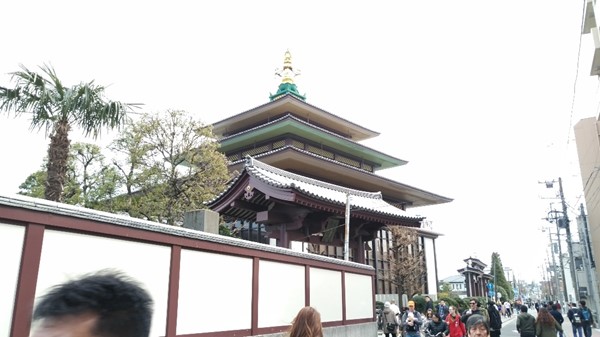 When the "honored guest" (that would be me) was ask about lunch, my request was not for street/stall food, but a sit-down restaurant to get away from the crowds (and, frankly, to sit down). We ended up at t noodle joint.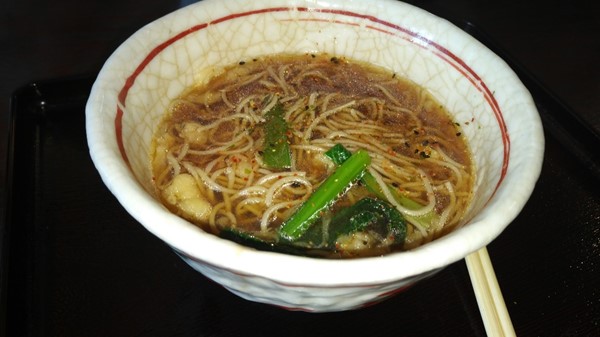 You order and pay at the hostess station, they give you tickets to place on the table. Want drinks? Step up to the vending machine for more tickets: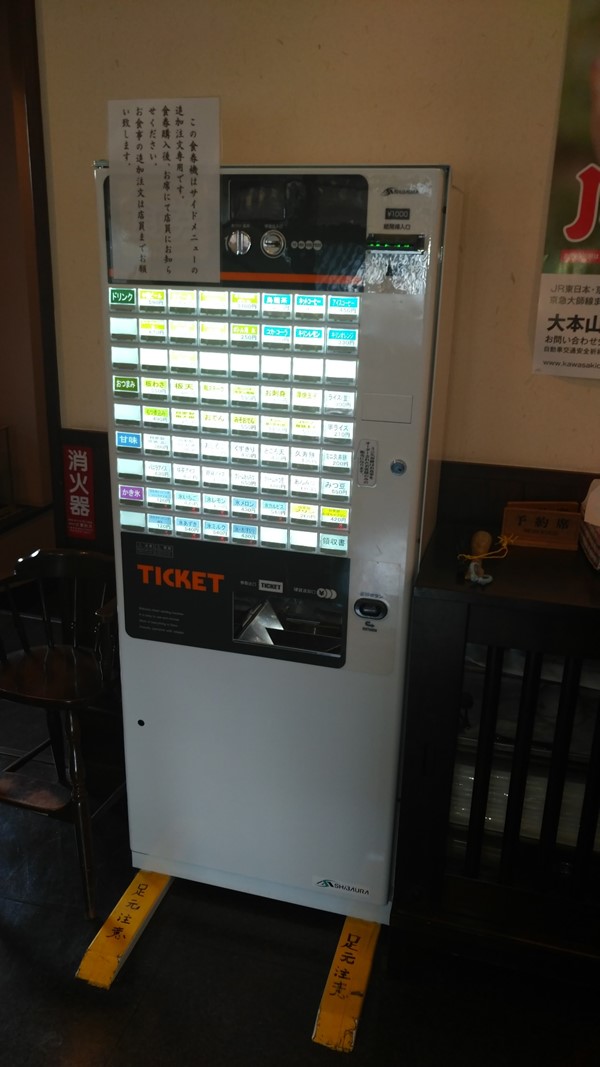 I opted for the sparking sake: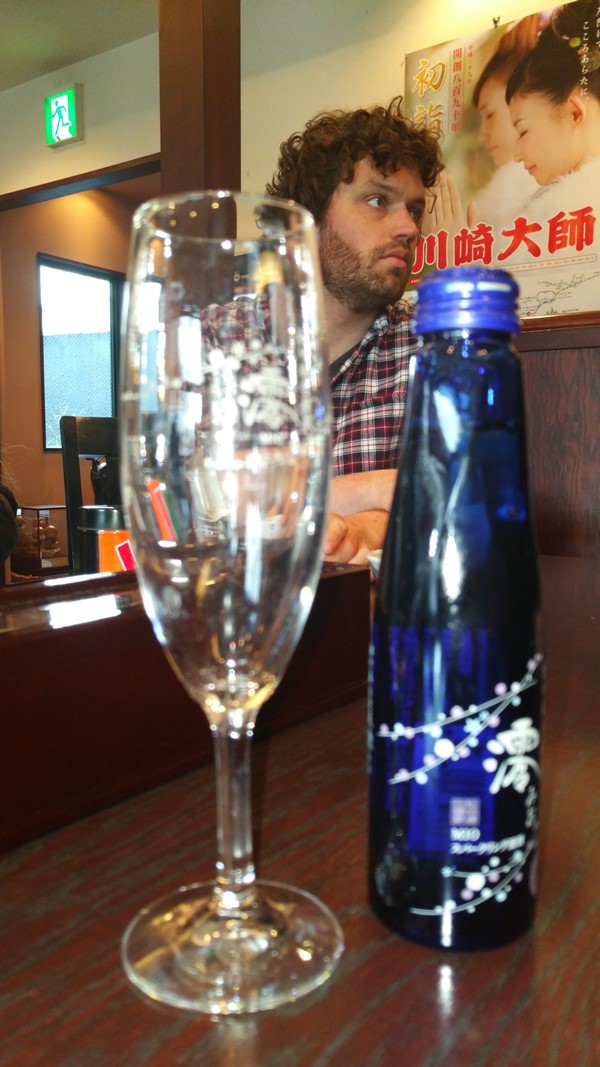 Soon, it was time to head back to TokyoDave at Mitzio's house and relax: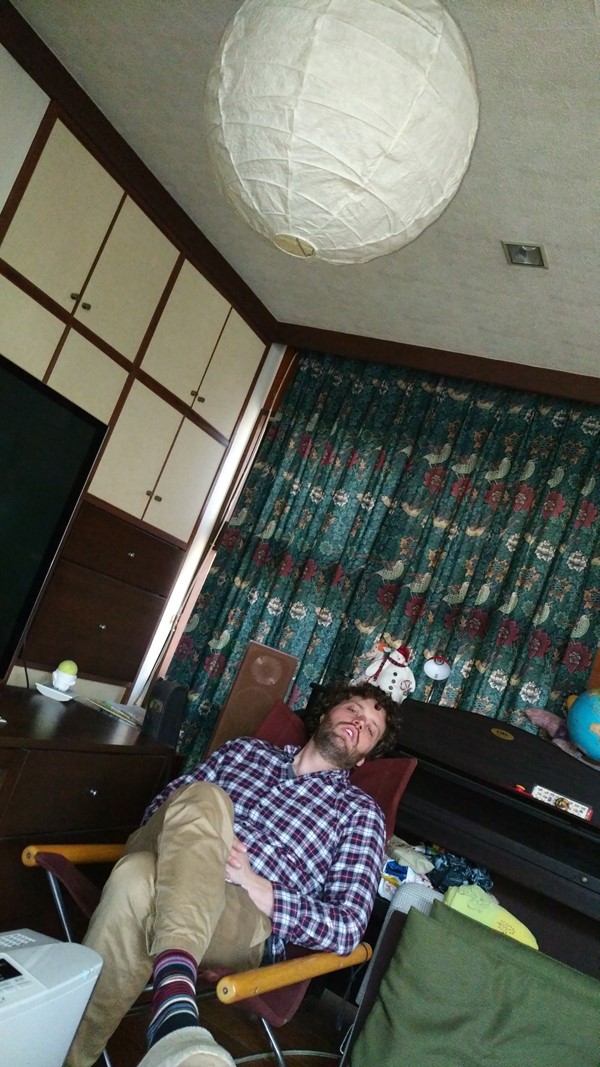 And have a little late dinner.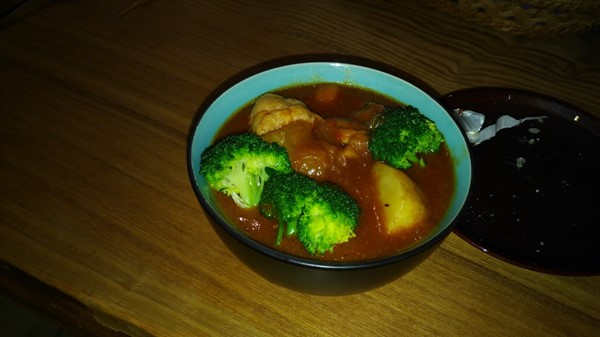 For tomorrow Julian and I head to Nagoya.
[219.4]