Well, three and a half months of being on planes has brought me to MVP Gold status on Alaska Airlines: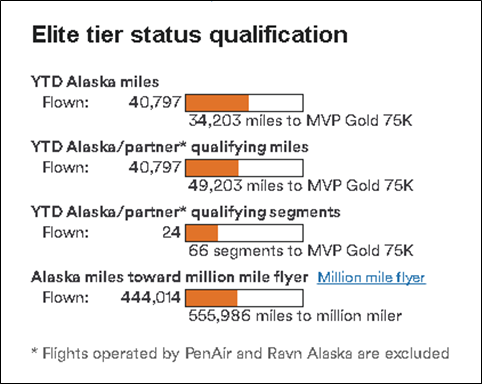 It actually took one more roundtrip that I was expecting as they credited my Seattle to Havana trip as a direct route, even though it stopped in Los Angles.
Another bonus to hitting Gold is the addition of four Guest Upgrades at time of booking, assuming space is available. I like a guaranteed First Class seat for the price of economy! If I manage to rack up another 34,203 miles this year I'll hit their top level of MVP Gold 75K – meaning four more Guest Upgrades, lounge passes to give out to my friends (since I have a lounge membership), and better upgrade availability.
I've got a couple of long trips coming up – Mid-May is Seattle to New York, catch the train to New Orleans, fly home (4,496 flight miles) and an August trip to Kauai (5,396 flight miles). Dang, and I have that $125 voucher to use – maybe I'll just go out and book another flight. And it IS Tuesday, the day Alaska announces what's on sale for the week.
Sadly, I couldn't find anything, maybe I should hit up DancingBear for a trip to Kentucky in July.
And because it's the season, the overgrown front yard: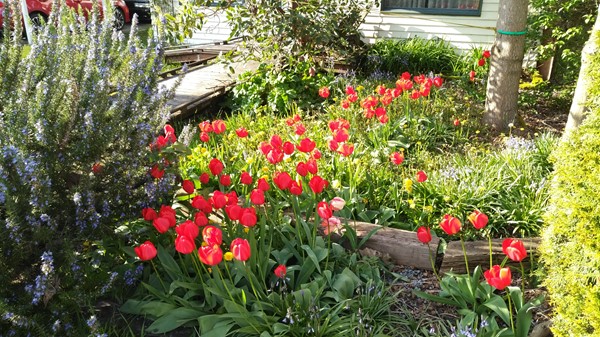 That would be my out of control rosemary "tree" to the left, and tons of tulips.
Had the top down for the last couple of days. YAHOO!
[216.2]