Amtrak Guest Rewards Double Points Days ends on the 20th, and this is the only time I'm able to get away for the day – and use my upgrade to business class coupon. I still have a companion fare to use on Amtrak, but I have until July to use/lose that one.
Grabbed the 11:15am Amtrak Cascades from King Street Station in Seattle: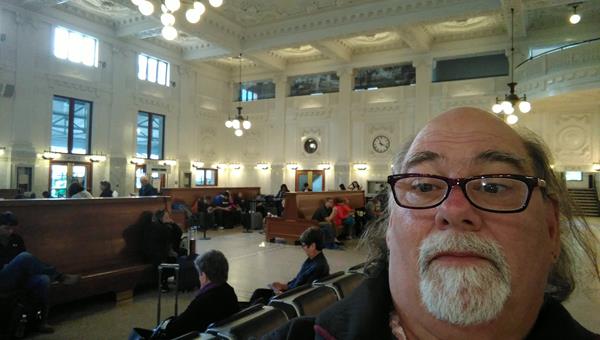 Another reason for the trip to take one of the last trips around Point Defiance – within the year they will be using different tracking to avoid freight and knock 15 minutes off the schedule. If they could get it up to 125mph, it'd be quicker than driving. But this is the view that you will lose:
Well, OK. The view was from the seats on the other side of the car. And there is Wi-Fi, and cocktails: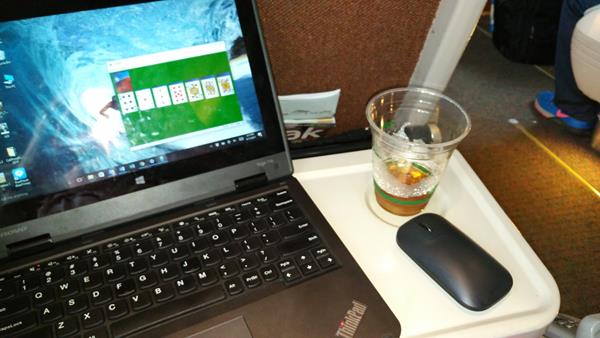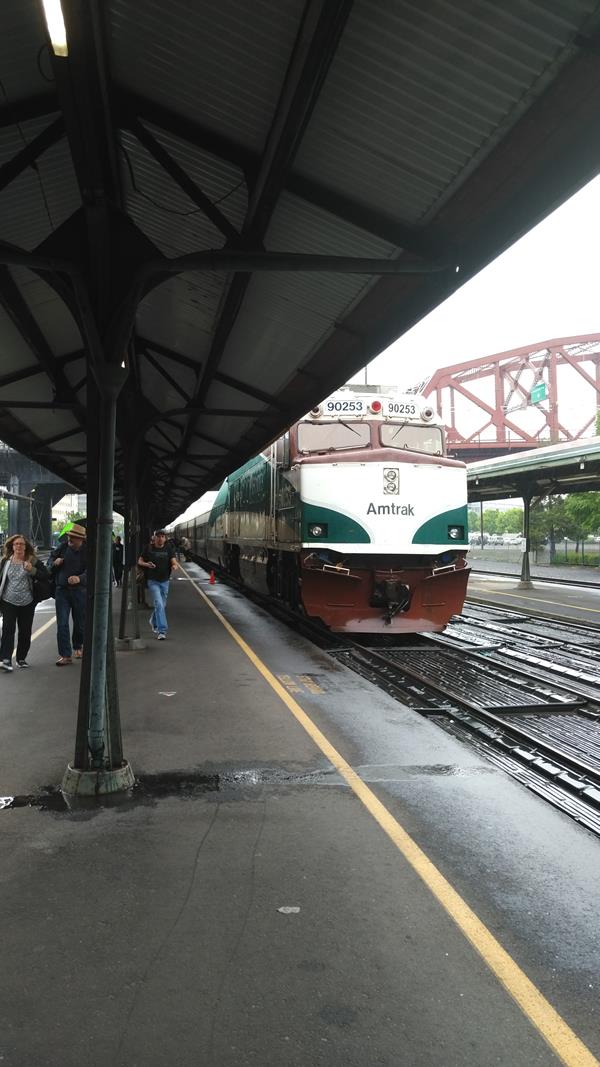 We were a little late getting into Portland, but Swanda's sister was waiting for me at the station to go out for a nibble and a drink – which turned out to be under one of my favorite signs in Portland: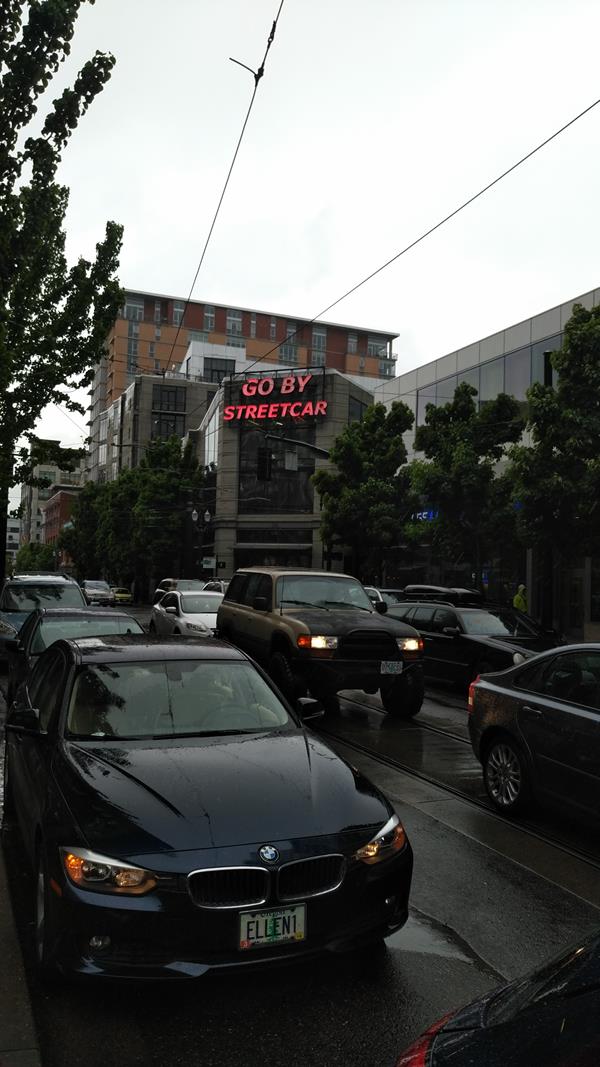 And we parked in front of my stop after nibbles, but more on that later.
The place is called Seres.
I ordered a Fig Manhattan: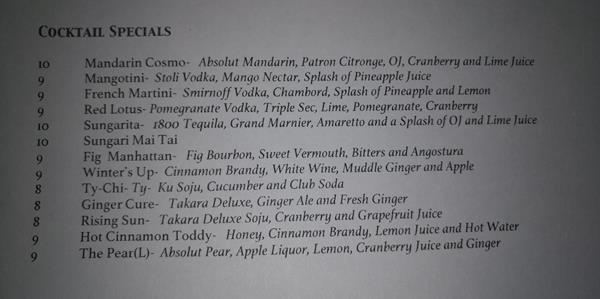 Tasty. we both ordered chicken pot stickers which were very small and very fried – my second appetizer was MUCH better – the salt/pepper calamari: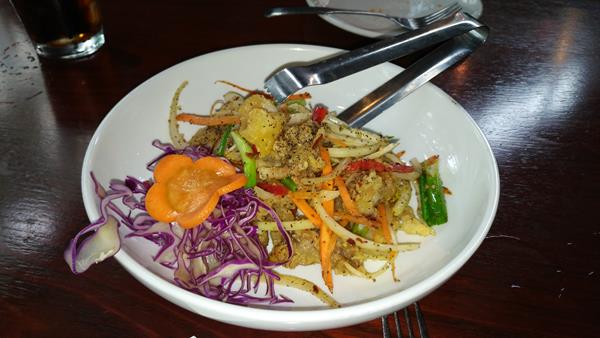 It was great to keep in touch with her after Swanda's death – my excuse is that I collect toiletries for her church to put together into kits for the homeless.
Spent $130 at the liquor store which would have been probably double that in Seattle. The half-gallon of Evan Williams was $27.95 (tax included). Occasionally you can find it in Seattle for that price, but then there is 30% tax to add in. I did stock up!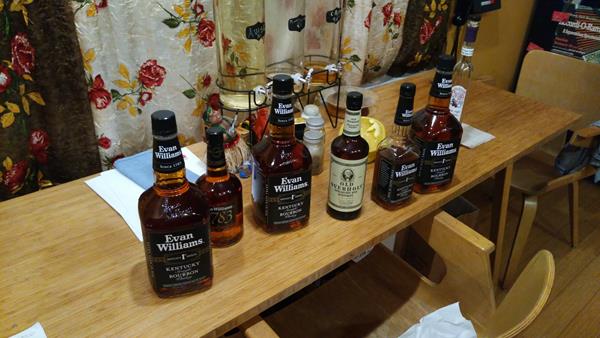 Soon enough I was back at the train station for the trip home: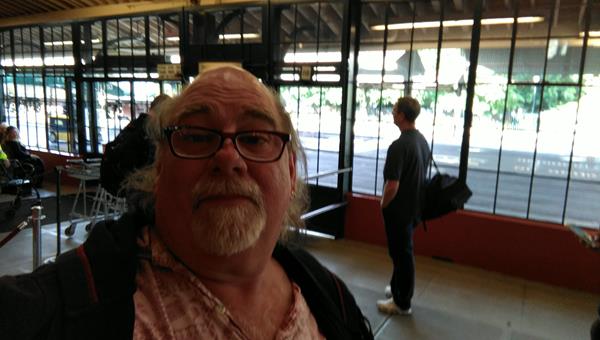 And the view as we rolled out of Portland, headed to Seattle.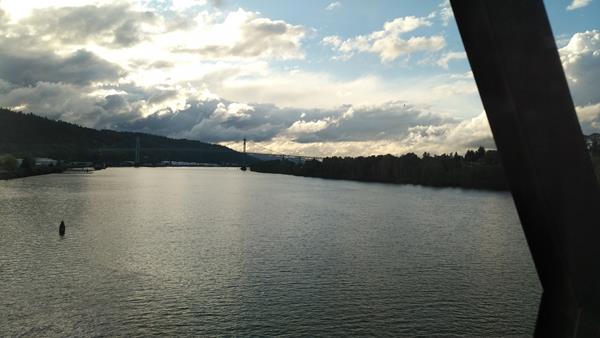 The load was so light on the way home that I got two seats for myself.
Just a quick daytrip to Portland. Thanks Roxy for the ride to/from the train station!
[220.4]