Looks like May is turning into Uncle Markie's Train Month – though on National Train Day, I wasn't on the train.
Rache is coming on this adventure with me, so off to the airport we go.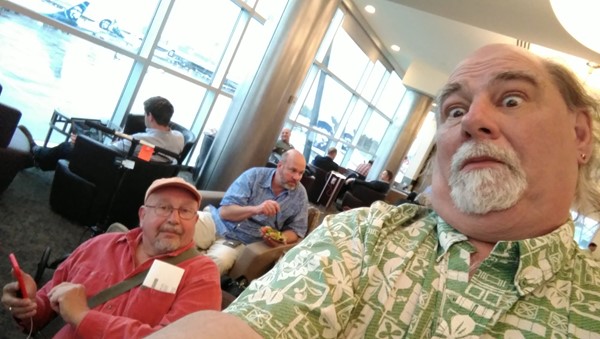 I didn't realize that they could make a Cosmo in the Board Room until I heard someone asking for one, and the signature sound of a shaker!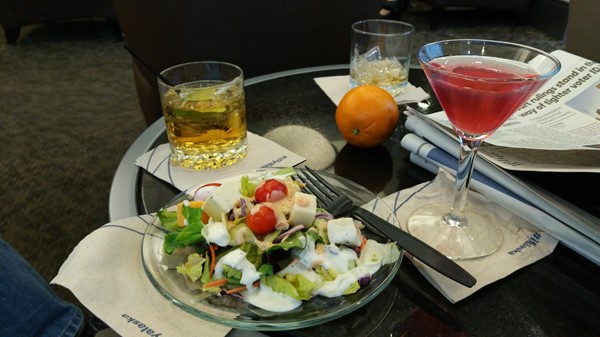 Didn't get upgraded to First, but pulled Premium. I think of it as Alaska's answer to "shit we have too many 50K and 75K's" to keep happy: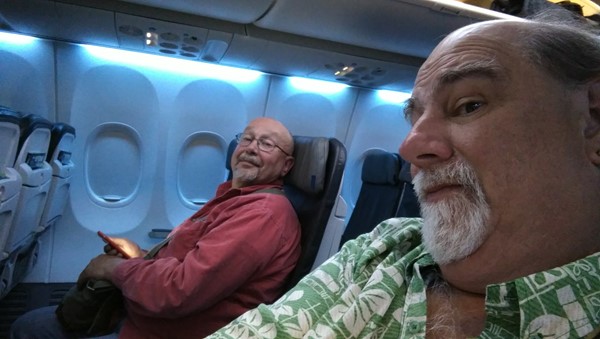 Premium is still three across, but it comes with 4-5″ more leg room, AND free cocktails and snack box: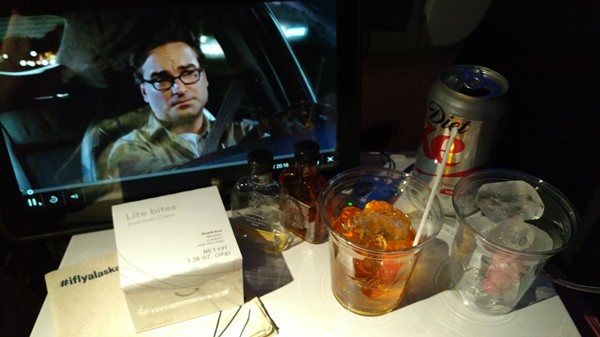 Luckily, I got the luck of the draw – a 20-something chatty guy headed to Europe on a "buddy pass" as far as NYC: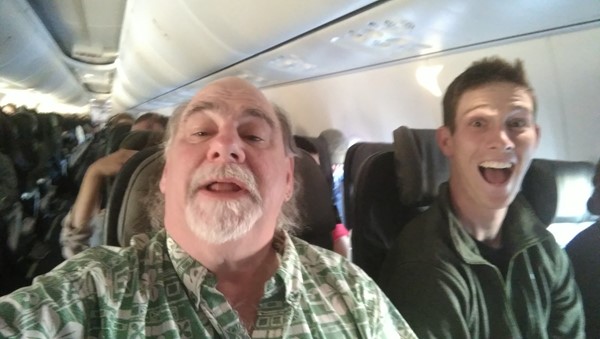 We both look drunk and happy – I explained the rules of "premium class" to him – that applied even though he was a "non-rev" passenger, so lots of free booze for him.
Good weather as we are landing….nice views on landing: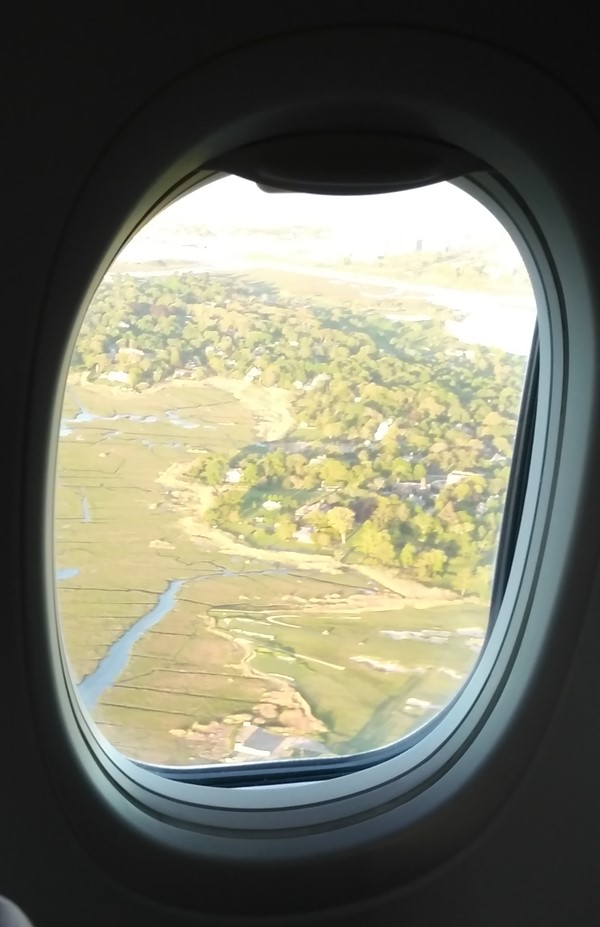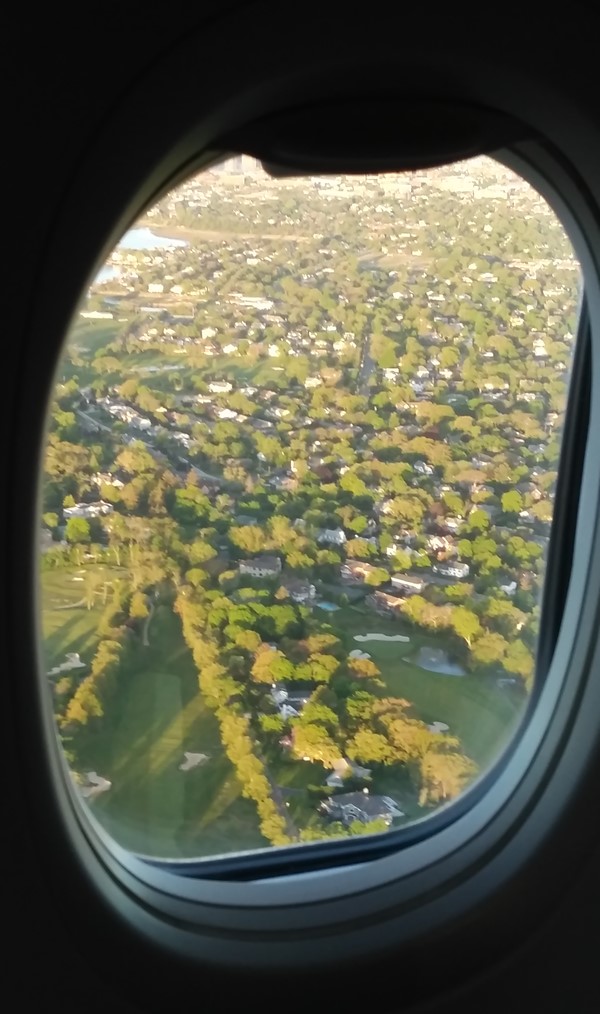 So, this flight was a "red-eye" – left at 10PM, arrived at 6AM.
NOT my best time of the day, but I soldiered on since Rache had "a plan".
The plan was to get a couple of trains from JFK to Brooklyn for breakfast with friends at The New Apollo Diner.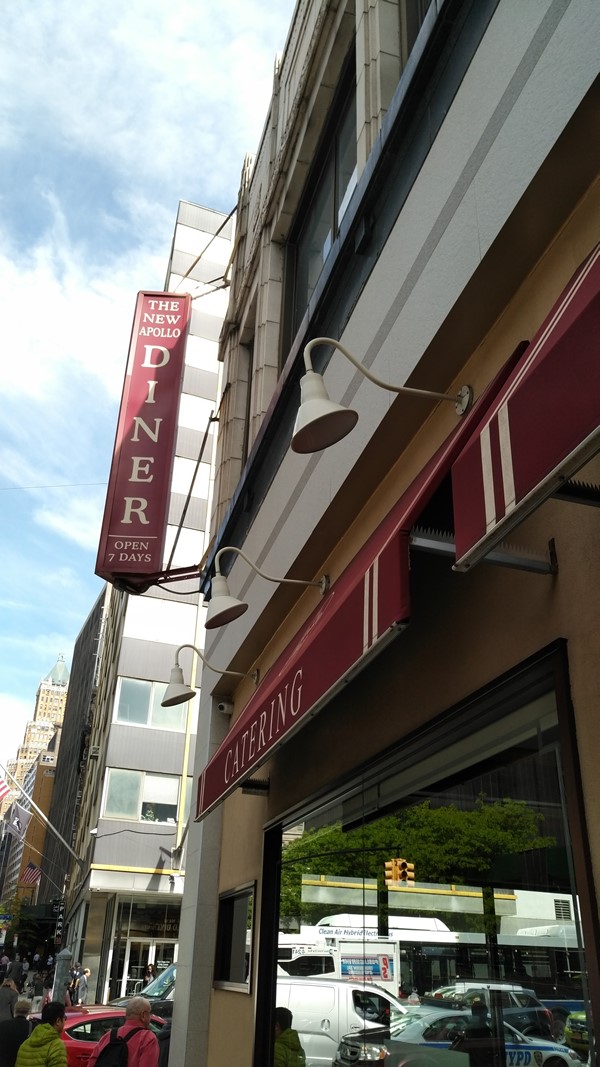 Clearly, I wasn't awake yet since there are no pictures of the food (I had the Eggs Benedict because that's something I don't make at home). Luckily, I do have a shot (thanks Rache!) of our group: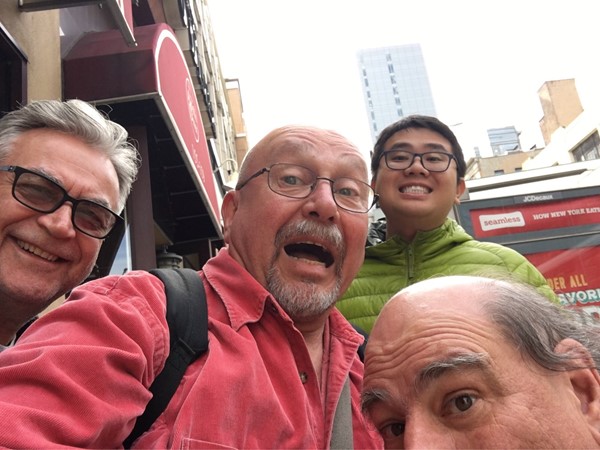 After breakfast, we are off to Penn Station and the Amtrak Lounge:
Had I thought it though earlier, I'd have given Russ notice since he works in the neighborhood – Rache was luckier with the friend who couldn't join us for breakfast: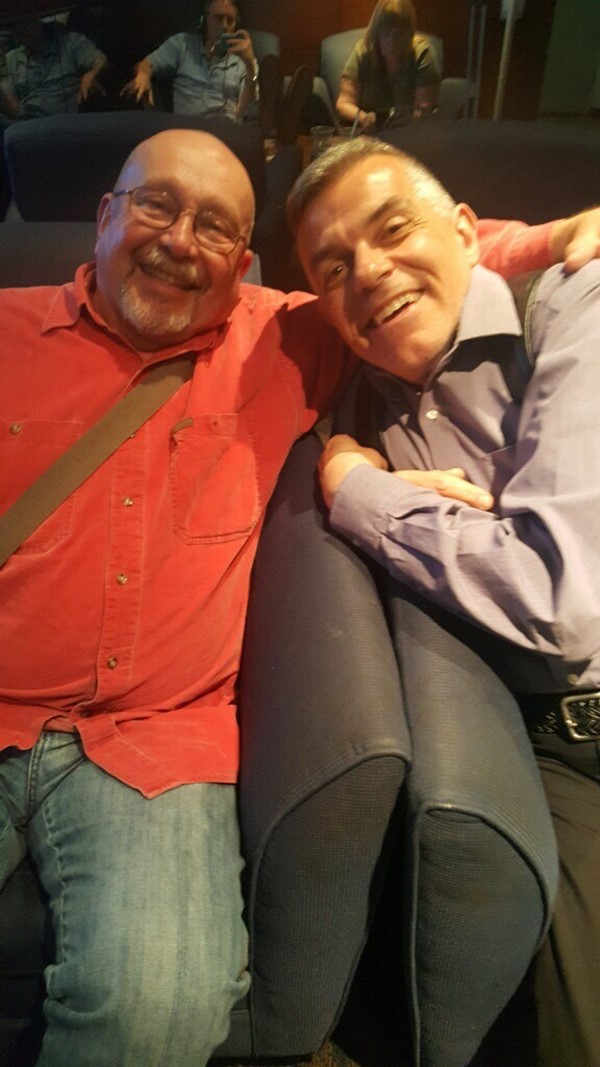 The Amtrak Lounge is a little "tired", with an odor of years of dust on the chairs – hopefully, they will redo this lounge like they have in Chicago, which has two floors, showers, and a real "first-class" feel to it.
Knowing there was no lunch on the train we both explored the station finding fresh-made, to-go sushi and other delights.
Next up, the train from Penn Station in New York to New Orleans.
[218.8]