With the late train arrival, my usual first night visit to Houstons is out – turns out they close at 9:30. In New Orleans, 9:30PM. How VERY odd. But we were hungry so we went to Poseidon, which is just across the street from The Avenue Plaza. Usually, I only go there during Happy Hour. We started out with a couple of Sazeracs, though they didn't have Rye, so we opted for Bourbon: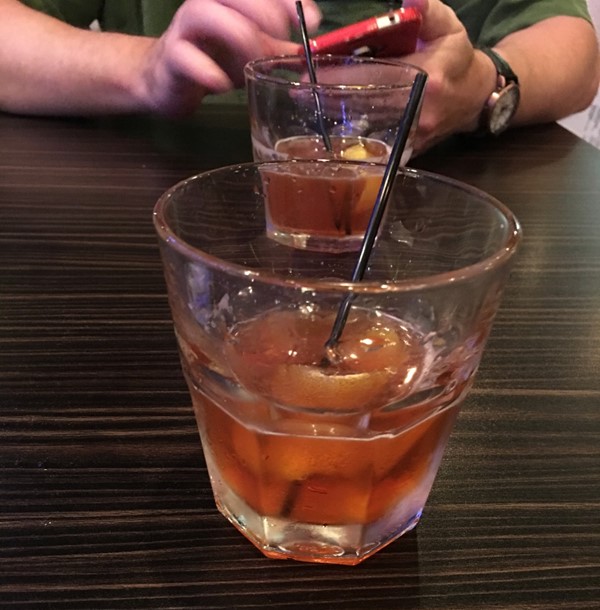 And caught a look at the Happy Hour menu in case we want to come back tomorrow…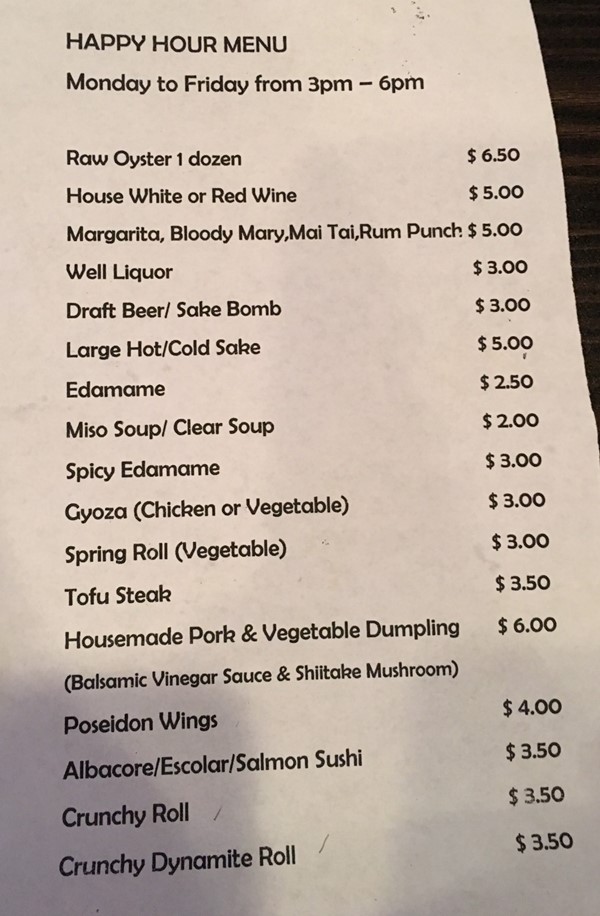 For some reason, I didn't even take any pictures of the room – but if you search for Avenue Plaza on the blog, some will pop up.
We both got a good night's sleep though on our usual off kilter schedule, with me staying up late and Rache getting up early. He spent the morning while I slept exploring the Garden District on foot.
We got out of the condo a little after noon – headed towards the Southern Food and Beverage Museum.
New Orleans is not all put back together, as evidenced by this shell held up with steel: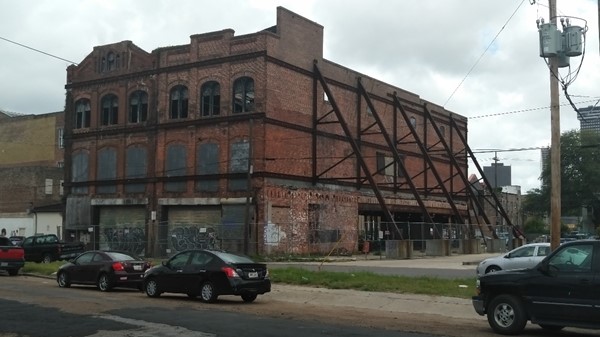 Our favorite (though we weren't there together) restaurant, Purloo, had gone out of business on my last visit. We were surprised and happy there was a new restaurant in its place (Toups South) – and just as good as Purloo.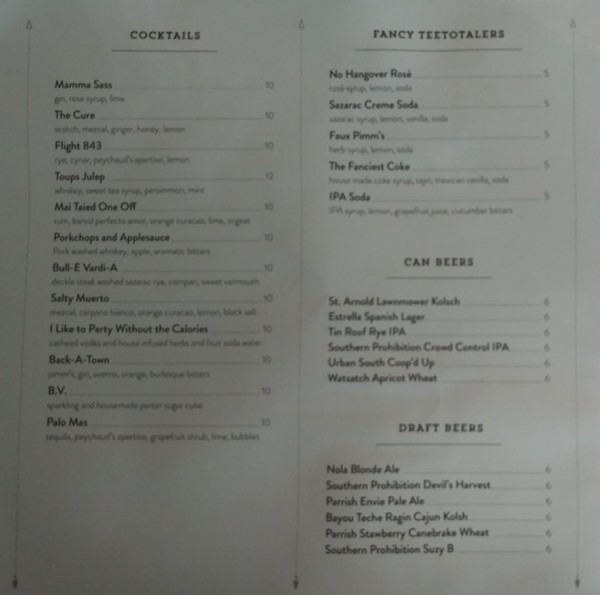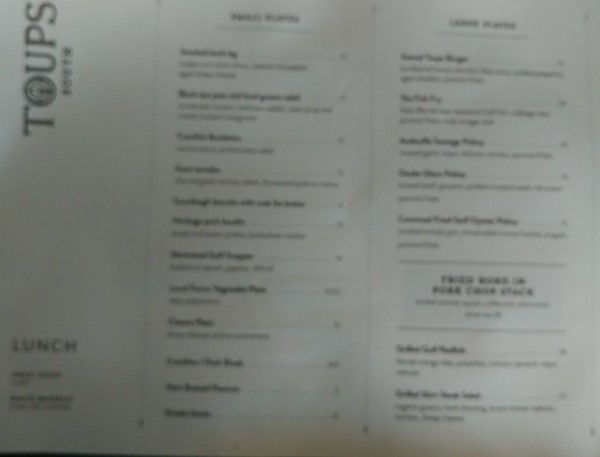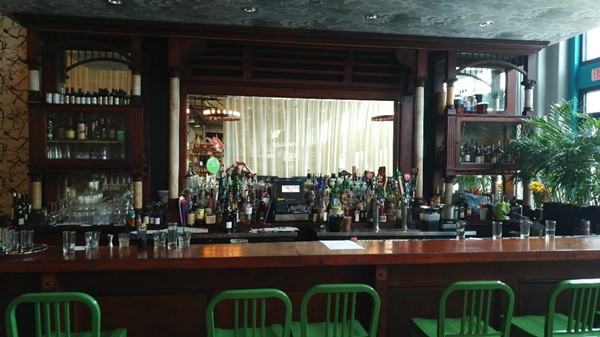 Nothing like a couple of cocktails to start the day!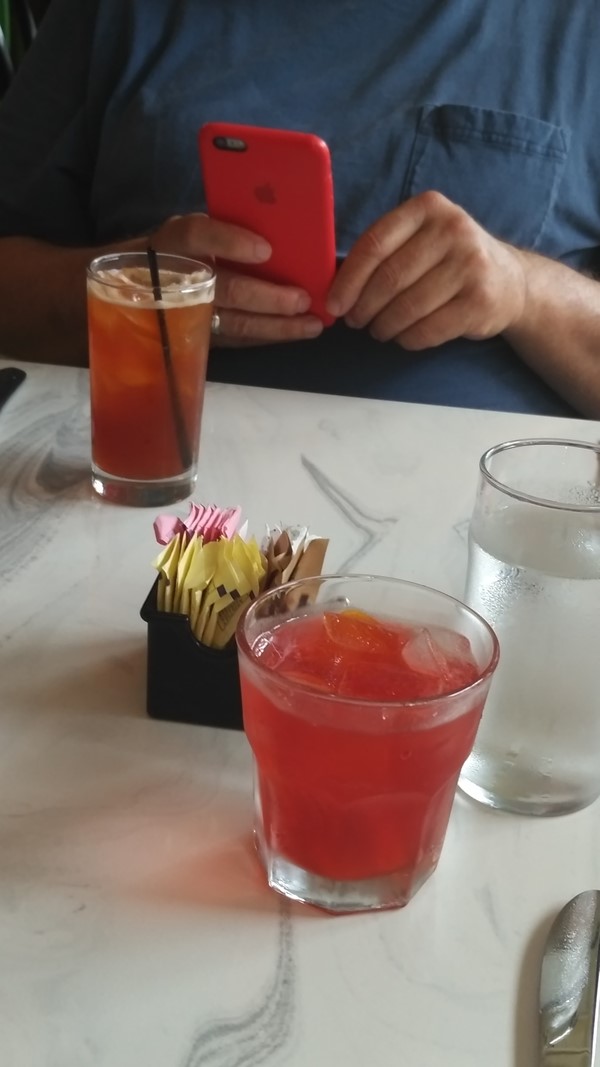 I had the fried pulled pork special (think squished in a loaf pan, mostly frozen, then sliced), which came with all sorts of little sides: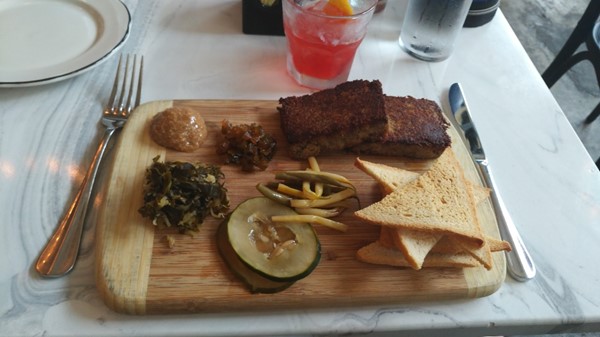 Rache had the crawfish balls (there was some fancy name for them, but that's the concept). Also tasty!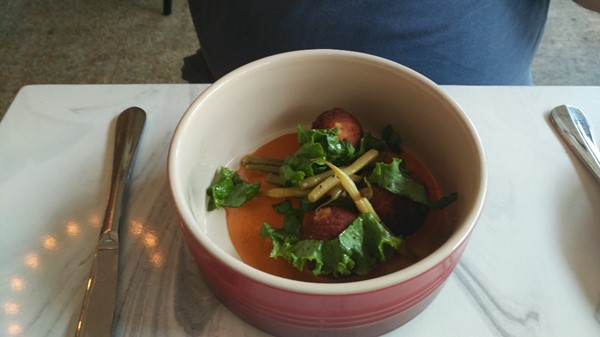 The place wasn't all that busy, so we had plenty of time to talk travel with our server: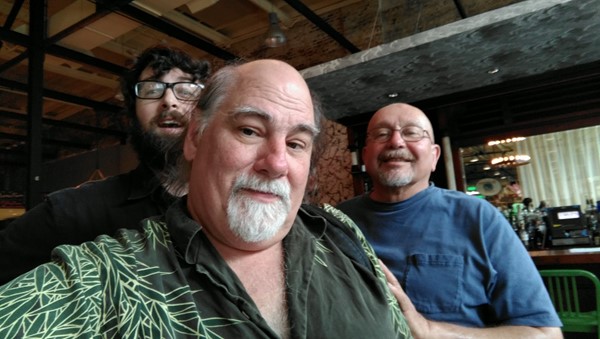 The restaurant is in the same building as the museum so I stopped by and checked out their bargain used cookbooks table – came away with three (which I now have to carry around all day).
Next stop was Dryades Market – basically a green grocer, fish market, meat market, with a bar in the center.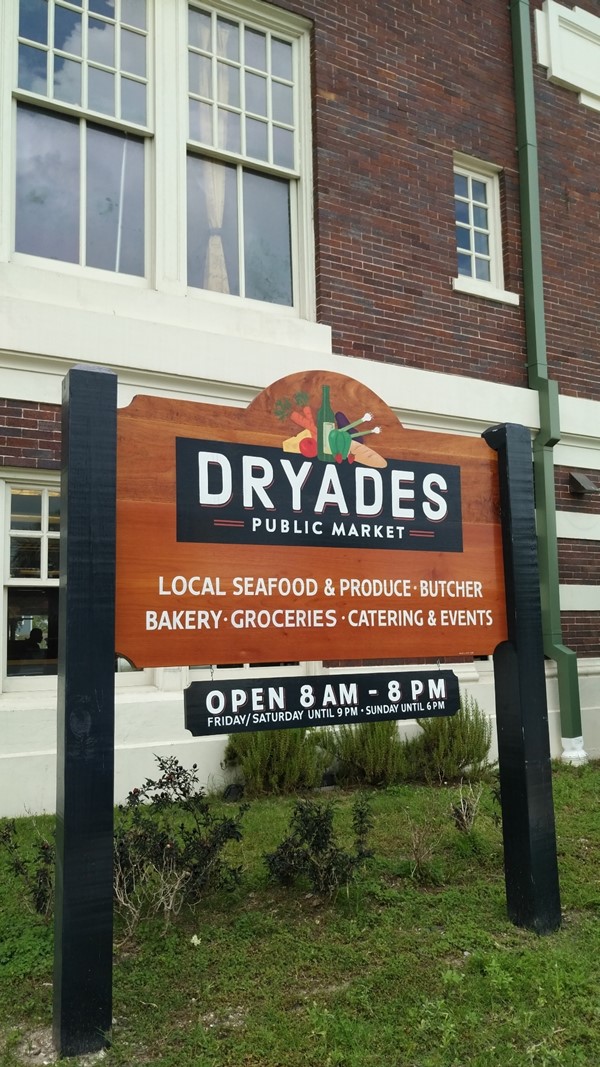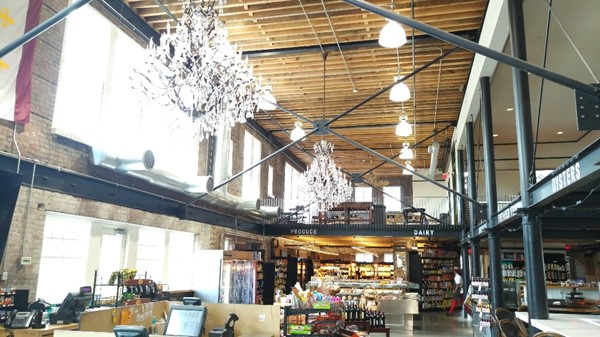 As luck would have it, my favorite bartender (Kevin) was on duty: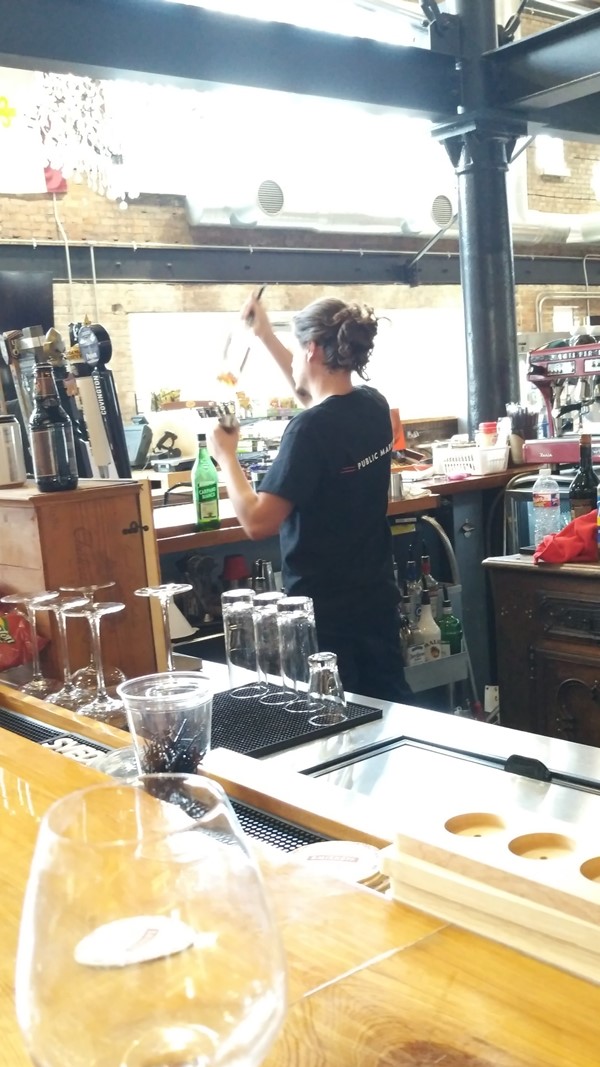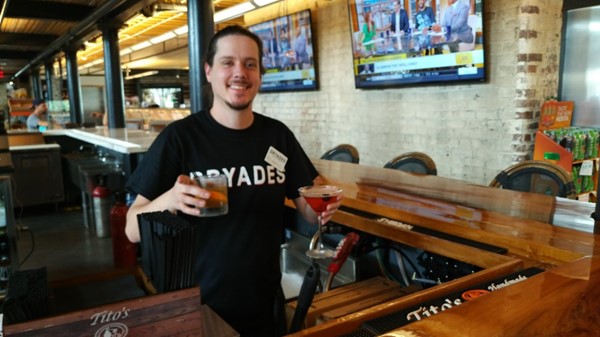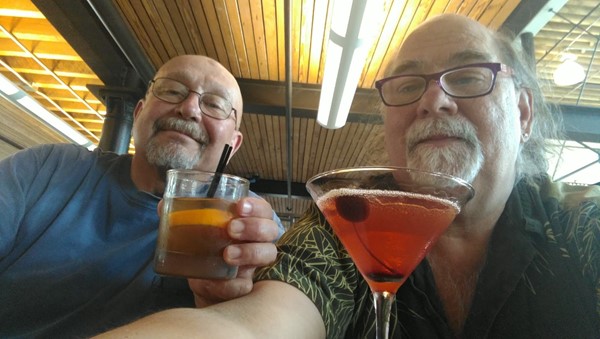 Yes, there seems to be some good old-style New Orleans day drinking going on!
I'm sort of setting the agenda today, but everything I've suggested would have been on Rache's list as well with the exception of swinging by Walgreens to check Bourbon prices.
Here are some random city shots from our walk: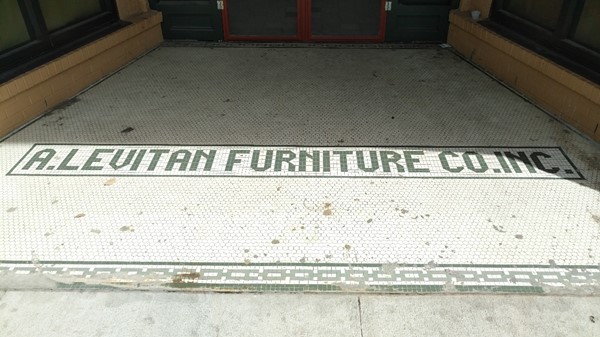 Before this was a neighborhood being gentrified, it was a poor black neighborhood, and before that a poor Jewish neighborhood.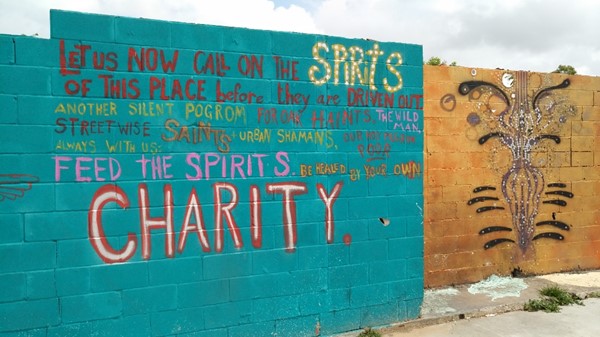 Art is everywhere in this city. Even the Doppler Radar Dome on one of the local TV stations has a bit of class to it: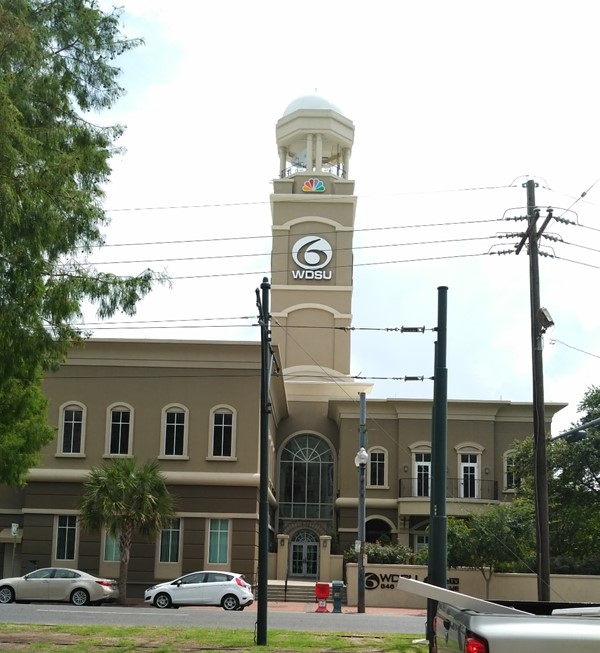 Along the walk, I stumbled on this very nice wine shop – does this make the trip tax-deductible?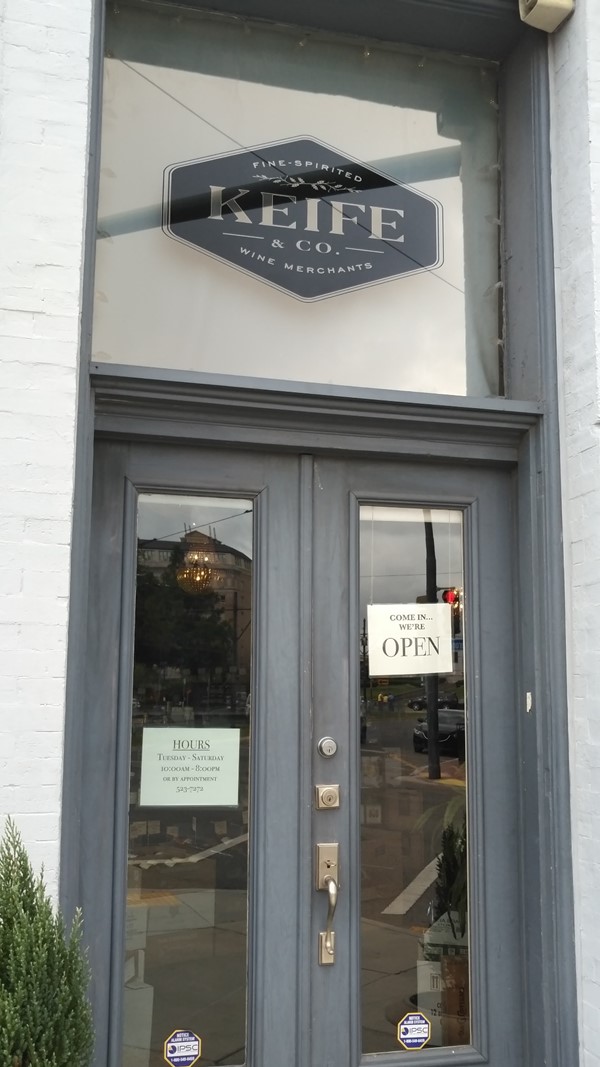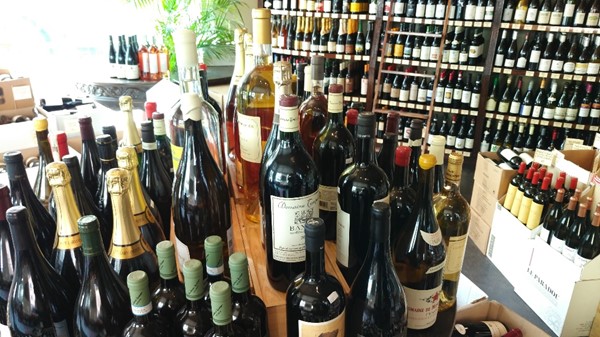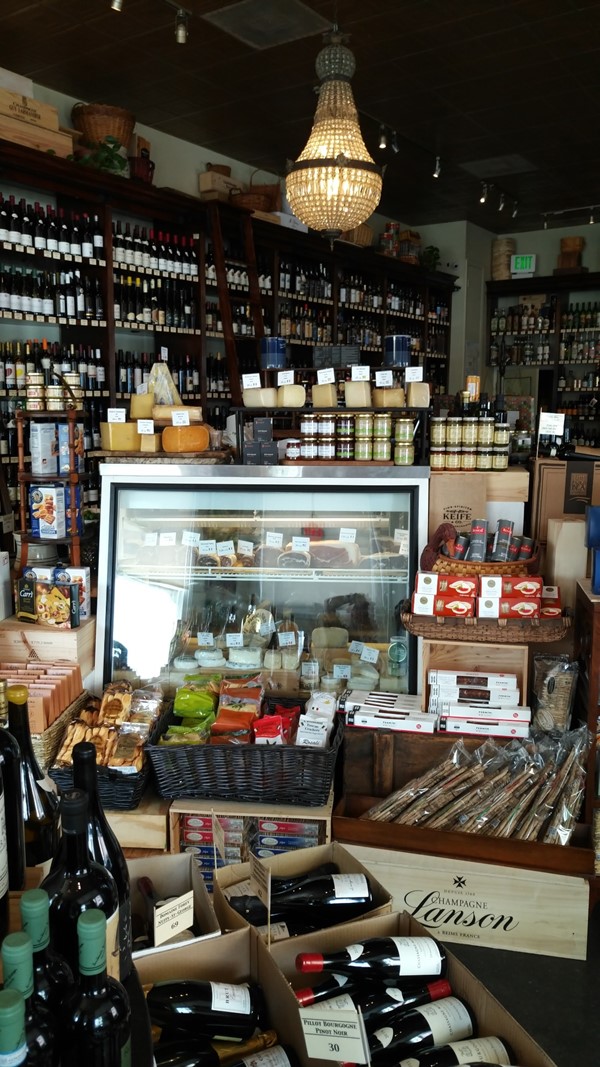 Though I will say that Jim's comment was – they are storing the bottle upright, and high up in the space, meaning the corks will start drying out no matter how much air conditioning you have.
I was a little surprised when we got to Lee Circle that Robert E. Lee was still atop. I'd been reading where all the Confederate Statues were coming down – as it turns out, Lee was on the chopping block with initial police barricades already set up, and lots of people taking selfies: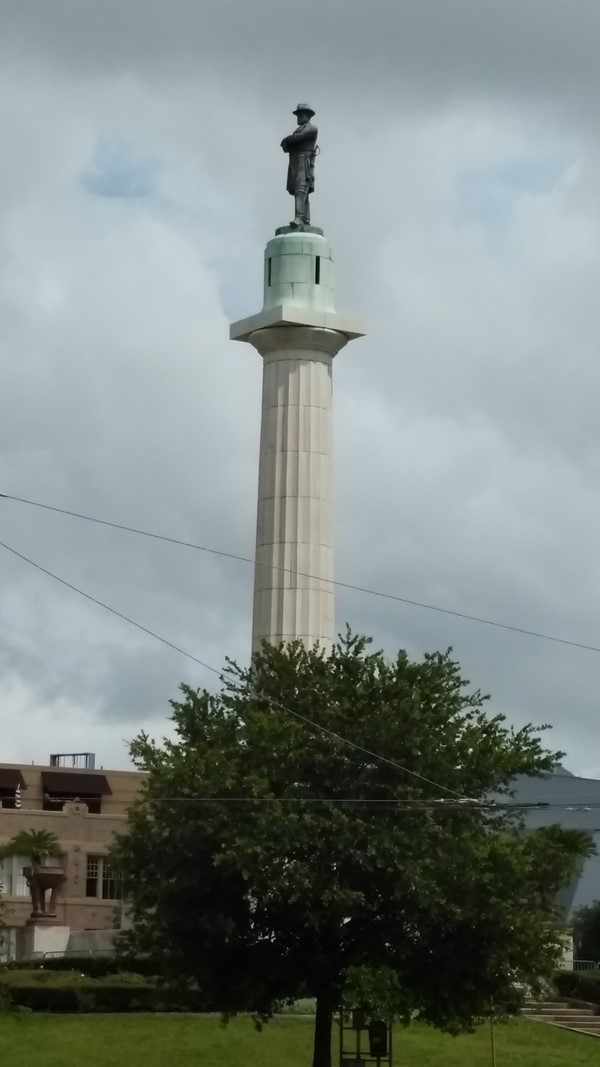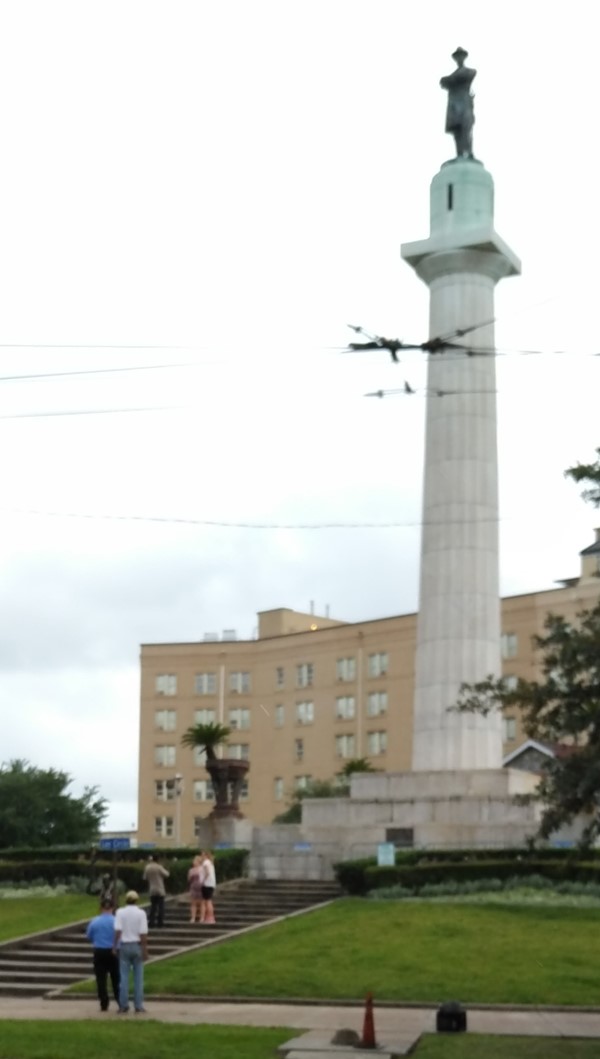 Our big stop of the day is The Ogden Museum of Southern Art which I'm going to save for a separate post since there will be a lot of pictures.
[218.6]