Our big stop of our first full day in New Orleans is The Ogden Museum of Southern Art.
Both of us had been here (me, several times) for a show years ago which I refer to as "White Trash Male Erotica". You will find a link to my blog posts HERE. This museum never fails to move me. I no longer even look up what is on exhibit because it's consistently good, with a bit of edge to it.
The Ogden is located right next to the WWII Museum – a museum that you could spend DAYS. Here is the view from the outdoor patio, including a Carnival Cruise line ship in the background: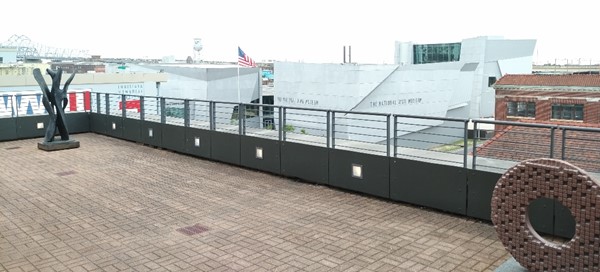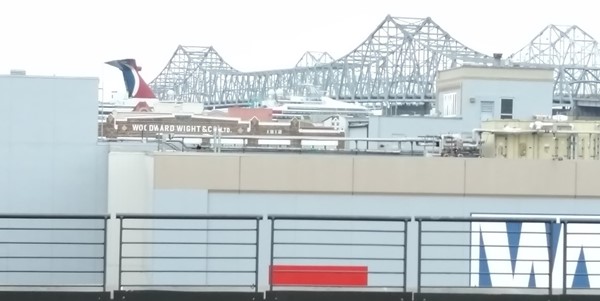 Here are some of the highlights: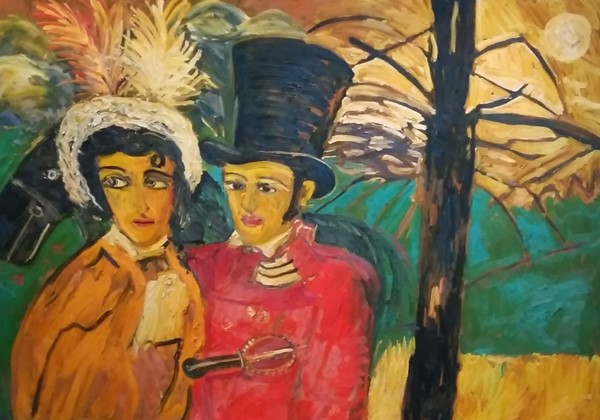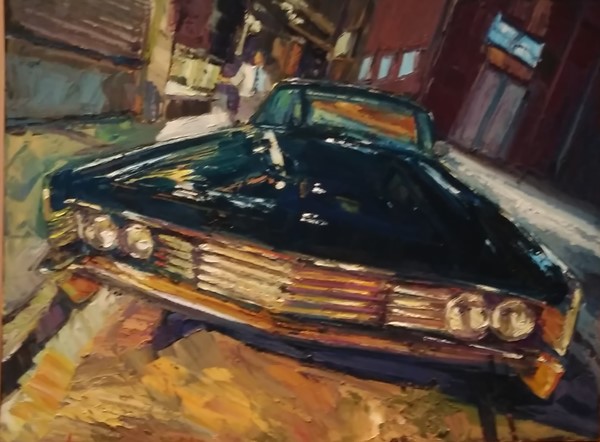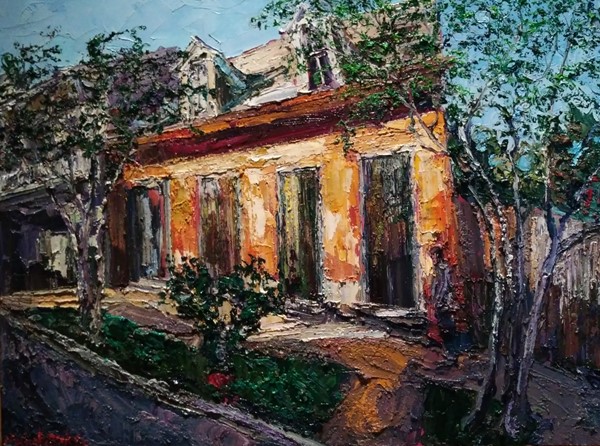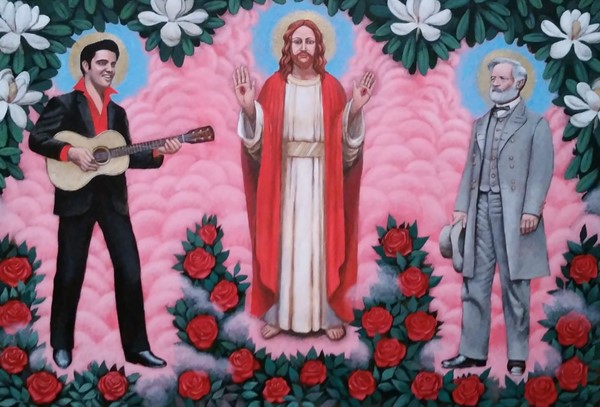 That would be Elvis, Jesus, and Robert E. Lee.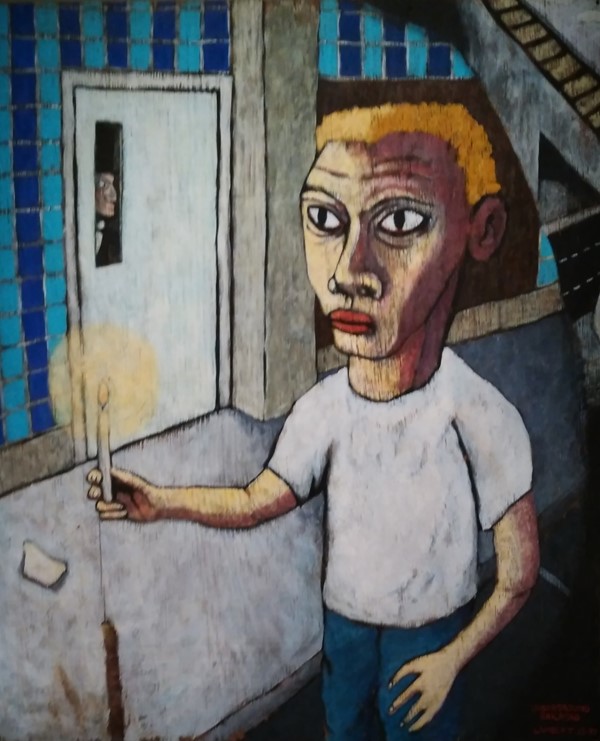 That would be Abraham Lincoln peering through the doorway.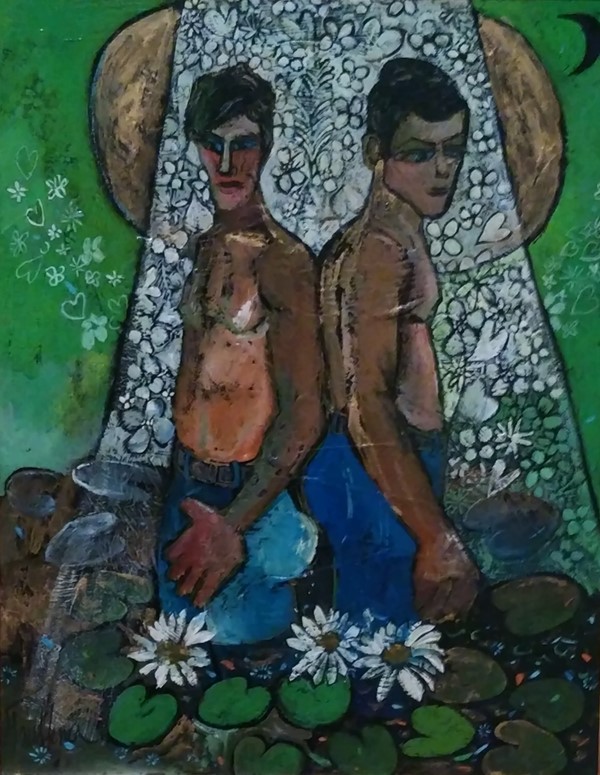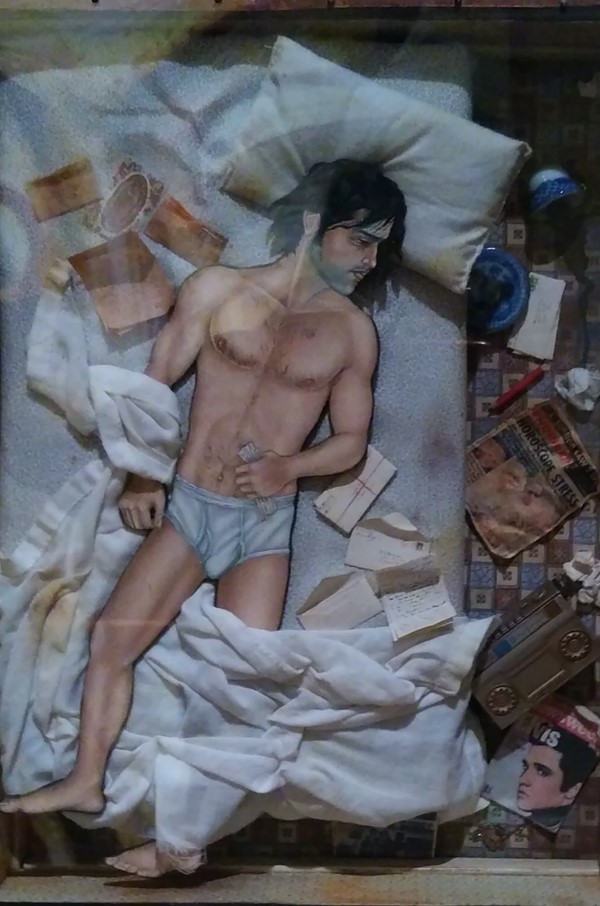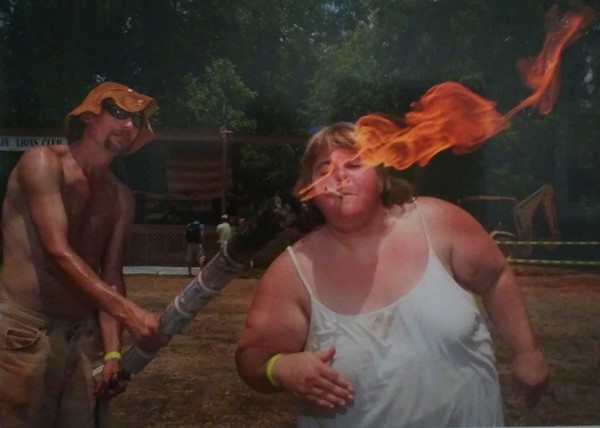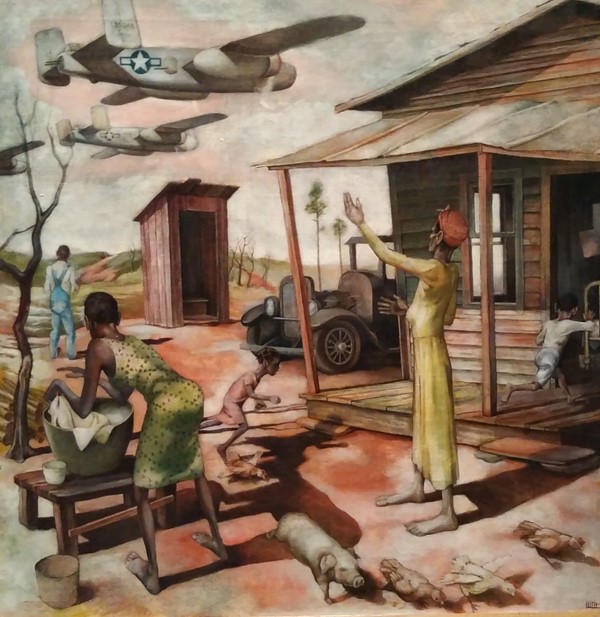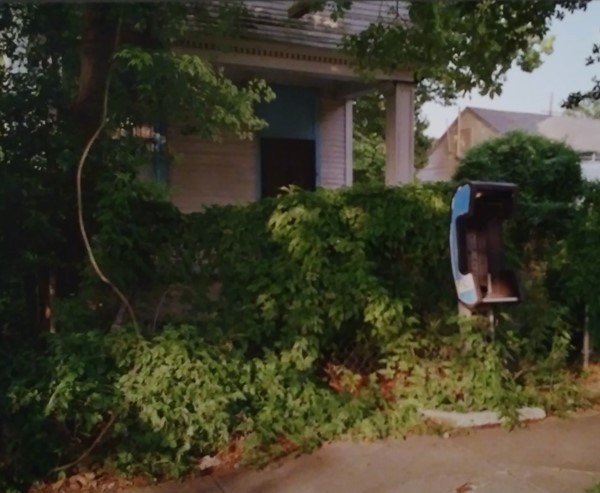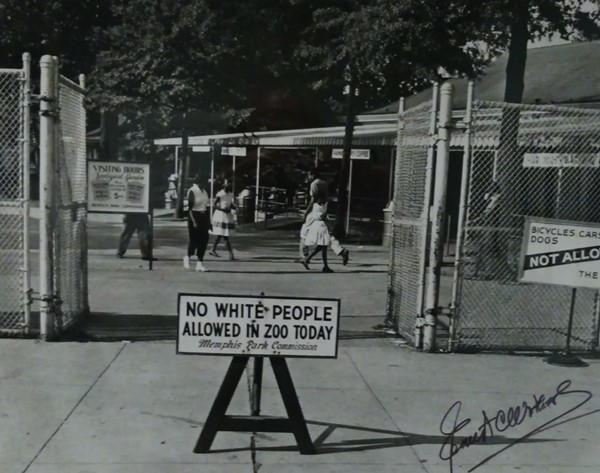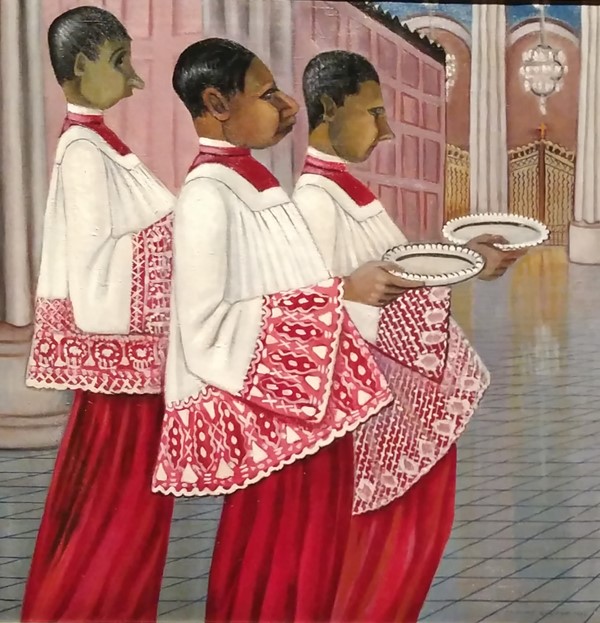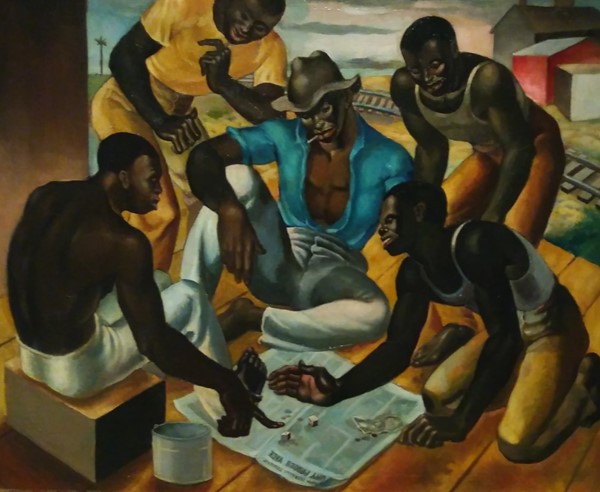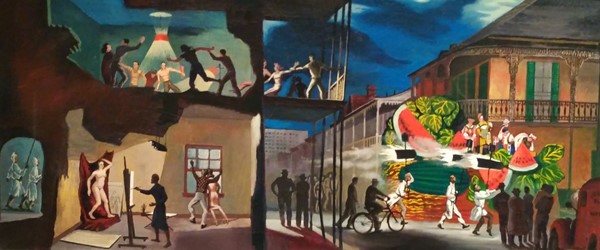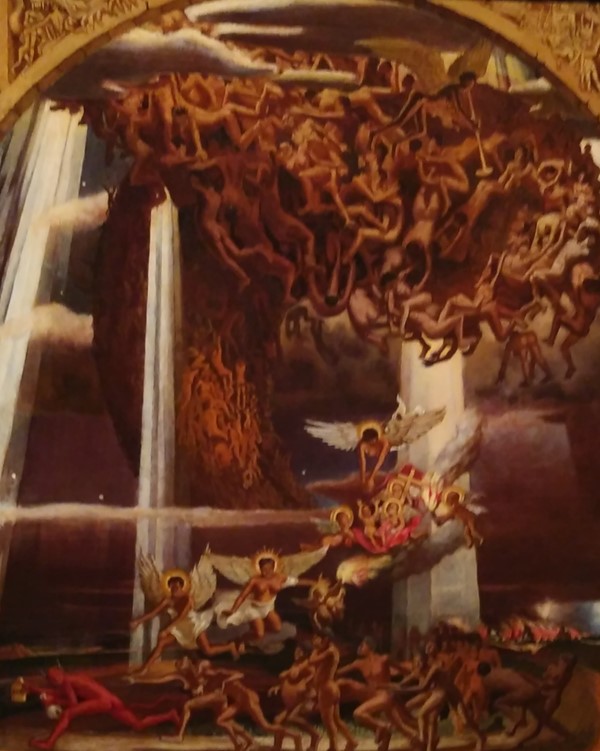 Some of the above were from the special exhibit, but most were from the permanent collection, which they do a very good job of rotating the artwork.
I had been planning on buying a membership to the museum even before they let us in for free because they thought we were state residents – and convinced Rache to split a dual membership with me so that we could get the reciprocal memberships to places like the Tacoma Art Museum and Experience Music Project, now remarketed as MOPOP (which costs $25 a pop to get into). Dual Membership = $100, $25 cheaper than the same level at TAM (Tacoma Art Museum).
So, if anyone wants to borrow our membership cards, let us know. The more it gets used, the better value.
[218.8]