Done with the Ogden and still we haven't used our 1-day Jazzy Pass yet – luckily, it's a 24-hour pass, which means that we won't have to buy one for tomorrow!
Some nice sites along the way…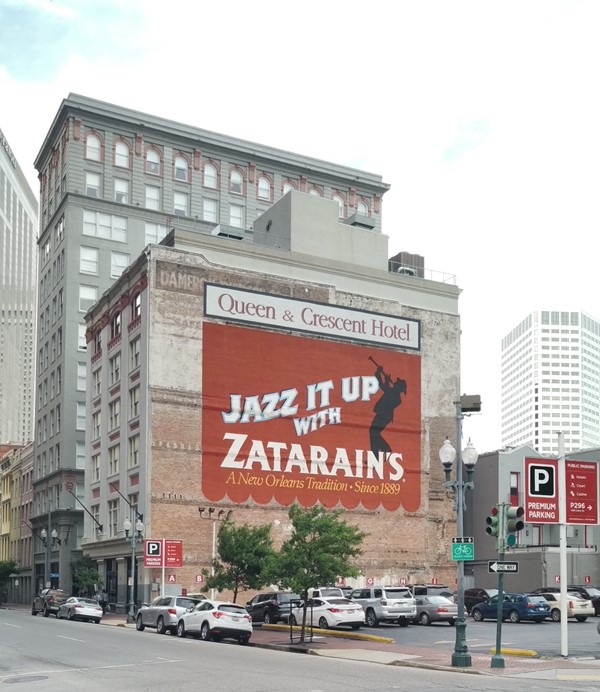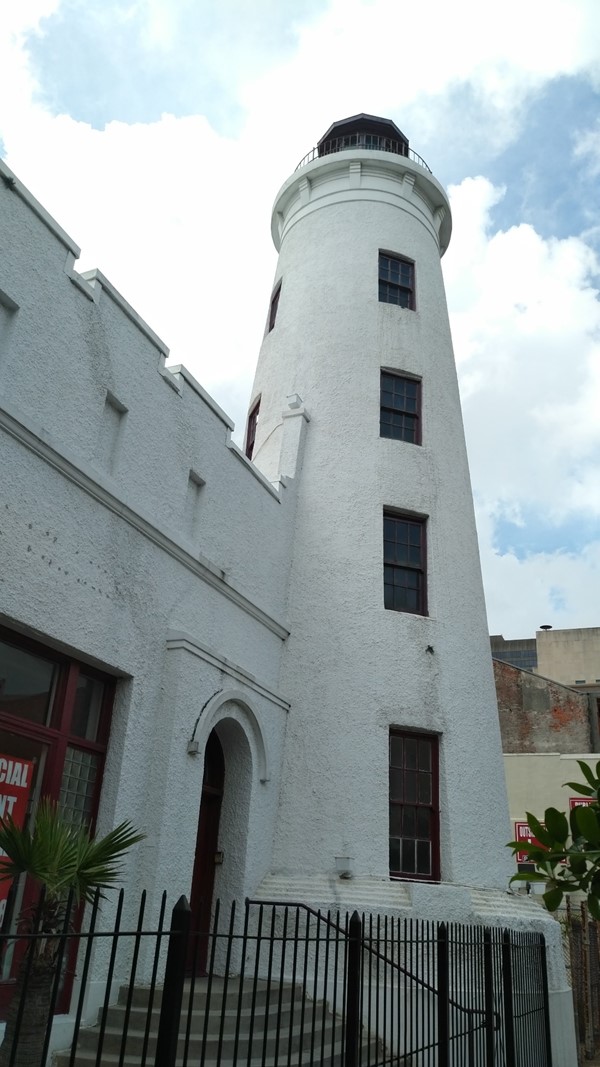 The "plan" for after the museum was to hit Samuel's Blind Pelican for Happy Hour. If you don't get there by 4 when it starts, expect to wait for a table, and standing at the bar drinking doesn't count towards your $3 a dozen oysters with the purchase of an adult beverage.
Since we were down close enough to Canal I thought we'd walk over and check booze prices at Walgreens compared to The Red Zone, the next block over from the condo.
MISTAKE.
More expensive
Got stuck in massive traffic gridlock because they shut down Lee Circle (finally remembered its original name – Tivoli Circle)
They brought in busses to get people between Canal and just past Lee Circle – combine that with rush hour traffic….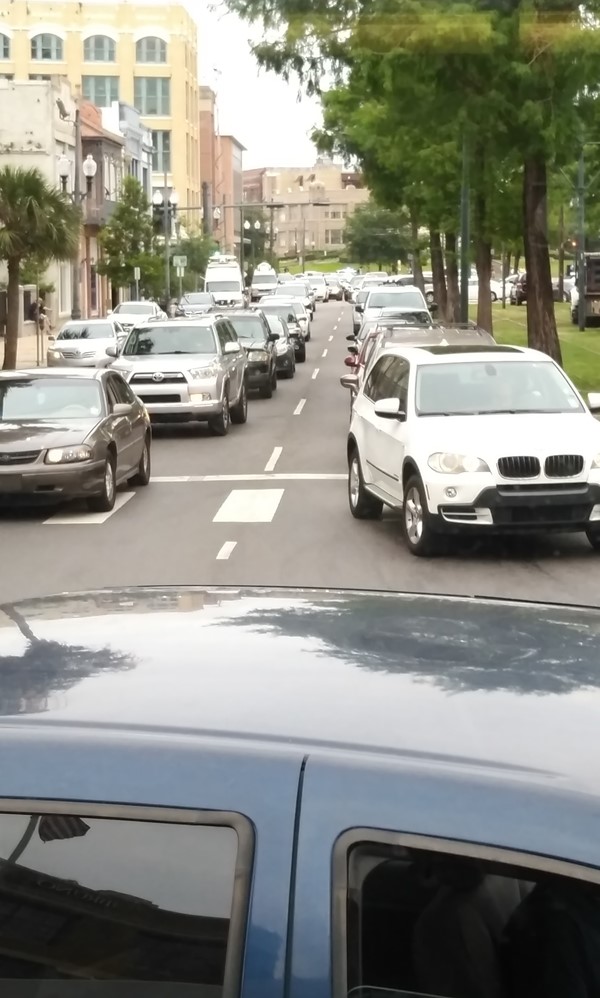 We lost an hour in traffic. We could have walked it quicker (except my dogs were tired).
By the time we got to Samuel's Blind Pelican, it was a zoo, twenty minutes for a table.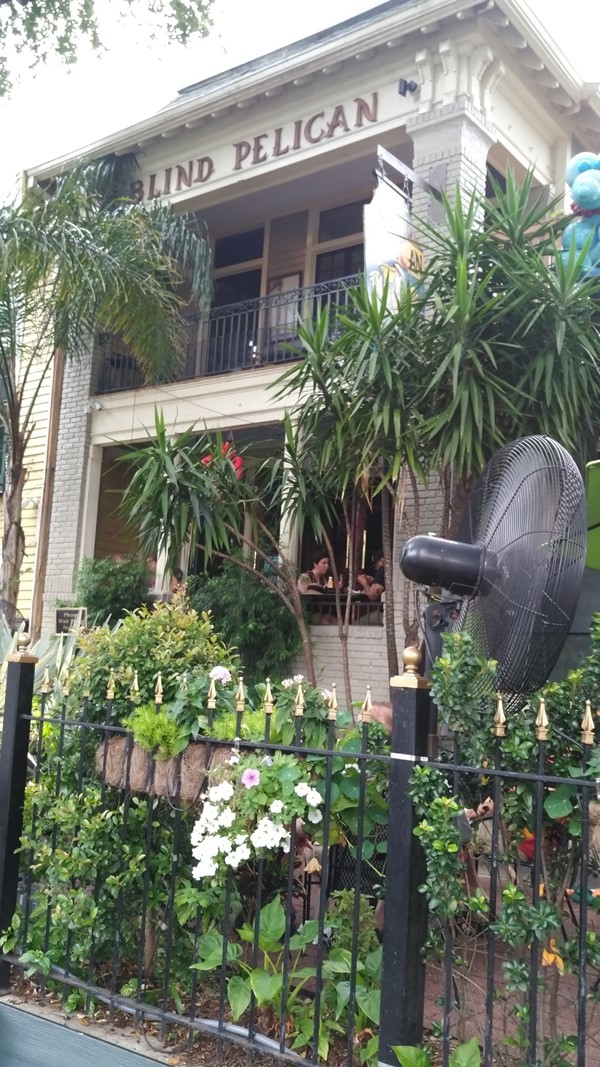 They go through so many oysters, they have their own delivery truck….
And what looks like a massive broiler…though that could be for their ribs…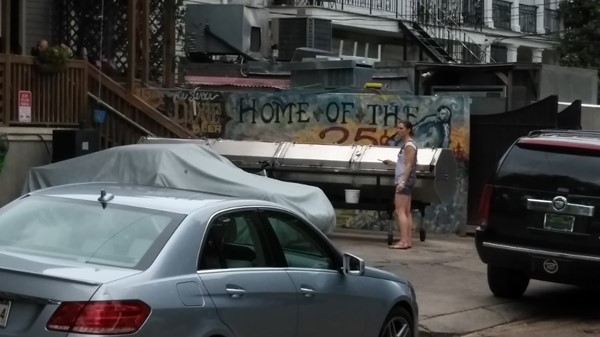 Not to mention the one that's out front for shrimp and crawfish…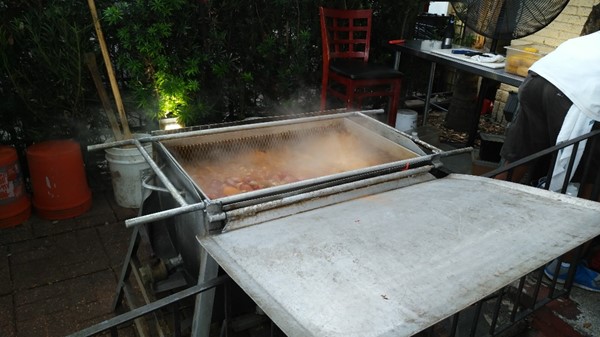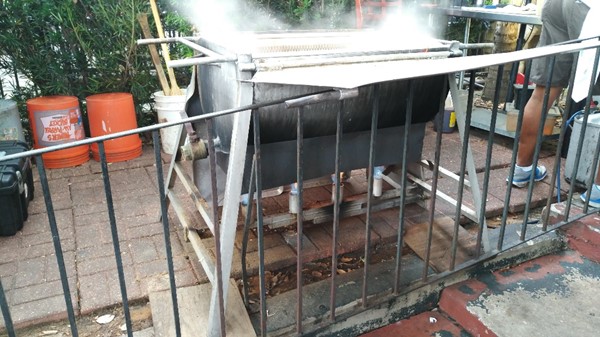 We do have enough time to get to Poseidon before 6pm when their happy hour cuts off – and we order like maniacs!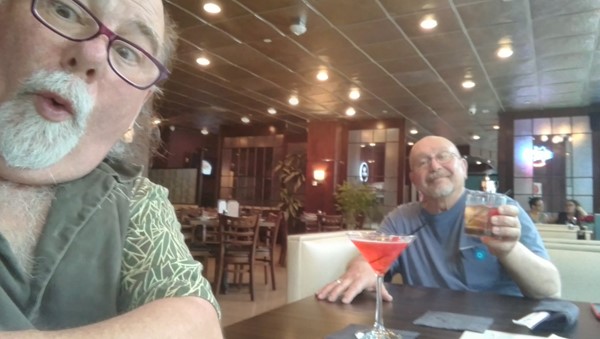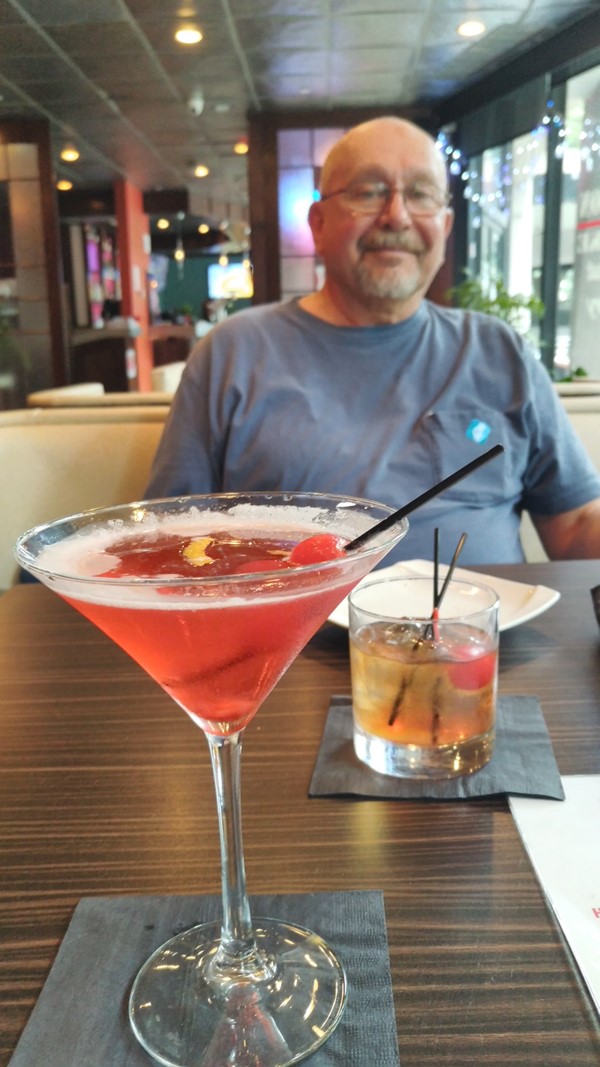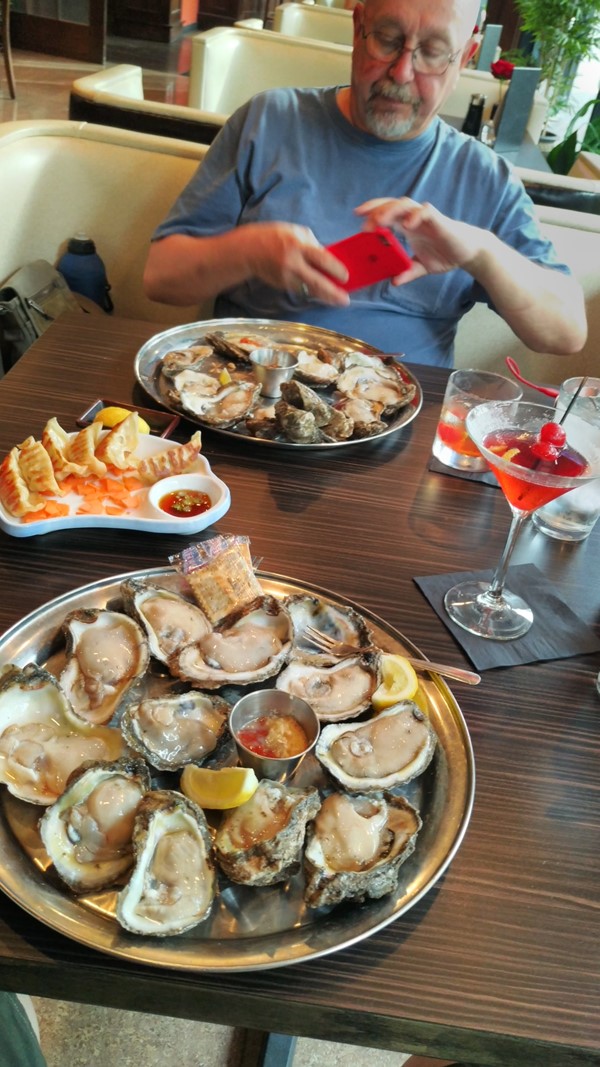 Oysters, $6.50 a dozen (but with a much calmer atmosphere than Samuels) so we each got a dozen, Gyoza for $3.00
Pound of crawfish for $5.00 (in Garlic and Hot Oil). Dynamite Crunchy Roll for $3.50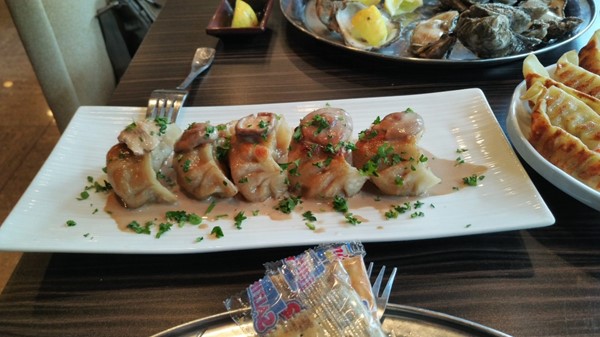 Pork Dumplings for $6.00.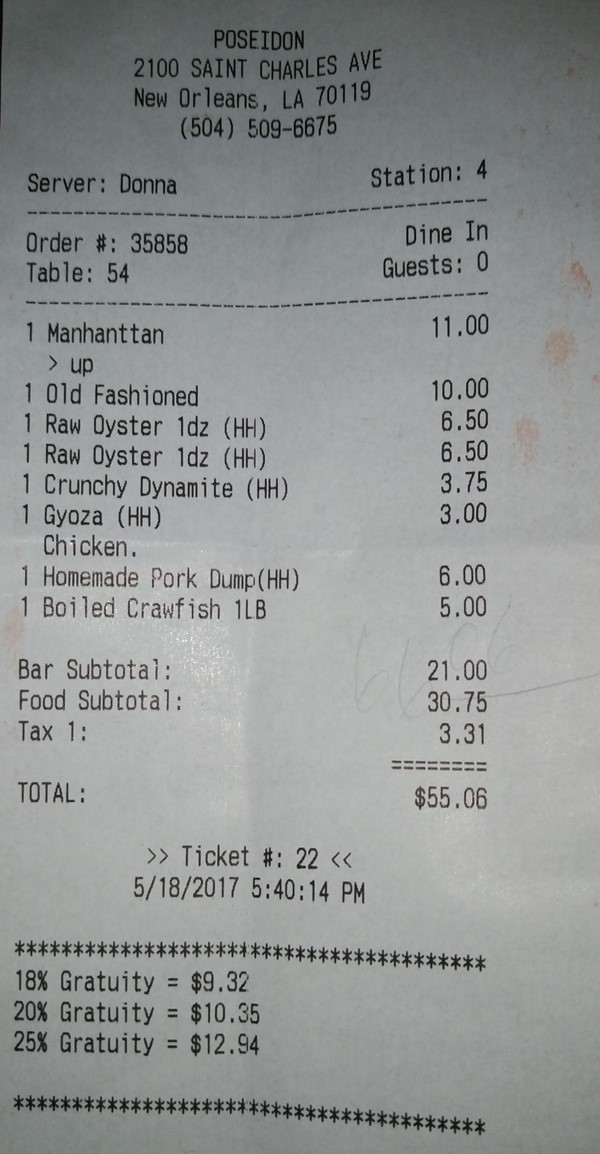 That was a crazy amount of food!
By the time we got out of there it was time to head off to Houston's for a little jazz: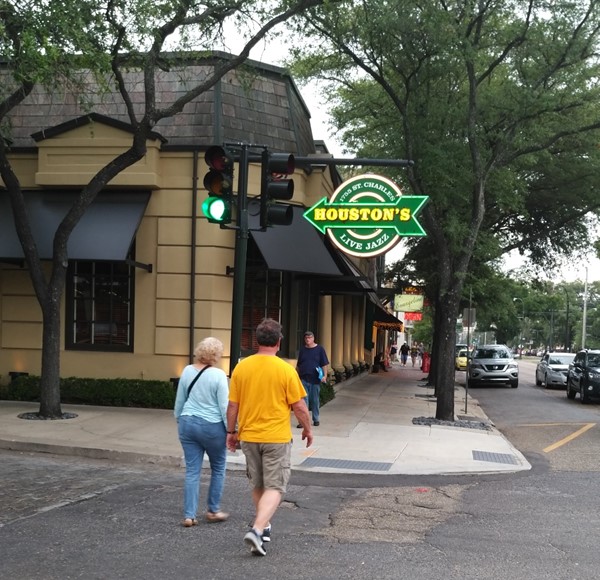 We were so stuffed from dinner (and we took a little doggie box back to the room), that it was just cocktails and jazz: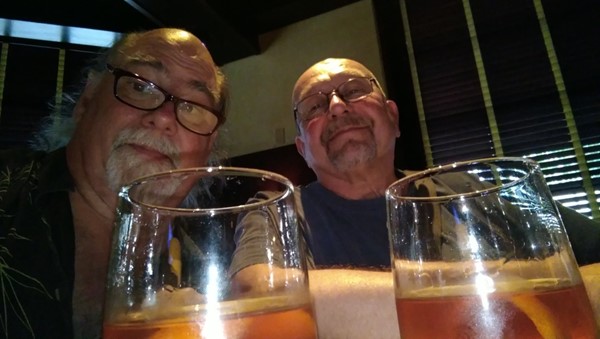 Those would be Sazeracs…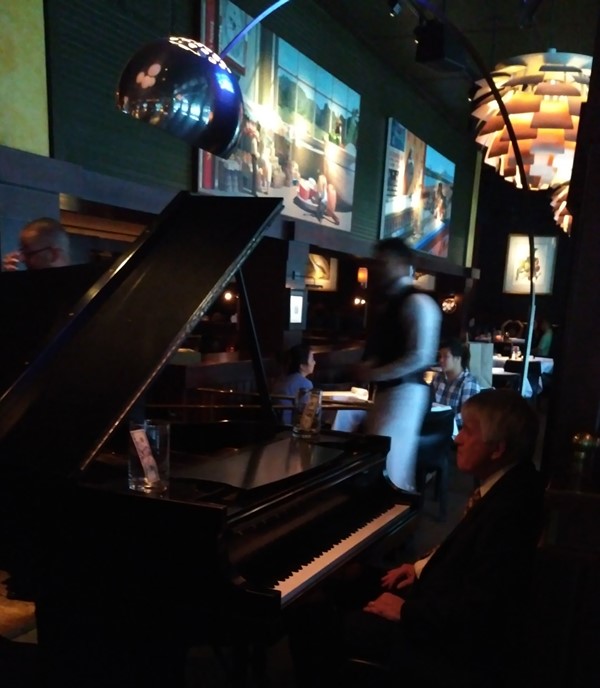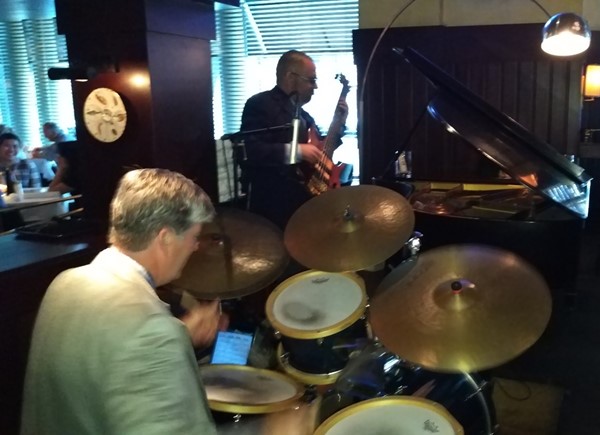 THAT was a plenty full day. Tomorrow we fly home, but not until late afternoon – so more time for fun!
[? ? ?]