A tad late updating the bog with the final adventure in Uncle Markie's May Train Month.
Because I need the miles, and I had a discount coupon I decided to fly from Seattle to Vancouver to catch the train, giving me most of the day (noon-6pm) to poke around Vancouver. Sadly, my buddy Solus+ was under the weather so there went my lunch plans.
I got an all-day transit pass ($12.50 – 30% exchange rate) which got me from YVR to the train station where I ditched my bags for the beautiful day.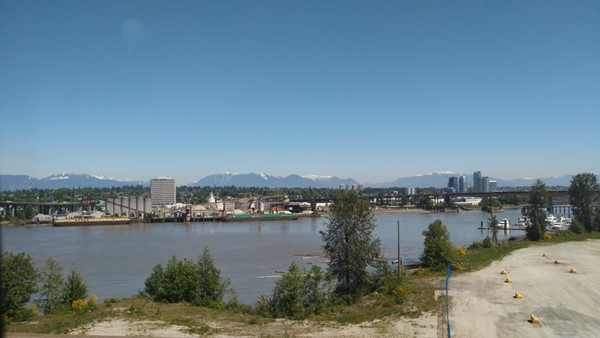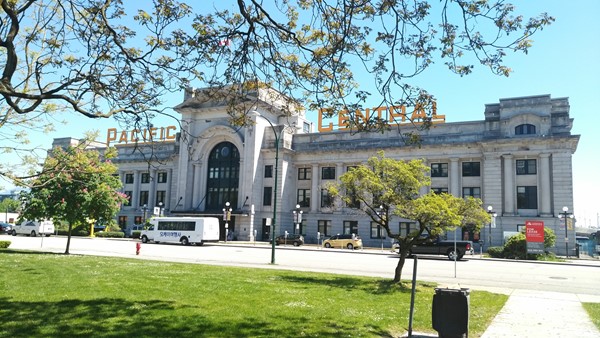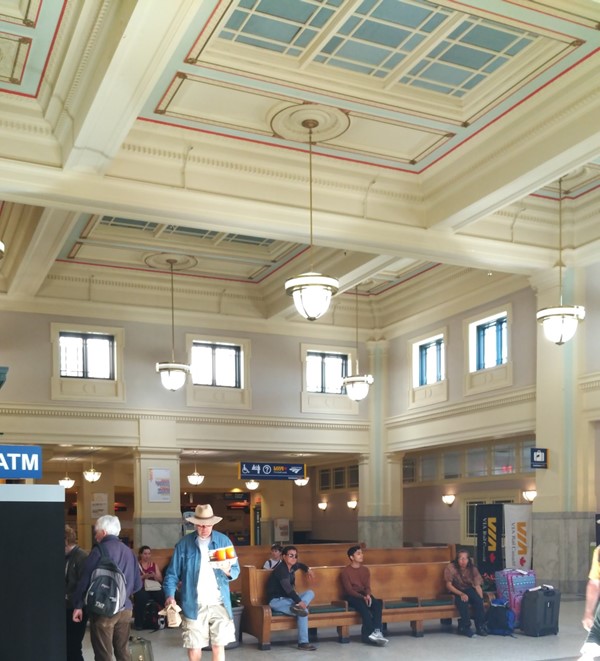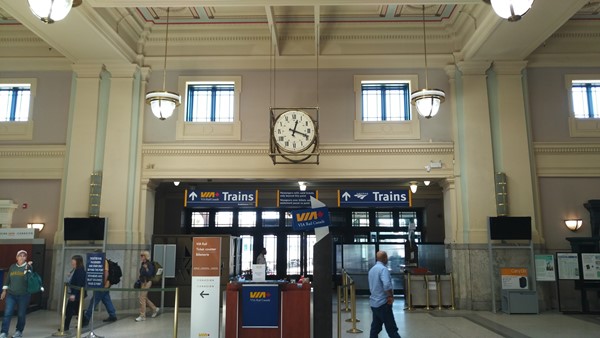 Ditched the bag and got back on the SkyTrain to Granville Station – the closest to the WorldMark at The Canadian on Hornby. Why swing by a condo that I'm not booked into? Coupons for 10% off on groceries (mixers for the whiskey I bought at Duty Free and 15% the food portion of my lunch at Relish, a couple of doors down from The Canadian.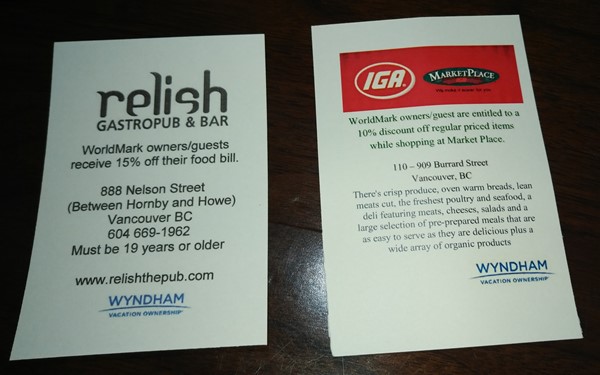 Which helped pay for this: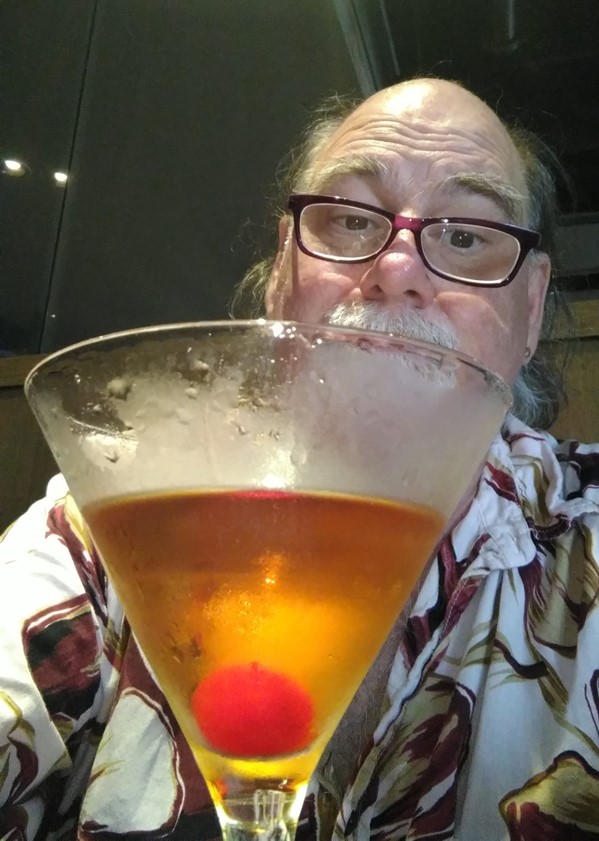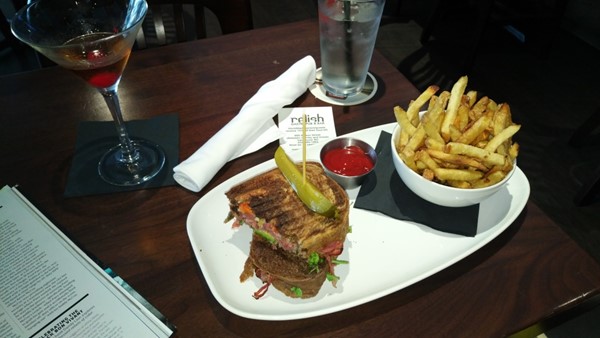 That would be a Manhattan (duh!) up top, with a hipster Ruben (has avocado on it) and fries on the bottom.
Ended up hanging out there for a couple of hours – not like they had a rush – reading, drinking, relaxing.
Swung by the IGA for a six pack of Diet Pepsi – not my favorite, but it was the only thing diet they had in 16 ounce plastic. I've got a 28-hour train ride in front of me.
When you travel on The Canadian in a sleeper (for one), you get all your meals included, and the right to consume your own private alcohol in your stateroom – and access to the Lounges in Vancouver and Toronto.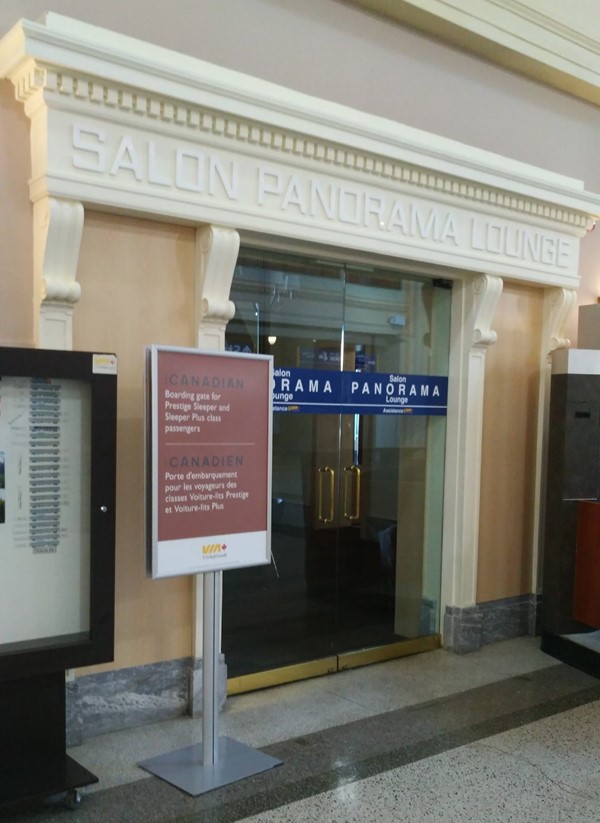 I had ViaRail Preference points that needed to get used while they were having a 40% discount in honor of Canada's 150th birthday. I also have a coupon for 50% off on The Canadian which I need to use before the end of April.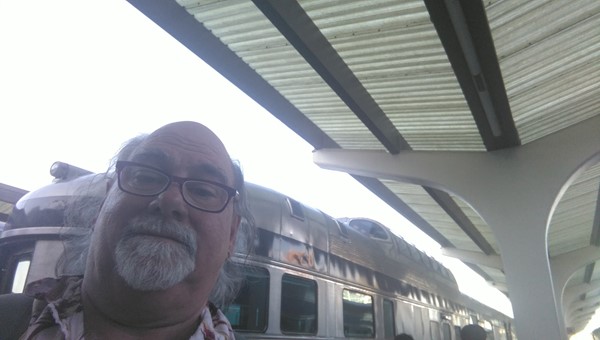 Today's train is a LONG one – 2 engines and 23 cars (of which, only two are economy). So many cars that there are TWO dining cars.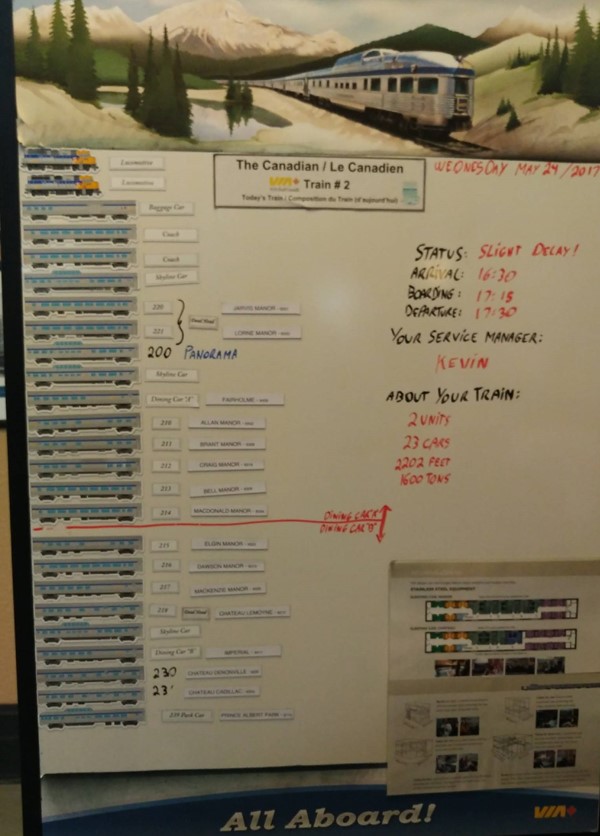 Boarded at 6:30 for a 7:30 departure (the train is so long the break it in half to load passengers: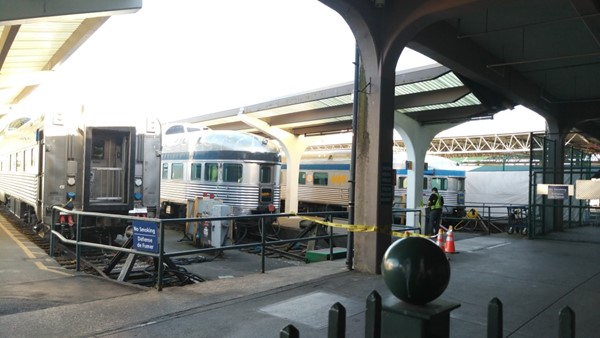 But, here are some shots of my Cabin For One: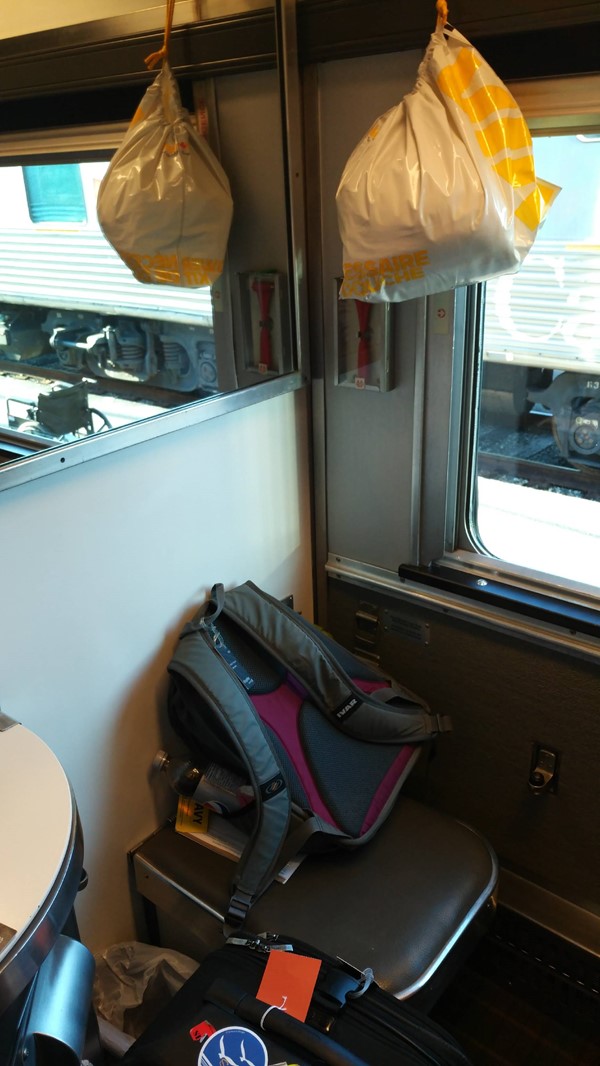 5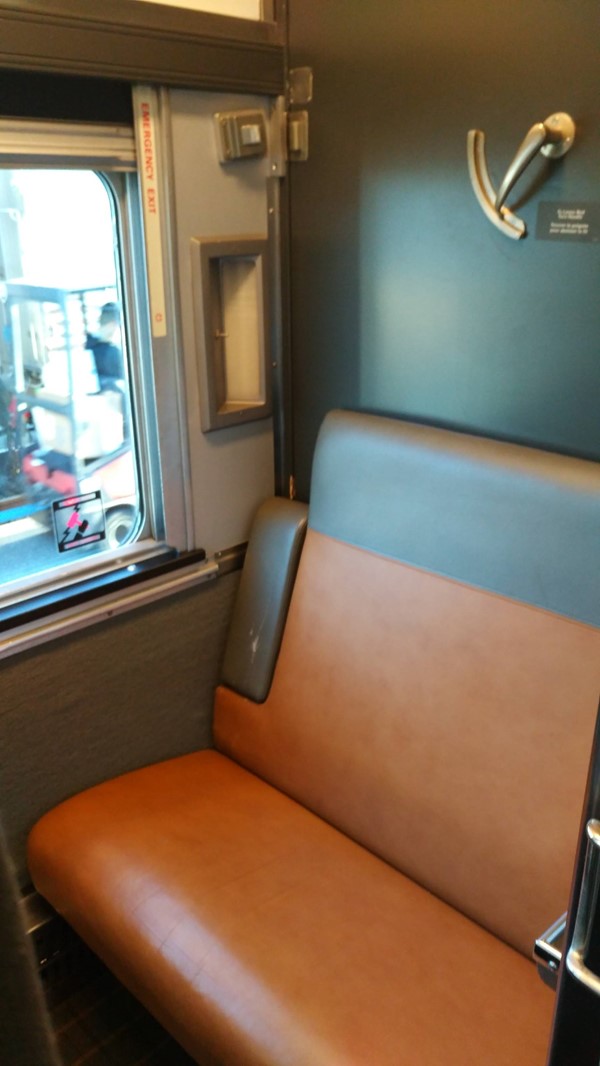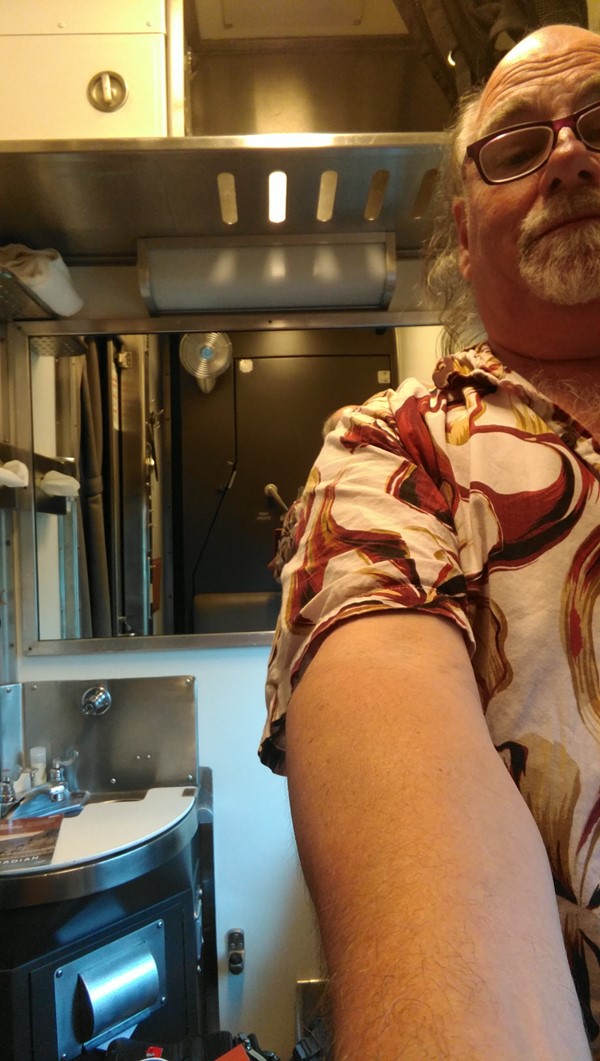 Time for a cocktail before heading to the bubble dome car for some bubbles: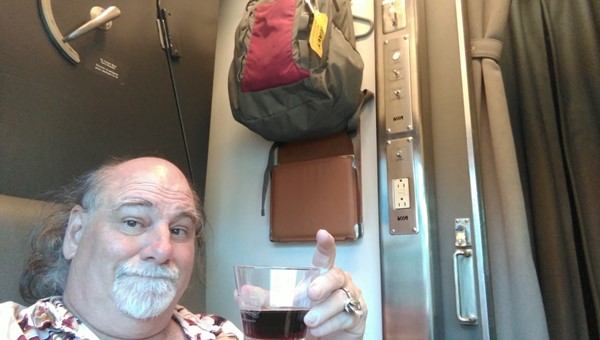 Since I've been on this route before – knew that I had to ask at boarding if there was a table available for my room: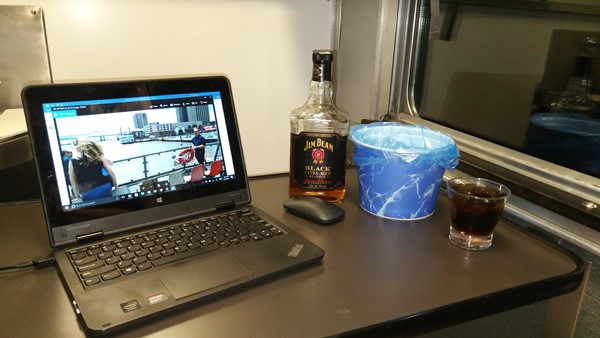 And here is a shot of how the toilet and sink work (yes, you have to remove the table):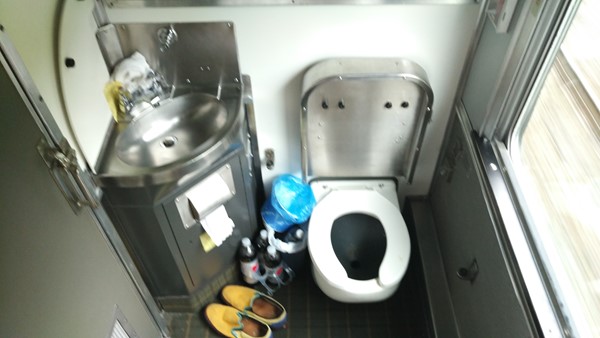 We they said "champagne" I was not surprised that it was really Italian Spumante – they "might" have had real champagne in Prestige Class where you get your own double bed and 32″ flat screen TV.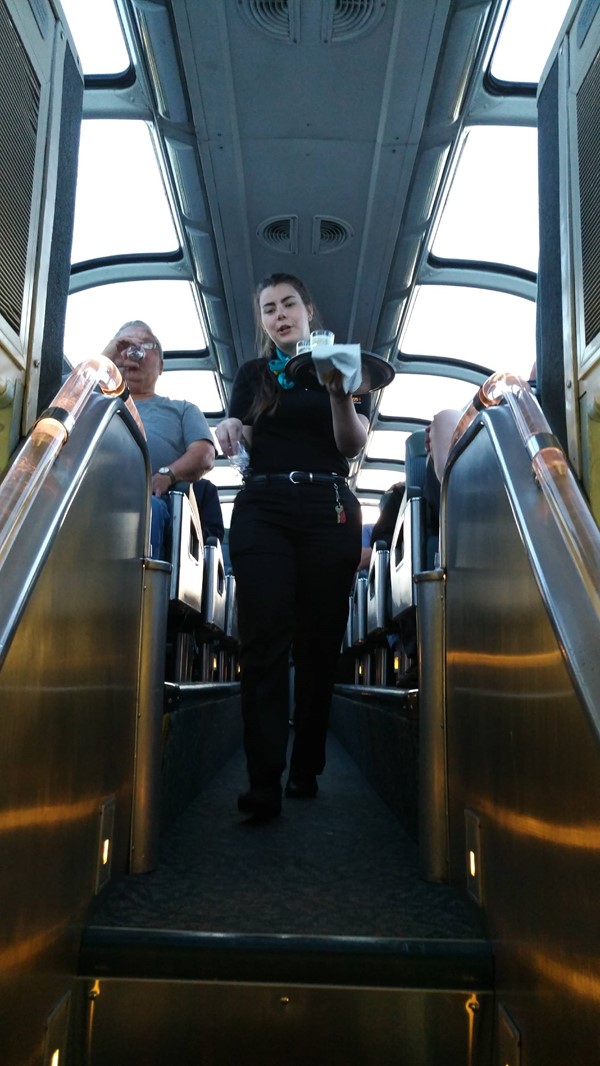 But, the view was lovely: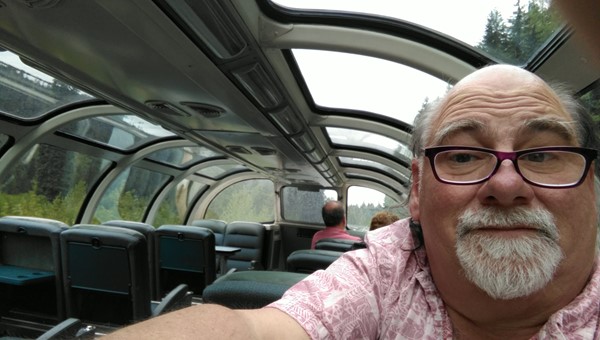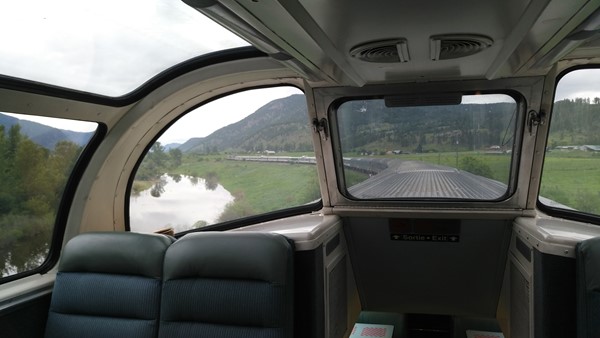 Having just the week before taken the The Cresent from New York to New Orleans I'd forgotten the difference between Amtrak and ViaRail in terms of food service. This was my morning breakfast: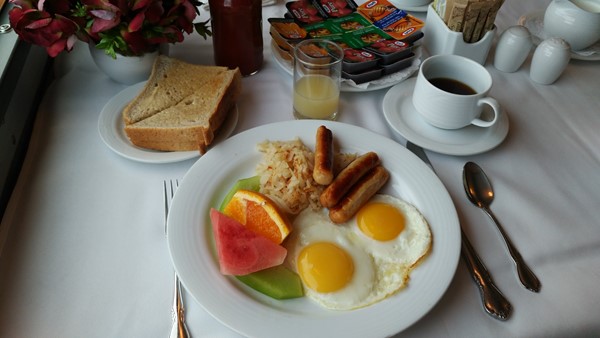 Rye toast, eggs up, fresh ripe fruit, chicken sausage, grapefruit juice and coffee on china with a white linen tablecloth. On Amtrak, the plate would have been plastic, the white linen covered with butcher paper, and all options microwaved/reheated.
Lunch was equally wonderful – I started with the vegetable soup which had fresh fennel ferns in it: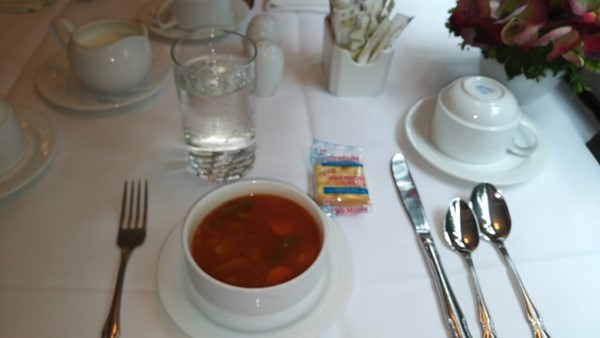 For the main I got something I'd NEVER order on AmTrak – the Chicken Pot Pie, which looked and tasted like from scratch: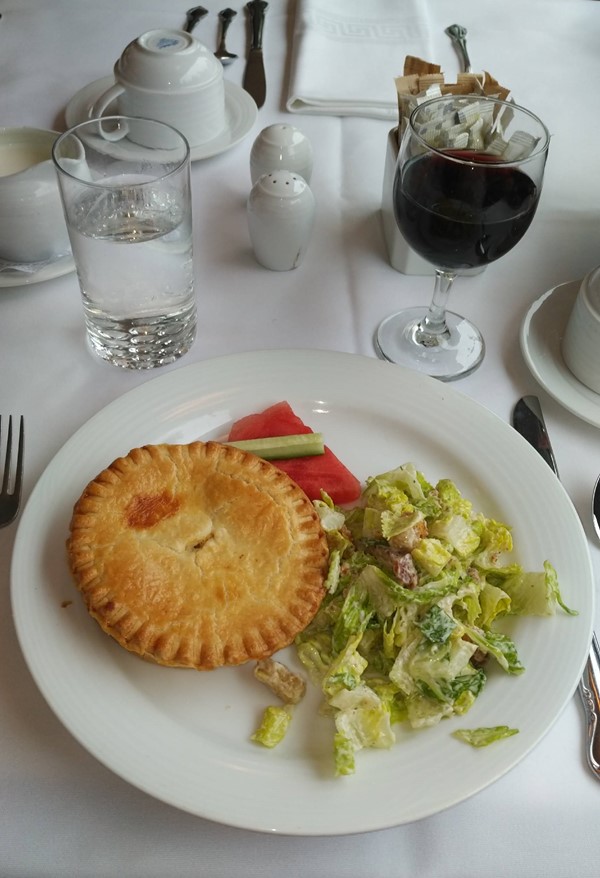 That would be a glass of Ontario red with my Chicken Pot Pie. Here was my choice of options for lunch: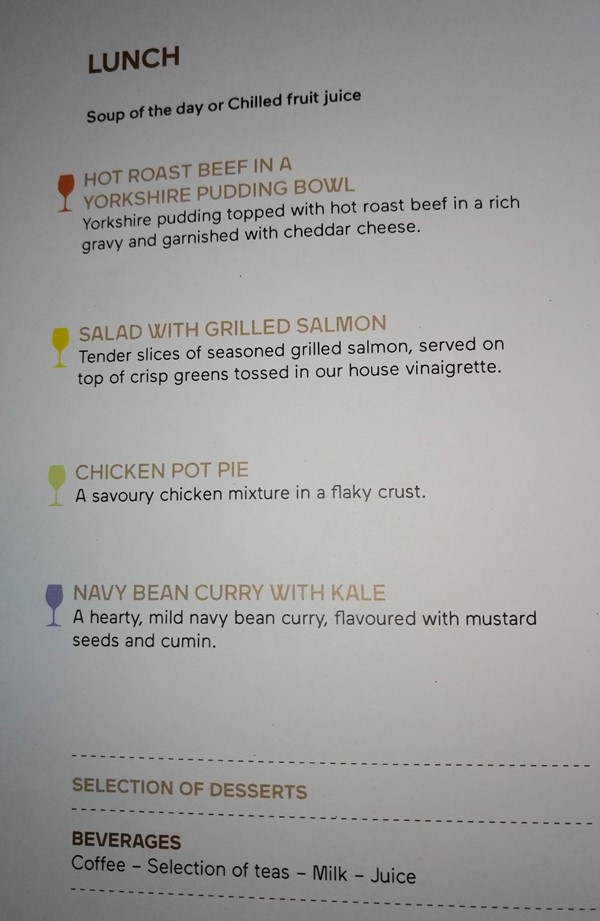 Might as well get dinner out of the way before changing to scenery!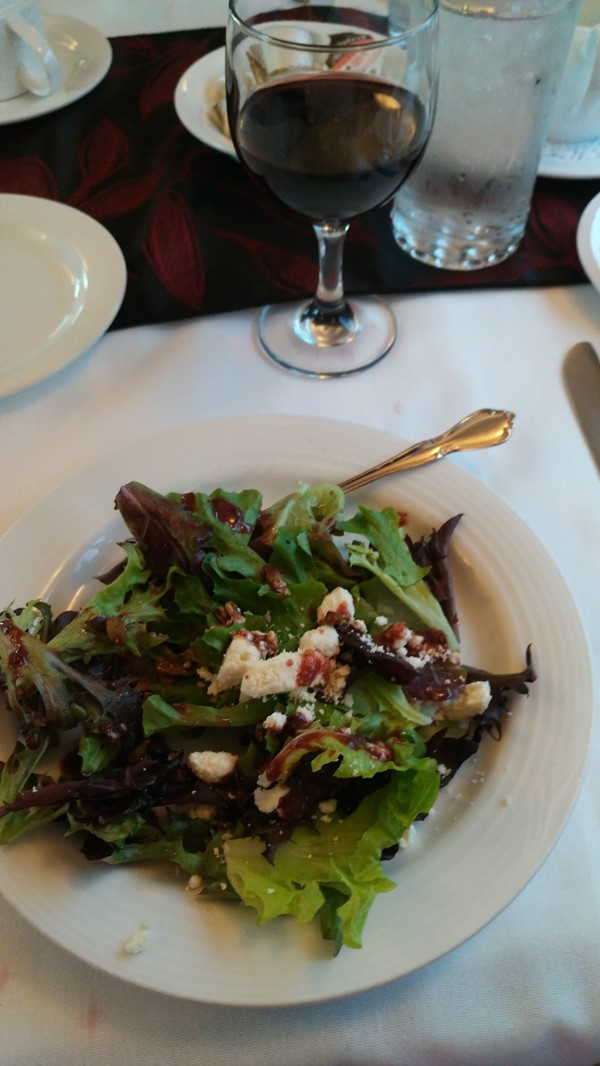 The salad course, followed by the main, which was rack of lamb…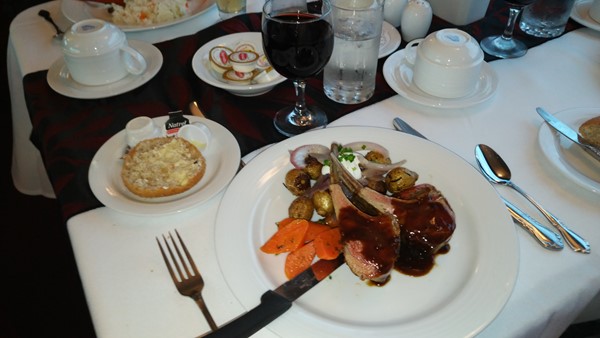 Obviously, I'm not on AmTrak where the food was so underwhelming it didn't even deserve a picture.
But the trip isn't just about the food, it's about the scenery!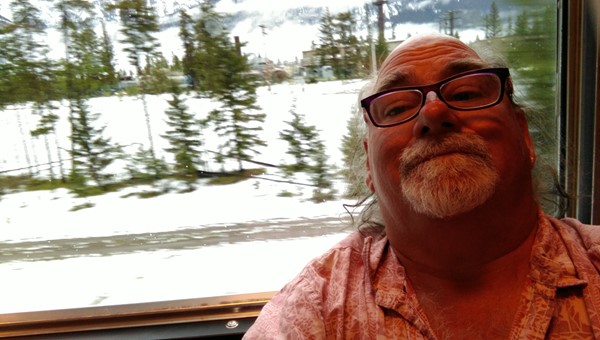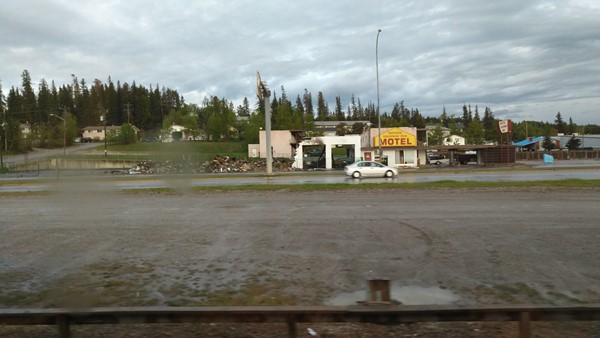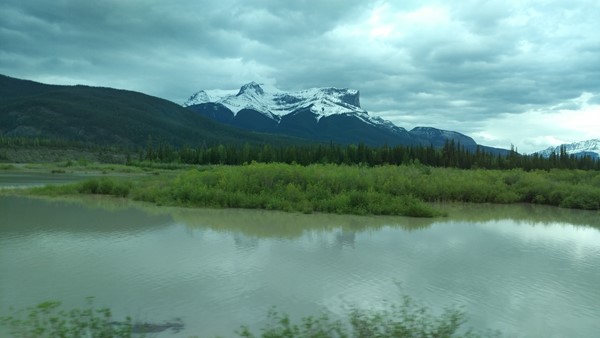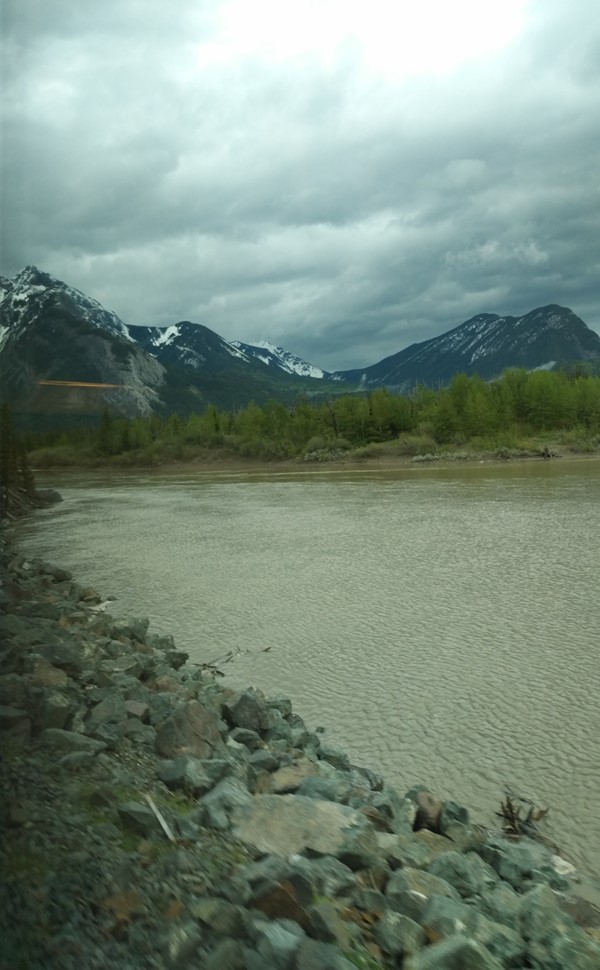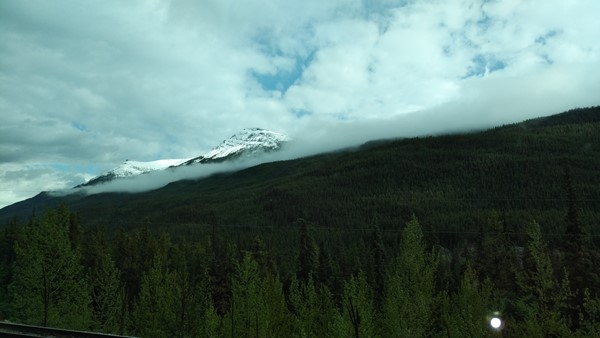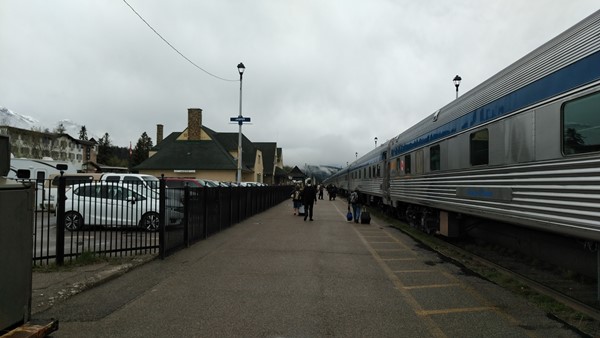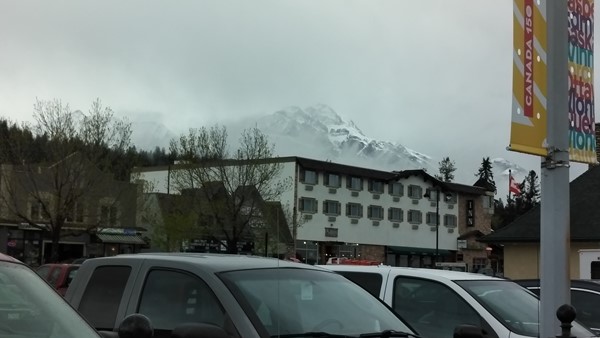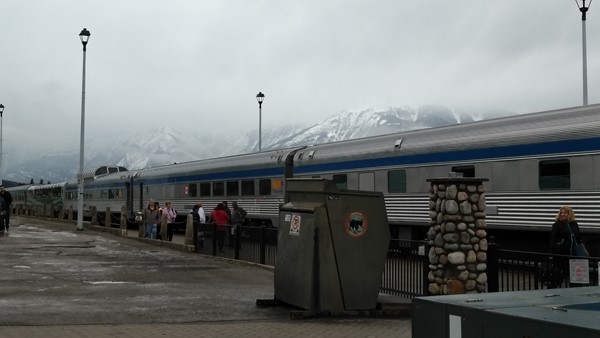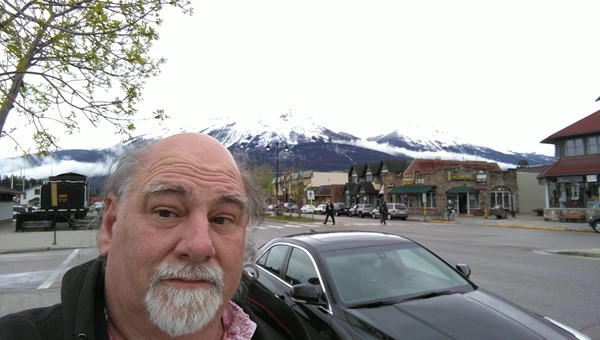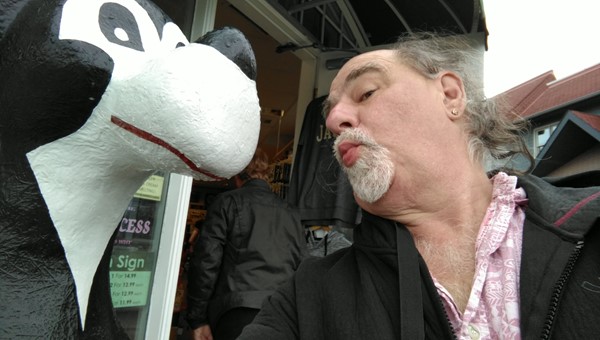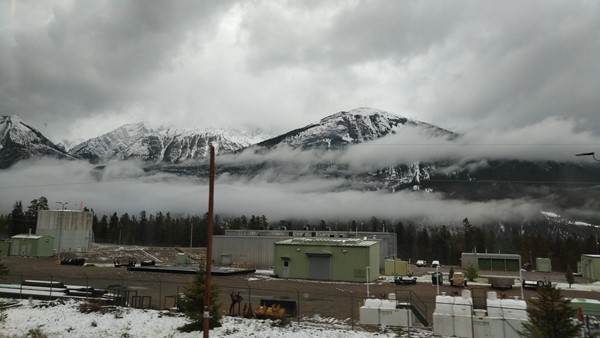 Maybe a video clip or two?
Before I knew it, it was time to pack up and get ready to disembark in Edmonton. We were due in at 11, but it's more like 12:30am when we arrive. I'll use this moment to show you what the berth seats look like: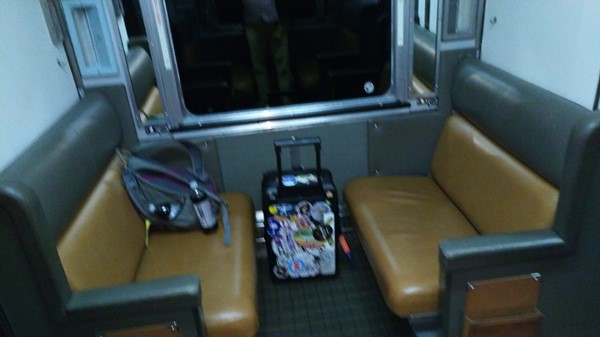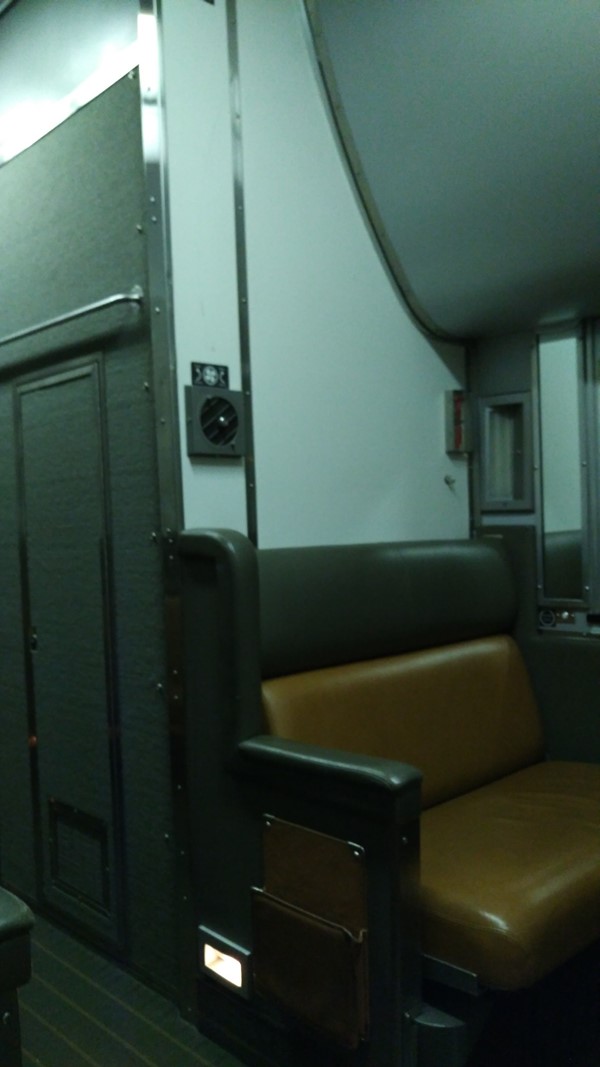 The upper pulls down and the lower pulls together, meaning the lower (cheaper berth) is a bigger bed!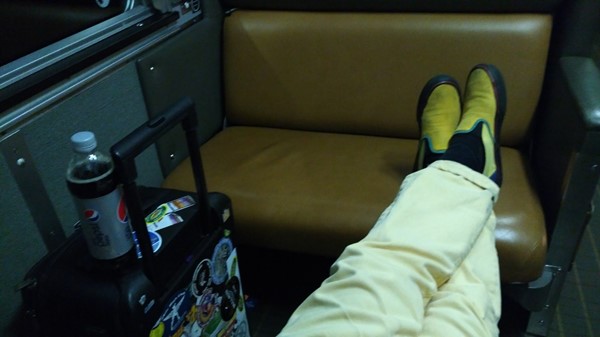 Soon, I've Uber'd to the airport for my 6am flight – which check-in doesn't open until 4. I actually manage a couple of hours of "flat" sleep on a "lounge couch" in the departures lounge. Before you know it, I'm checked in, through customs and immigration, which means that duty free has NO limits, other than what you can carry.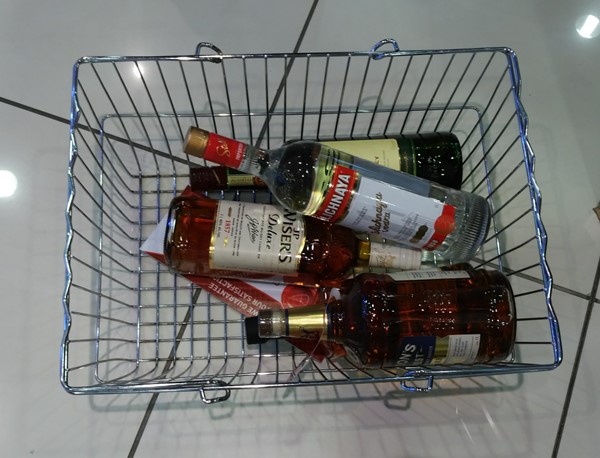 Oddly, I bought two more bottles (rum) because they gave me a free travel bag and a 22% coupon for more purchases the same day. Let's see. Duty Free, 30% off because of the exchange rate, and a 22% coupon for two bottles of rum (which came with glassware). I could barely get my carryon into the overhead with all the extra weight.
The Edmonton Airport has some INTERESTING seating options (and no lounges):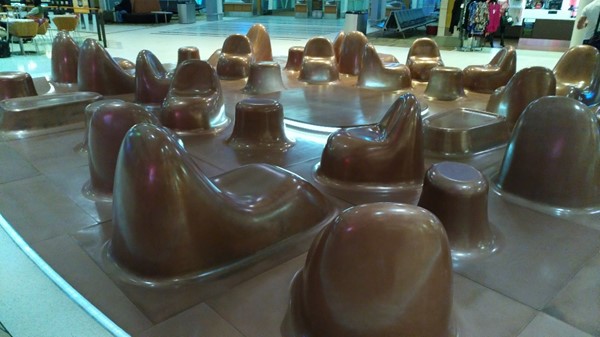 I seem to remember a chorizo egg sandwich at the Starbucks because I ask about food on the flight in First Class, and the gate agent said, "minimal". She was right.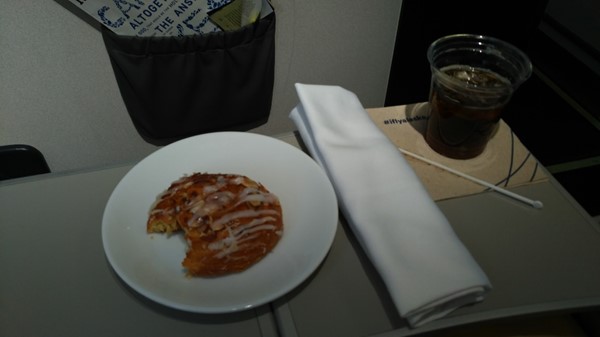 I took the bite, it didn't come that way. But I was on a E175 (operated by SkyWest) and I was in 1A, which is a single seat window/aisle seat.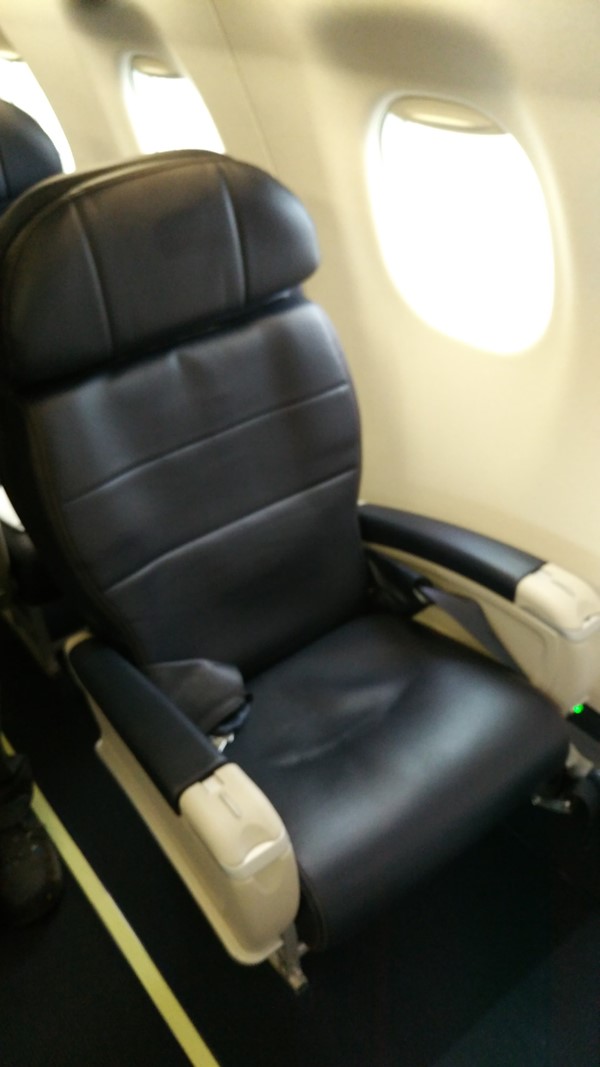 Not bad for a regional jet! But I still look tired.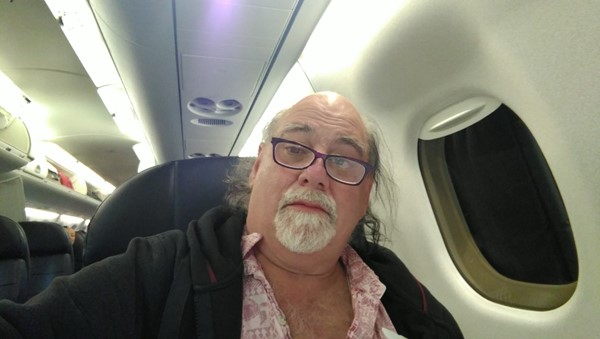 I look better with a drink, but not much. Nothing like a couple of hours sleep on airport furniture.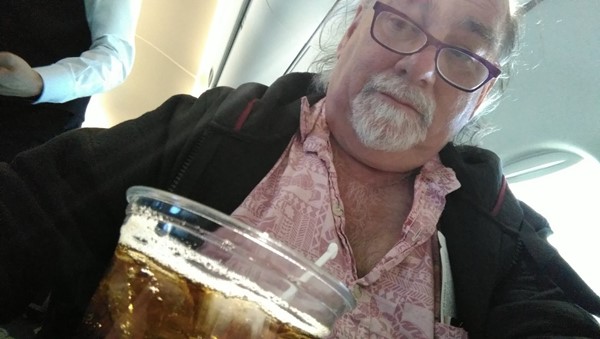 And I get views…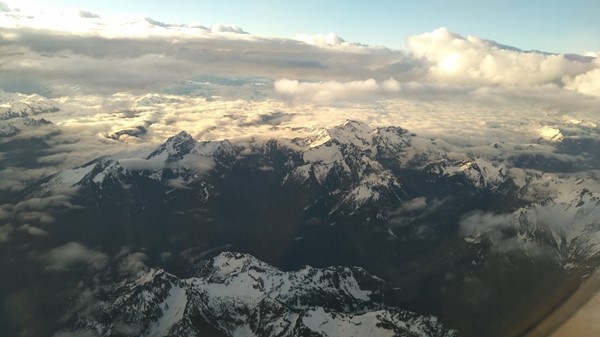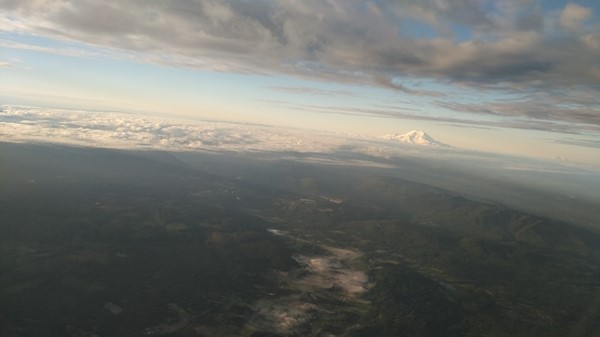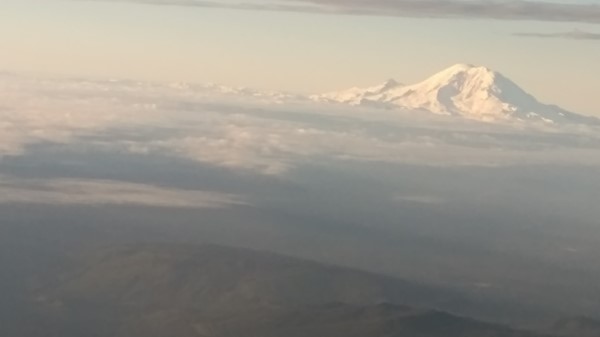 Not a bad view or seat. I was home by 7:30am in the morning with the time change – and went directly to bed.
[219.0]