While Jim was finishing up the day at the shop, I was off to an industry dinner sponsored by the British Columbia, Canada government, winemakers, and chefs at Ethan Stowell's Tavolata on Capital Hill.
And it was just us taking over the whole restaurant: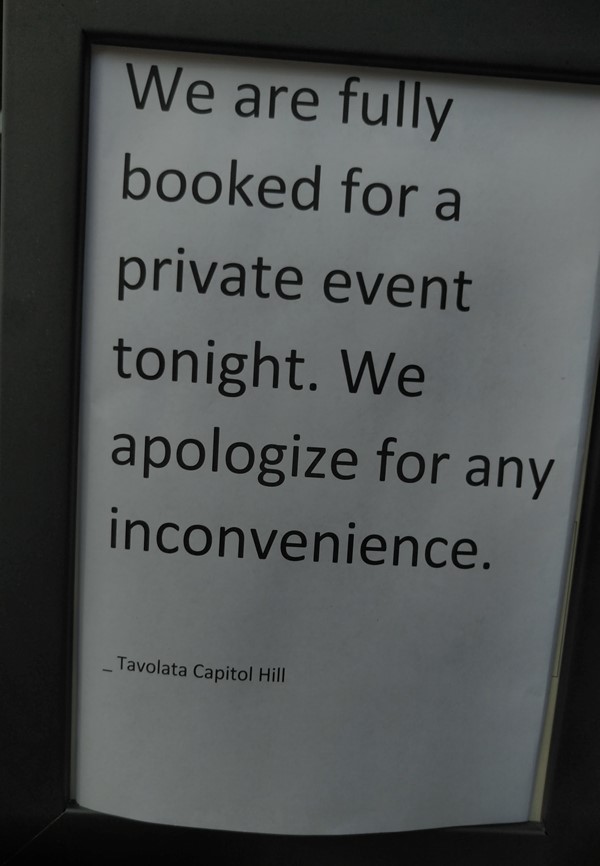 And the place was PACKED – 74 guests plus all the staff running around: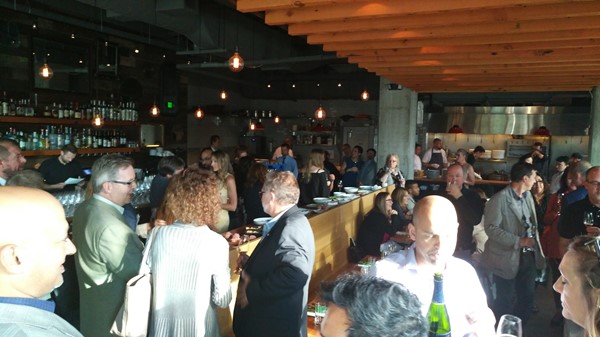 The appetizers were located on the bar, with not that much space for people to get through: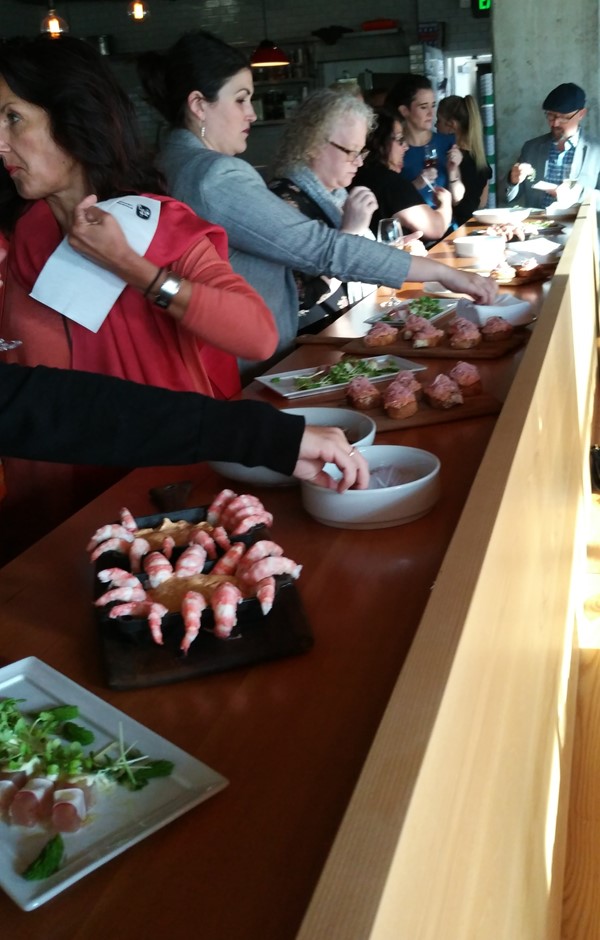 But they were tasty – I probably had a dozen oysters, and a bunch of the tuna: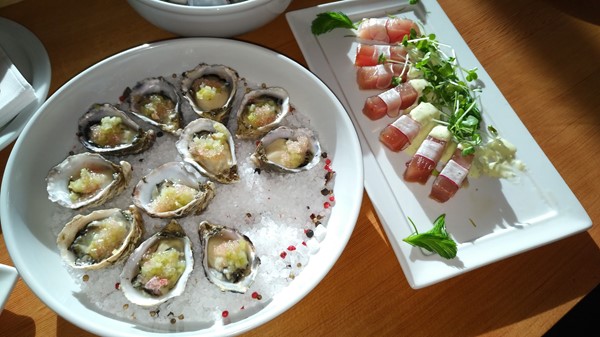 Considering the menu, I said "the hell with the shrimp or the salmon pate bruschetta."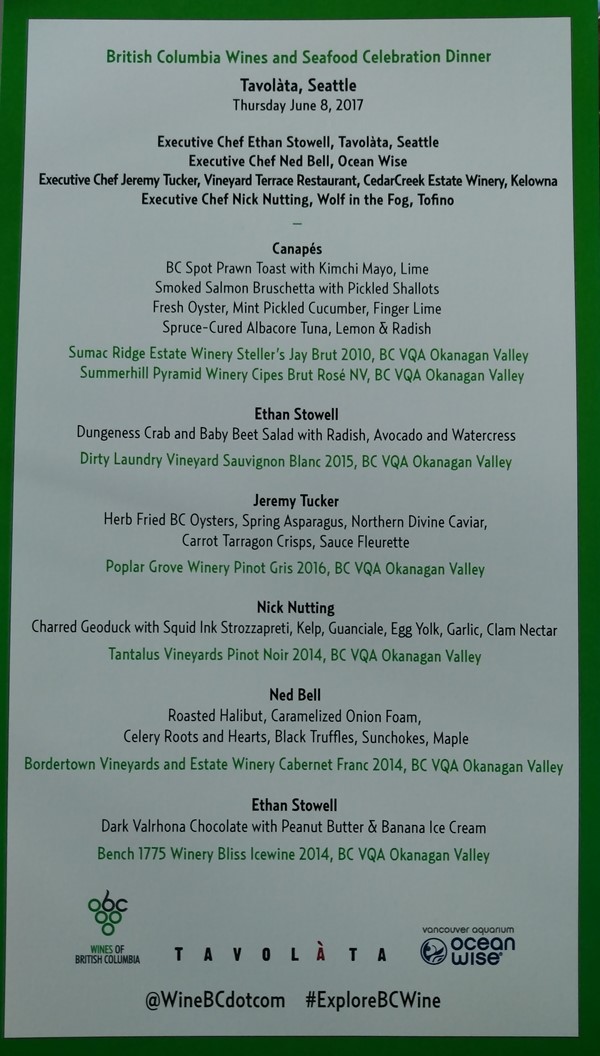 And since it's a wine dinner, you need a few glasses….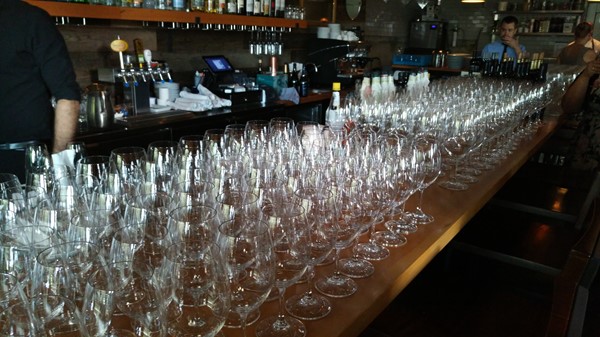 We started the evening with glasses of both a brut and brut rosé from BC wineries.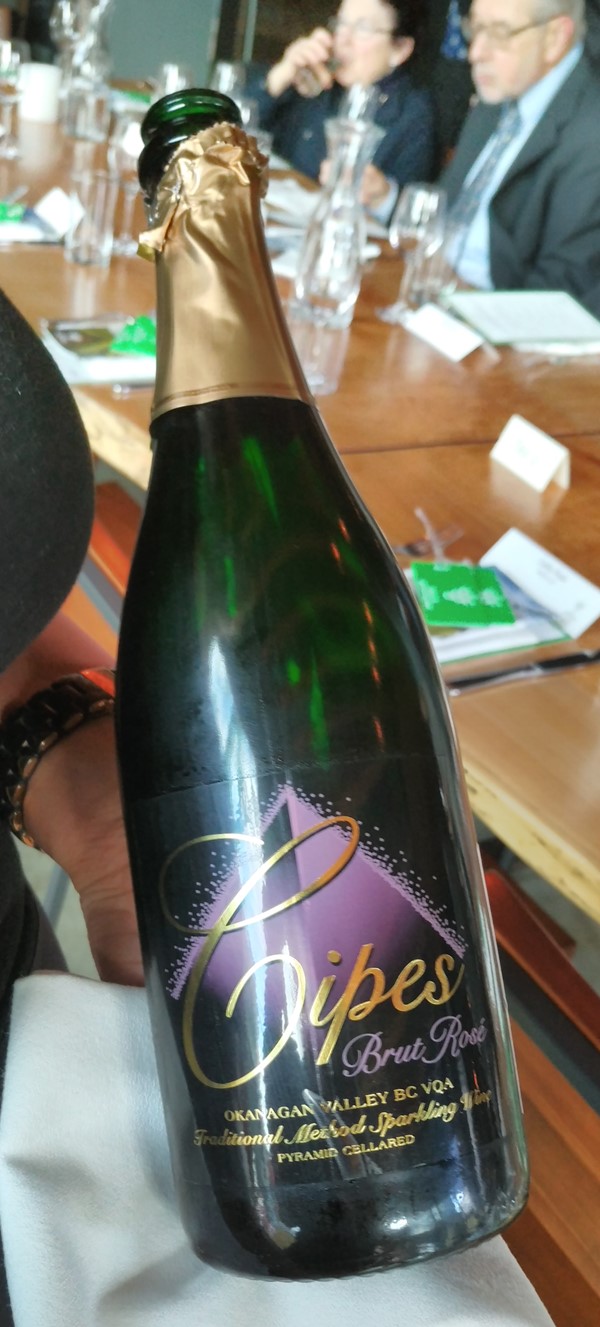 Everybody had packets of info, menus, luggage tags – the works: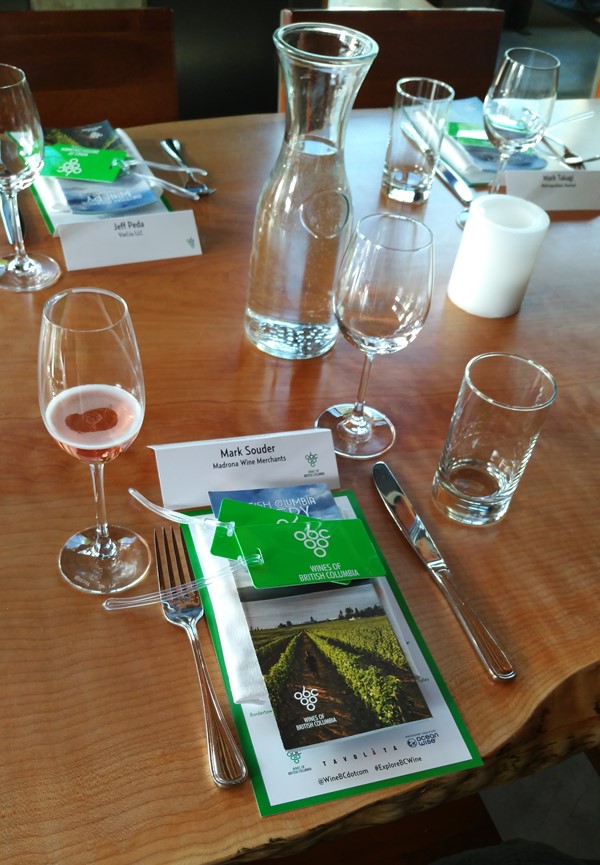 After the appetizers, we got onto business with Dungeness Crab and Baby Beet Salad with Radish, Avocado and Watercress (served with a BC Sauvignon Blanc):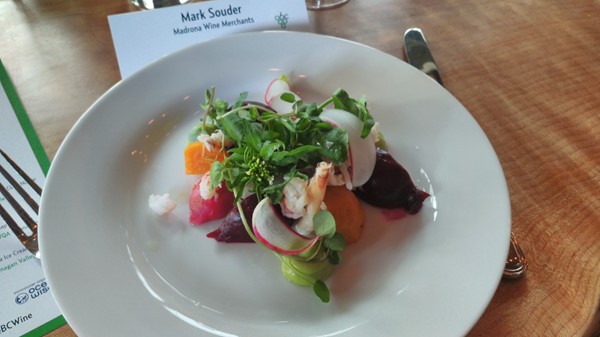 Followed by Herb Fried BC (Vancouver Island Kusshis) Oysters, Spring Asparagus, Northern Divine Caviar, Carrot Tarragon Crisps with Sauce Fleurette (served with a BC Pinot Gris).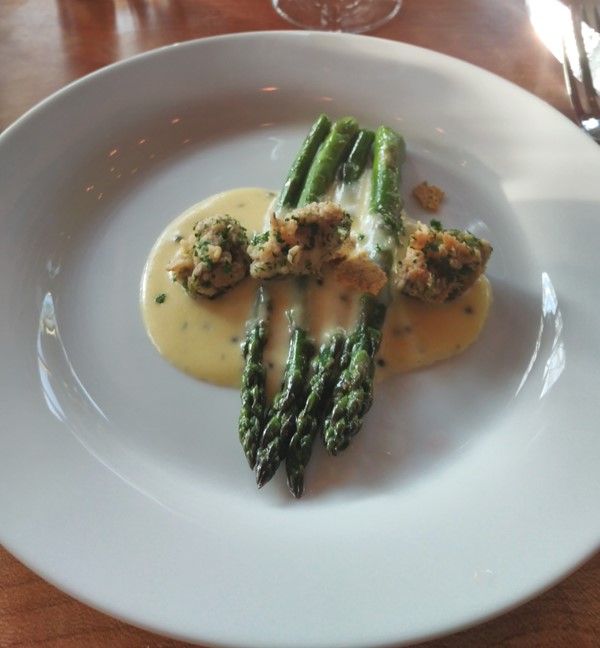 Next up, Charred Geoduck with Squid Ink Strozzapreti, Kelp, Guanciale, Egg Yoke, Garlic, and Clam Nectar. For some reason, this was a shared dish – and WAY too much – four of these bowls for a table of sixteen (served with a BC Pinot Noir):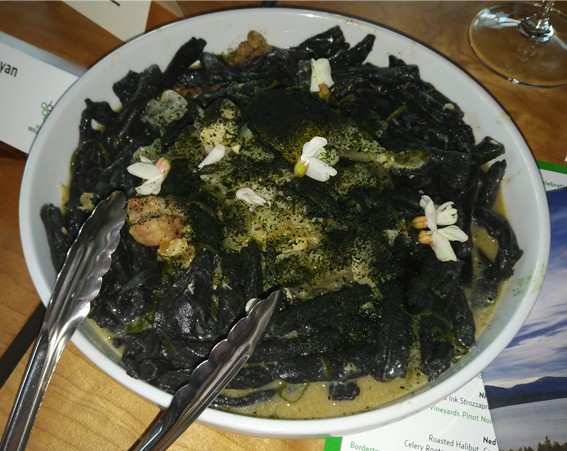 Dark, but tasty.
The main was Roasted Halibut, Caramelized Onion Foam, Celery Roots and Hearts, Black Truffles, Sunchokes, Maple. This was the most uneven of the dishes with the Halibut seeming mushy rather than flaky. And there was just some odd flavor mingling. That said, the Bordertown Vineyards and Estate Winery Cabernet Franc 2014 was the standout wine of the evening. Sadly, none of the wines are available (yet) in Washington State, but I saw at least two of our distributors at other tables.
After three hours of eating and drinking, I was beat – I skipped the Dark Valrhona Chocolate with Peanut Butter and Banana Ice Cream with an Icewine (which BC is famous for). As I typed that I suddenly wanted to try it.
Came home and worked until 2:30am on a website design contract I scored a month or two ago.
Made good progress, and slept in.
[219.8]