While I was at Whistler last week in DancingBear, I started putting together another trip to get the most bang for my buck (and have waitlist requests in for two weeks in August).
Since I could only get two nights (not even in the same unit), decided to break up the trip by stopping overnight half way up – turned out is was almost EXACTLY half – off by under five miles.
City of choice? The same city DancingBear and I stopped at for Costco last week – scenic Langley!
Welcome to the Langley City Travelodge…when it was just me, I was in a single double bed, but with Mags joining me, dropped another $20 on a bigger room: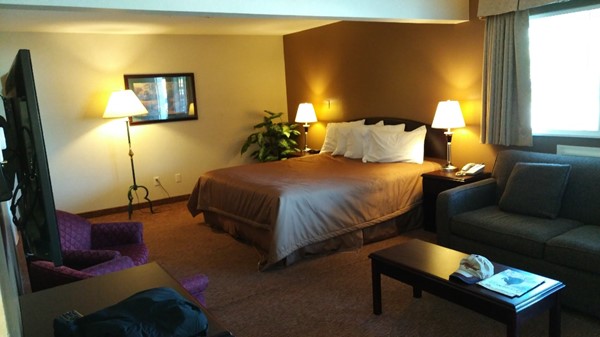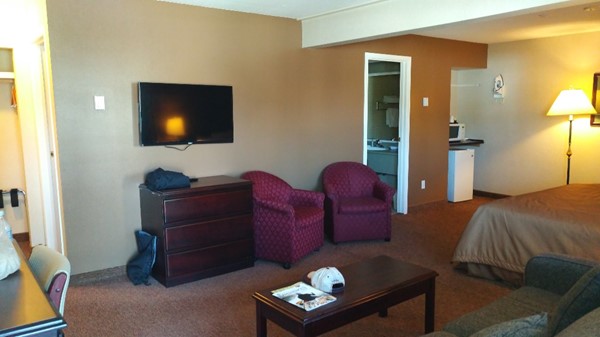 I was pleasantly surprised at the room – you never know with mid-tier motel chains.
Turns out our door was featured in a Robert Redford movie, "The Company You Keep."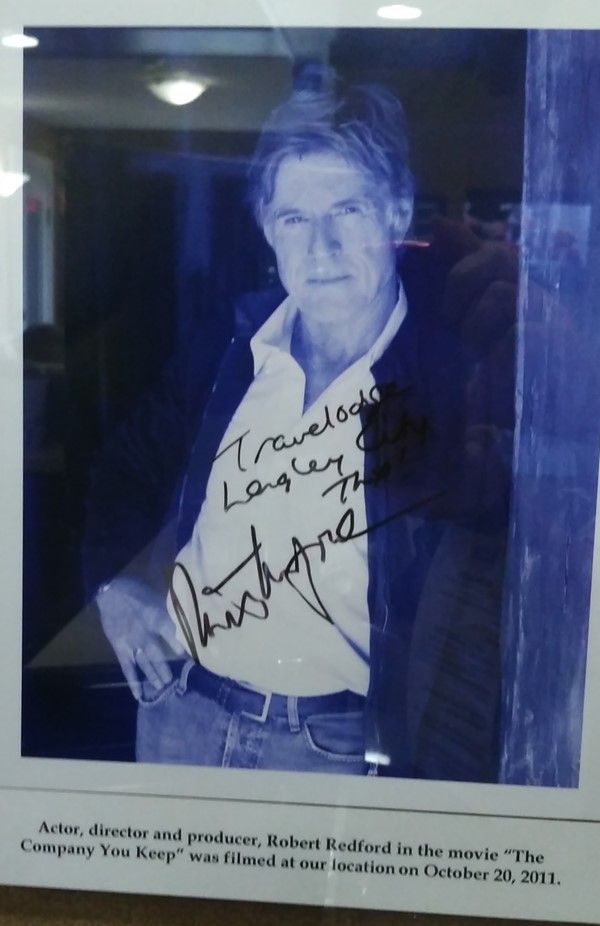 Here I am in front of the same door…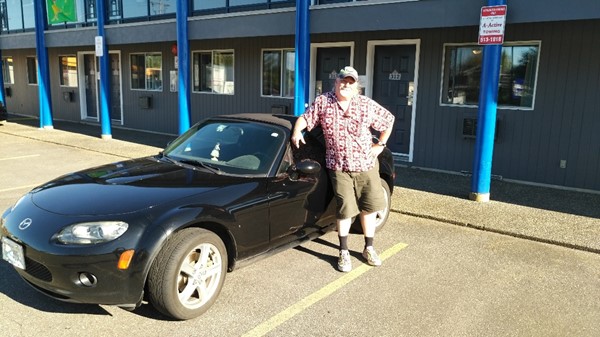 Mags noticed an Airplane Museum within walking distance. If being about 5pm, figured it would be closed, but walked over to see what we could…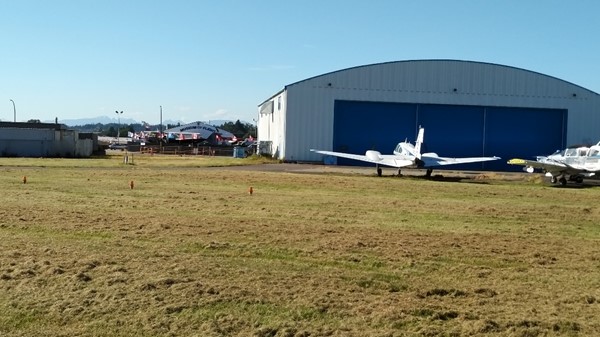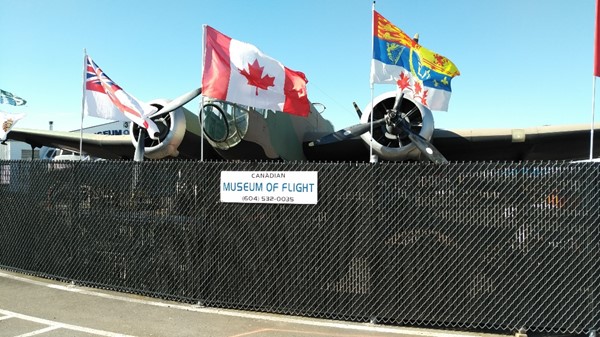 Turns out, even though they close at four, one of the younger volunteers let us in for a quick tour – and didn't even charge us (though I did make a contribution):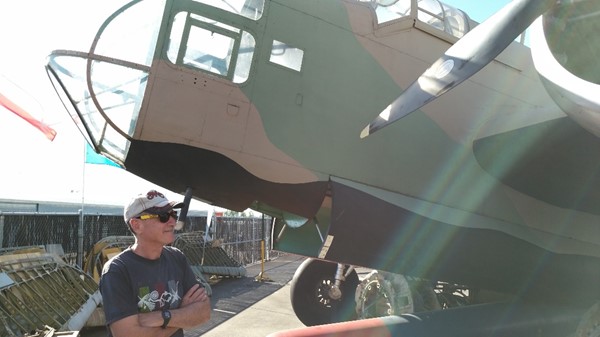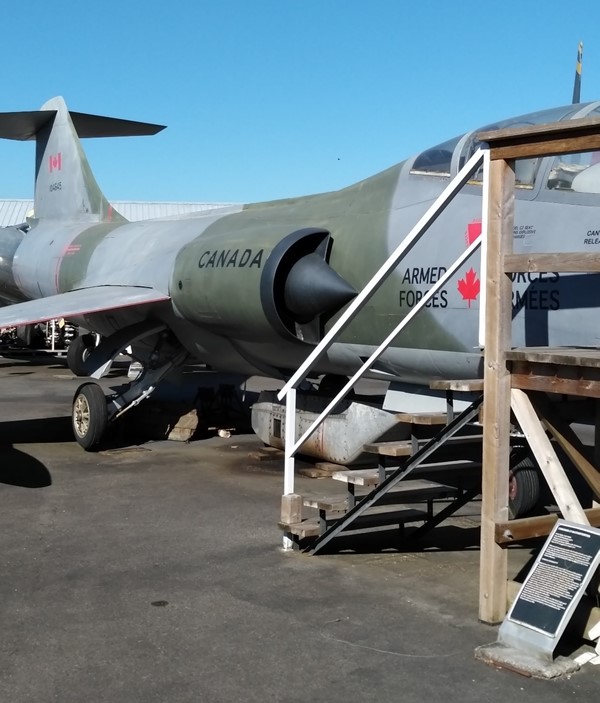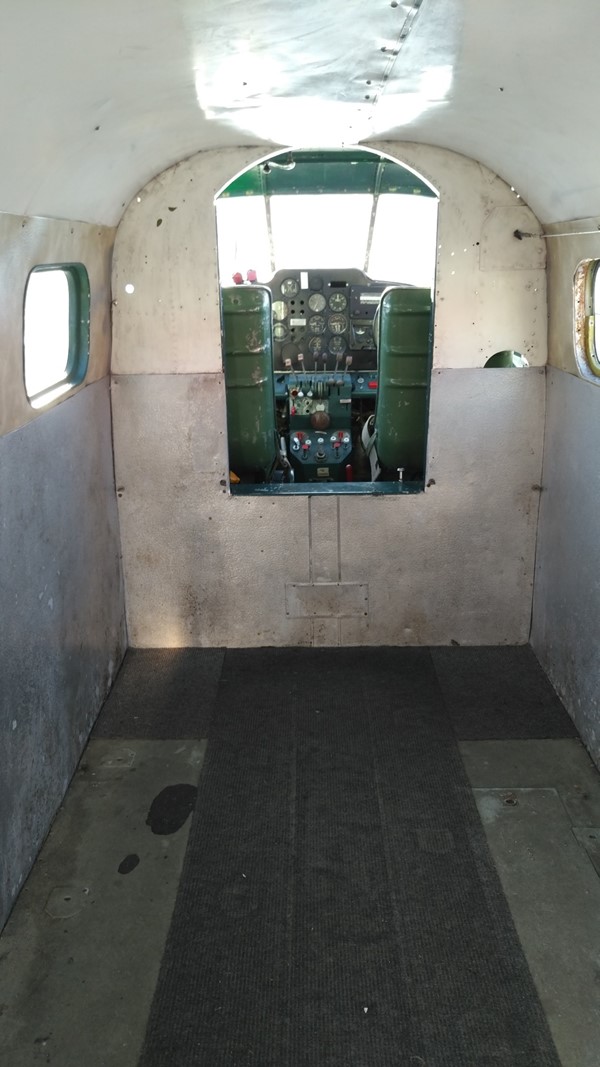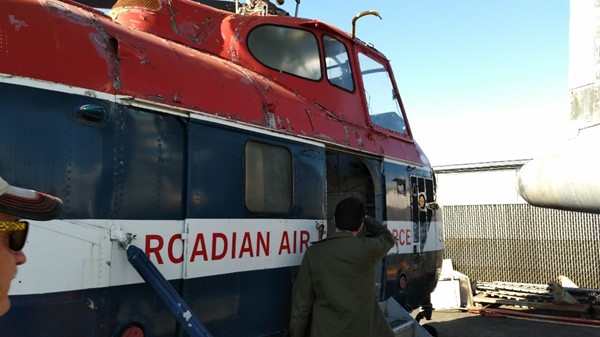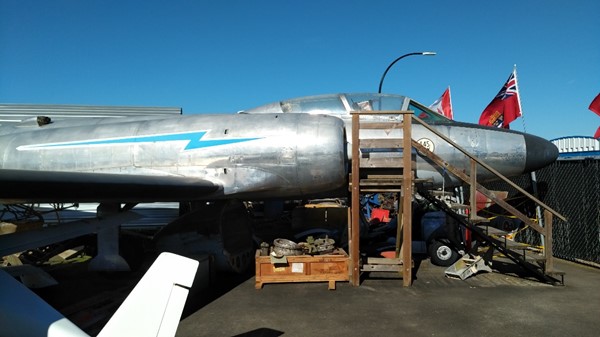 What an unexpected pleasure – THANKS, Mags, for talking me into walking over!
Back to the motel for a couple of cocktails while watching the news. Ever the coupon-clipper, Mags found us a two-for-one entrée coupon at the local casino.
Good thing neither of us gamble! But to get the twofer deal, I had to join their "rewards club". Means it also came with $10 free play as a new member, and another $10 because of a promotion – looks like we WILL be gambling after dinner.
It even came with a tape measure card keeper: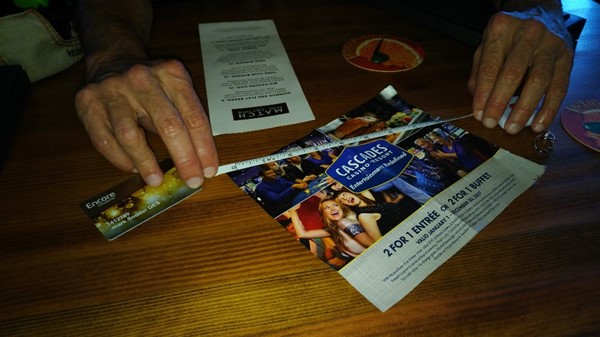 And we discovered that Tuesday night was $5 (Canadian) Highball Night — $8 for a double. Guess which one I got?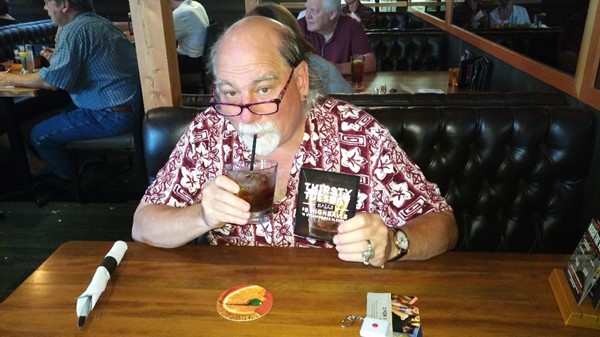 I ordered the Rueben Kincaid, Mags got the PBJ Burger – yep, Peanut Butter and Bacon Jam: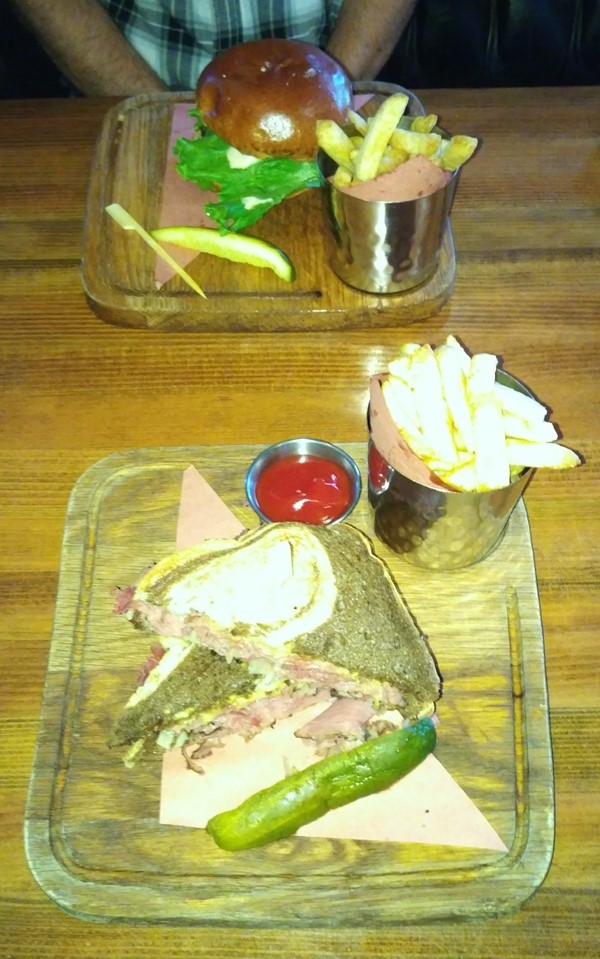 It was one of the best Rubens that I've ever had – and I've had a lot. It might be from the Montreal Smoked Meat and the marble rye they used.
After dinner, I did a little gambling, and won a little on the slots…started out with $20 (Canadian), but after a good spin, hit the cash out button and all hell broke loose for what turned out to be a $16 cash payout. Took the cash, played as much as I could, still $2 on the card (but the minimum is $5 to do anything).
Not a bad tab for a night out:

Off to bed, for tomorrow we are off to Whistler!
[220.4]