Three stops from Malmo's Central Station to the Copenhagen Airport – and soon, I'm in the lounge – sadly, the lamest lounge of the trip. It would be the SAS Lounge, NOT the SAS GOLD Lounge. The only open bar is wine and beer on tap.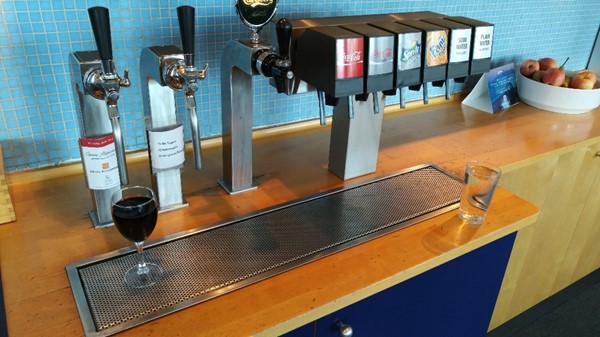 The Argentine Red was…ah, well, not the best, the Chardonnay/Sauvignon Blanc a little better. But just a little.
Light and airy…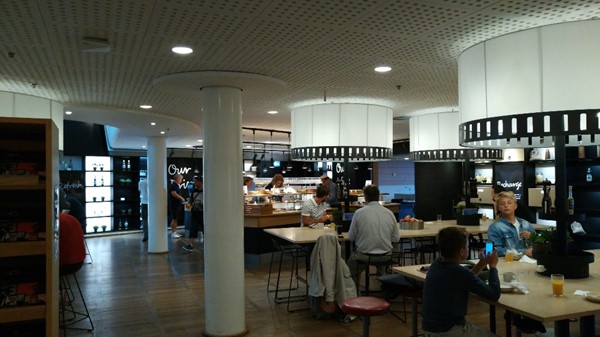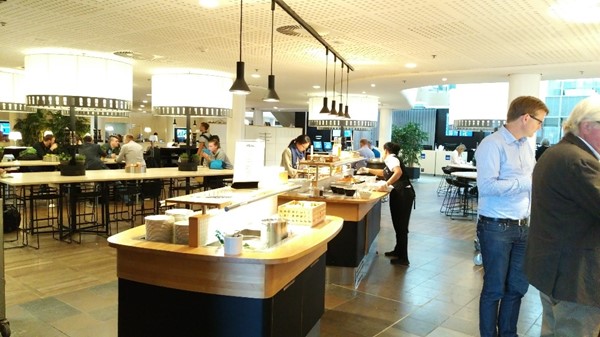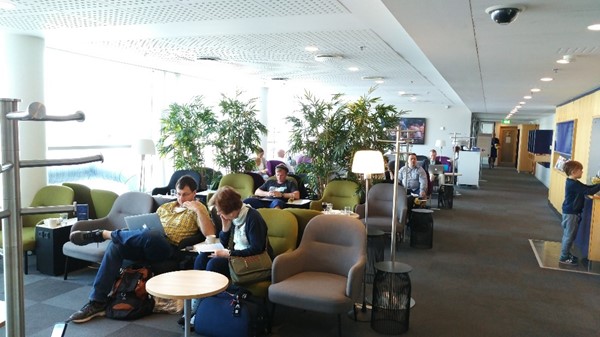 With space for me to spread out and work.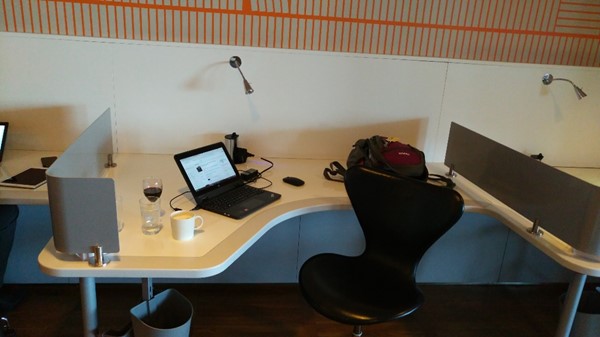 And a really amazing cheese cutter crank thingee…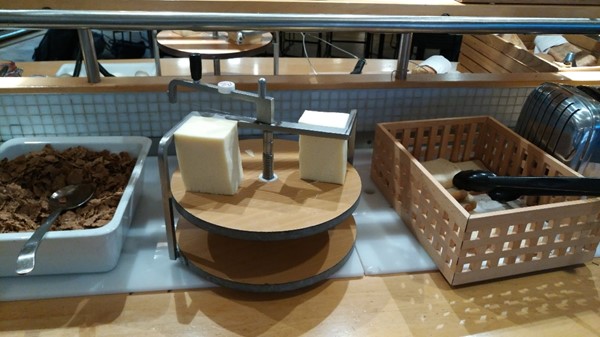 I had some of the curry soup (with a latte) …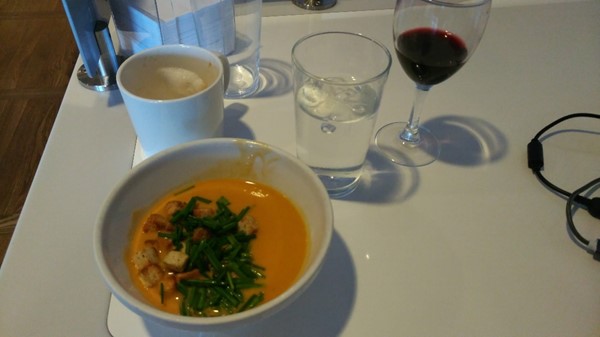 As usual, what I needed was a nap….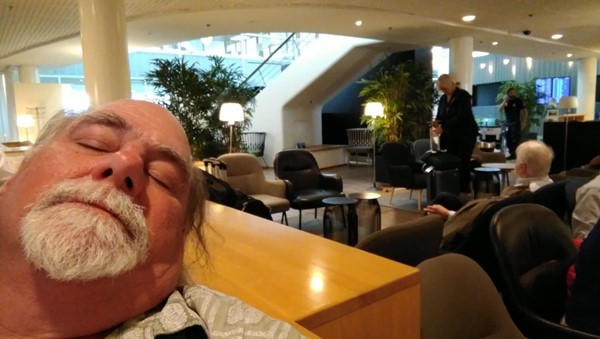 A couple of interesting things in the shopping arcade…a Lego Store (Denmark is the mother ship for Lego):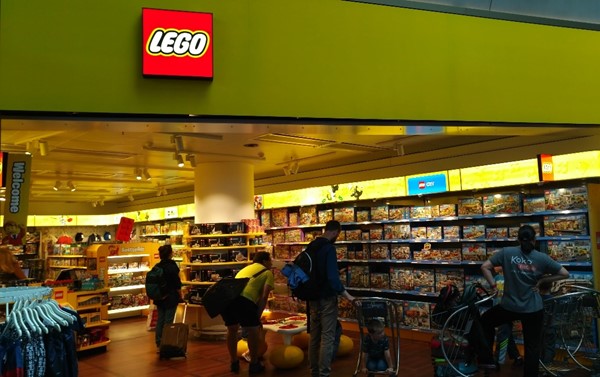 And a smoking zoo – a place where you are on display dealing with your addictions…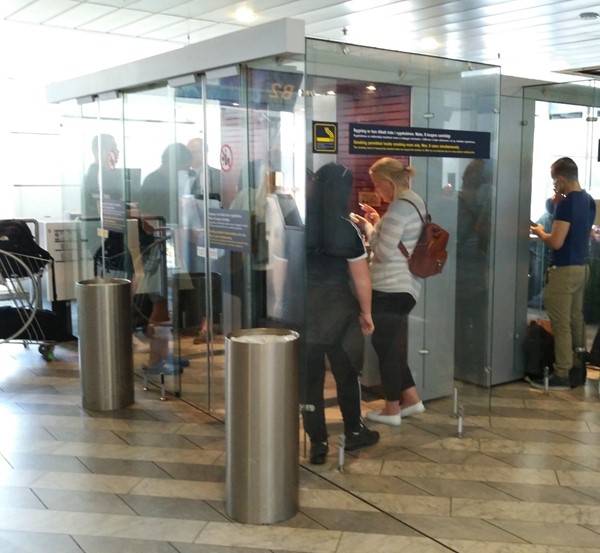 And even outside of it, you could smell the cigarette smoke.
Unlike the way over, which were both 757-200's, the return is on 767-300's: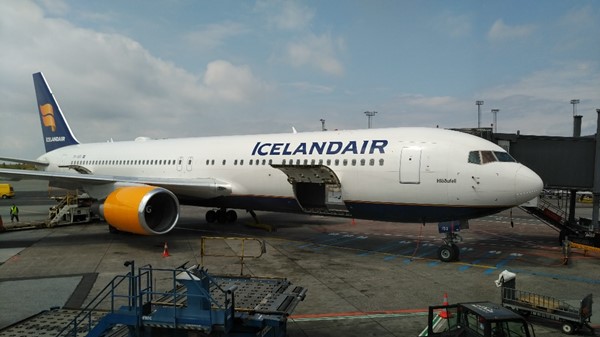 The 767 has 2-1-2 seating in "Saga Class":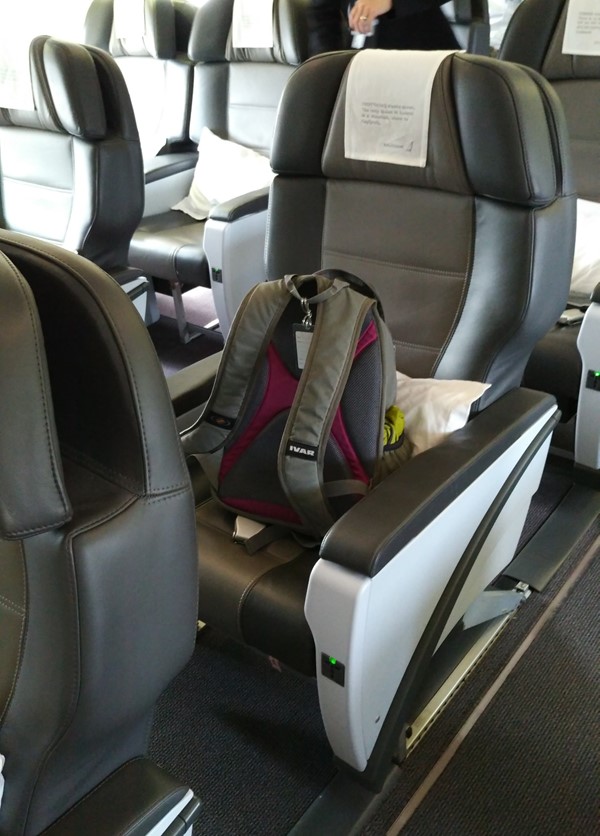 Yep, that's a seat with aisle access on both sides that still doesn't recline all that much: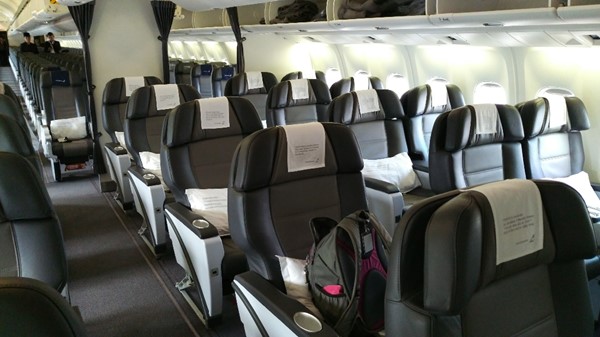 For our flight, we start with this once we are up on the air:
Yep, whiskey, Pepsi, Champagne. Life is hard.
I'd booked the shuttle while I was in Malmo, so all I have to do was swing by the booth and pick up a boarding card – coming in from Denmark, no immigration to deal with so it was off the jet and onto the bus…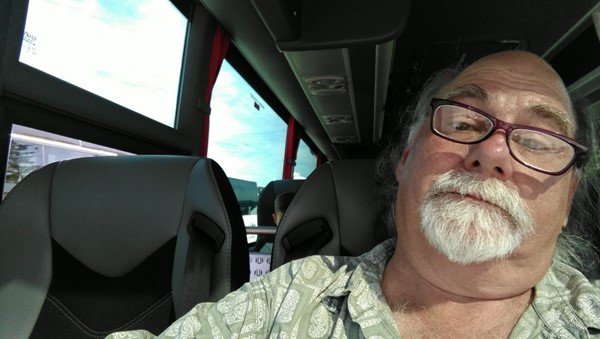 On the way into the city (45 minutes), passed a few amusing things – IKEA: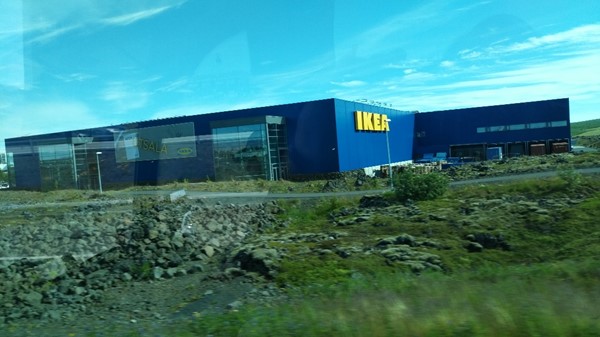 Swedish meatballs anyone? And the Penis Museum which I went to year's ago on the recommendation of Leo Starfucker Sunshine: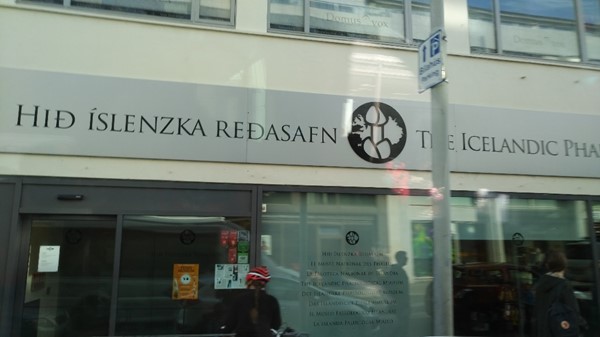 Got checked in to my expensive "shared bathroom" flat – located in the city center, the only reason I sprung for it.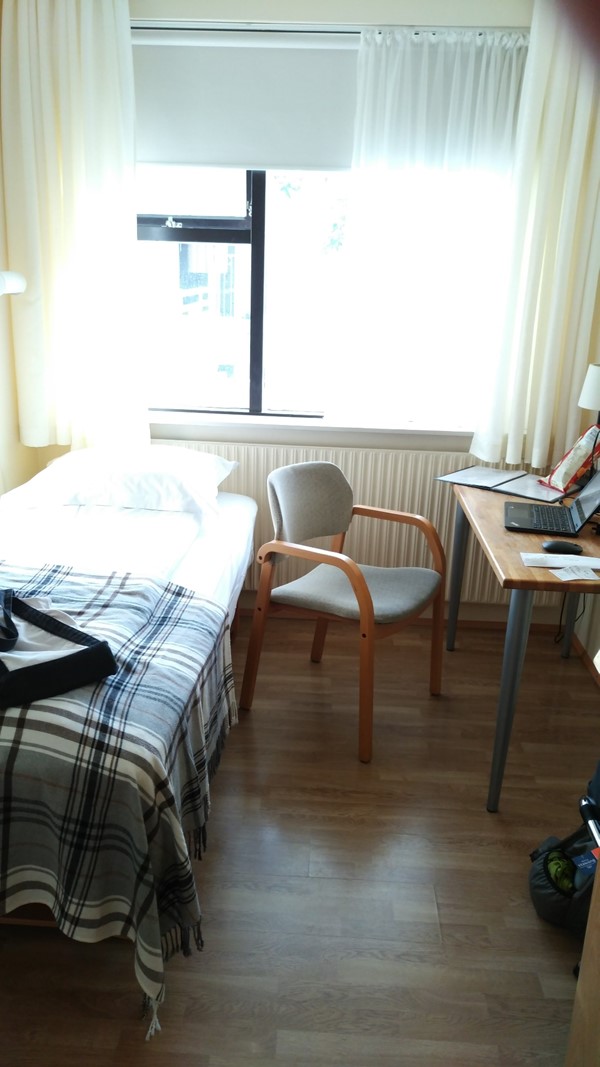 On the upside, right outside my door is the communal kitchen for the floor:
This is what almost $200 a night gets you in the middle of the city.
That meant no money to go out to eat, so I popped around the corner to the mini-mart for a little "heat and serve" dinner: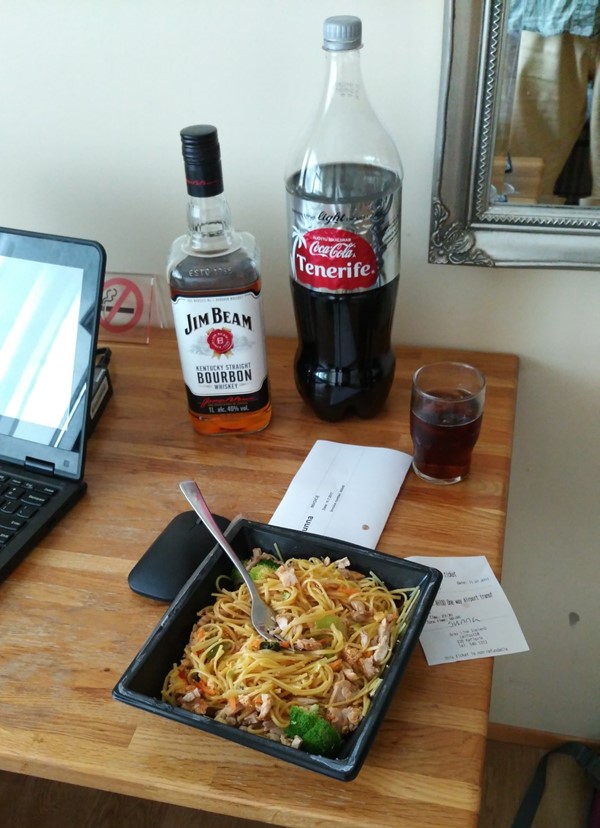 To go with my duty free and diet.
At least, unlike my visit last week to Iceland, I had a desk to use!
Tomorrow I'll do a little exploring….
[? ? ?]