I did a little exploring after I got checked in since the sun was out, so, this is the church just steps away from the hotel: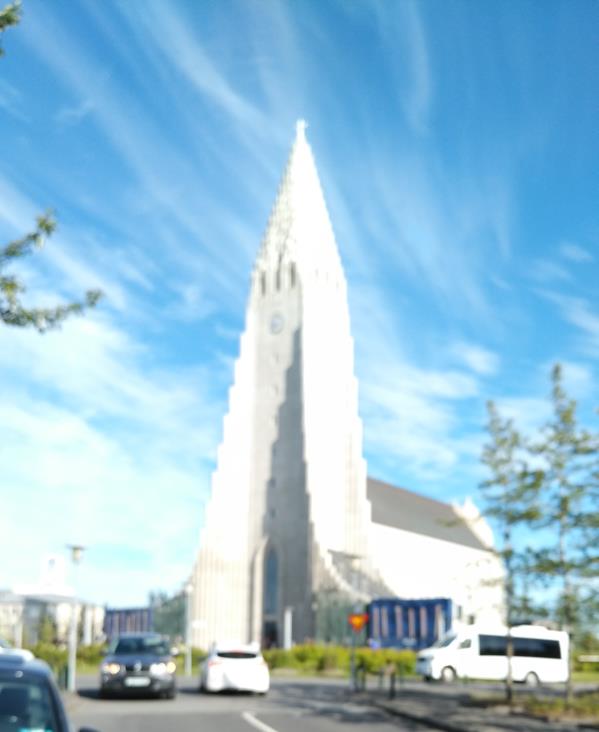 Love the stringy clouds behind it. Just a couple of shots exploring the city…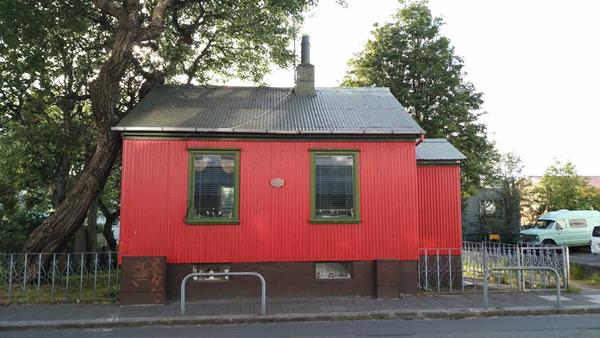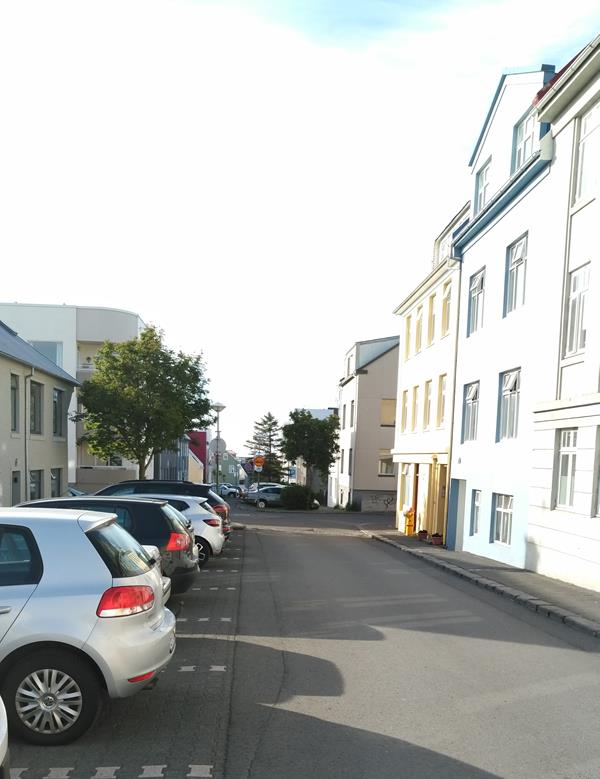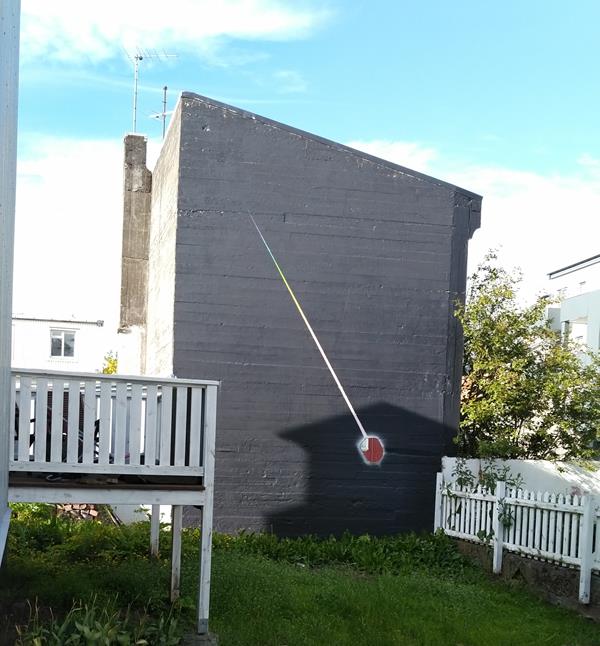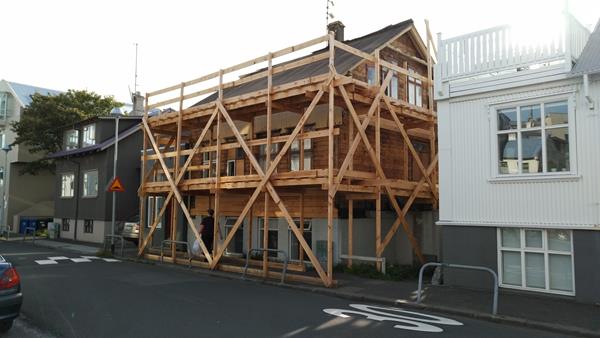 And then I got an email from my buddy JoeLin – it is his last night in town, dad's in bed, he has a car. "Come for duty-free drinks!" And he did: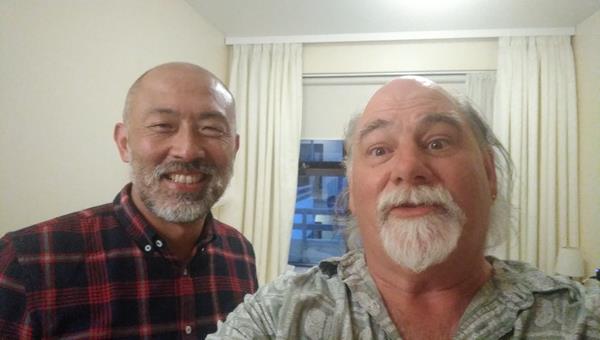 Much cheaper to hang out in the hotel chatting and drinking. Had we gone out for drinks, beers are $10 and cocktails $20, and they only have four liquor stores in the entire city.
Of course, it also meant I was up really late as well.
I got up for breakfast, and since it was raining (what a difference a day makes), I went back to bed. By the time I got up, it was down to an annoying drizzle.
Here is the church today: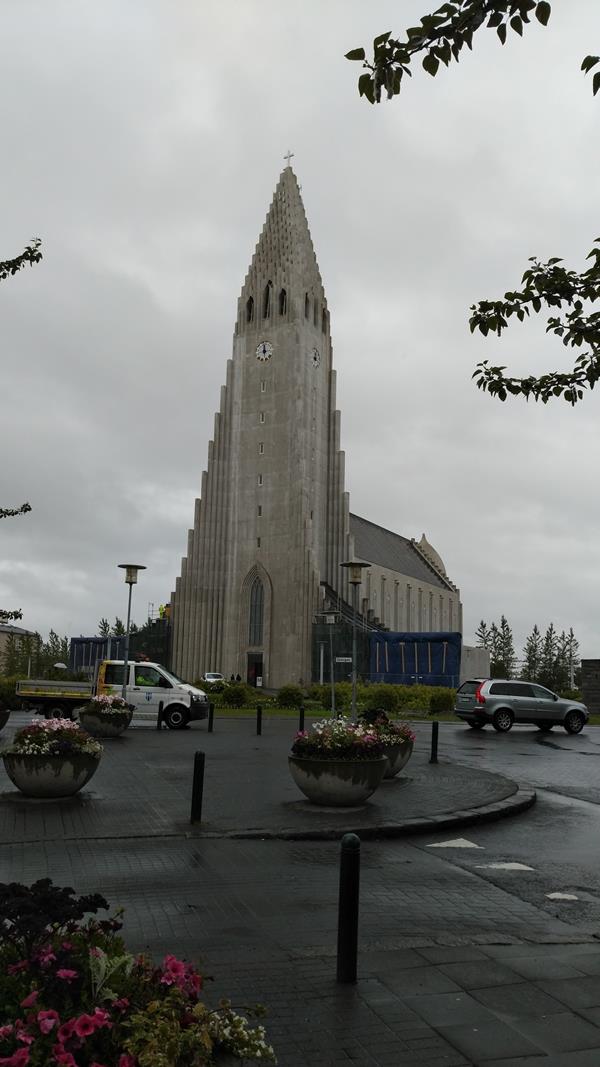 My goal today was to find the hot dog stand that Bill Clinton made famous (and recommended by JoeLin) and to grab stuff for dinner.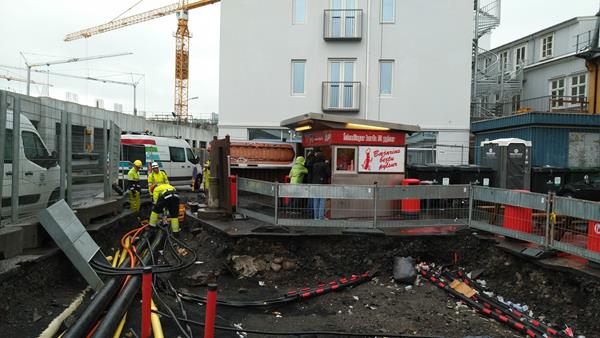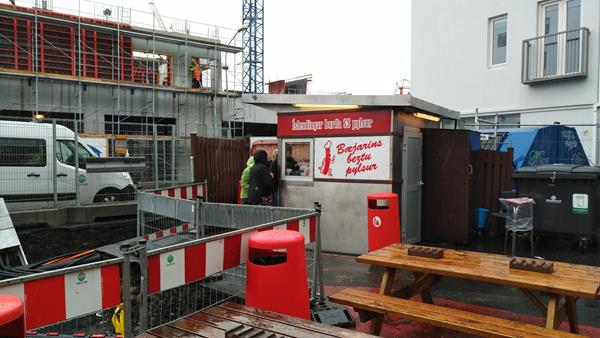 In retrospect, maybe I should have ordered two – but I was off to the Bonus Discount Food store for dinner supplies: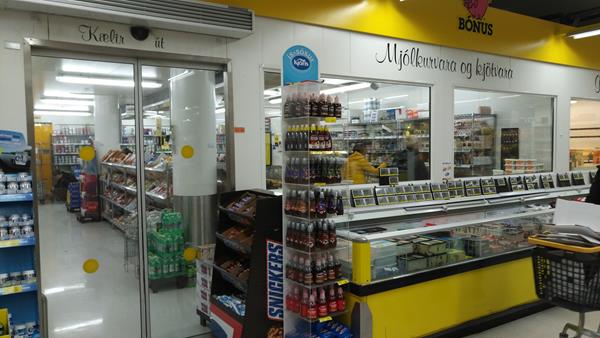 Got some more city shots on the way back to the hotel…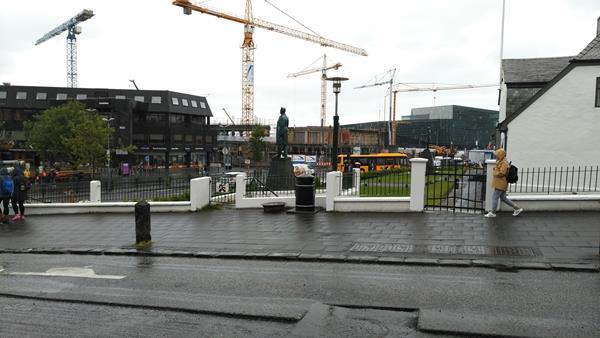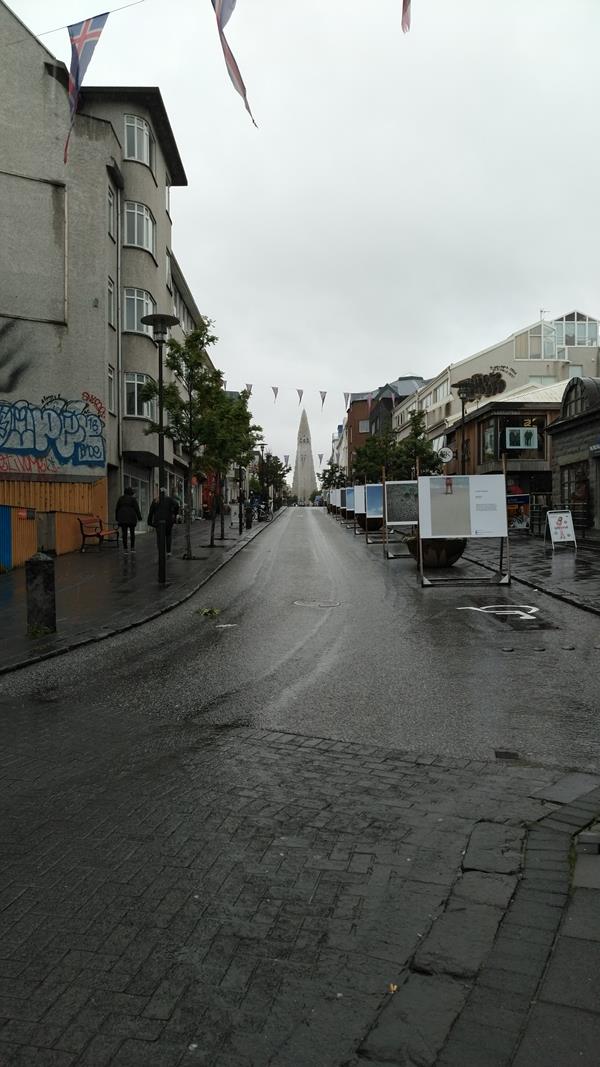 Yes, they are everywhere and I saw a lot of locals making purchases…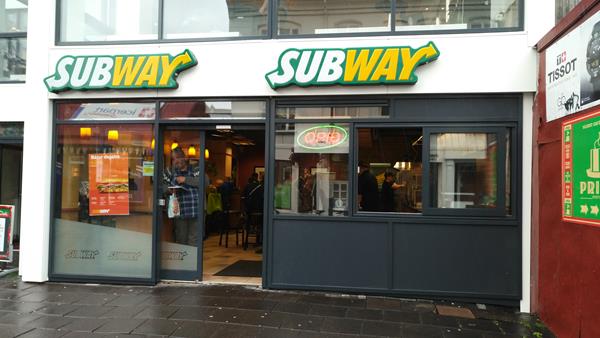 Which brings us to the topic of food, and how bloody expensive it is to eat out in Reykjavik. Here are a couple of menus. If it says 1,000 Icelandic Kroners, just knock the last two zeros off for a USD price.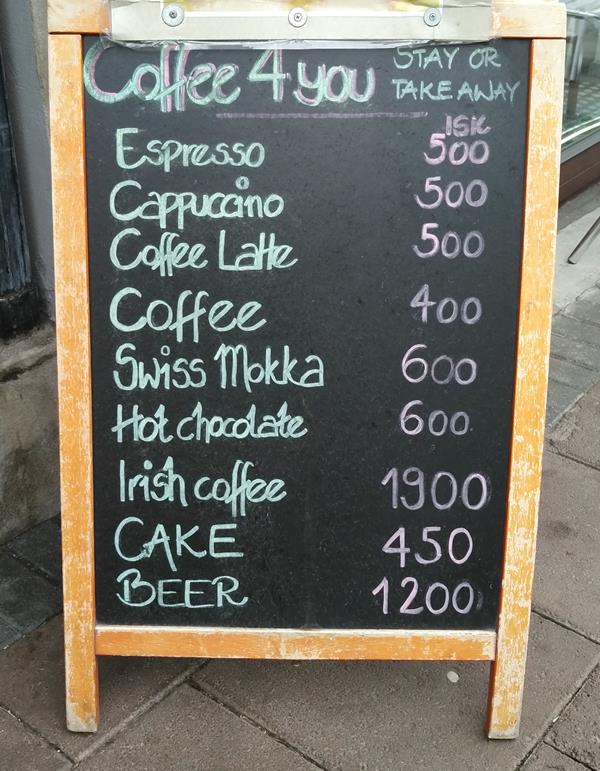 Yep, $12 beers, $19 for Irish Coffee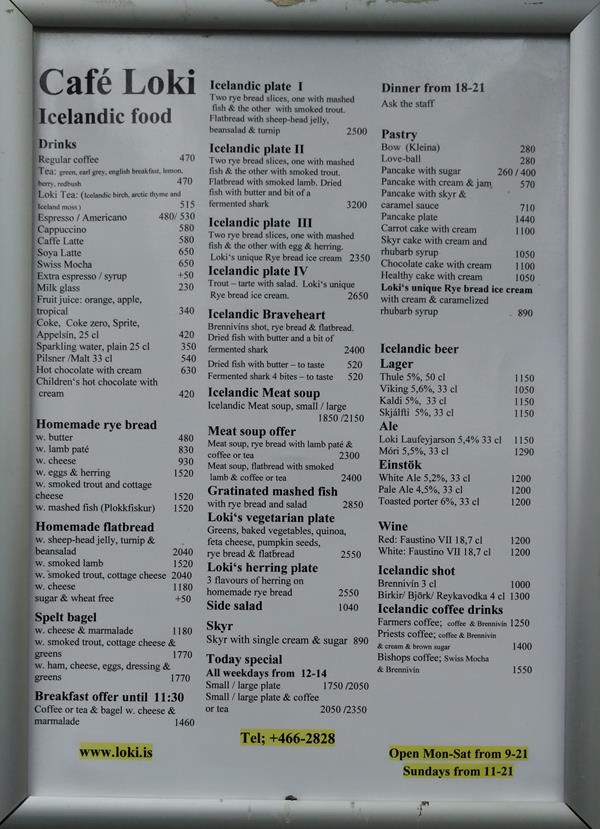 Hence, why this is my dinner tonight: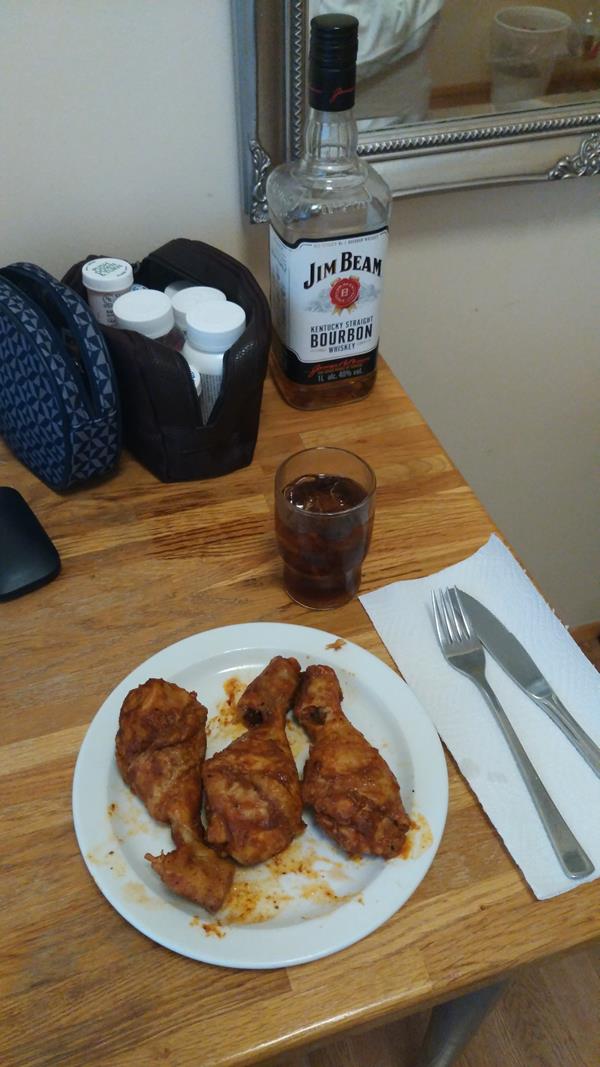 I think I pointed out in previous posts that it stays light really late in Iceland…and that means even churches stay open into the evening (until 9:30pm) which meant I got to stick my head inside the one near the hotel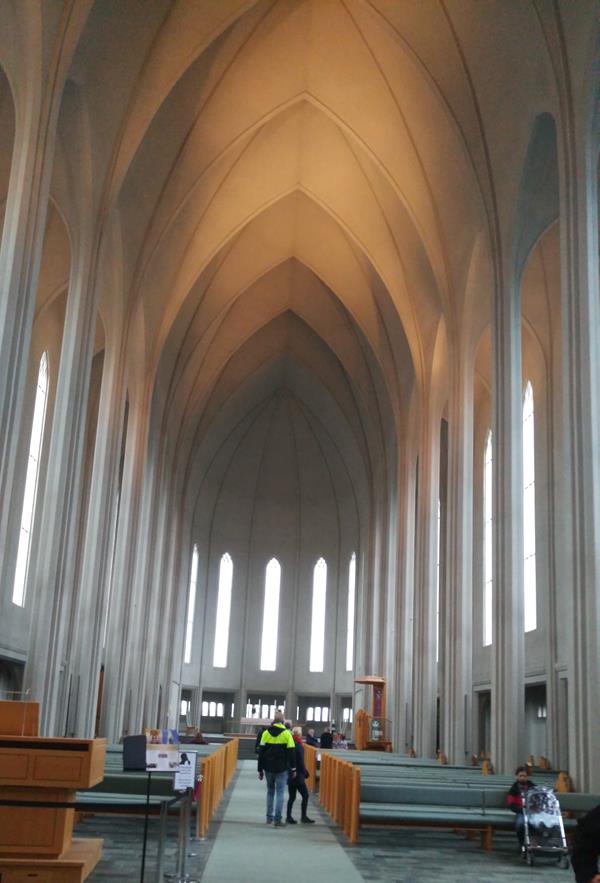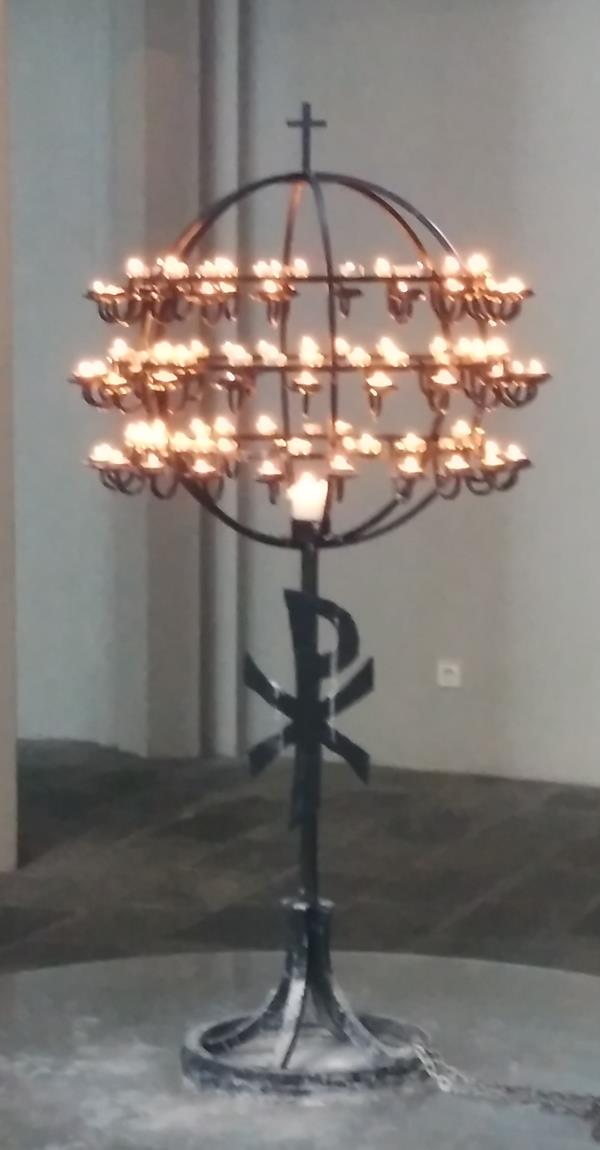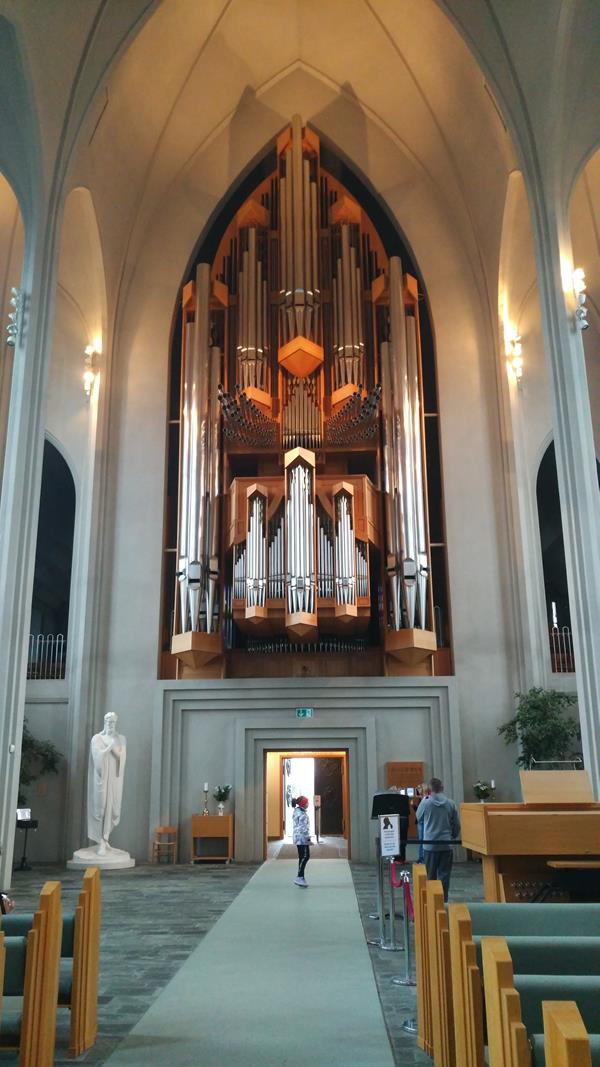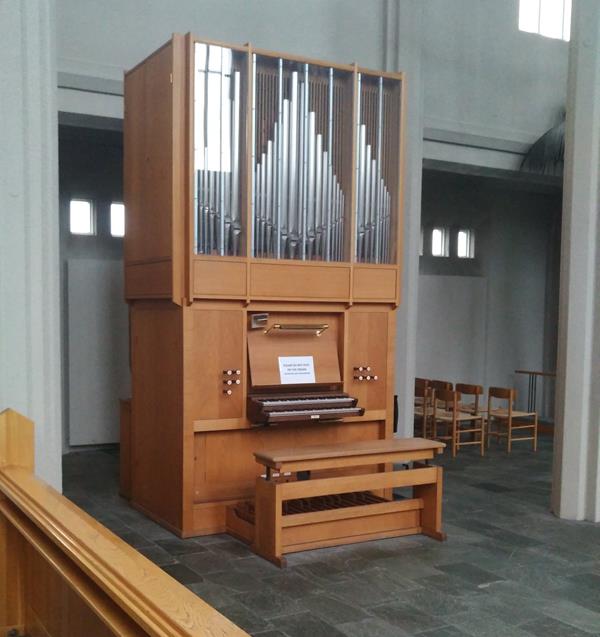 Sadly, tomorrow at noon they are having an organ recital – but that's when I need to be at the airport.
Bye, bye, Iceland.
[221.2]