Shuttle showed up a few minutes early, but it was still an hour + to the airport. Smooth check-in, duty free, currency exchange – leaving with $130+ dollars in my wallet from cashing in Icelandic and Danish Kroners.
Lots of Iceland-made booze in the duty free: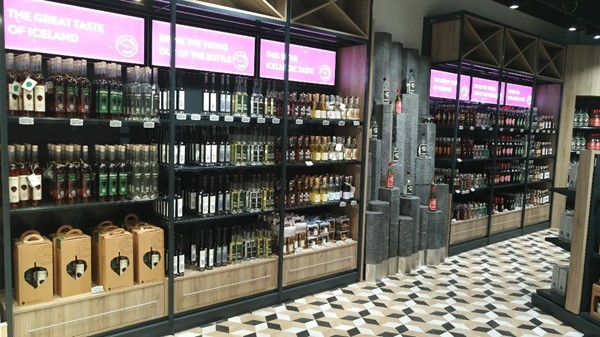 And a last Iceland Hotdog should I need it: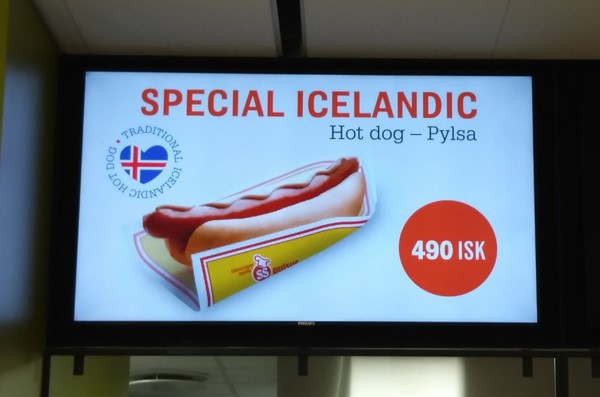 Before you know it, I'm back in the lounge…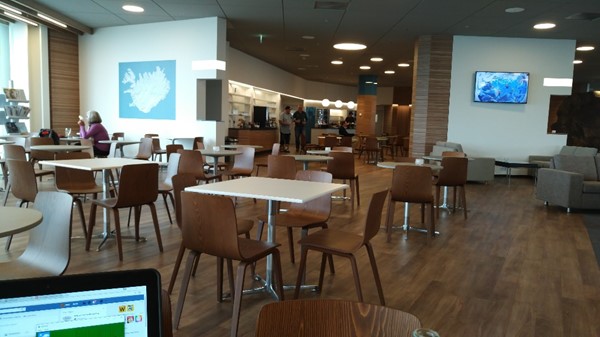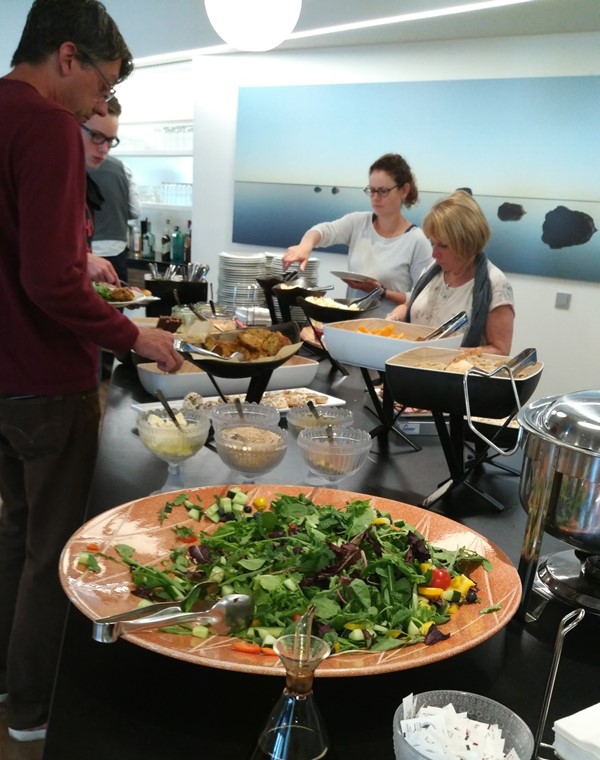 Eating a couple of rounds of food….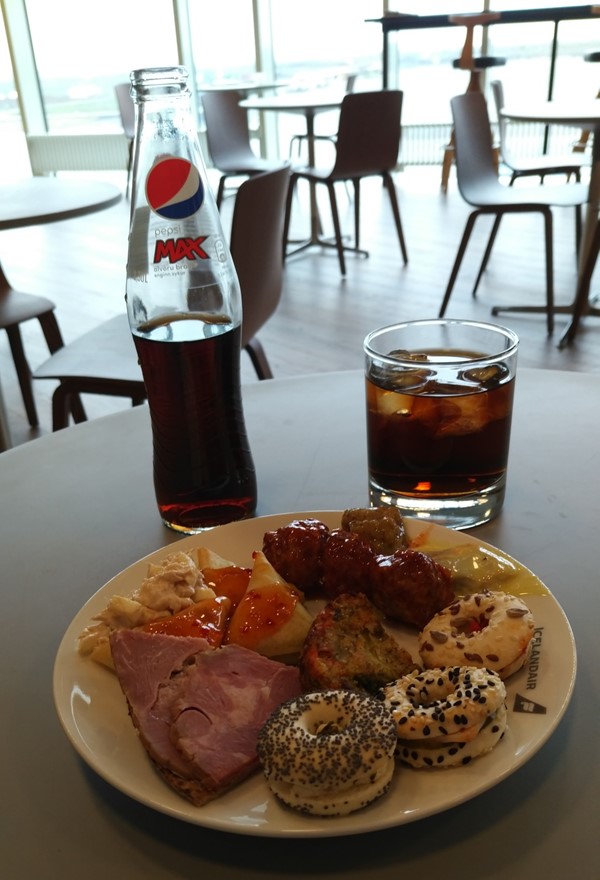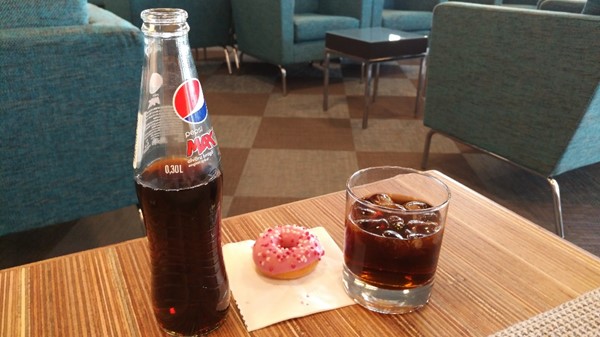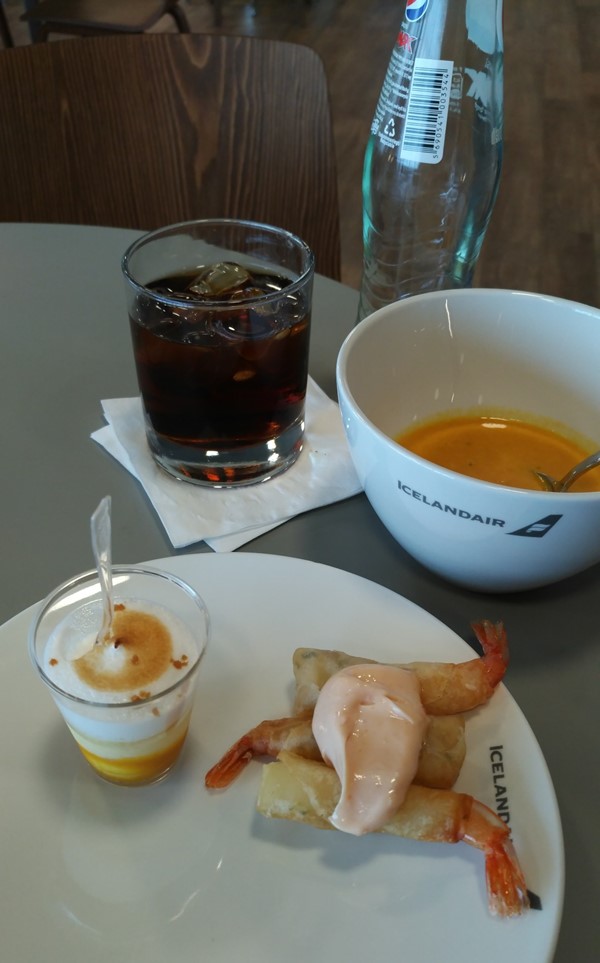 I anyone wondered about WOW, the OTHER Icelandic airline, they are definitely BIG here: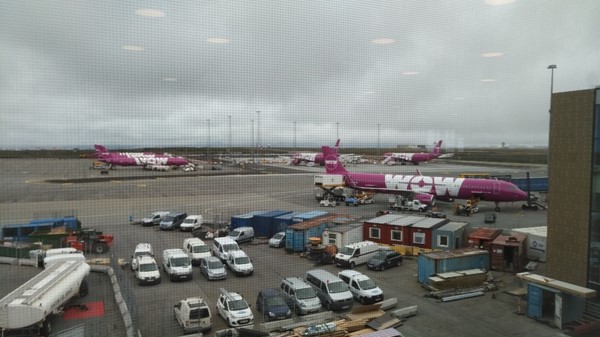 Boarded and moved to a window seat before we took off – more room to spread out on the empty seat next to me…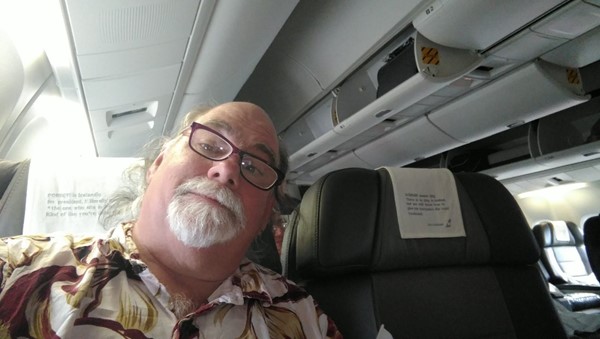 This would be the weather we are taxiing through….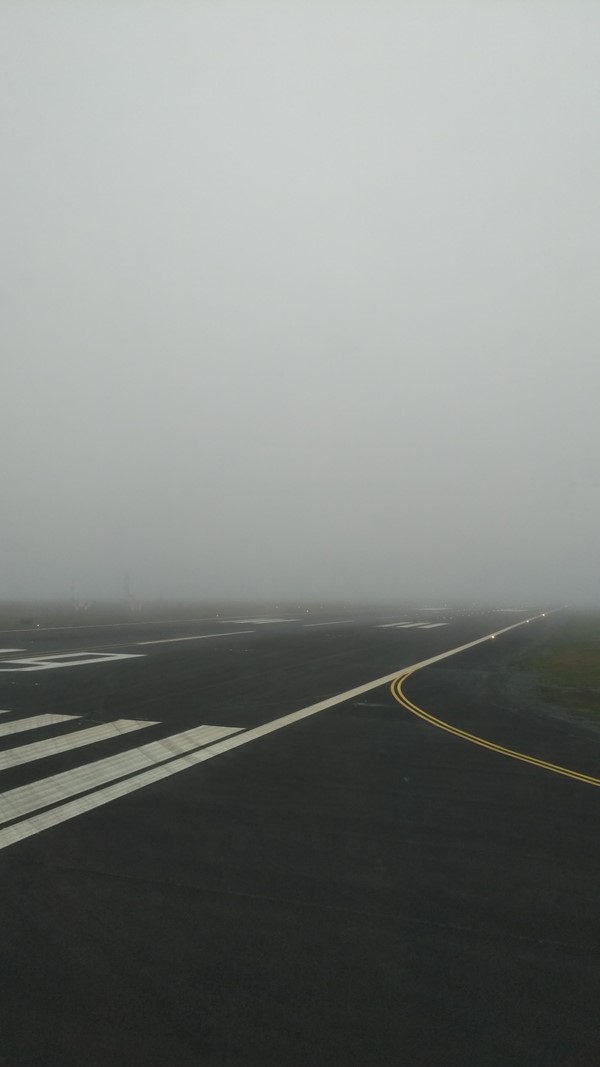 I left the above uncropped to really get the feel for it.
Once in the air, the food starts rolling in….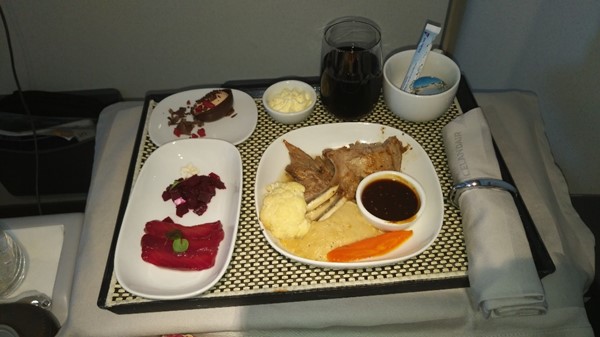 That's lamb shank on the bottom, rack of lamb on the top. Life is hard up front.
SADLY – I have NO photos from my time in Minneapolis, which is too bad, because it included a ride from the airport, a lovely home meal with old friends, drinking, cigars, and a nap before heading back to the airport. It was too short a visit. 7pm on the curb to 5:30am back to the curb.
Hungover, I report back to the airport and a crazy security situation – thank goodness for TSApre, but even that was convoluted: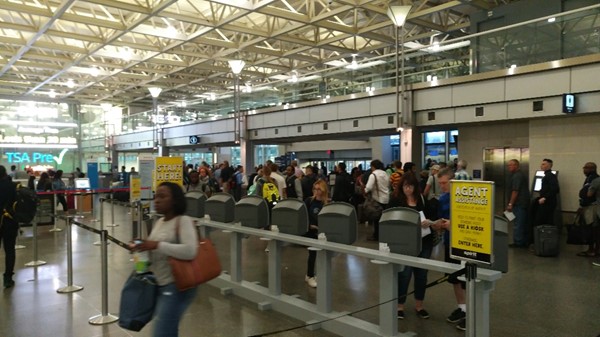 No lounge here – well, there was a United Club, which I have a pass (or two) for, but wasn't there early enough to make it worth using one. Instead, I opted for a quick donut to tide me over until the flight.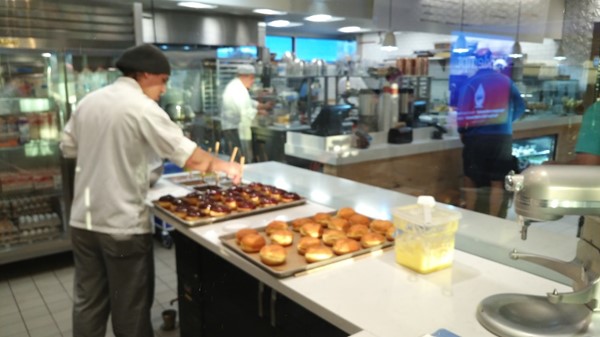 Lots of good looking restaurants at the airport: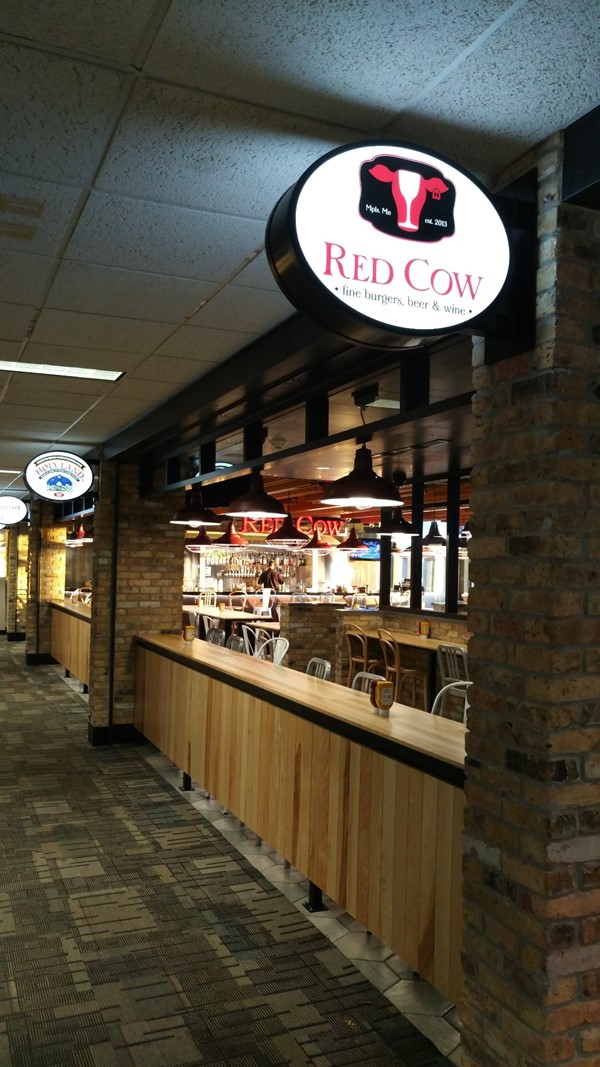 But, it is definitely EARLY in the morning…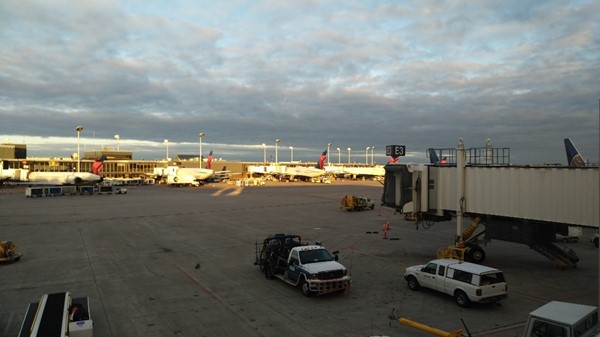 Back on Alaska Airlines, I'm back in my favorite seat (1C), and enjoying a nice breakfast meal: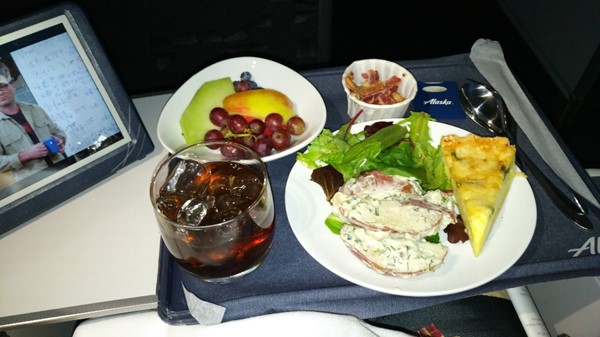 And by 10:30 in the morning, I'm in one of my favorite places….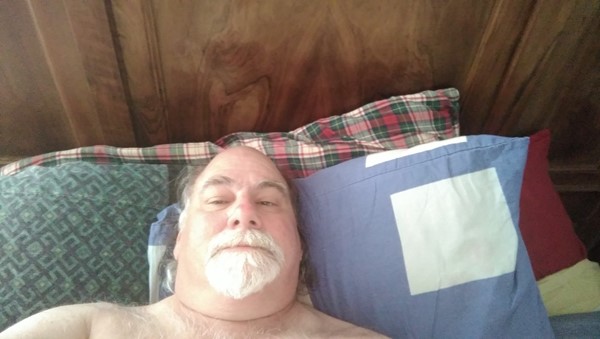 I had a nice long nap, for tomorrow I work.
[222.0]