Once again, I'm out of bed before I'd like. The hazards of planning a trip with multiple sites to visit each day.
Rache went for his usual morning saunter, and then had the leftover ribs from last night. I stayed in bed and then had my ribs and mac cheese. Pretty good breakfast. The Microtel advertised a continental breakfast, but, they too, had a vat of gravy – sadly, not enough biscuits to go around.
First stop today is the Buffalo Trace Distillery which produces more bourbon than anyone else, under about thirty brands. Pappy Van Winkel, Buffalo Trace, Sazerac are a few – think they have Blanton and Weller as well. If you click on the link it will take you to a list of their brands. This place is HUGE: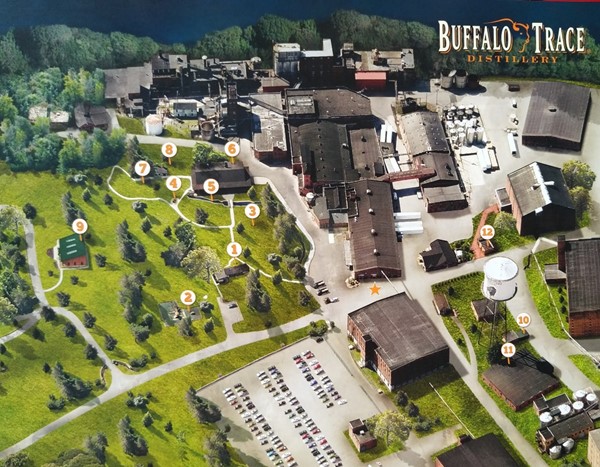 And they let you wander around before/after the tour (which is FREE!).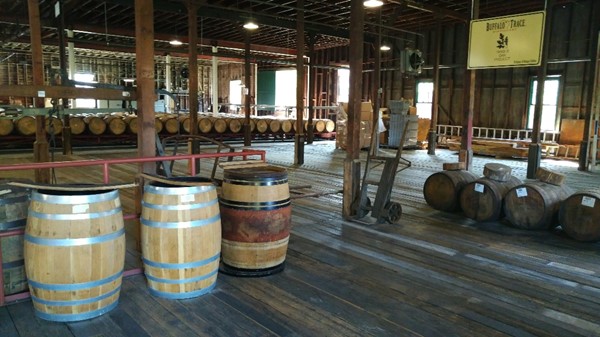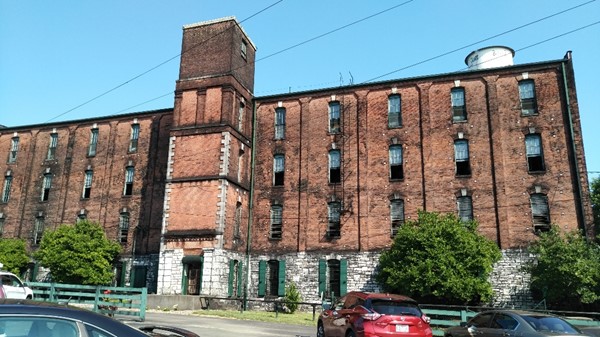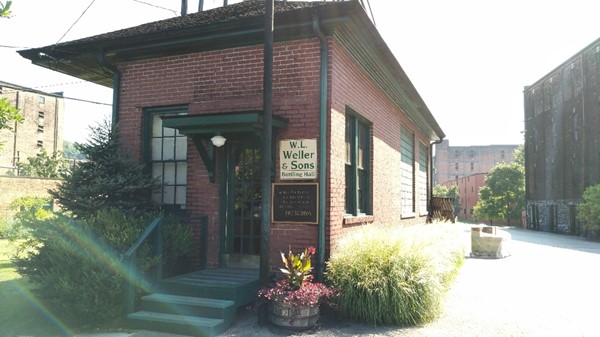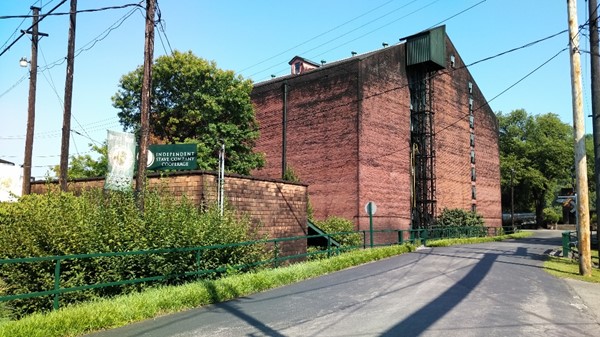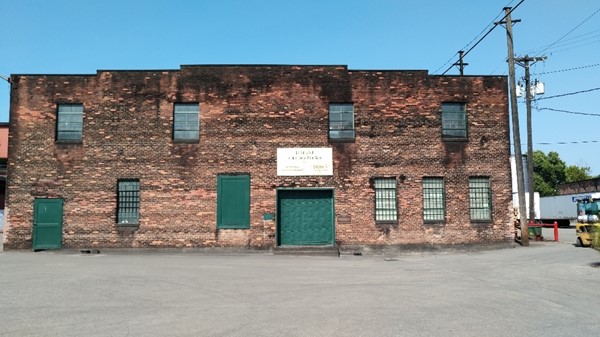 As usual, tours are on-the-hour, and we show up 45 minutes before – just long enough to have missed a tour. At least we got to wander.
Our tour guide is a retired Boeing employee from Cle Elum – he was amused that a couple of Washingtonians were on the tour: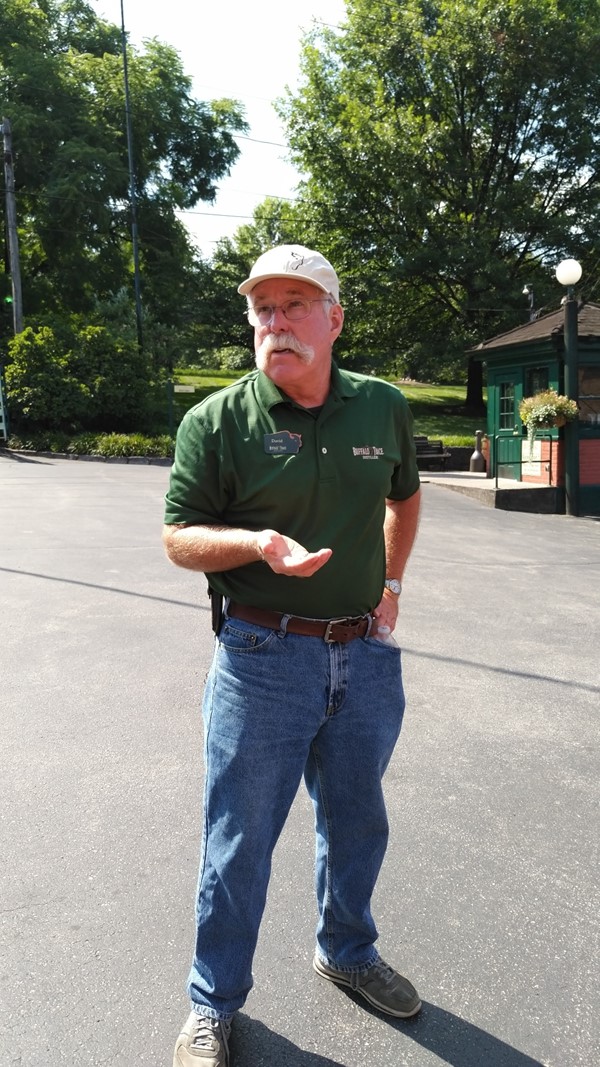 Off we go to one of the aging warehouses. Unlike Maker's Mark (and many other distilleries), Buffalo Trace doesn't rotate its barrels from the bottom to the top – they just use whiskies from various levels in various brands.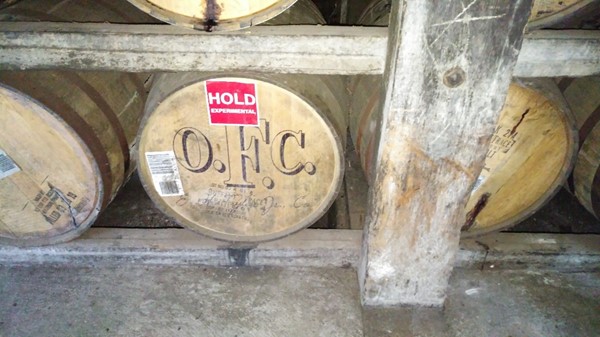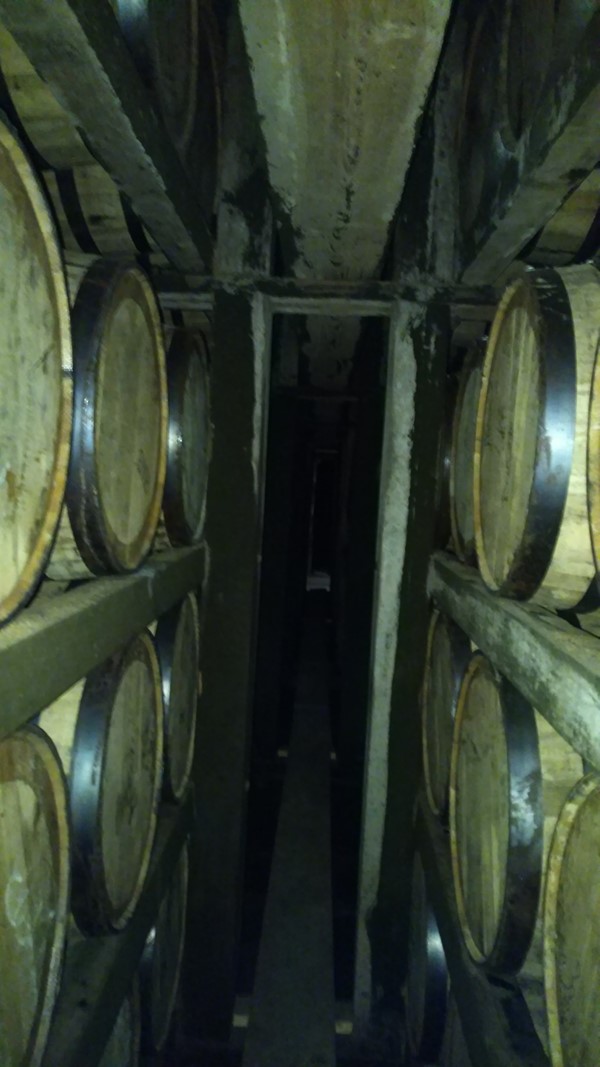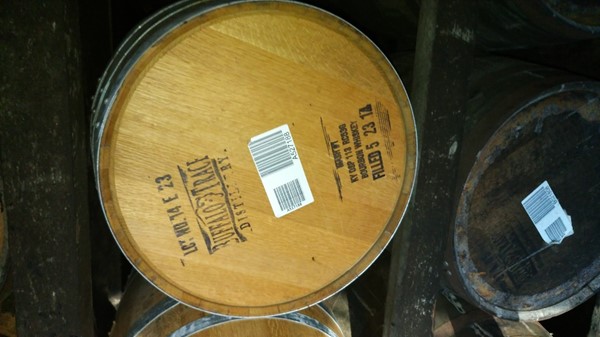 Next up was the building that they hand bottle all the Blanton's Whiskey: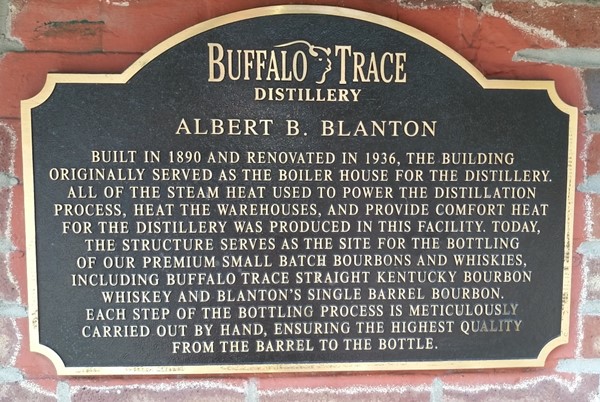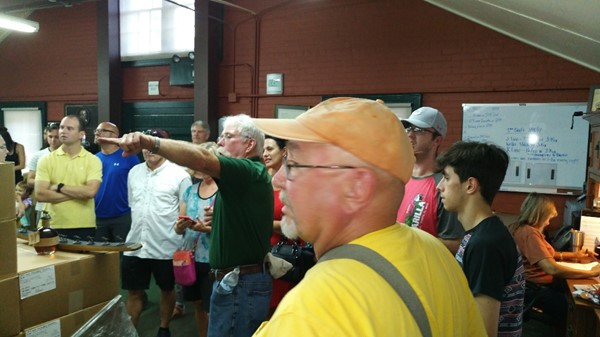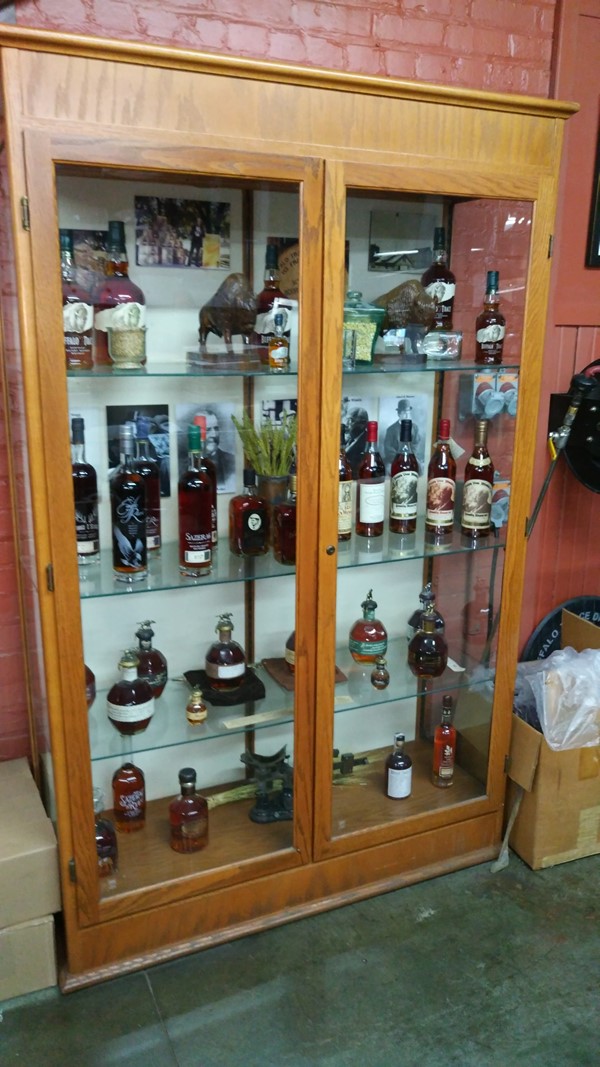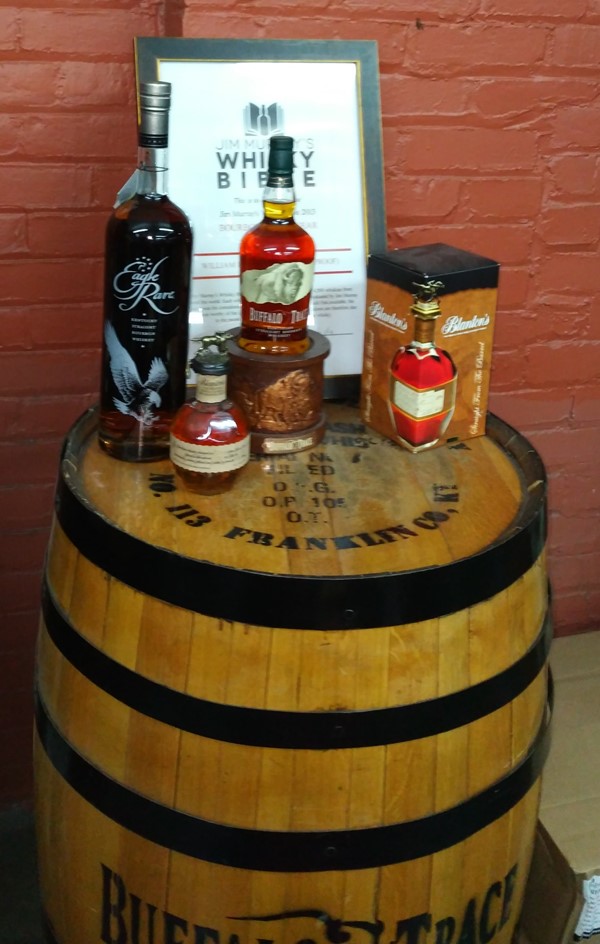 Everything is done by hand; filling, labeling, wax sealing, bagging, and boxing.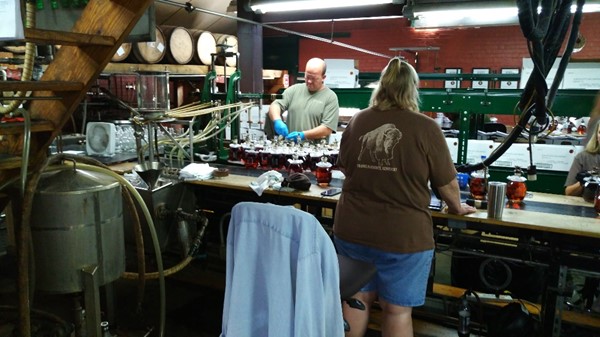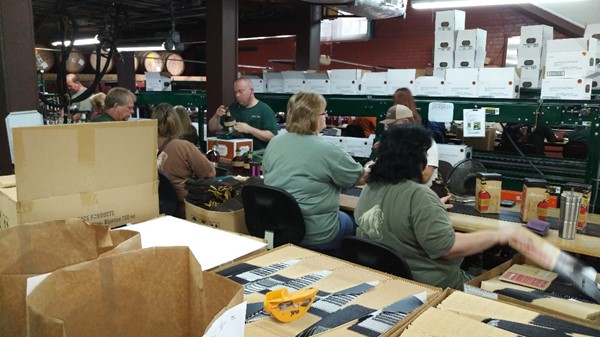 But, what we are really waiting for it the tasting at the end of the tour. We had two choices between four samples. I ignored the vodka and the white dog (unaged whiskey) and went straight to the Buffalo Trace and the Eagle Rare.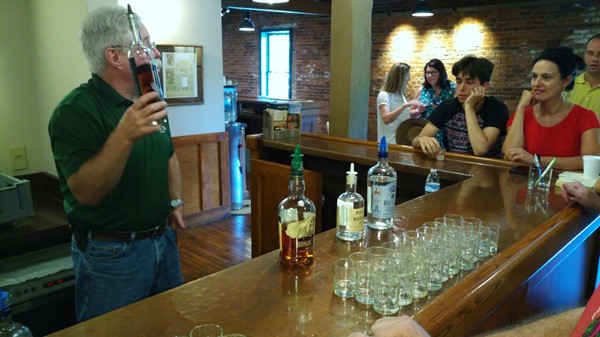 The poor kid at the end of the bar was Italian, and didn't turn 21 until next month – he got root beer, which they also make. Like I said, I went for the whiskey!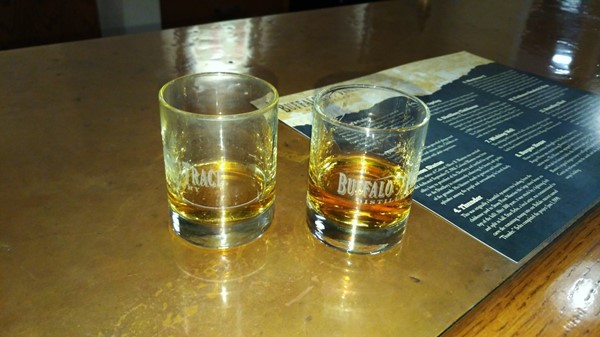 It even came with "dessert" which was a Bourbon Crème, that had it not been free, I wouldn't have tried – but it was good – especially with the bourbon laced candy they were handing out. Unlike Bailey's, it's real cream and needs to be refrigerated after opening.
Sadly, they wouldn't let me into this room with their most expensive products: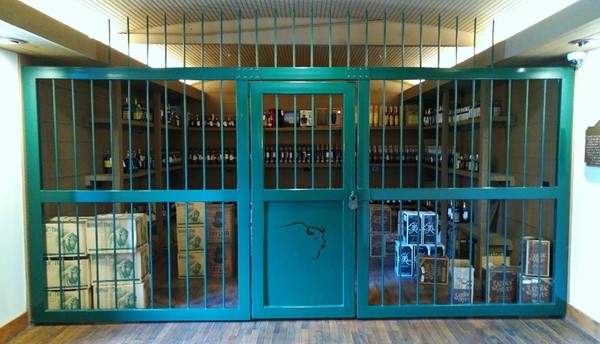 We needed a little lunch snack, and since it was National Hot Dog Day, we swung through a Sonic Drive-In since they were doing dollar dogs. Sorry – no pictures of us chowing down on cheap dogs.
After Buffalo Trace we were off to Woodford Reserve. Rache and I had been drinking Woodford Reserve on the flight out and I wanted to show him the distillery, but more important, the drive to get there which is through gorgeous horse country.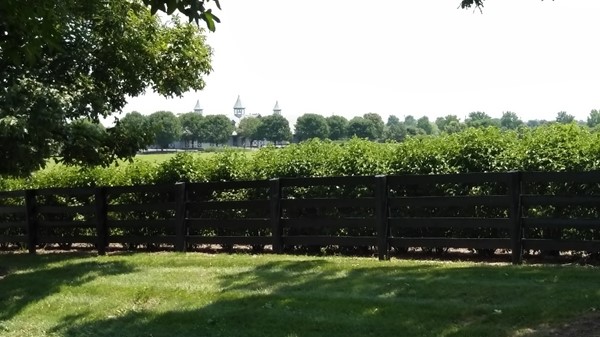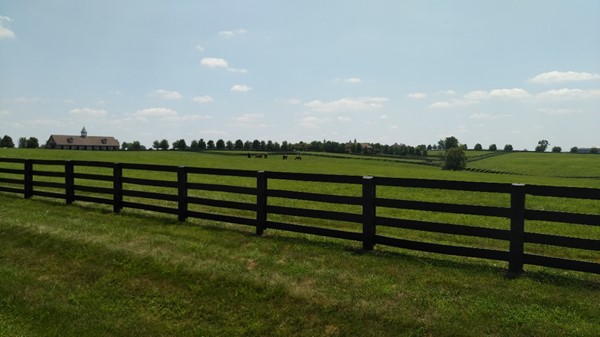 Yep, those are million-dollar HORSE BARNS; heated floors, the works.
We got to Woodford – of course, 15 after the hour. We opted to not take the $14.00 tour (or $8.00 for just the tasting), took a couple of pictures, browed the gift shop and left. These will give you an idea of the place: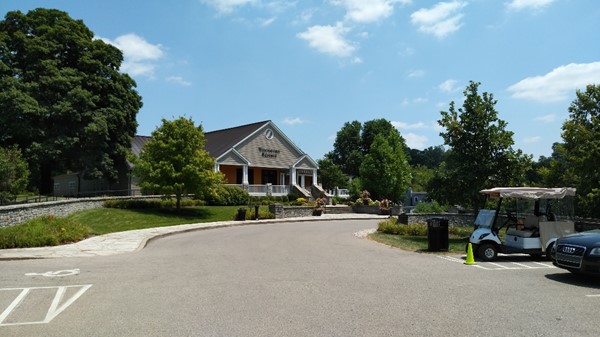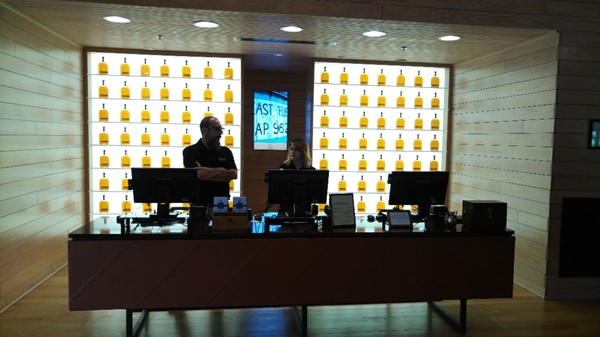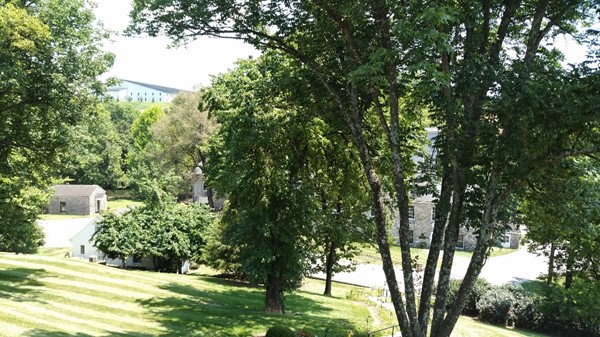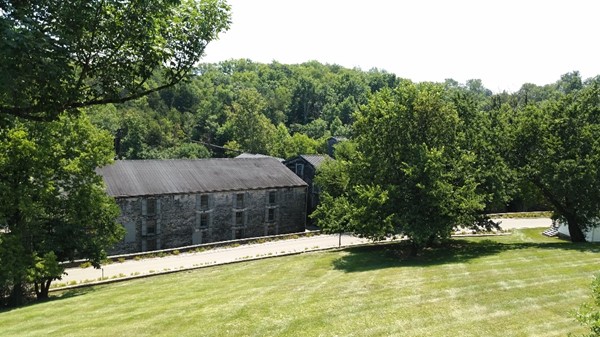 And one of the barrel-aging houses nearby: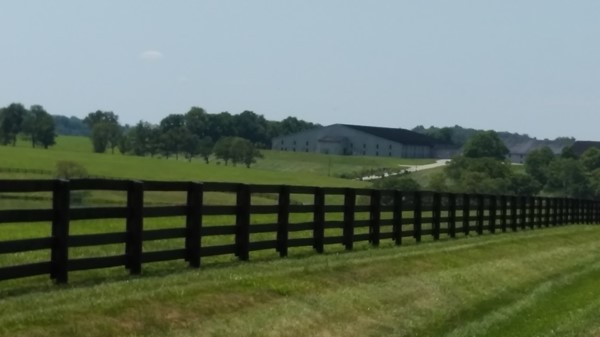 Next up was a cocktail visit with Barb – my travel agent for Princess Cruises. Out of kindness (and laziness), no photos of her "new to her" home since it's in the middle of moving in and a kitchen renovation. She has a dog, Petey, cute as heck, that, of course, Rache instantly bonded with.
The is the part of the trip where all my friends come into play – and our next stop is at The Colonels, who last I saw in Santa Fe last November.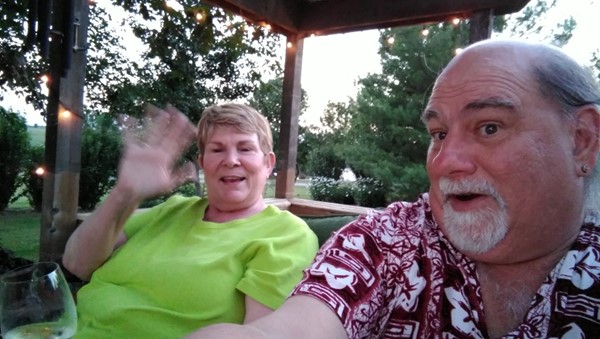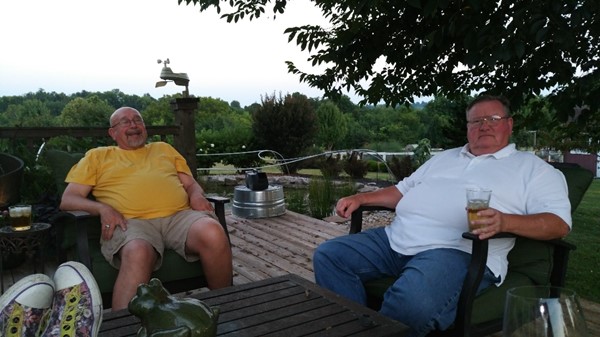 Don't we look all comfy!
No need to haul the luggage upstairs – make the stair climber do it.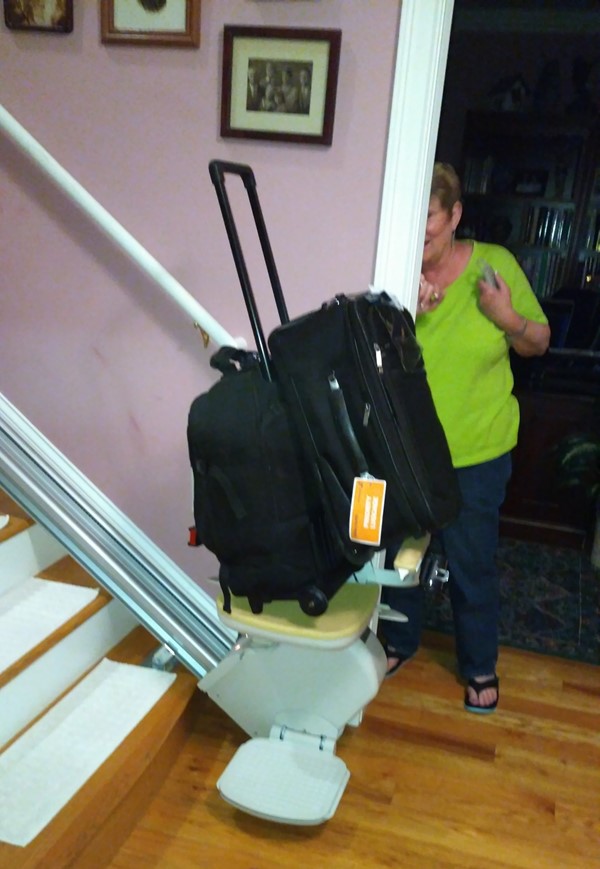 And speaking of comfy – look at our bedroom. Thanks Colonels!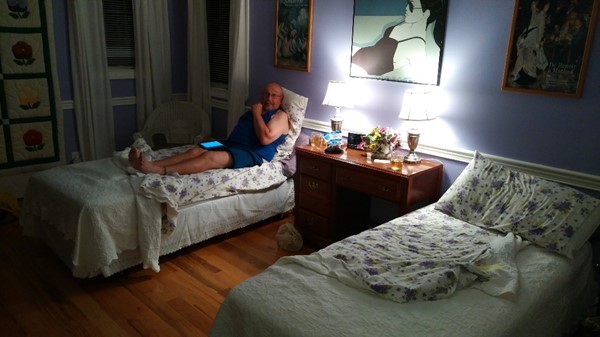 The evening meal was one of southern hospitality — fried pork chops, green beans, fresh black-eyed peas, summer squash, and some stuff I'm forgetting. Needless to say, we slept well.
One more full day of exploring, tomorrow.
[219.2]