Had to get up early today (another reason for sleeping in yesterday). 6am alarm as I wanted to be out of the house by 8am for the long drive from Richmond to Nashville.
Here was our route this week: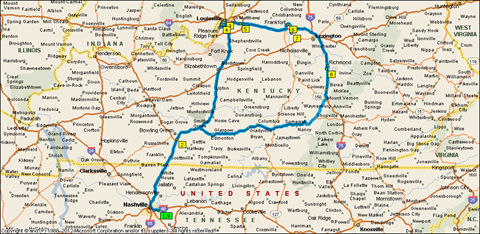 We did a little drive through for our breakfast after a piece of toast with The Colonels but pretty much drove straight though. I looked at the mileage on the rental car receipt —666 miles. Guess that makes it the Devil's Handiwork.
Got checked in a walked over to a different terminal to get us into The Admirals Club so we could eat and drink free food and booze. Pretty comfortable: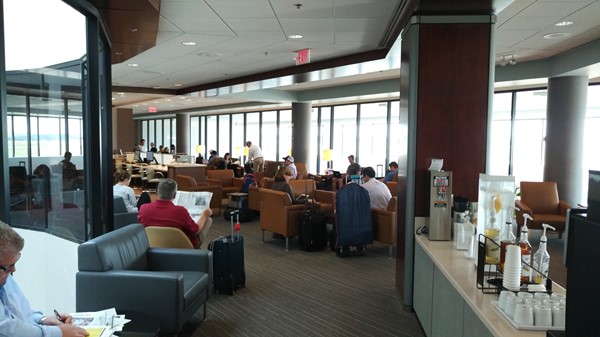 Badly lit picture, sadly.
The return flight was less full than our incoming, both Rache and I had the seat next to us open, and being in Premium Class, the booze was flowing.
Makes me glad I didn't drive to the airport. Much safer to grab and Lyft home.
Sadly, Rache has stuff going on in the morning so out the door he goes for his four-hour drive home.
Me, I'll get to sleep in tomorrow as work isn't until 1:30pm.
[? ? ?]