The plan was to just hang out for a couple of days travelling solo – and then it sort of started to become a different trip, with more photo ops…so much for one post for the trip!
Got to the airport WAY early – but it was a free ride. A buddy who is not parked in my front yard is flying to Iceland and Greenland for work, so they paid for the Uber.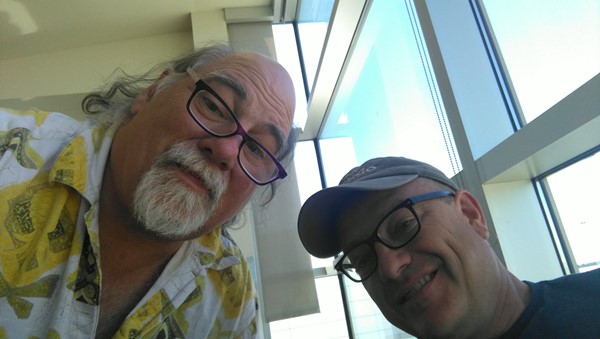 And the Alaska Lounge is now serving Yakima Valley's Travari Rosé Bubbles – no need for me to order bubbles with a splash of cranberry.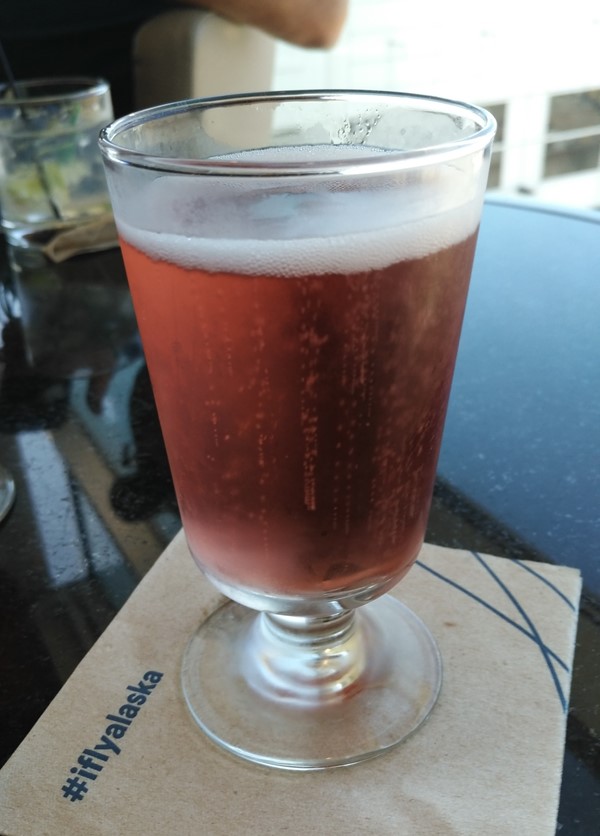 Worked out well for both of us – free ride for me, free access to the lounge for Whitaker.
Here is a shot of the new lounge at the end of the C Concourse, directly above my gate of C9.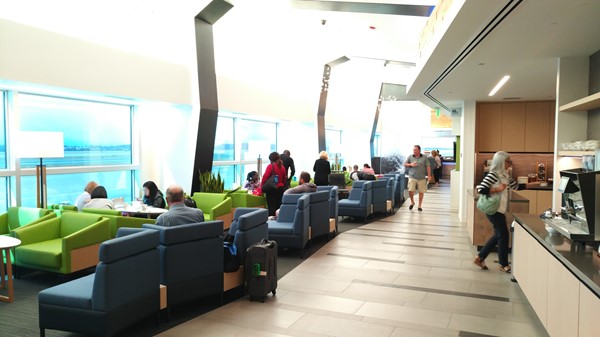 I even had enough time to call T-Mobile and change my plan to their new "Old Far Two-line Plan"….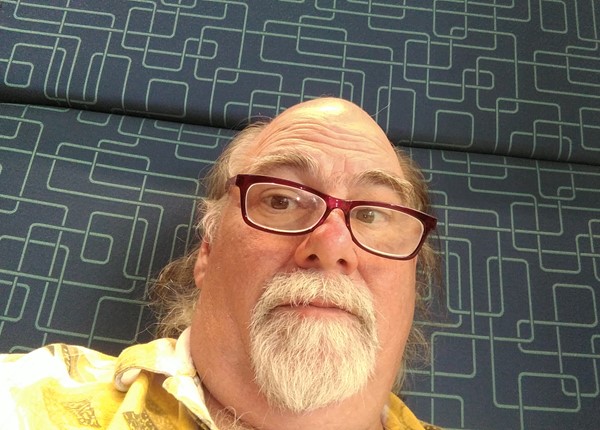 Which has a nice view of the tarmac, even a 747-400 freighter with a livery that reminds me of a Red Bull can.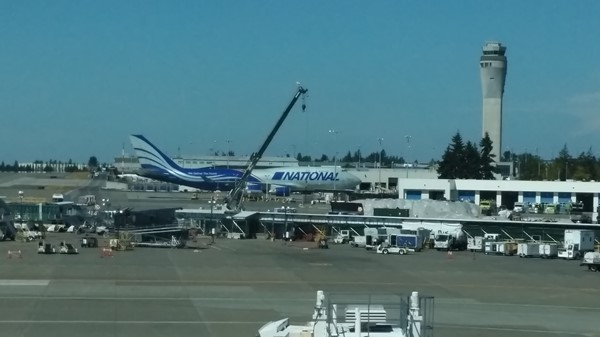 A bit of chaos at the gate – totally full flight, TONS of small children, oddly, no wheelchairs.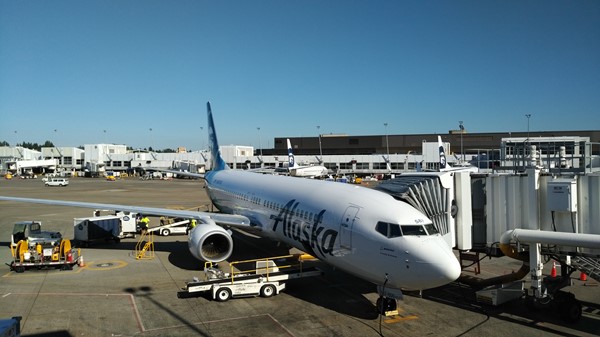 But I'm in seat 1D (but swapped reluctantly to 1F so a family could sit together) and they even gave me Kid's Wings…high quality metal with two pin holders…
As we were queued up to take off, saw one of the Amazon Prime Air 767's takeoff!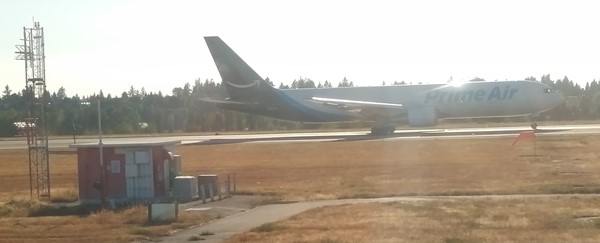 Drinks, then hot nuts, then the salad course (Icelandair, you could learn something from Alaska and their service up front):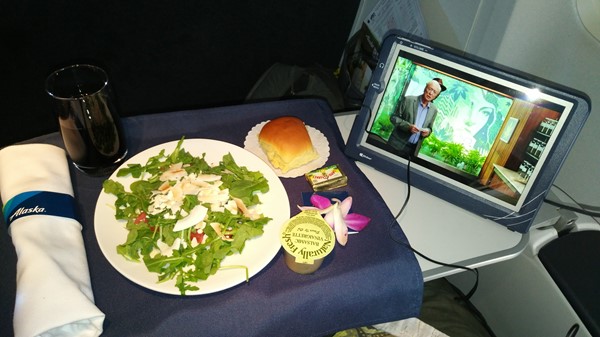 Then the main: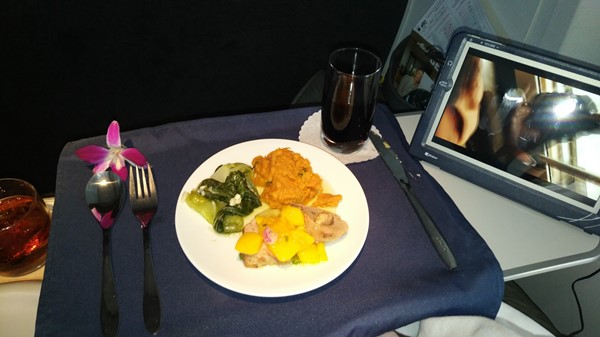 Then dessert: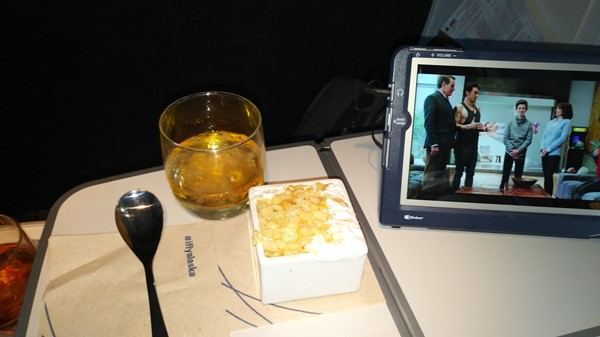 Then a Mai Tai that was mostly vodka (at my request, because the mix they use is WAY too sweet):
Arrived fifteen minutes early, got my luggage, got to Dollar to pick up my Toyota Corolla (or similar mid-size car), only to discover this is what they gave me the keys to!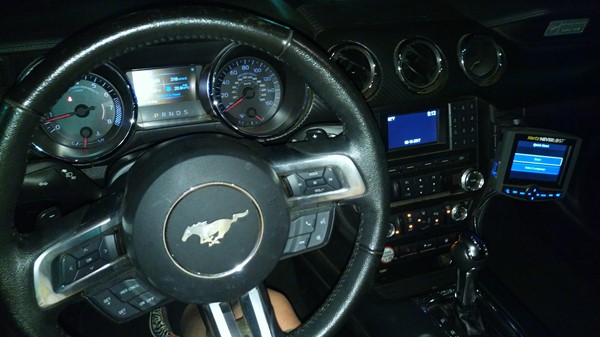 Off to bed, it's been a long day, and I'm settled into the condo for the next four nights.
[221.2]