Another morning of up early – so VERY odd. Well, early for me. Nine.
Another morning of an "odd" breakfast. Today it was Ahi Poké. Yep, raw fish for breakfast.
First stop of the day was Vicki's Fabric in "downtown" Kapaa – well, old-town Kapaa. Got some 50% off fabric: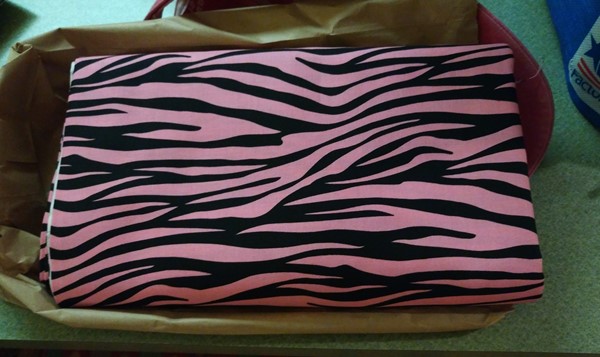 Not what I was expecting, got four yards for less than $20. More than enough for a shirt or whatever. Saw some other Japanese/Hawaiian prints that were interesting, not enough to pull the trigger.
Where I parked to get the fabric store really tells you about the "rental car culture" of the island – it's rag tops and Jeeps – rag top in my case. Mine is in the middle with the top down: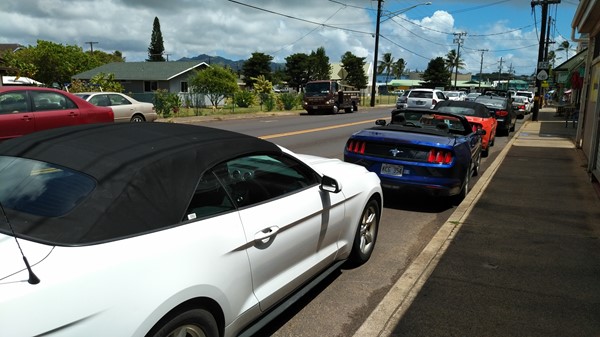 If you notice that cloud to the left – I should have put up the top. I got back to a wet car after 15 minutes of shopping.
Next stop was a little train ride: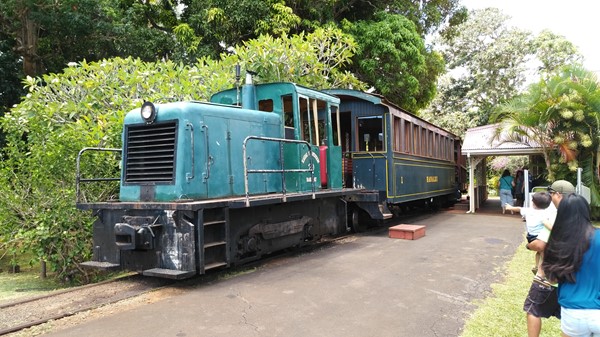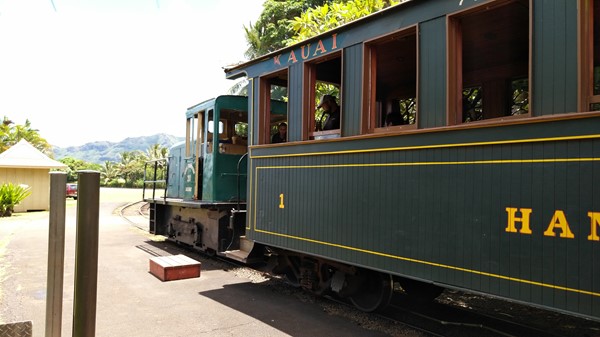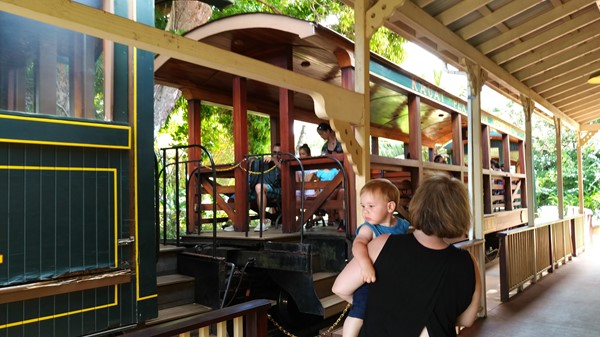 This is the Kilohana Plantation railroad – a narrow gauge track on 108 acres of demonstration fields of various plants.
They actually have three of these small diesel locomotives. The one pulling this train, one in the shed for rehabilitation and this one: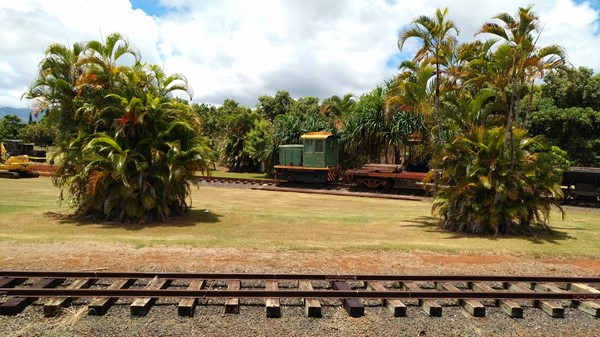 Looks like they need to put same gravel down on those new tracks! Some detail shots: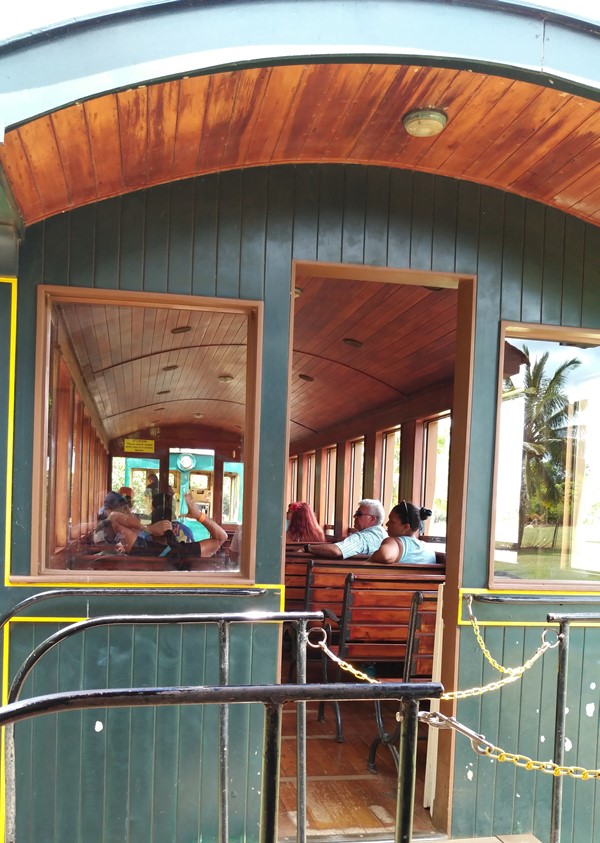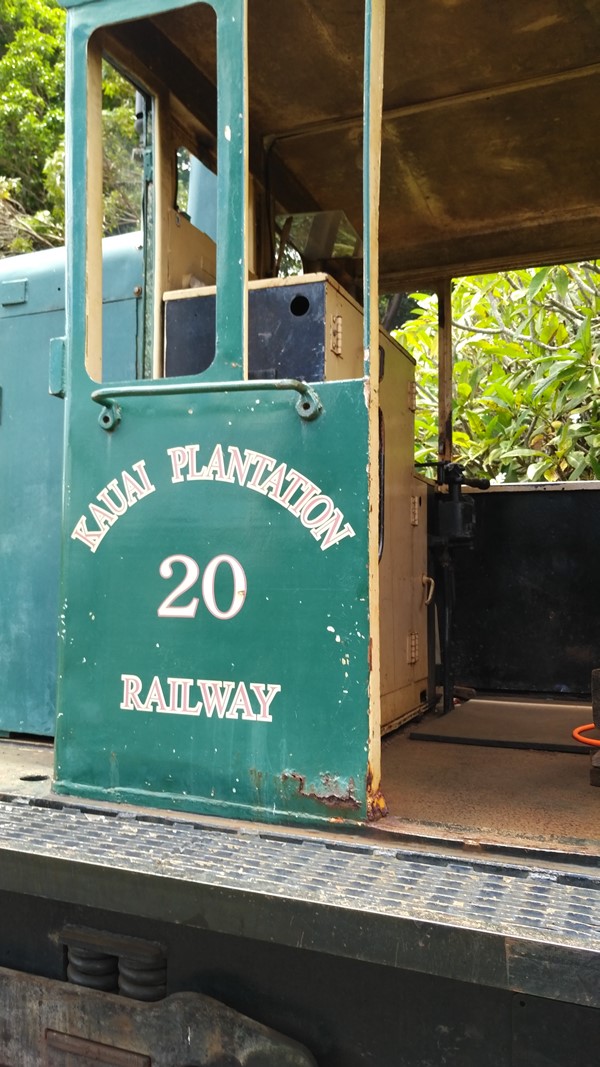 Off we go!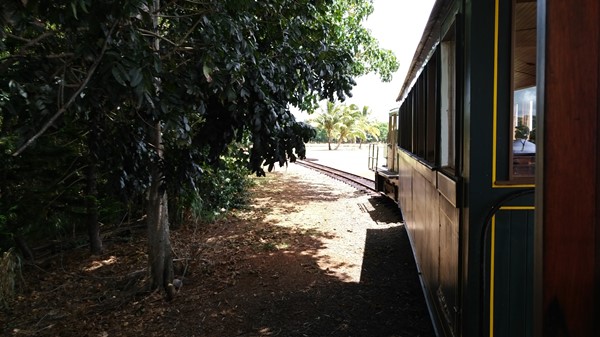 And soon, we get to stop and fed the pigs, asses, cocks, and goats.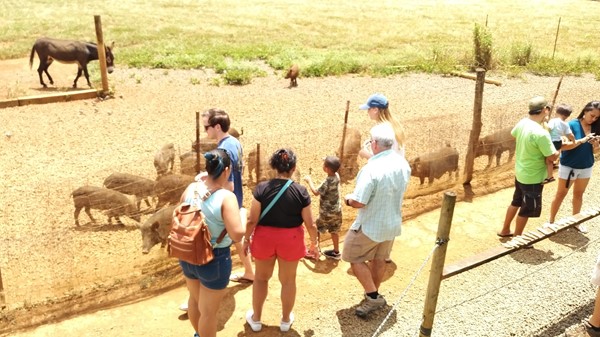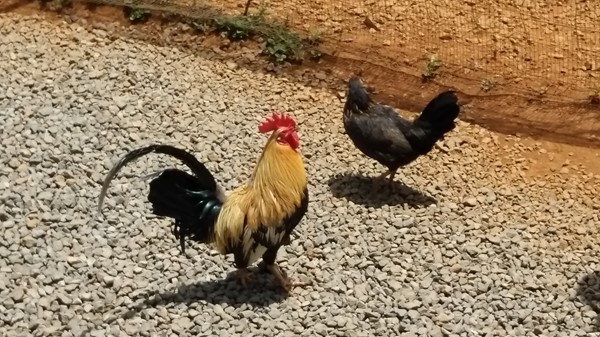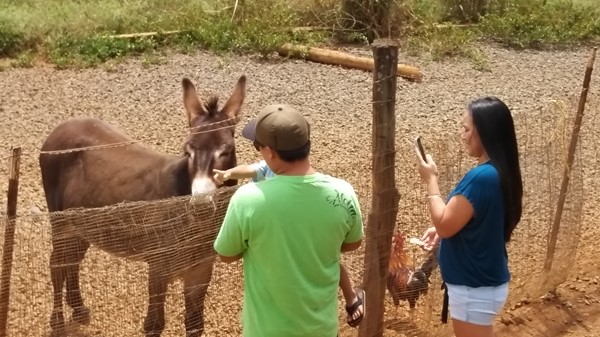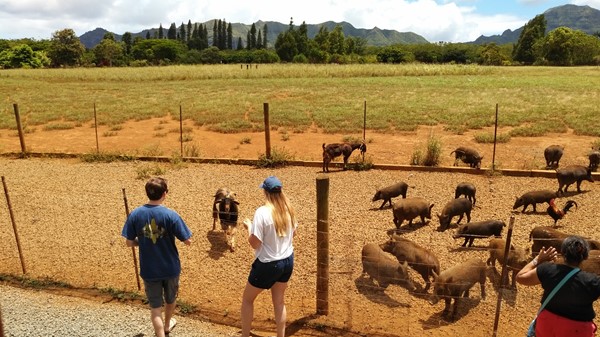 Located on the same grounds is The Koloa Rum Company: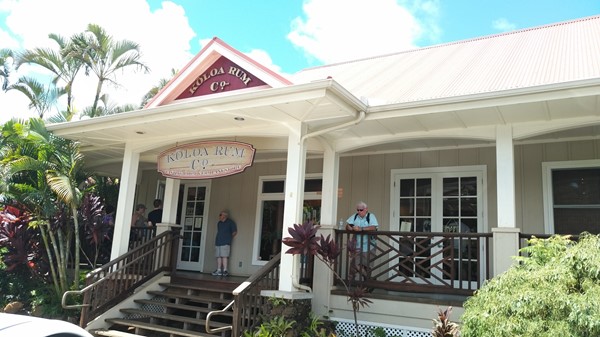 Where I signed up for the 2pm rum tasting, where we mixed our own Mai Tai's: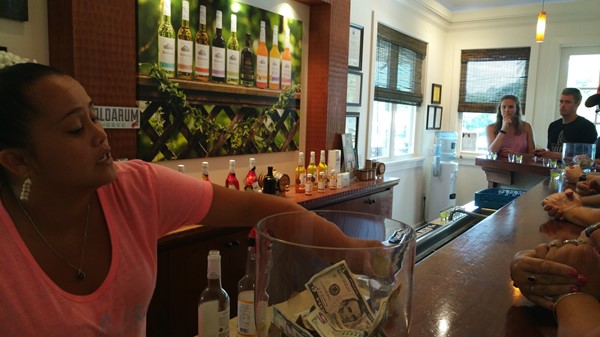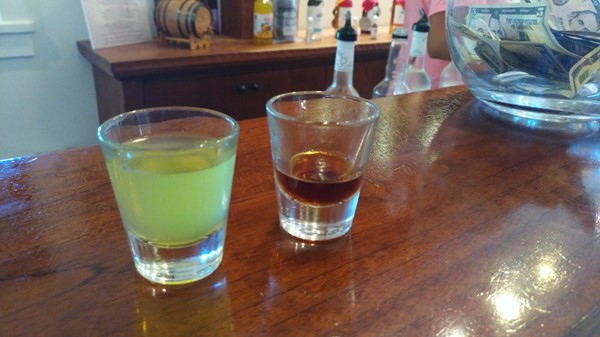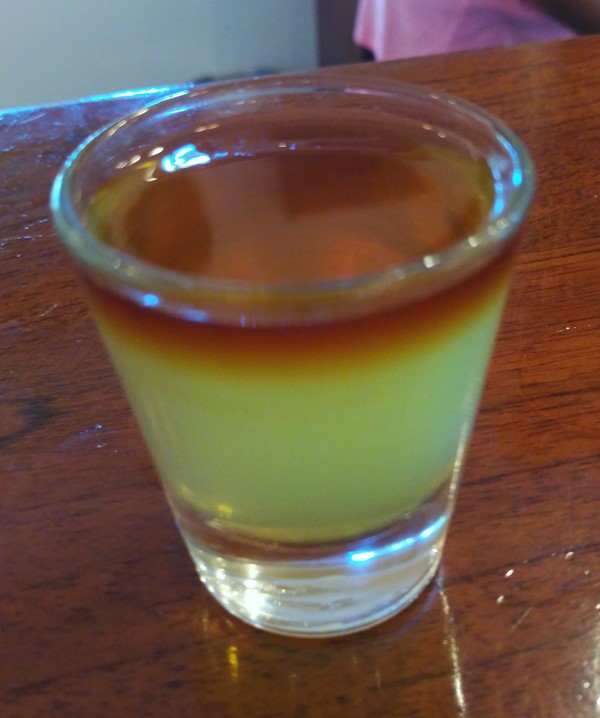 Along with several other samples, finishing with a little rum cake!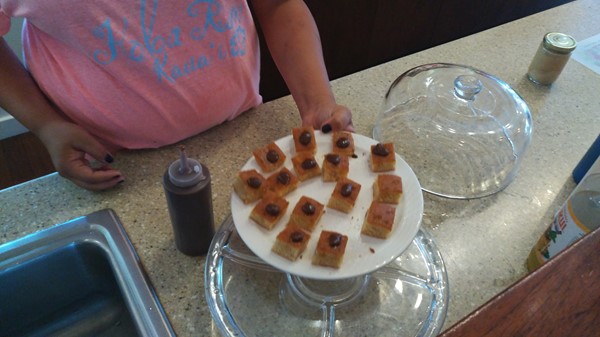 And there is a house to tour, which also has a restaurant (I'd like to try their Ruben).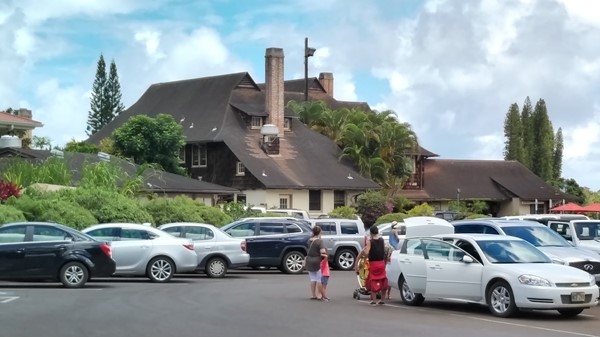 On the way back to the condo, another fabric store (nothing I wanted to pay retail for), but there was a great old theatre across the road…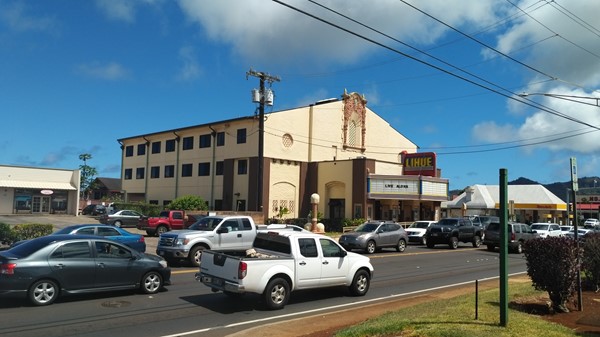 Got back to the condo, took a nap, took a picture of a flower….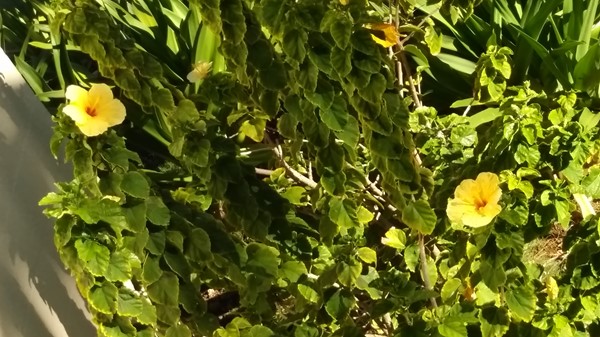 And made dinner: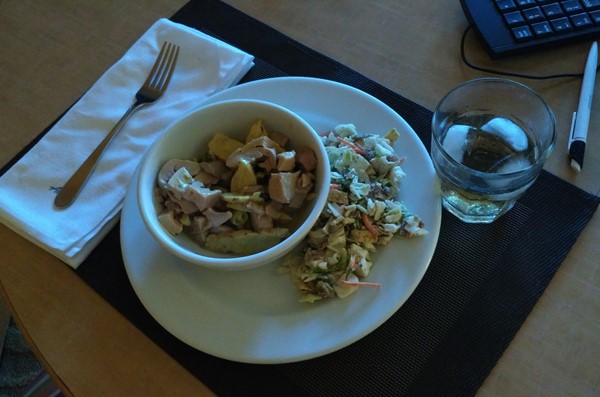 Yep, recycled last night's dinner!
Another rough day in Paradise. OK – it's nice, but it isn't paradise to me. Nice to visit – wouldn't want to live here.
[? ? ?]