Apparently, I can't really stay at home, but we all new that.    
Booked a couple of nights at the WorldMark Birch Bay, next to the WorldMark Blaine (which I like better, it's smaller).
Packed up the ragtop, headed out for lunch with my buddy Seth, who works at the Nuclear Reactor Machine Shop at UW (technically, it the Center for Experimental Nuclear Physics and Astrophysics (CENPA)). Went out for a nice lunch at a local chain of three restaurants, Ba Bar.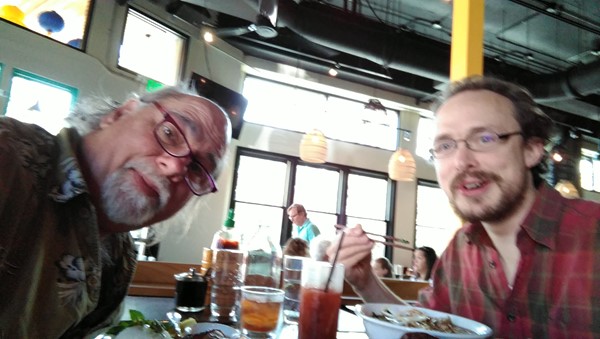 Seth's combo Pho bowl thingee….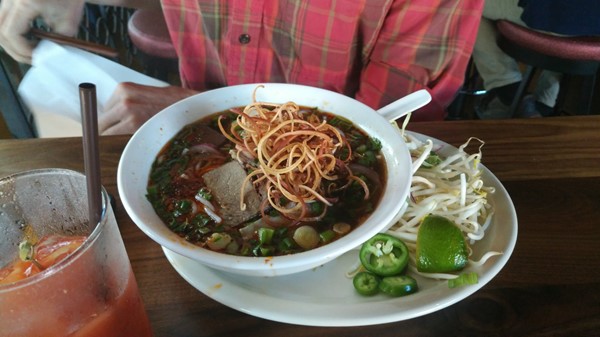 And my duck breast, which the ever-skinny Seth helped me finish…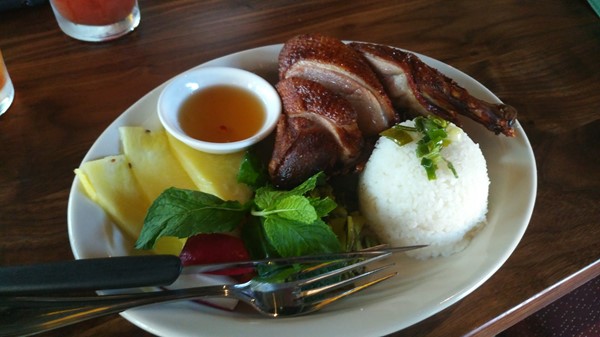 After lunch, I actually found one of the four free spots near UW Surplus, which is only open on Tuesdays from 12-5. I once bought a station wagon there!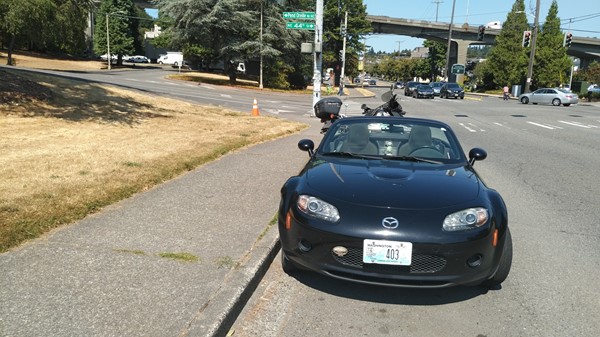 Didn't find anything that made me want to stand in line to pay – and headed off north to the condo.
Not a bad unit, one-bedroom, handicapped.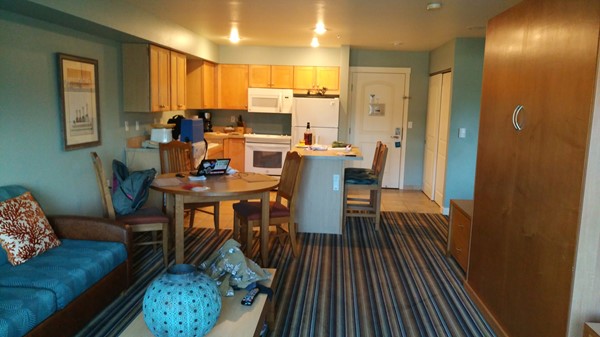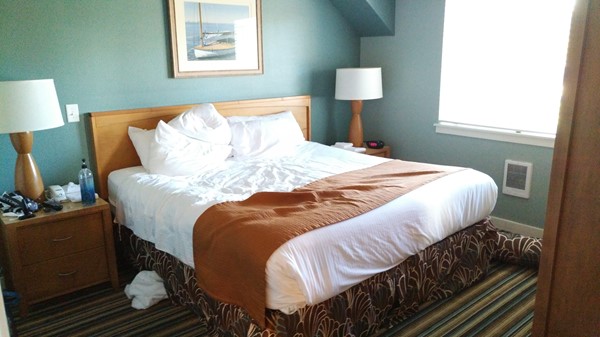 Guess I'll have for find some company for the shower!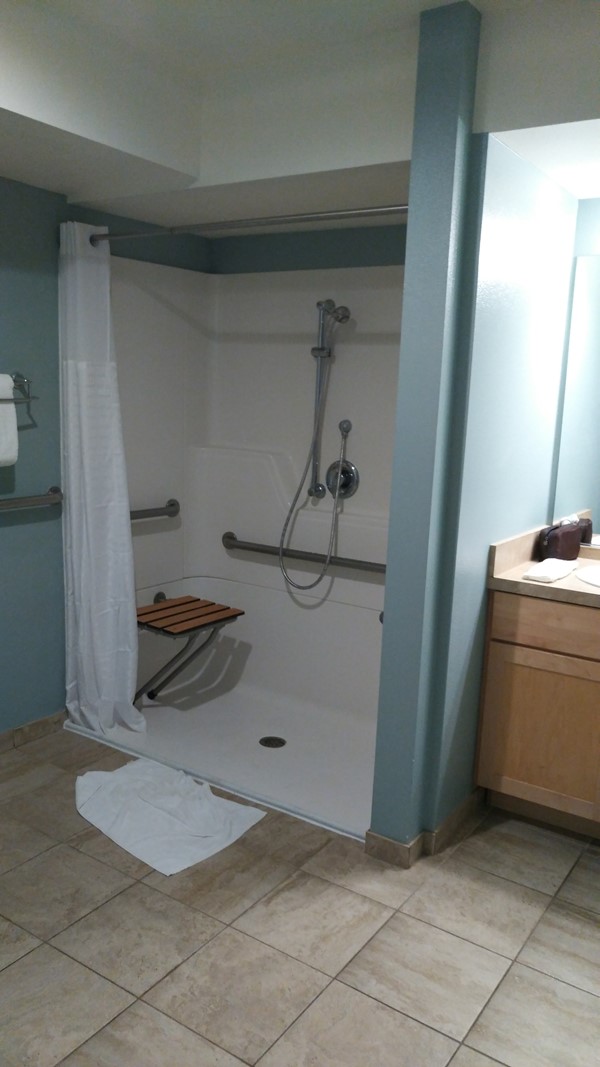 And I have to say, that I spent a lot of time in this position….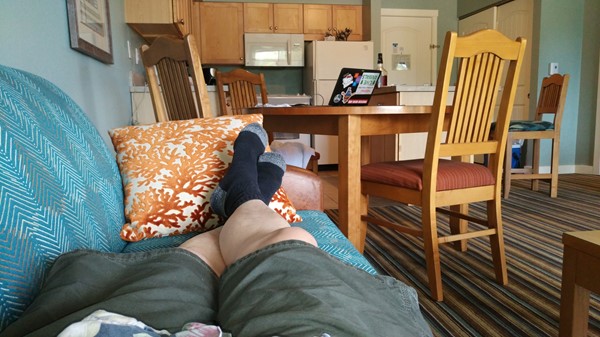 The views were scenic…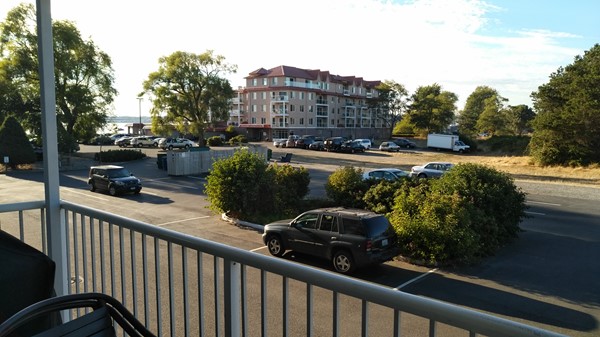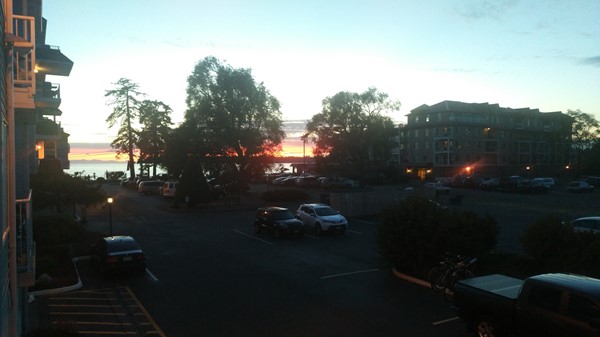 And made some nice meals…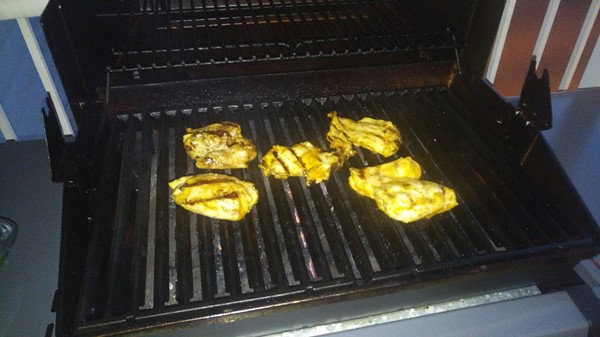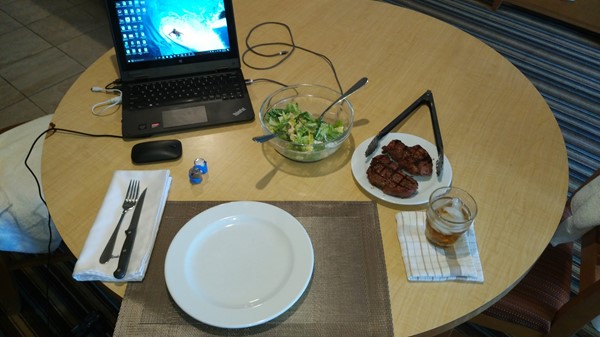 Had some fun with an old friend (seven years now). Packed up, came home.
Just a couple of nights across the street from the water.
[223.1]