Yep, that means its Fall Mileage Run time!
Out on the red-eye to Dallas, back on the morning flight.
But things are never simple – I had a client email this morning for a job. It wasn't until we were on the conference call that the original job was moved to a slightly less hot burner, because they needed a trade show designed and to the printer THIS WEEK. And it's Tuesday afternoon.
Got the Podium designed and sent off for proof of concept for their booth before I headed to the airport for red-eye flight to Dallas.
Lounge Number One: Alaska Lounge between C & D Concourses at Sea-Tac: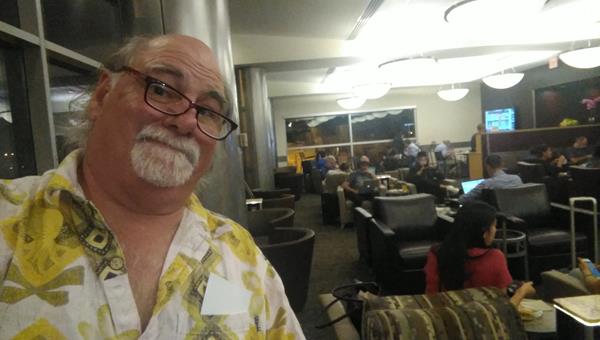 Lounge Number Two: The newest Alaska Lounge at the end of C Concourse: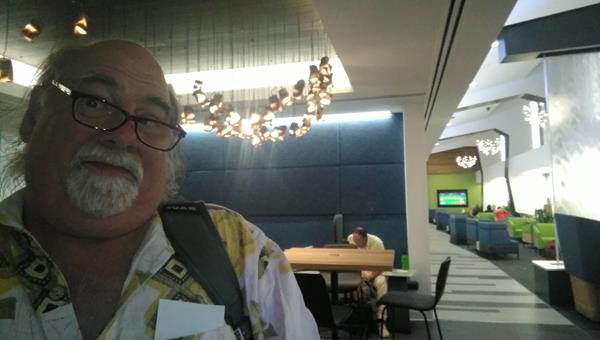 Lounge Number Three: The interim Alaska Lounge at the North Concourse: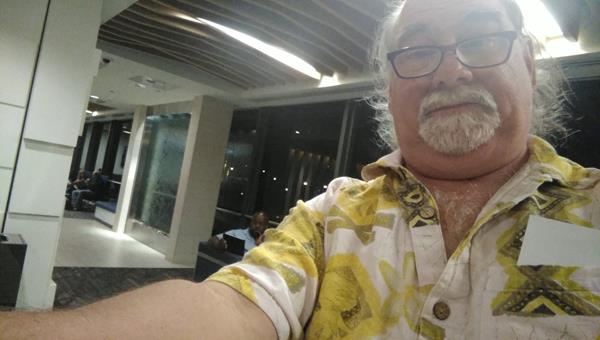 From the lounges I grabbed some of the individual chocolates they have out in candy bowls – these are for the flight attendants on my flights. When I board, it's my little gift to them – and usually results in extra drinks (it did this time) and a free DigiPlayer Entertainment System. It did. Didn't even get bumped up to Premium (let alone First Class), so it was a nice perk.
Completely packed flight – at least I was in the Exit Row that reclines – and the cute guy next to me slept the whole flight – me, I might have gotten a half-hour nap.
Lounge Number Four: The Admirals Club at Dallas/Ft. Worth: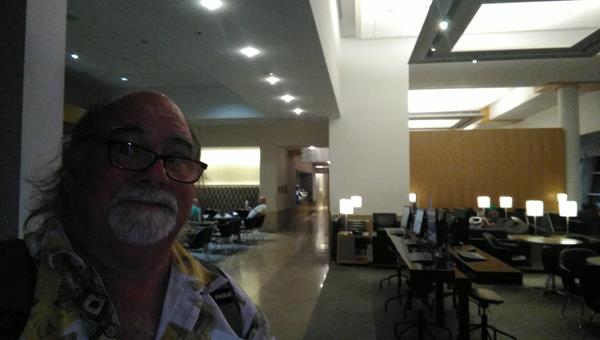 Sadly, I thought I had to rush back to the gate for my return flight. Grabbed half a bagel (since I'm upgraded to first on the way home) and some newspapers, got back on the inter-terminal train, only to find this: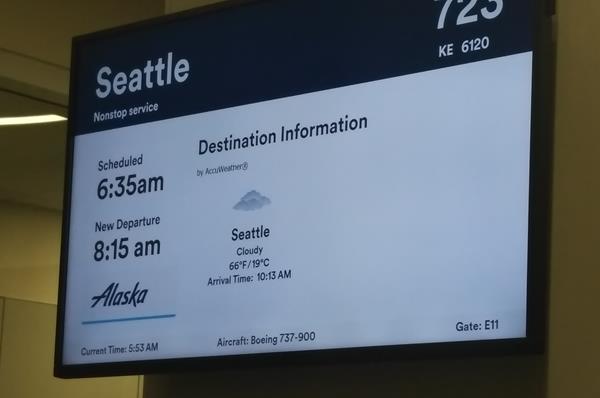 When asked, it was "we are waiting for crew." Meaning that I needed to stick around the boarding gate since they could show up at any time. Odd, there were NO TEXT MESSAGES to my phone about the delay. Alaska is usually on top of that.
At least there are interesting shops in this terminal.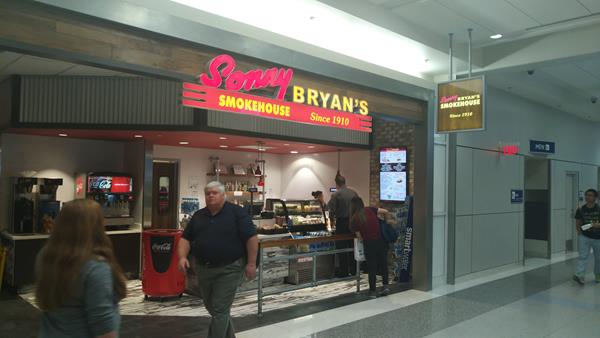 And what a GREAT idea – putting an actual convenience store in an airport!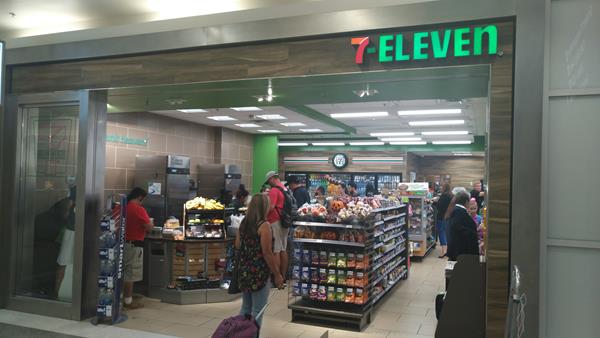 After we finally boarded, I learned the truth of our delay – Crew Time-Out. They had arrived two hours late the night before and they couldn't legally report for duty until the new departure time, meaning I could have stayed in the lounge for another hour and a half rather than my initial 15 minute visit. Yes, I'm annoyed by the ground staff at DFW which reminded me of American Airlines front-facing staff (lame). Yes, I will be writing them a little note.
With my tight schedule this week of work and play, those two hours would have been nice to have back.
But, like I said earlier, at least I'm sitting up front on the way home – and I have flown with this particular flight attendant before – total "old-school". Cranberry & Vodka means one of the minis in the drink with the cranberry, and two on the side with an extra small glass of cran.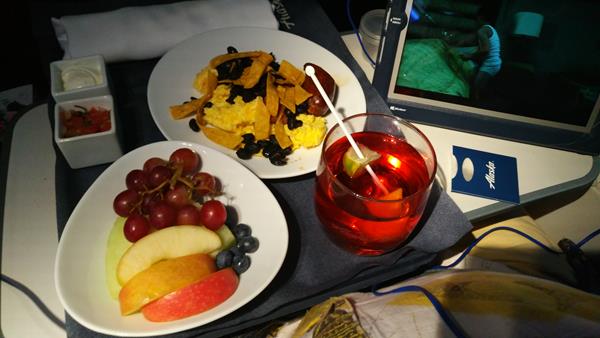 Got home at 11am rather than 9am – and went straight to bed for two hours, worked an hour went to my dentist in Redmond for an hour of nitrous (and teeth cleaning), then it was back to work until 2am working on the initial draft of the Trade Show Backdrop. OY!
It's going to be a LOOOOOOONG week.
[224.4]