In my quest for Alaska Airlines MVP Gold 75K status – I'm back on a crowded plane to Dallas for a day turn.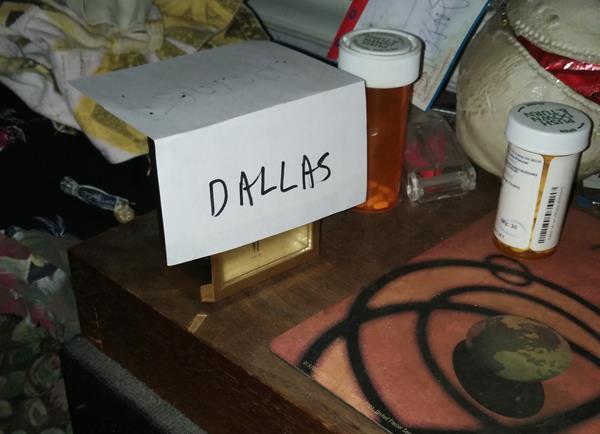 Downside is that it's a 7:25am flight, which means that I only have time for a glass of rosé bubbles since the bar doesn't open until 6am in the lounge. And the lounge itself doesn't open til 5am as you can see from all the people waiting for the doors to open.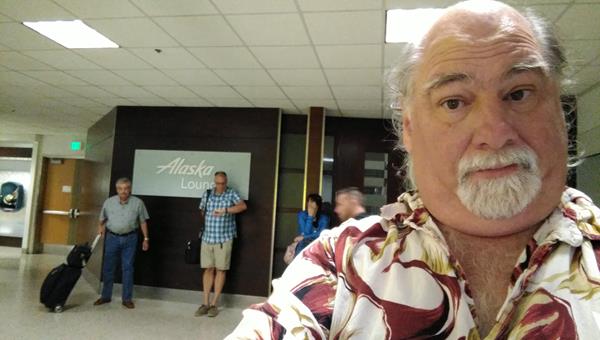 No upgrade to even Premium on the morning run to Dallas. Exit row, but middle seat occupied, sadly, meaning everything had to fit on just my tray table…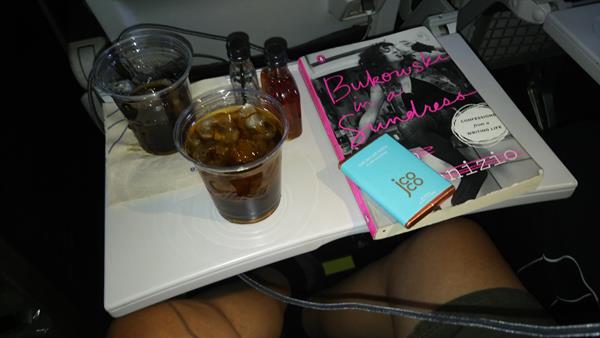 Since I have several hours in Dallas, decided to take light rail into town to see the Dallas Museum of Art. Funny that this show that starts in October is currently at Seattle's Art Museum: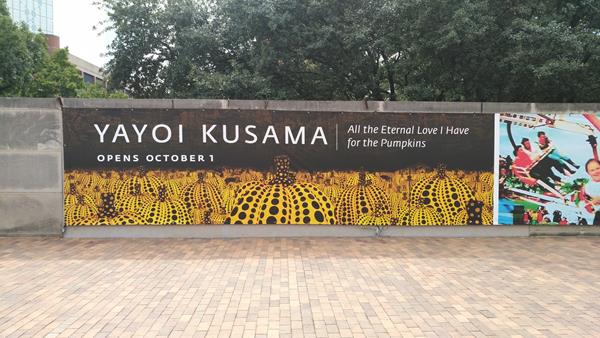 But first I need a quick bite: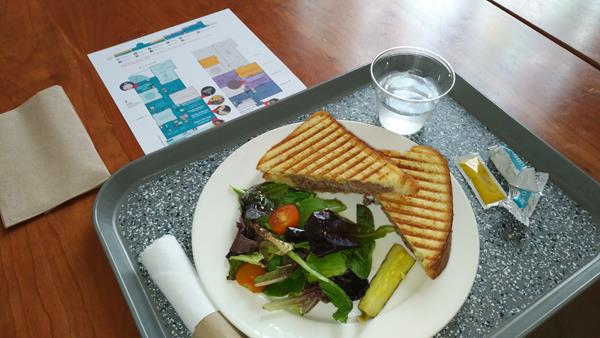 I have to say that I wasn't terribly impressed by the Museum Café food – or the damn Chihuly Glass looming over my late lunch.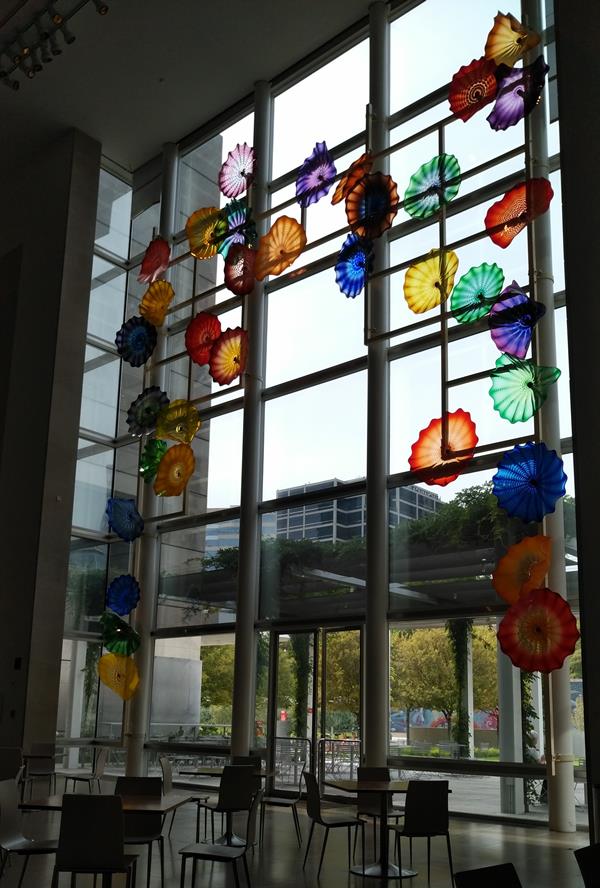 Spent half an hour wandering around asking about a painting in their permanent collection that I saw 25 years ago. Max Liebermann's Swimmers Im Schwimmb.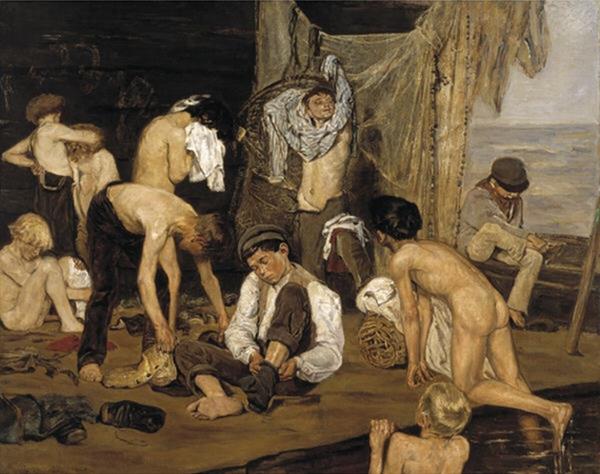 Sadly, the painting was out of rotation and stored in the basement. Years ago I ordered a slide of the piece and had it blown up and printed ¾ size ending up with a 4 foot by 5 foot framed piece for my back bedroom at the Capital Hill House. Last time I checked, it now hangs in at Bizzaro's Italian Café in Wallingford.
But there was one fun exhibit at the museum…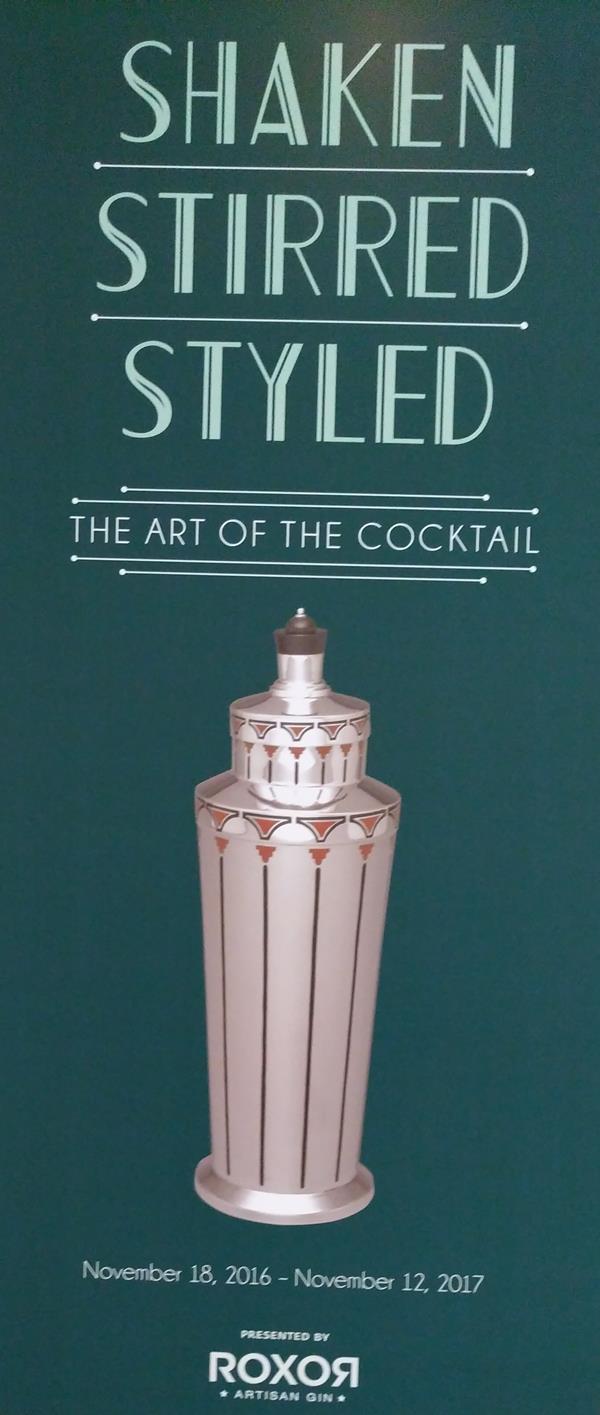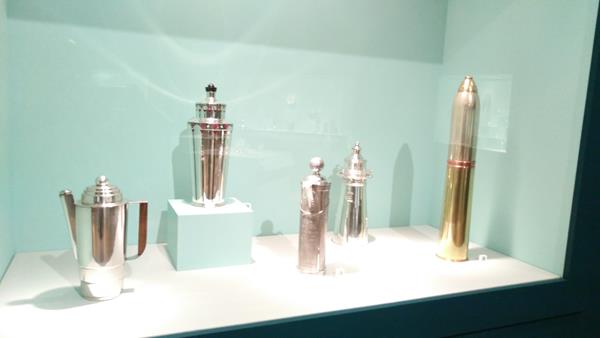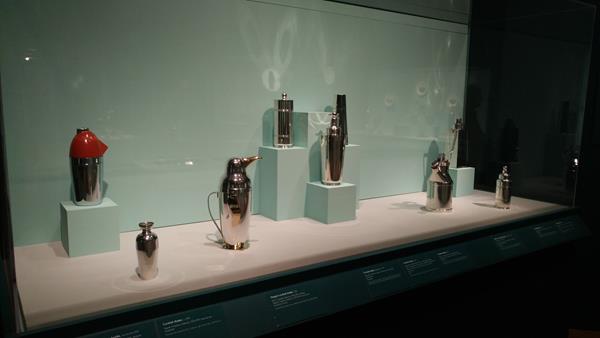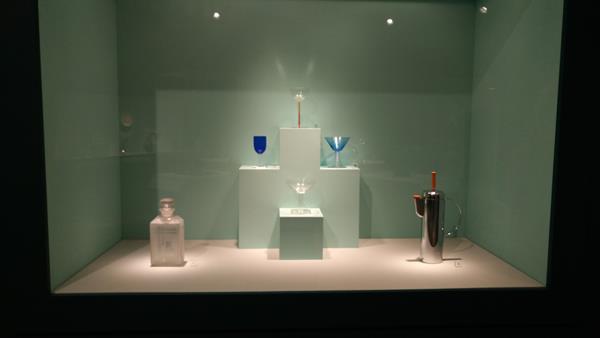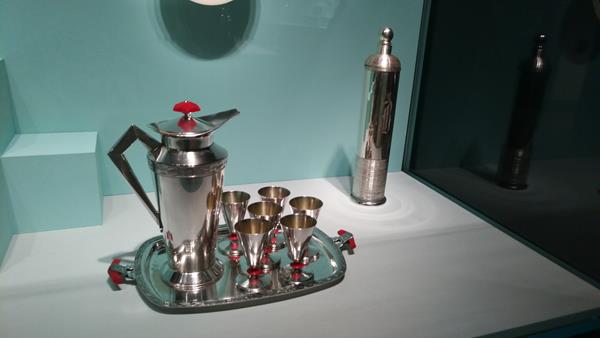 The downside of my day's plan was the feeling of being rushed. 15-20 minutes on the shuttle to get to light rail, 50 minutes to get downtown, 10 minute walk to the museum…and then the return. That's basically 2 and a half hours transit time, ASSUMING you don't have to wait around for the shuttle/train to show up. Didn't leave much time for the museum.
Back at the airport, settled into the Admirals Club for food before the flight and a drink or three: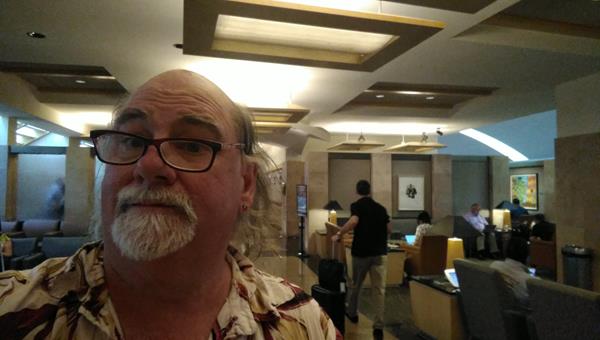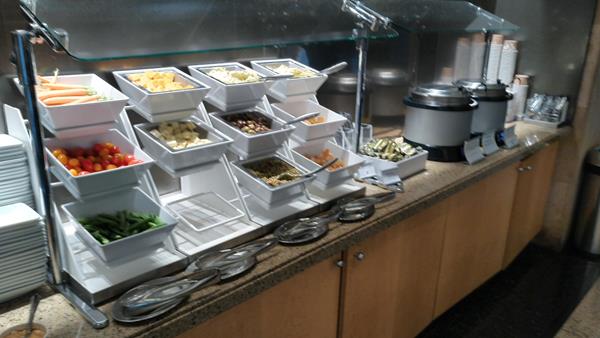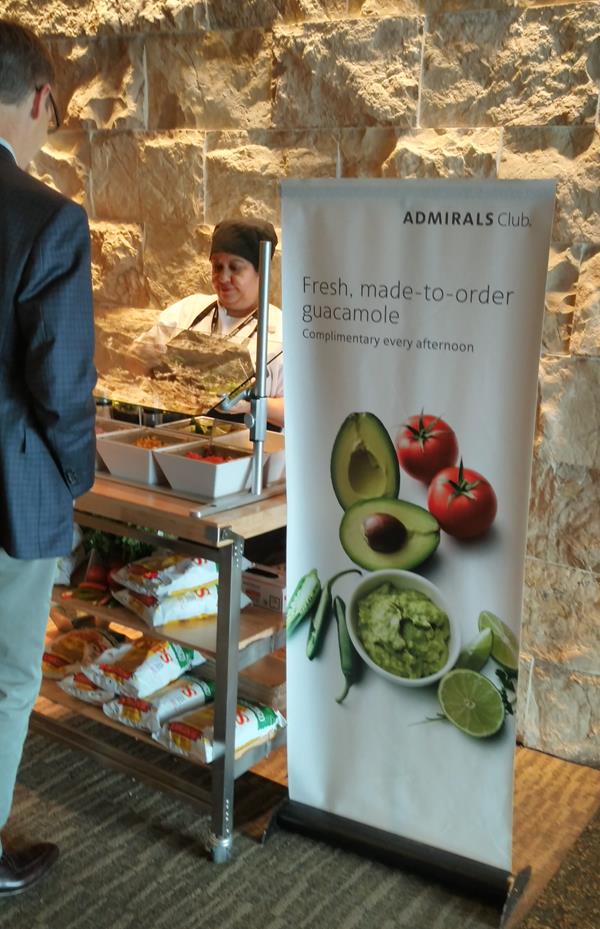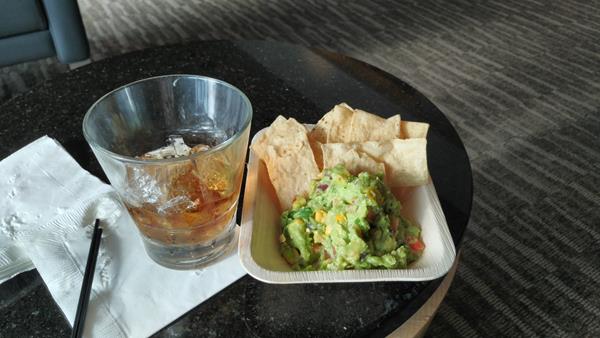 Headed to the gate – in the only Dallas Concourse that doesn't have an Admirals Club (but has a Delta Sky Club and United Lounge) to find this at my gate:

Four response vehicles on the tarmac, two more out in front of the terminal.
Three paramedics were attending to three flight attendants from the inbound flight suffering from "air quality issues", and two firefighters in full turn out gear boarding the airplane with air quality measurement devices. It took them a couple of hours (of us all waiting around) for them to finally cancel the flight, meaning a massive queue for rebooking and hotel/food vouchers. Luckily I was close to the desk when the call went out so it was only twenty minutes in line. Called the MVP Gold reservations line and got booked on tomorrow afternoons flight – but still had to wait to hotel/food vouchers. When I got to the head of the line, there were no rooms available yet. The gate agent suggested I book a room myself and contact Customer Care for reimbursement, so it was back on the phone again to find out what my budget was. After getting an agent, it was still another ten minutes while she conferred with her supervisor to come up with the answer of, "you should be fine if you don't go over $200 a night for the room."
Armed with that information, took the shuttle to the Grand Hyatt in D Concourse to see if I could get a room.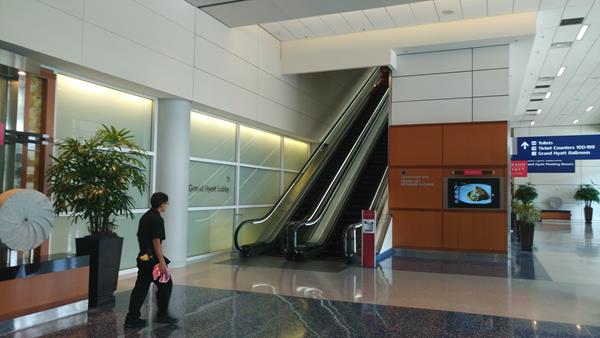 Put on my sad dog face, explained to the two clerks at the desk of my flight cancellation and lack of airline supplied hotel room. They must have liked my comment, "I'd sleep in a broom closet if it had a shower." They said regular rate was $229 a night, but that they had a Studio Queen at $179. SOLD.
Imagine my surprise when I opened the door to this!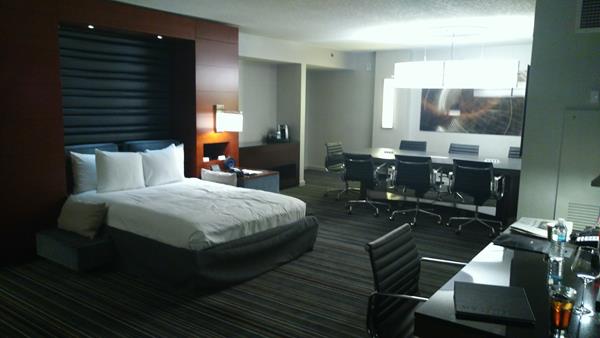 So impressed that I shot a video of it!
They even had all the toiletries complimentary since I'd just planned a day trip and had nothing!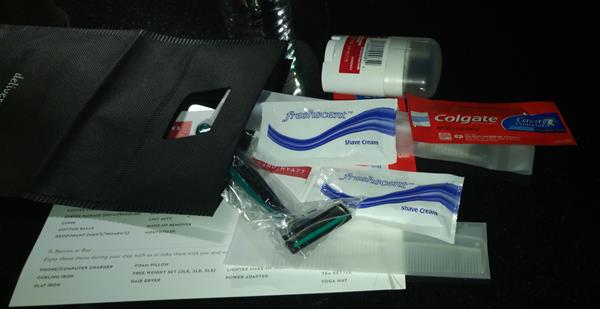 Basically dropped my bag, grabbed my newspapers and headed to the lounge before they closed.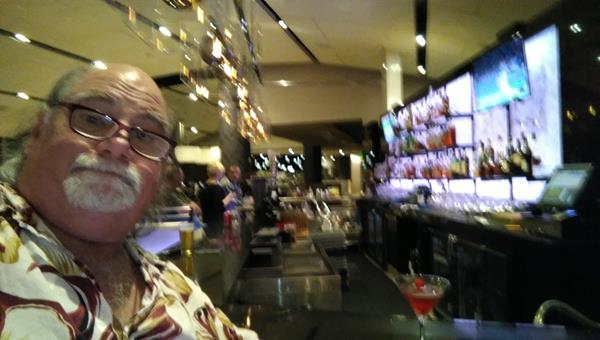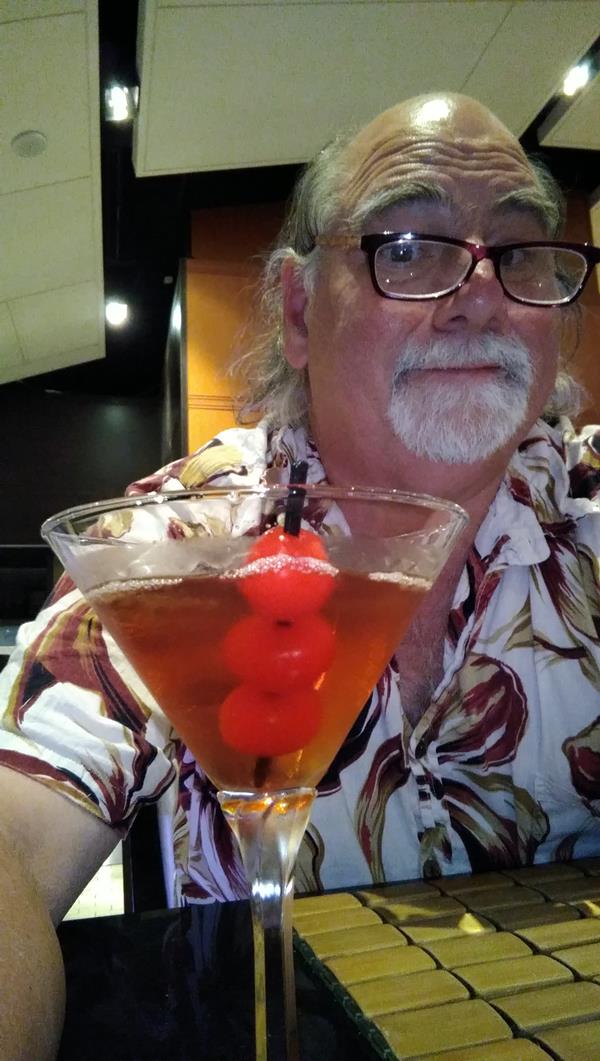 Nice to have a Manhattan (or three) after the crazy day – and the Ahi Tuna Poké appetizer was amazing!
Ran into a couple who I was in line with, so they joined me at the bar. She also had the Poké, he went with the Chicken Caesar Wrap.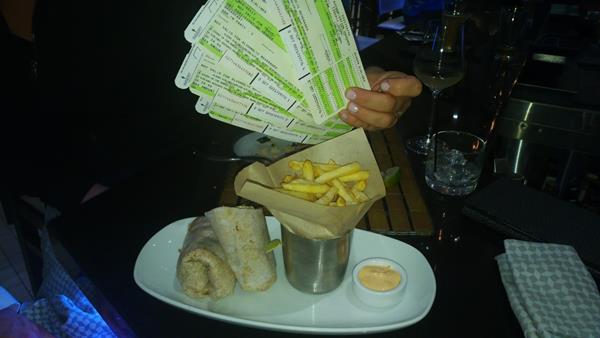 In the background are their hotel and food vouchers (they were a couple of people behind me in line), that are totally worthless to them since they opted for the Grand Hyatt as well (though their room was $229 minus a little for an AAA Discount). After we finished food, I had to show off the room – they were blown away (and annoyed that mine was cheaper).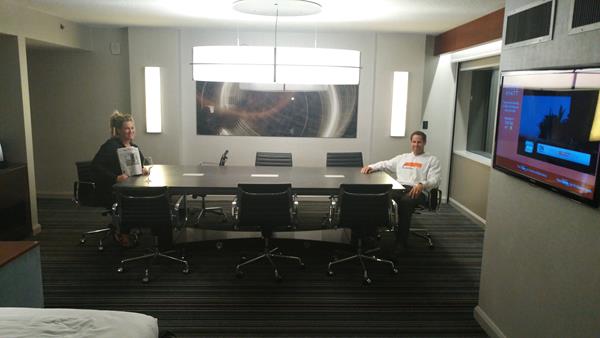 Stayed up way too late geeking out on the room:
Late morning it was back to lounge for breakfast – apparently just missed the custom omelet stand. Oh well.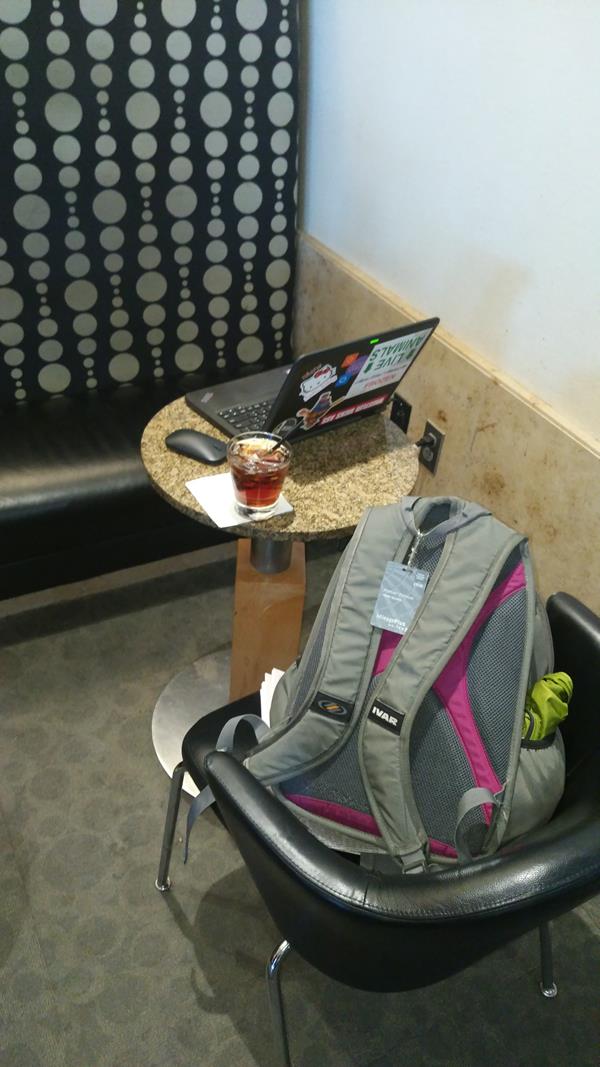 Thankfully my return flight was on-time, and they had upgraded me last night to a Premium Class seat, but in the middle: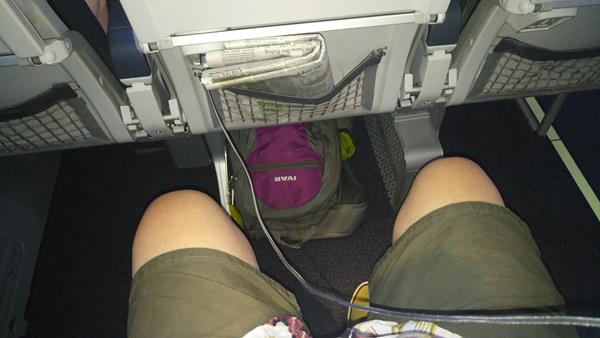 Shortly before closing the door, the gate agent boarded the plane and handed the guy in the aisle seat and upgrade to First. Woohoo! I took his seat and spread out for the three and a half hour return flight.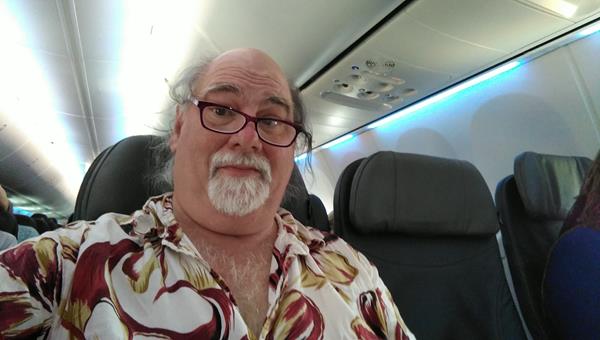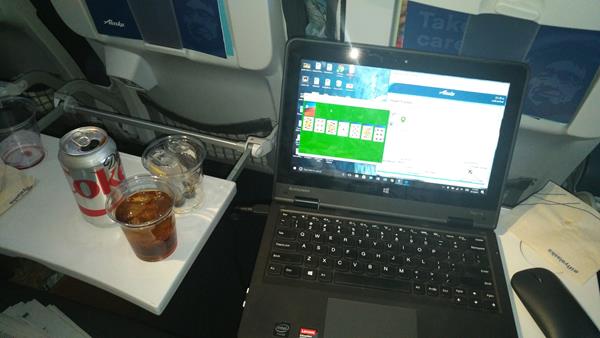 Did I mention the $300 in future flight credit because the cancellation was mechanical! With $75 from last week's Dallas run, the flights have almost been free – paid $216 r/t for each of them, meaning I'm $57 out of pocket for two mileage runs.
Not a bad little pre-birthday slush fund.
[223.5]