Most years I use my birthday month as an excuse to travel – like I really need one after all these miles. This year is no exception. Off to New Orleans for three nights.
Time to start off with a healthy breakfast in the Alaska Lounge:
Noticed that they are stepping up their game as they expand – it's a little thing, but nice: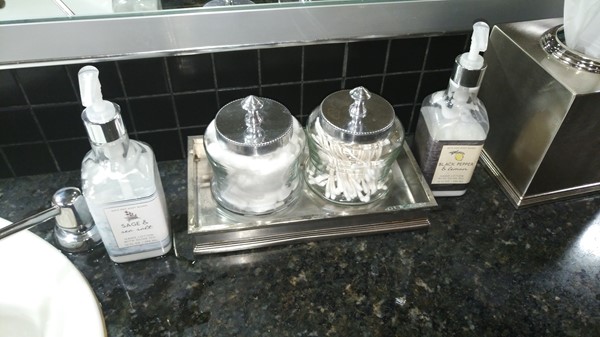 Not sure why men would need cotton balls, but it's a nice gesture.
My plane: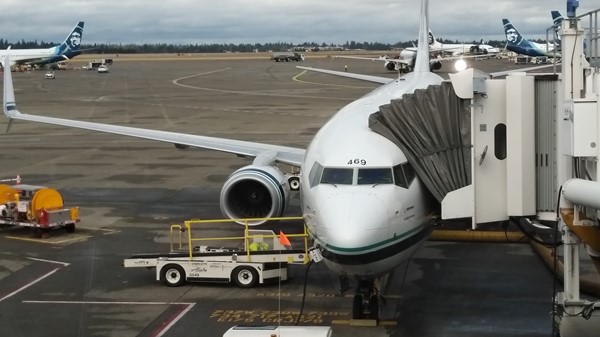 My seat – used MVP Gold Guest Upgrades to get First both ways: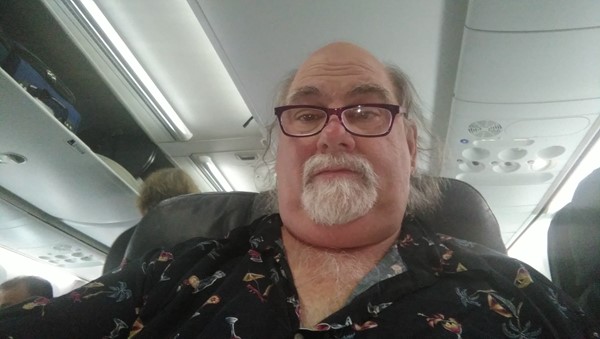 My food and drink: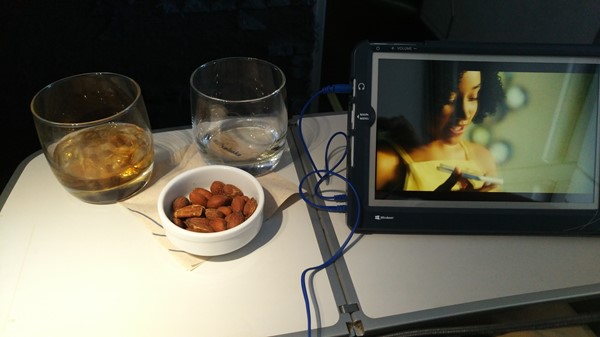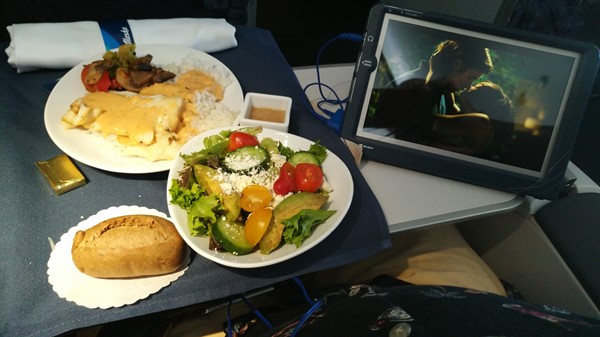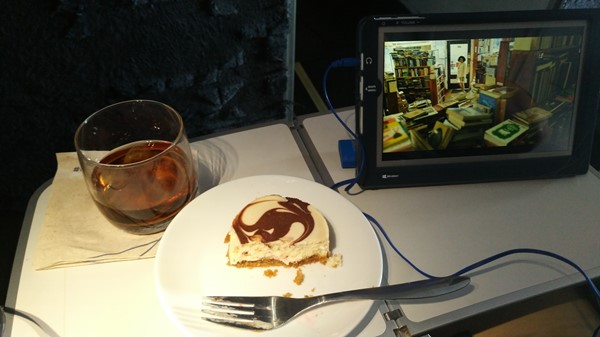 Grabbed an Uber from the airport – it's now flat rate of $33 each way (it used to be $50 into town because you had to use their Black Car service, and $25 to return in a regular Uber). Got checked into my studio unit on the 9th floor: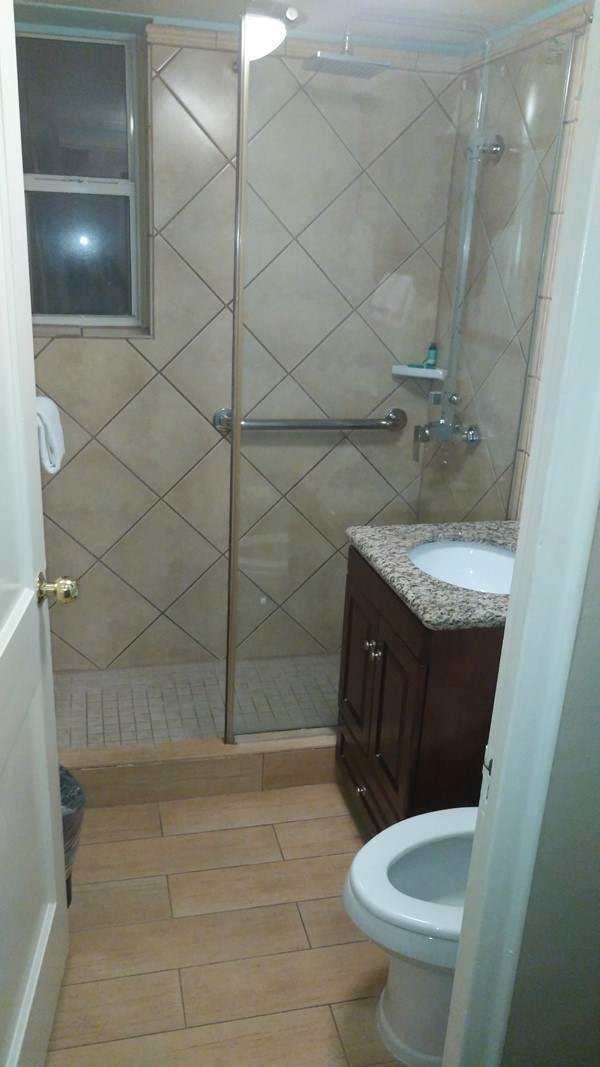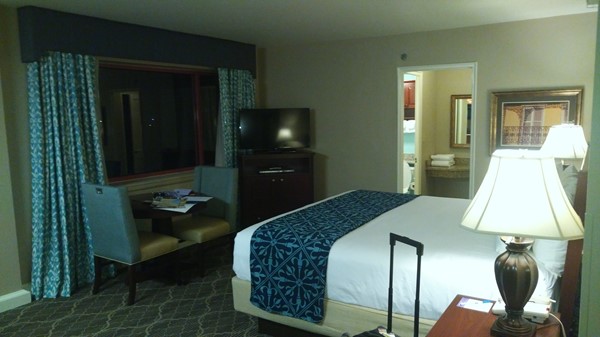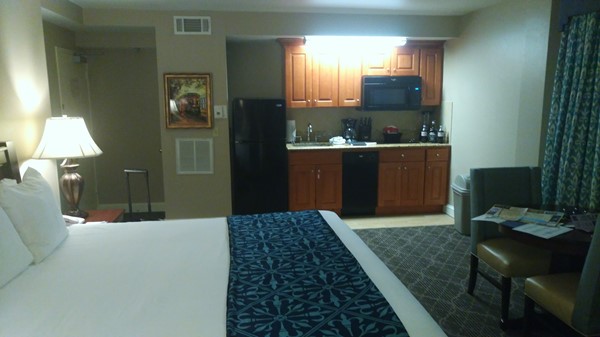 Not a full kitchen, just a couple of burners, microwave, coffee maker, dishwasher, fridge – certainly enough for me.
Think I'll wind up this post since I know there will be lots of pictures as I start my visit in The Big Easy.
[223.3]