I must be growing weary of these mileage runs. Looking more exhausted than usual, taking fewer pictures.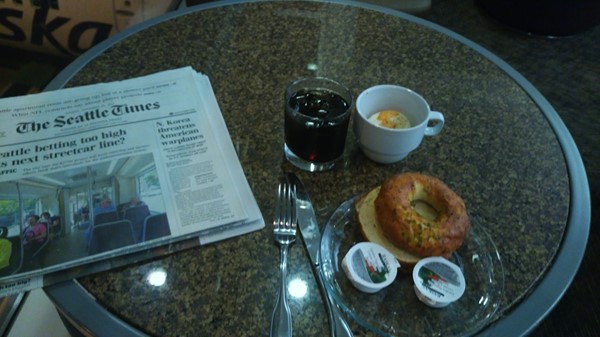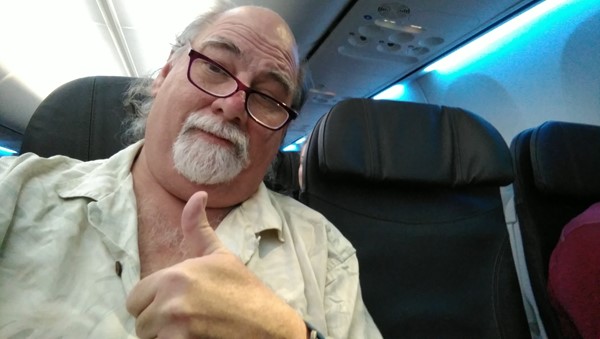 That's it – for the entire trip. Breakfast in the lounge, exit row with seat next to me open.
When I checked in, they let me move the evening flight to the afternoon flight. We were a few minutes early so I had a chance to shovel down a pulled pork sandwich (which was good for airport food). And back onto the plane I went.
I gave up my evening exit row seat for a middle seat in the Premium section – free snack and booze. And more importantly, home in time for a real dinner.
Getting ever closer to the MVP 75K mark – finish this trip, go to the Bay Area for a couple of days, work a little, head to Kansas City for the final miles.
When the miles post from the return from Kansas City on the 5th, I'll be "Golden" 75K until the end of 2018 – 15 months' worth of better upgrade possibilities, 50,000 bonus miles, Lounge Passes (for my friends).
Won't be long now.
[?? ?]